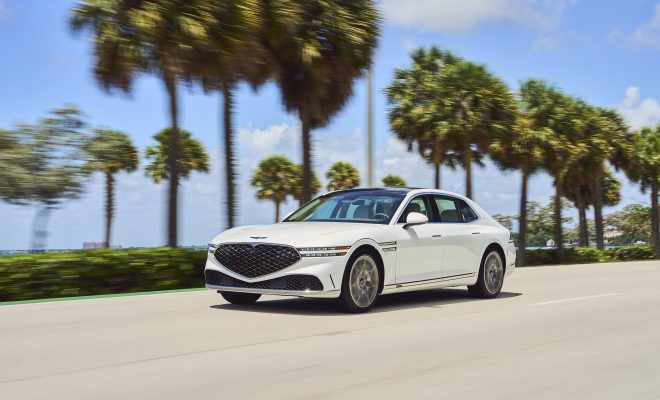 TEST DRIVES
The Future of Luxury: The 2023 Genesis G90
By
|
Embarking on a journey of luxury and innovation, I recently had the privilege to get behind the wheel of the 2023 Genesis G90. With an impeccable blend of advanced technology, the G90 is set to redefine the landscape of flagship sedans.
Join me as I share my firsthand experience, exploring the G90's stunning exterior, opulent interior, exceptional on-road performance, and the impressive features that set it apart in the luxury car market.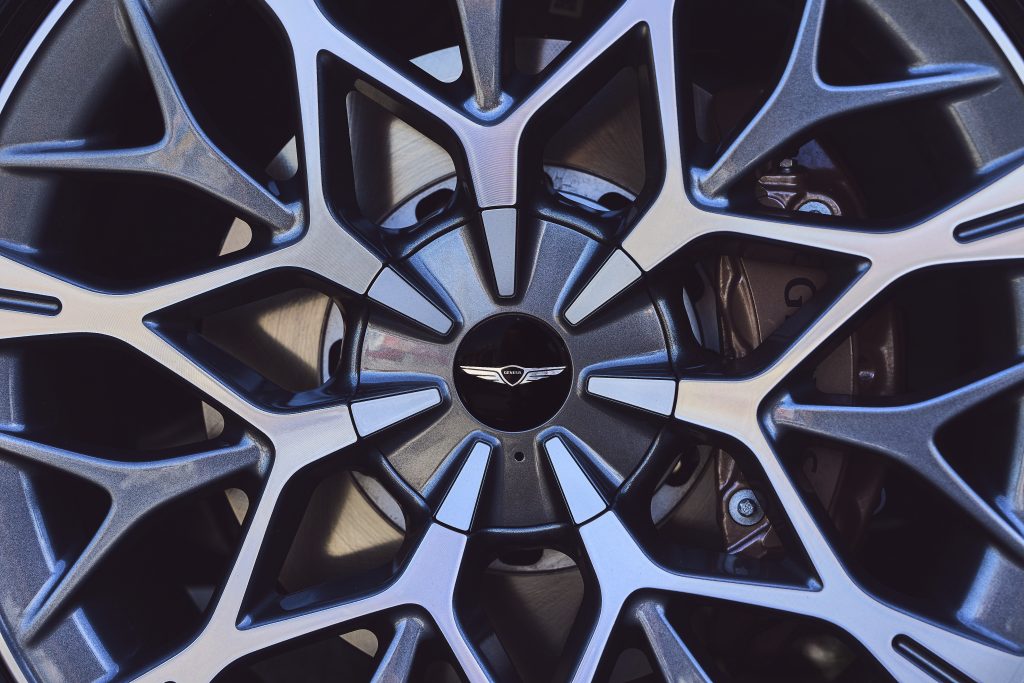 Exterior Design
The 2023 Genesis G90 commands attention with its distinctive exterior design that seamlessly merges sophistication and modernity. Starting at an MSRP of $88,400, this flagship sedan exudes an aura of luxury from every angle.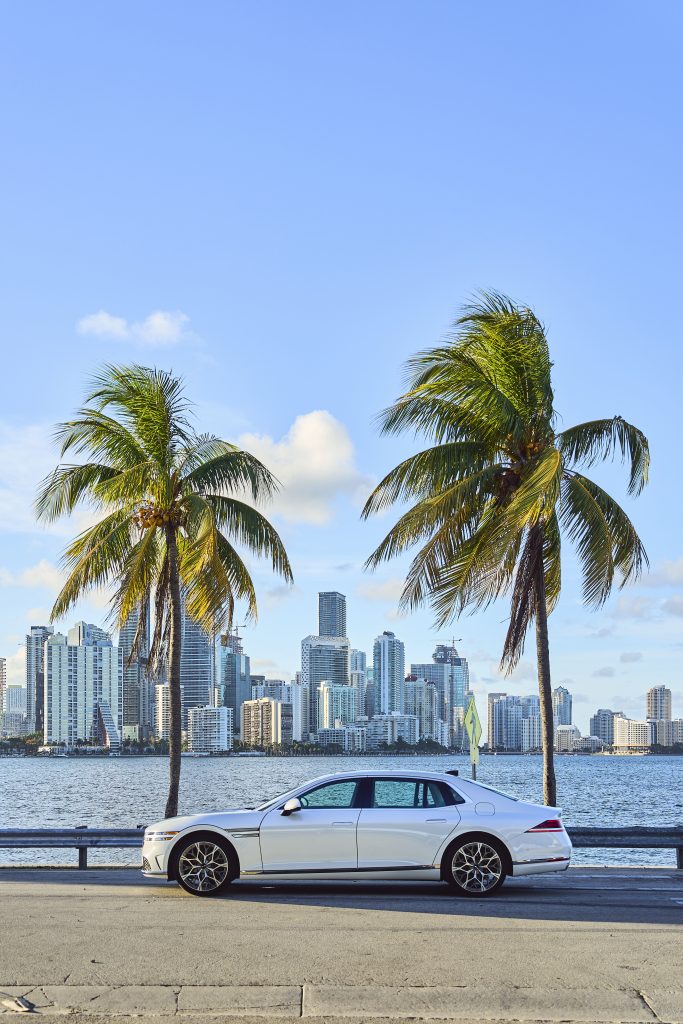 The bold lines and captivating front grille are a testament to Genesis's commitment to innovative aesthetics. LED headlights and taillights not only enhance visibility but also contribute to the vehicle's luxurious aura. As I stood before the G90, I was captivated by the fusion of premium materials and meticulous craftsmanship that set the stage for an extraordinary driving experience.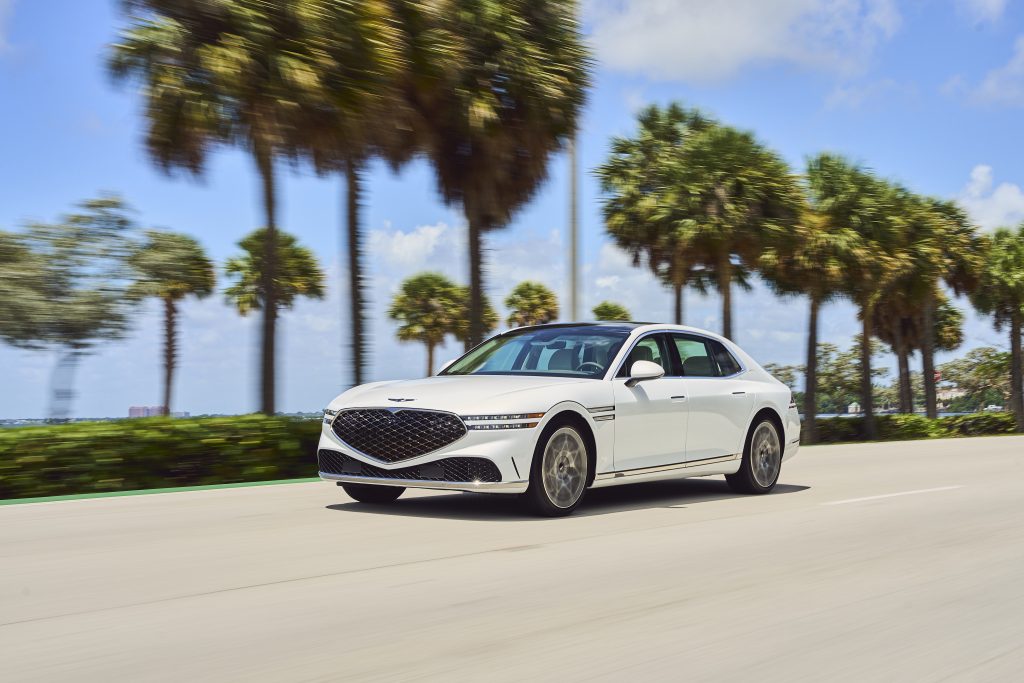 Interior Design
Stepping into the G90's cabin was like entering a realm of elegance and refinement. The opulent interior, crafted with the utmost attention to detail, envelopes passengers in luxurious comfort. Leather upholstery, genuine wood accents, and metal trims create a lavish ambiance.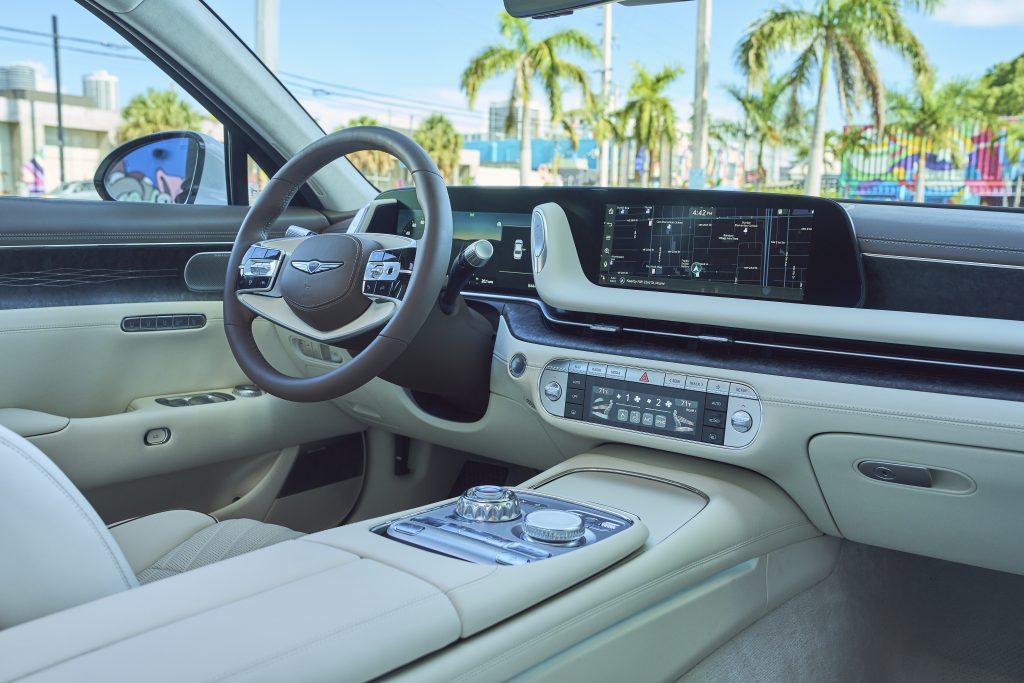 The infotainment display seamlessly integrated into the dashboard brings technology to the forefront, offering intuitive control over navigation, media, and vehicle settings. But the G90's interior isn't just about technology—it's about elevating the passenger experience.
A groundbreaking feature, Mood Curator, caught my attention. It harmonizes ambient lighting, the sound system, fragrance, massage seats, and even electric curtains to craft a personalized environment that enhances the journey.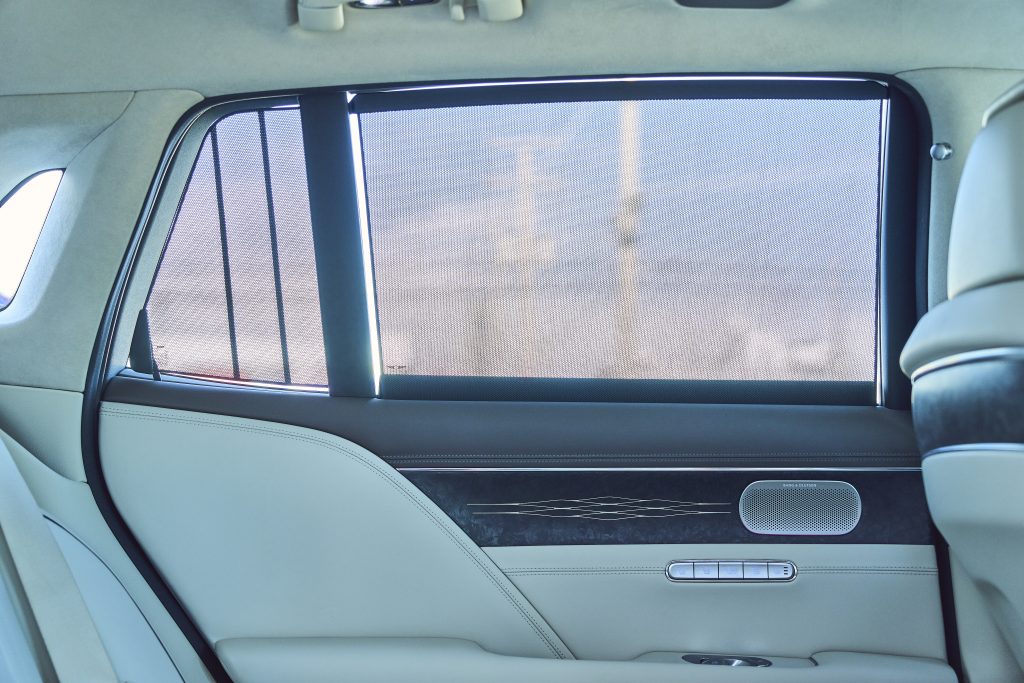 On the Road
The 2023 Genesis G90 doesn't just promise luxury—it delivers exhilarating performance. Equipped with a range of potent engine options, the G90 accelerates with power and grace. The adaptive suspension system ensures a smooth and composed ride, expertly absorbing road imperfections.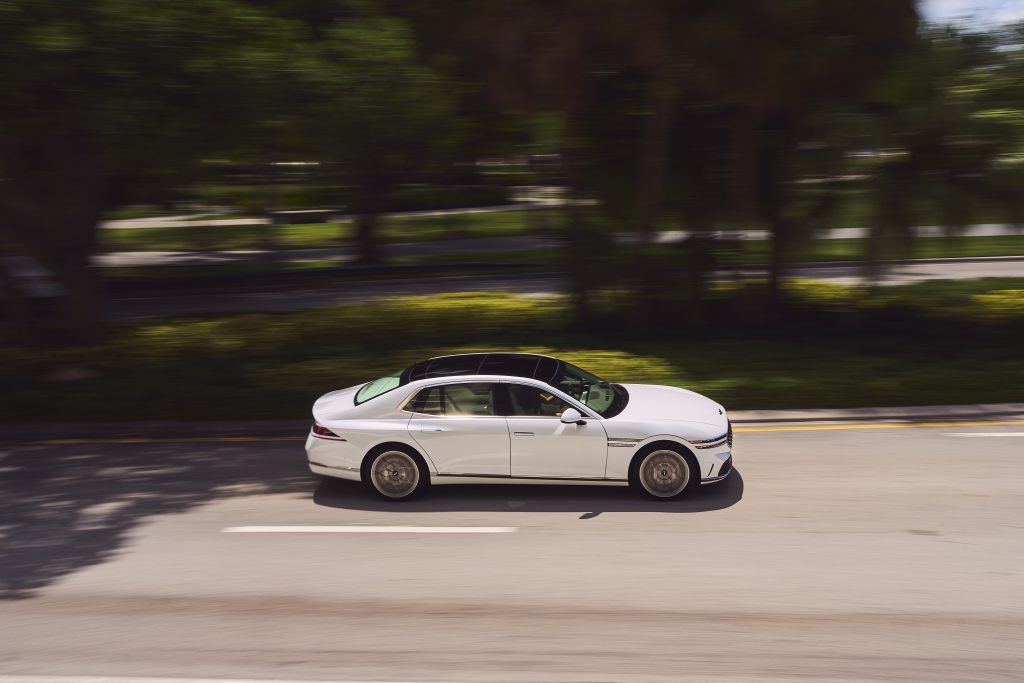 Safety and driver assistance features are comprehensive, thanks to the Highway Driving Assist suite, which comes standard at the starting MSRP. And speaking of innovation, Digital Key 2 takes convenience to the next level. Using Ultra-Wideband (UWB) technology, drivers can unlock the G90 using their compatible Apple iPhone, Apple Watch, or Samsung phone, effortlessly authenticating their presence. This forward-thinking technology makes every drive seamless and secure.
Conclusion
My test drive of the 2023 Genesis G90 left an indelible mark, showcasing its exceptional blend of luxury, technology, and performance. Starting at $88,400, the G90 makes a bold statement in the luxury sedan segment. Its distinctive design, innovative features like Mood Curator and Digital Key 2, and a commitment to passenger comfort make it a true masterpiece. As I reflected on my experience, I couldn't help but recognize that the G90 isn't just a car—it's a testament to Genesis's dedication to crafting a new standard of driving excellence.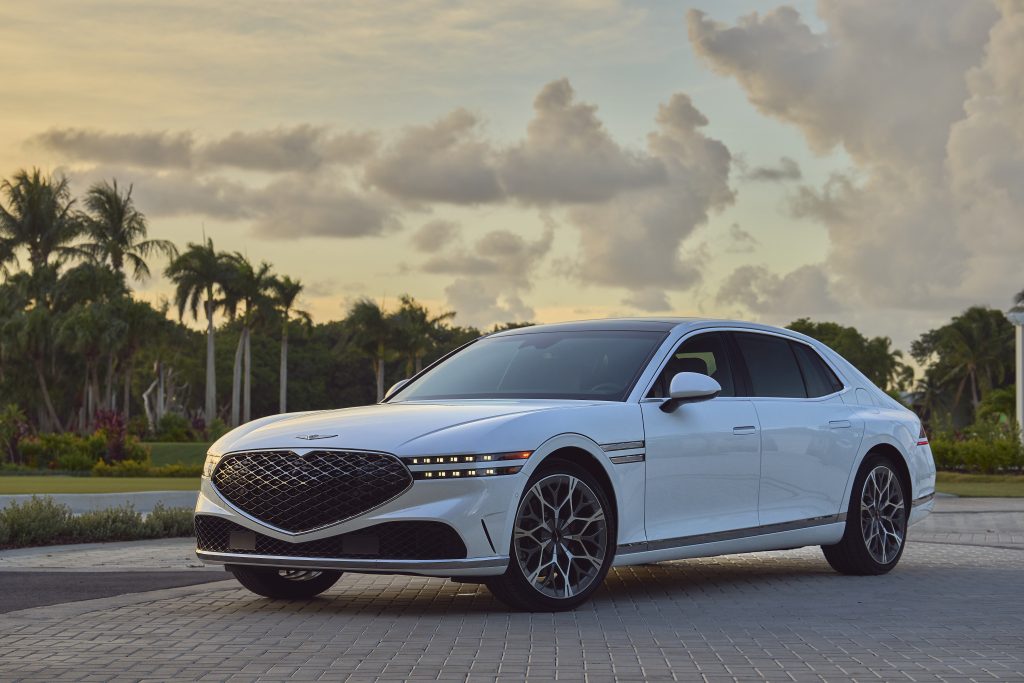 For those who seek the pinnacle of automotive innovation and luxury, the 2023 Genesis G90 awaits. To learn more and express your interest through the Priority One program, visit www.genesis.com. Elevate your driving experience with a sedan that redefines luxury, performance, and innovation.