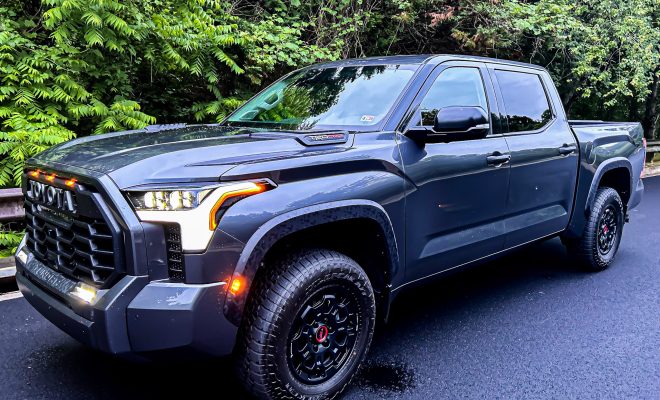 TEST DRIVES
2023 Toyota Tundra TRD Pro i-FORCE MAX
By
|
When it comes to full-size pickup trucks, the 2023 Toyota Tundra TRD Pro i-FORCE MAX stands out as a true powerhouse, delivering exceptional power and impressive fuel efficiency. With its groundbreaking hybrid powertrain, this truck redefines what it means to have both strength and eco-consciousness.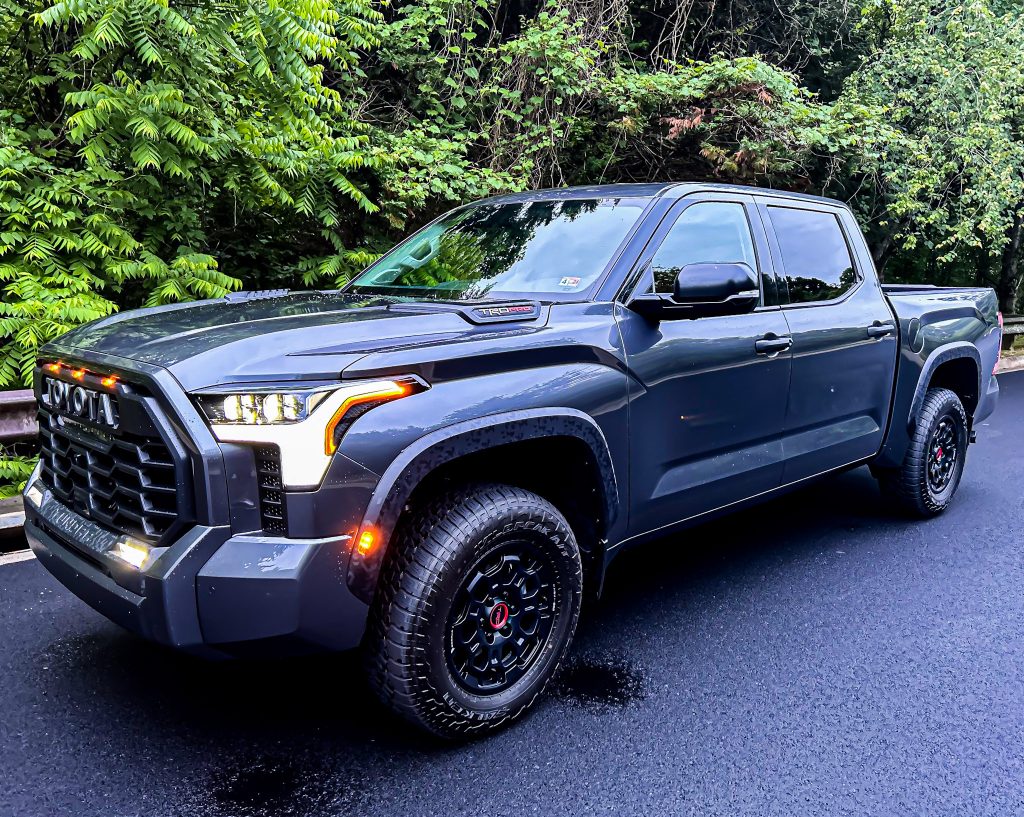 Performance
At the heart of the Tundra TRD Pro i-FORCE MAX lies its top-tier i-FORCE MAX hybrid powertrain. This impressive system boasts a twin-turbo V6 engine and a motor generator with a clutch positioned between the engine and the 10-speed automatic transmission. This ingenious setup allows for the transmission of additional power through the motor generator, while the engine start-up, EV driving, electric assist, and energy regeneration are exclusively handled by the parallel hybrid components. To support this hybrid system, the truck features a reliable 288V sealed Nickel-metal Hydride (Ni-MH) battery discreetly placed beneath the rear passenger seats.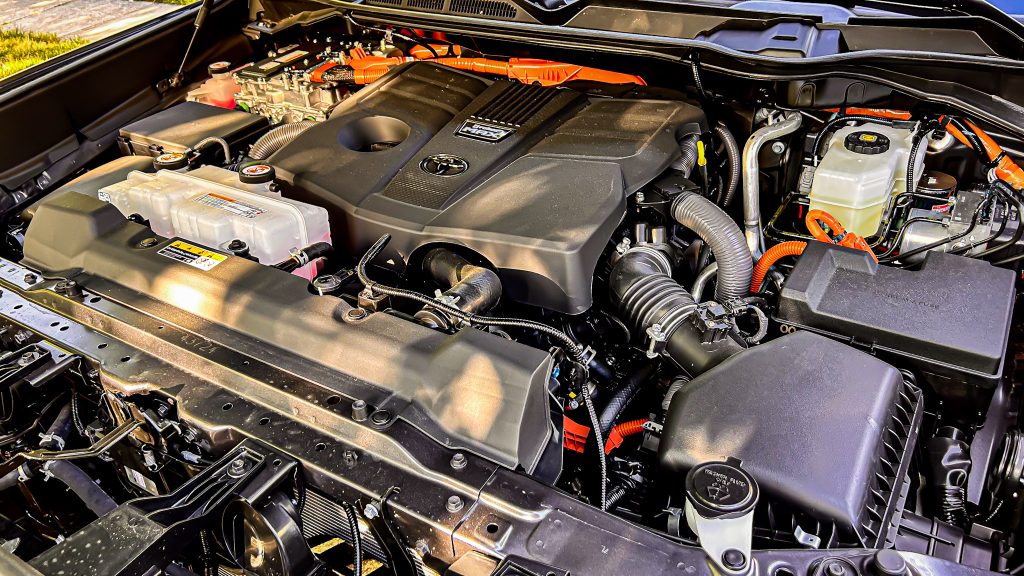 But let's talk numbers. The Tundra TRD Pro i-FORCE MAX is a true force to be reckoned with, delivering a staggering 437 horsepower at 5,200 rpm and an impressive 583 lb.-ft. of torque at a low 2,400 rpm. These figures ensure that the Tundra TRD Pro i-FORCE MAX is ready to take on any challenge that comes its way, whether it's towing heavy loads, hauling cargo, or conquering rough terrains.
Efficiency
What sets the Tundra TRD Pro i-FORCE MAX apart is its remarkable fuel efficiency. Despite its powerful performance, this truck achieves impressive EPA-estimated fuel economy ratings of up to 20 MPG in the city, 24 MPG on the highway, and 22 MPG combined, depending on the model grade and drivetrain. This means that you can have both the strength to handle demanding tasks and the efficiency to minimize your environmental impact.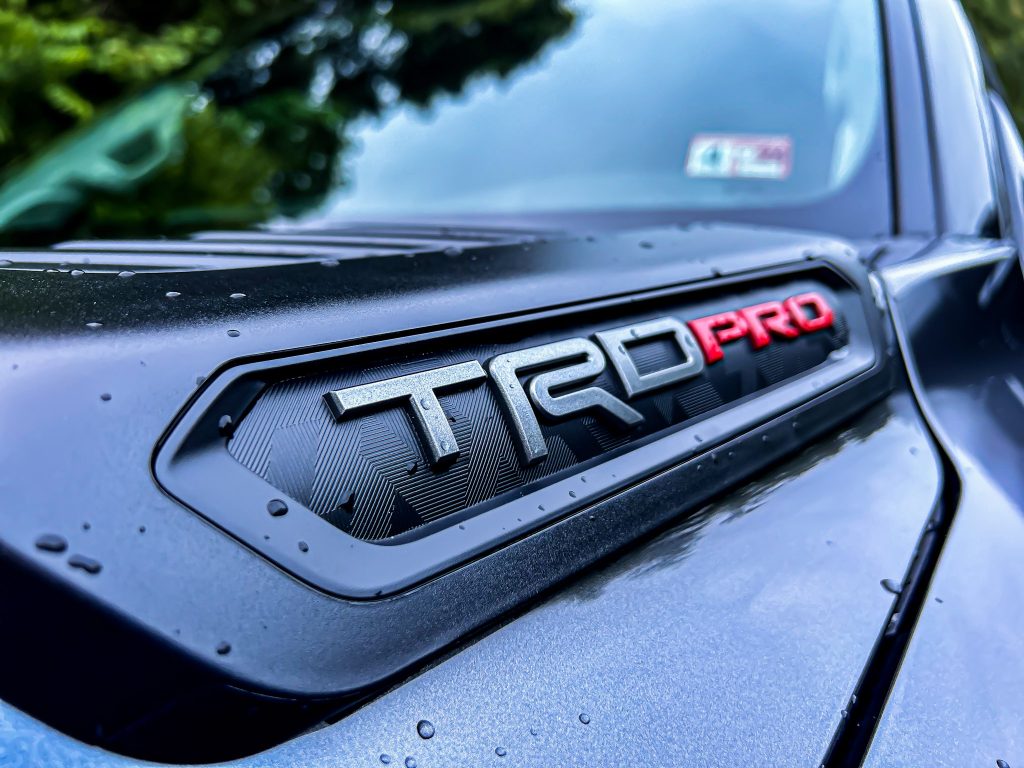 Beyond its powertrain, the Tundra TRD Pro i-FORCE MAX showcases outstanding capabilities and advanced features. Its robust construction, enhanced suspension, and off-road-specific components make it a formidable companion on any adventure. Whether you're traversing rugged terrains or navigating challenging landscapes, this truck delivers unparalleled performance and control, allowing you to explore with confidence.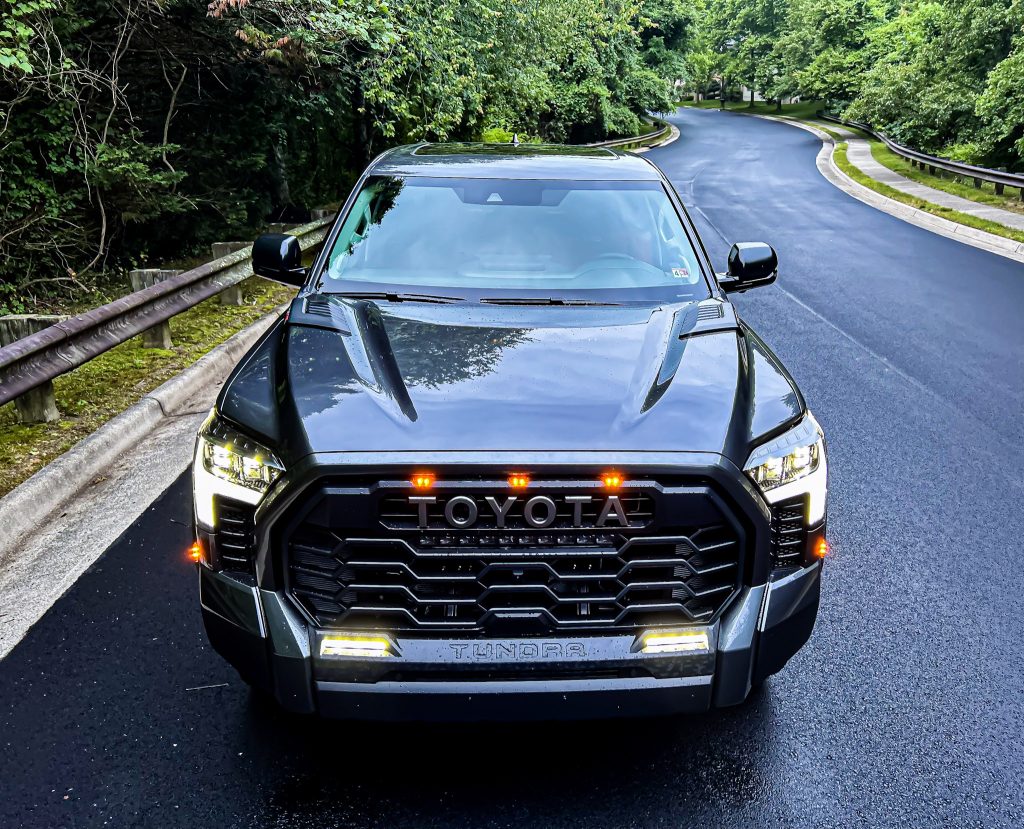 Advanced Technology
The Tundra TRD Pro i-FORCE MAX boasts an impressive range of advanced technologies that enhance both performance and efficiency. Additionally, Toyota's commitment to safety is evident with the inclusion of Toyota Safety Sense™, which offers features like adaptive cruise control, lane departure alert, and automatic high beams, ensuring a safe and secure journey.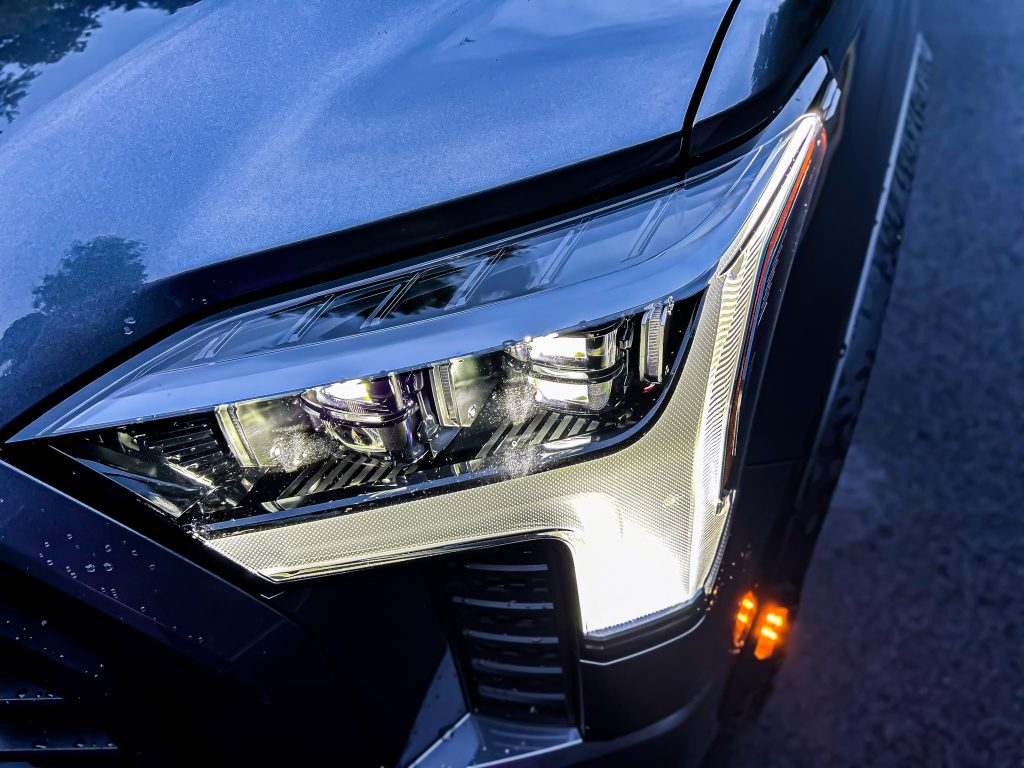 Interior Design
Inside the cabin, the Tundra TRD Pro i-FORCE MAX offers a spacious and comfortable environment that caters to both functionality and convenience. Thoughtful design elements and premium materials create a refined atmosphere, while cutting-edge technologies keep you connected and entertained on the road. Features like wireless charging and intuitive infotainment systems ensure that you have everything you need for a seamless and enjoyable journey.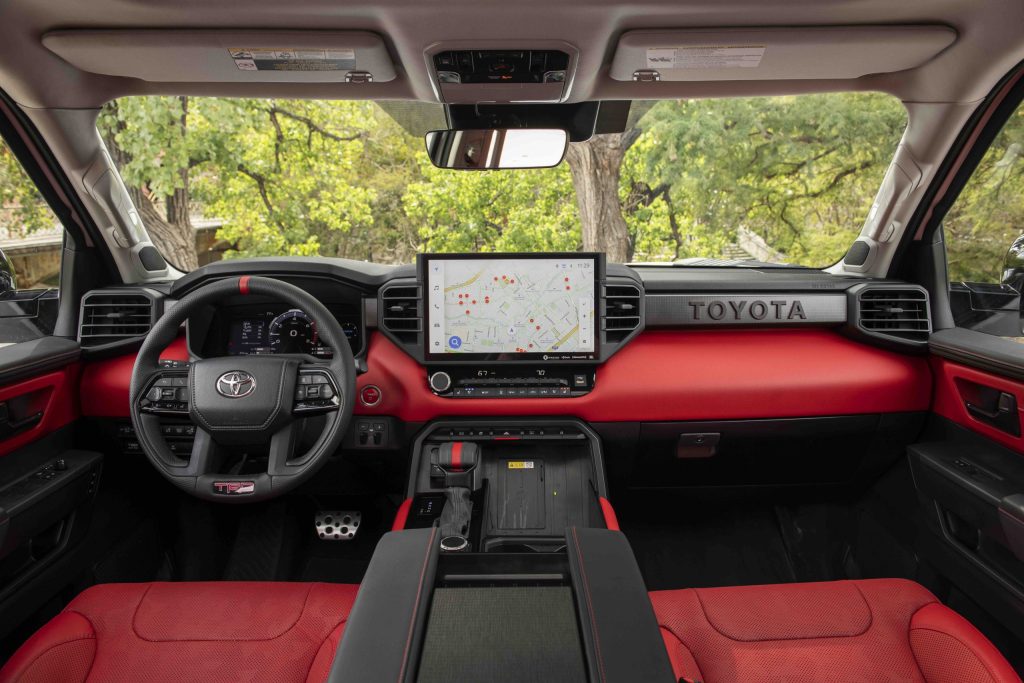 Toyota's commitment to quality and reliability extends to the Tundra TRD Pro i-FORCE MAX. With Toyota's reputation for durability, you can trust that this truck is built to withstand the test of time and demanding workloads.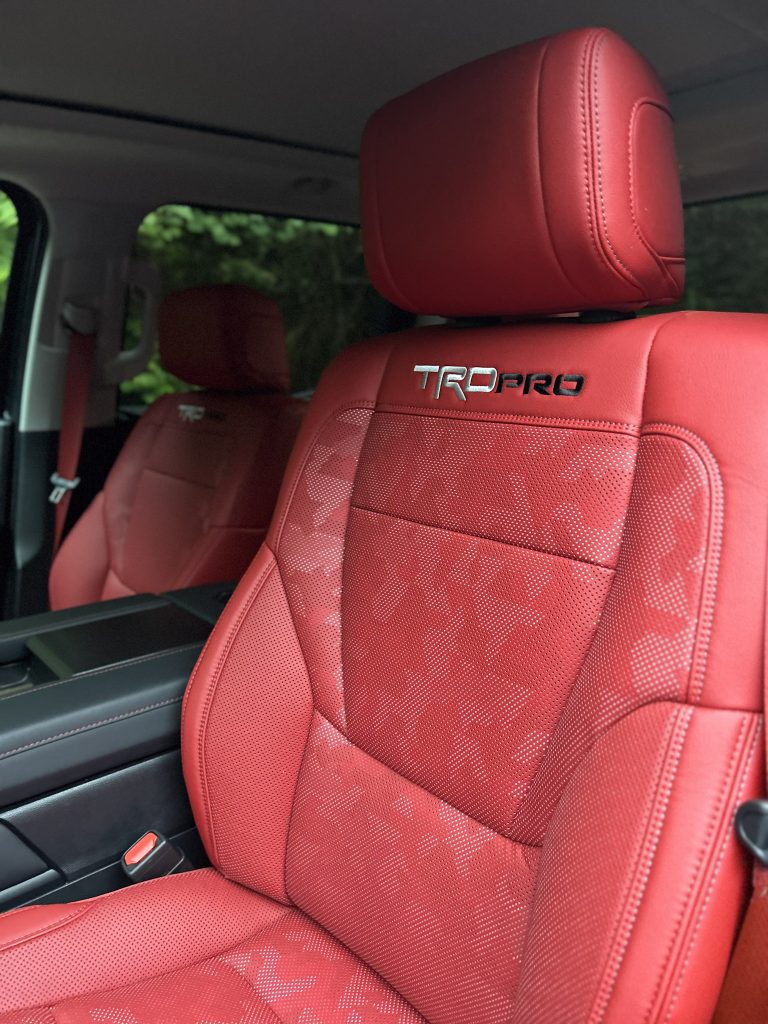 Our Verdict
The 2023 Toyota Tundra TRD Pro i-FORCE MAX exemplifies the perfect balance between power and efficiency in a full-size pickup truck. Its groundbreaking hybrid powertrain, impressive performance figures, and exceptional fuel economy ratings make it a true standout in its class.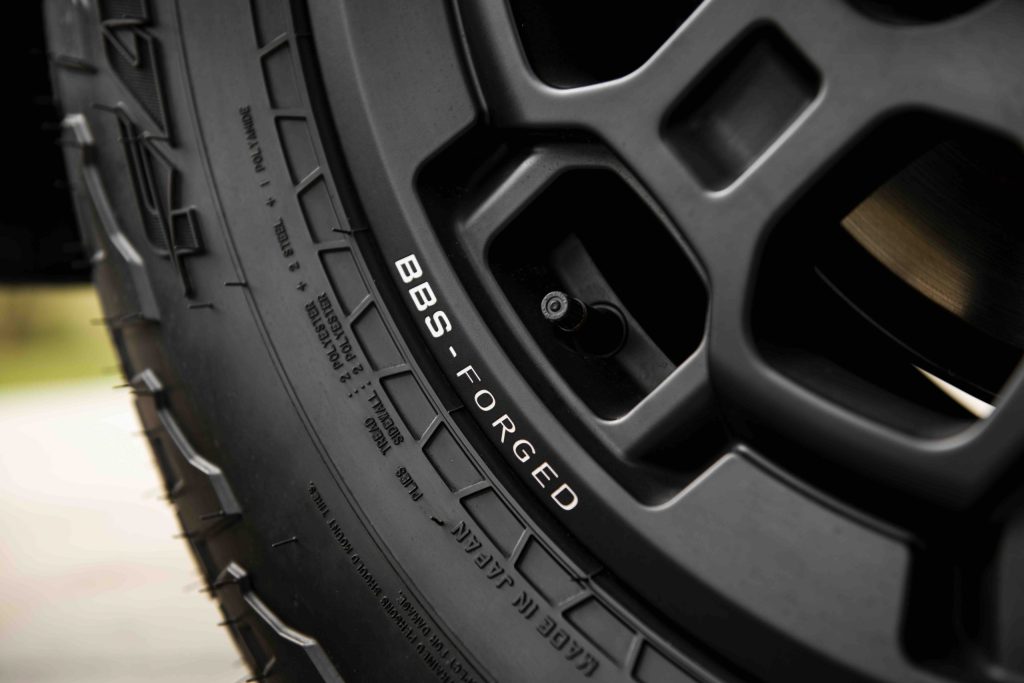 With its unrivaled capabilities, advanced features, and refined interior, the Tundra TRD Pro i-FORCE MAX is ready to tackle any task with confidence and style.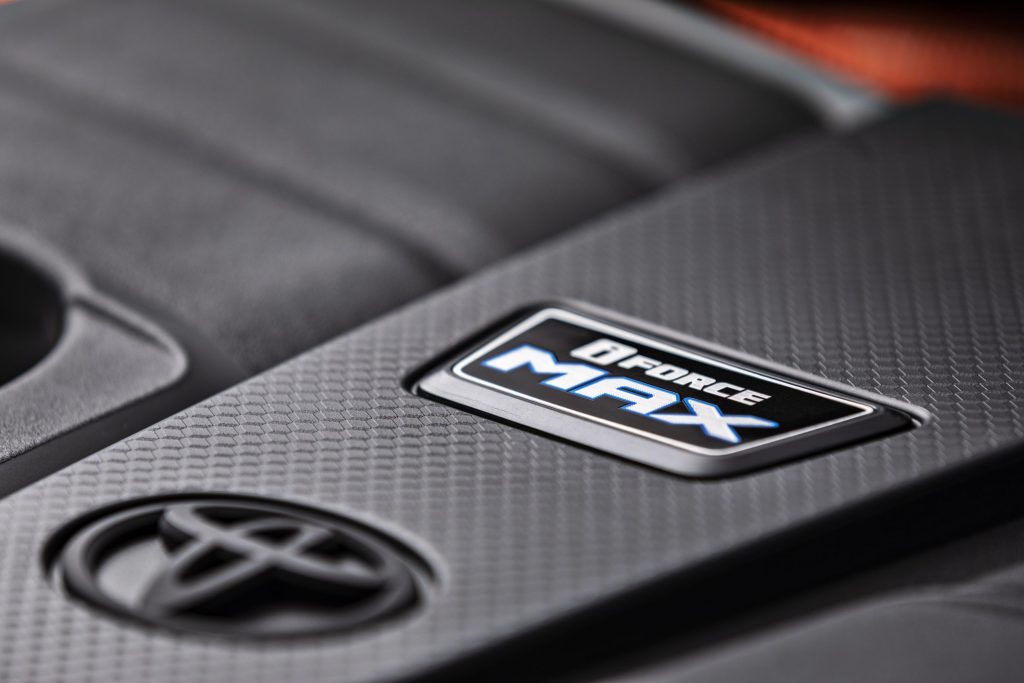 Prepare to unleash the power and efficiency of this exceptional truck as you embark on new adventures and conquer the road ahead.