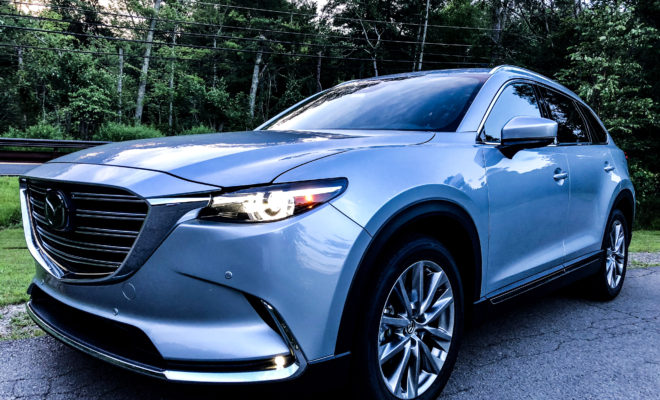 TEST DRIVES
The 2018 Mazda CX-9 AWD Grand Touring is Enough for Even Enthusiasts or Is It?
By
|
We have learned to expect very little from crossovers in general apart from generous storage space and a decent entertainment system for the kids. However, the 2018 Mazda CX-9 AWD Grand Touring is an exception. It is one of the few crossovers we've tested that's fun to drive. It is beautifully designed and unlike what most soccer moms are seen driving this one will turn a few heads. But there is more!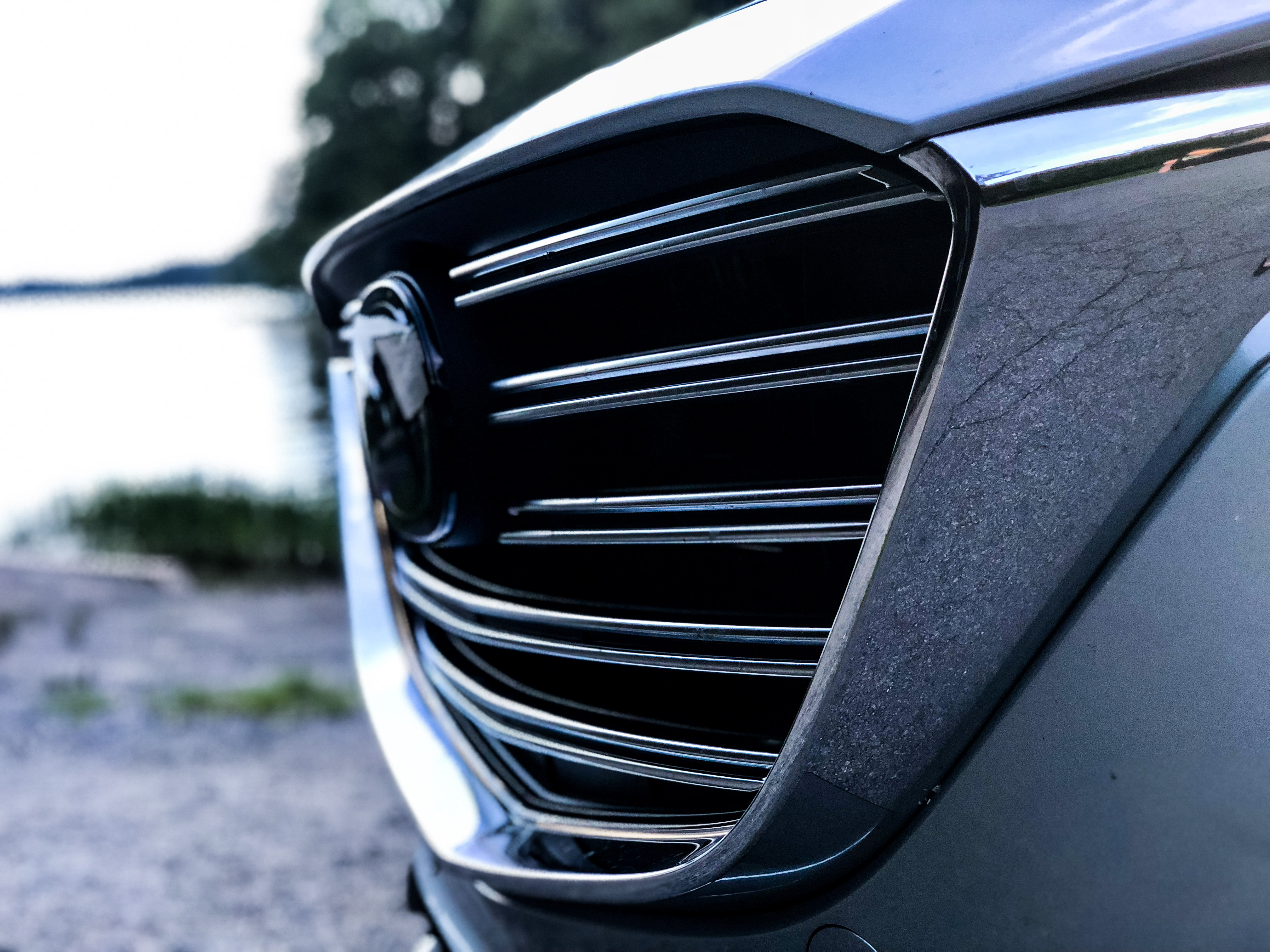 What's New?
2018 Mazda CX-9 AWD Grand Touring is a minor upgrade to the previous year's Grand Touring. The changes this time around include automated emergency braking, rear cross traffic alerts, blind spot monitoring and a few other bells & whistles. Though we must admit that these are features that everyone will find useful.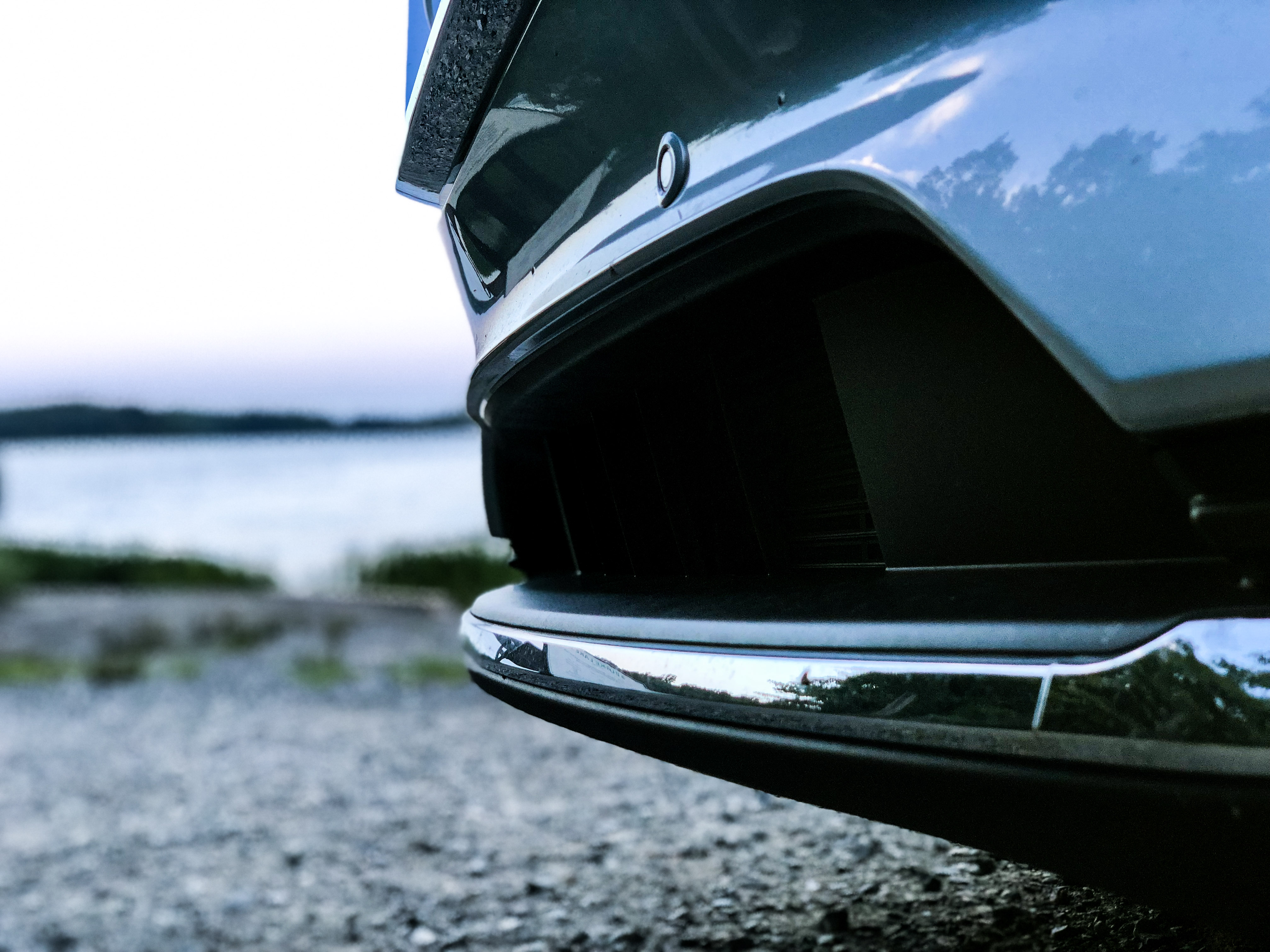 The other feature we have to mention is the G-Vectoring Control system which will automatically reduce engine torque when it nears a corner. The advantage of this is better cornering. The Grand Touring also features heated second-rowseats and steering wheel. Also new is the Soul Red Crystal color!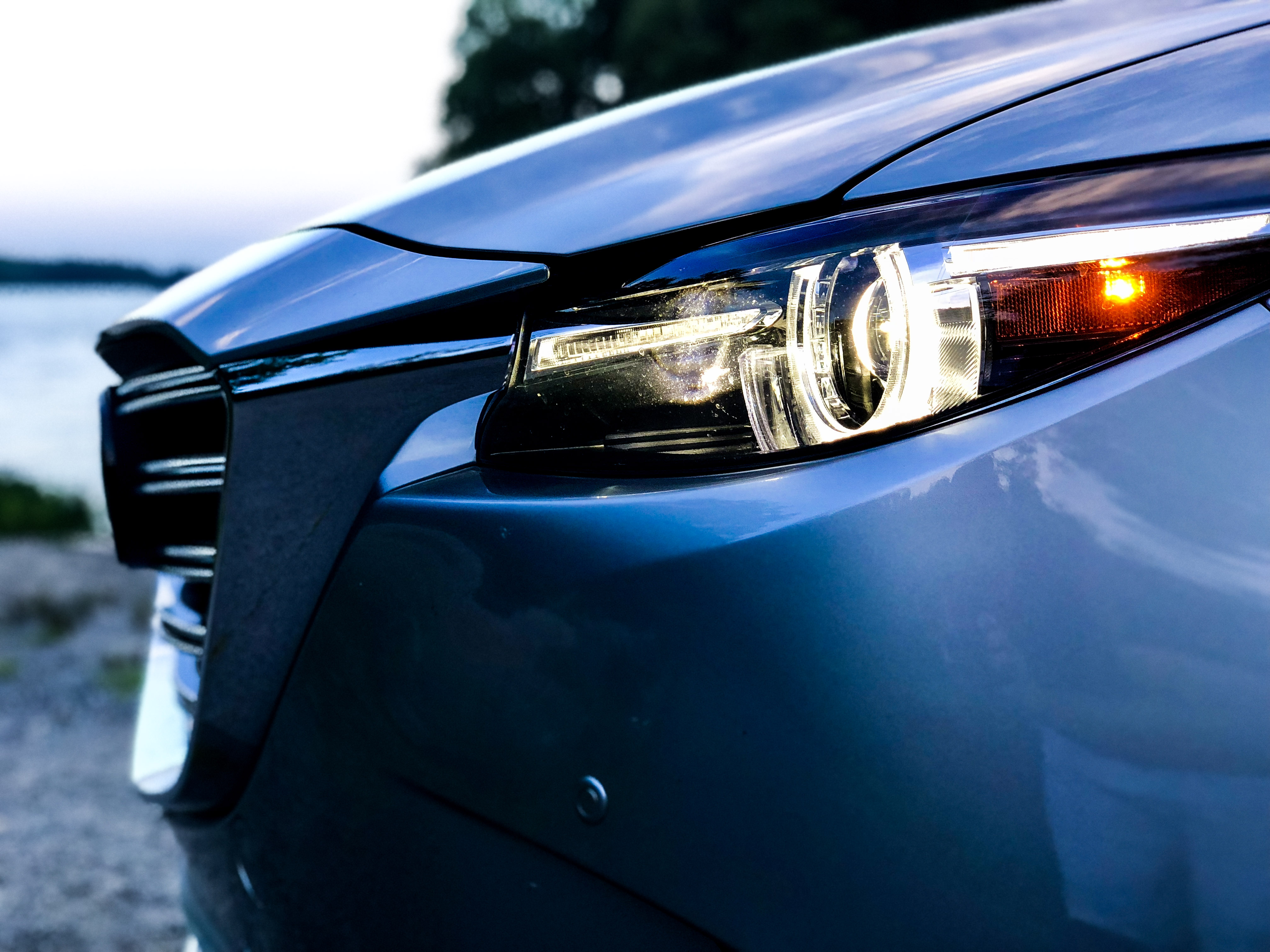 Sharp Performance Stats
The 2018 Mazda CX-9 AWD Grand Touring is worthy of the Mazda brand name with sharp steering, superior stopping power, and refine driding experience. The 7.1 seconds 0-60 figures are impressive and so is the fact that it can pass through a quarter mile in just 15.5 seconds at around 90 mph. The only nearest competitor is the V-6 Dodge Durango which hit 60 mph from a standing top in just 7.4 seconds. Though both were beaten by the Honda Pilot Elite with 6 seconds to 60 mph.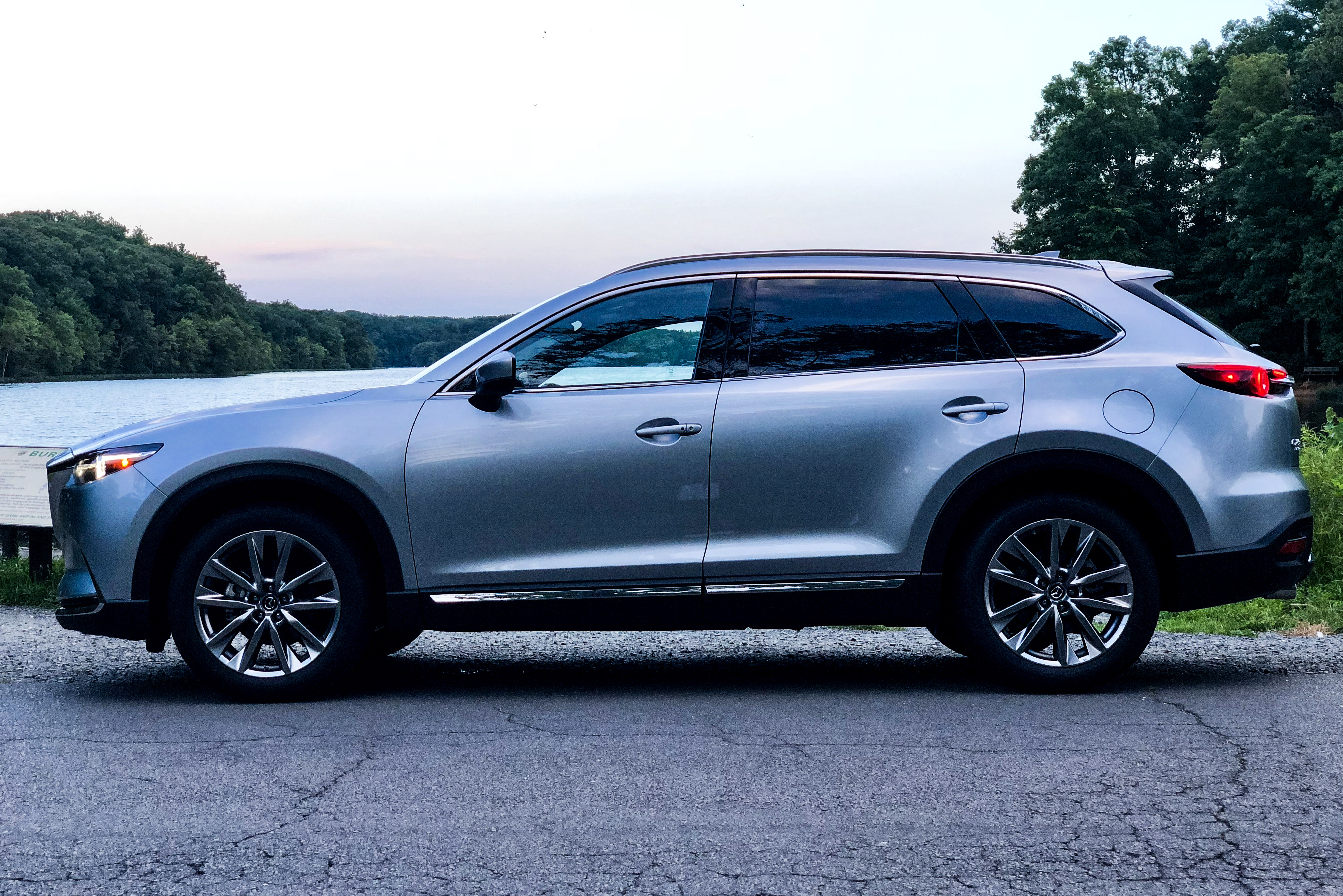 Steering, Handling and Ride Quality
If you are a driving enthusiast with a family, this is your dream car. It feels as though you are driving a zippy SUV. Never does the firm suspension become a hindranceon the road, yet you'll never hear passengers complain when riding through rough roads. While the steering isn't as accurate as some other Mazda vehicles, it is still the best we've seen on an SUV. Cornering is a breeze thanks to the cooperative suspension and the fact that the computer tends to kill the torque as you approach a tight bend.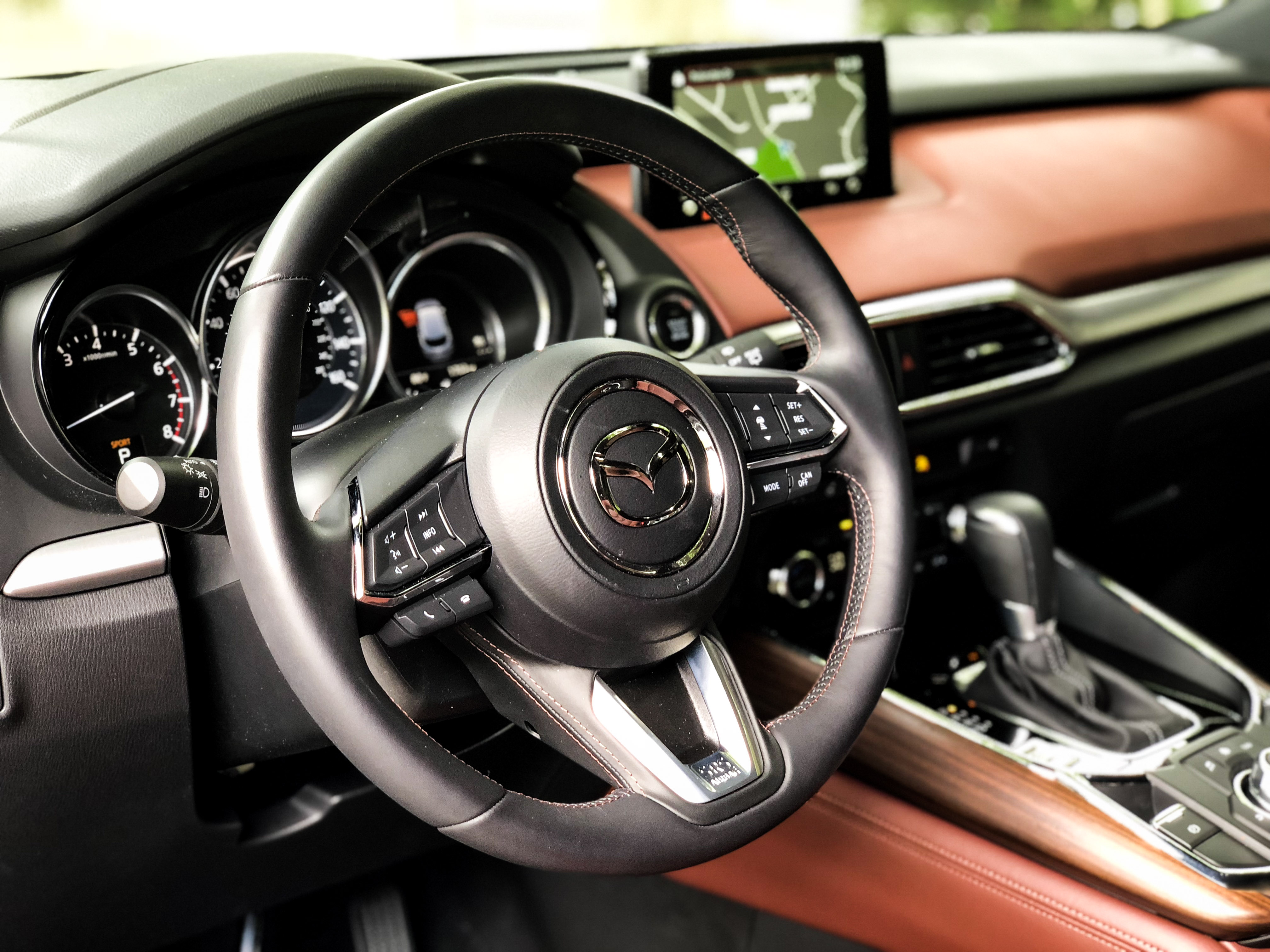 Interior Styling
The 2018 Mazda CX-9 AWD Grand Touring boasts of upscale materials and excellent styling. The only issue we have is its comparatively smaller cargo and passenger space. Also, the rear visibility is just OK, that means there are a few blind spots that take a little getting used to. Plus, the missing second-row captain's chair may turn off a couple of buyers.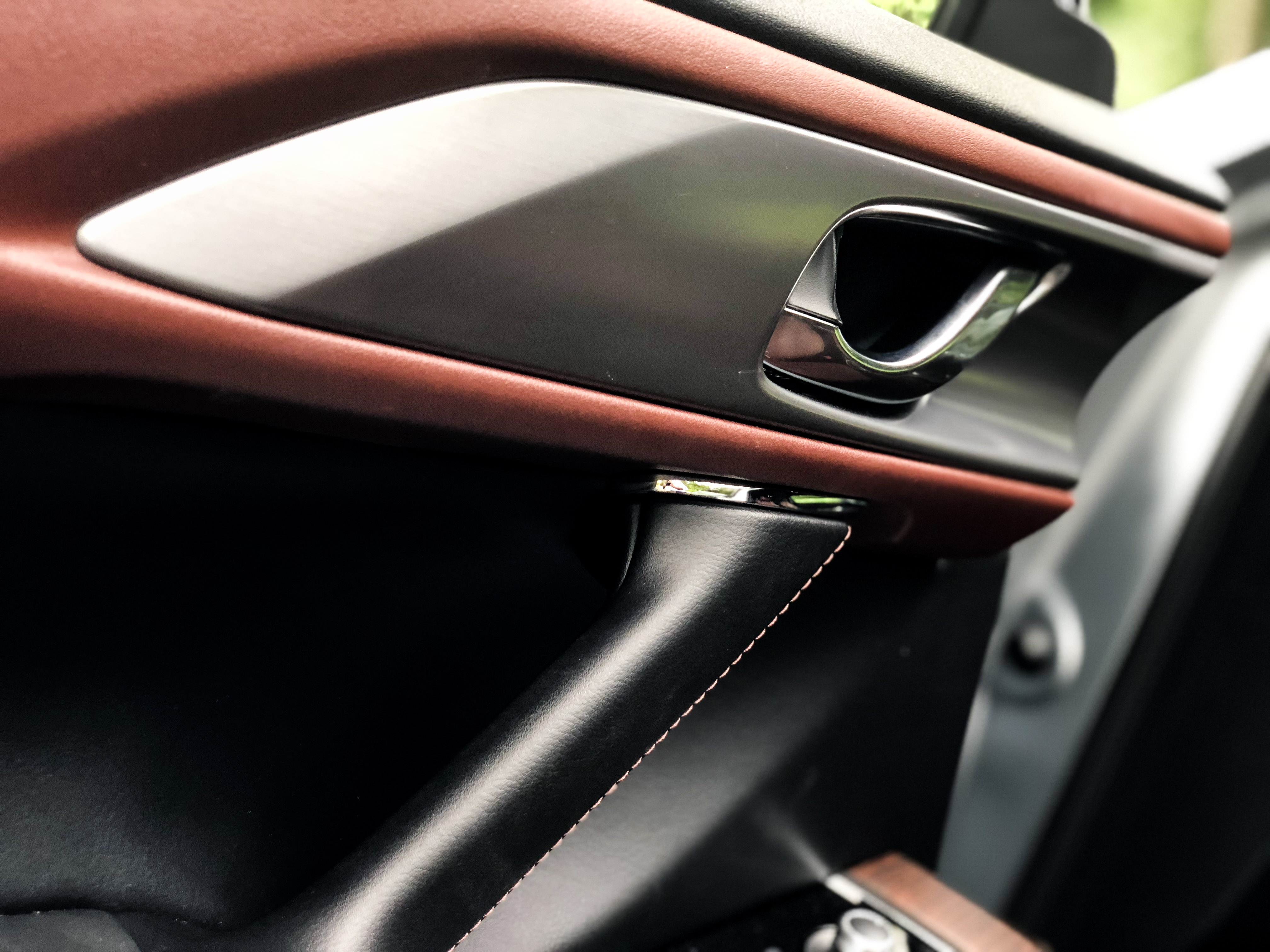 Fuel Economy
We appreciate the fact that Mazda decided to use a slightly downsized version of their V-6 four-cylinder engine along with the addition of lightweight materials. The result has been excellent fuel efficiency. In our testing, we came very near the EPA's 22 mpg for city driving and 28 mpg for highway driving. However, compared to the Honda Pilot Elite which uses a 3.5-liter V6, the Grand Touring isn't as frugal.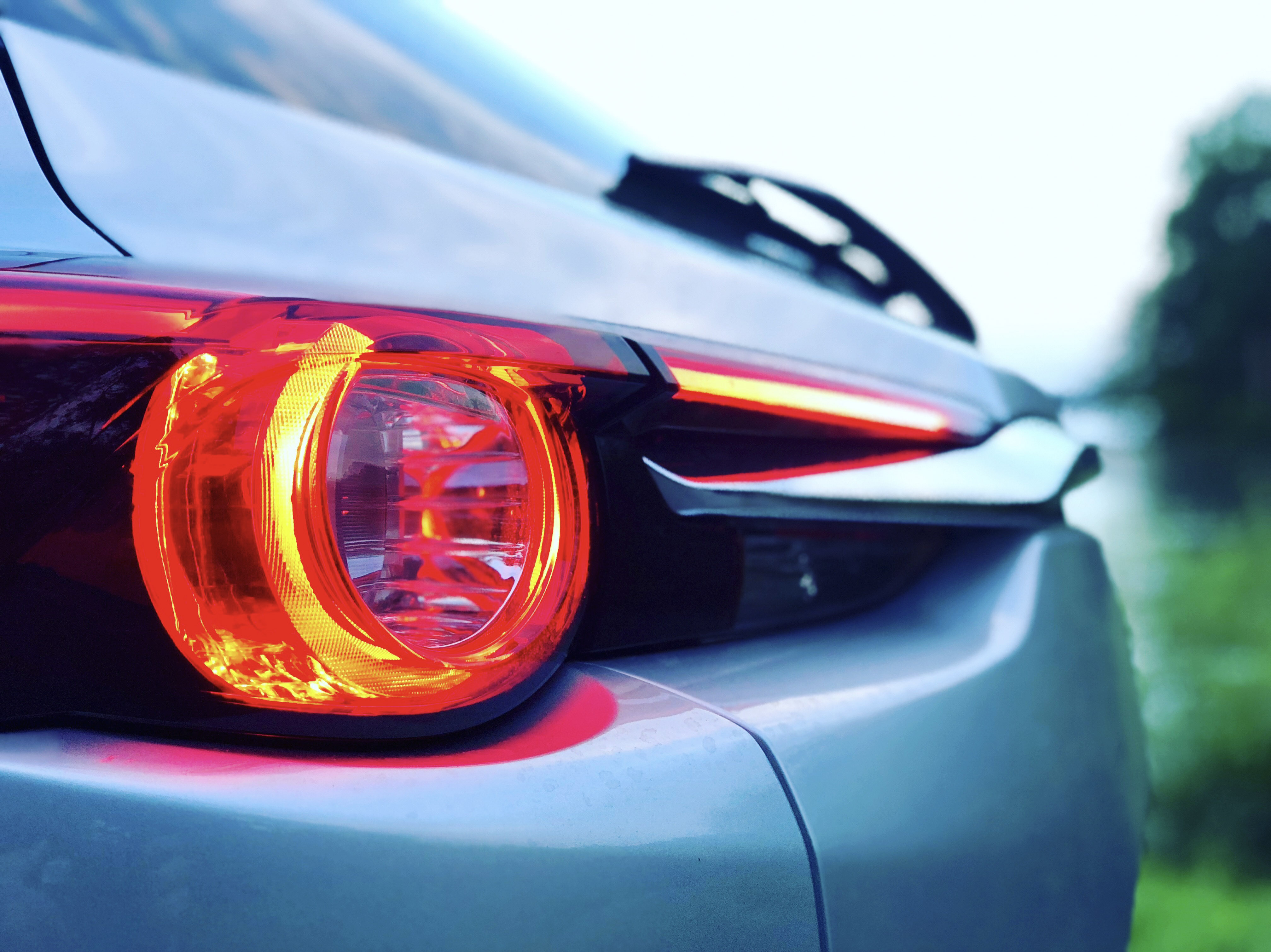 Final Word – Should You Buy?
Yes, you should. It gets our seal of approval for any family man or woman who wants a spacious crossover that delivers a lot of speed over the weekend. Plus, does not compromise on 'must have' safety features, fuel economy, and great build quality.