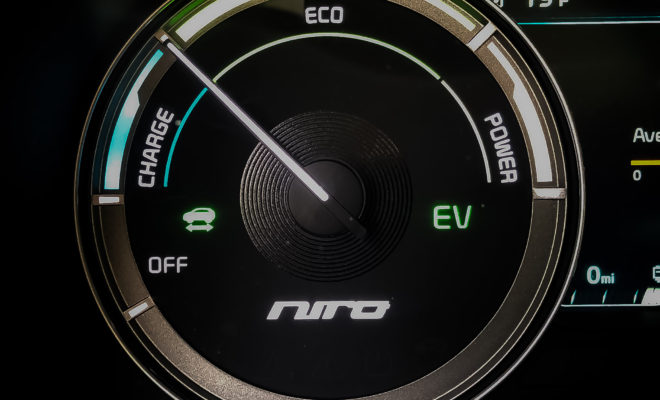 TEST DRIVES
2018 Kia Niro PHEV EX Premium – The Plug-n-Play Vehicle That Has Everyone Talking
By
|
The 2018 Kia Niro PHEV EX Premium is a sleeper which does not make any function over form compromises. It is a compact class crossover that will fit any busy family's lifestyle. One of its star features is the 26 miles per full battery charge which puts it beyond the competition which is mainly designed for justrunning errands. Add to that the engine assist and you can easilyget another 500 miles of driving which is more than adequate for even cross-country driving. Its only competitor in this otherwise safe niche is the Ford C-Max hybrid. You also have more luxury-oriented competitors like the XC40, GLC350e and the Maserati Levante all of which cost much more than the Niro PHEV EX Premium.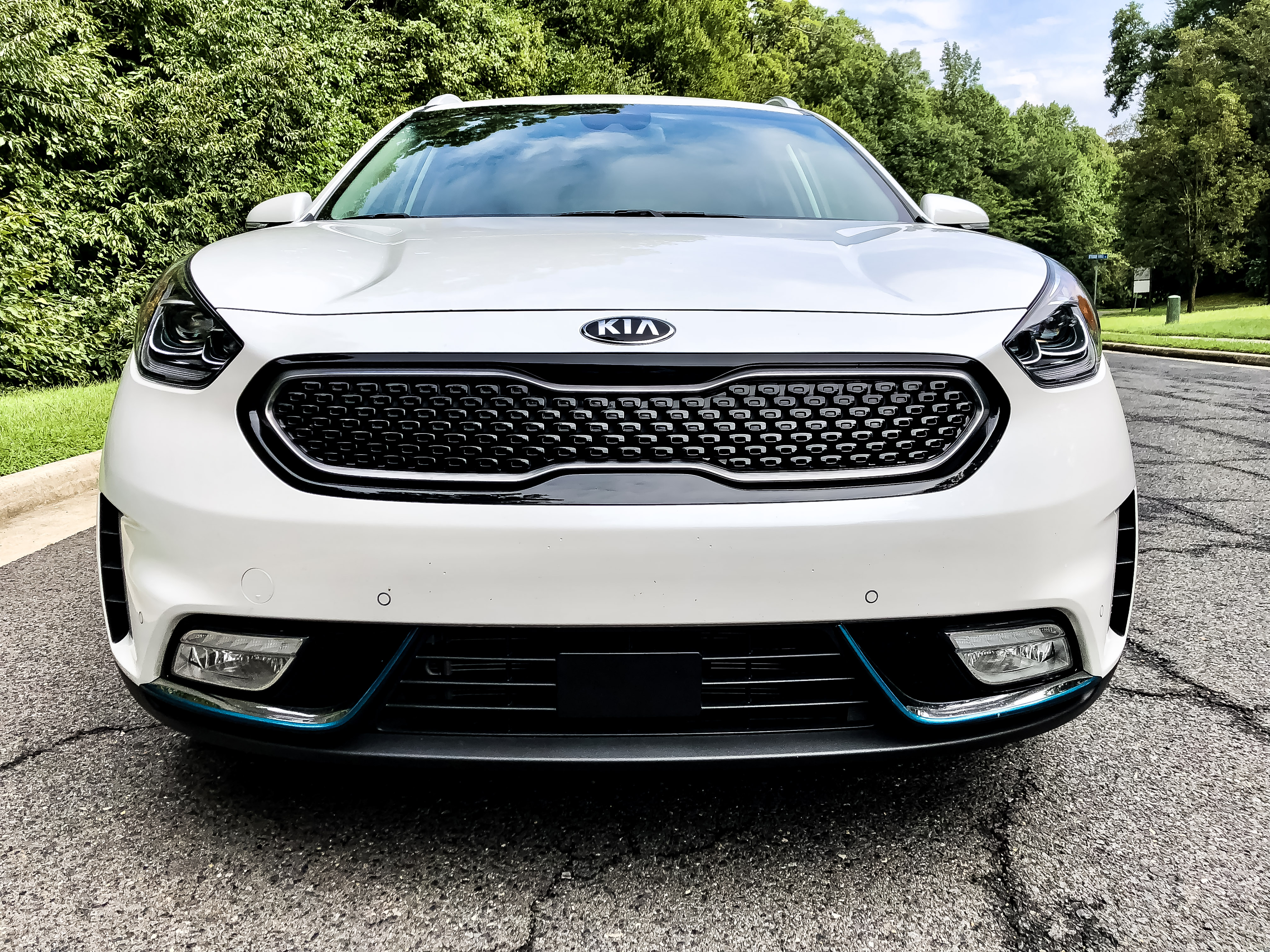 External and Internal Beauty 
While most car manufacturers are leaning in favor of a more aggressive appearance the Kia Niro PHEV Ex Premium takes on a clean, functional and robust family utility look. It is a well-refined design that feels premium as opposed to it being half-bakedor missing something like the C-Max Hybrid by Ford.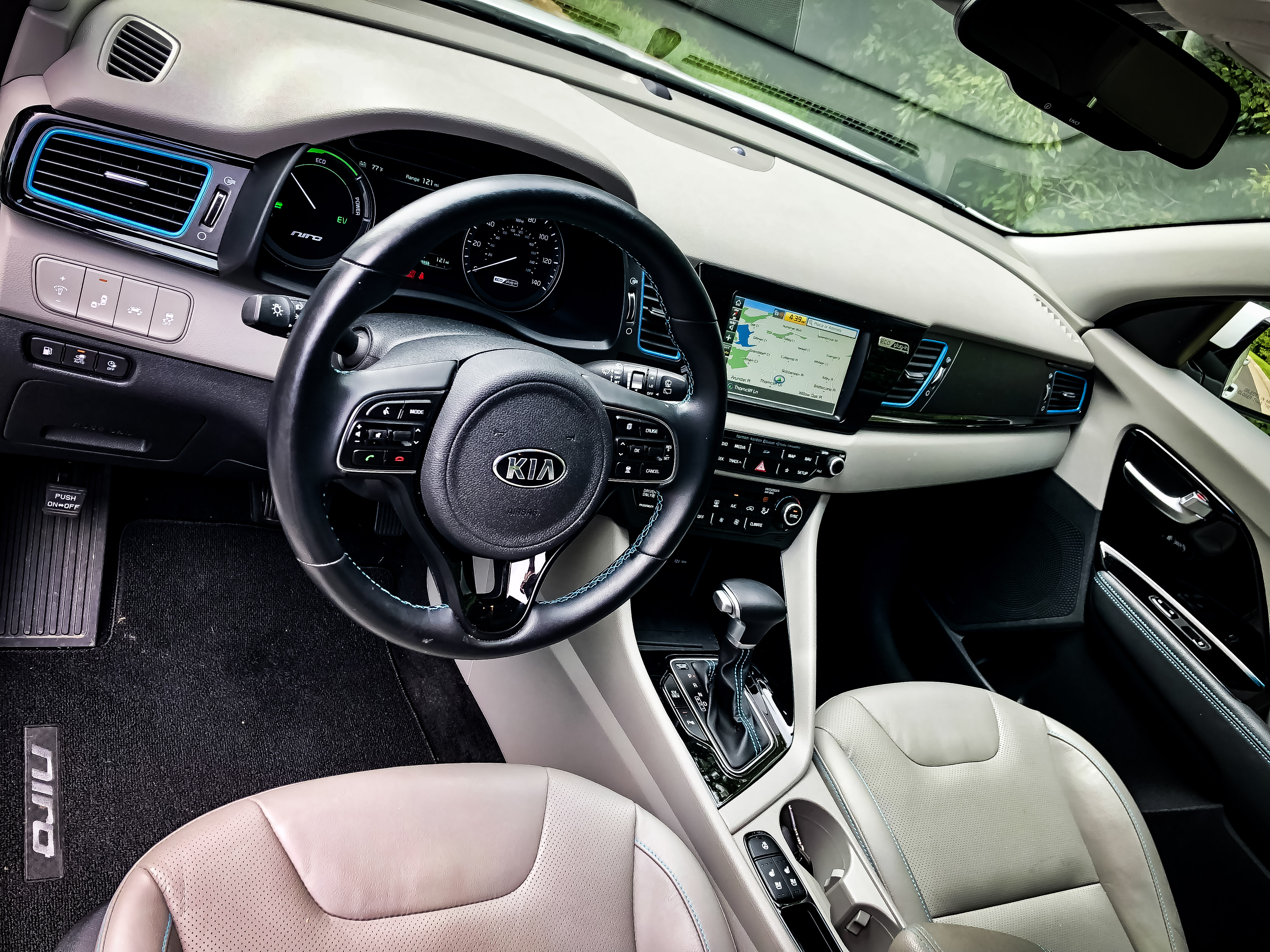 Hop on inside, and you're greeted by a multi-tiered audio and AC vent fan type setup. In the center, you have an 8-inch screen with radio, navigation and phone apps amongst others.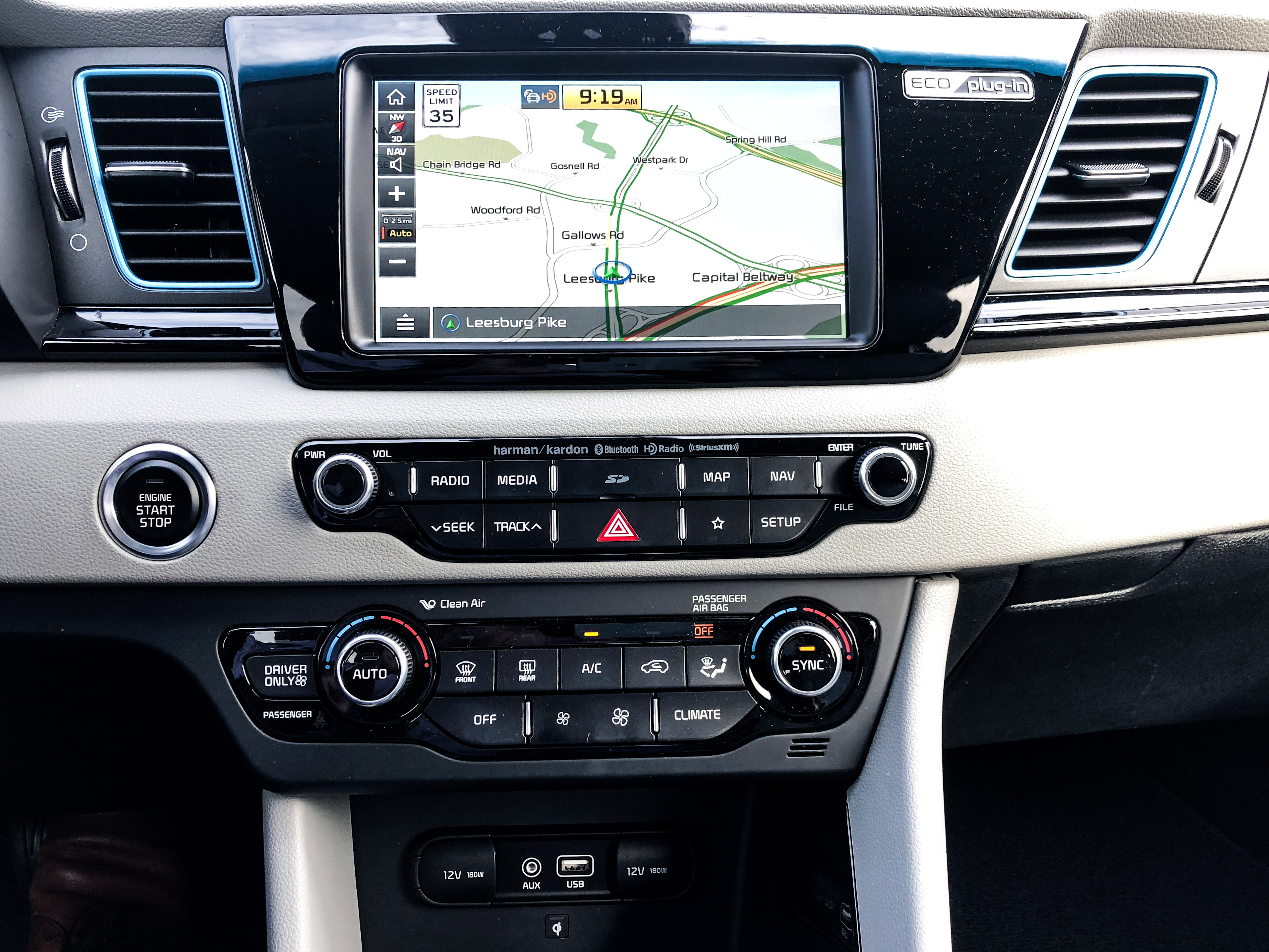 The Niro feels sturdy weighing in at 4409 pounds it's interestingly around a hundred pounds heavier than the Sorento 4WD SUV but appears to be lighter. However, we suspect that the extra heft is thanks to the impressively large batteries. Though Kia has admittedly used many weight-saving tactics like high strength steel for more than 50% of the structure while aluminum covers the other half like the hood, brake calipers, tailgate and various suspension parts.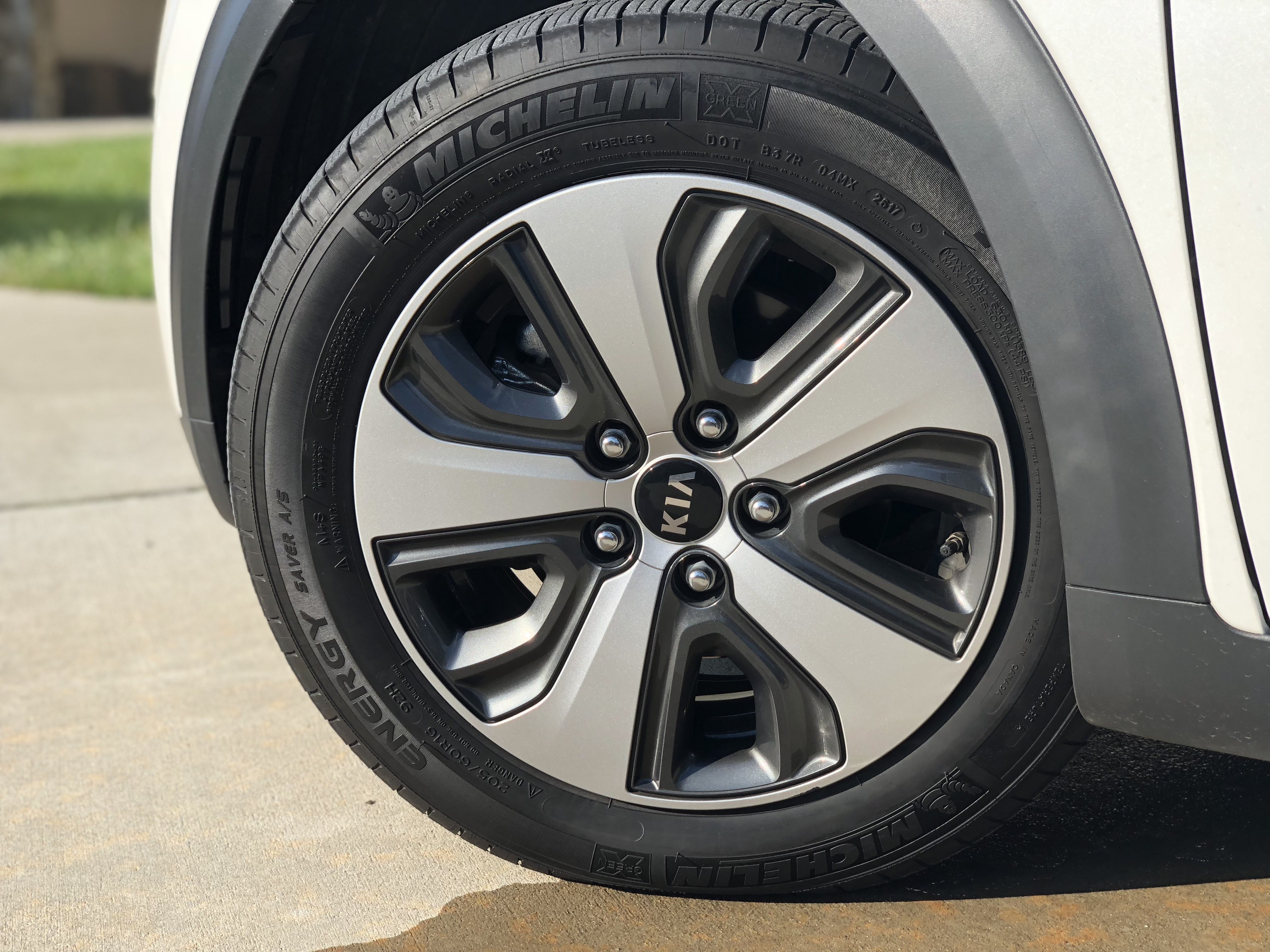 How Does it Handle on the Road?
Well, that's the truetest of this so-called plug-n-play hybrid. The 2018 Kia Niro PHEV EX Premium is greatfor daily driving in our experience. You can turn on the 'Sport' mode every now and then for a rush of adrenaline over the weekend. In 'Sport' mode the 104 HP, 1.6-liter engine with four cylinders kicks in along with the 60 HP, 360 Volt electric motor mated with a some what smooth six-speed dual clutch transmission. Though it isn't as impressive as a 200hp all gasoline engine driven vehicle, it still delivers quick acceleration though lacks in the top-speed department. However, in our experience, it will not win any races especially if you decided to take on a Tesla!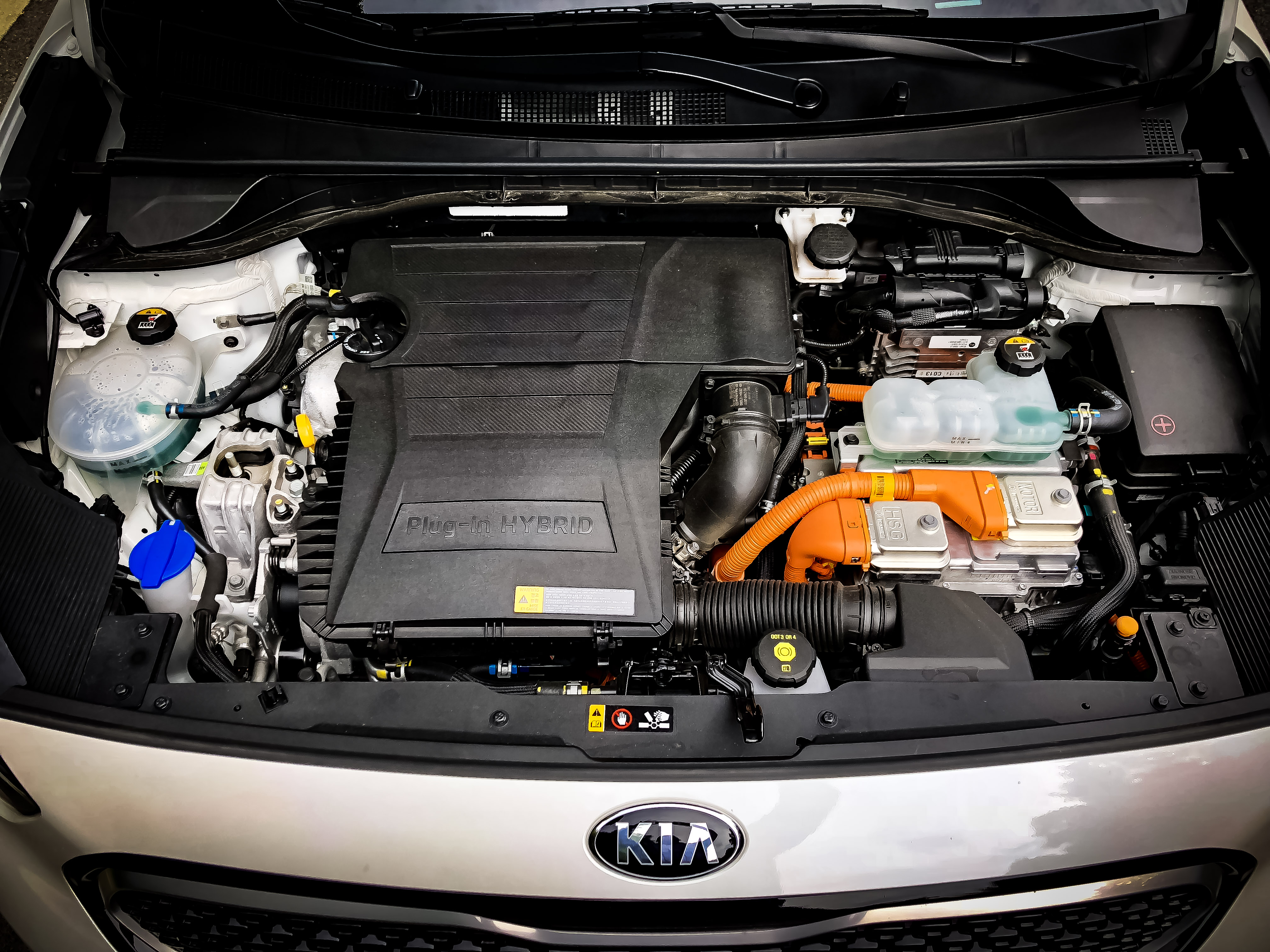 Fuel economy 
In total the Nitro PHEV delivers a whopping 139 HP with a 64 mpg for city driving, 44 on the highway, all of that running on 87 octane gasoline. The 105 EPA rating is a little generous admittedly so don't worry if these aren't the figures you see. Charging takes around 2.5 hours using a Level 2 charger. If you decide to use the one onboard, i.e.the Level 1 charger, it can take 9 hours.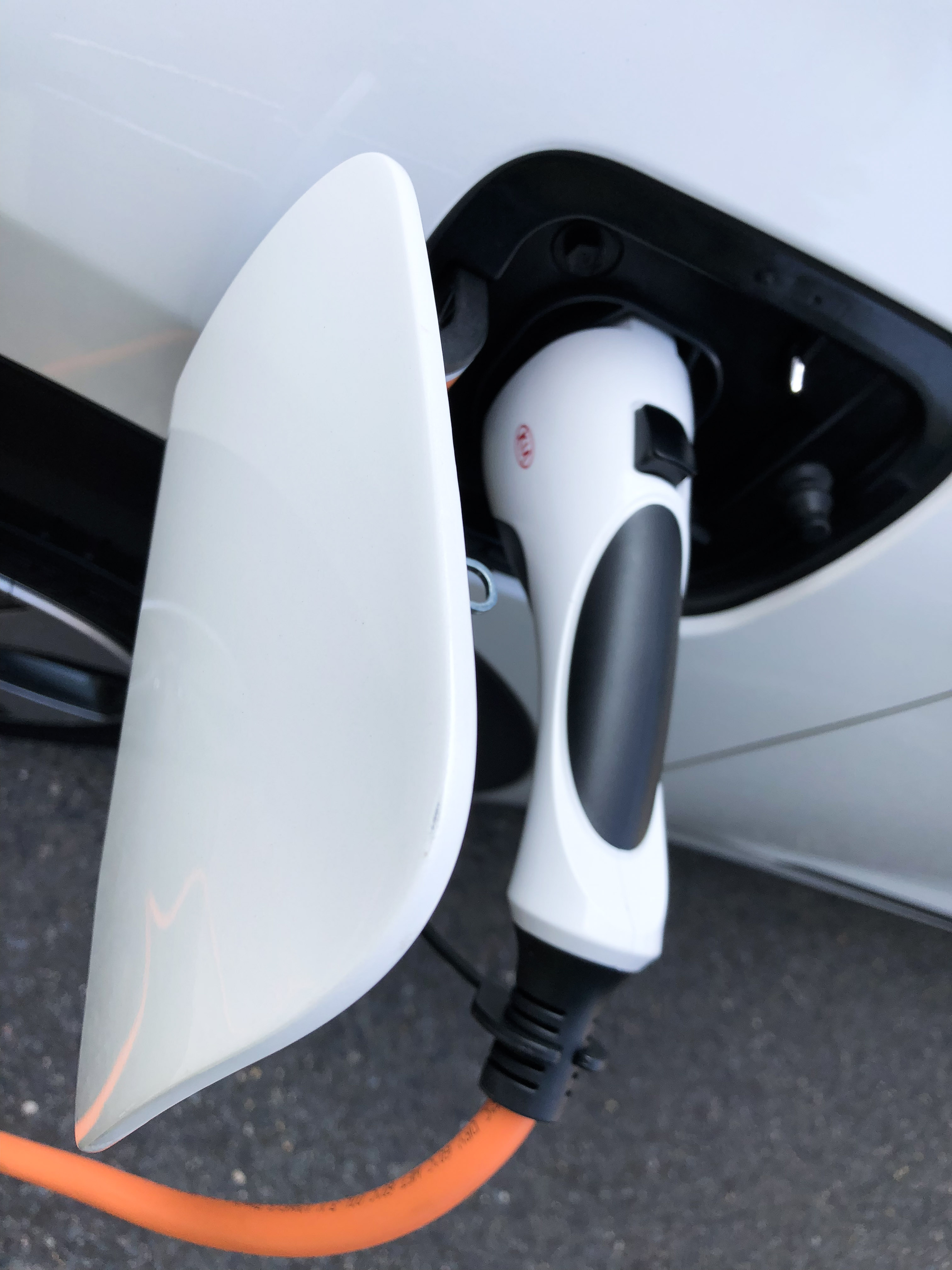 Final Verdict 
The 2018 Kia Niro PHEV EX Premium does not cut any corners when it comes to style, handling and space. It is meant to make daily running vehicles a little more affordable, quieter and a lot more efficient. So, it is a great choice for someone looking for a daily driver that's cheap to run and reliable.