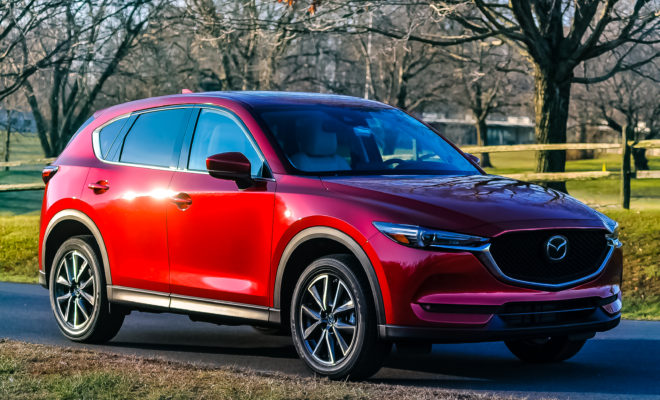 TEST DRIVES
The 2017 Mazda CX-5 Blends Crossover Functionality with Sporty Aesthetics
By
|
Mazda redesigned the CX-5 Crossover for 2017. The latest design boasts of poised chassis, and sharp steering, making it a popular choice amongst sport car enthusiasts. This time around the CX-5 Grand Touring AWD is slightly heavier, a bit smaller and yet it has improved dramatically over its predecessor.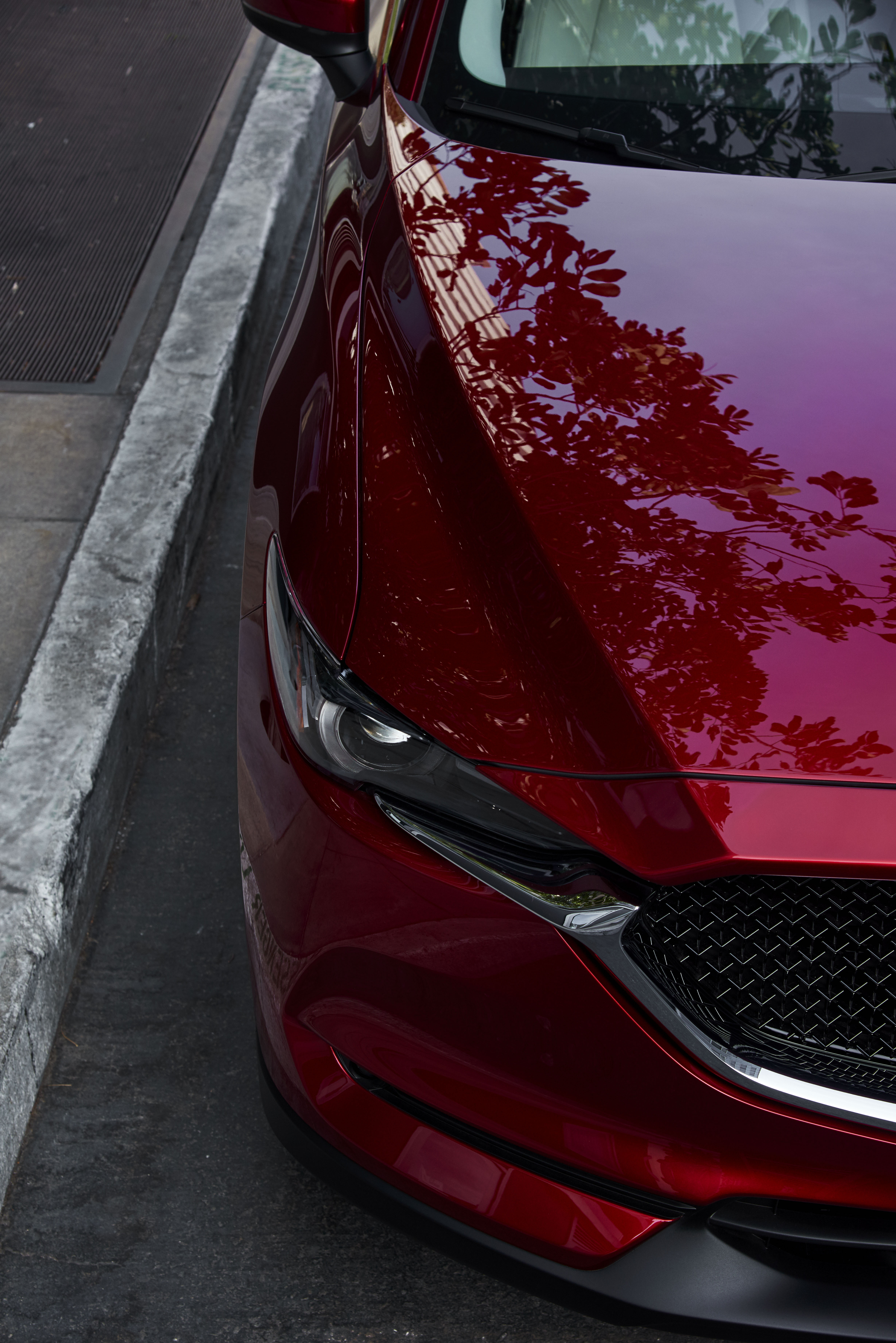 What's new in Mazda's CX-5 Grand Touring?
The appearance of 2017's model is slightly longer and a lot wider, but that's only apparent when you compare the two side by side. Perhaps the large concave grille coupled with the slit tight LED headlights further accentuate the width. Though figures don't lie and by our measurements, the A-pillars have moved back by around 1.4 inches making space for a broader hood.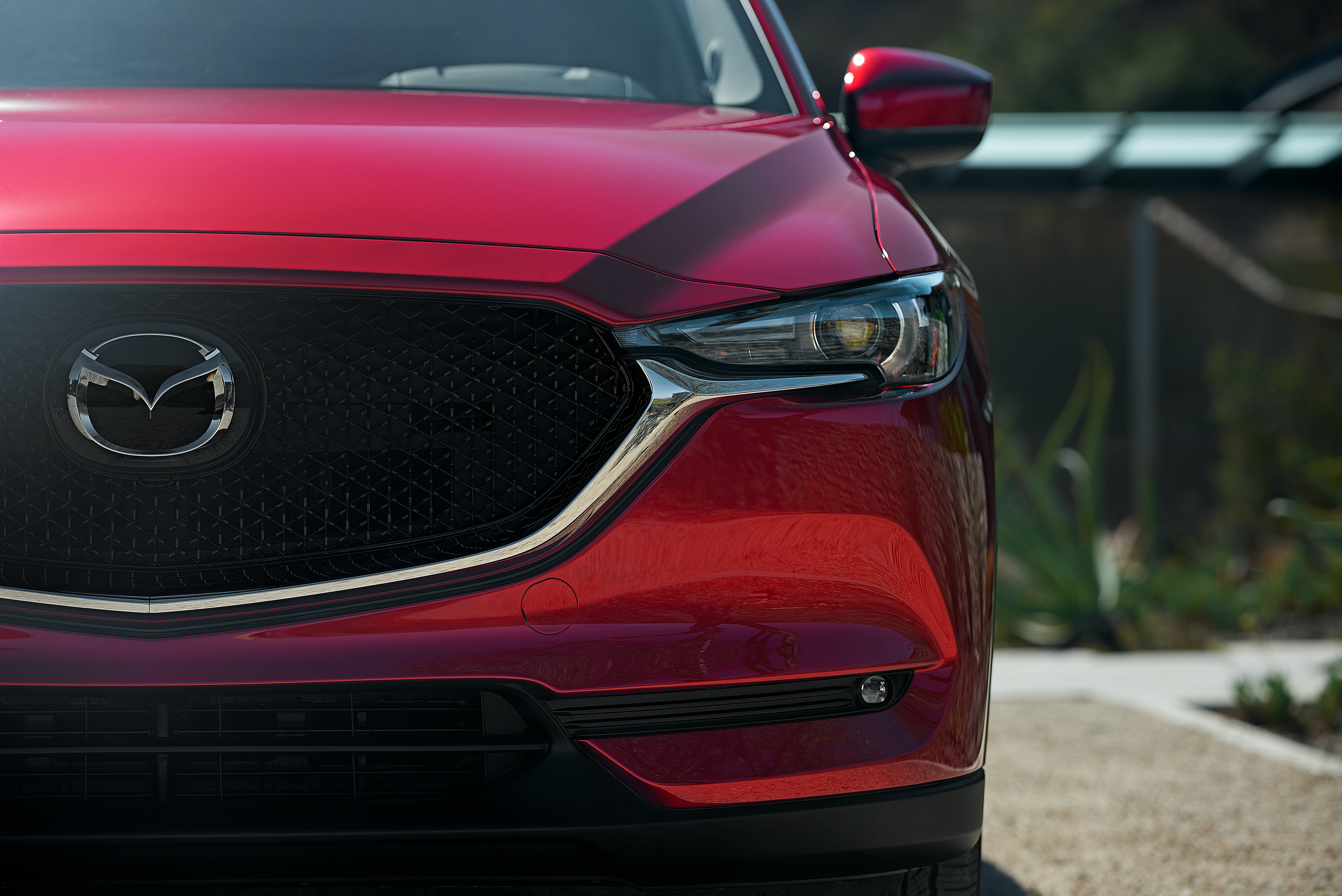 The curvy exterior comes at the expense of cargo capacity leaving it with 31 cubic feet of space, that's three points down from the previous model and also the competing Honda CR-V. Though in all fairness its not awfully noticeable in everyday use.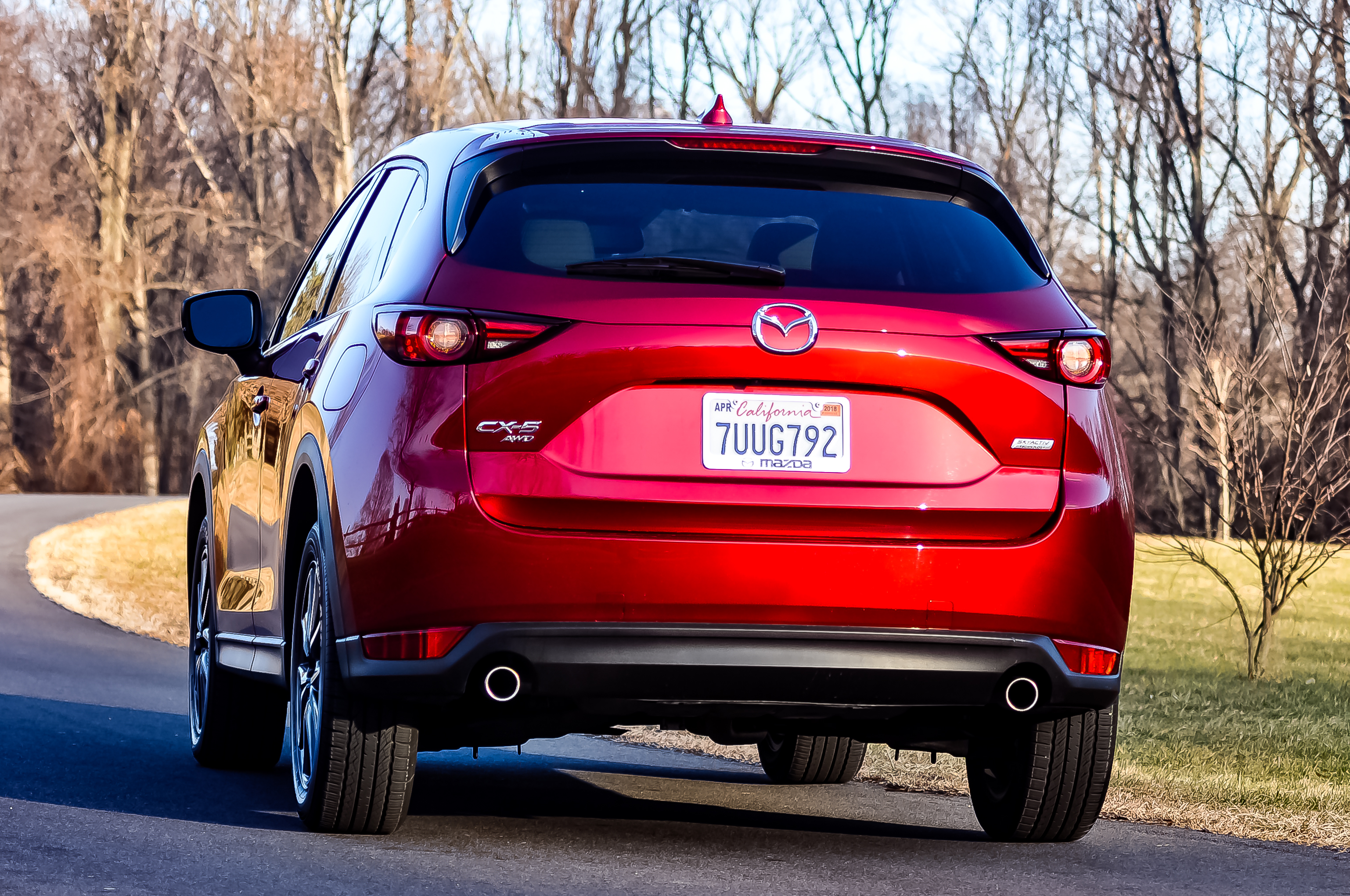 The other major change and something we love is the use of premium quality materials on the passenger side of the vehicle. Unlike its predecessor, the 2017 model boasts of top-notch finishing across the seats and armrests. The material feels premium, unlike its predecessor. We also suspect that Mazda has upgraded their sound dampening since decibel levels are much lower. Our testing revealed it to be quieter than the Mercedes-Benz GLC300.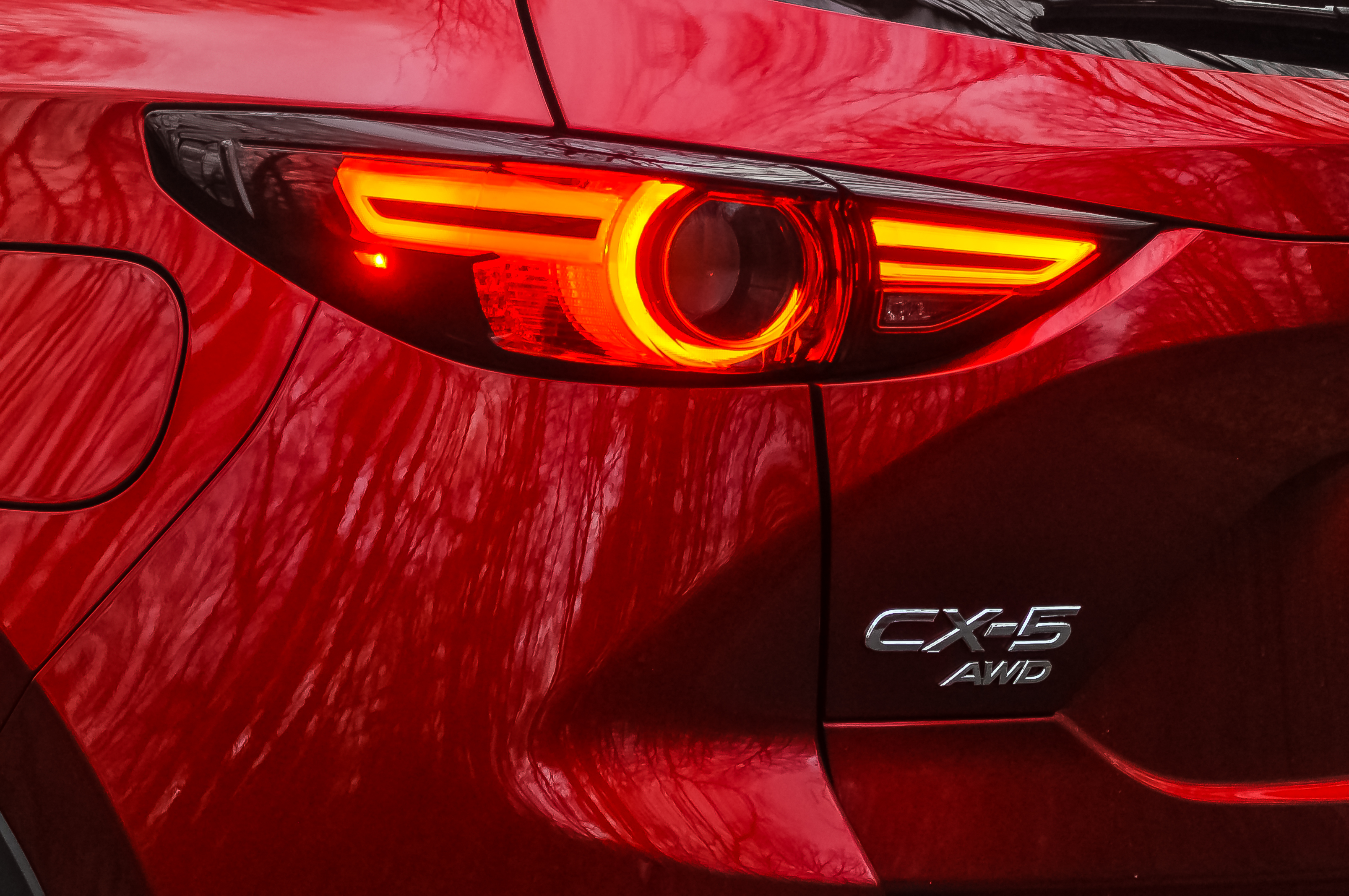 The beast beneath the beauty
The 2017 Mazda CX-5 is powered by a 2.5-liter four-cylinder engine capable of producing 187 horsepower and delivers 185 lb-ft of torque. Power transferred to the wheels via a six-speed automatic which is pretty much the same as it was in the previous model.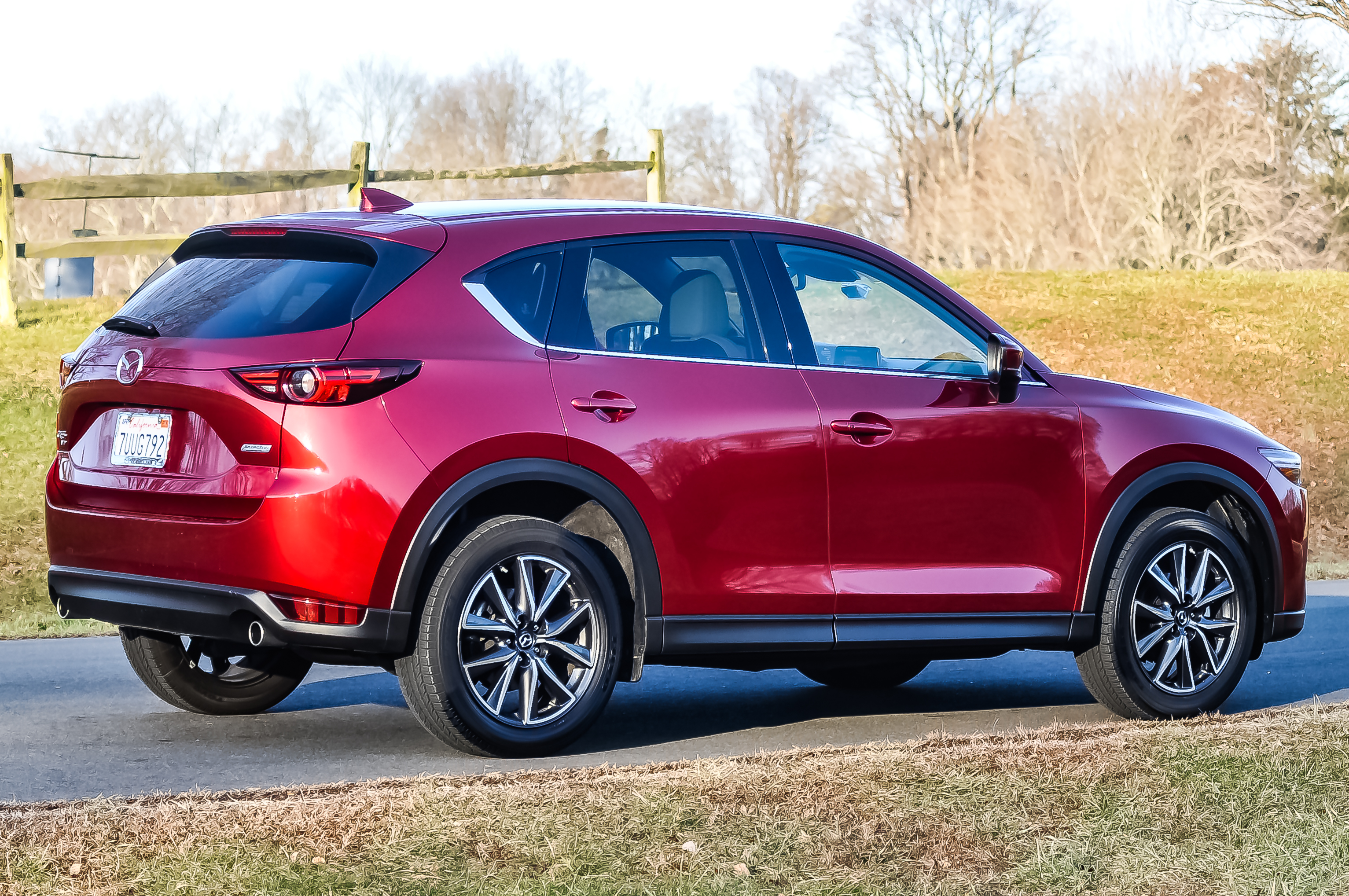 However, what we continue to like about the 2017 Mazda CX-5 is the fact that you can use the console-mounted lever to assume manual control. The Mazda made an odd choice by not including a peddle of some sort.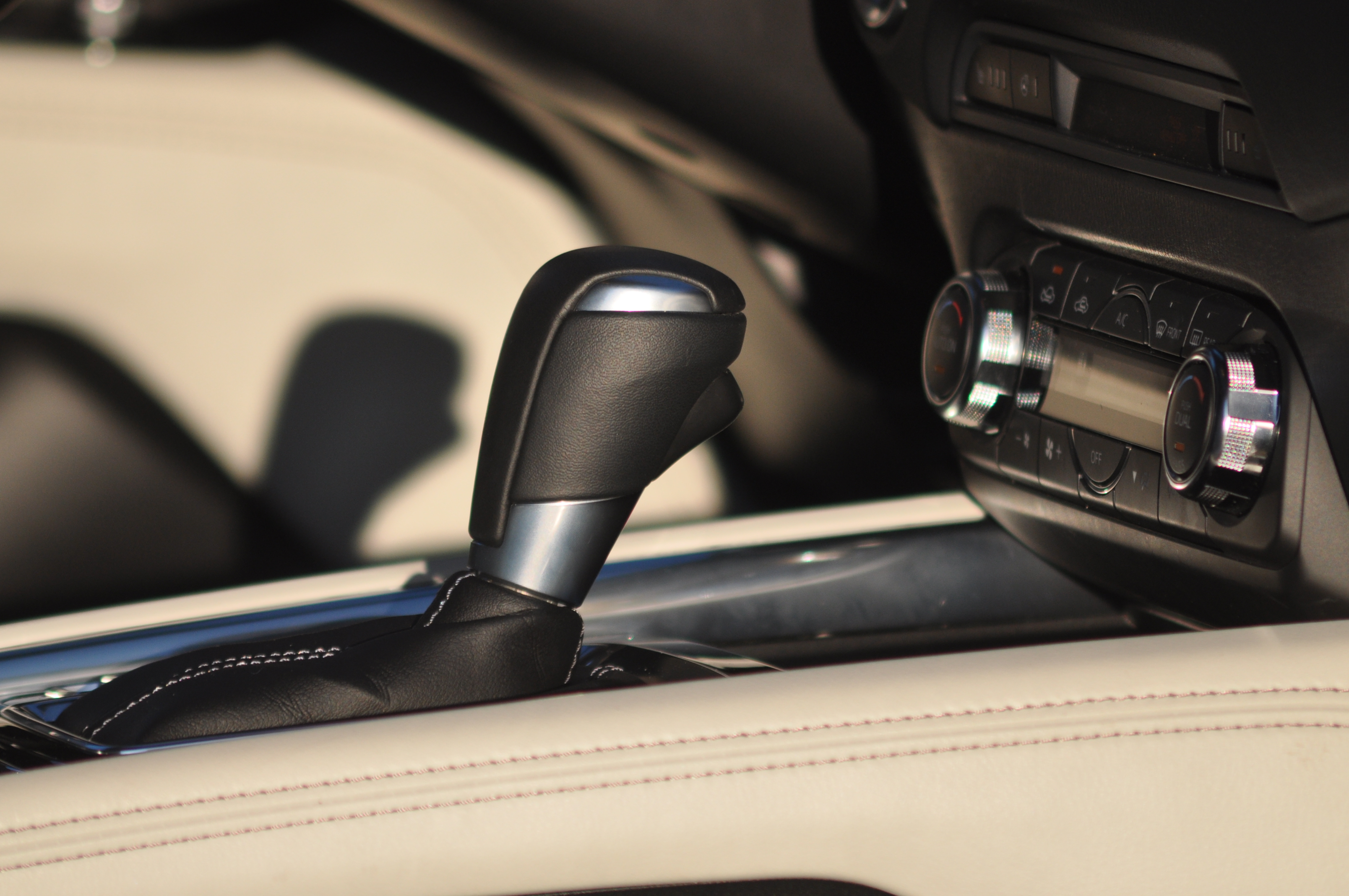 Mazda has oddly increased the weight by around 141 pounds which is not a lot, but when compared to other manufacturers moving to lighter vehicles it's not an upgrade either. The added weight does increase traction, but it does so by compromising acceleration. It took 0.3 seconds longer for the 2017 model to hit 60 than its predecessor.
The extra weight also means stopping power has been reduced. When testing 60-0 braking power, it pulled 126 feet before stopping which is a good 10 feet more than the previous model.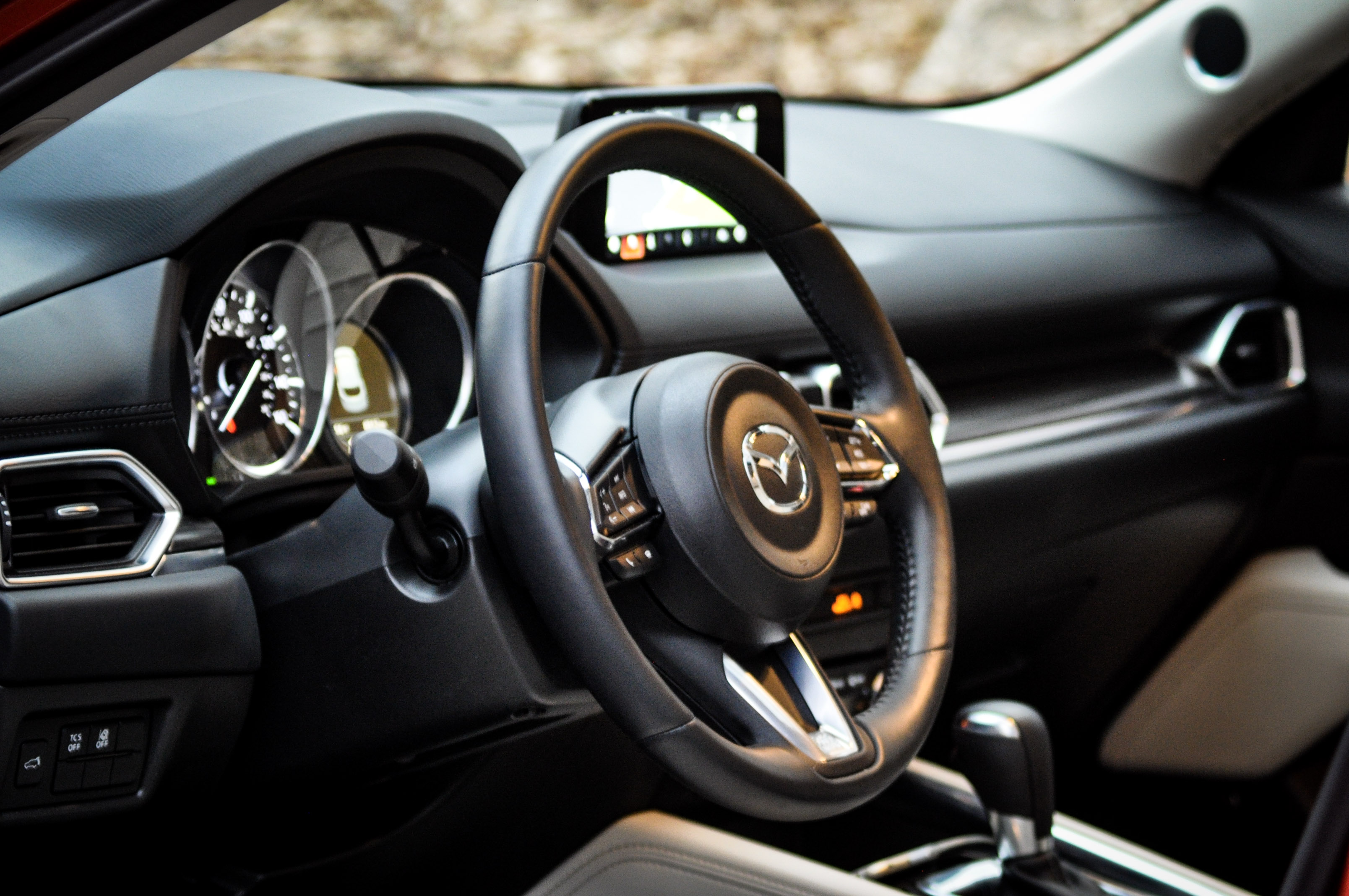 How does driving the 2017 Mazda CX-5 feel?
The steering is crisp and precise for starters. Cornering is very tight, but drivers will find that the skidpad does get in the way. Then there is the i-Active stability control system which can't be disabled which kind of hampers driving through tight corners at high speeds. The traction control can be turned off but why would you want to do that?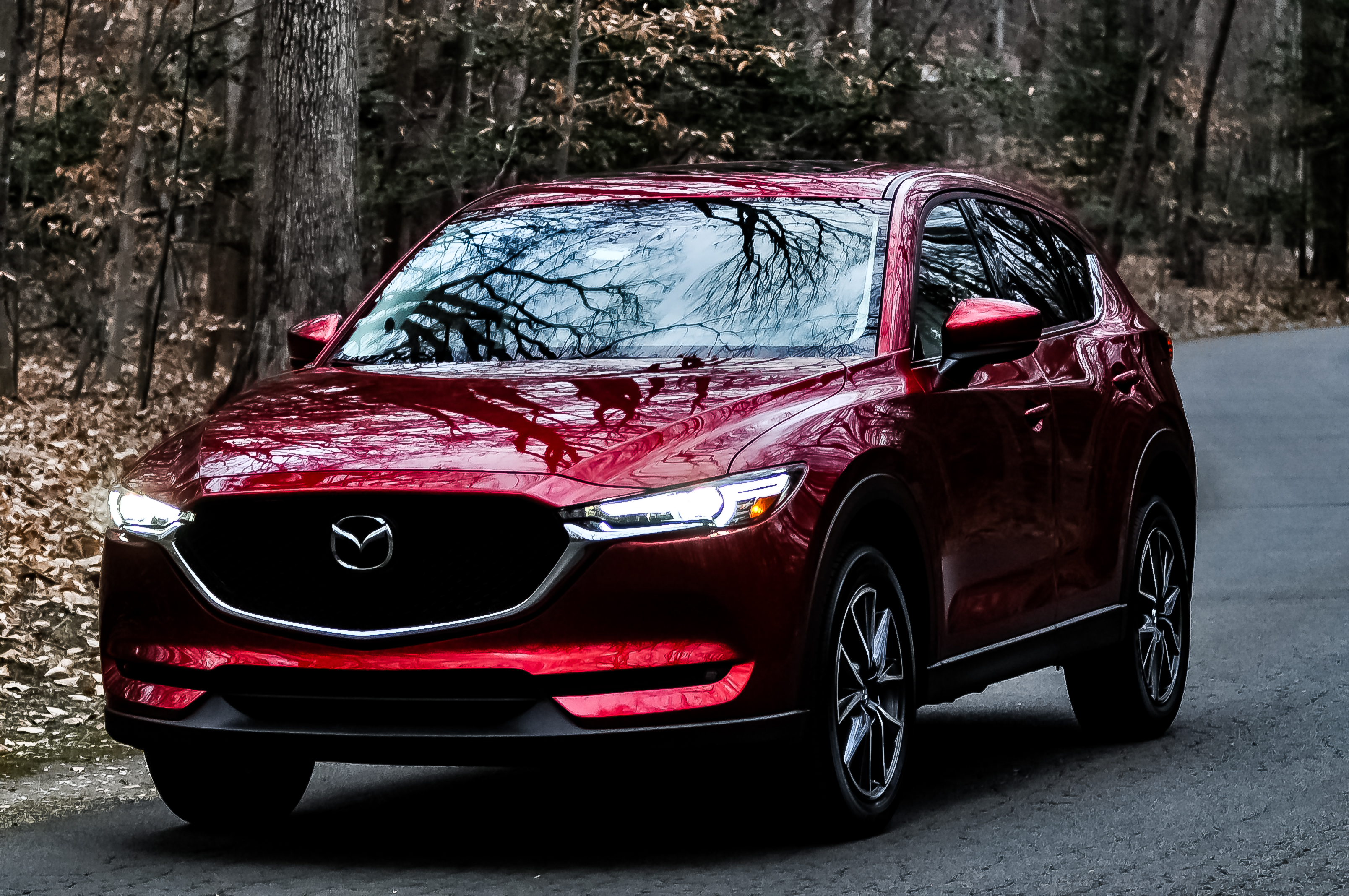 So, is it in fact "bigger and faster is better"?
Definitely not bigger and surely not faster than its predecessor. However, it's a lot more comfortable to drive. It's a midsized family crossover that's not meant for adrenaline junkies, but its design can fool you into thinking it's sporty which it apparently isn't. We'd still recommend it to daily drivers looking for a smooth, quiet and comfortable crossover turns a few heads.