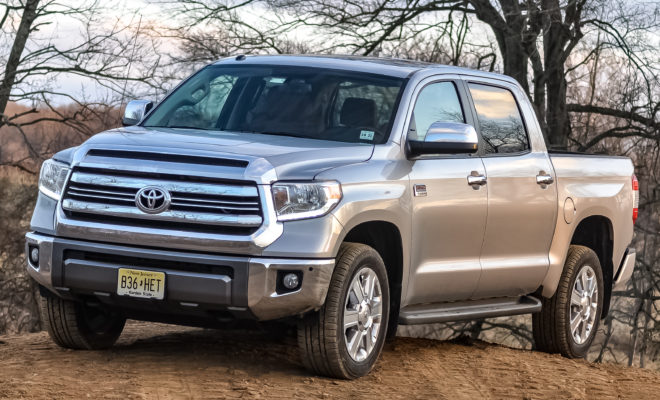 TEST DRIVES
The 2017 Toyota Tundra 1794 CrewMax – A Sexy 4×4 Workhorse
By
|
If the state of Texas were a car it would probably look, feel and drive like the 2017 Tundra 1794 CrewMax. Initially introduced in 2007, it is perhaps one of the oldest designs on the market. Though it works and that's why Toyota has stuck with it for so long apart from minor refreshes every few years. It continues to be proudly manufactured in San Antonio, Texas something Toyota dealers never fail to mention. The 1794 CrewMax is named after the foundation of the JLC Ranch, the site at which Toyota Motors' manufacturing plant was founded in Texas.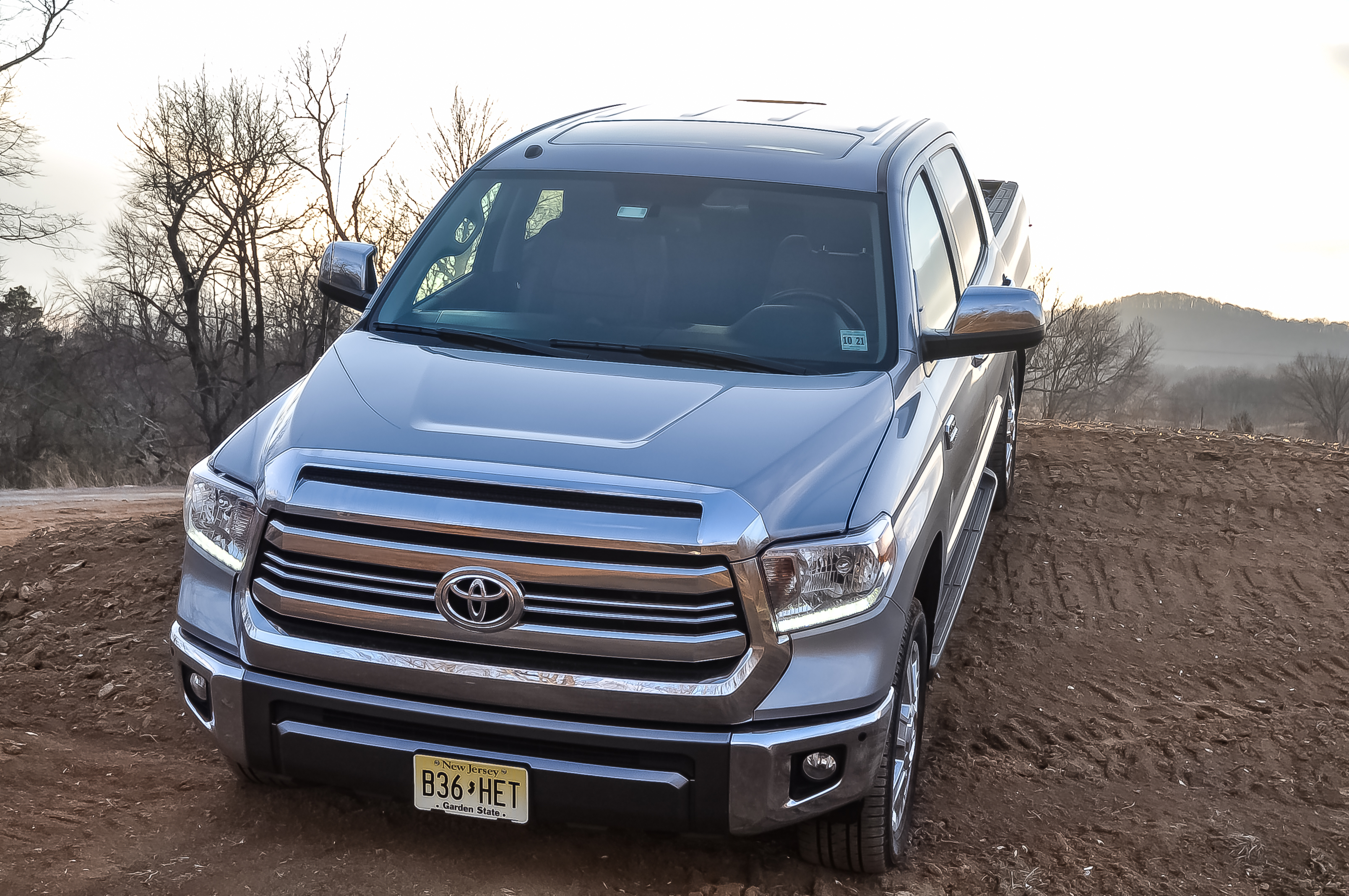 A quick rundown of the features
The 2017 Toyota Tundra 1794 CrewMax comes with a 5.5-foot bed; the vehicle is powered by a beastly 5.7-liter V-8 engine capable of producing 381 HP. The truck also comes equipped with an assortment of TRD Performance parts which are part of their off-road package.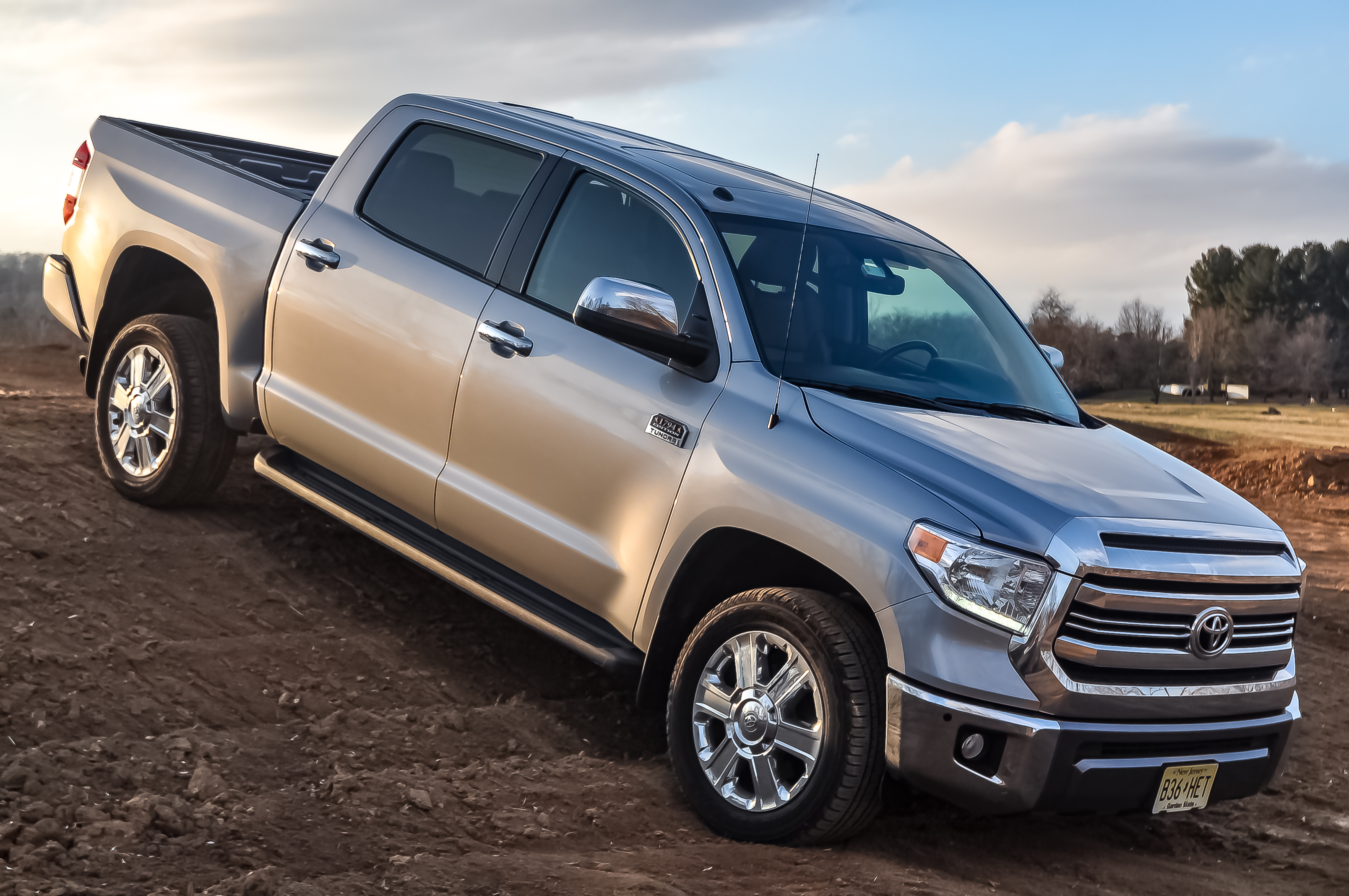 Interior design
Unlike its rugged and boorish façade, the interior boasts of sophisticated soft leather finishes. The shifter, dash, seats, door panels, etc. are all covered with cowhide. It kind of feels like stepping into an upscale office in Texas. The white contrasting stitching helps make it stand out as a feature on its own.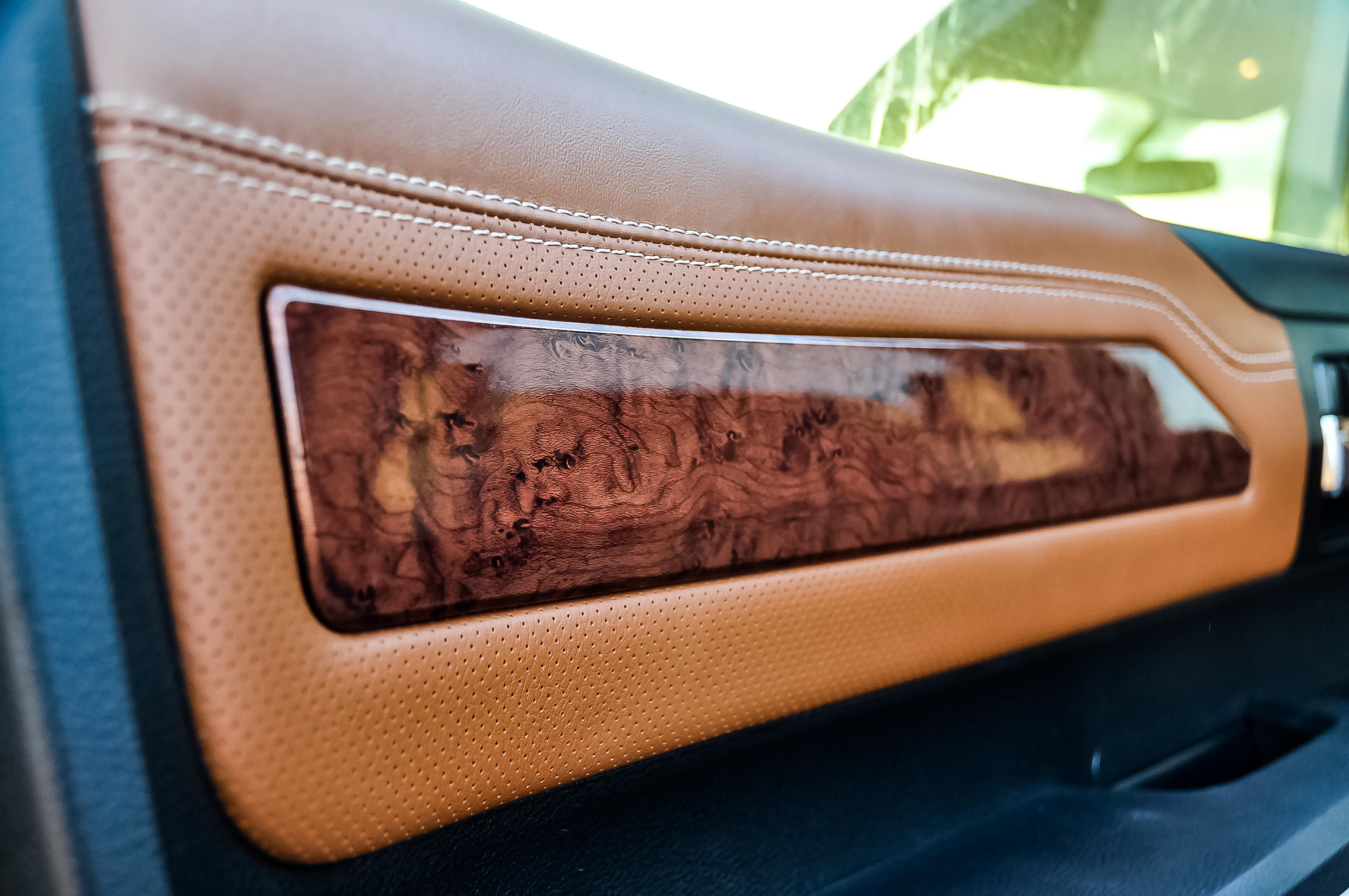 The leather finish is a stark contrast to the silver colored plastics. The plastic wood trim looks great but does not feel as premium. The door panels and a few other parts are pretty much the same as previous models which is a good thing for anyone who wants to use this as a truck and not a luxury weekend escape.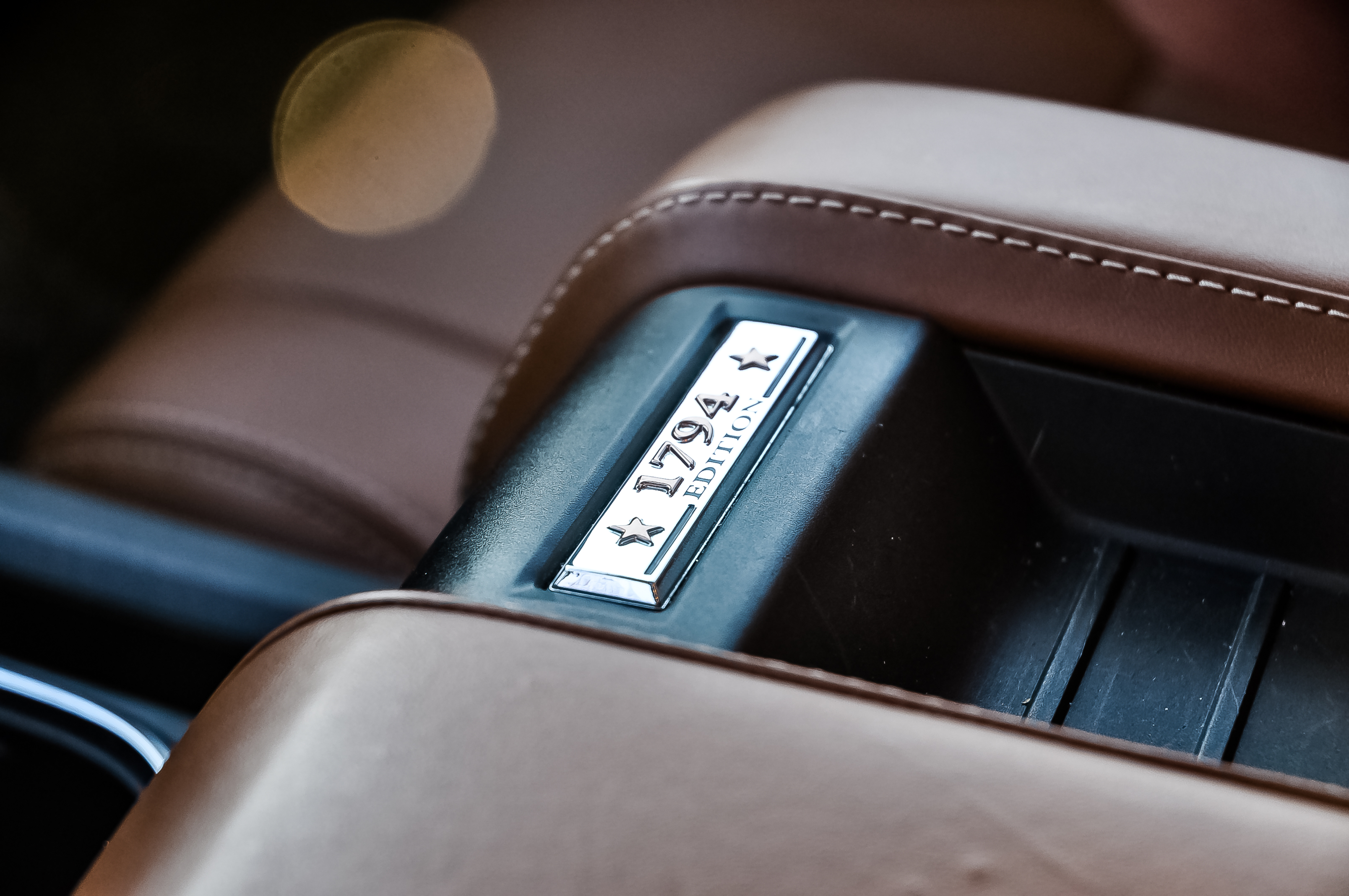 A joy to drive
The 2017 Toyota Tundra 1794 CrewMax is a pleasure to drive. Its quiet, smooth and swoops into bends like a pro. The only noise you hear is from the TRD off-road package when you take it through rough patches. If anything, a few minutes of driving the Tundra and you'll forget it's a huge truck. It handles like a hatch making it practical for city use.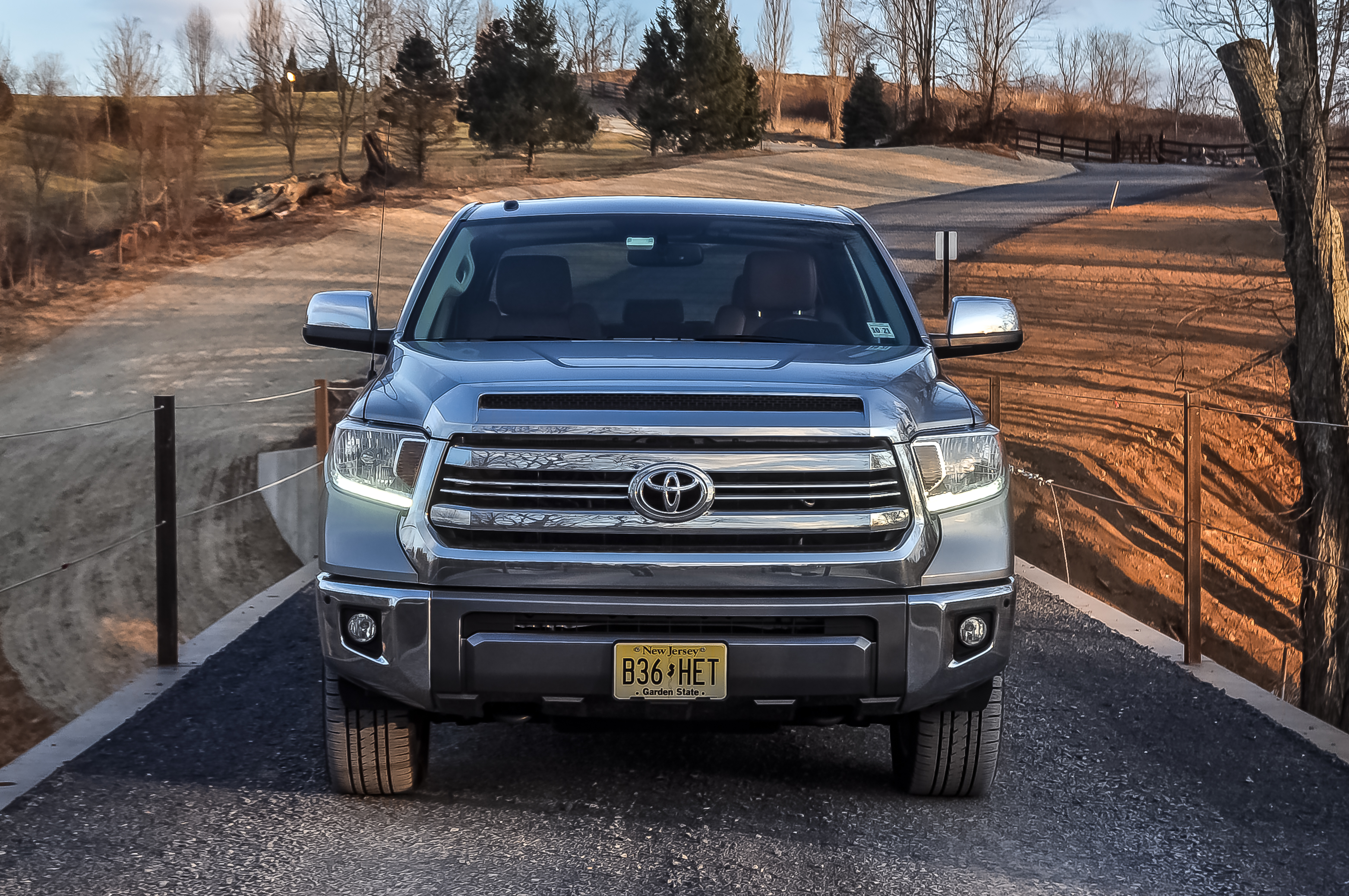 The standard rearview camera coupled with the bloodspot indicator and parking sensors further alleviate any trouble associated with maneuvering and parking. The only niggle if you can call it one is that the steering feels far too light. Plus, the gear ratios take a bit of practice, but other than that it is an excellent package.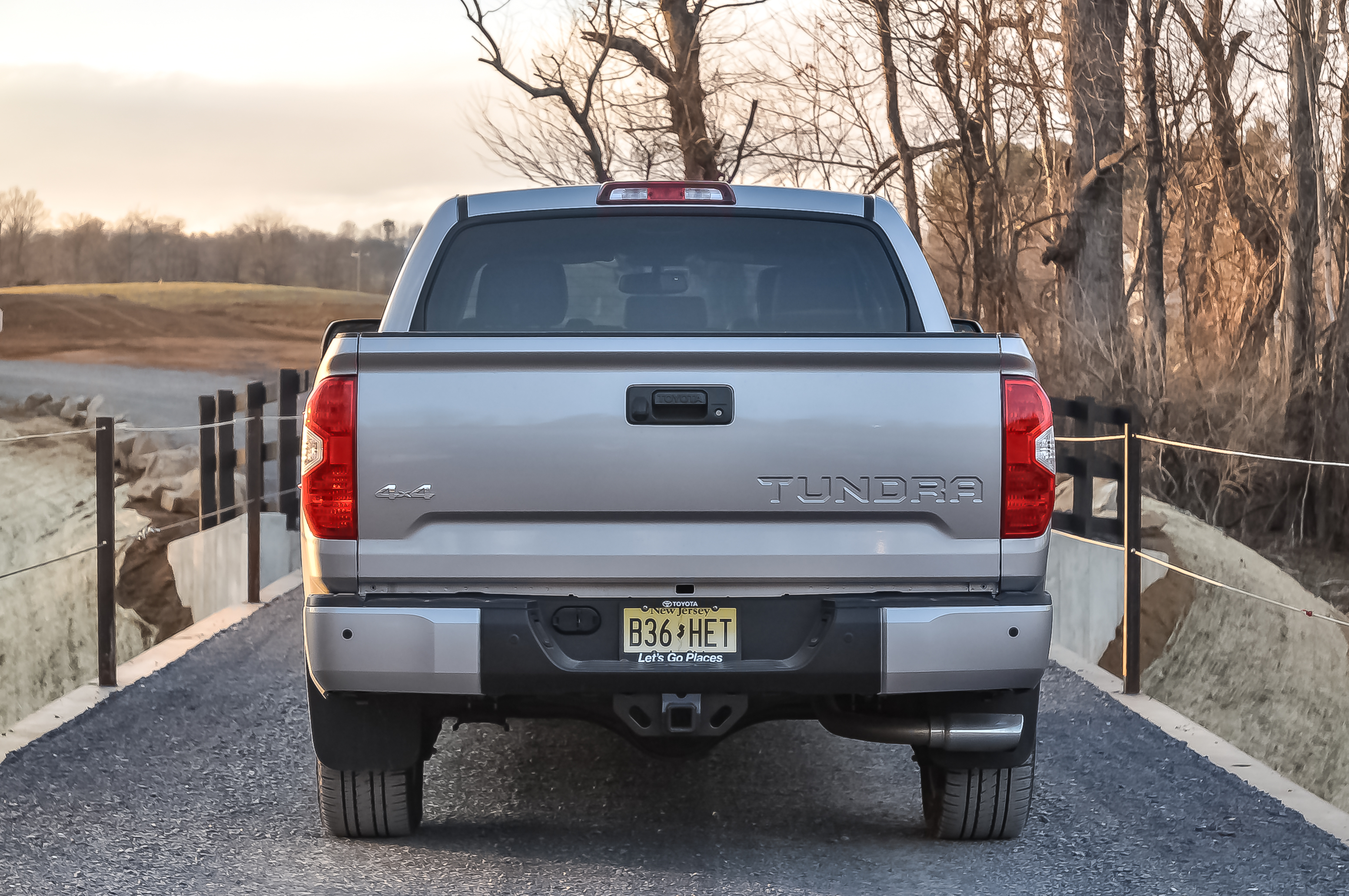 The V-8 as expected delivers an obscene amount of power which is more than adequately utilized by the six-speed automatic transmission. The accompanying drive train makes steep hills seem like straight roads. Even driving on gravel roads do not feel bumpy, rough or difficult. That's partly because the CrewMax has a bit over 10.4 inches clearance. The 8800 pounds towing capacity makes it ideally suited for medium-sized hauls.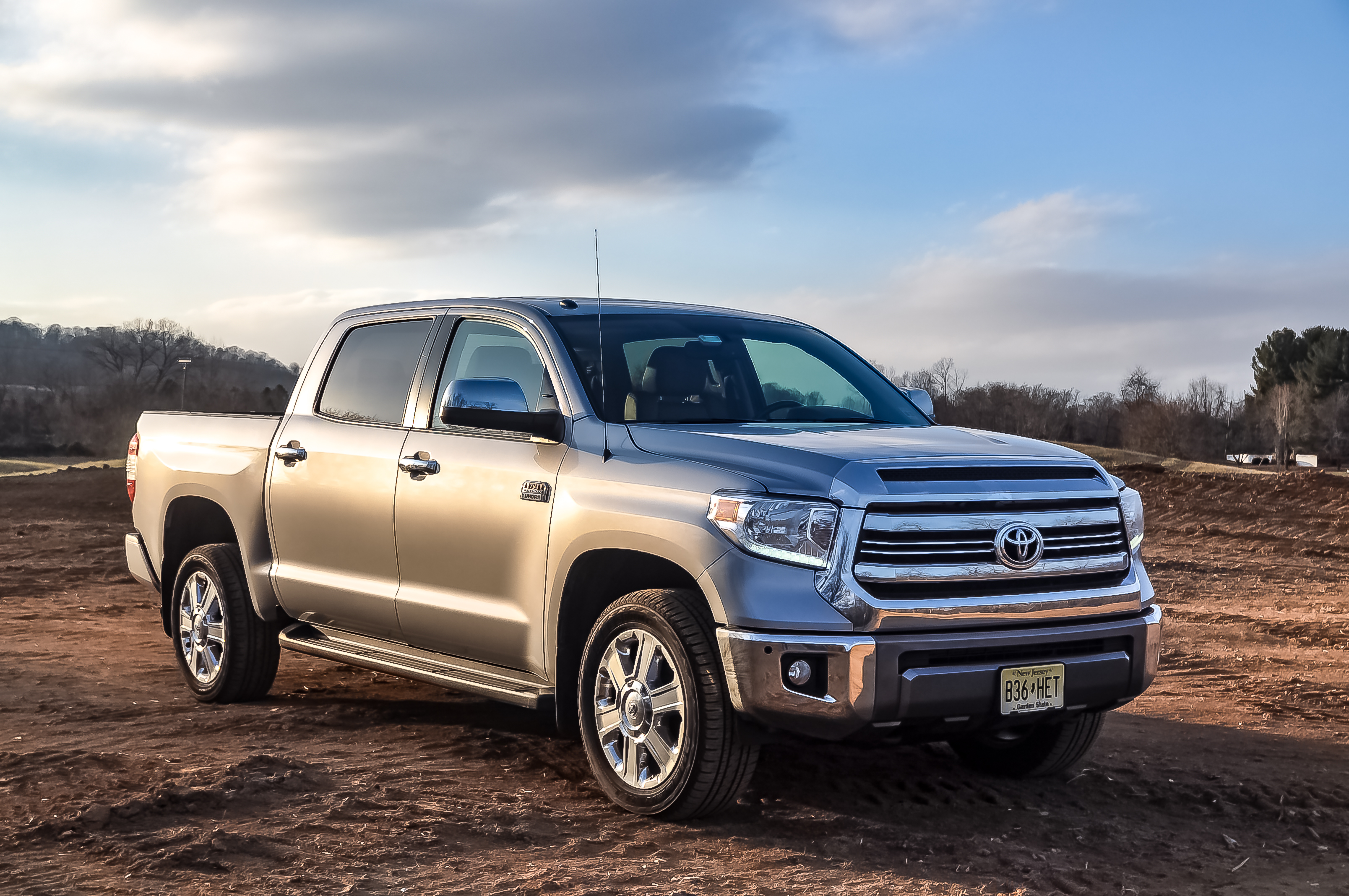 Final Word
Truck owners know that you can never go wrong with a Tundra. However, the biggest reasons to upgrade to the 2017 model for existing owners would be its better fuel economy, modern tech, the use of better materials, comfort, and durability.