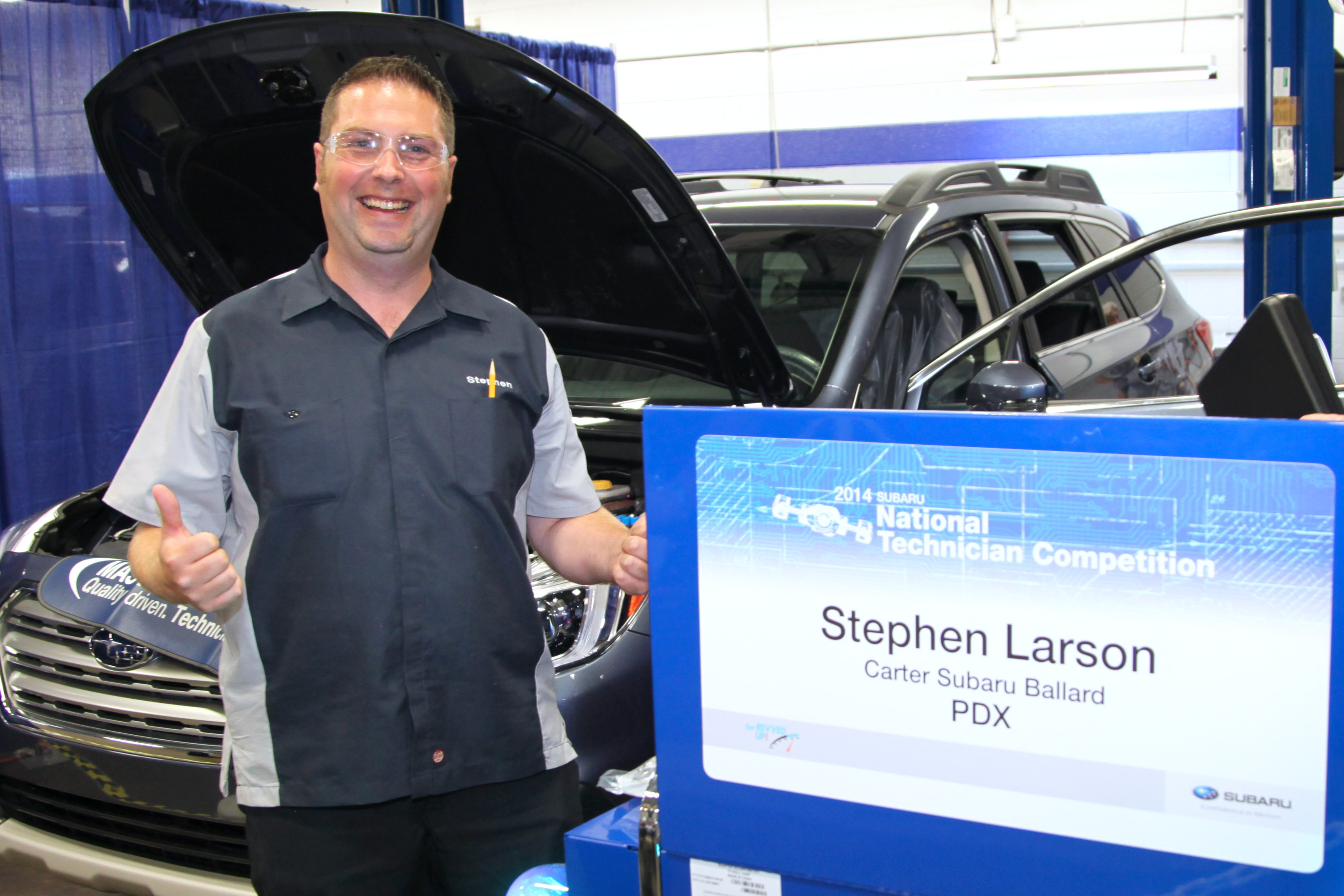 NOW TRENDING
Stephen Larson won National Competition in Japan
By
|
Stephen Larson of Carter Subaru Ballard in Seattle, Washington is this year's Subaru U.S. National Technician Competition Champion. Larson won the national competition, which tests the knowledge, skill and on-the-job excellence of Subaru technicians in a variety of diagnostic and hands-on challenges. This is the fifth year that Subaru of America, Inc. has presented the award.
Larson attended Ballard High School in Seattle and during high school worked part time at Arne's Auto service in old Ballard. Upon graduation, he completed an apprenticeship at Carter Motors and has been employed by Carter Motors for nearly 15 years. Larson said, "I have always been interested in the engineering and skill it takes to service and repair automobiles including the technical challenges involved and love working on Subarus. I'm very excited about next year's competition."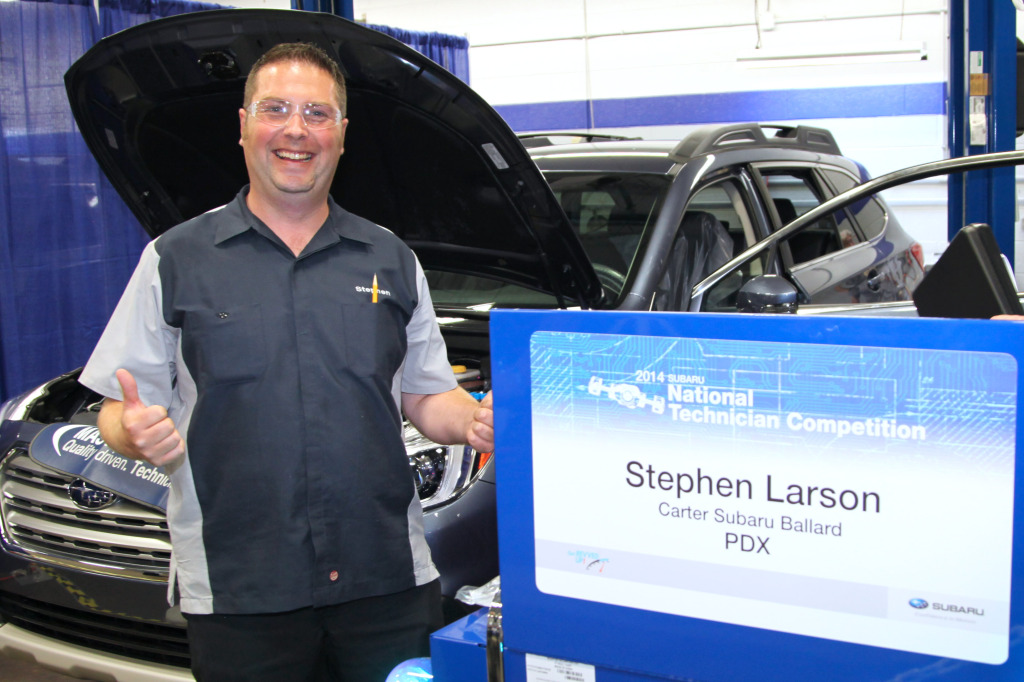 In addition to receiving a plaque and a check from Subaru of America, Inc., Larson received a recognition gift from Fuji Heavy Industries (parent company of Subaru of America, Inc.).
In second place was Joseph Rahr of Don Miller Subaru West, Madison, WI and third was Greg Sampley of Maple Hill Subaru, Kalamazoo, MI. The runner-up Group (in no particular order):
Robert Black – Van Bortel Subaru, Victor, NY
Russell Geisler – Day Apollo Subaru, Moon Township, PA
Will Wright – Pence Subaru, Midlothian, VA
John M. Hollingsworth, Jr. – Subaru of Kennesaw, Kennesaw, GA
Hugo Lorenzo – Subaru of Hilton Head
Dan Overfield – Yark Subaru, Toledo, OH
Brian Freeman – Bob Moore Subaru, Oklahoma City, OK
John Maletich – Subaru of Loveland, Loveland, CO
Jeremy DeGroodt – Capitol Subaru, San Jose, CA
Robert Frantz – Peoria Subaru, Peoria, AZ
Mr. Larson is a shop foreman who has been a Subaru technician for 14 years and holds the title of Subaru Specialist. In his free time, Stephen enjoys billiards, fishing, motorcycles and snowboarding. Mr. Larson will now go on to represent the United States in the Subaru International Technician Competition to be held during the fall of 2015 in Takao, Japan.
Thomas J. Doll, president, Subaru of America said: "As a company that takes great pride in delivering excellent customer service, it is vital that we train our technicians to the very best standards. Stephen was a worthy winner of a very competitive event and we wish him good luck in the international final in Japan."