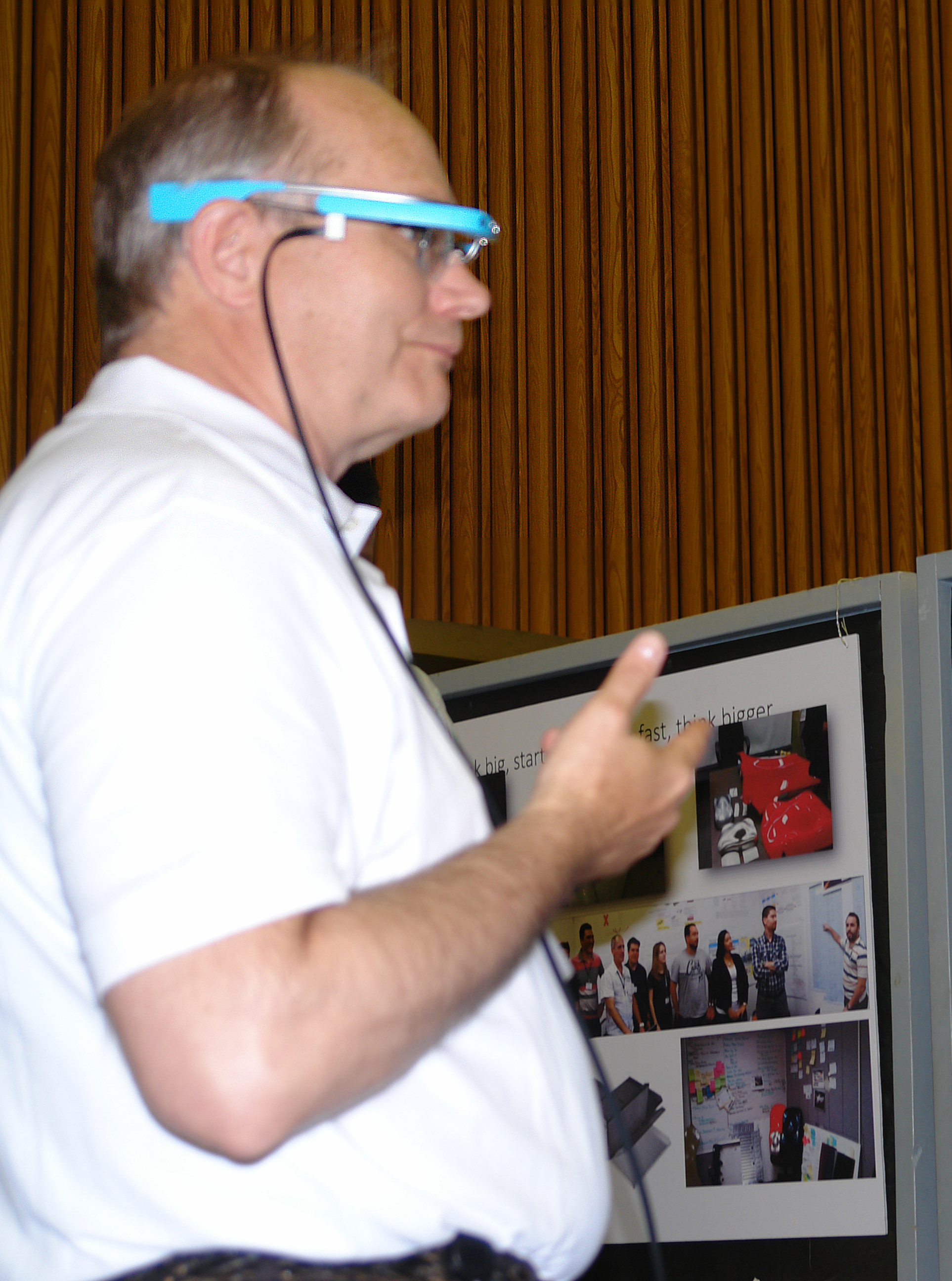 NOW TRENDING
GM Innovation Challenge Launched at Four Major Colleges
By
|
General Motors' manufacturing team is looking to college students to develop practical applications for the latest crazes of the techno-elite like 3D-printed gnomes and glasses that will go beyond providing the wearer directions to the nearest coffee shop.
The GM Innovation Challenge will engage students at four major universities in a fast-paced competition to find new uses for additive manufacturing – 3D printing – and augmented reality – devices similar to Google Glass.
Pennsylvania State University, Georgia Institute of Technology, the Massachusetts Institute of Technology and the University of Michigan in Ann Arbor are participating in the GM Innovation Challenge, recruiting student teams to develop concepts for products and processes that can be deployed on a factory floor.
"This challenge is one of multiple things GM is doing around the world to change the perception that manufacturing employs old-world techniques to build vehicles," said Kurt Wiese, vice president of Global Manufacturing Engineering. "In fact, many new and emerging technologies that are often viewed as fads have practical applications in a factory."
The GM Innovation Challenge formally kicks off the week of Oct. 6 with teams at each of the four schools selecting a topic, brainstorming ideas and developing concepts that will be presented to a team of GM judges the week of Nov. 3. The winning team from each school will travel to Detroit for the finals on Nov. 17-18.
Each winning team at the school level will get $500 per team member. The overall winner will get $1,000 per team member and internships at GM during the summer of 2015.
"Wearable devices, augmented reality and 3D printing are perfect examples of the impact a rapid advance in technologies can have in providing solutions not conceived of just a few years, or even a few months ago," said Anthony A. Atchley, senior associate dean at Penn State University's College of Engineering
For Jeffrey Motala, manager of vehicle systems integration at GM, the challenge will test the students' abilities to develop something that can be reasonably implemented, but still push the boundaries of creativity.
"GM employees around the world already look at unconventional tools, technologies and processes and how they can be applied in our factories," Motala said, mentioning the use of Google Glass to train paint shop employees at GM's Orion Assembly plant. "By challenging college students to do the same, we hope to demonstrate the possibilities that await them if they choose a career in manufacturing."
The deadline for students at the four schools to register for the competition is 10 p.m. Sept. 30. The registration link is: http://goo.gl/oAwa86