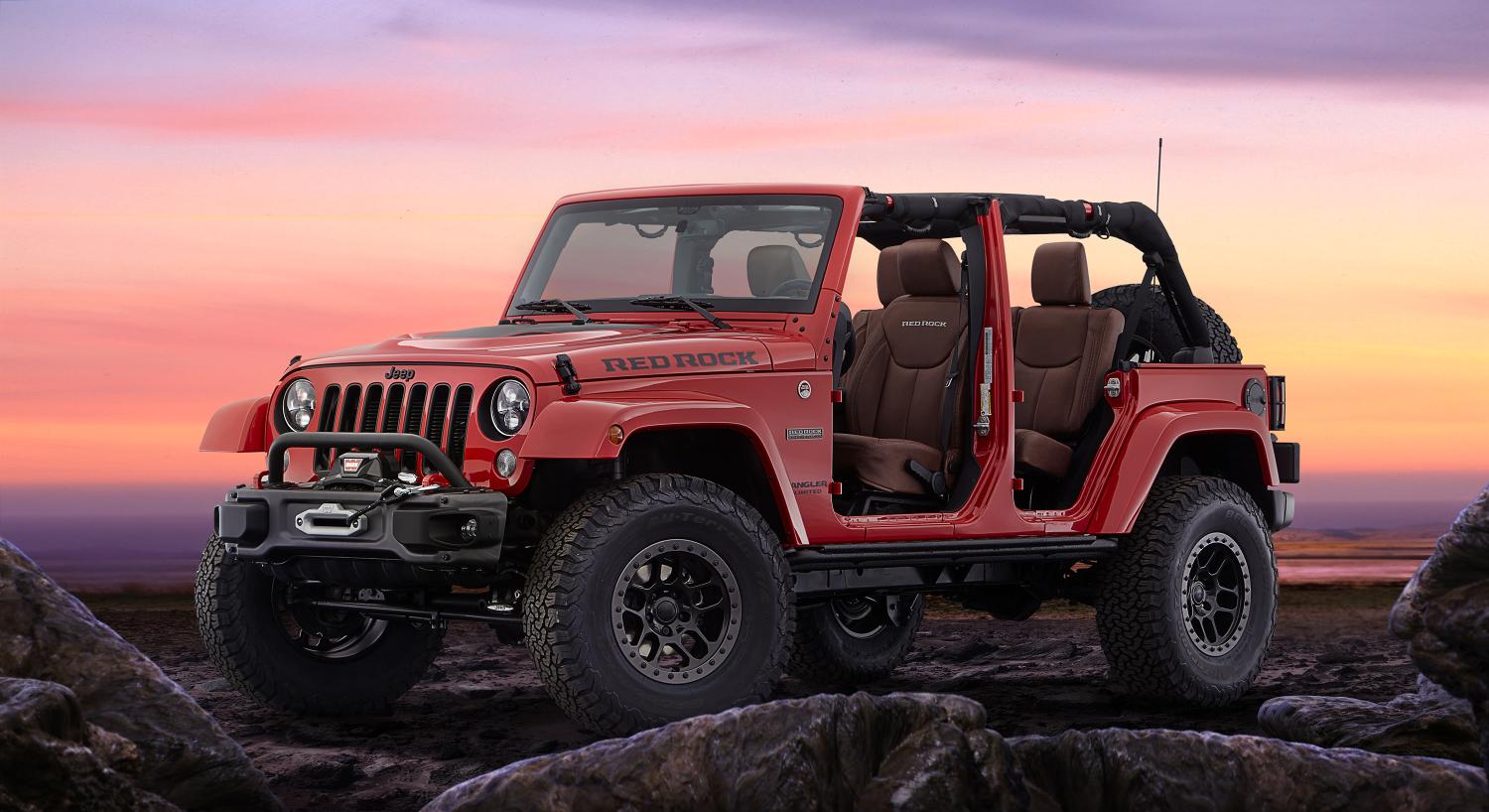 EVENTS
Jeep Wrangler Red Rock Concept
By
|
Jeep® and Mopar have teamed up to create the Wrangler Red Rock Concept vehicle that will be showcased at this year's Specialty Equipment Market Association (SEMA) trade show in Las Vegas. The Jeep Wrangler Red Rock Concept pays tribute to the Red Rock 4-Wheelers off-road club that hosts the annual Easter Jeep Safari in Moab, Utah. For 2016, the Red Rock 4-Wheelers celebrate the 50th annual Easter Jeep Safari, which started in 1967 with an off-road drive along the "Behind the Rocks Trail."
In celebration of the upcoming 50th annual Easter Jeep Safari, the Jeep brand will produce 50 serialized Jeep Wrangler Red Rock special-edition models in 2016, influenced by the Wrangler Red Rock Concept that makes its debut at the SEMA show.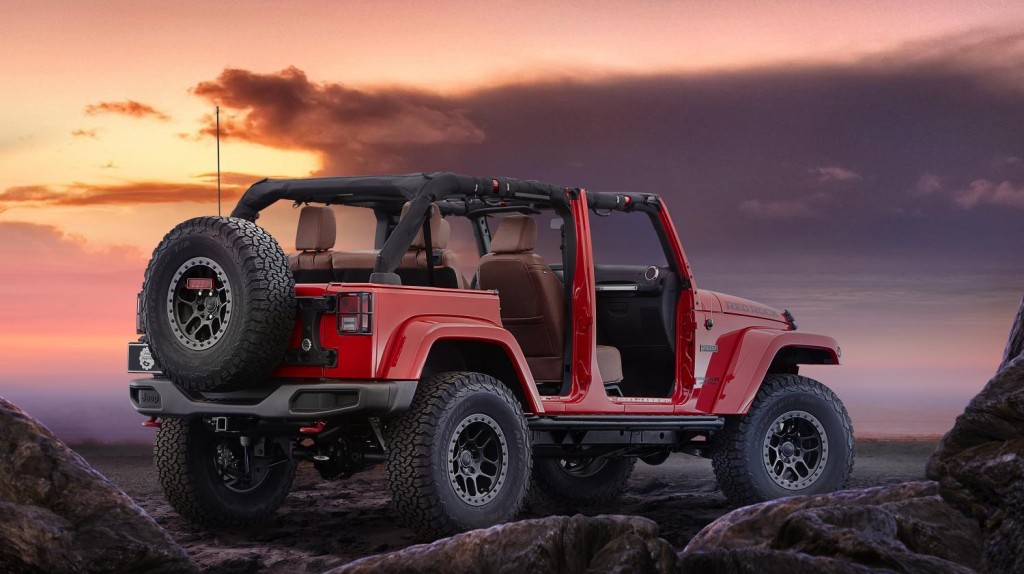 "The annual Easter Jeep Safari remains one of the most significant events on any Jeep enthusiast's calendar," said Mike Manley, Head of Jeep Brand – FCA Global. "We're extremely grateful to the Red Rock 4-Wheelers for continuing this iconic Jeep event, and we present our Wrangler Red Rock Concept as a tribute to them and the enthusiasts who attend the annual Jeep Safari and support our brand."
The Jeep Wrangler Red Rock Concept is another example of the potential of customizing a production Jeep Wrangler with aftermarket Performance Parts from Mopar.
"The Jeep Wrangler is the most accessorized vehicle in our portfolio, with almost 100 percent of customers buying at least one accessory or performance part," said Pietro Gorlier, Head of Parts and Service (Mopar), FCA – Global. "Mopar continues to support serious off-roaders by offering a full-line of high-end, hard-core quality aftermarket Jeep Performance Parts to personalize their rides and tackle extreme trails."
When the Jeep Wrangler Red Rock special-edition model is produced next year, it will feature some of the content shown on the Red Rock Concept. Select items showcased on the Concept will be available as aftermarket parts from Mopar.