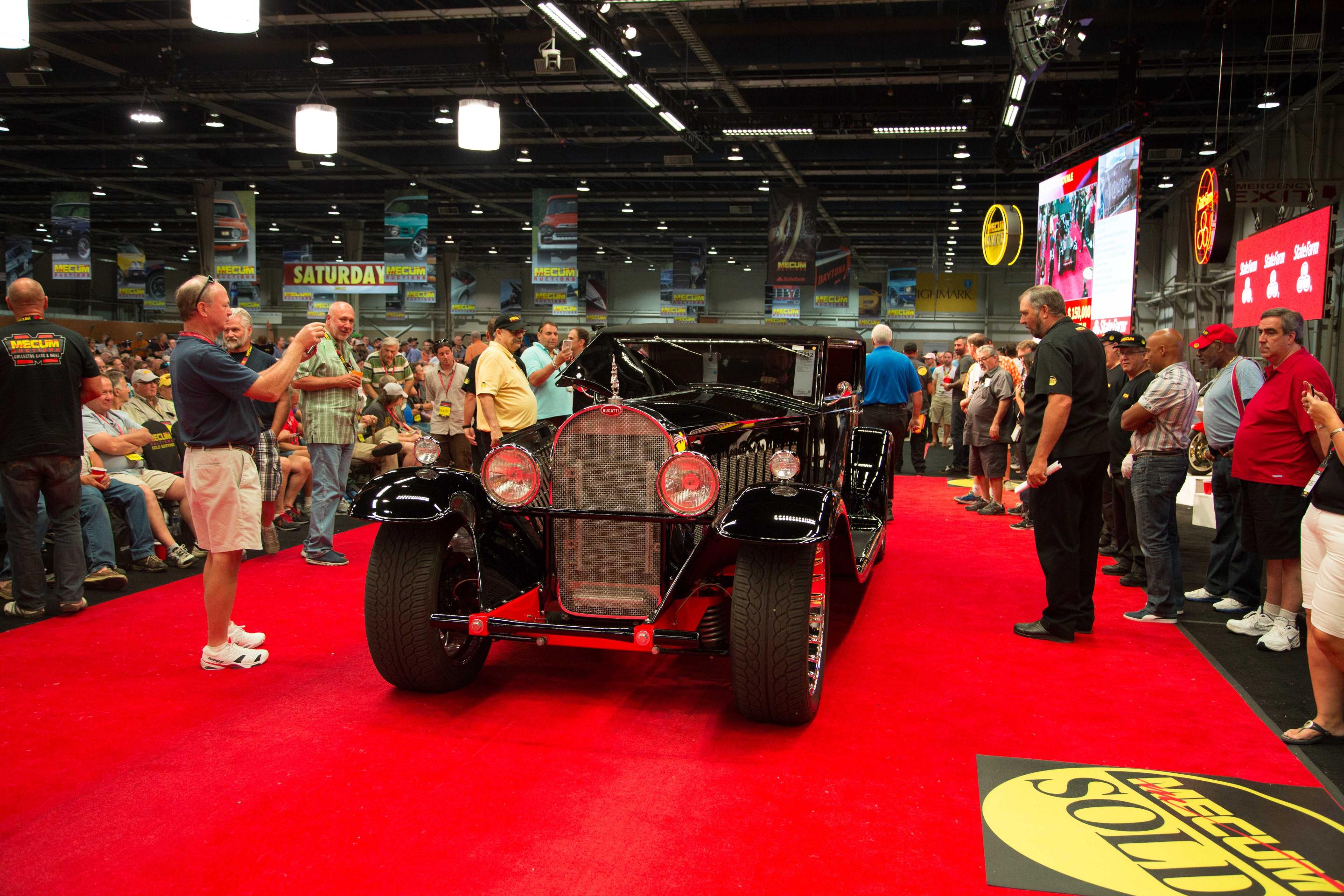 EVENTS
Nobody sells more than Mecum. Nobody.
By
|
Mecum Auctions' second-annual auction in Harrisburg, Penn., held July 30-Aug. 2 saw an unprecedented amount of collector cars, motorcycles, tractors and more cross the auction block with total sales reaching $20,566,598 and an overall sell-through rate of 67 percent. In just four days, a total of 1,016 vehicles, 135 motorcycles, 107 tractors and 405 Road Art items were offered for sale to a sea of ardent bidders as 20 hours of auction.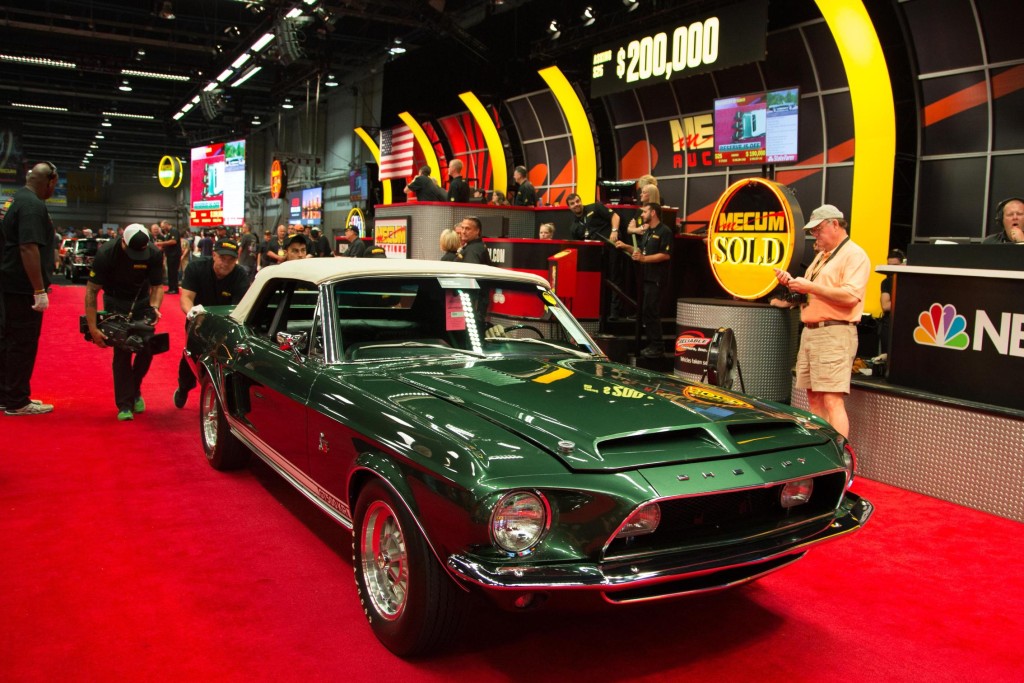 "The excitement over collector cars and the Mecum auction action in the Northeast is readily apparent," comments Mecum Auctions' Founder and President Dana Mecum. "It was great to see that the crowds and bidder enthusiasm at this year's Harrisburg auction easily rivaled that of our inaugural event in 2014."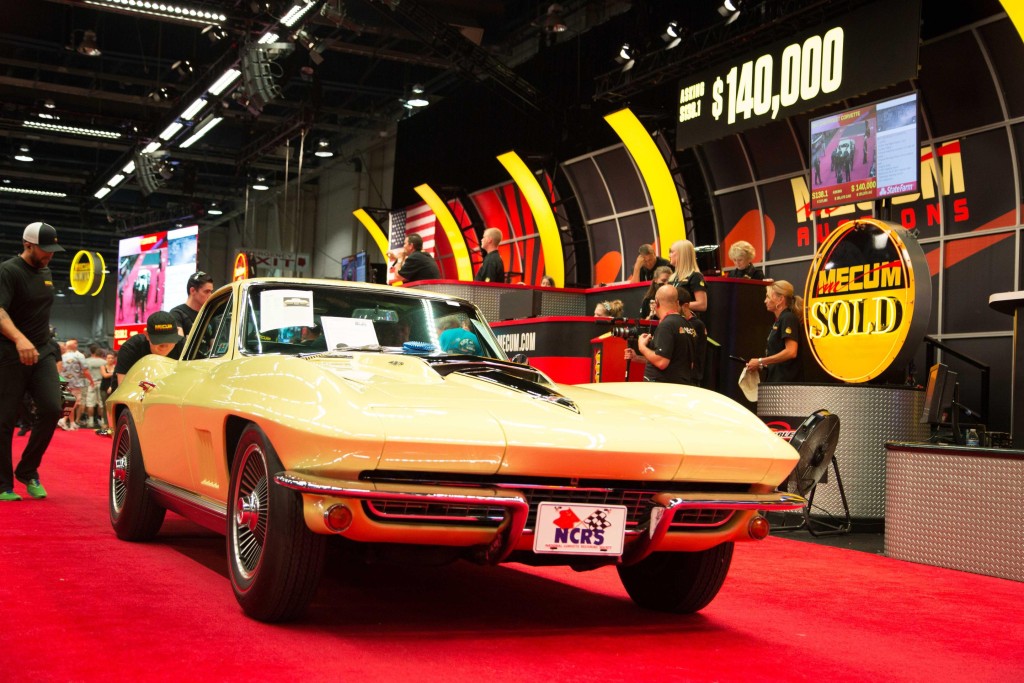 Top sales included a 1968 Shelby GT500KR convertible (Lot S25) that gaveled for $190,000. As one of only 518 produced and featuring the powerful R-Code Ram Air 428/335hp Cobra Jet V8, it is one of the most sought-after Shelby Mustangs in existence. Hammering at $147,500 was a stunning reproduction of a 1931 Bugatti Royale (Lot F212) with carbon-fiber body and fenders and a German canvas top. Two Corvettes followed with a '67 coupe (Lot S138.1) demanding a high bid of $138,000 and a '57 convertible (Lot S186) bringing $132,000.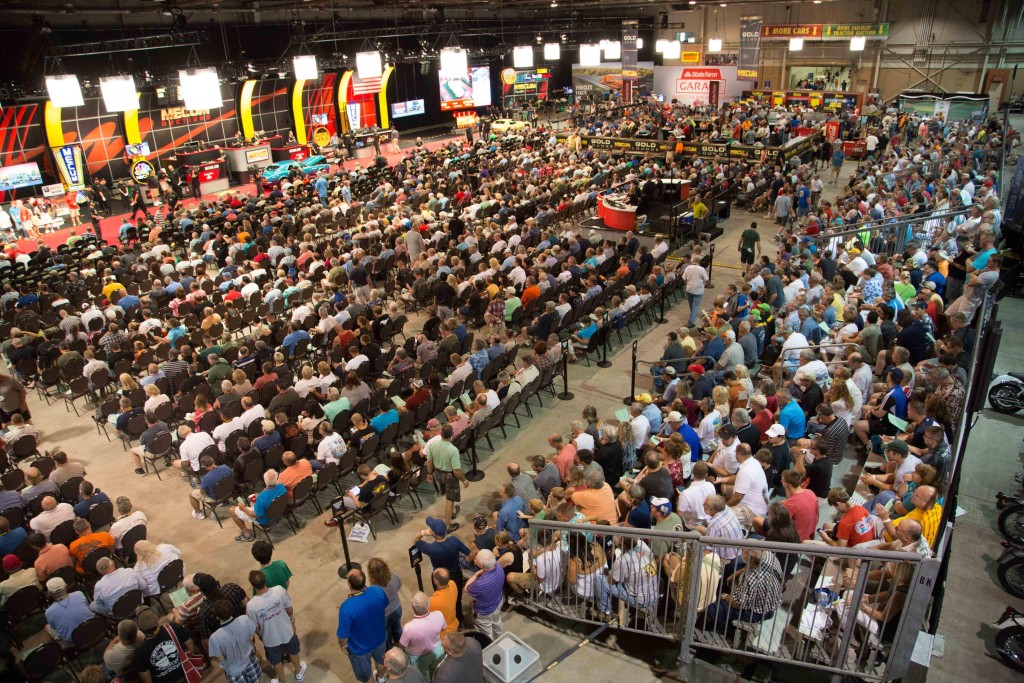 The complete top 10 sales at the Mecum Harrisburg auction include (all individual sales reflect hammer prices):
1968 Shelby GT500KR Convertible (Lot S25) at $190,000
1931 Bugatti Royale Replica (Lot F212) at $147,500
1967 Chevrolet Corvette Coupe (Lot S138.1) at $138,000
1957 Chevrolet Corvette Convertible (Lot S186) at $132,000
1957 Ford Thunderbird (Lot S174) at $127,500
1968 Shelby GT500KR Fastback (Lot S26) at $120,000
1941 Packard 110 Station Wagon (Lot S173) at $120,000
1964 Chevrolet Corvette Convertible (Lot S250) at $115,000
2015 Ford Mustang Stage 2 (Lot F172) at $102,500
1970 Shelby GT500 Fastback (Lot S121) at $94,000
For access to complete auction results and other member benefits, sign up for the free InfoNet service offered at Mecum.com. Additional auction coverage from Mecum's Harrisburg auction will be broadcast on NBC Sports Network this Thursday, Aug. 6 from 8 to 10 p.m. (ET) immediately preceding the premiere of "Mecum Dealmakers: Houston."
Mecum's next classic and collector car auction will be the annual Daytime Auction in Monterey, Calif., Aug. 13-15 with 600 vehicles. This year's auction will showcase one of the best all-around dockets in Mecum Monterey history. For more details on an upcoming auction, to consign a vehicle or to register as a bidder, visit www.mecum.com or call (262) 275-5050.