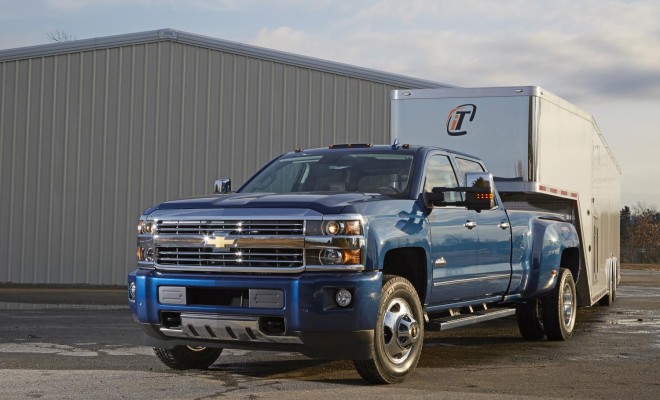 TECH
Chevy Helps You To See More & Better
By
|
Chevrolet announced today that a new trailering camera system will be available for 2014-2016 model year Silverados.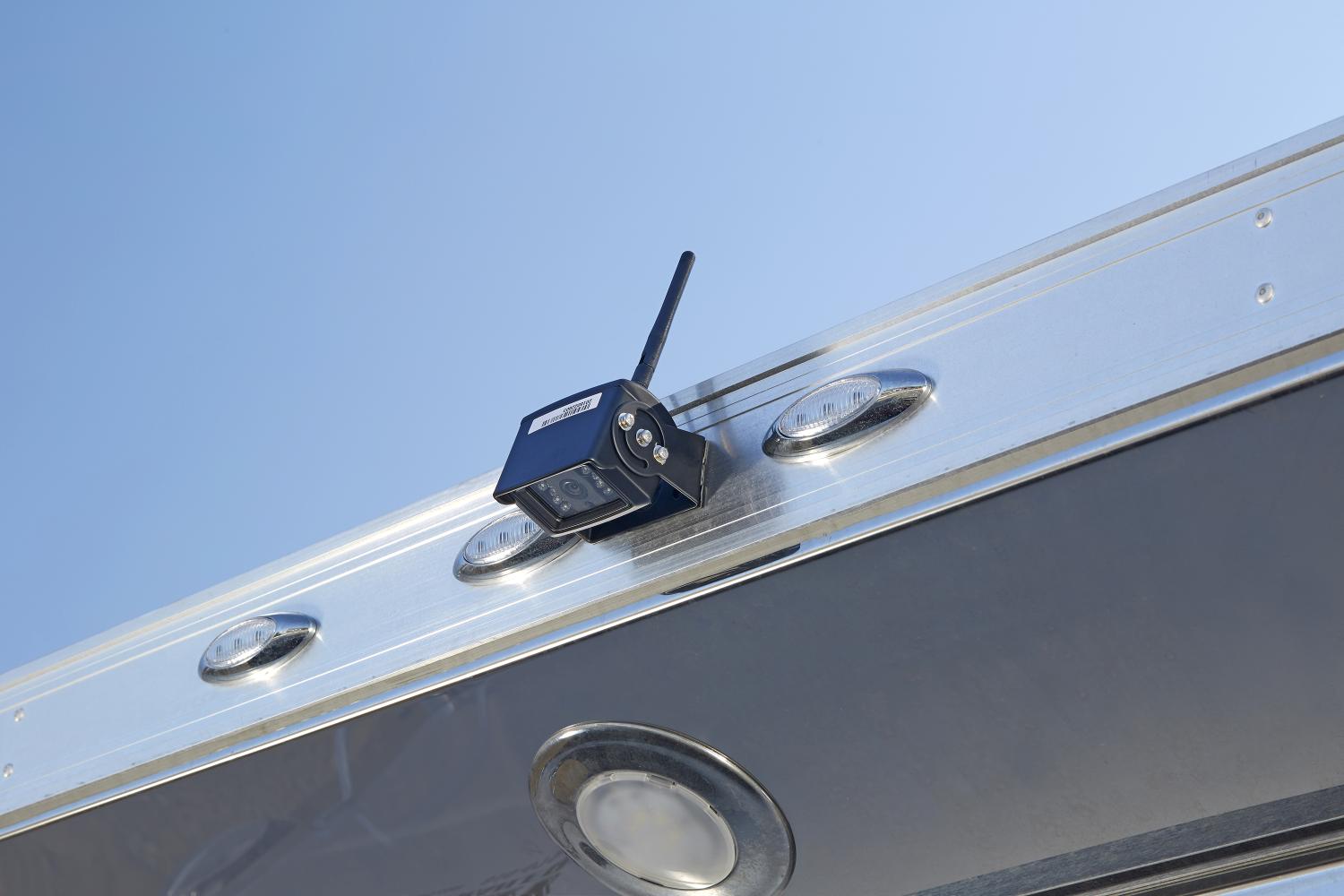 It joins a new factory-installed, fifth-wheel prep package, compatible with either gooseneck or fifth-wheel hitches available from Chevrolet Accessories.
"These are great examples of our commitment to provide truck customers with the most confident towing experience in the industry," said Jeff Luke, Chevrolet truck executive chief engineer. "The fifth-wheel prep package has been designed by our structural engineers, to make the most of Silverado's fully-boxed, high-strength steel frame. The trailering camera system was designed in partnership with our Chevrolet MyLink team to seamlessly integrate views from trailering cameras into the existing radio display."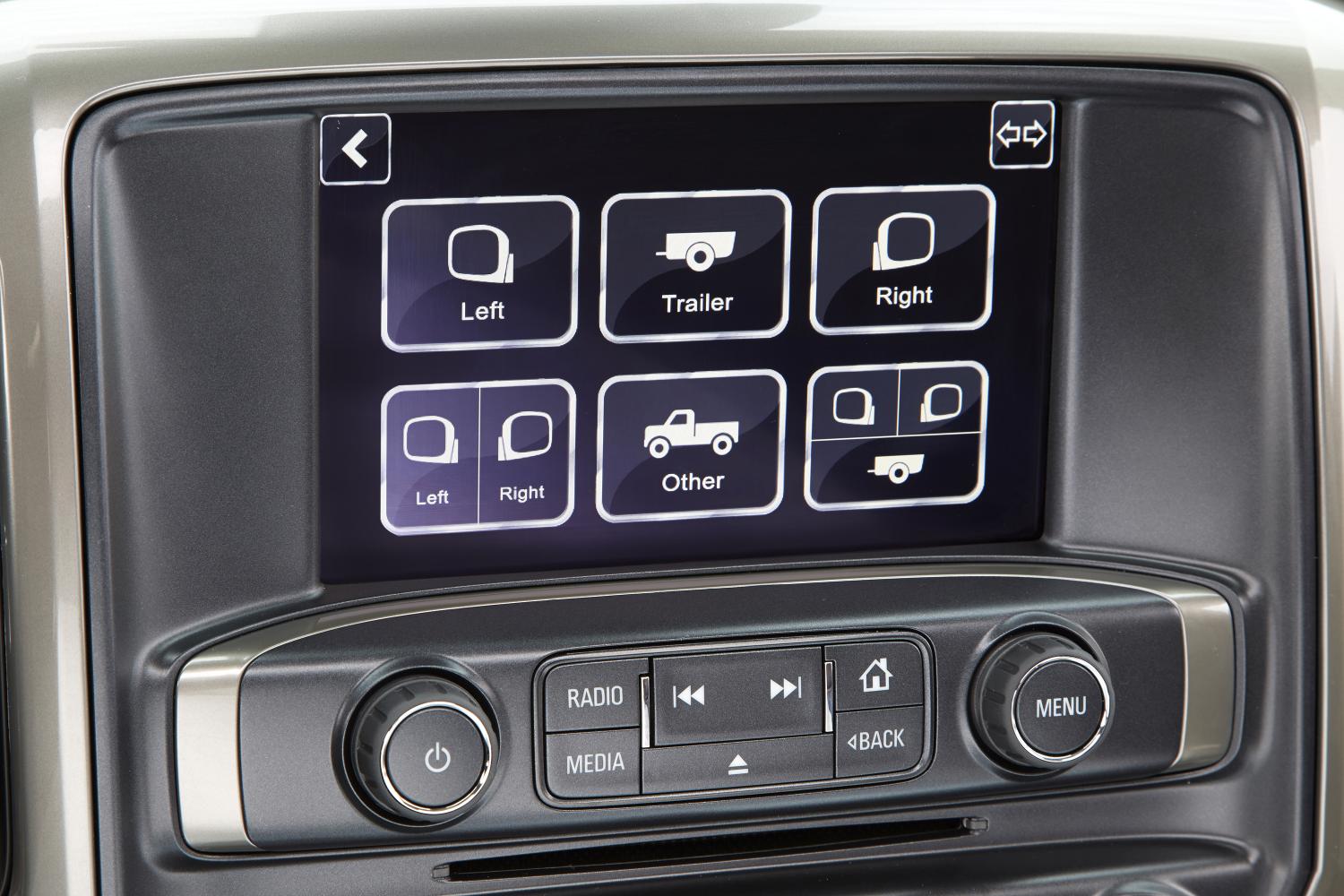 As with all offerings from Chevrolet Accessories, these packages are warranted and integrated to work with the customer's vehicle and are available through Chevrolet dealers.
Chevrolet partnered with Echomaster to develop the blind-spot-assist towing package system, which includes three cameras: two side view cameras, and one for mounting on the rear of the customer's trailer. It is compatible with all 2014-2016 model year Silverado HD trucks, and Silverado 1500 trucks with the available trailer-towing mirrors.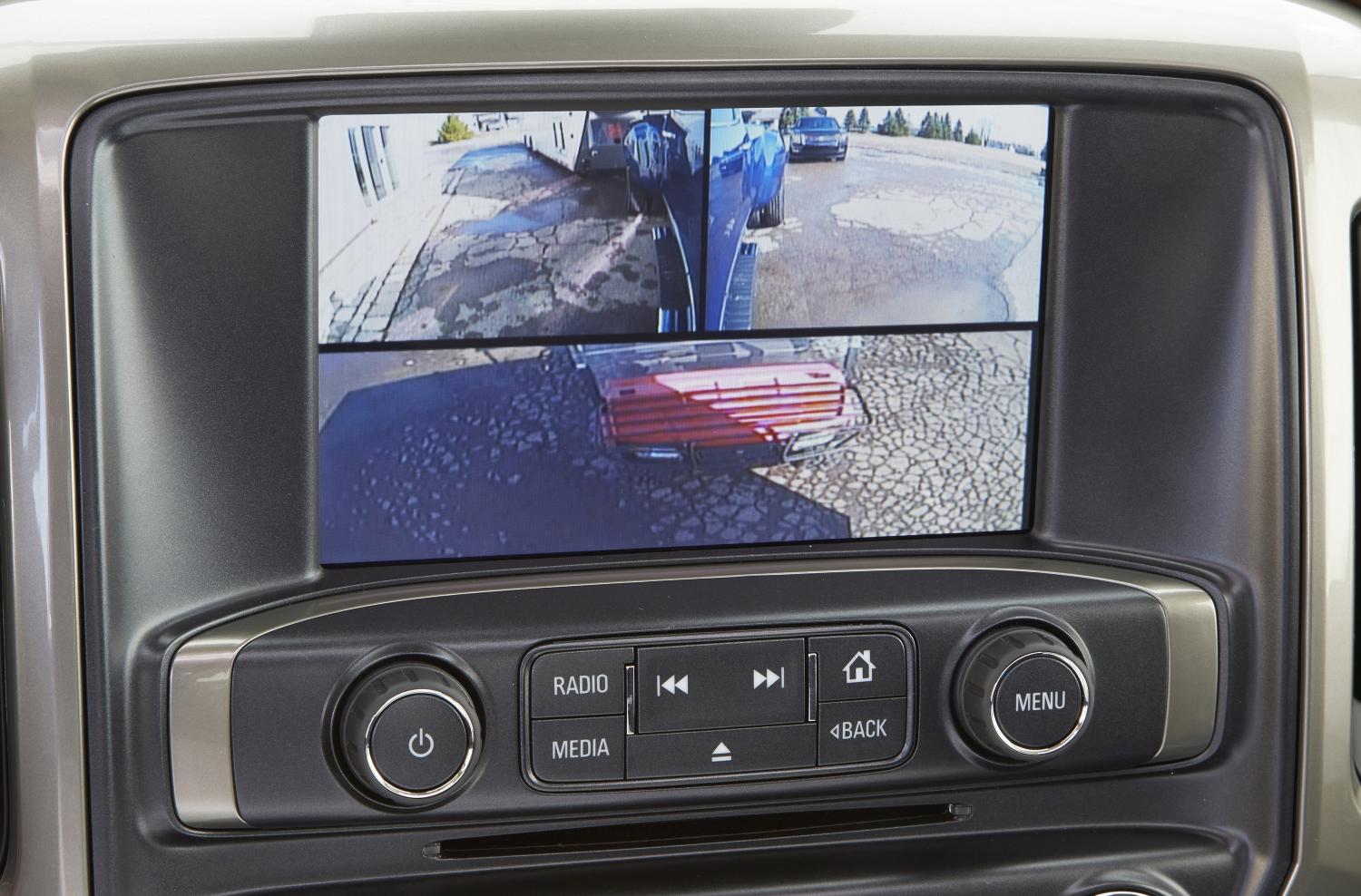 The two side cameras are seamlessly integrated into the housing for the side-view mirrors, for improved vision along the sides of the truck and trailer. When the driver activates the turn signal, the system automatically displays the correlating side view in the center screen.
The rear camera is designed to be mounted to the top, rearmost edge of the trailer, providing a view of what's behind the trailer when reversing. This camera is hardwired to the trailer lights for electrical power, and wirelessly transmits images to the display using a closed wireless network. It also features infrared lighting, enabling enhanced images in low-light settings.
The Silverado's rear backup camera is activated when reverse is selected. Pressing and holding the radio Home button for five seconds brings up the camera menu screen to select the trailer camera image.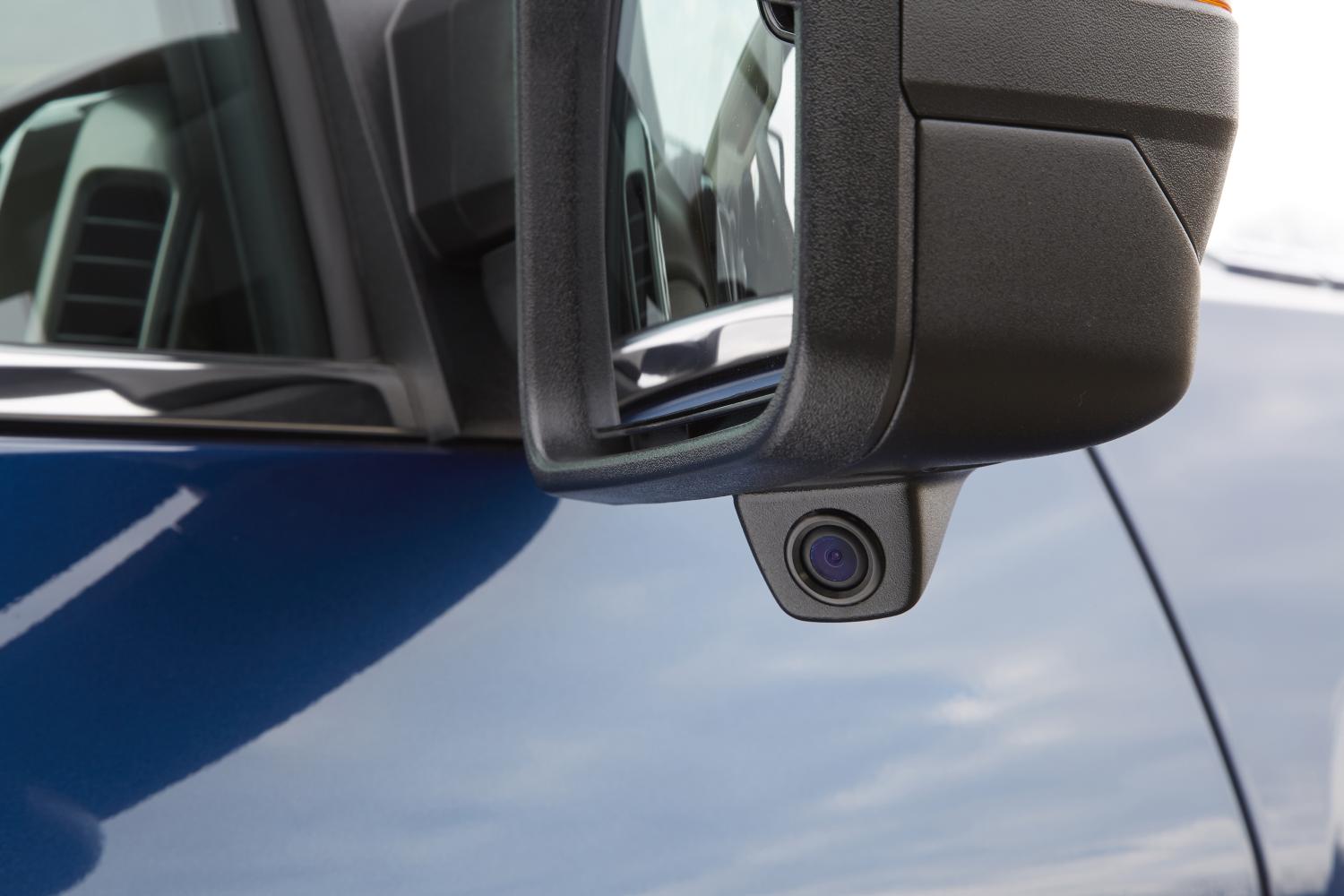 The system also supports the use of an optional fourth camera. This can include an additional camera installed inside the trailer, transmitting video to monitor horses, cattle, other livestock, or content during transport. Later this summer, Chevrolet will introduce a camera integrated into the center brake light, to show the contents of the bed or to assist with connecting a fifth-wheel or gooseneck trailer.
Any of the four camera views can be activated at any time on the radio screen to bring up the camera menu screen.
The trailering camera system will be available for purchase through Chevrolet dealers in April, and is warranted by Echomaster (a division of AAMP Global). Prices start at $999 (not including tax, labor and installation). More information will be available at www.chevrolet.com/accessories.