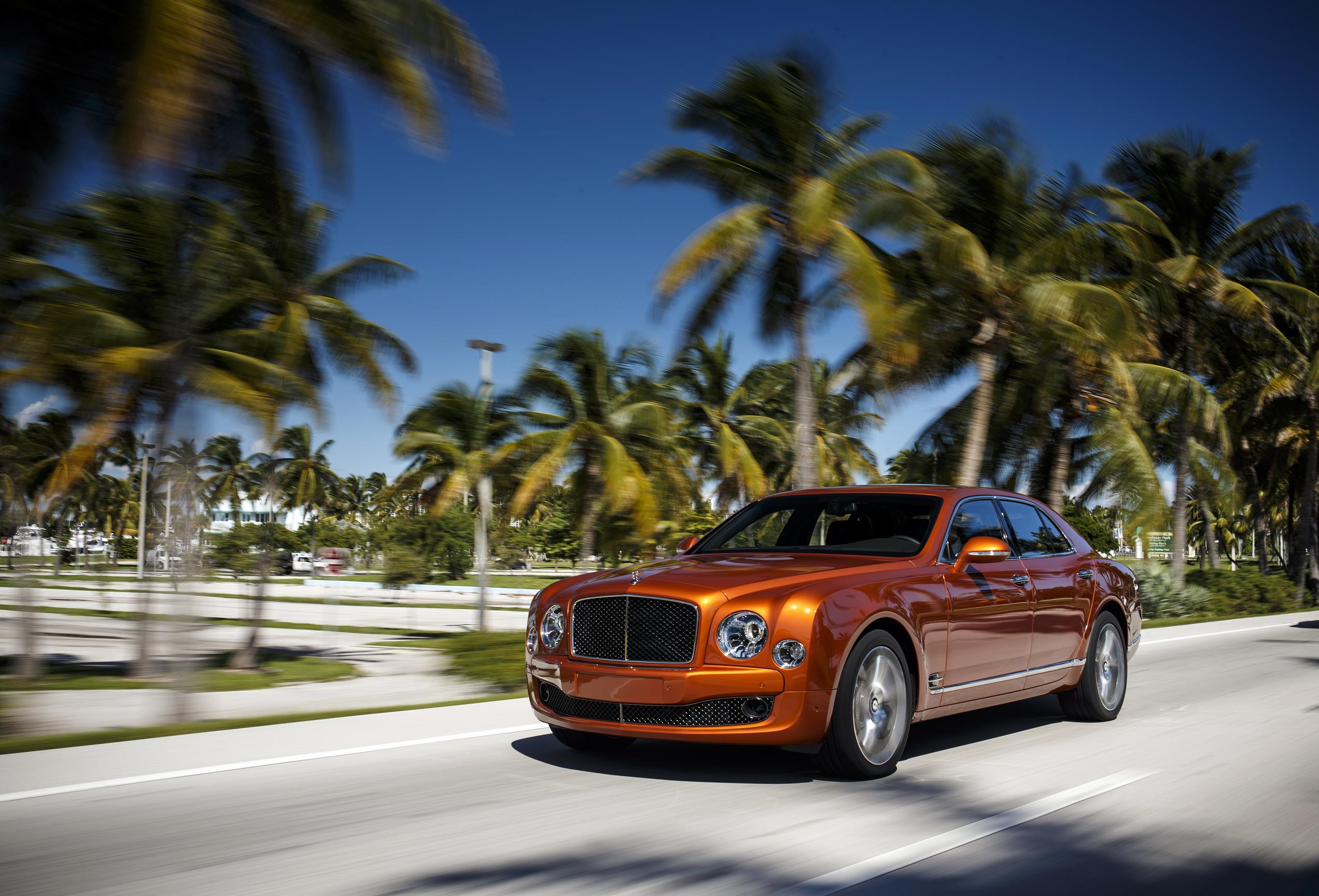 NOW TRENDING
Bentley increases speed at Detroit 2015
In Bentley's most successful market, the company showcases its new flagship model, the Mulsanne Speed, at the North American International Auto Show (NAIAS) alongside the Continental GT Speed Convertible and the Flying Spur.
Bentley Motors has firmly reinforced its position as the leading manufacturer of luxury vehicles in the world after announcing a 9% increase in global deliveries in 2014. 11,020 cars were delivered, the highest figure in Bentley's history, against 10,120 cars in 2013. The Americas remained the number one market with a 29% share of global deliveries, accounting for 3,186 cars.
New models launched in 2014 were critical to this success including the Continental GT V8 S, Flying Spur V8 and the fastest production Bentley ever, the Continental GT Speed. Customer deliveries of the new Mulsanne Speed begin in early 2015.
Wolfgang Dürheimer, Chairman and Chief Executive, comments:
"We are starting this year in a strong position and I am delighted to showcase our latest models at the Detroit auto show. The US remains our largest market, accounting for nearly 30% of our business but we have seen an increase in customers all over the world last year, growing by 9% overall. 2015 is a landmark year for Bentley as we launch our greatly anticipated luxury SUV. Bentley is already the world's most sought after luxury car brand and our future plans will only strengthen this desirability further."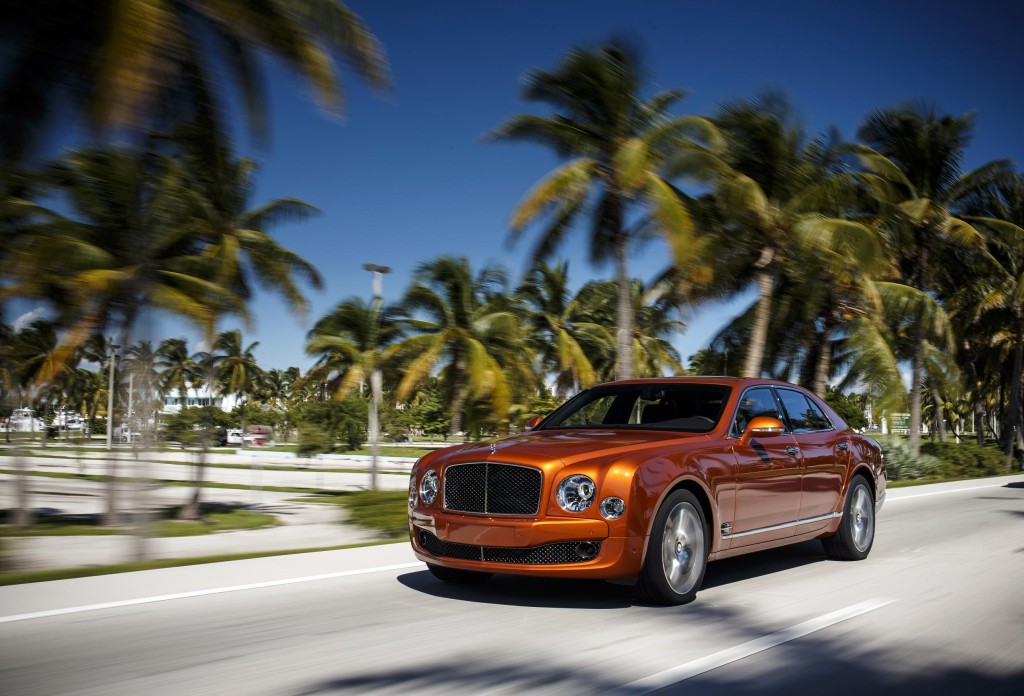 The Mulsanne Speed is tailored for the driver, with 537 PS (530 bhp / 395 kW), 1,100 Nm (811 lb.ft) and selectable sports suspension and steering on demand. The reengineered powertrain, featuring Bentley's mighty 6¾-litre twin-turbo V8, propels the Mulsanne Speed to 60 mph in 4.8 seconds (0‑100 km/h in 4.9 seconds) and on to a top speed of 190 mph (305 km/h). In modern Bentley tradition, the extra performance is matched by markedly improved efficiency; a 13% gain means a range extended by 50 miles (80 km).
New and contemporary styling features define the Mulsanne Speed as a statement in quintessential British luxury. Dark tint accents to exterior detailing hint to the Speed's powerful character, while on-board technology and connectivity are discreetly integrated beneath the finest materials, created with unrivalled craftsmanship and handcrafted details.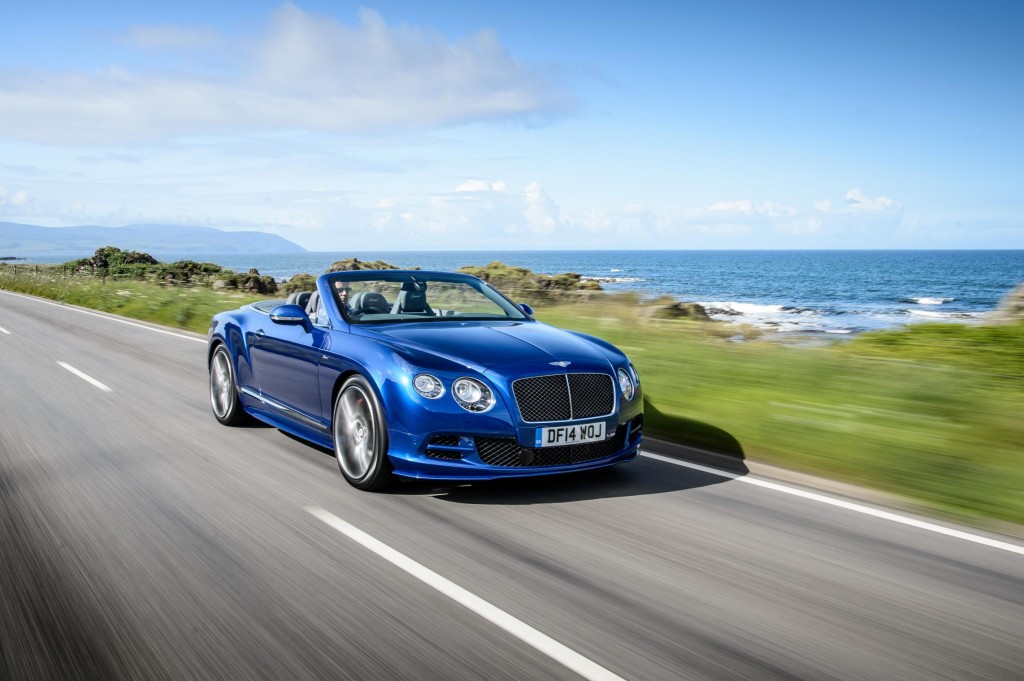 The Continental GT Speed Convertible joins the Mulsanne Speed at Detroit. The capabilities of Bentley's flagship grand tourer, the Continental GT Speed are dramatically underlined with enhancements to its unique combination of supercar performance and unrivalled refinement.
Bentley's iconic 6.0-litre twin-turbo W12 engine is now even more potent and develops 635 PS (626 bhp / 467 kW) and a record 820 Nm torque. The ultimate new Bentley GT Speed coupe reaches a top speed of 206 mph (331 km/h) – the fastest production Bentley ever – while the convertible reaches 203 mph (327 km/h).
The extra dynamic performance to the Continental flagship model is complemented by an even more distinctive road presence. The sharp front splitter, discreet side skirts and elegant rear diffuser of the Mulliner Styling Specification are finished to match the exterior paint colour and a dark tint finish applied to the 21" Speed wheel design, headlamps and tail lamps. The new appearance is further complemented by red-painted brake calipers and a stylish chrome "Speed" badge fitted to the front fenders and inside the luxurious cabin there is a completely new colour split reserved exclusively for the Speed models.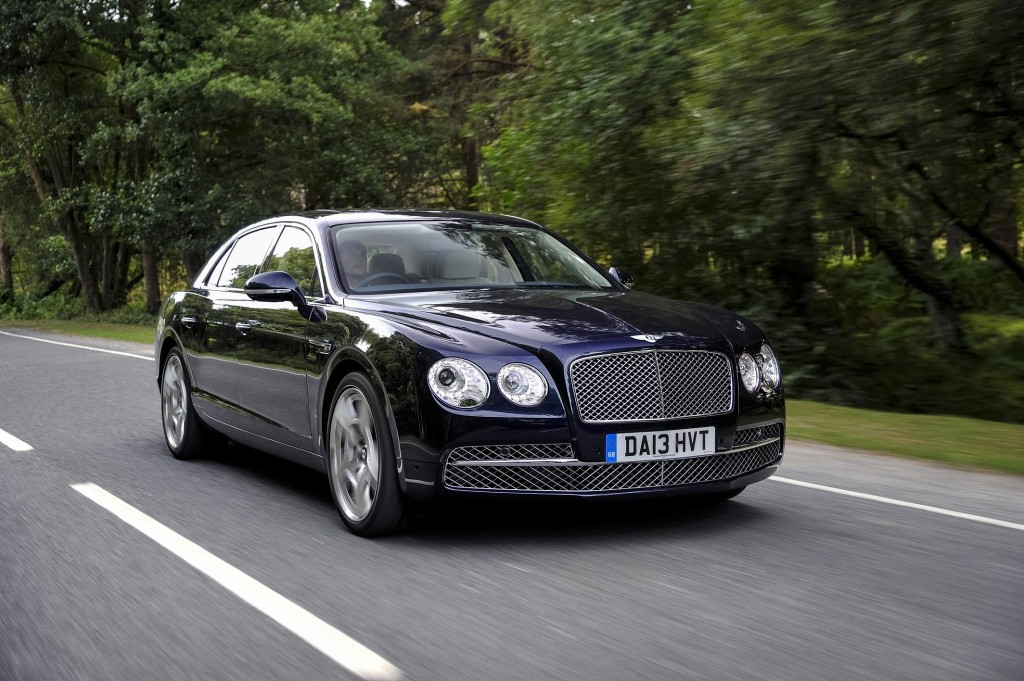 With its unrivalled blend of effortless driveability, exquisite luxury and craftsmanship, sculpted design and state-of-the-art technology, the Flying Spur completes the stand line-up at Detroit.
Behind the athletic exterior design and immaculate interior application of luxurious leather and wood lie a host of advanced acoustic and electronic technologies. A bespoke hand-held Touch Screen Remote allows rear-cabin occupants to control an extensive range of features from the comfort of their seat. With an optional Rear Seat Entertainment suite including two 10" LCD screens, DVD players, wireless headphones and an on-board hard-drive jukebox, plus the options of full Wi-Fi connectivity and an 1100W Naim for Bentley premium sound system, the new Flying Spur is the perfect place for work or relaxation on the move.
Powered by Bentley's renowned 6.0-litre, twin turbo W12 engine, the new Flying Spur features more power than any other Bentley four-door in history with 625 PS (616 bhp) and 800 Nm of torque. A 14% improvement in the power-to-weight ratio over the previous generation Flying Spur ensures a remarkable 0-60 mph time of 4.3 seconds and a top-speed of 200 mph (322 km/h).