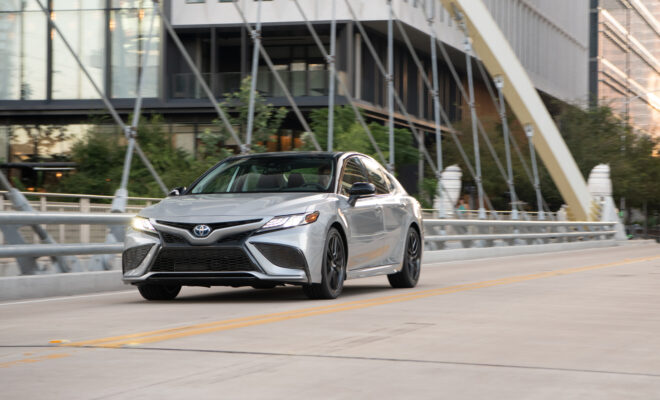 TEST DRIVES
2021 Toyota Camry Nightshade Edition – Truly Desirable Once Again
By
|
The Toyota Camry has to be one of the auto manufacturer's best-selling family sedans of all time. While it did fall out of favor momentarily, it is back to being the genuinely desirable option it always was in this segment. While the sedan segment is slumping, the Toyota Camry continues to hold firm, with excellent sales figures to back up its claims.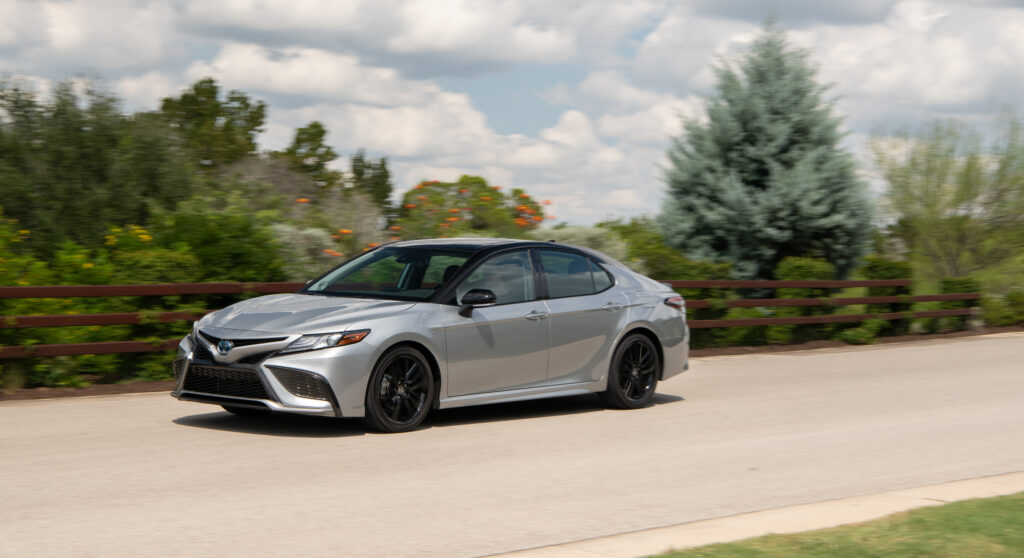 The 2021 Toyota Camry Nightshade Edition, as we discovered, continues to be fun, comfortable, and utilitarian.
The New Exterior
The 2021 Toyota Camry Nightshade Edition is available in white, midnight black metallic and silver. Its got 18-inch black alloy wheels with mirror caps. A couple of other features include the large black grille, which is both aggressive and sporty at the same time.
The BI-LED combo headlights, with black accents on the front, give the Nightshade Edition its signature look from the front. Also available on the front are LED daytime running lights. There are color-keyed sport side rocker panels, window moldings, black door handles, black painted power and pretty sexy-looking side mirrors.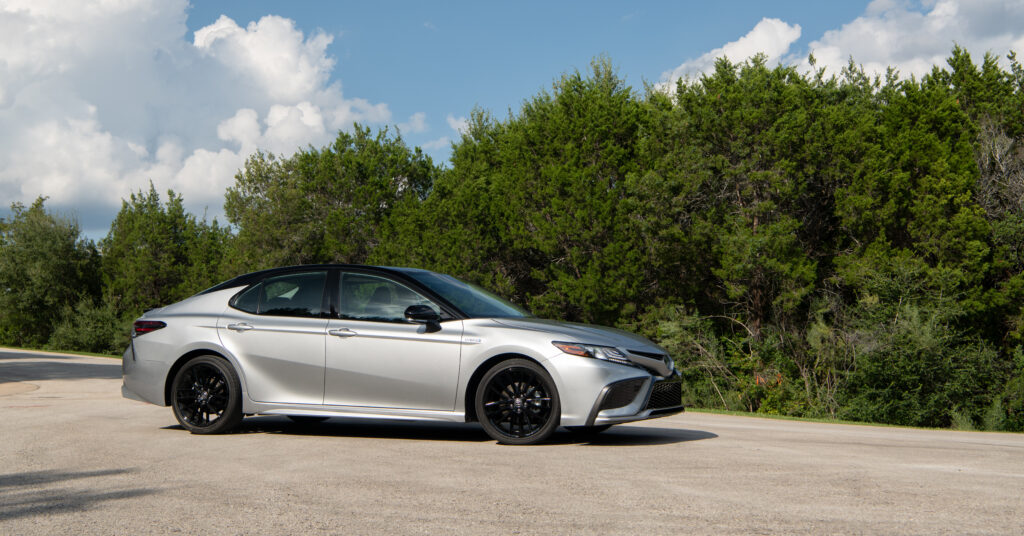 Head on over to the rear, and Toyota has made sure it looks just as sporty, with the dual combo led tail lights, rear badging, and black rear spoiler. There is a single exhaust but with chrome tips to accentuate that this is more of a sports-oriented Camry.
Overall we'd say that the 2021 Toyota Camry Nightshade Edition does catch the eye, and it's going to be one of the prime reasons why many people may want to choose it over other variants.
Real-World Performance
While we've established that the 2021 Toyota Camry Nightshade Edition looks good, but most people don't buy a Camry for looks alone. That's why the 2.5-liter 4-cylinder mated to the 8-speed automatic, with traditional paddle shifters, delivers a decent 202 horsepower and 182 lb-ft of torque.
The Nightshade Edition isn't necessarily about performance, and yet the acceleration feels pretty good for an AWD. The ride is smooth on highways and even on busy city streets; it holds its own in terms of driving pleasure. Though not the quietest ride out there, we enjoy knowing that the engine is doing its thing under the hood.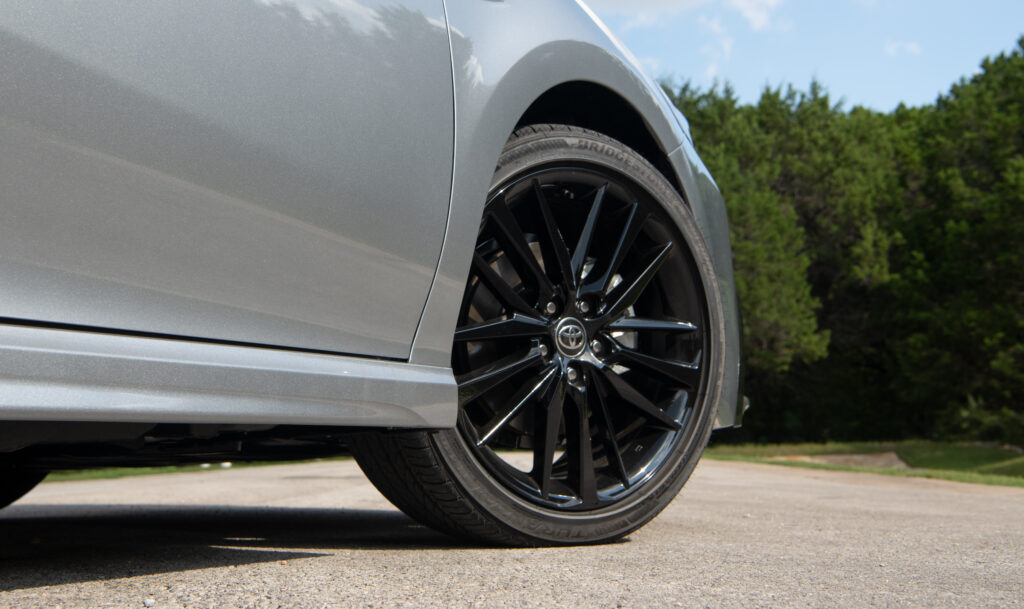 The other feature we like and which improves ride quality is the sport-tuned suspension. The suspension feels more engaging and comfortable at the same time. That said, the Nightshade Edition is a much better choice for anyone who does a lot of highway driving.
Interior Quality and Cabin Comfort
The Nightshade Edition's cabin is downright gorgeous, and we see no two ways about it. It's been a while since we've seen an all-black cabin done so well, with silver door handles and piano black trim pieces, with two-toned sport fabric. The seats feel comfortable, and the 8-way power driver's seat also has lumbar support, which again alludes to it being excellent for highway driving.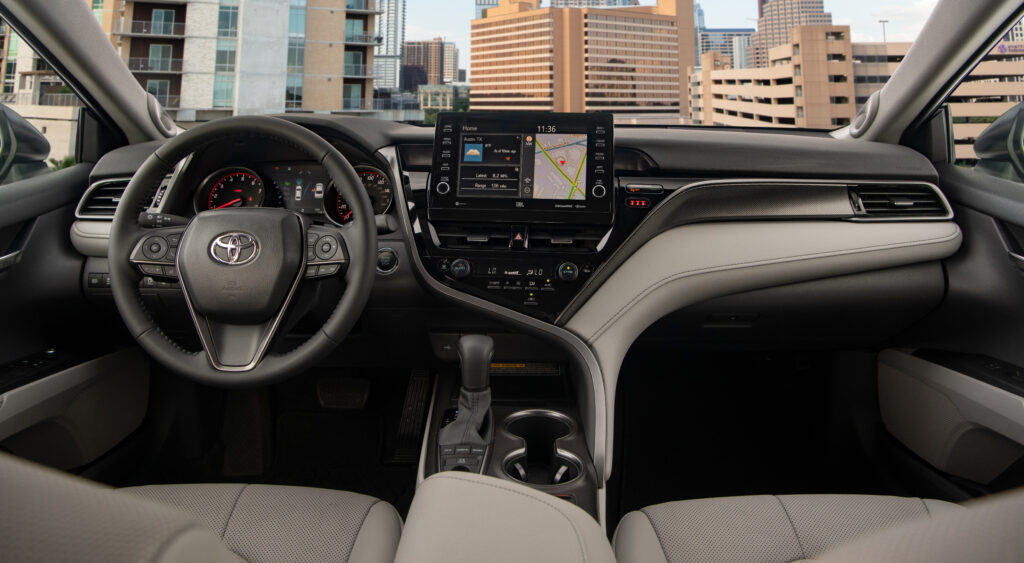 The old school ignition system with a key was surprising in the age of the push-button start system. However, you can get it as an option. Other than that, it's all pretty standard, functional and yet comfortable.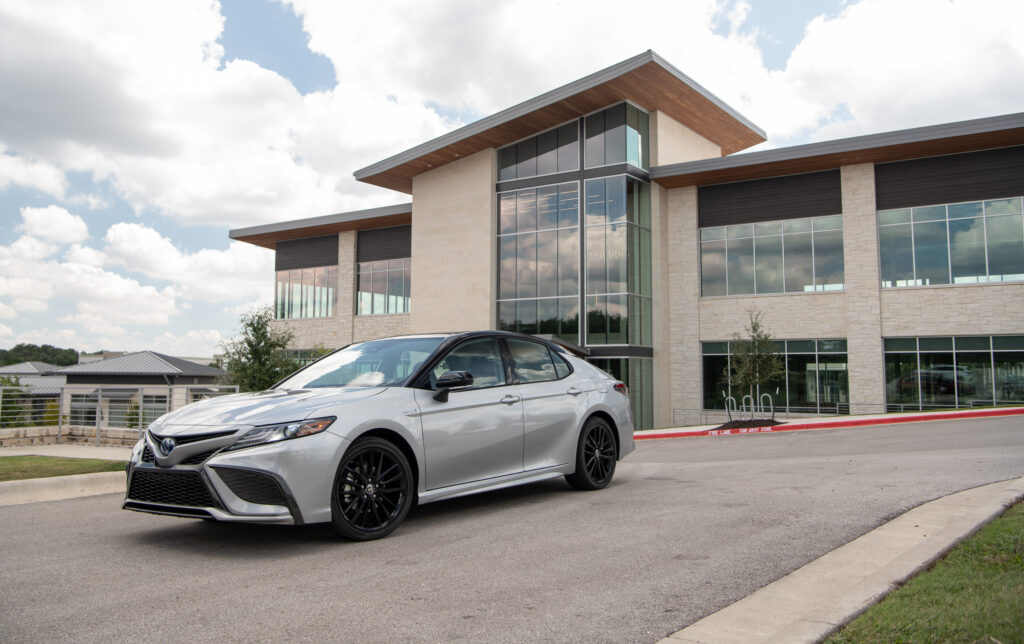 Final Word
The 2021 Toyota Camry Nightshade Edition offers the best value for money, in our opinion. It has a pretty long list of practical features, comfortable to drive and a gorgeous interior. That's why it continues to outsell many of its competitors.