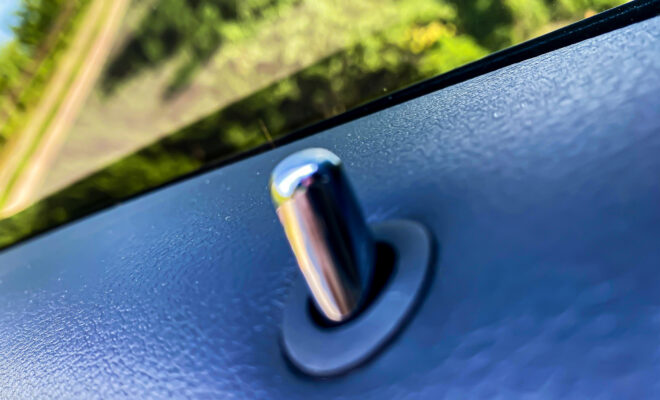 TEST DRIVES
2021 Lexus RX 350 AWD F SPORT Doubles The Comfort
By
|
The 2021 Lexus RX 350 AWD F Sport is aggressively sporty with a relaxed character. This time around, it is noticeably more comfortable, making it the perfect cruiser. We received the F Sport trim for this review, which comes with a 3.5-liter V-6, coupled with a hybrid powertrain, similar to what you'll find on the RX450h.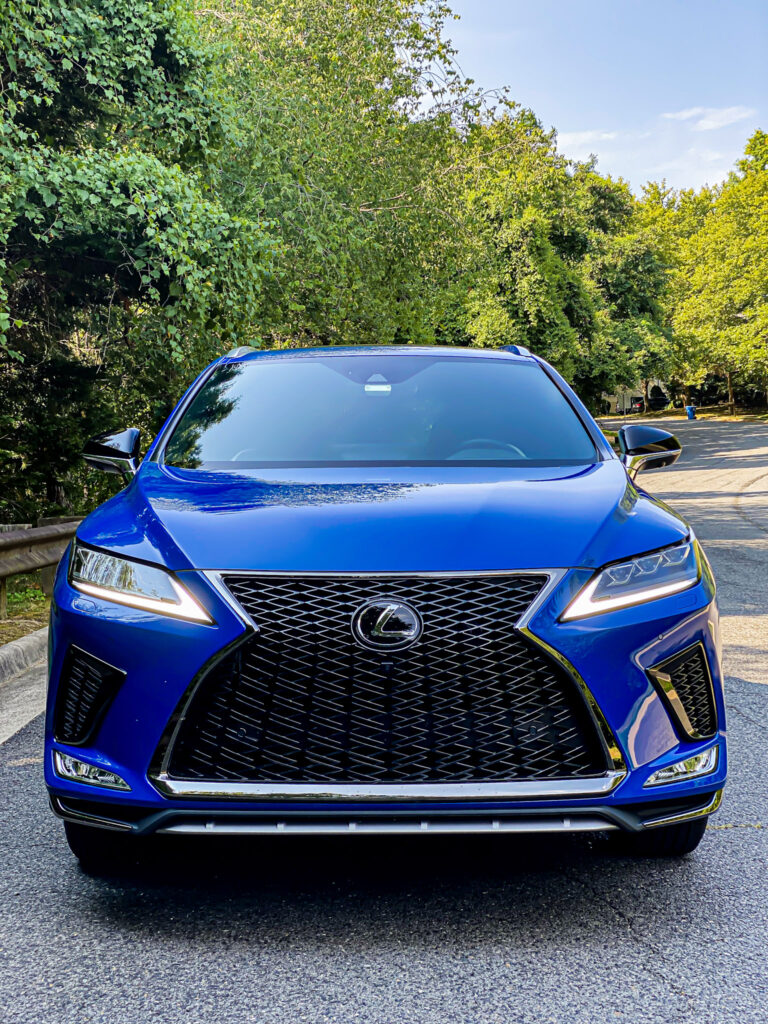 Buyers get to choose between the standard two-row version and the slightly longer RX-L with a third row. That said, in our experience, accommodations in the front and back row are comfortable; the third row is a little cramped.
What's New?
The 2021 Lexus RX 350 F Sport comes with all-black exterior accents, blue stitching on the leather in the cabin, large 20-inch black color wheels, and a Grecian Water paint job or Ultra White.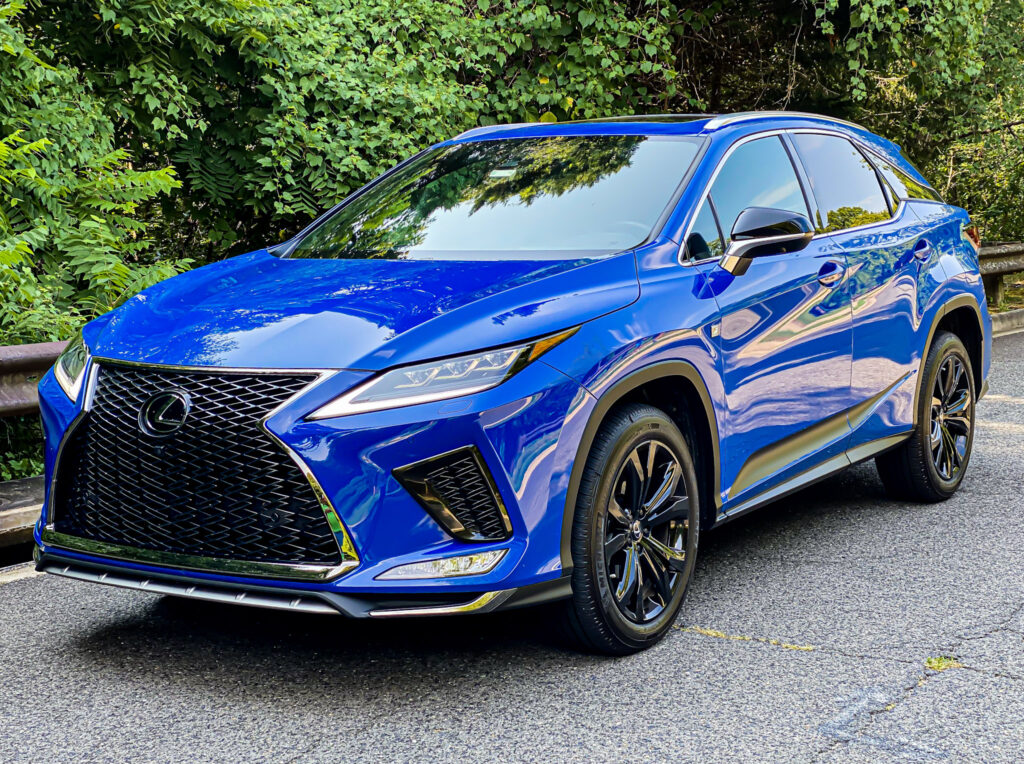 After comparing the Lexus RX 350 F Sport to the base variant, we can safely say that the F Sport looks cooler. Still, you'd want to keep it simple with the Navigation package, which comes with a 12-inch touchscreen infotainment system and 12-speaker audio system.
On-the-road Performance
All variants of the Lexus RX 350 come with a 3.5-liter V-6, which we suspect is the very same engine across the line except for its larger sibling RX450h that also includes two electric motors.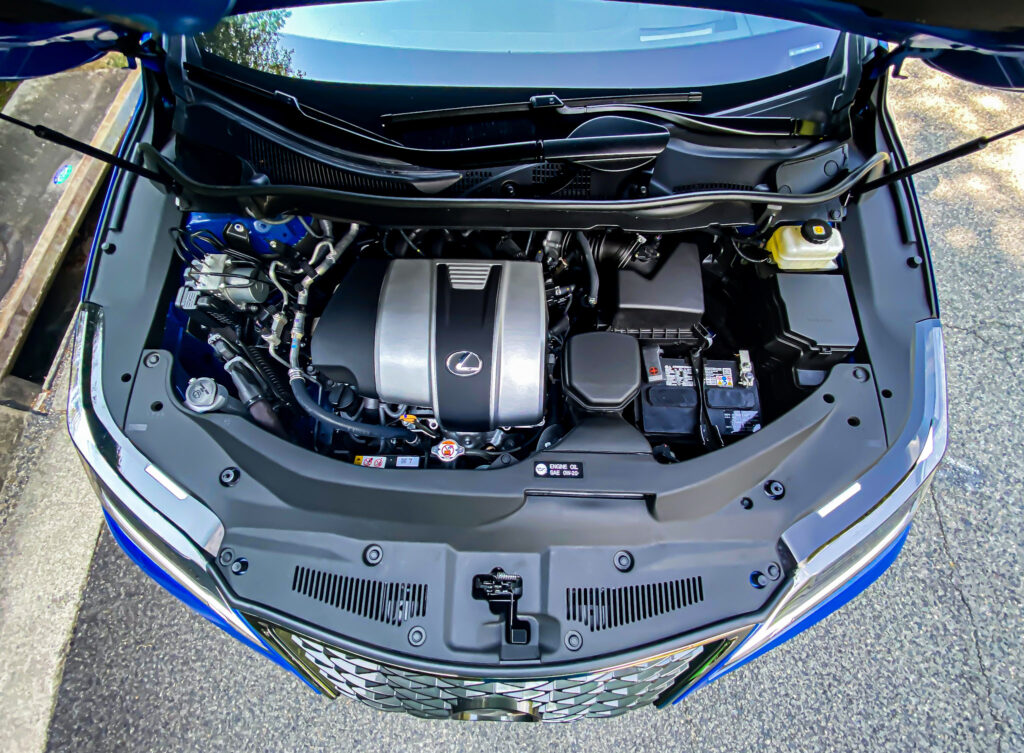 Our test vehicle was an all-wheel-drive and managed 60 mph in just 6.9 seconds, which isn't slow but will not break any records either. However, what impressed us most was its soundless drive and ride comfort. Things just feel so much polished as compared to their predecessors. It's amazing how much quieter the cabin is, and we're not sure how Lexus has managed it, but it has to be the quietest cabin, at least in its class.
Cabin Comfort and Appeal
The Lexus RX 350 F Sport comes laden with fine materials like textured metallic additions, wood trims, soft leather and the use of soft-touch plastics. Fortunately, there isn't a lot of plastic on the inside, which is why we suspect the 2021 model is so much more comfortable.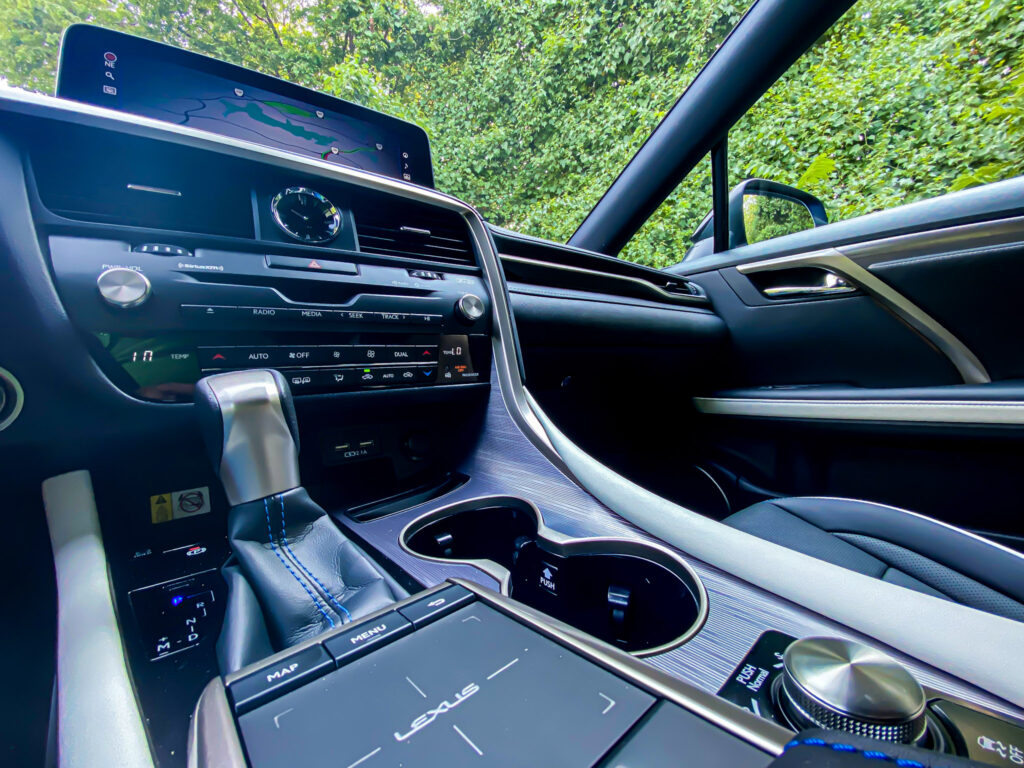 The driving position feels comfortable and can be adjusted to your height for the most part. The infotainment system's controls are easy to reach, unlike a couple of its predecessors and competitors.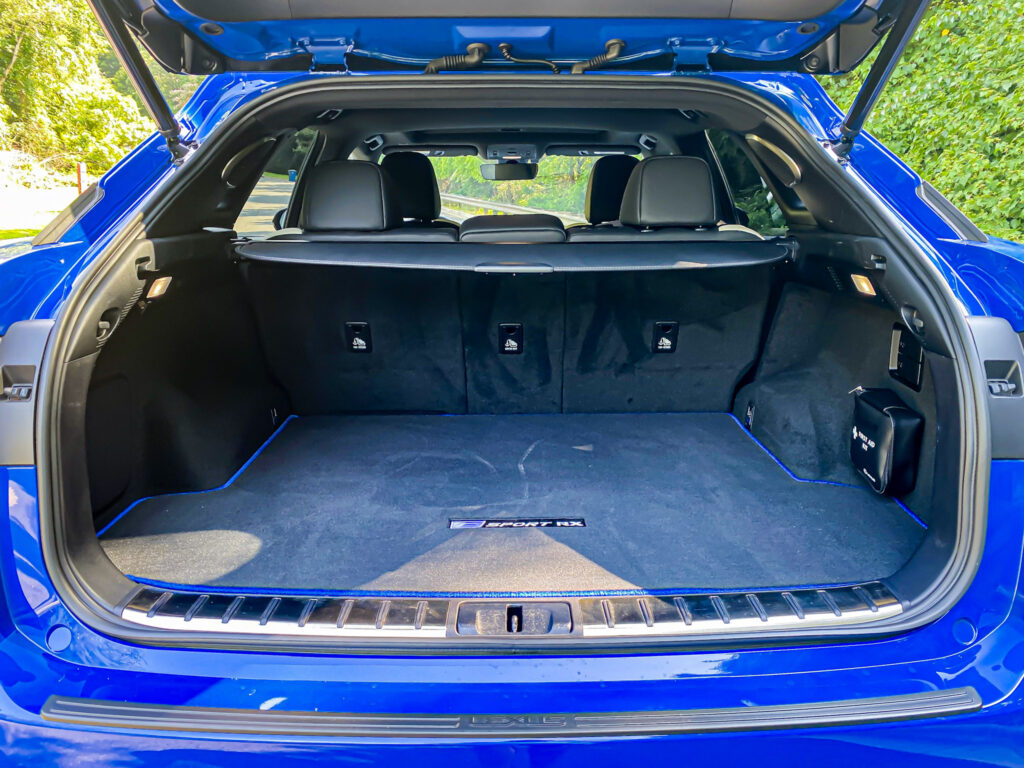 The rear can carry a few suitcases in terms of space, but probably not as many as the Cadillac XT5. Though fold down the second row, and you've got space for up to 24 suitcases matching the XT5.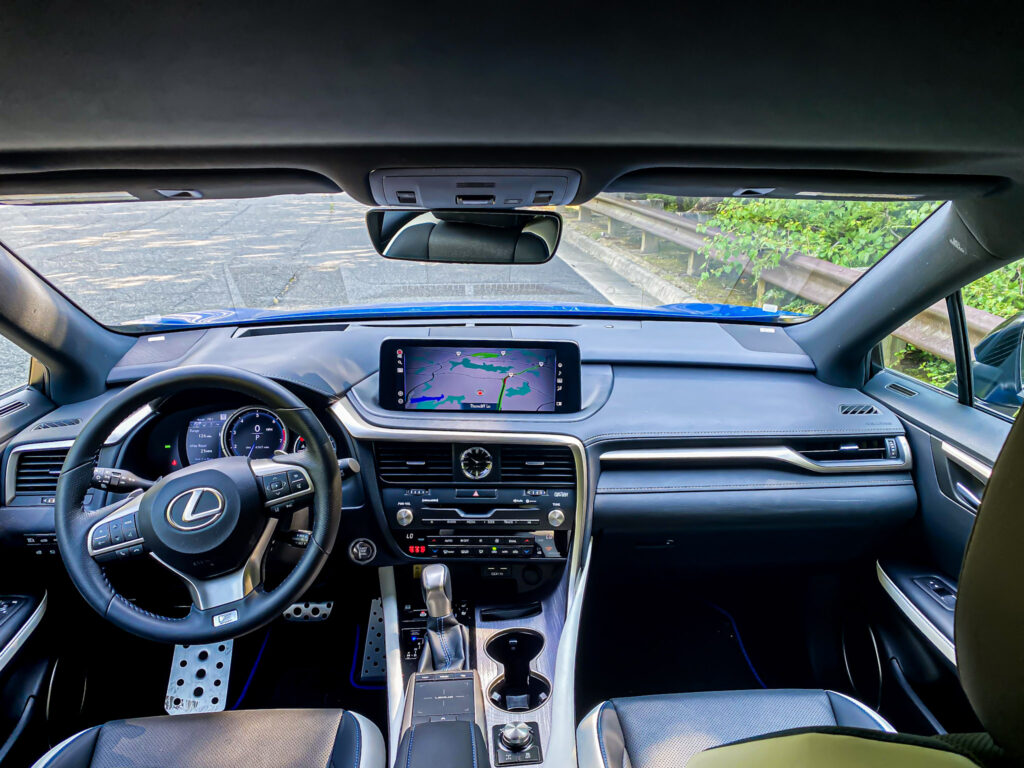 Infotainment System
The Enform infotainment system has improved slightly over previous generations. It now supports Android Auto, Apple CarPlay, and there is Wi-Fi onboard. The 12-speaker system sounds decent, but if you're an audiophile, maybe upgrade the 15-speaker Mark Levinson premium audio system.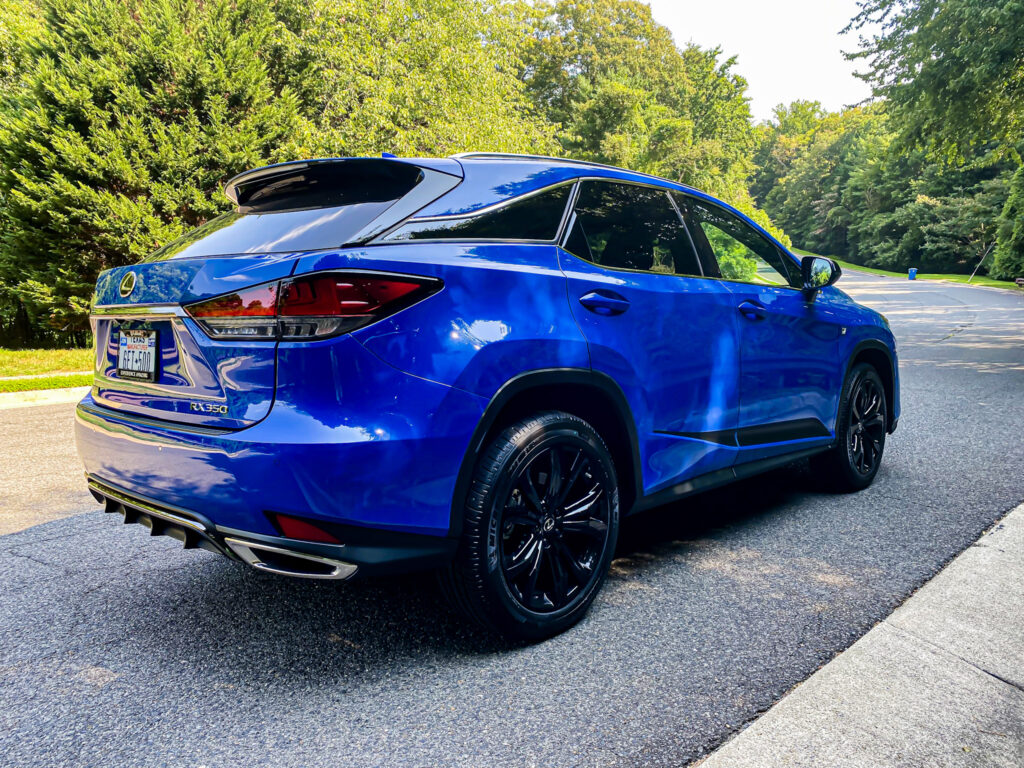 Final Verdict
The 2021 Lexus RX 350 AWD F Sport is an incremental upgrade, which is significant enough for owners of the previous generation to consider upgrading to. Many of its luxury features are now more pronounced, with a much better driving experience.
If you're in the market for a vehicle that's spacious, reliable, drives great and feels luxurious, our vote is for the Lexus RX 350.