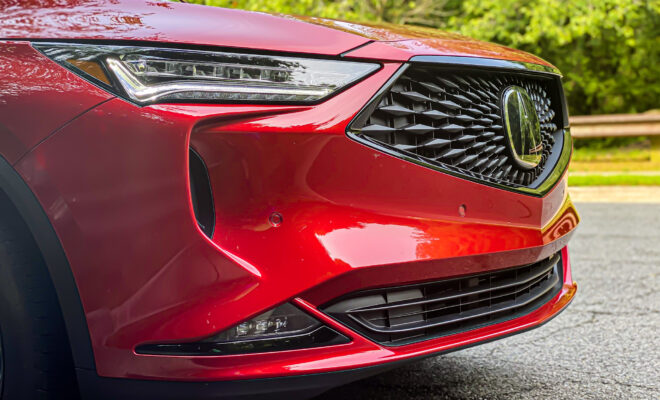 TEST DRIVES
2022 Acura MDX SH-AWD w/Tech & A-Spec More Than Just Marketing Pitch
By
|
The 2022 Acura MDX SH-AWD w/Tech & A-Spec has the momentum of a mega marketing budget, which leads us to believe that there is something here unlike previous generations. Listed as a "premium performance SUV" on the official website, which piqued our interest, led us to work hard on getting our hands on the vehicle to review.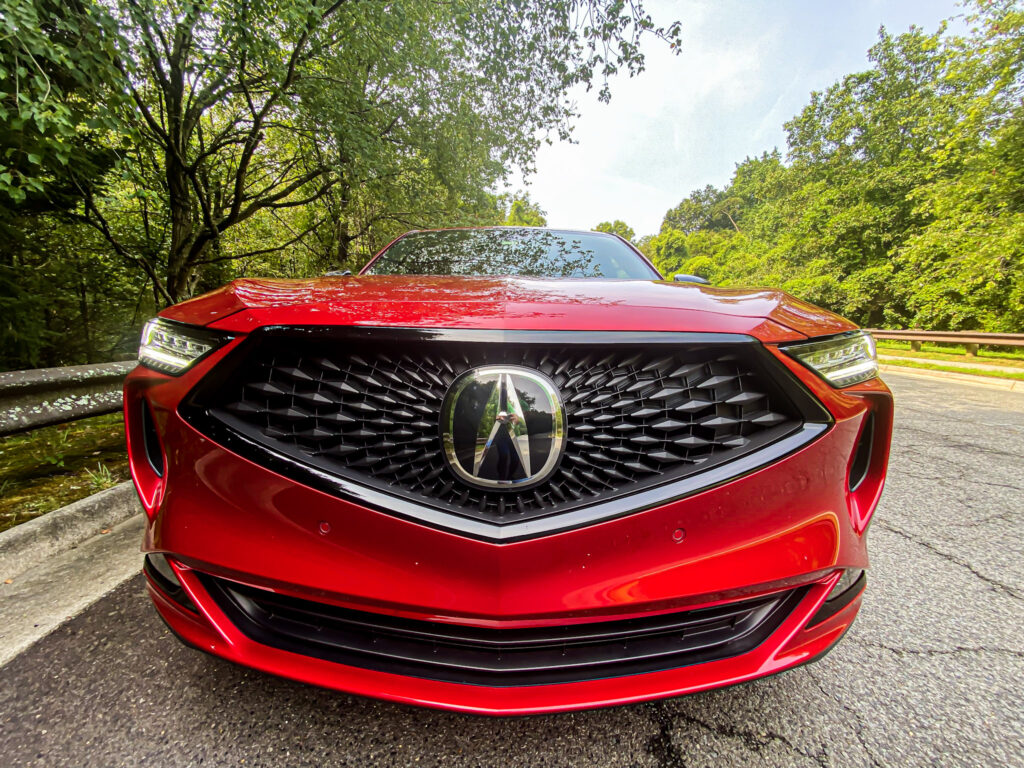 Fast forward to a few weeks later, and we have our hands on the Acura MDX SH-AWD. Now the question is, does it live up to all that marketing hype? Let's see!
The Acura MDX SH-AWD Has Grown
One of the first things we thought was hard to notice, is the larger size. The MDX has undoubtedly grown, which now means there is a lot more space to haul items. You've got a lot more room in the back without giving up space for a spare tire. Also, there is more space for passengers in the first and second row, with the third row being surprisingly usable for adults too.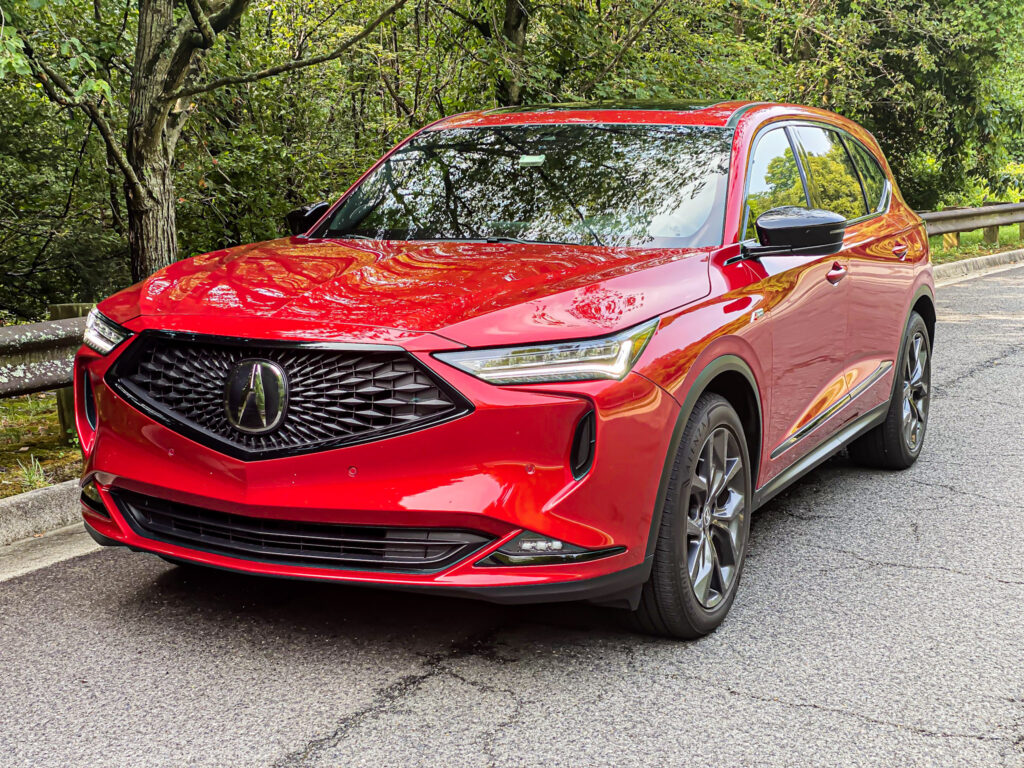 In terms of comfort, the materials and thickness of the seats have improved. However, third-row passengers have slightly harder seats to contend with. Fortunately, the middle seats are easily moved forward with the touch of a button, making access to and from the third row easier.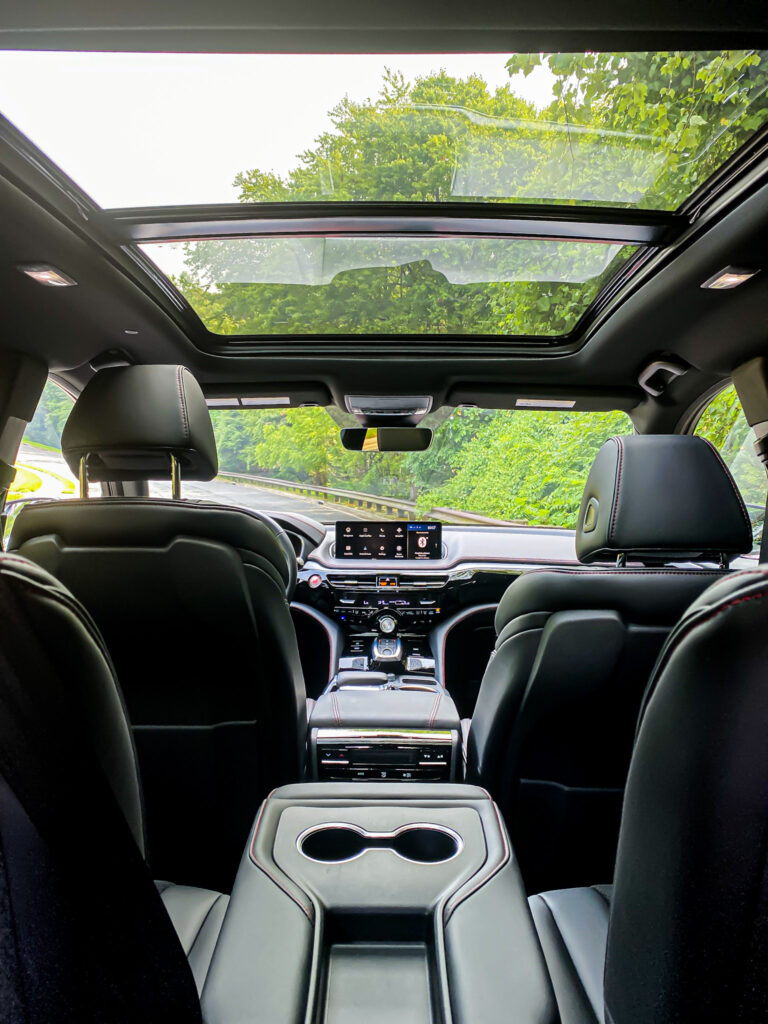 The best location in the 2021 Acura MDX SH-AWD has to be the front row. It has more than enough room to stretch out. The Advanced package comes with both heated and cooled seats, ensuring that you remain comfortable throughout your road trip.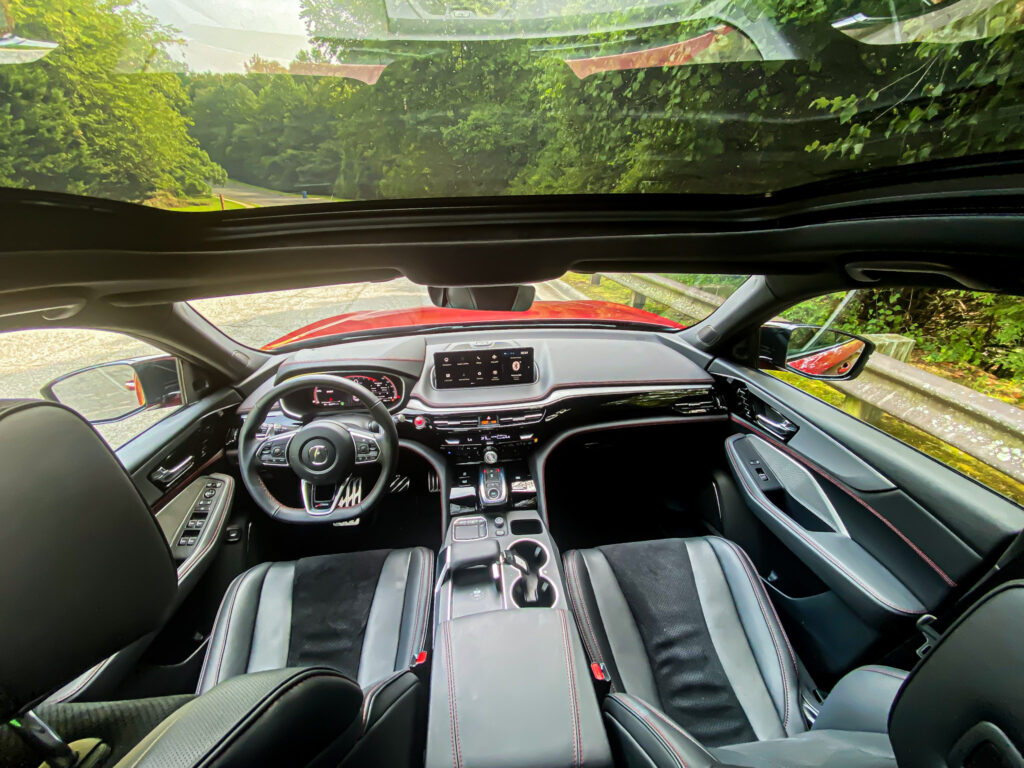 Packed With Tech
The Acura MDX SH-AWD promises lots of tech, and it delivers it too. While we won't go into every piece of technology, we'd have to say that the ELS Studio 3D is the most impressive. The powerful system is highly customizable, but there is a bit of a learning curve to it. Its also compatible with Apple CarPlay and Android Auto, as well as Amazon's Alexa voice assistant.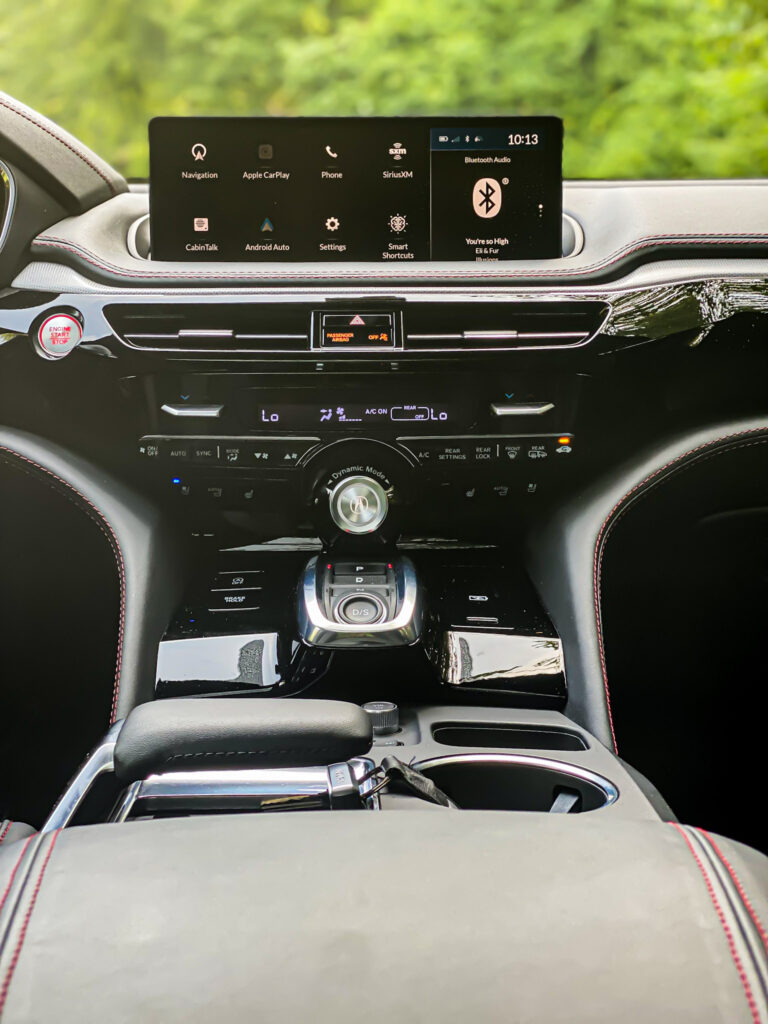 A few other features we found useful were the driver aids. The traffic jam assist is helpful, and we found the lane-centring system to be immensely helpful when it came to parallel parking or reversing into a tight parking spot.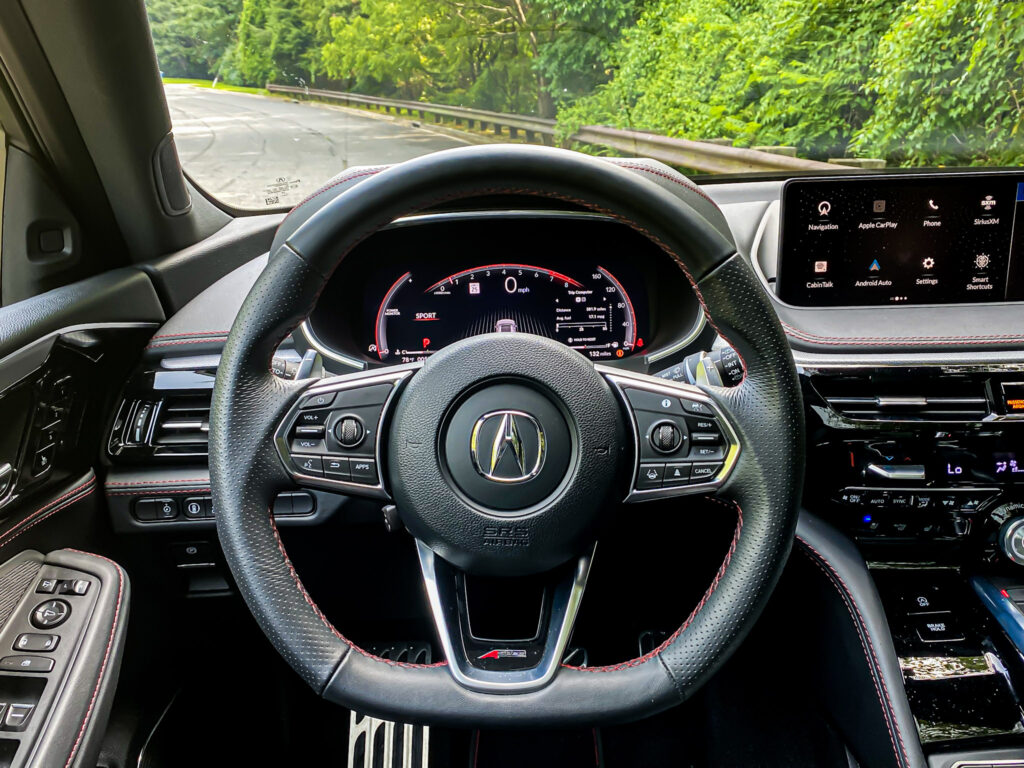 On-the-Road Performance
The Acura MDX SH-AWD is a powerful vehicle with the ability to go from 0-60mph in a mere 5.7 seconds. Under the hood we find a powerful 3.5L V-6 Engine. The 10-spd w/OD Transmission play a good role in this concert of power delivering 290 @ 6,200 rpm Horsepower and 267 @ 4,700 rpm Torque, which is very impressive. It's a hair faster than its predecessor. Handling the vehicle is a breeze, even at higher speeds. In fact, we didn't even notice that the vehicle's significantly larger size, which means there isn't much of an adjustment for anyone who owns the previous model.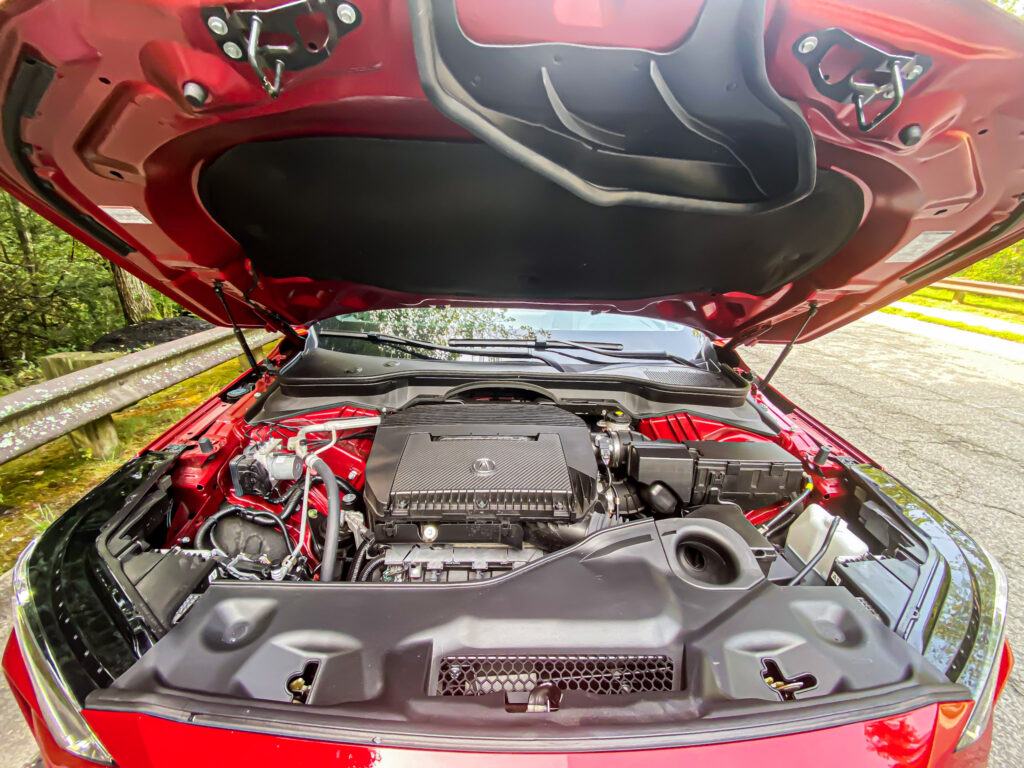 Road noise, engine noise, and wind noise are non-existent, making holding a conversation inside the MDX much easier than its predecessor. In real-world driving, on paved and semi-paved roads, the experience was comfortable. There is no shift lagging or weird noises when braking.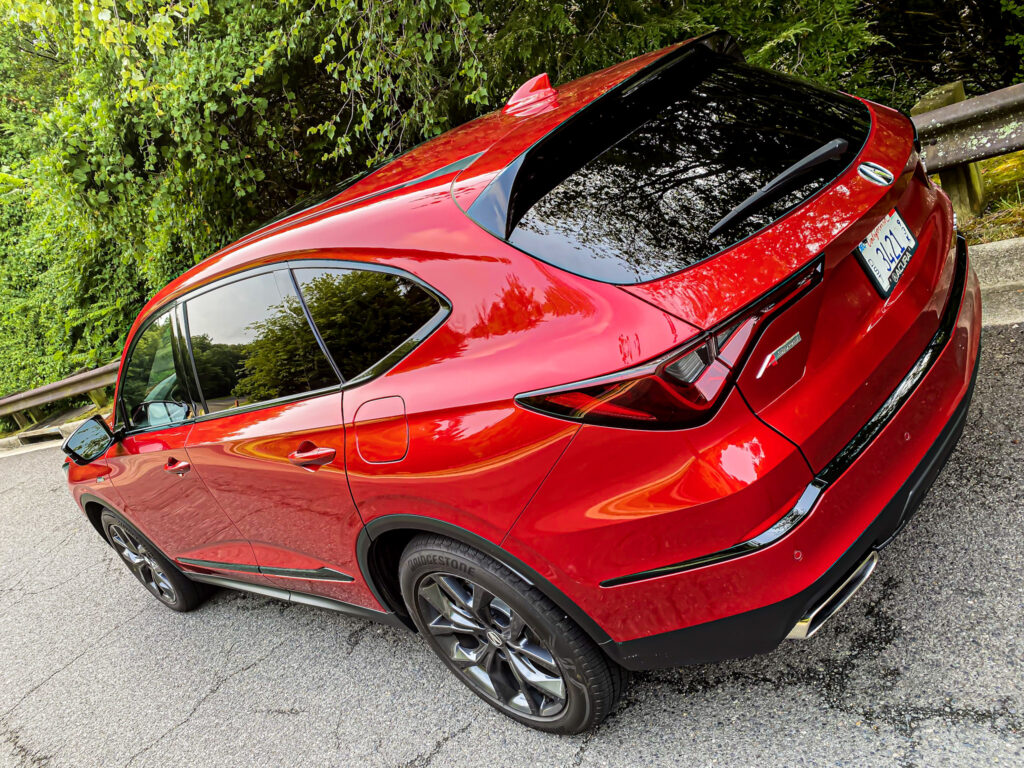 Final Word
So, should you buy the 2022 Acura MDX SH-AWD? Yes, if you're looking to upgrade to a slightly larger, more comfortable and powerful vehicle, this is worth considering. In our opinion, it does live up to much of its marketing hype.