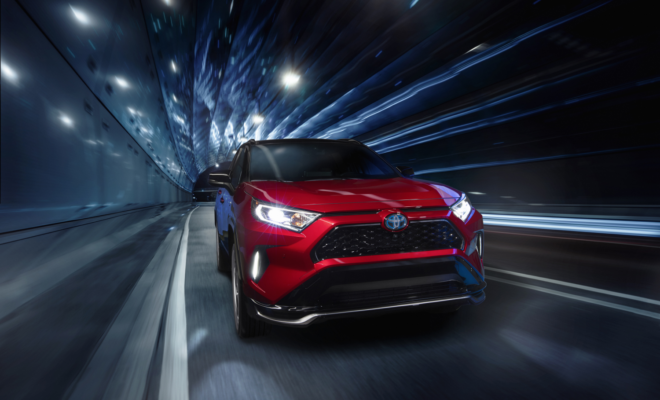 TEST DRIVES
2021 Toyota RAV4 Prime XSE Premium Brings Aggressive Curves to The Crossover Segment
By
|
The RAV4 Prime for us is a mixed bag of aggressive curves, and subtle design cues we suspect are inspired by the current generation Corolla hatch. However, it certainly looks better than the Honda CR-V Hybrid and the PHEV, arguably two of its biggest competitors.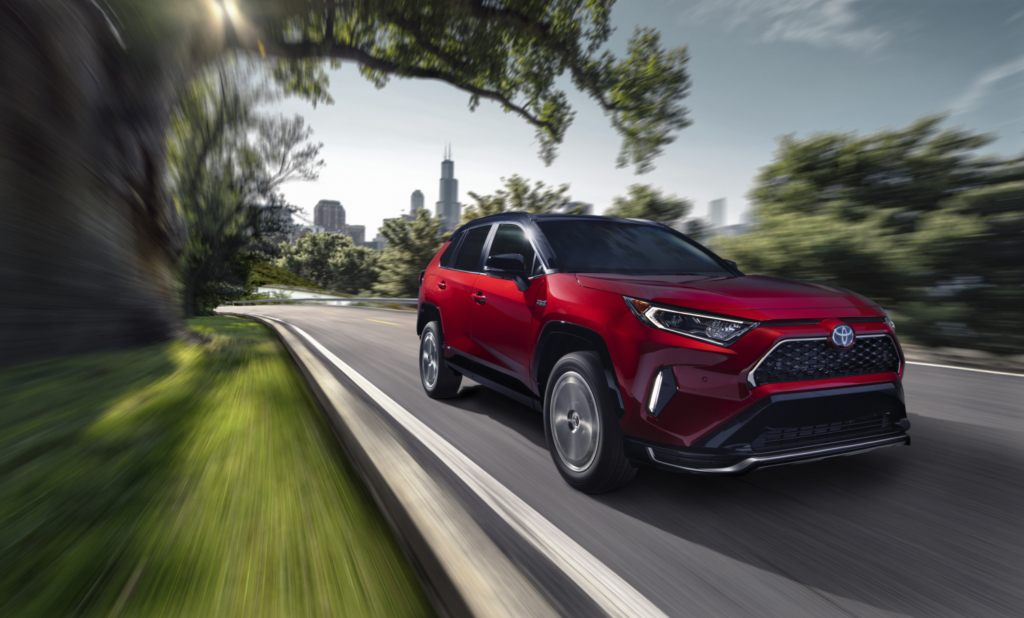 The XSE trim, the test car we received for this review, is $3300 more expensive, but it also looks and feels better, something we'll get into a little later. The XSE brings with it a two-tone paint job, 19-inch five-spoke wheels, a few matching accents inside, with a 9-inch touchscreen on top of the dashboard. All of this makes the RAV4 Prime feel a lot more premium than it would without it.
Cabin Comfort
Stepping inside the cabin, we couldn't help but notice that, unlike previous generations, the 2021 RAV4 Prime is a lot more comfortable. It's got a bunch of excellent features like a leather-wrapped steering wheel which is also heated; speaking of heat, the front seats are also heated. The large panoramic glass roof and the smart key system allow you to unlock any door and not just the front two.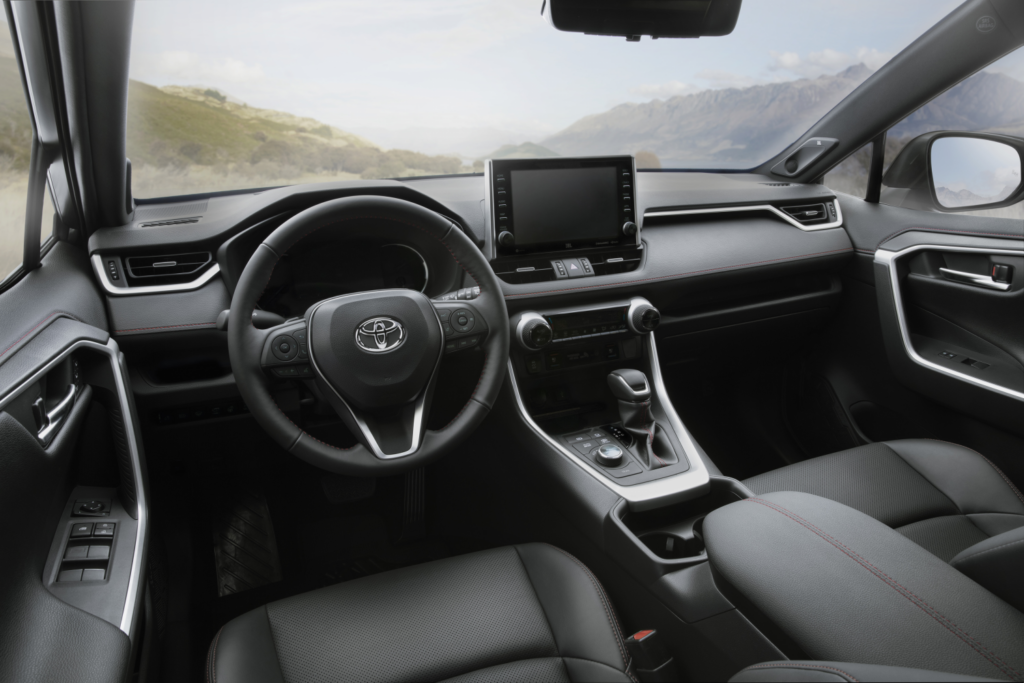 While the interior is mostly leather-free, we don't necessarily think that's a bad thing. Instead, the soft SoftTex used feels premium and as good if not better than leather. The seats are soft and can stand up to the occasional coffee spill, ice cream, and other regulars.
On-the-road Performance
Interestingly the RAV4 Prime happens to be the second-fastest car in Toyota's lineup, trailing the racetrack-worthy Supra. In fact, it is quicker than 86 sports cars, which is one of the reasons why we had so much fun driving it.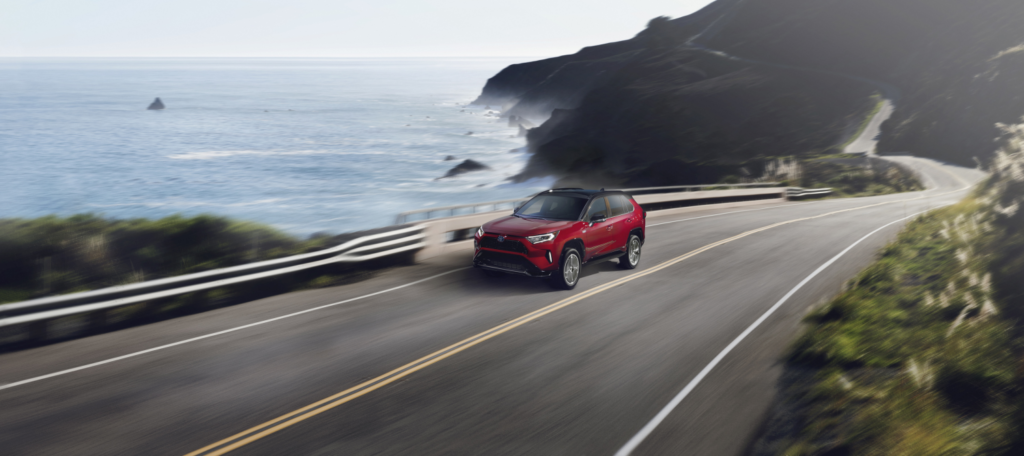 The 2.5-liter four-cylinder banger, coupled with two electric motors, put out a whopping 302 hp. Even at a rather hefty 4400 pounds, there is plenty of power under this beast. During our testing, it managed 60 mph in just 5.7 seconds, thanks to the electric motors.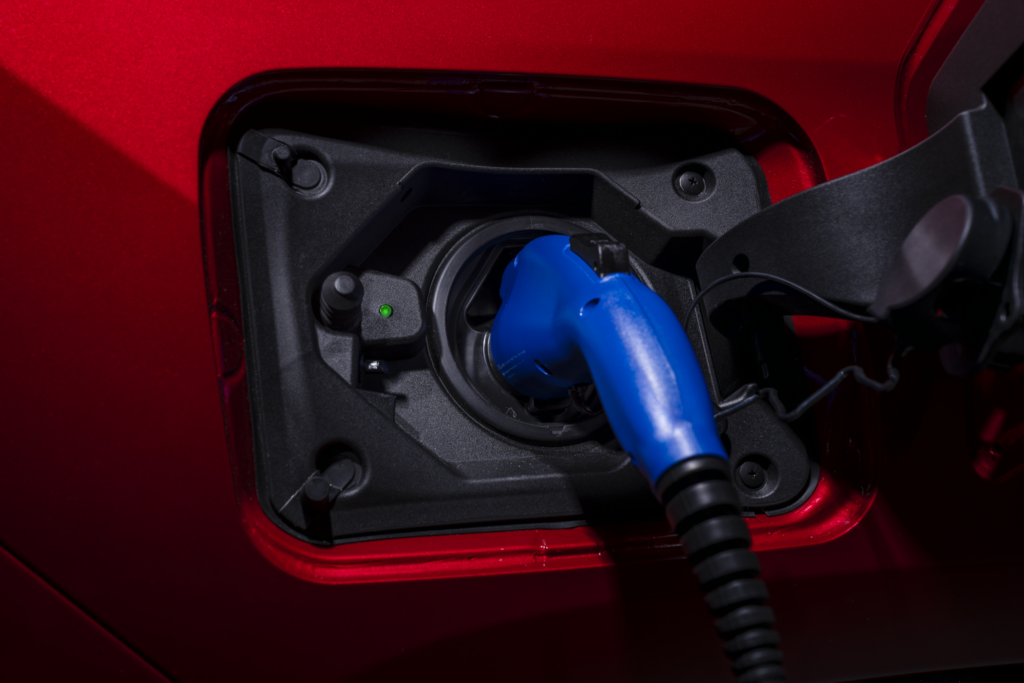 The acceleration, handling and the fact that there is zero cabin noise put a smile on our face. However, as soon as it switches to petrol, which it will at highway speeds, the Prime feels a lot like its gas-sipping brethren, which isn't a bad thing either.
Final Verdict
The Toyota RAV 4 Prime sits amongst what can best be described as a long list of dull, slow and often uninspiring crossovers. It is one of the very few vehicles we've driven that has put a genuine smile on our faces and made us think that Toyota has something here worth buying.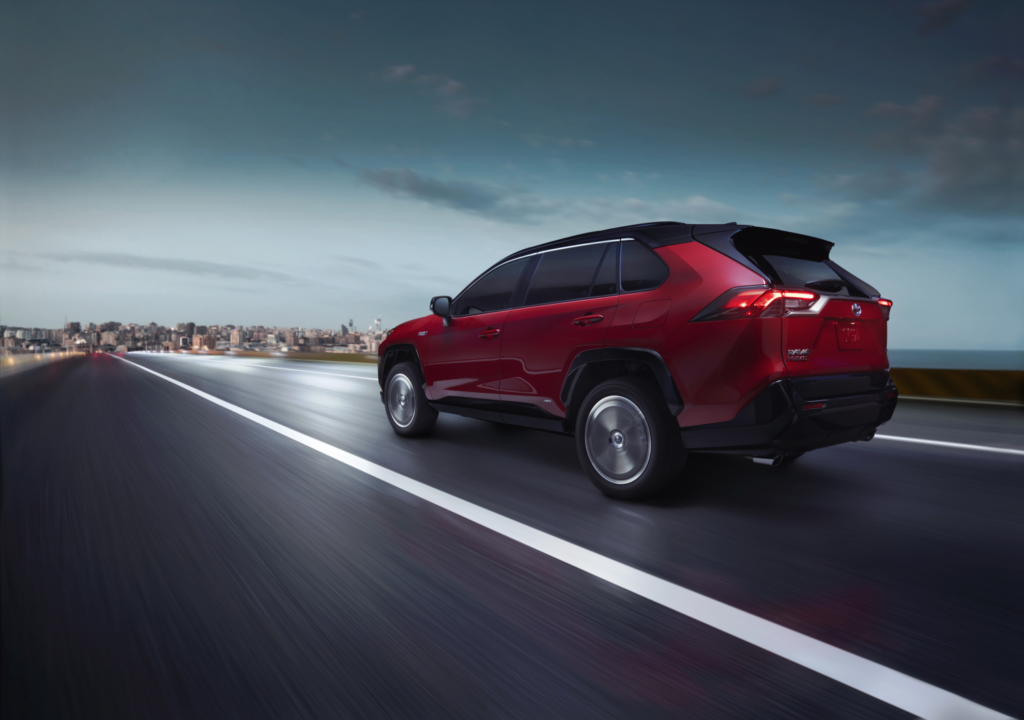 Not only is the RAV4 Prime zippy, but it's also easy to handle, got an excellent suspension, which makes cornering at high speeds and on wet roads a lot easier than competing SUVs and Crossovers. If you've been holding off on buying a hybrid Crossover mainly because of the lack of power and uninspiring drivability, it's time to get off the fence and buy the 2021 Toyota Rav4 Prime.