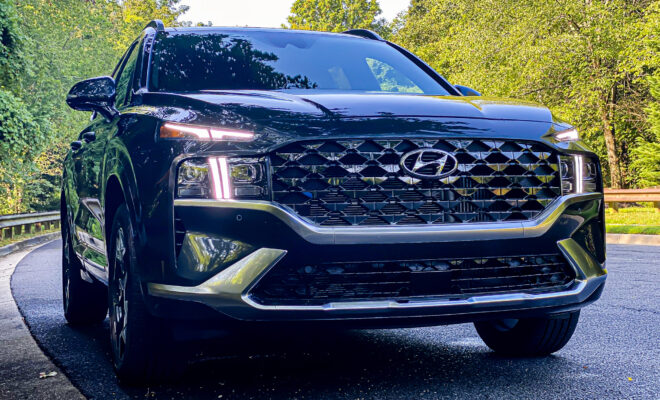 TEST DRIVES
2021 Hyundai Santa Fe Calligraphy Brings Art to Your Driveway
By
|
The 2021 Hyundai Santa Fe Calligraphy offers much more than a pretty face, reminiscent of American luxury sedans from the 1960s. The mid-size SUV comes in quite a few variations, including a hybrid version.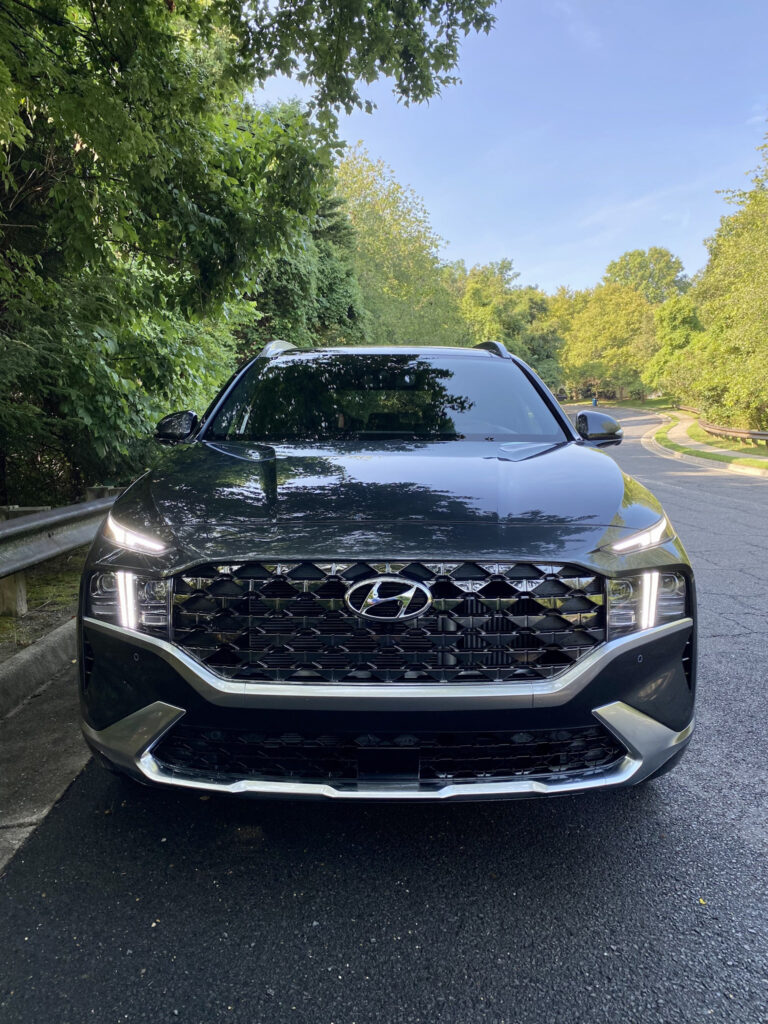 Our test vehicle was an AWD, 2021 Hyundai Santa Fe Calligraphy, with a premium finish front grille that instantly screamed: "drive me." So, without further ado, we jumped in to take it for a spin, and here is what we discovered.
On-the-road Performance and Handling
The 2021 Hyundai Santa Fe Calligraphy is powered by the company's latest 2.5-liter turbocharged four-cylinder banger, producing 277 HP and 311 lb/ft of torque. Not surprisingly, it goes from 0-60mph in just 6.2 seconds. In fact, it's impressive for a 4000 pound SUV.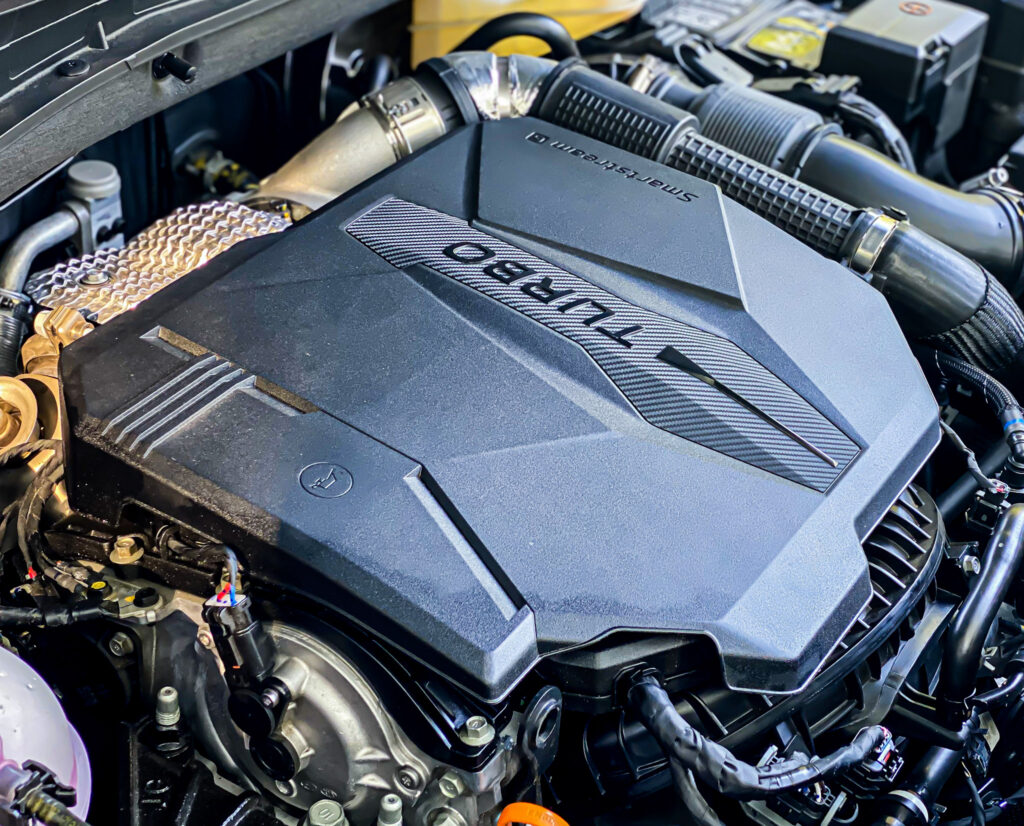 During our time with the Hyundai Santa Fe, we found the eight-speed automatic to be super responsive. The console buttons are tactile, but for some people pushing buttons instead of the conventional gear selector may feel odd at first. However, we certainly got used to it after a while and didn't even notice anything missing until we moved back into our daily driver.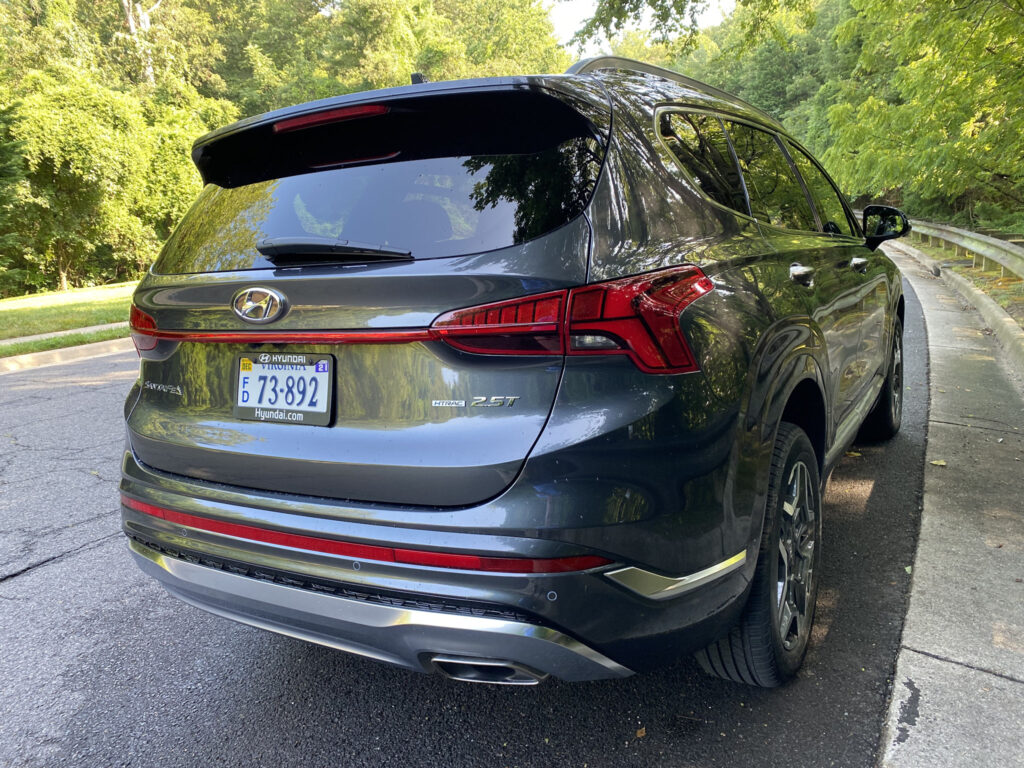 You can choose from Sport, Snow, Comfort and Smart driving modes. In our opinion, most people will enjoy driving in 'Comfort' mode, because that's when the ride is smooth, quiet and you don't feel as many bumps even on poked roads. Though switching to Sport gives you an extra kick of power, and the ride becomes slightly bumpy. Overall the Hyundai Santa Fe handles like a charm at highway and city limit speeds across all driving modes.
Driving Comfort and Features
We can't emphasize enough how quiet the interior of the Hyundai Santa Fe Calligraphy is, but not only that, it is upscale. The premium Nappa leather on the seating and on just about every surface you touch is what, in our opinion, makes the cabin feel comfortable.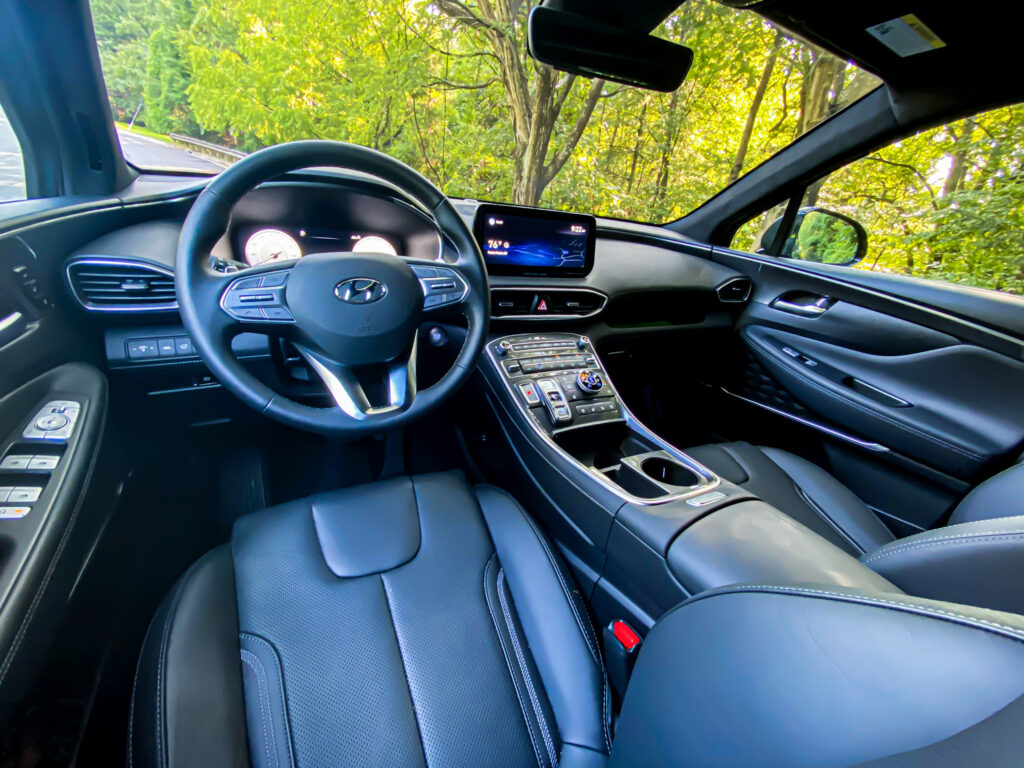 You are also treated to a set of Harman/Kardon speakers with a quiet mode for the rear seat. In addition, there is a dual-automatic temperature control system, ventilated front seats, air conditioning vents on the back, Android Auto and Apple CarPlay.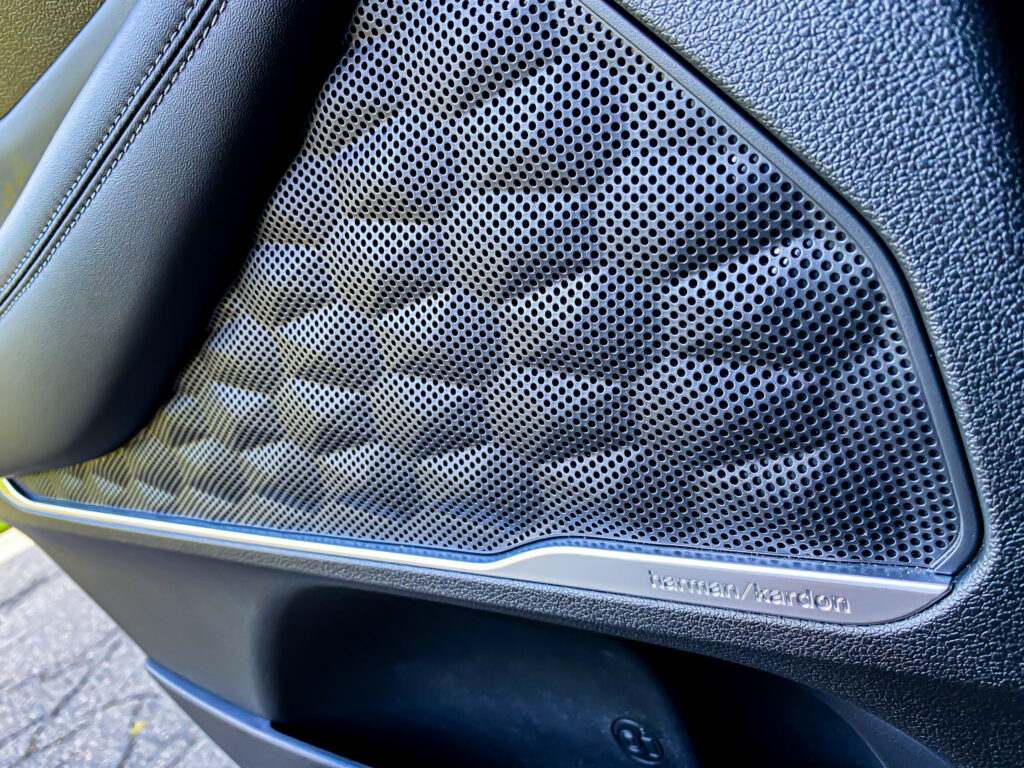 In terms of seating comfort, the Hyundai Santa Fe can easily seat up to five tall people in both the front and rear. However, unlike the Palisade, there is no third-row seating. That's also one of the reasons why the Hyundai Santa Fe is a lot more nimble.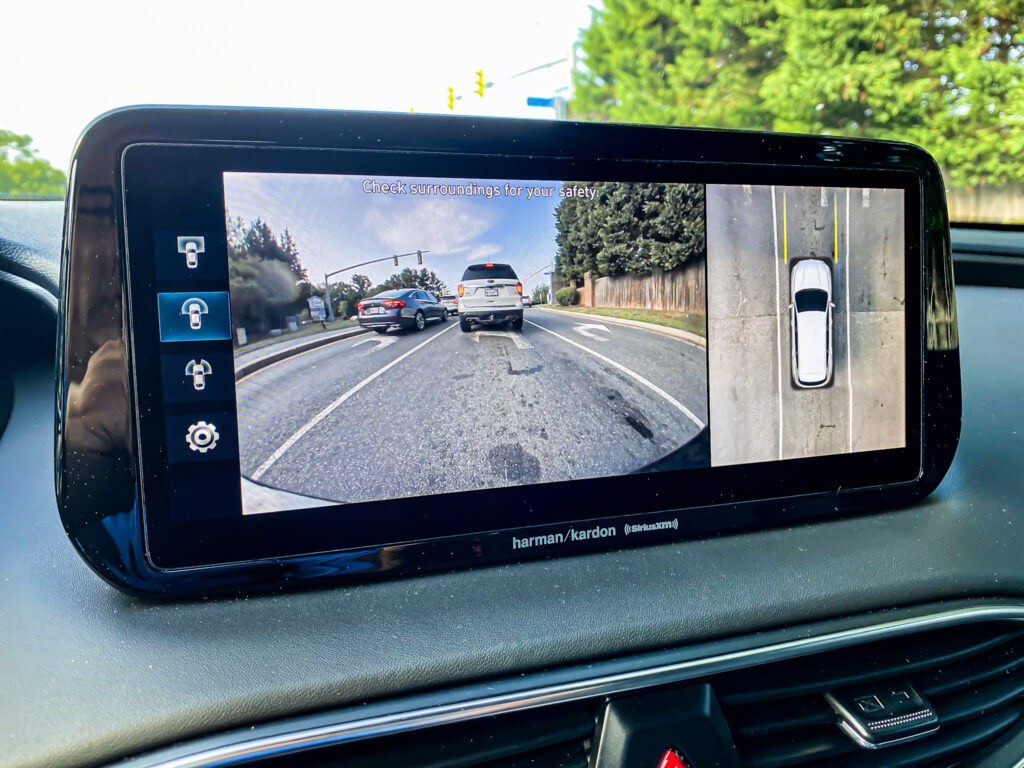 Safety Tech
Similar to all modern vehicles, the 2021 Hyundai Santa Fe Calligraphy comes with a host of safety features like new parking collision avoidance assist, pedestrian detection, driver attention warning, smart cruise control blind spot monitoring etc. However, the new Highway Drive Assist feature caught our eye, which will take over steering and help keep the vehicle centred in the lane if the GPS can detect that it is on a controlled-access freeway.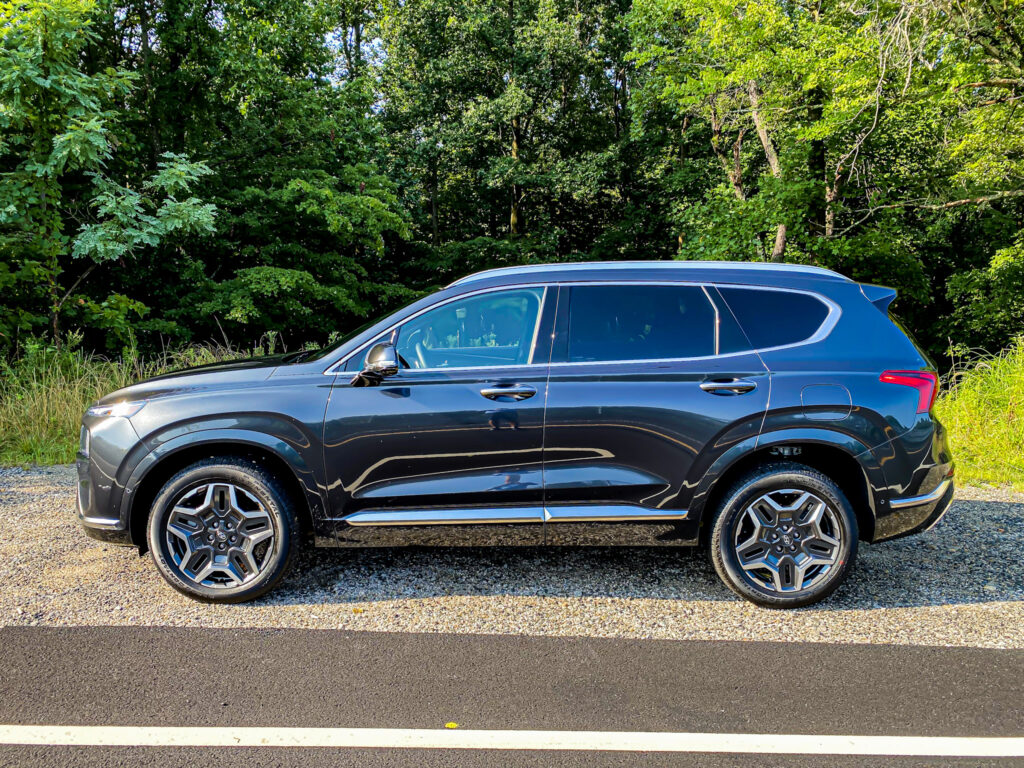 Final Verdict
We love that Hyundai keeps upping its game and the Hyundai Santa Fe Calligraphy is certainly a gamechanger for the company. Not only does it look great, but it performs well too, all the while being fun and comfortable to drive. It's the perfect choice for both grocery runs or cross-country trips, not to mention being excellent value for money in this class.