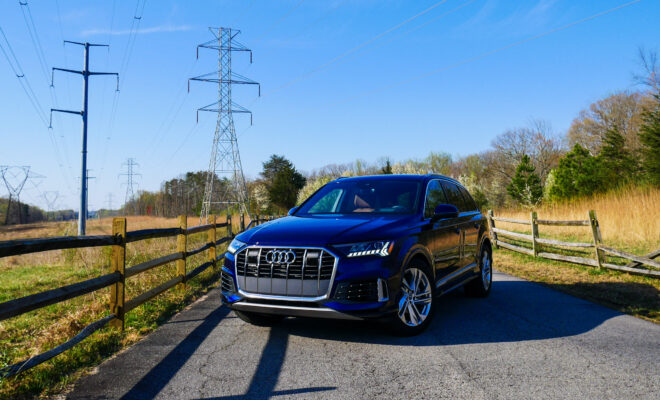 TEST DRIVES
2020 Audi Q7 Prestige – Luxury Gets a Subtle Important Overhaul
By
|
This week in Carsfera we were driving the 2020 Audi Q7 Prestige. This luxurious SUV that Audi loaned to us gets a surprisingly refreshing refresh, with a revised cabin, a new infotainment system, upgraded safety features, and an improved instrumentation.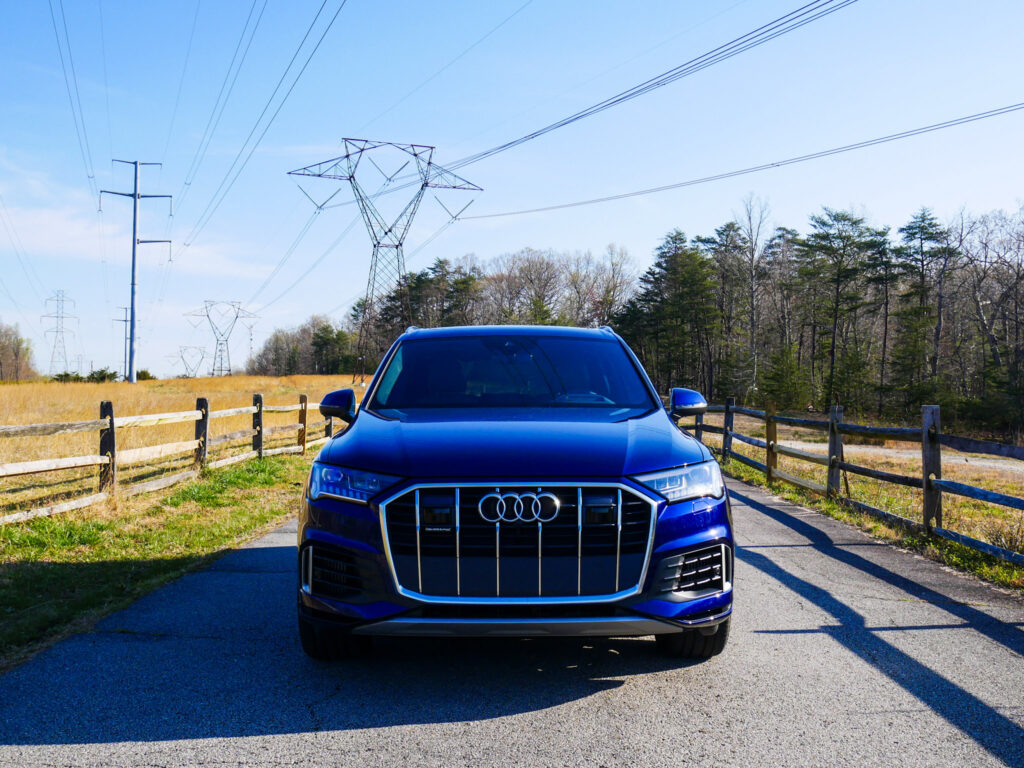 The other more notable features of the Prestige we drove trim is that it comes kitted out with various opulent upgrades like a 3D camera which offers a different perspective views of the vehicle while you are in tight spots and you need an extra eye in the blind angles, interior lightning package which allow you to change the color and interior lines, wireless phone charger, Valcona leather upholstery, 18-way power-adjustable seats in the front complete with ventilation, heating. If you're in the mood, there is also a massage mode and on and on and on….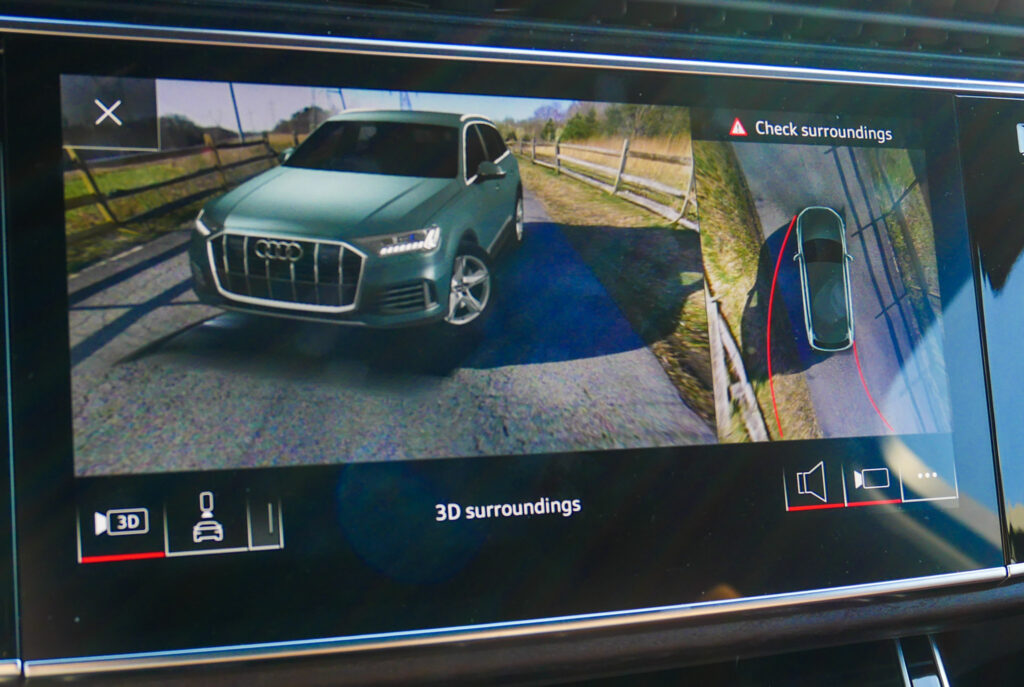 Our Prestige trim also come with a booming 23-speaker Bang & Olufsen stereo system and a night vision camera, as well as an all-wheel option, all of which you are expected to shell out more money for to get.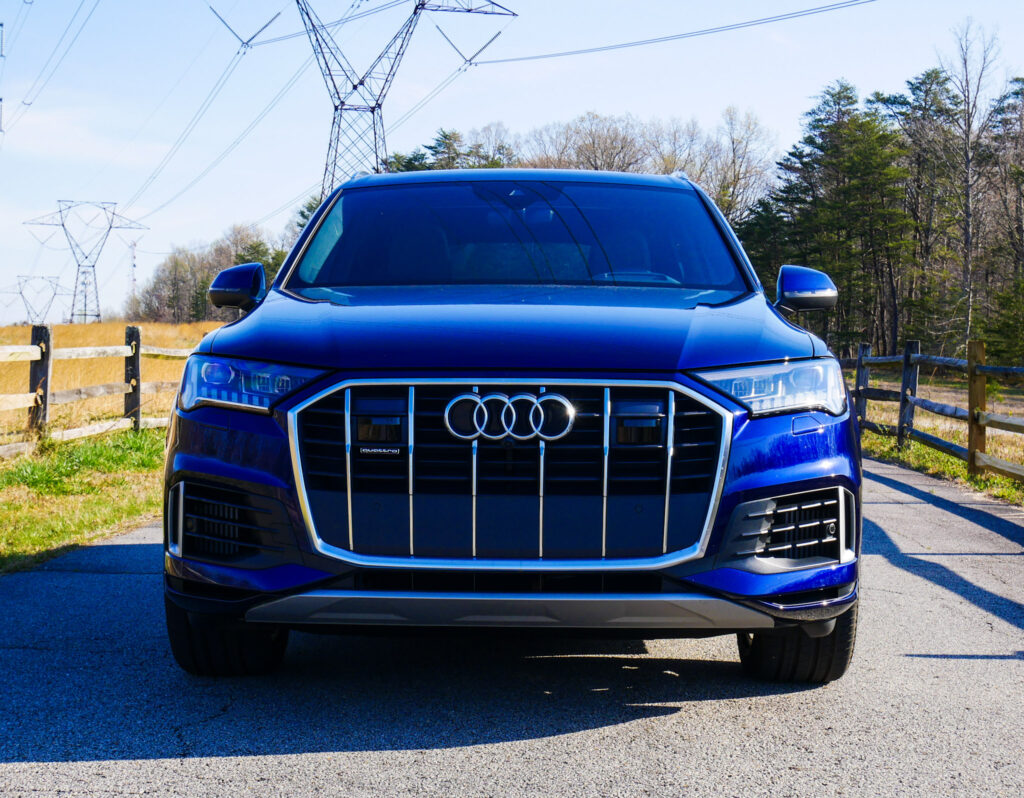 The Exterior
We traditionally always start with discussing the exterior because that's what everyone first sees. Now for the 2020 Audi Q7 Prestige 3.0, the new exterior adopts themes similar to those of the Q8 and the Q3. In other words, the new front styling looks more aggressive; there is a new rear liftgate, taillights, and a redesigned set of wheel sizes.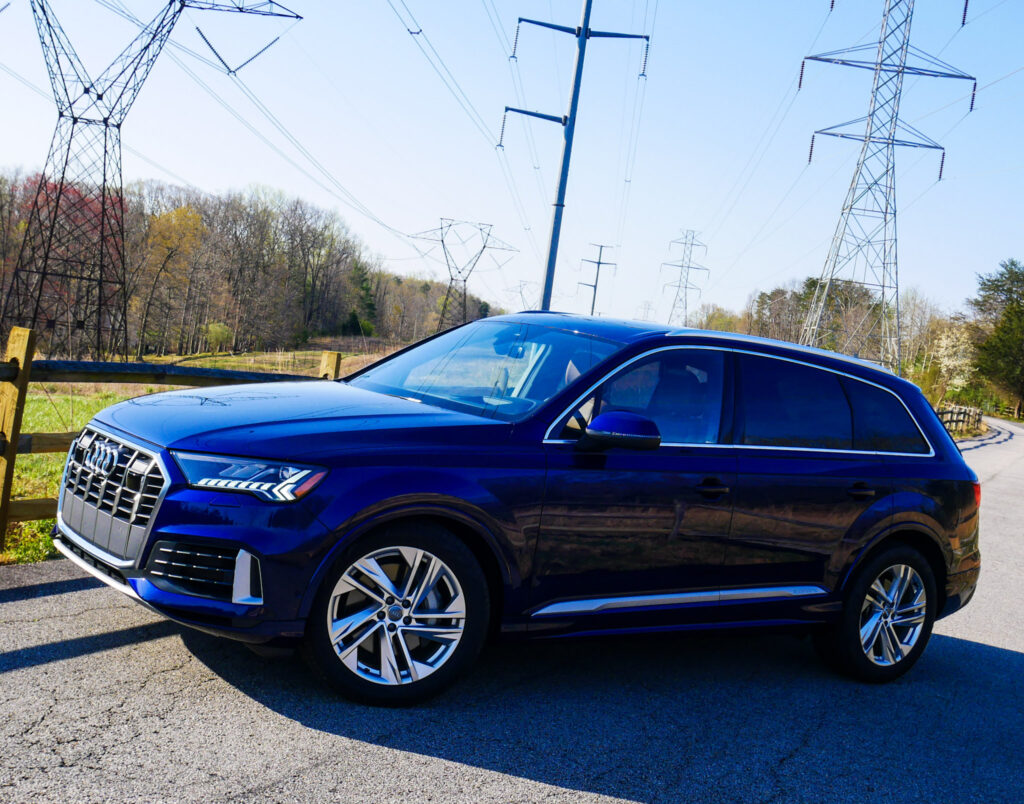 All of these new design changes make the 2020 Audi Q7 Prestige looking more prominent and taller than it is on paper. However, in practical terms, the proportions are now more well balanced compared to its predecessor.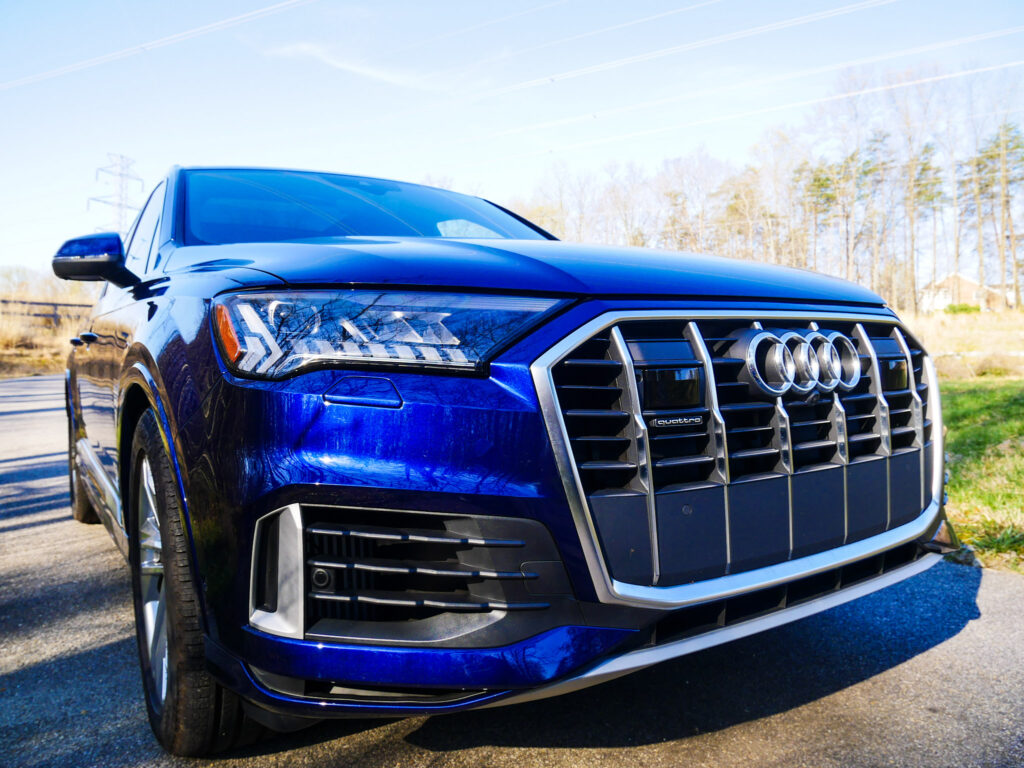 Interior Quality and Comfort
Swing over the door, it comes as no surprise that this luxury SUV can easily seat seven people. The eight-way power-adjustable seats in the front split-folding third row and leather upholstery feel premium and comfortable. The premium Valcona leather upholstery along with the heated steering wheel are welcome additions, especially for Americans who have the pleasure of living up north.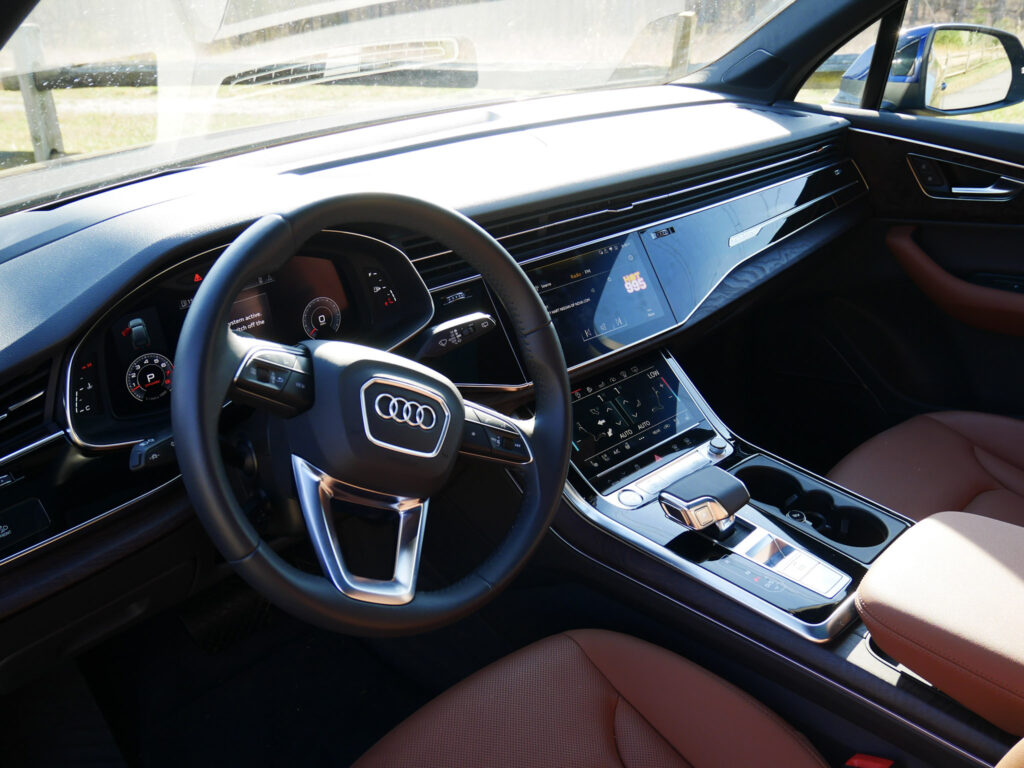 Headroom and legroom are plenty unless you're seven feet tall. Though the third row is slightly better than what its predecessor had, yet it is still cramped. However, the same can be said for the third row in the competing BMW X7 and the Mercedes-Benz GLS.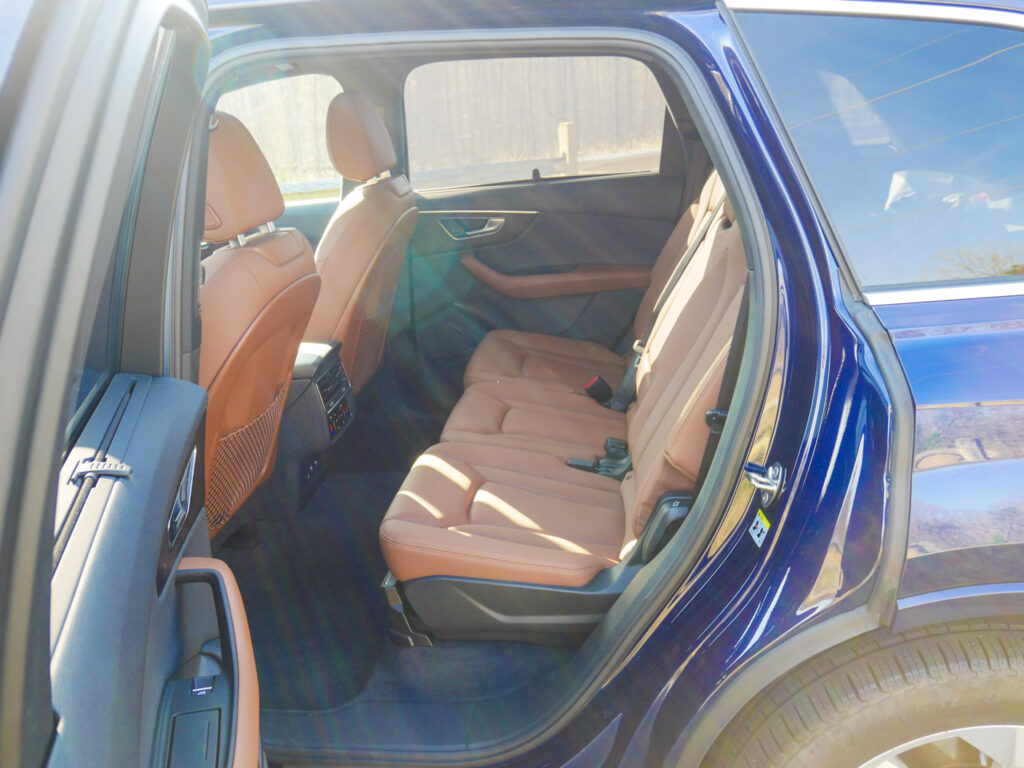 Driving Experience
Our Q7 came with a 3.0-liter V6 with 335 hp under the hood, capable of delivering a very impressive 369 lb/ft of torque. It is a mild hybrid setup with nippy acceleration. All of this is paired with what we think is one of the most refined eight-speed automatic transmission with timely shifts. If anything, it shifts like a dream.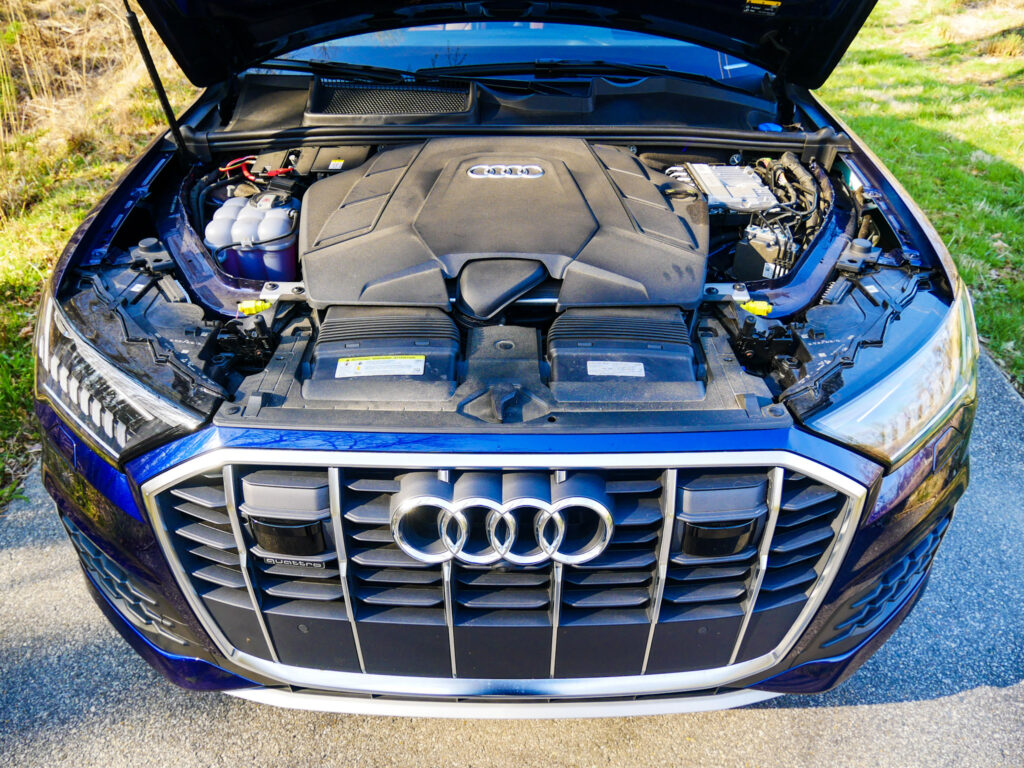 Driving the 2020 Audi Q7 Prestige 3.0 is as you'd expect; it's quiet, luxurious, and refreshing. Cornering, braking, and reversing into a tight parking spot are all made easier thanks to the tech onboard and the very precisely tuned steering wheel. If we were to compare it to the competition, the Q7 certainly comes out on top.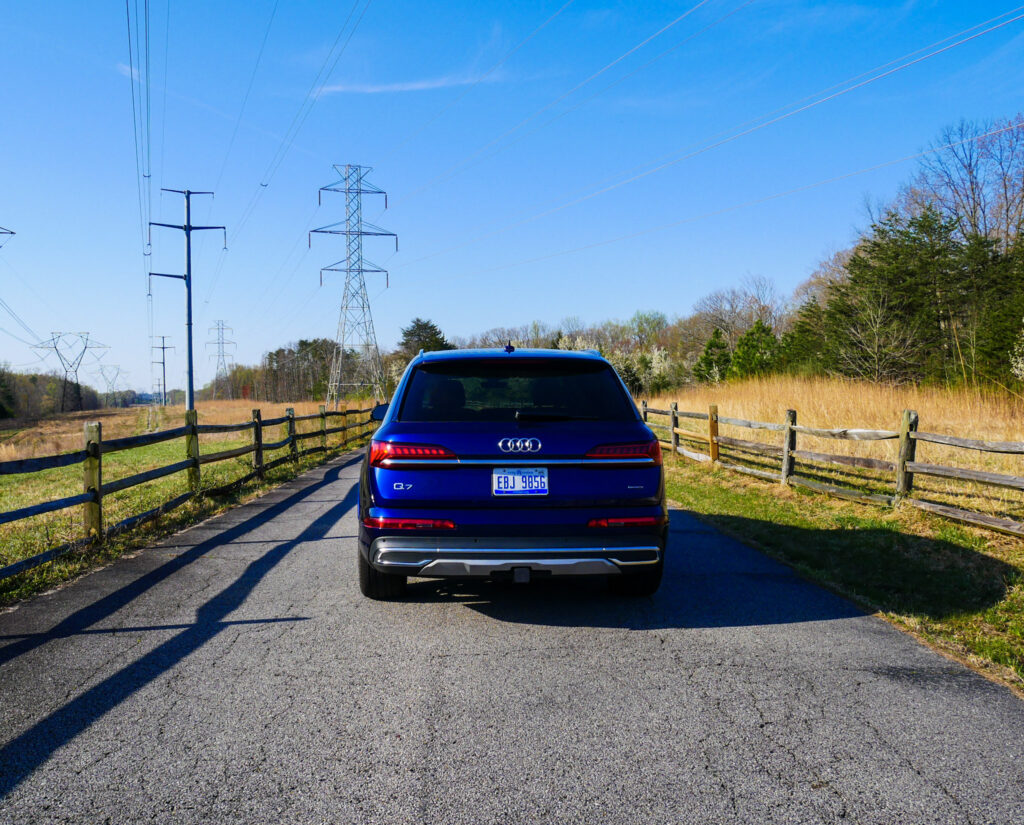 Final Verdict
Honestly, the Audi Q7 is refreshingly modern, high-tech, and yet handles perfectly. That's why it isn't hard to see why it is ranked as one of the top luxury midsized SUVs. If you are looking for comfort, luxury and safety, then Go Audi, Go quattro.