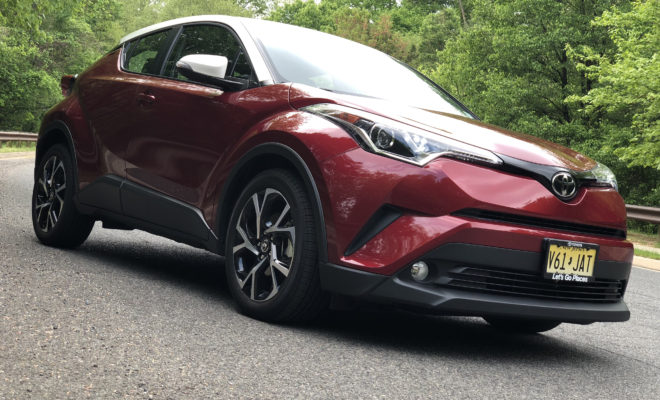 TEST DRIVES
2018 Toyota CH-R XLE is Toyota's Latest Attempt at a Crossover
By
|
The momentum behind hatchback and station wagon purchases have all but died. Though some people continue to love their design and versatility. What they probably love more is if the hatchback has an all-wheel drive feature and looks something like a mini SUV, that's what we call a crossover! One prime example of this is the RAV4, and now Toyota is attempting to mimic that success with the 2018 Toyota CH-R XLE.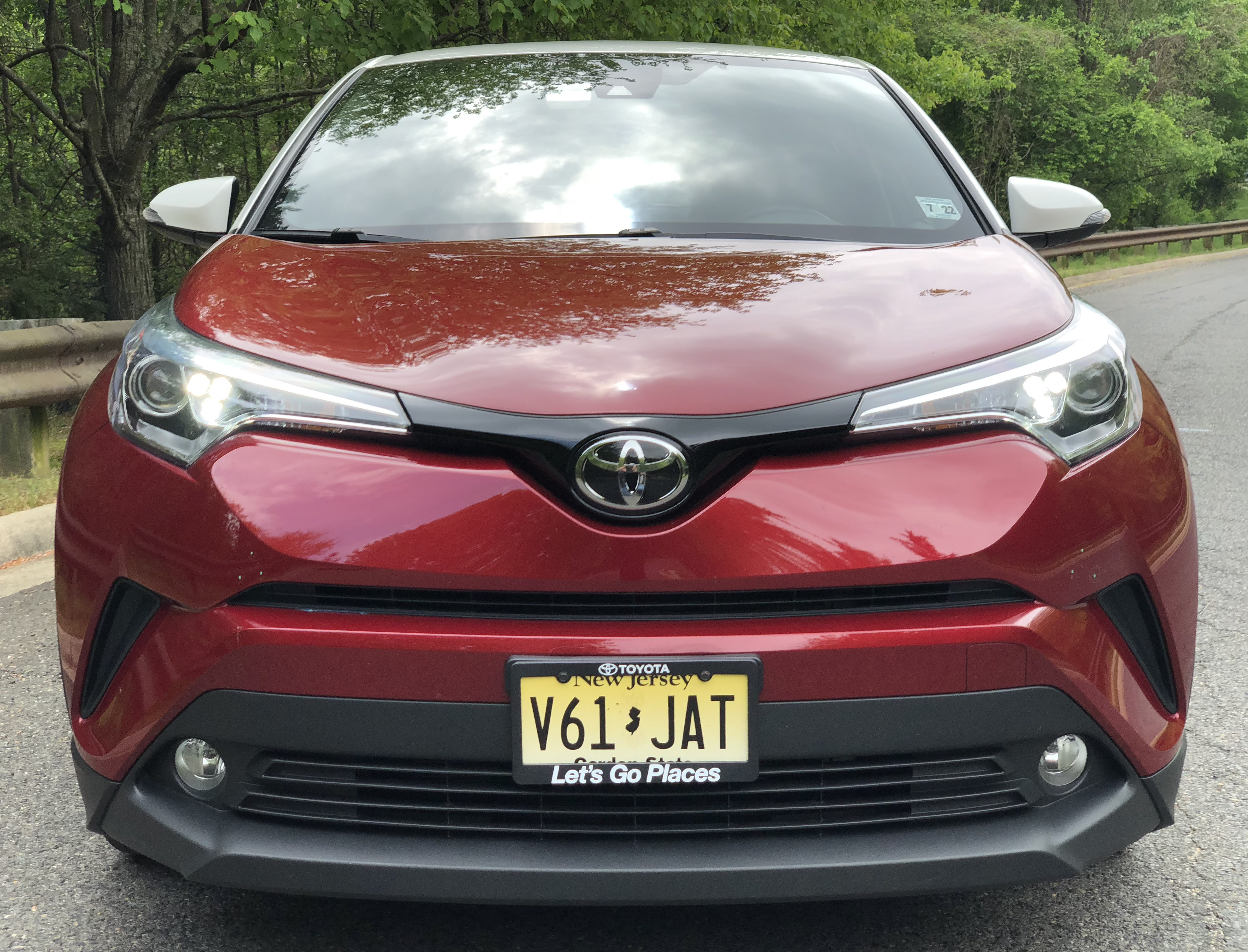 The 2018 Toyota CH-R XLE is a lot smaller but yet more affordable than the RAV4. It was originally designed for the now Scion brand which is why this particular crossover has a rather flamboyant design coupled with sporty handling. However, apart from styling, excellent handling and comfort there are other reasons to consider the CH-R XLE, but this car isn't for everyone.
Aesthetics and Drive Comfort
The most distinctive feature by far is the CH-R's design, its busy but exciting with a raised window line, a rather high stance and many swoops and accents which come together making it a head turner. Though we didn't quite know what to think of it at first, it did grow on us by the time we exited the vehicle.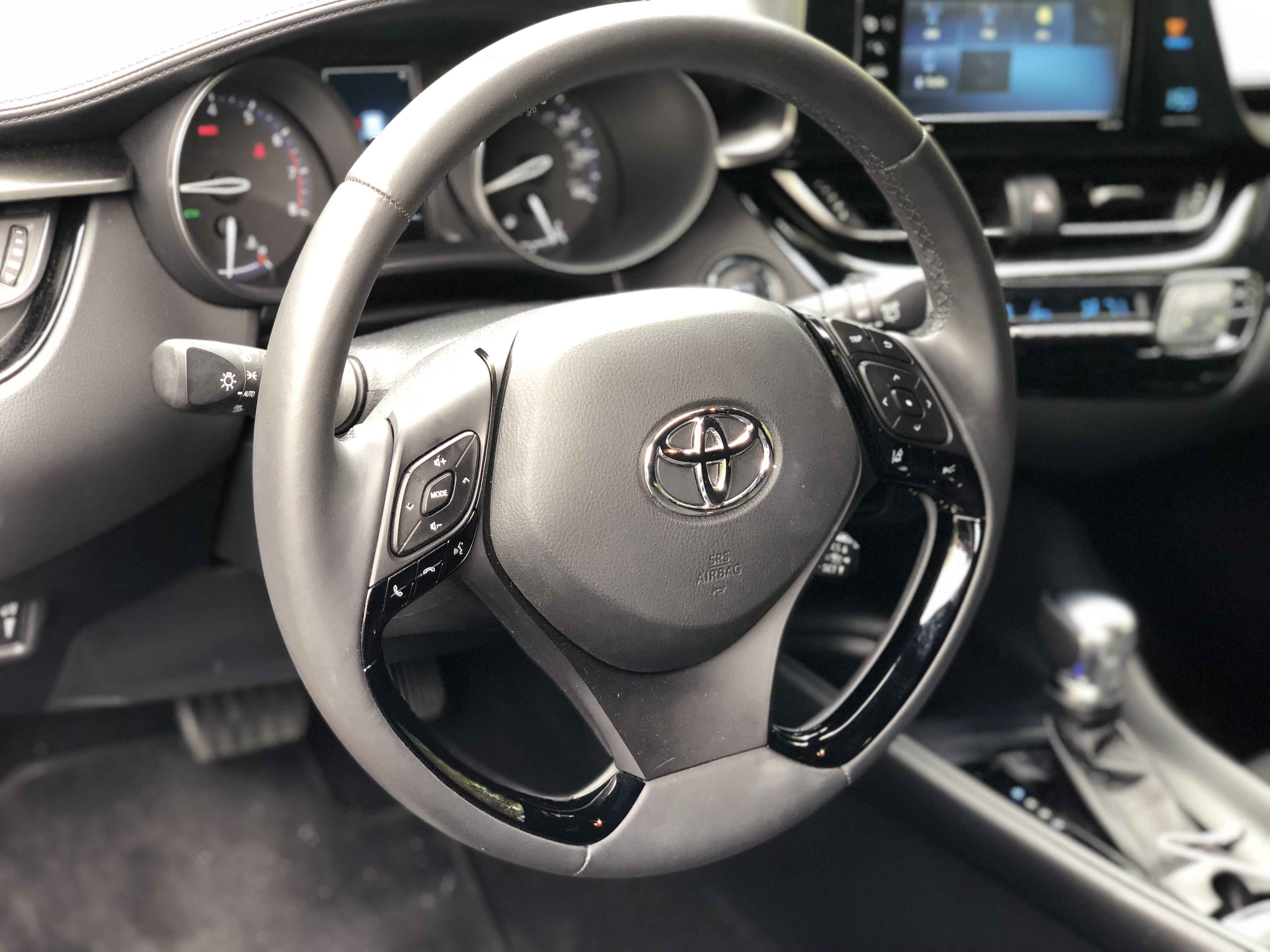 On the inside, Toyota tends to keep things simple yet still comfortable with spacious room in the back and front. Plus, the interior seems to be dotted with many diamond shapes along the headliner, and the same goes for the buttons.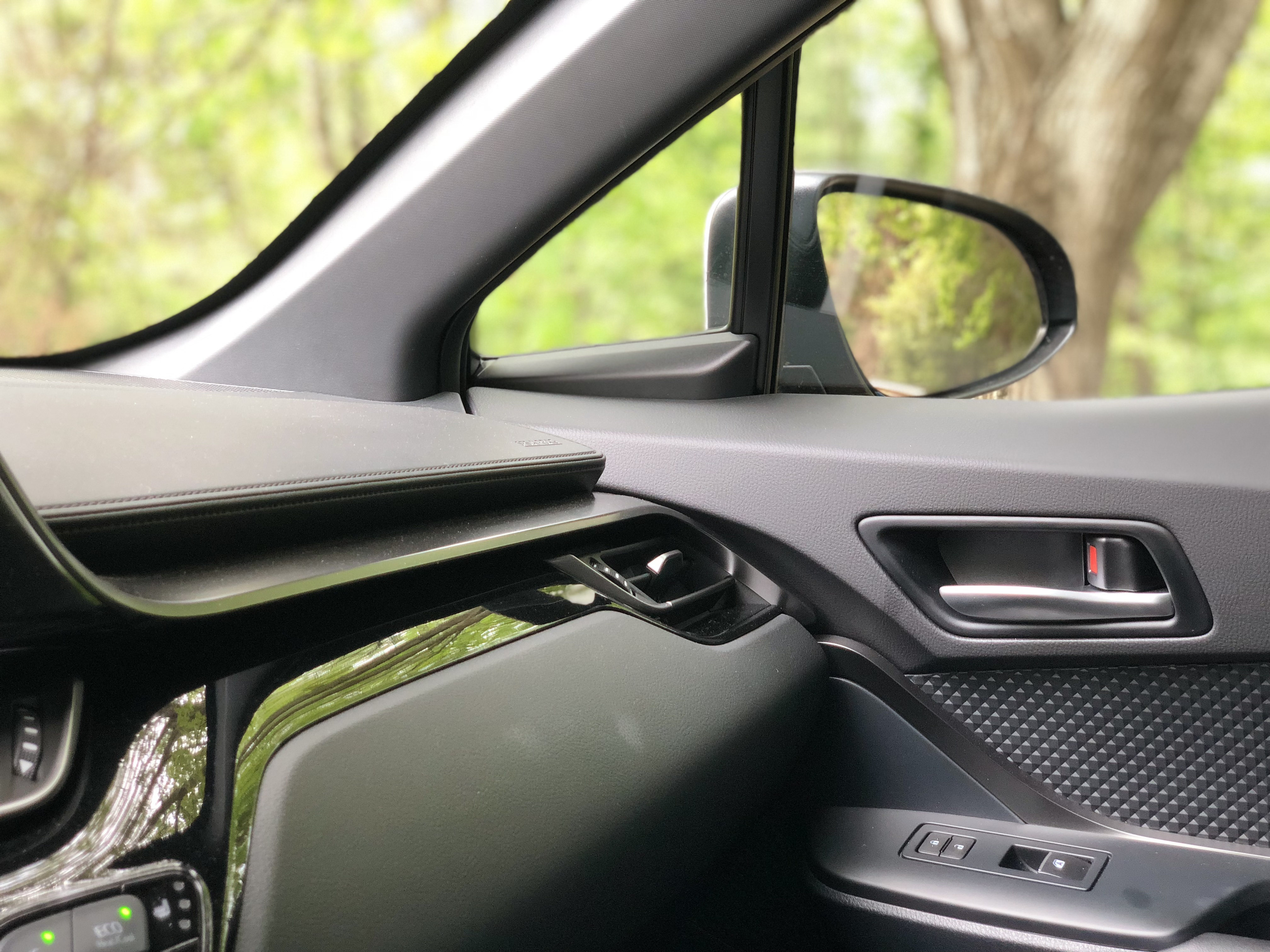 Driving is pretty comfortable with the only issue being that the telescopic steering wheel didn't extend out. That made driving a little uncomfortable, and we reckon it will be quite difficult for anyone above 6ft tall.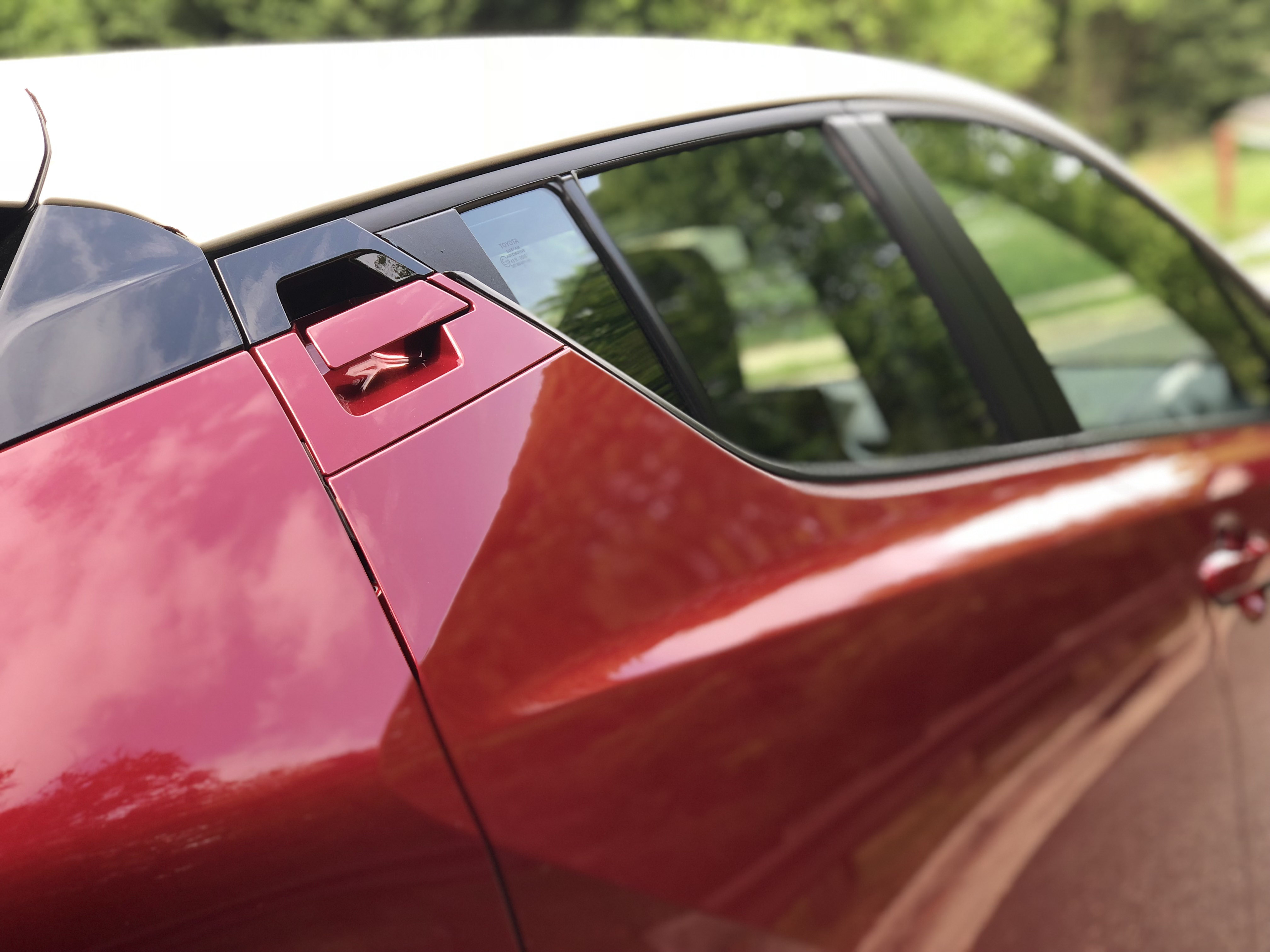 On The Road Performance
Under the hood, the CH-R XLE packs a 144HP inline-4-liter engine coupled with a CVT which solely powers the front wheels. We found that driving was comparatively slow. It does not zip through traffic just as you'd want a hatchback crossover to and that's primarily the CVT to blame. It takes a while for it to kick in, so the acceleration is pretty slow.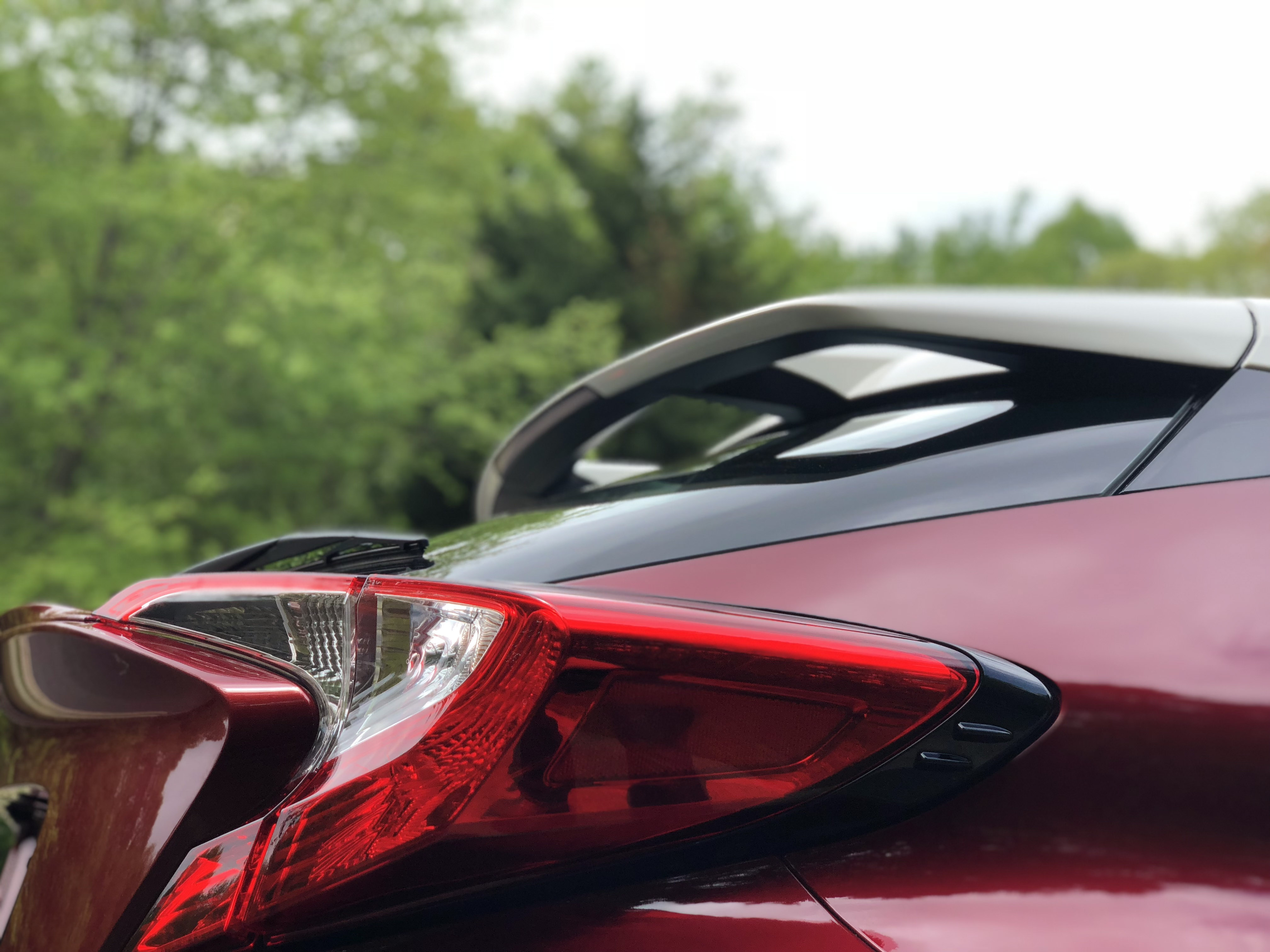 We even switched to 'Sport' mode assuming that things would improve, but it didn't. Unfortunately, the 'Sport' mode makes no noticeable difference, and with 29-mpg fuel efficiency, it isn't the most economical. However, road grip, and handling, especially around tight corners, is excellent. It is certainly way better than many other hatchback Toyotas we've driven including the Yaris.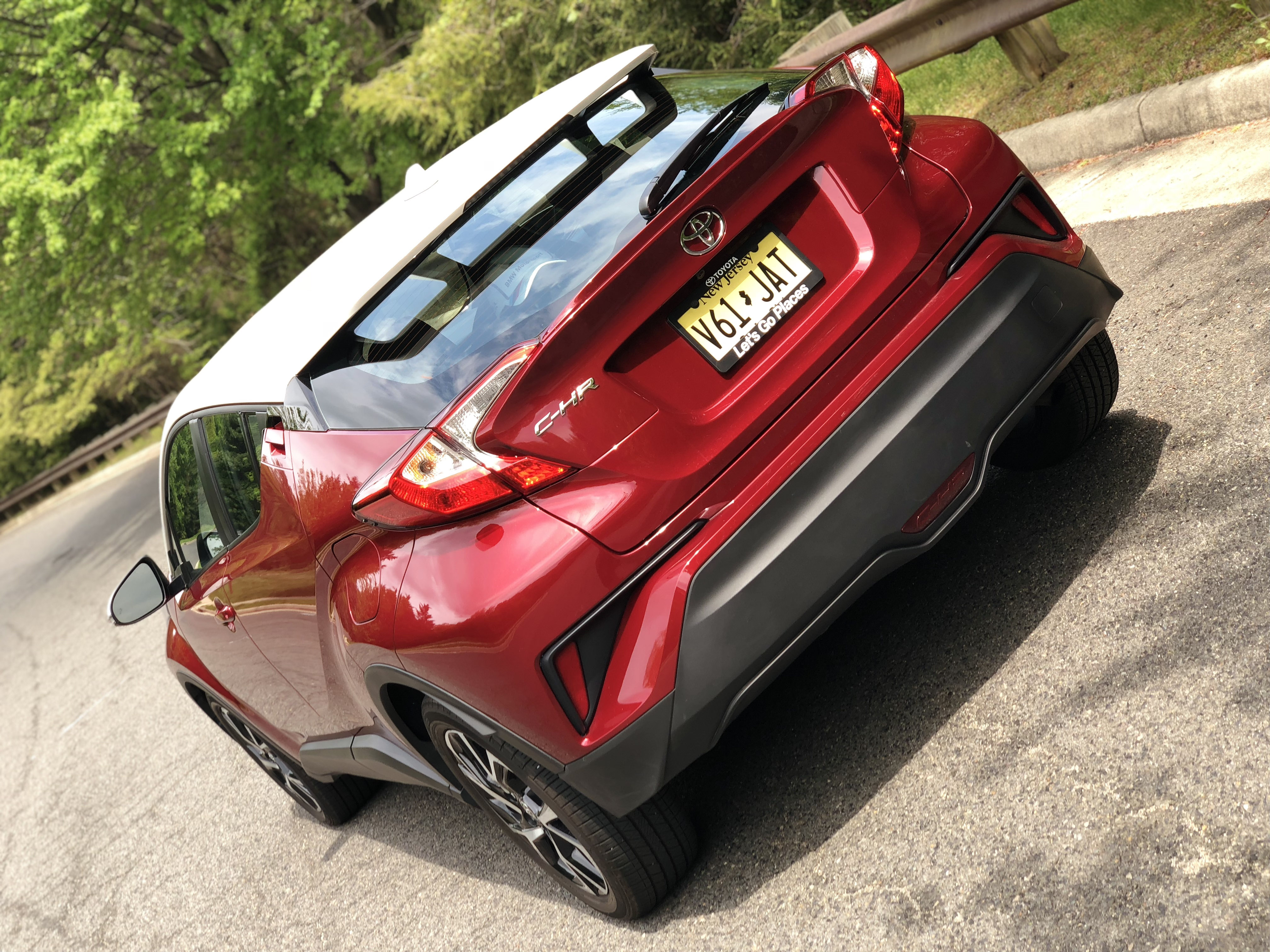 Final Verdict
Despite its sluggish driving experience and comparatively low fuel economy, the CH-R XLE is still a pretty good car. While slightly more expensive than the competition the XLE offers dual-zone automatic climate control, automatic headlights and its unique blend of traffic sensing cruise control. The XLE trim also adds features like blind spot monitoring and heated front seats. In our opinion, if you're looking for a solid crossover, with great aesthetics, sturdy construction with an array of safety features, and good resale while overlooking the sluggish transmission, then the CH-R XLE is for you.