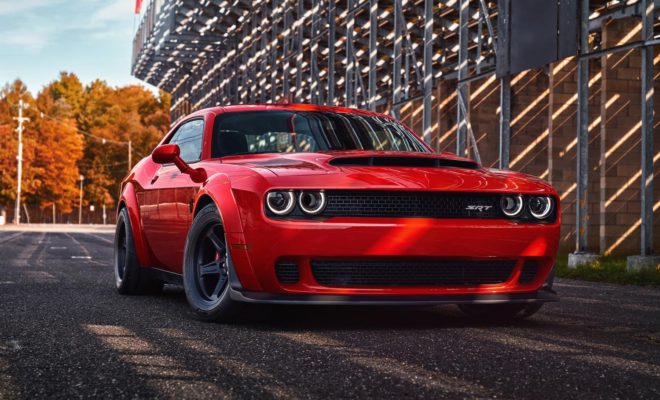 WHAT'S HOT
2018 Dodge Challenger SRT Demon is Here
By
|
Dodge rocked the high-performance car world in 2014 with the 707-horsepower Charger SRT Hellcat and Challenger SRT Hellcat, building supercar performance at affordable prices. They were the most powerful muscle cars ever – until now.
Dodge is shaking the foundation of the entire performance car industry, launching New York International Auto Show week with its wickedly fast new 2018 Dodge Challenger SRT Demon – highly capable on the street, absolutely dominating at the drag strip.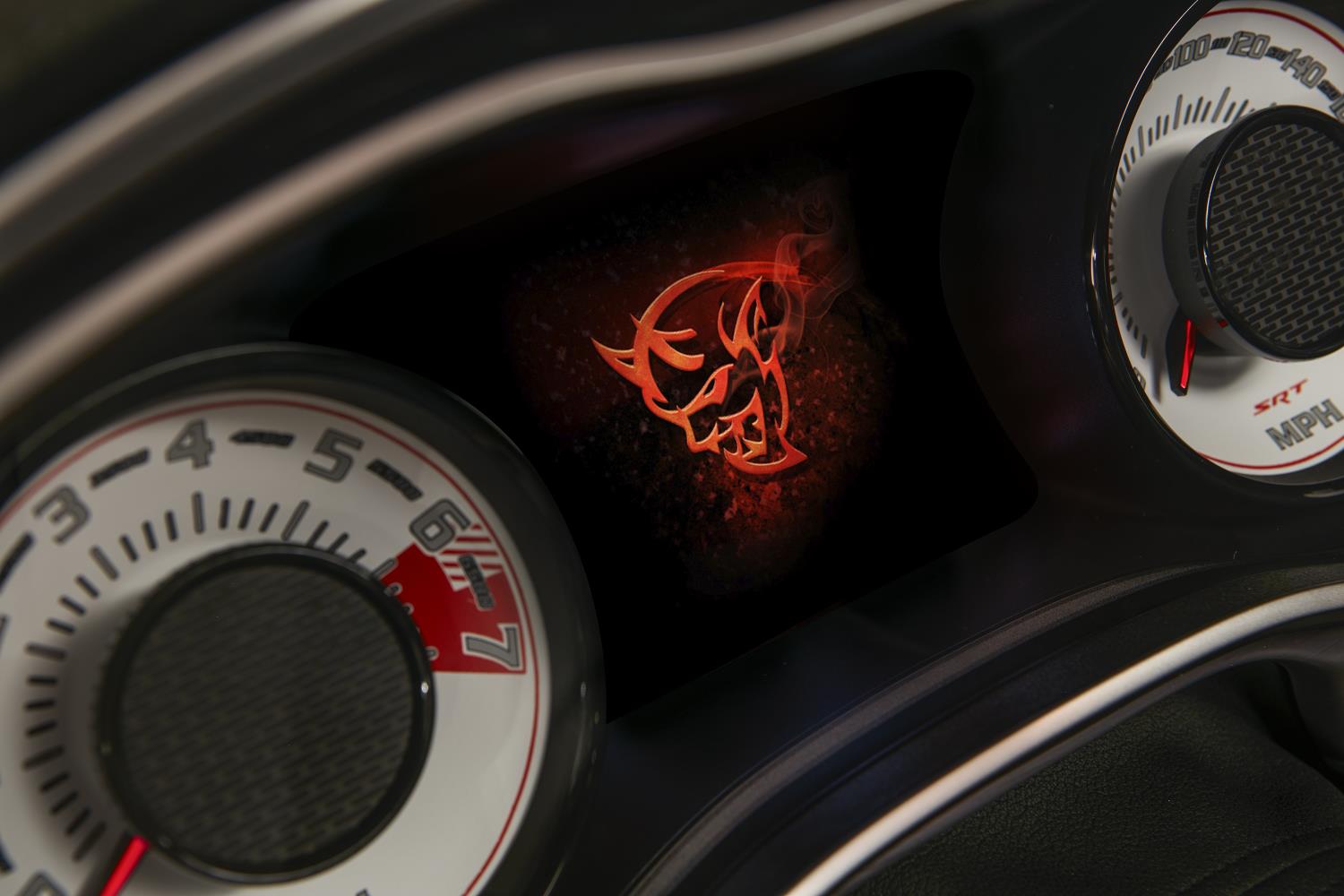 Powered by a 840-horsepower, supercharged 6.2-liter HEMI® Demon V-8, the limited-production Challenger SRT Demon is the world's most powerful factory-production V-8 – bar none. NHRA-certified 9.65 seconds @ 140 mph makes the Dodge Challenger SRT Demon the fastest ¼-mile car in the world.
Performance numbers:
0-30 mph: 1.0 second
0-60 mph: 2.3 seconds
Quarter-mile: 9.65 seconds at 140 mph
The Challenger SRT Demon also is the world's first production car to lift the front wheels at launch and set the world record for longest wheelie from a standing start by a production car at 2.92 feet, certified by Guinness World Records. And hold onto your seat. The Challenger SRT Demon also registers the highest g-force (1.8 g) ever recorded at launch in a production car.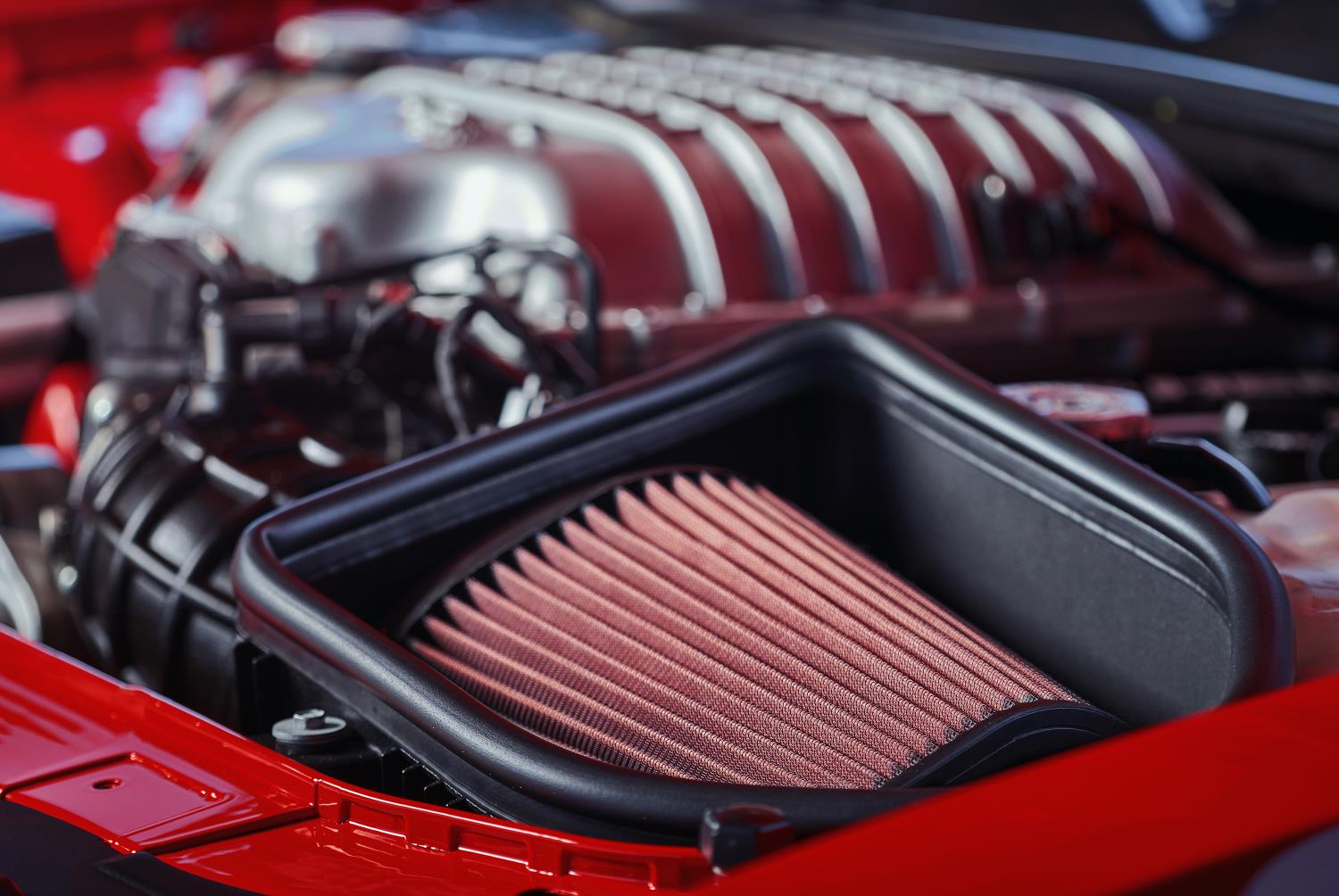 "With Demon, our goal was to build a car that would tattoo the Dodge logo into the subconscious of the general market, beyond even our loyal enthusiasts, said Tim Kuniskis, Head of Passenger Cars – Dodge, SRT, Chrysler and FIAT, FCA North America. "To do so, we had to set records that have never been set before, do more than has ever been done before, go beyond even the legendary Hellcat. The result: an 840-horsepower, 9-second muscle car unlike anything that has ever come before it."
The Challenger SRT Demon's record-setting performance is the result of collaboration among the Dodge//SRT, Design, Engineering, Powertrain and Manufacturing teams inside FCA US LLC, many of whom are experienced and active drag racers. While the 2018 Dodge Challenger SRT Demon remains a potent street car, every component was scrutinized and optimized for weight, capability and durability on the strip.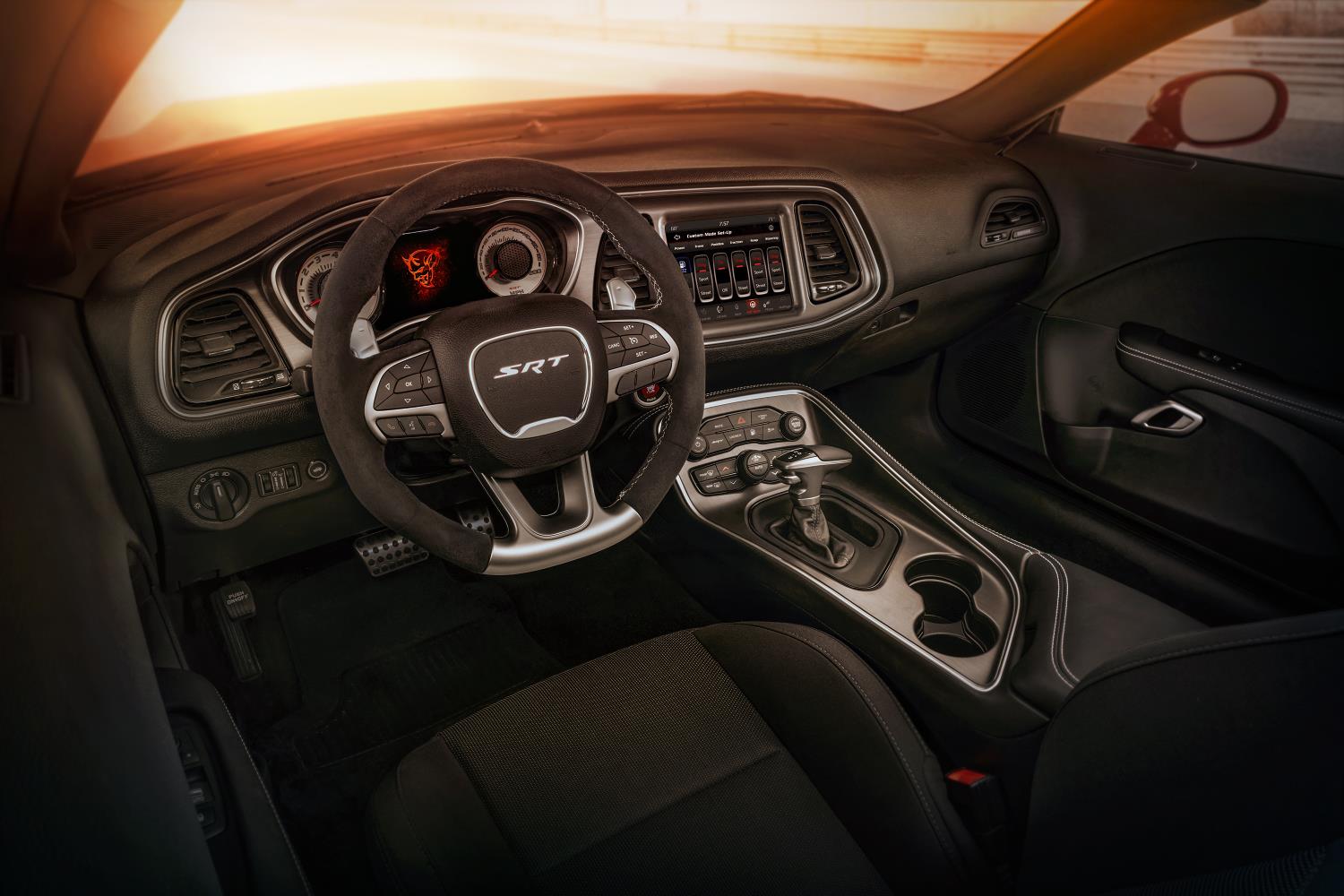 The performance records flow from an impressive list of street-legal production car industry firsts. That list includes:
@ Factory-installed wider, Nitto street-legal drag radials for improved grip, 40 percent more launch force compared with SRT Hellcat tires
@ Available Direct Connection engine controller calibrated for 100+ unleaded high-octane fuel
@ SRT Power Chiller™ redirects air conditioning refrigerant to chill the charger air cooler
@ After-Run Chiller runs the cooling fan and the low-temperature circuit coolant pump after engine shutdown
@ TransBrake locks the output shaft of the TorqueFlite eight-speed automatic transmission to hold the car before launch, allowing the driver to increase engine rpm for higher torque and quicker response
@ Torque Reserve boosts engine air flow and supercharger rpm before launch, delivering wickedly fast acceleration
@ Drag Mode suspension tuning maximizes weight transfer to the rear wheels for better traction
@ Drag Mode Launch Assist uses wheel speed sensors to watch for driveline-damaging wheel hop at launch and in milliseconds modifies the engine torque to regain full grip and then continues accelerating the car down the track
@ Available narrow "front runner" wheels for use at drag strips cuts front-end weight
Wide-body exterior styling, with concealed wheel well attachments house Challenger SRT Demon's massively wide 315/40R18 tires
@ Front passenger seat and rear seat deleted to reduce weight (can be optioned back for $1 each)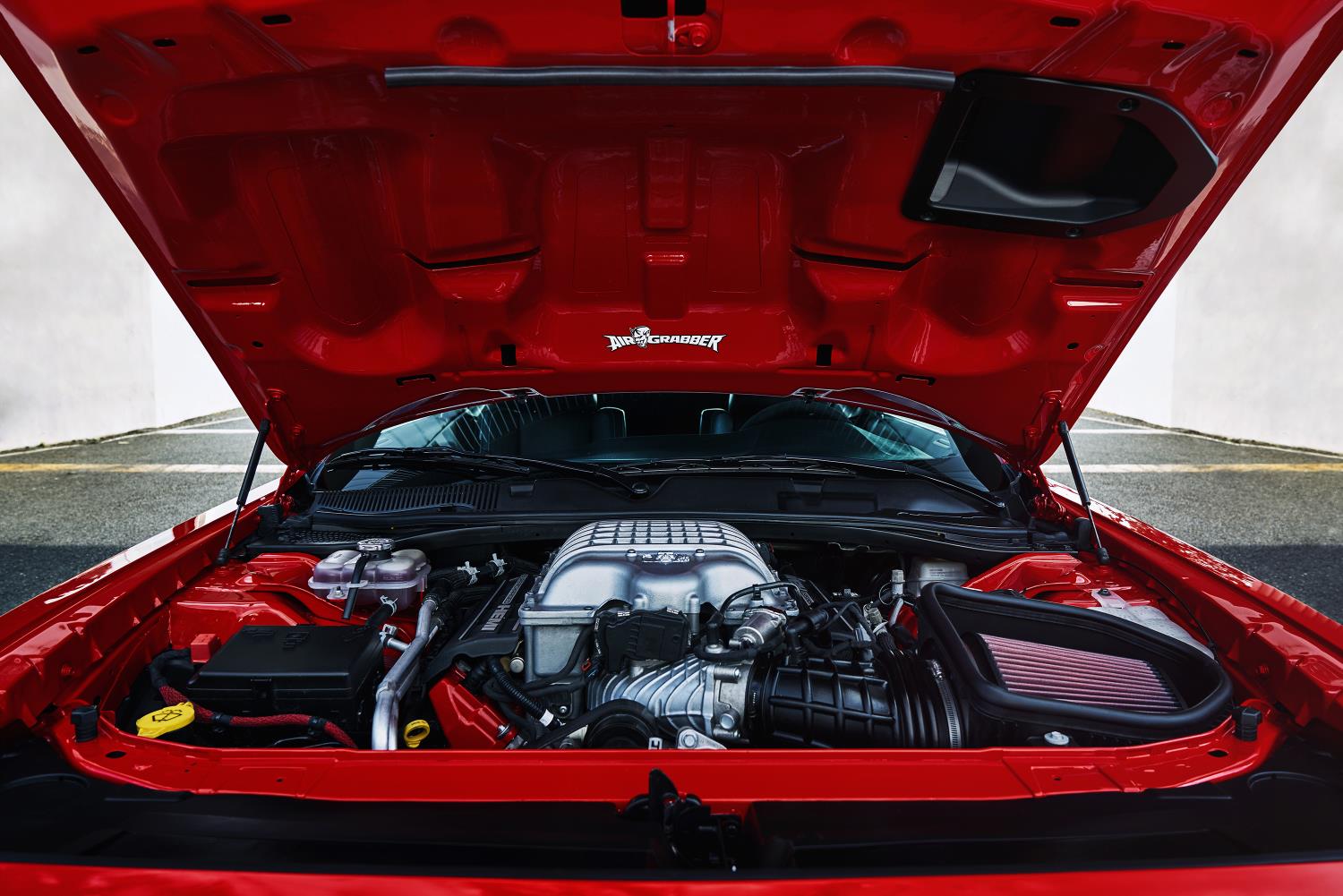 Production of the limited-edition single model year Challenger SRT Demon begins later this summer, with 3,000 vehicles for the United States and 300 vehicles for Canada. Deliveries to Dodge//SRT dealers will begin this fall.
Dodge has named Hagerty as its official insurance provider of the Dodge Challenger SRT Demon – Hagerty is a company for people who love cars and they already protect many of the rarest high performance cars in the world.