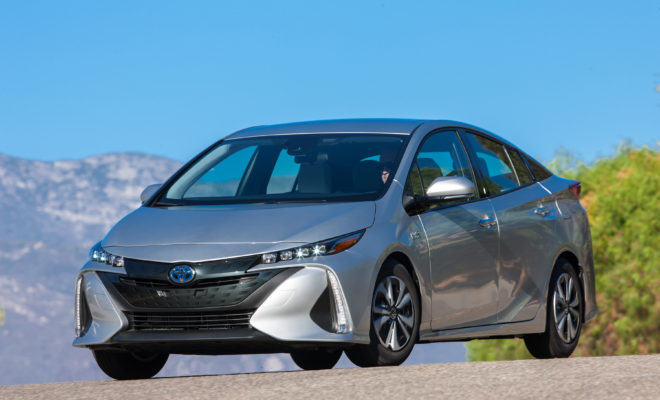 TEST DRIVES
2017 Prius Prime: Ready for the Hybrid Hall of Fame
By
|
Prime Time. It was an expression that stoked fear in the hearts of wide receivers in the National Football League for 14 seasons. No, I'm not talking about the prime time game of the week, Monday Night Football, I'm talking about the lockdown moniker assigned to number 21, "Neon" Deion Sanders, a.k.a. Prime Time, the Hall of Fame cornerback who dominated his side of the field most weekends.
The 2017 Toyota Prius Prime can also be referred to as Prime Time. No, it's not blazing fast like Deion was, with his 4.24 time in the 40 yard dash. But the Prius Prime is quick enough, and does everything else well enough to be spoken of in the same sentence as one of the greatest to ever play the game.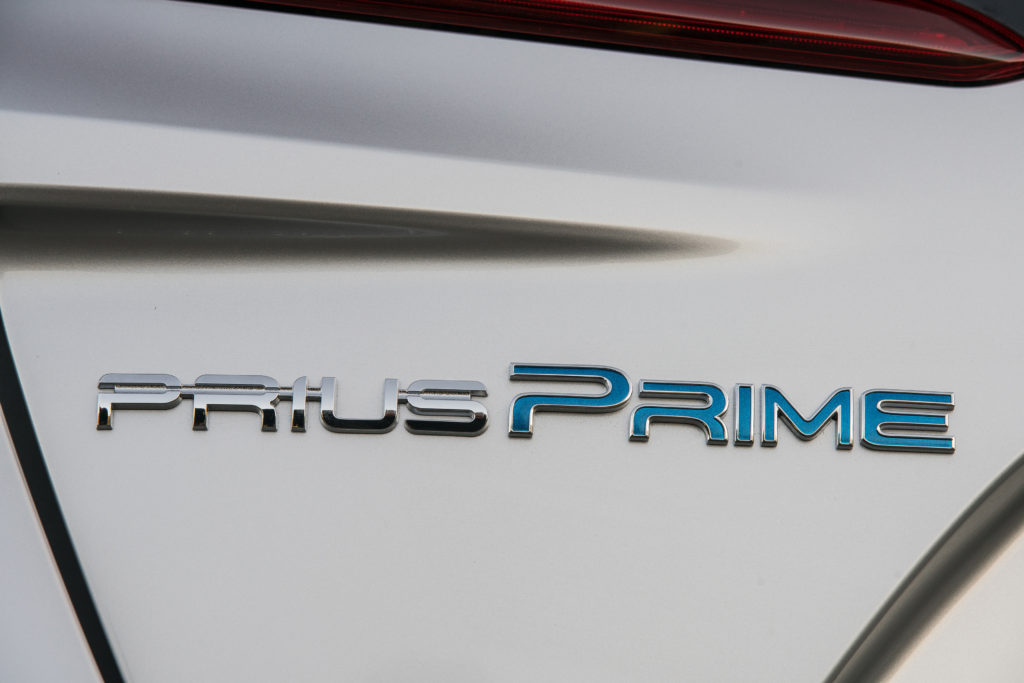 And why is this you ask? Well, since its game-changing introduction in 1997, Toyota's all-time best selling hybrid has rewritten the rules of the fuel efficiency game.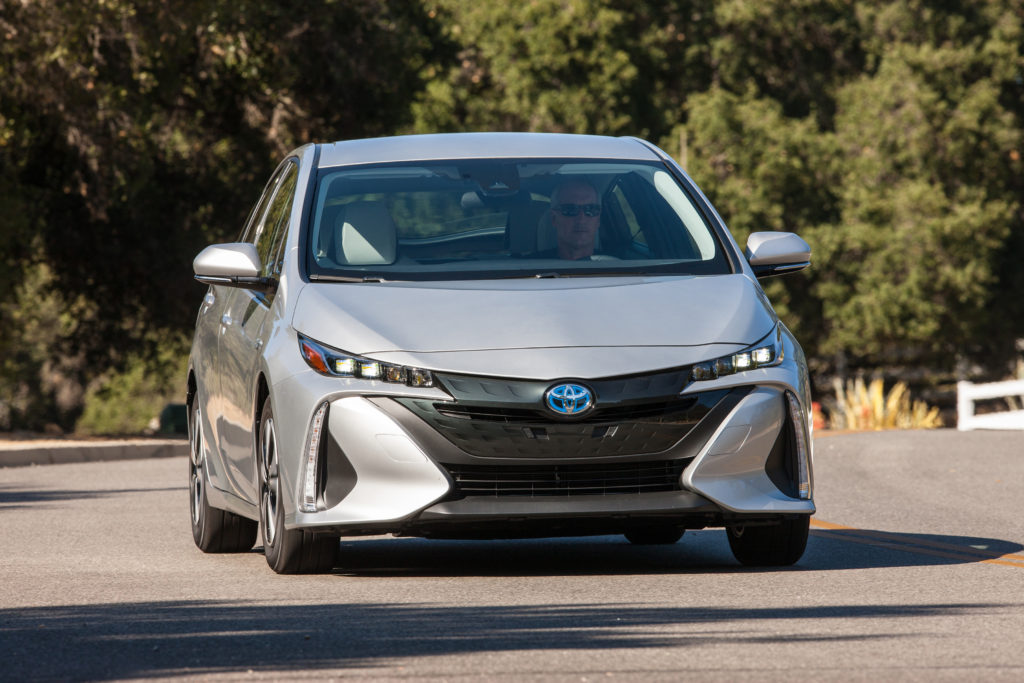 Recently, I watched the Mercedes-Petronas team do their usual 1-2 podium finish at the Mexican Grand Prix. The winners, Formula 1 spec hybrids. Porsche, Audi, and a bunch of the big boys recognize the efficiency and pure power a hybrid drivetrain can provide. So naturally, Toyota has extended the technology to its luxury brand Lexus.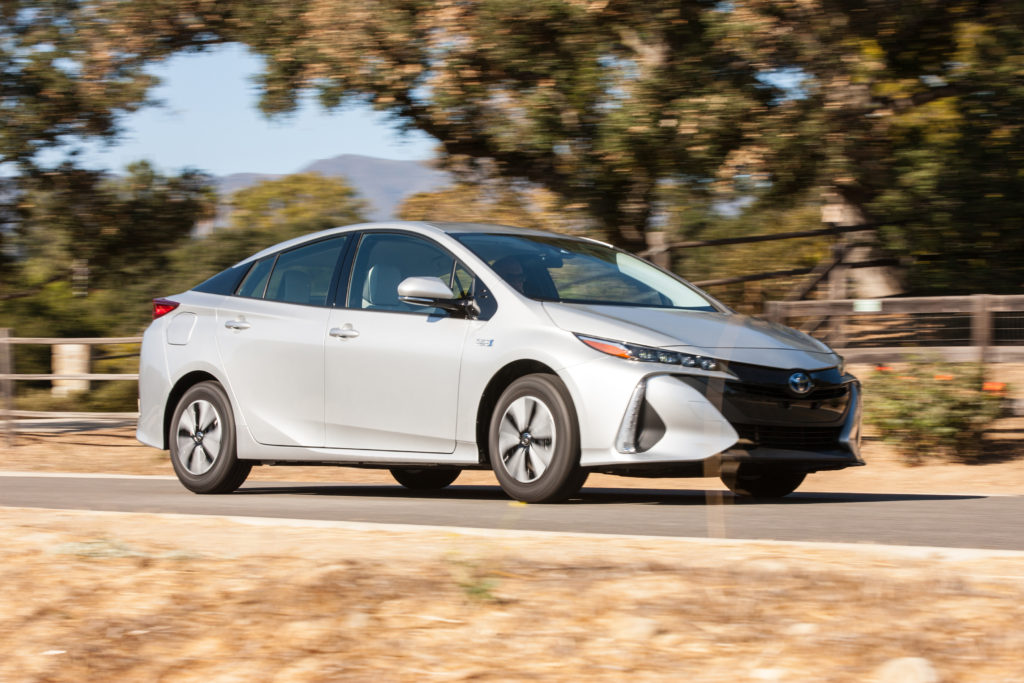 The 2017 Prius Prime joins a Prius lineup that includes a hybrid for almost every flavor: Prius "C" starting at $19, 560; Prius Liftback, starting at $24,685; Prius Prime starting at $27,100, and baby SUV Prius V, starting at $26,675. Yes, the largest Prius comes in a bit cheaper than the Prime, as the Prime is heavily contented with the latest hybrid technology, and safety and convenience gear.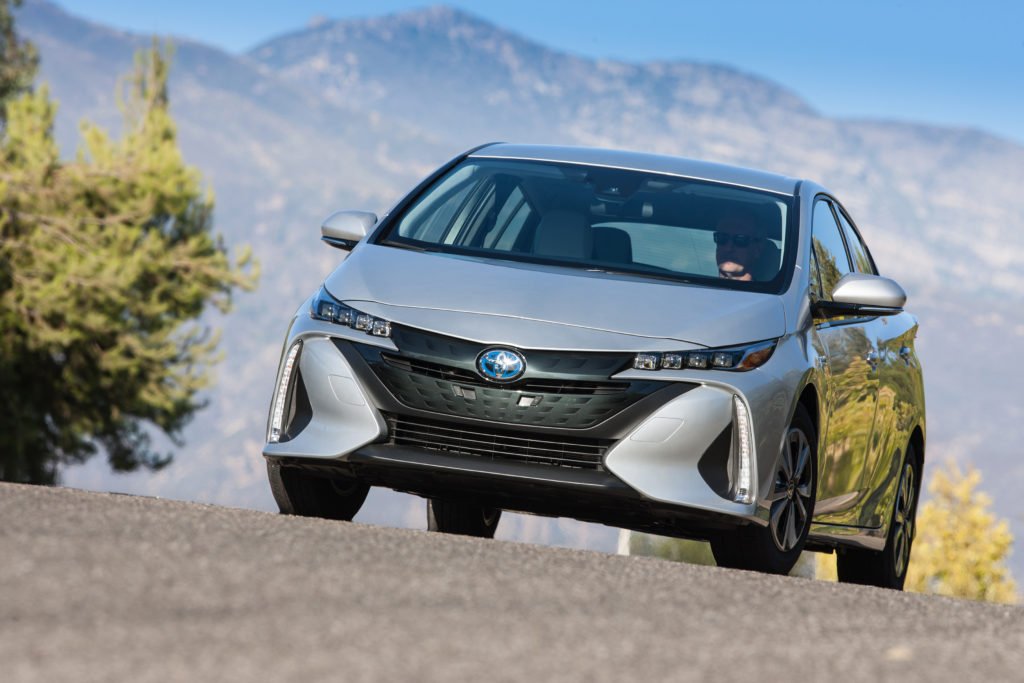 Take for example the new dual-motor powertrain in the Prius Prime. Toyota didn't add another motor, however, as a new one-way clutch engages both the generator and electric drive motor for drive power, it's the first time the onboard generator has been used for that purpose. The gasoline-powered portion of hybrid duties is presented in the form of a 1.8-liter, four cylinder, double overhead cam engine with Toyota's proven VVT-I variable valve timing telemetry. The 1.8 outputs 95 horsepower and 105 pound-feet of torque.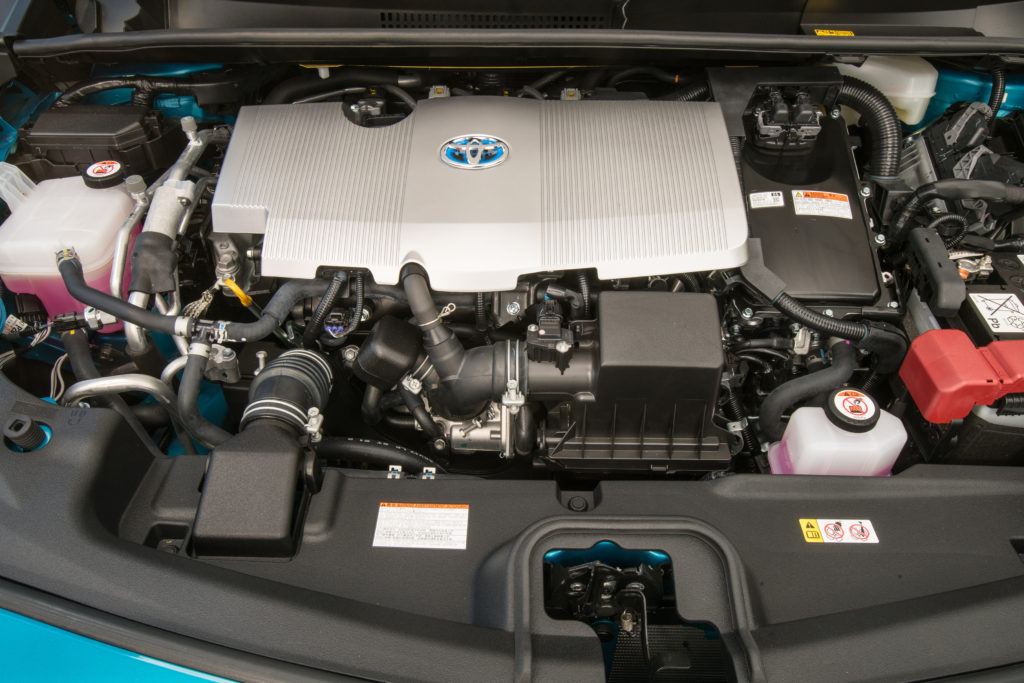 The electric "Motor Generator" side features a permanent magnet AC synchronous motor that boosts total Prius Prime horsepower to 121.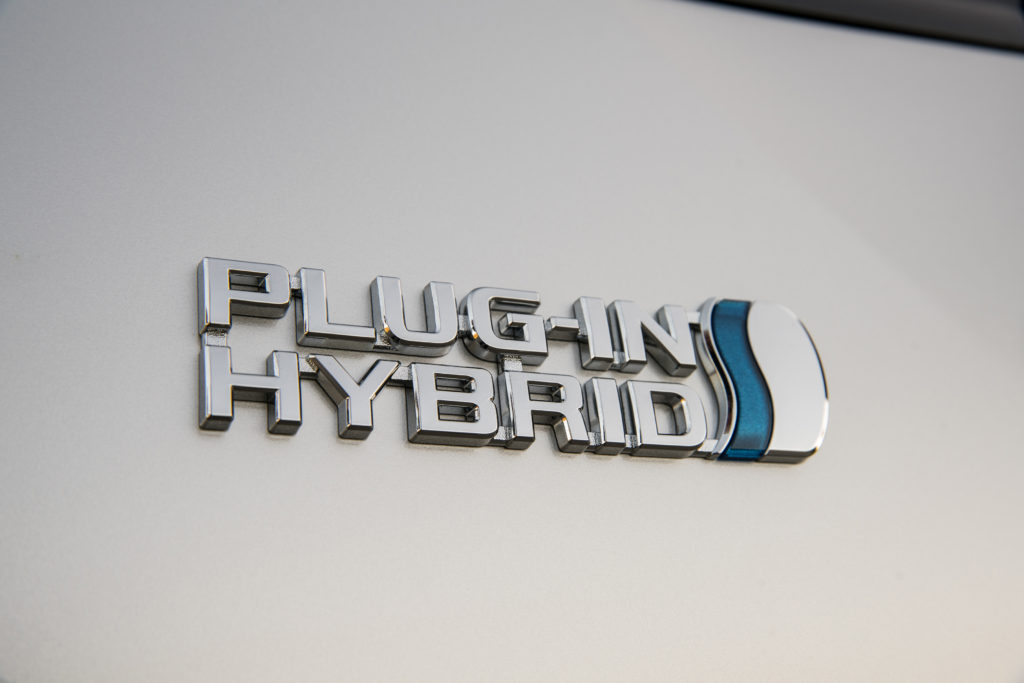 EPA estimated fuel economy is 55 city, 53 highway and 54 combined. In electric only mode, the Prius Prime can travel up to 25 miles at up to 84 mph, with equivalent economy of 124 miles per gallon. Total hybrid range is an impressive 640 miles.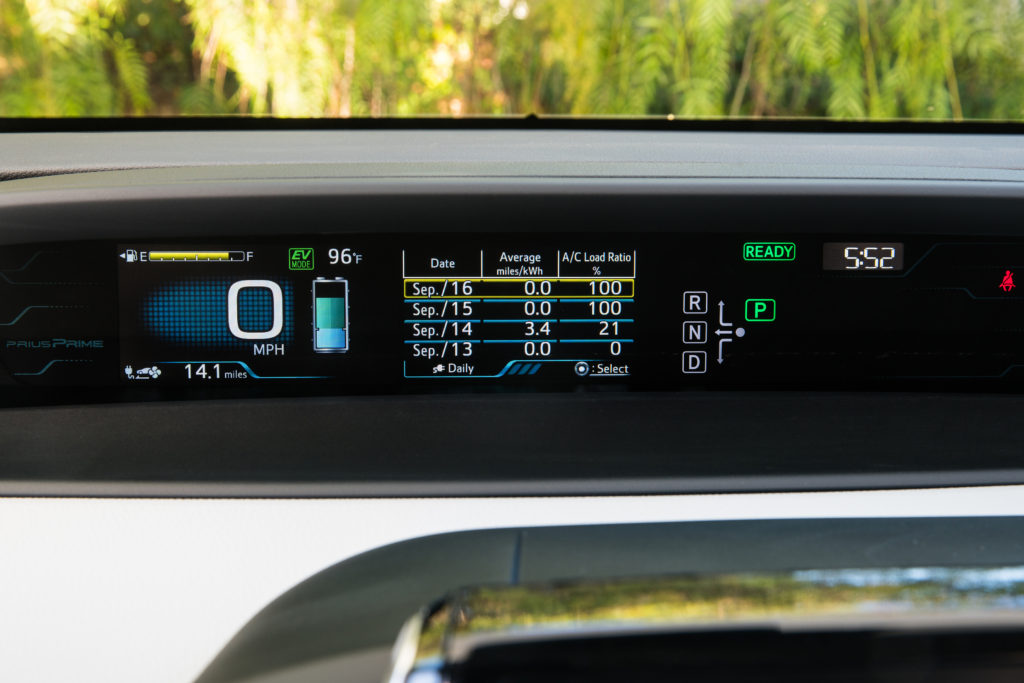 The Prius Prime offers two main drive modes: EV Auto Mode and Hybrid Mode. The Prius Prime is designed to drive mainly in EV Auto mode to enhance total vehicle driving range, as EV Auto Mode will automatically rely more on its electric capability, especially in urban and suburban driving during shorter trips. But in situations where it is more efficient to run the gasoline engine, Prius Prime runs primarily on the gasoline engine with support from the electric motor.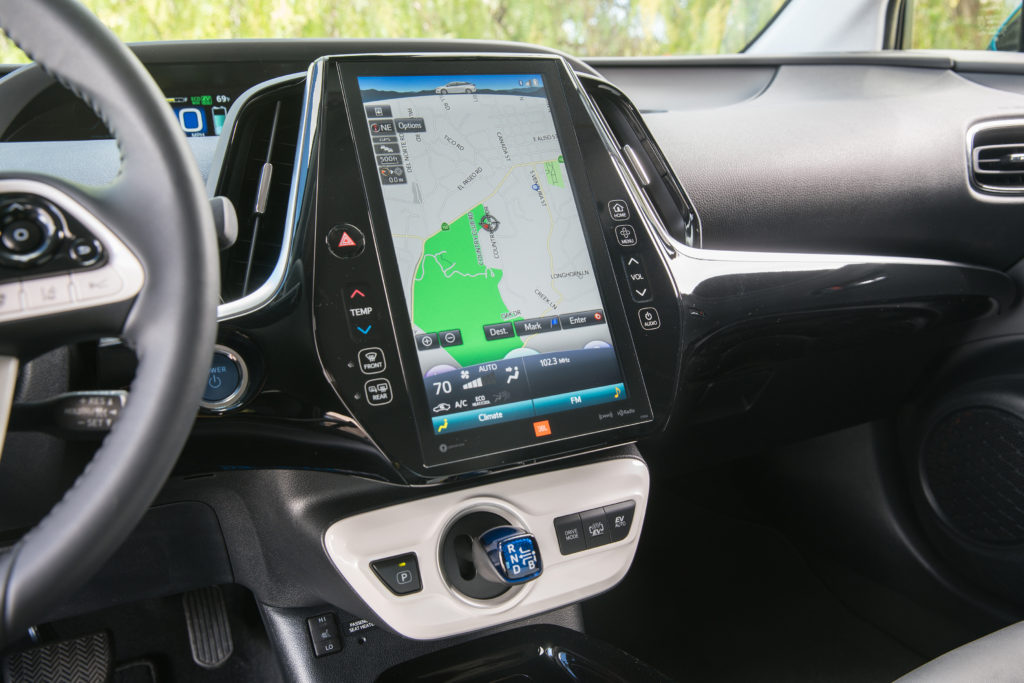 The Prius Prime can even optimize range by memorizing your stopping patterns on frequently driven routes and suggesting when to let off the accelerator. Available Predictive Efficient Drive with Predictive Deceleration Support collects daily driving data to predict points of deceleration and stopping. From then on, when the driver goes through a location in the database, the system indicates when to let off the accelerator and can apply assisted deceleration to help boost fuel efficiency. Could a self-driving autonomous Prius be in our near future?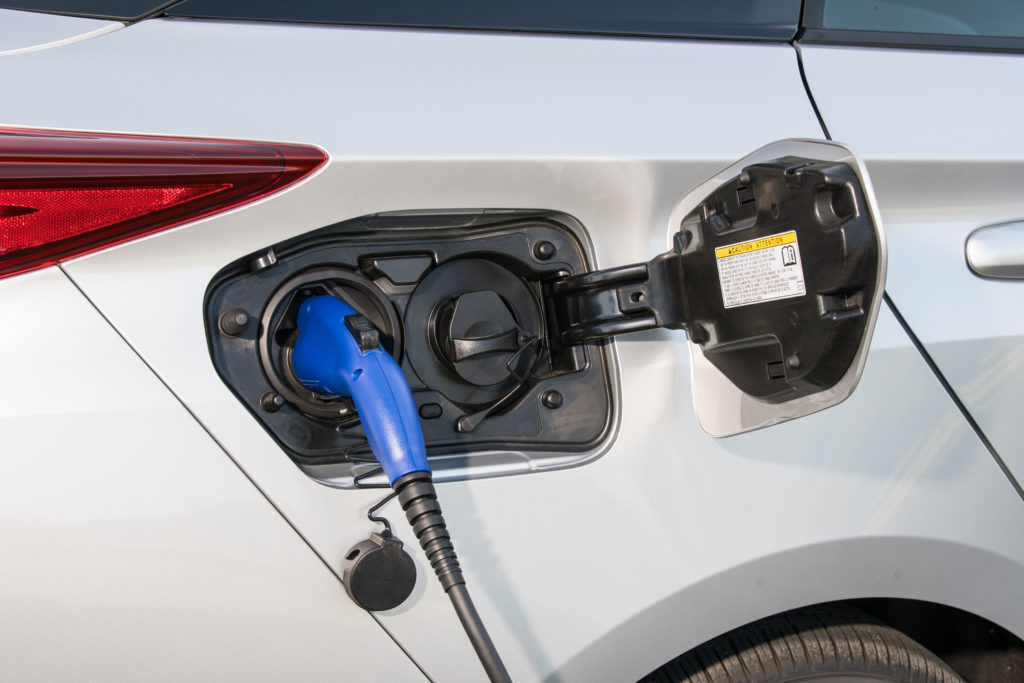 Both the standard Prius hybrid and the Prius Prime are powered by Toyota's "Hybrid Synergy Drive" powertrain. The biggest difference is that the Prius Prime can be plugged in to recharge its larger 8.8 kWh lithium-ion battery pack – more than double that of the Prius Plug-in Hybrid it replaces. Charging using a standard household outlet takes less than five-and-a-half hours, or about two hours when using a public charger or other 240V source. And Toyota has partnered with ChargePoint, the world's largest public charging network, to provide access to more than 30,000 charging spots, the majority of which are free to users. There's even a wide selection of Prius Prime Apps that manage vehicle charging, climate control, location services and other vehicle functions.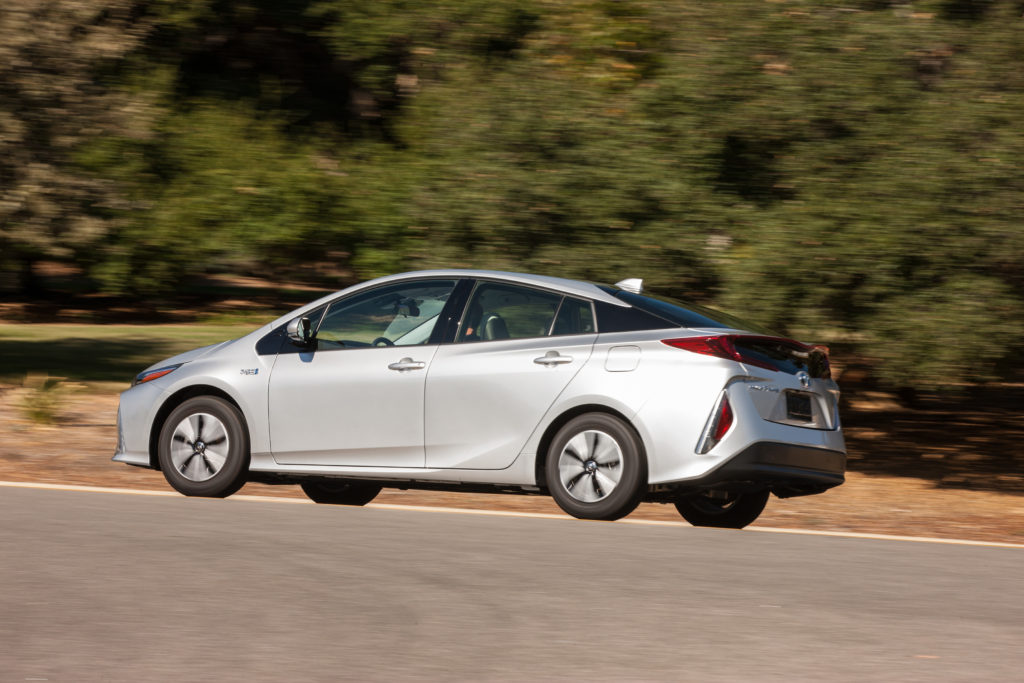 Inside, many comfort and convenience items are standard or available on Prius Prime, which adds even more premium touches and exclusive tech features compared to the Prius Liftback, including its optional iPad like 11.6-inch HD telematics screen and available full color head-up display. The Prius Prime Premium trim comes standard with wireless cell phone charging for Qi-compatible devices — just place a compatible phone on the console charging pad. Prius Prime will even park itself with available Intelligent Parking Assist.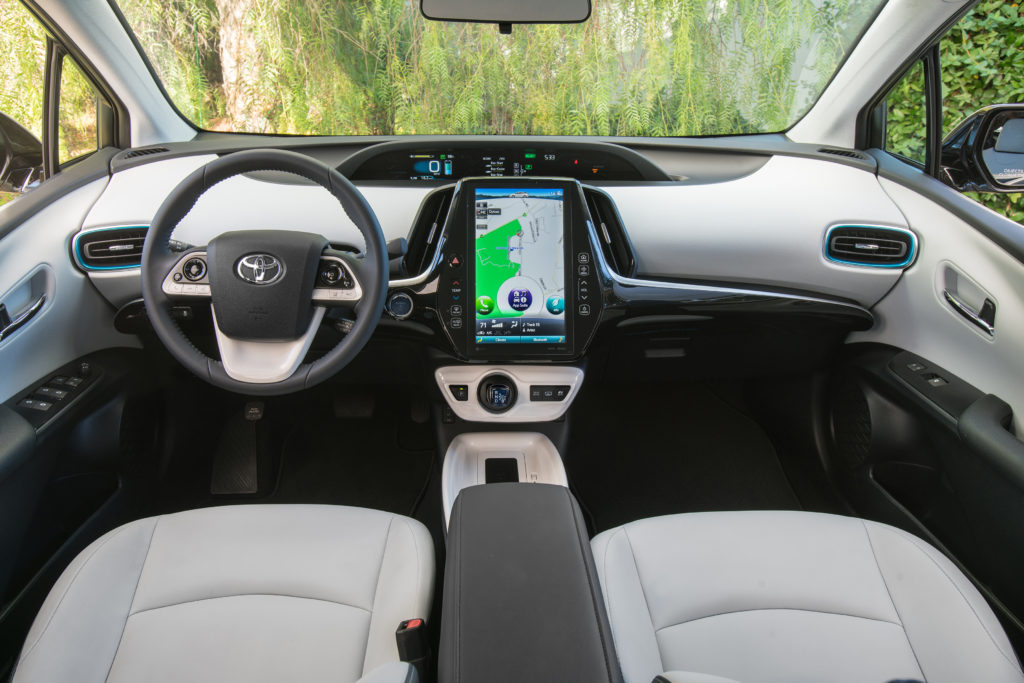 So can a fuel economy leader be a roadworthy machine, or does it plod down the road in pedestrian fashion? I'd previously driven the Prius Liftback, which is more fun to drive than many so-called sports machines. Perhaps I've come to that conclusion because I thought it, and all Prius models, possessed inferior handling capabilities. Boy, was I wrong. Canyon roads in Southern California were the test bed for the Prius Prime, and it handled them admirably. It uses the same MacPherson Strut/Trailing Arm Double Wishbone rear suspension as the Liftback, but handling is not as crisp. You can attribute that to the Prime's 3375 pound weight, more than 300 pounds heavier than the Liftback.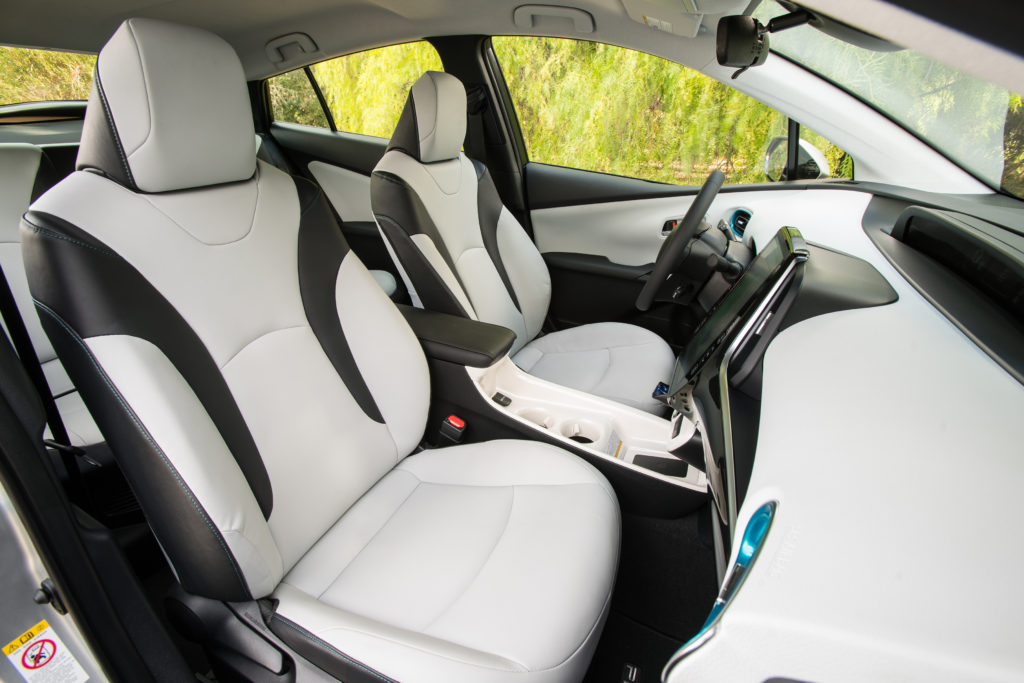 With world class fuel economy, one might think the Prius Prime and indeed the entire Prius lineup had to cut corners to come up with their market aggressive pricing. Well, if they did, they did not cut any corners when it comes to safety, the Prius Prime comes standard with more active safety features than any hybrid in its class.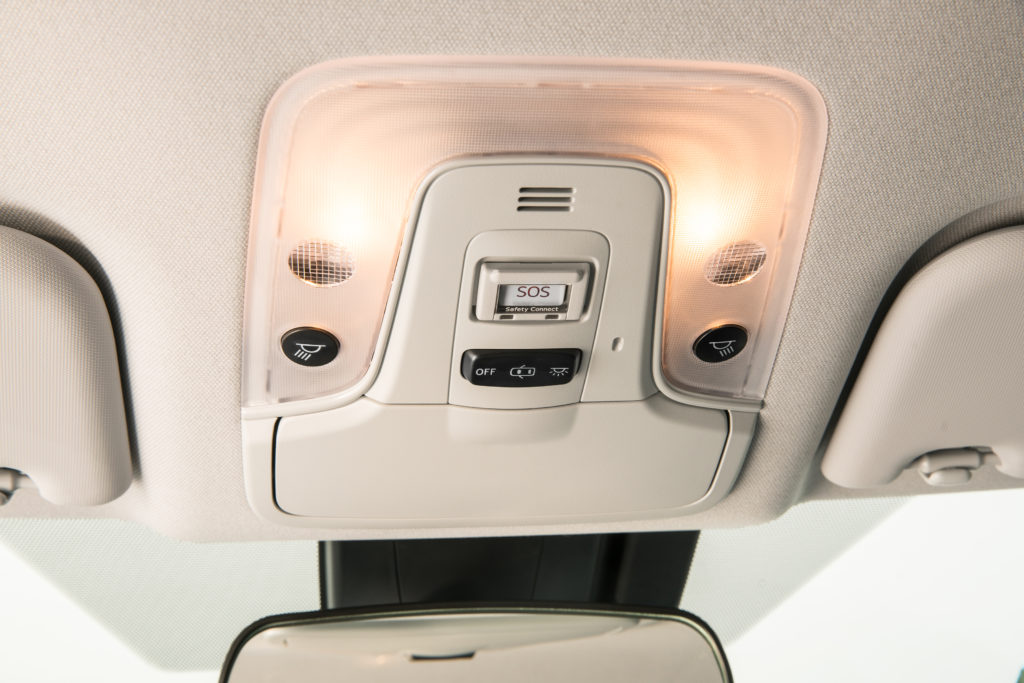 Among the many safety features is standard Toyota Safety Sense, which includes Pre-Collision System with Pedestrian Detection and Automatic Braking; Lane Departure Alert with Steering Assist; Full-Speed Dynamic Radar Cruise Control with full stop technology and Automatic High Beams. The Prius Prime "Advanced" model also comes with standard Blind Spot Monitor and Rear Cross Traffic Alert.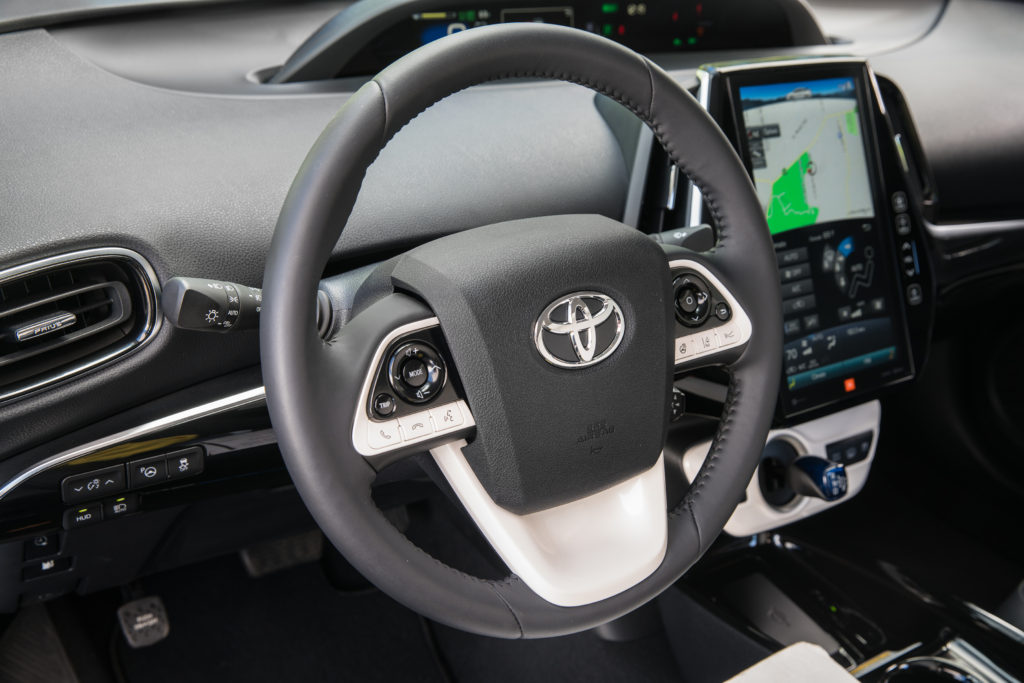 All 2017 Prius Prime models come equipped with eight supplemental restraint system airbags, including driver and front passenger Advanced Airbag System; driver and front passenger seat mounted side airbags; front and rear side curtain airbags; a driver knee airbag, and a front passenger seat cushion airbag.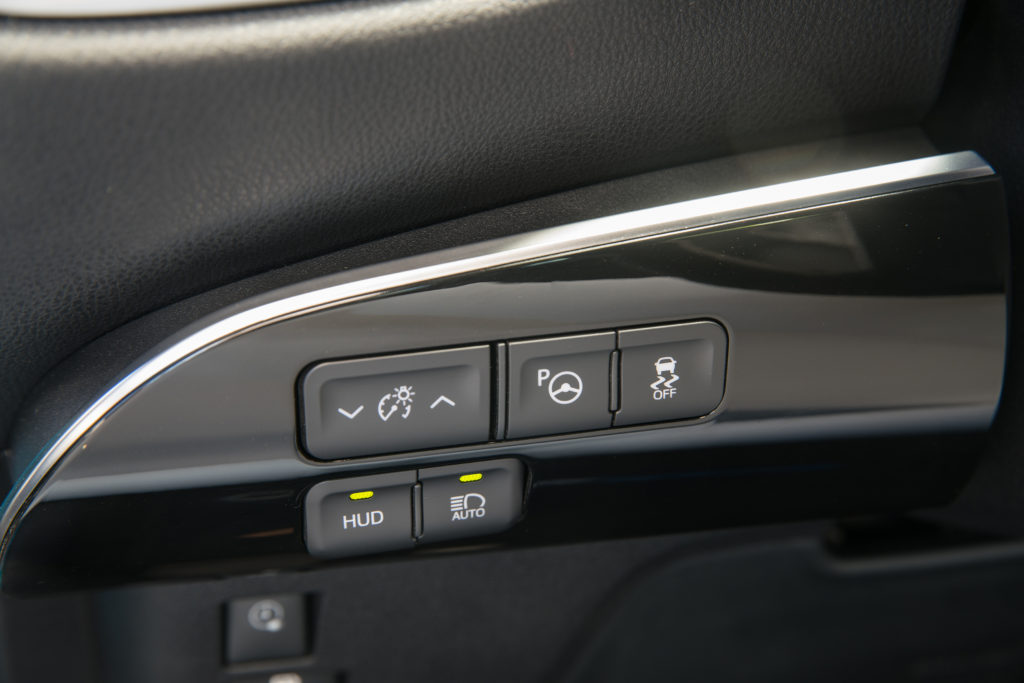 Prius Prime comes in three trim levels: Plus ($27,100), Premium ($28,000) and Advanced ($33,100), exclusive of a delivery/handling fee of $865.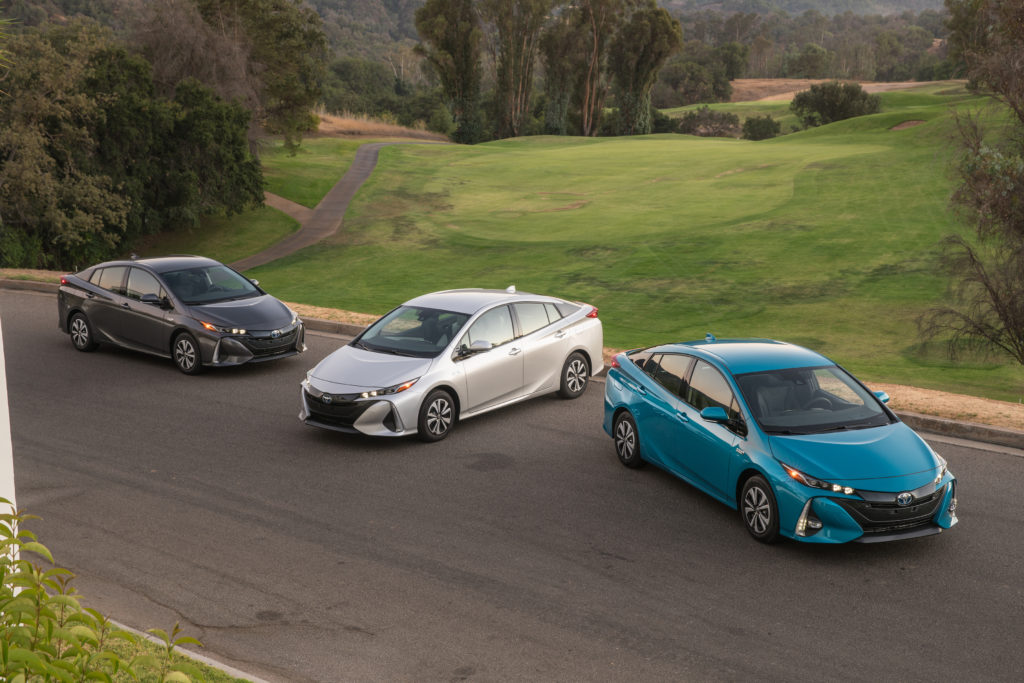 When it comes to hybrid technology, where others were scared to go, Toyota dared to go, and has never looked back. And as far as hybrid sales numbers go, Toyota is surely a Hybrid Hall of Fame contender, should one ever be created.