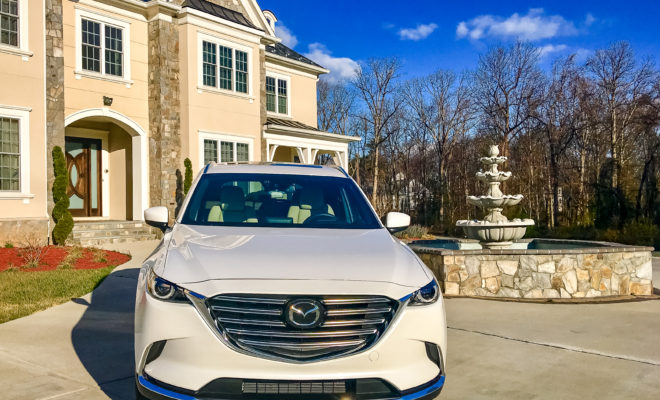 TEST DRIVES
2017 Mazda CX-9 Grand Touring AWD – A Luxurious and Sporty Midsize Crossover
By
|
The 2017 Mazda CX-9 Grand Touring AWD strikes us as an unusually comfortable and zippy midsize crossover. Its luxury and features are comparable to many higher priced vehicles in this segment making it a worthy competitor. Not to mention the fact that it's audaciously spacious offering enough leg and headroom even in the third row.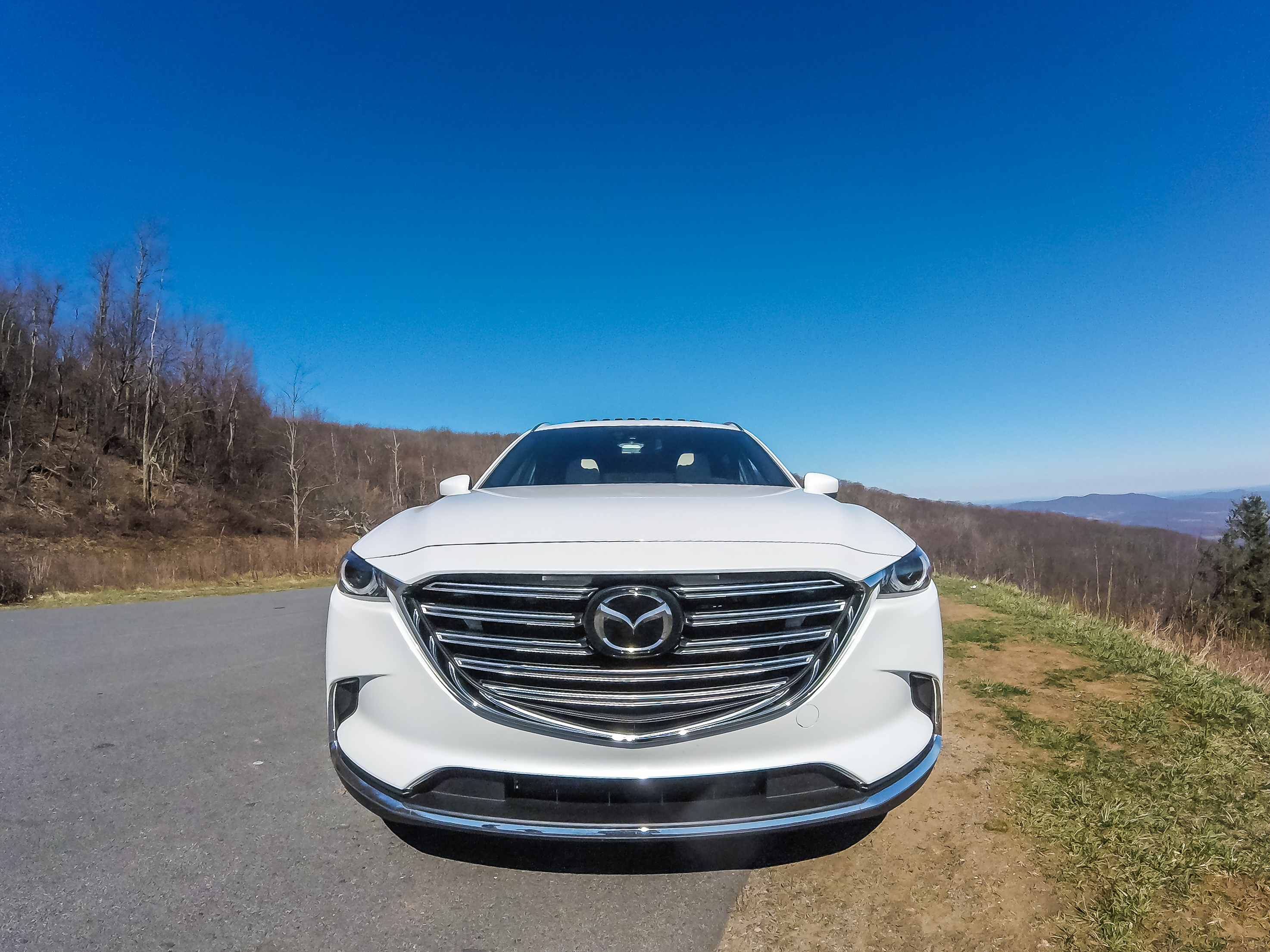 Aesthetic appeal
Mazda has always been one of the few auto-manufactures whose vehicles are not your run of the mill redesign from the last decade that sold well. The CX-9 in our opinion strikes the best pose amongst 2017's SUVs with its sharp, clean and windswept edges giving it a sporty and modern look. Yes! Looks are subjective, and it may not appeal to every buyer, but it's a guaranteed heard turner something that's hard to find in this segment.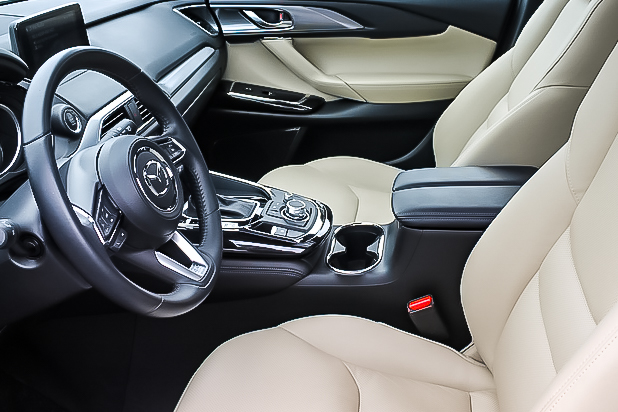 The superior cabin quality screams luxury all over
The 2017 Mazda CX-9 Grand Touring AWD makes an instantly great first impression with Nappa-leather upholstery, LED accent lights in the front, and a rosewood trim across the interior. The ventilated and heated front seats add to its comfort and luxury.
The first thing you'll notice is the Commander Control infotainment system. Its large knob is hard to miss making it easier to interact with the navigation system and adjust the audio. The navigation system's plethora of features ensures that it's more than just a pretty face. For instance, we were able to pull up a full list of the nearest fire and police stations. Under medical, we found literally dozens of addresses of nearby doctors, dentists, and pharmacies. Though the star entertainer has to be the Bose speakers that pump out solid lows, crisp mids, and decent highs. If anything, we'd have to admit that its one of the best sound systems in a Mazda across the board.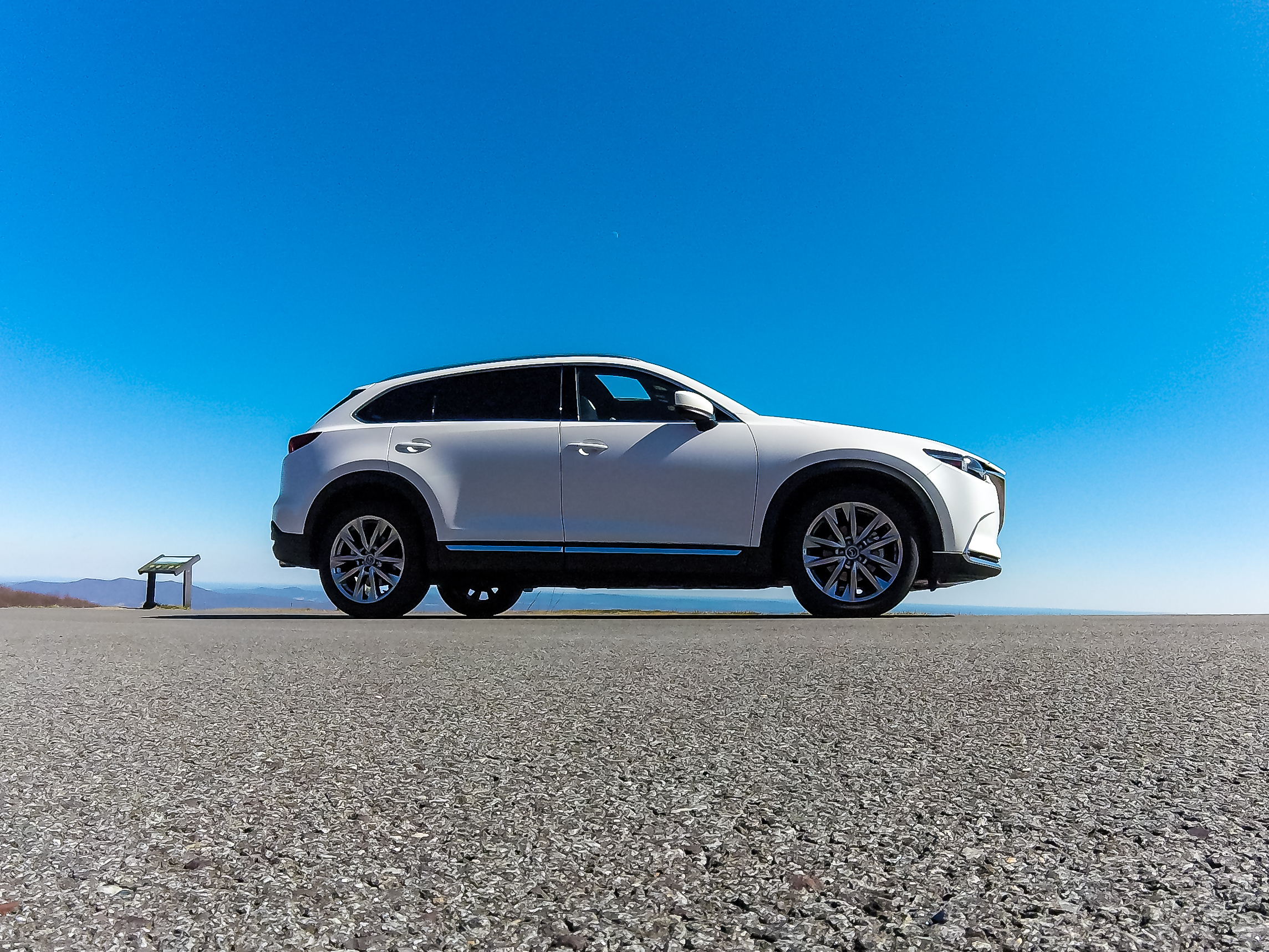 A beast on the road
We were impressed with the CX-9 during our test drive. It feels a lot sportier than the competing Toyota Highlander, Pathfinder and Honda Pilot despite their beefier V6 engines. On paper, the 2.5-liter turbocharged engine appears to be underpowered, but you're soon proven wrong on the road. Plus, at 23 MPG its way more economical than any of its competitors. You'll experience almost no road or wind noise making it's highway driving experience one of the best even amongst higher priced SUVs.
The 2017 Mazda CX-9 Grand Touring AWD also comes with a standard set of features like Smart City Brake Support, automatic braking at low speeds, lane keep assist, collision mitigation, blind spot ID, and radar cruise control.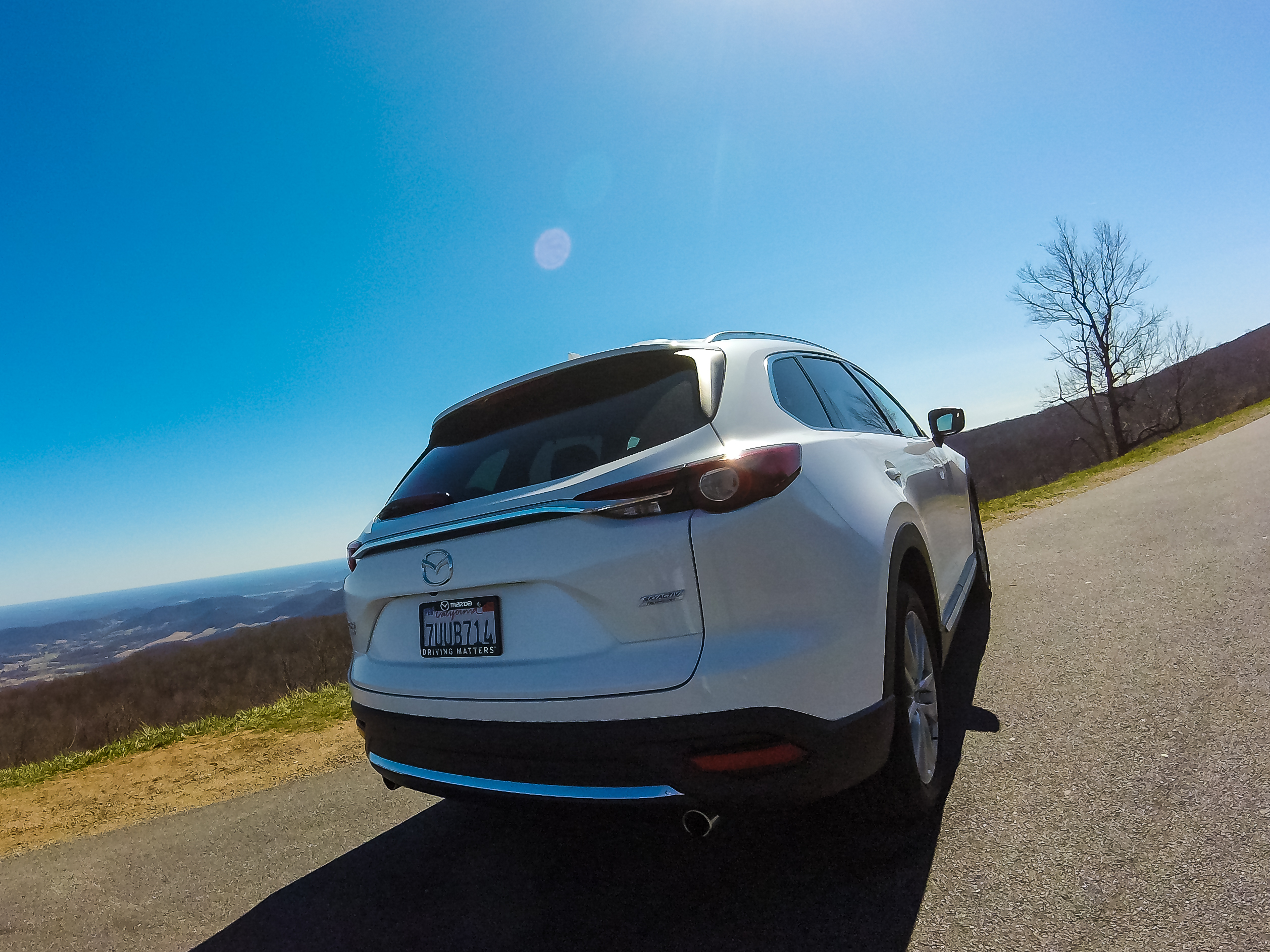 CX-9 Grand Touring offers the best ride for every penny spent
The CX-9 successfully delivers what the vast majority of SUV owners have been demanding of years, i.e., a high level of refinement and comfort. The Signature trim sports a look and feel that's on par with competing Volvos and Audis that cost almost twice as much. At $42,270, its one of the best if not the best buys for anyone looking for a comfortable, powerful and spacious SUV. It should be the go-to choice for anyone looking for a family SUV.