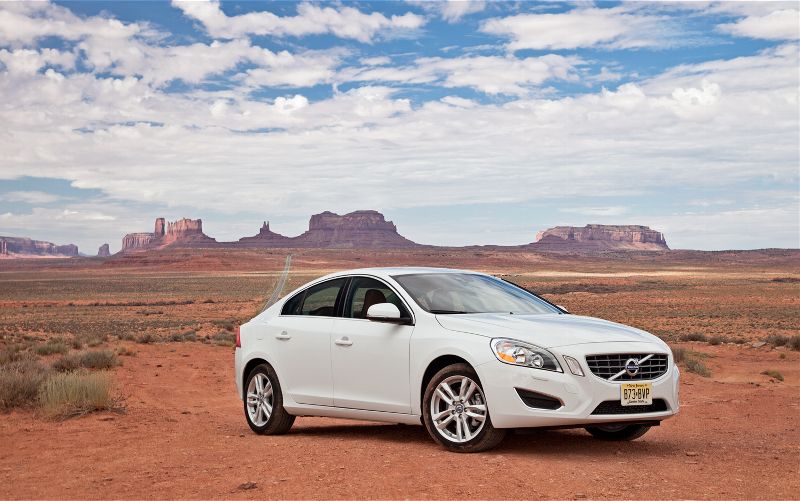 TEST DRIVES
Volvo Introduces the S60 AWD in Park City, Utah
By
|
Volvo's Midsommar Drives are mid-July events that happen around the time of the summer solstice in locations that are every bit as enchanting as Sweden. This year the Midsommar celebration and the launch of the 2013 Volvo S60 T5 AWD, was held in Park City, Utah. Our 209-mile round trip test drive took us to Evanston, Wyoming over varying terrains that included highway, open plains with wide turns and stretches of open road, high altitude passes and small towns. In other words—a virtual paradise for an automotive journalist.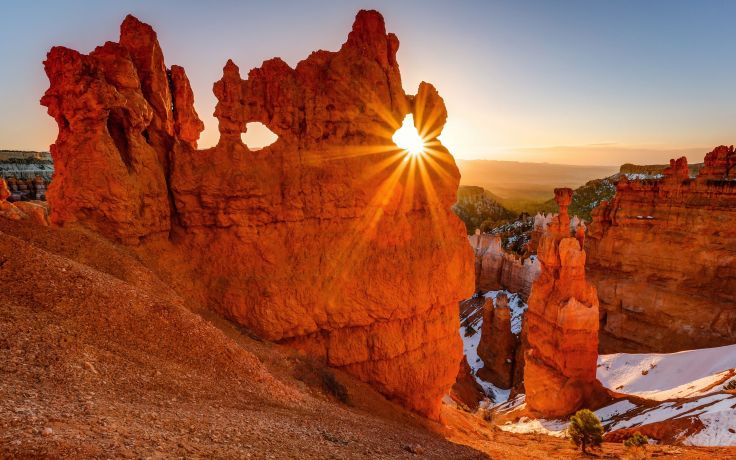 We stayed at the majestic Stein Erikson Lodge, a 30-year-old Forbes Five Star resort located at Deer Valley Resort (altitude 8,200 feet). It is a few minutes from Park City, Utah, an eclectic and well-heeled enclave where you will find funky second-hand shops, an abundance of outdoor cafes and cowboy stores with engraved boots costing upwards of $1,000.
The area is known for year-round perfect weather outdoor sports and the acclaimed Sundance Film Festival. Park City also hosted the Winter Olympics in 2002, and the remaining Olympic Park is a training center for Olympic athletes as well as a play ground for visitors who want to experience a multi-tude of extreme sports including zip-lining, luge and trick skiing.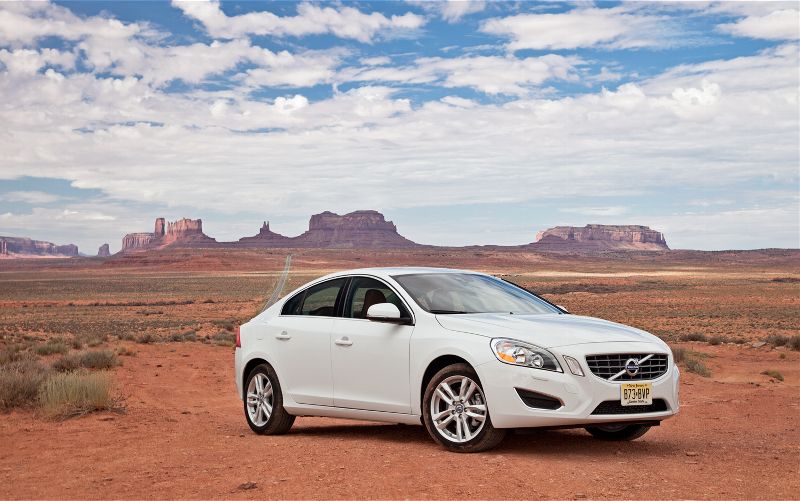 THE S60 T5 AWD
The Volvo S60 is the company's volume leader, and this is the first time that the company is offering up their AWD on its lower priced model. The 2013 S60 small sedan is going into its third year, and the optional AWD is a feature that customers have been asking for. The 5th generation Haldex AWD is also smaller in size and lighter by five pounds, adding to better fuel economy at 29 mpg on the highway. Along with that, Volvo added in two more inches of rear seat legroom and made City Safety a standard. City Safety, which made its debut on the Volvo XC60, is a driver support system that helps prevent a collision with a vehicle ahead.
Proclaimed the "Volvo with an attitude," the four-door coupe has a slim roofline and sculpted shoulders with LED lighting technology that creates distinctive light streams in the front and the rear.
At the heart of the S60 T5 is a 2.5-liter turbocharged five-cylinder engine. In addition to faster gear changes in sport mode, the acceleration from 0-60 mph has decreased from 6.8 seconds to 6.4 seconds. Other standards include: rain sensor windshield wipers, headlight washers, dual polished exhaust pipes and an abundance of safety features that are the hallmark of Volvo's history.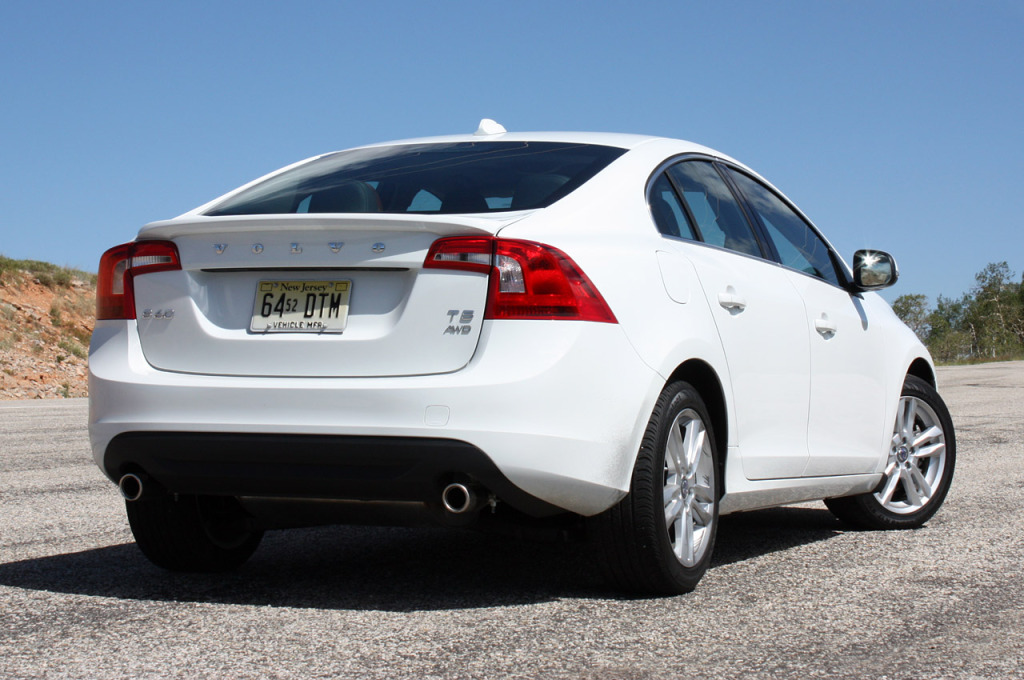 Corner Traction Control by Torque Vectoring is a technology that helps improve handling by redistributing torque to the outer wheel to help steer the car around a turn. This feature operates on the front wheels for the S60 T5 and both the front and rear wheels for the S60 T6 AWD.
Another driver assistance system that debuted on the S60 is the optional Pedestrian Detection with Full Auto Brake. Volvo's radar- and camera-based system can detect pedestrians in front of the car, warn the driver if anyone walks out into its path and then automatically activate the S60's full braking power if the driver fails to respond in time. The system can avoid a collision at speeds up to 22 mph.
But overall, what we respect about the quintessentially Swedish Volvo is its refined simplicity. On the interior, there is a sense of airiness but not business. A floating center stack that houses the controls has a pass through behind it that holds everything from cell phones to purses. The seats, designed like Swedish furniture–functional yet beautifully simple–are molded to fit your back.
MIDSOMMAR CELEBRATION
Midsommar is the Scandinavian festival held each summer as a celebration of life, passion, good fortune and the summer solstice.
The Swedish celebration of the summer solstice, the longest day of the year, is an event celebrated since pagan times. In a northern land where the sun barely rises during the dark snowy winter, summer is a season to celebrate the sun, sing and dance, eat local foods and knock back shots of aquavit (a distilled liquor flavored with spices such as dill, cardamom, fennel and caraway).
In Volvo tradition, we sat at a long table decorated with flowers and were served family-style with platters of herring with mustard sauce, strong cheeses, potatoes with butter and dill, shrimp salad, heaps of brown bread, strawberries with freshly whipped cream and bowlfuls of meatballs and fresh salmon.
BOTTOM LINE
One of our favorite ways to test a car a car is to drive it in variety of scenes. The S60 T5 took to high altitudes with gusto, maneuvered like butter in the city, was able to hold lots of gear in its ample trunk and was smooth and compliant on the highways. Truthfully, this new Volvo delivered more than we expected. We think that the addition of AWD will seduce potential buyers.
PRICING: All-Wheel Drive with Instant Traction can be added to any S60 T5 as a stand-alone $2,000 option.
S60 T5: $31,750
S60 T5 Premier: $33,950
S60 T5 Premier Plus: $35,100
S60 T5 Platinum: $37,800
Destination: $895
– See more at: http://autoworldguide.com/content/volvo-introduces-s60-awd-park-city-utah#sthash.qhC0RbyL.dpuf