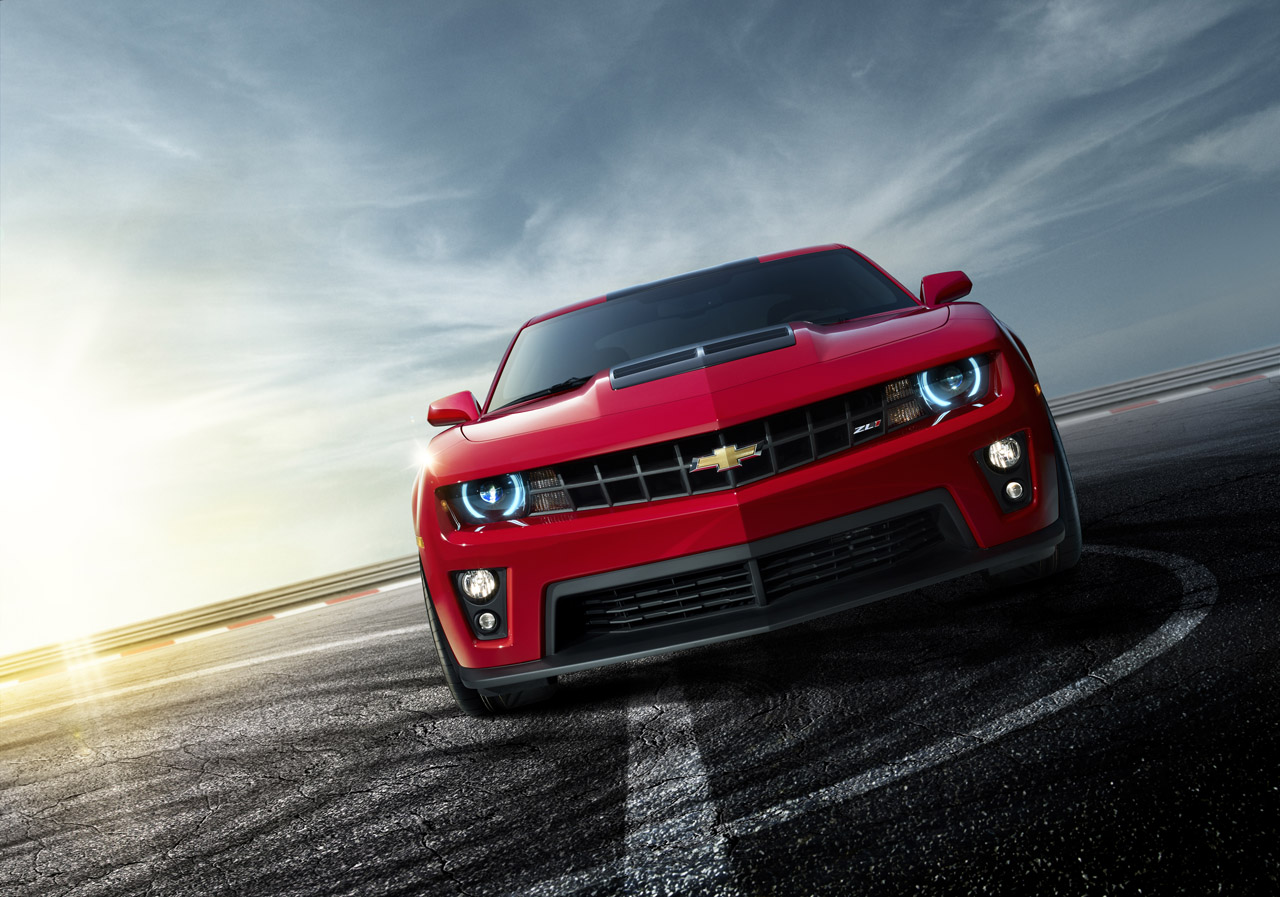 TEST DRIVES
2012 Chevrolet ZL1 Camaro: A Turnkey Dragster
By
|
What could possibly be more fun than tooling around in a hot Chevy Camaro sprayed Inferno Orange? How about cruising from downtown Indianapolis to Lucas Oil Raceway to attend Frank Hawley's famous Drag Academy to experience drag racing (against the clock) in Chevrolet's newest and hottest Camaro – the 2012 ZL1 Coupe?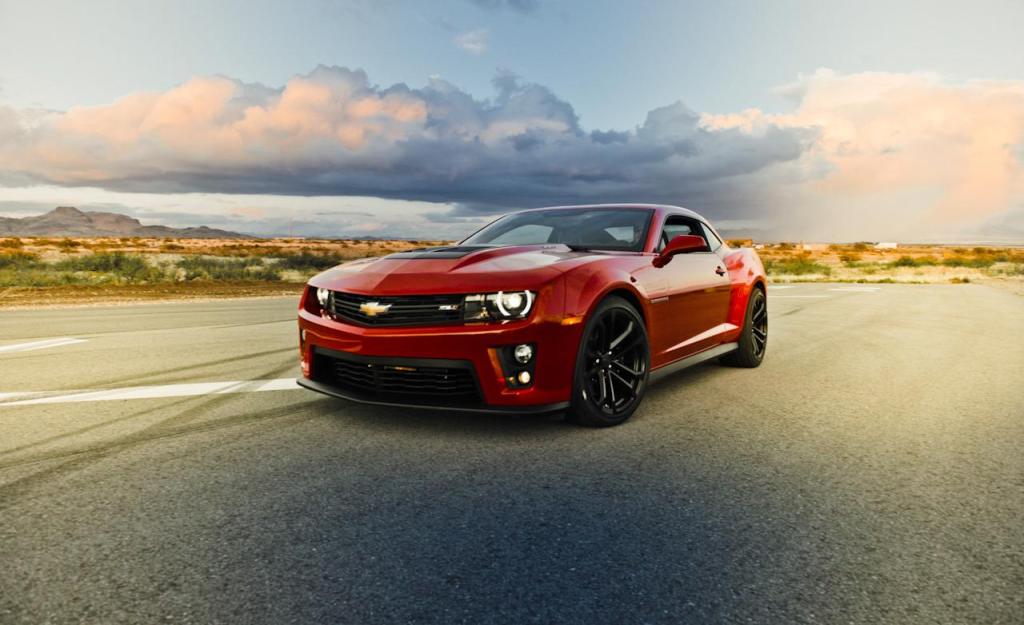 Under the right atmospheric conditions, and with the right driver behind the wheel, this newest hot rod Camaro is legitimately an 11 second car in the standing quarter mile. The ZL1 is capable of rocketing from 0-60 mph in a scant 3.9 seconds, and can reach a top speed of 184 mph. That equals supercar levels of performance my friends, right off the showroom floor, with absolutely no modifications for the just right price of $54,995 (including Delivery charge). This showroom stock racer comes with a host of features such as Performance Traction Management and Magnetic Ride suspension and big, 19-inch staggered standard alloy wheels (20-inchers are optionally available).
The ZL1's heart is an LSA 6.2-liter supercharged OHV V8 engine, rated at 580 horsepower and 556 lb.-ft. of torque, which makes it the most-powerful production Camaro ever produced. The LSA mill features a 1.9-liter Roots-style blower with an efficient four-lobe rotor set and compact intercooler. The ZL1 also comes with a standard dual-mode exhaust system, featuring vacuum-actuated valves in the exhaust pipes for a refined exhaust note at low speeds as well as a free-flowing system for peak performance. Power from the longitudinally mounted front engine reaches the rear wheels through either a Tremec six-speed manual gearbox or a six-speed automatic transmission. The automatic actually delivers a better 0-60 mph and quicker quarter mile times and higher top speed than the manual transmission (1tenth of a second – 12.0 vs. 12.1 and 4 mph – 184 mph vs. 180 mph).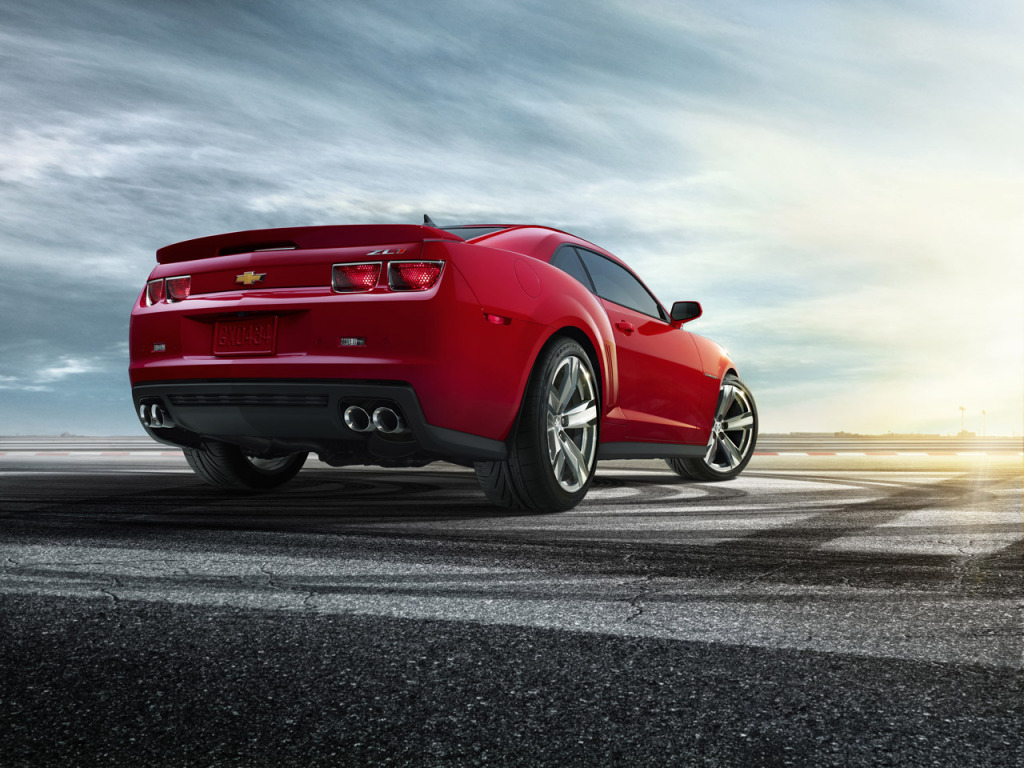 According to Al Oppenheiser, Chief engineer for Camaro, "Horsepower is only half the story, as the most significant measurement of the ZL1's potential is lapping the Nurburgring in 7:41.27. That is a great testament to the power, braking, grip, and balance of the Camaro ZL1, and to the well-rounded performance of the ZL1 that sets the bar for the sports-car segment."
The ZL1 is the first sports car to feature the third-generation of Magnetic Ride Control, an advanced suspension system that employs valveless damping and magneto-rheological fluid technology to vary suspension settings to match road and driving conditions. Magnetic Ride Control offers customers the best of both worlds: Ride quality that makes the ZL1 comfortable as a daily driver and incredibly precise body control that makes the ZL1 also enjoyable and capable on the track.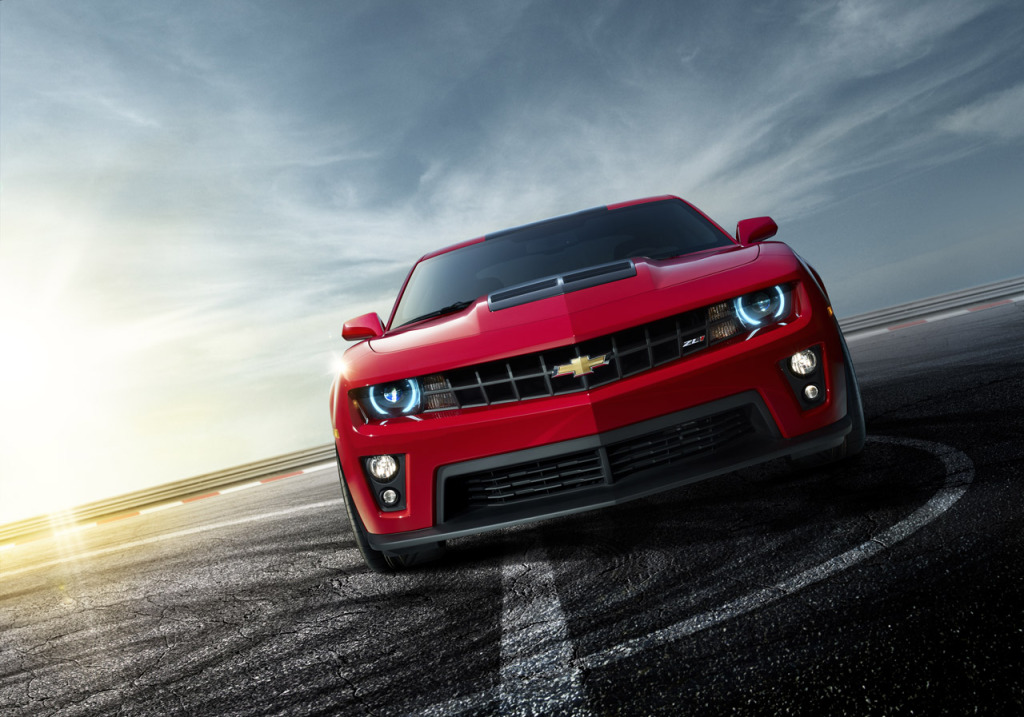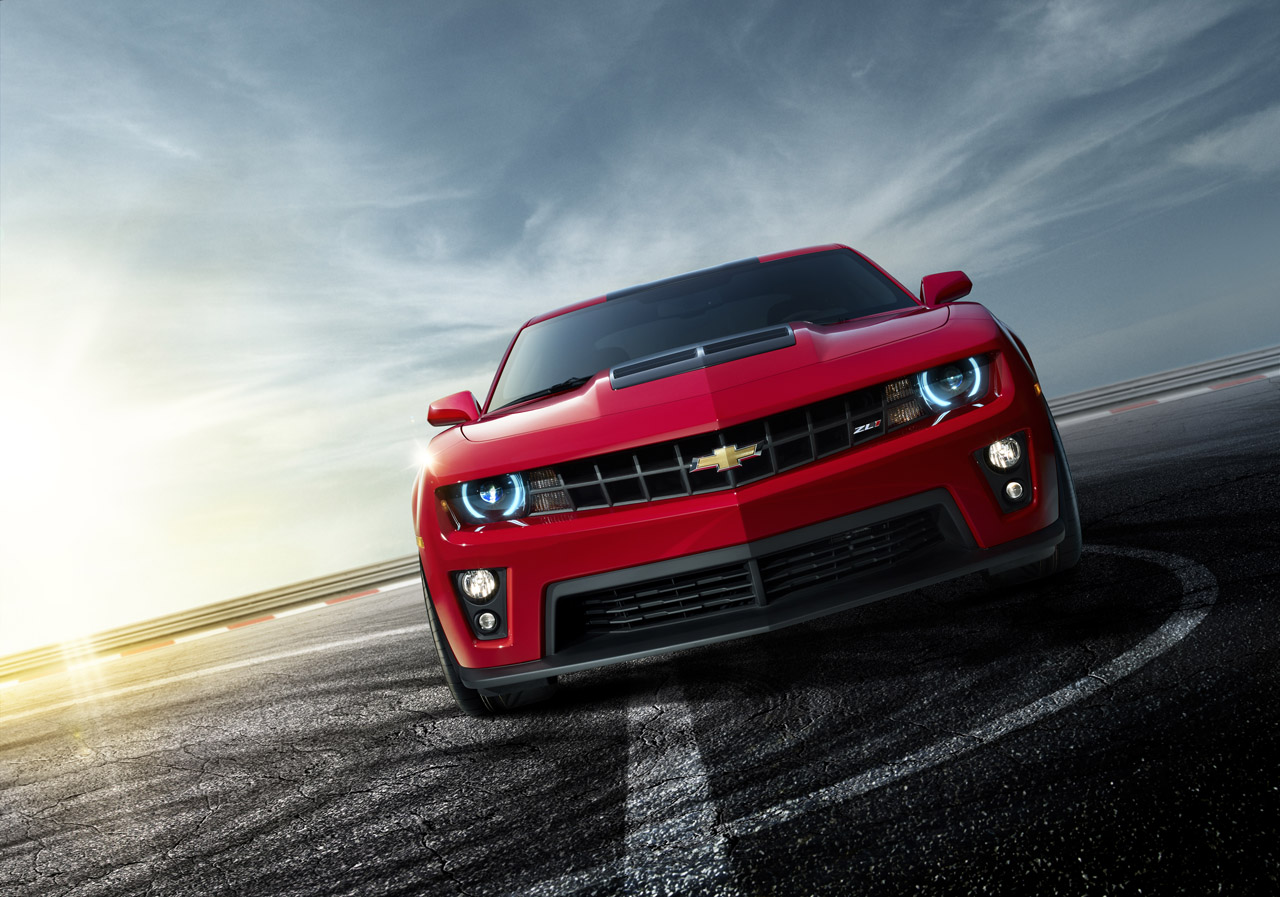 Also standard on the ZL1 is Performance Traction Management, which integrates magnetic ride control, launch control, traction control, electronic stability control and electric power steering response to enhance performance – technology first introduced on the Corvette ZR1. With Performance Traction Management, the launch control feature (manual transmission only) automatically modulates engine torque for the best-possible acceleration without excessive wheel spin. When the driver nails the throttle to the floor, the system holds a predetermined engine speed until the driver pops the clutch. Then, the system modulates engine torque 1,000 times per second to maximize available traction. On a road course, the driver can apply full throttle when exiting a corner and Performance Traction Management automatically manages acceleration dynamics to maximize exit speed based on available traction.
The Camaro ZL1 has been engineered to be track-ready from the factory, incorporating a rear-differential cooler, an integrated engine- and transmission-oil cooler, and brake-cooling ducts as standard fare.
The ZL1's visual enhancements over the standard Camaro include: a modified front and rear fascia, ZL1 badging, an aluminum hood, special sport seats and special alloy wheels with staggered performance rubber.
The Camaro ZL1's interior features standard leather seating surfaces with suede microfiber inserts and heated, powered-adjustable front seats. Standard technologies include a nine-speaker Boston Acoustics audio system; USB and Bluetooth connectivity; and rear-park assist with a rear-view camera display integrated in the center rear-view mirror.
Six options are available to further personalize one's ZL1 Camaro: a six-speed automatic transmission with TapShift controls for $1,185; a 20-inch, bright aluminum wheel package costing $470; a power sunroof for $900; a stripe package priced at $470 and an exposed-weave carbon fiber hood insert is $600.
The suede package, with suede microfiber accents on the steering wheel, shift knob, and shift boot runs $500.
My test 2012 canned dragster was sprayed a hot Inferno Orange metallic that changed hues with varying light conditions, complemented by a Charcoal-toned suede and leather interior accented by red double stitching and satin nickel finished trim pieces and bezels. Its base price rang up at $54,095, while the final total came to $56,095, after adding for the options and Delivery charge.
The real beauty of the ZL1 Camaro is that is deals out Corvette level power and performance with drag strip or road course capability out of the box, while also delivering a totally civilized boulevard cruiser ride quality. It also costs less than a base Corvette and can technically carry two additional passengers, provided that they're small in stature.
My drag strip prowess was nothing to shout about, having never been there and done it before. Each journalist was given two runs down the strip – the first two in an automatic version ZL1 followed by two runs in a Manual gearbox equipped car. I didn't get a time for my first run with the automatic since someone walked in front of the beam – my second run was 109.65 mph in 13.332 seconds. My first manual run was deplorable – 95.64 in 14.786 seconds, while my speed on the second pass was 103.10 mph in 14.686 seconds. Let's face it, John Force I'm not.
The cars were brutalized all day long in near 100 degree track temperatures by inexperienced, wanna be drag racers, with not one mechanical failure – go figure. The ZL1 Camaro is one tough and one fun ride on or off the track.
– Article by Arv Voss