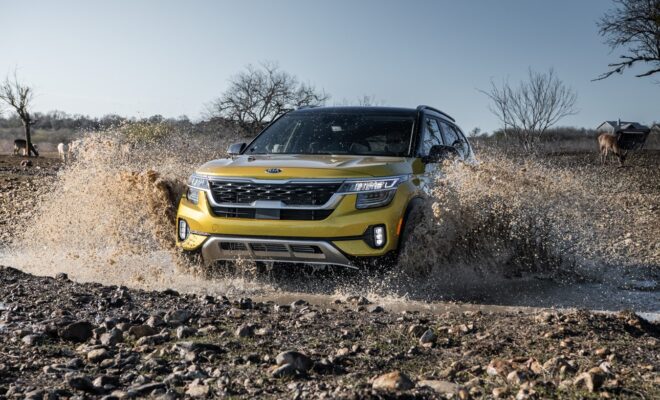 TEST DRIVES
The All Practical 2021 Kia Seltos S Turbo AWD
By
|
When most people think of KIA's SUVs, the hunky and recently redesigned Sportage comes to mind. However, the 2021 KIA Seltos S Turbo AWD has quietly been making waves around the world, and now finally in the US. We spent some time with the 2021 KIA Seltos, one of the few compact SUVs we drove for a while, and can safely say we understand why it is in the headlines.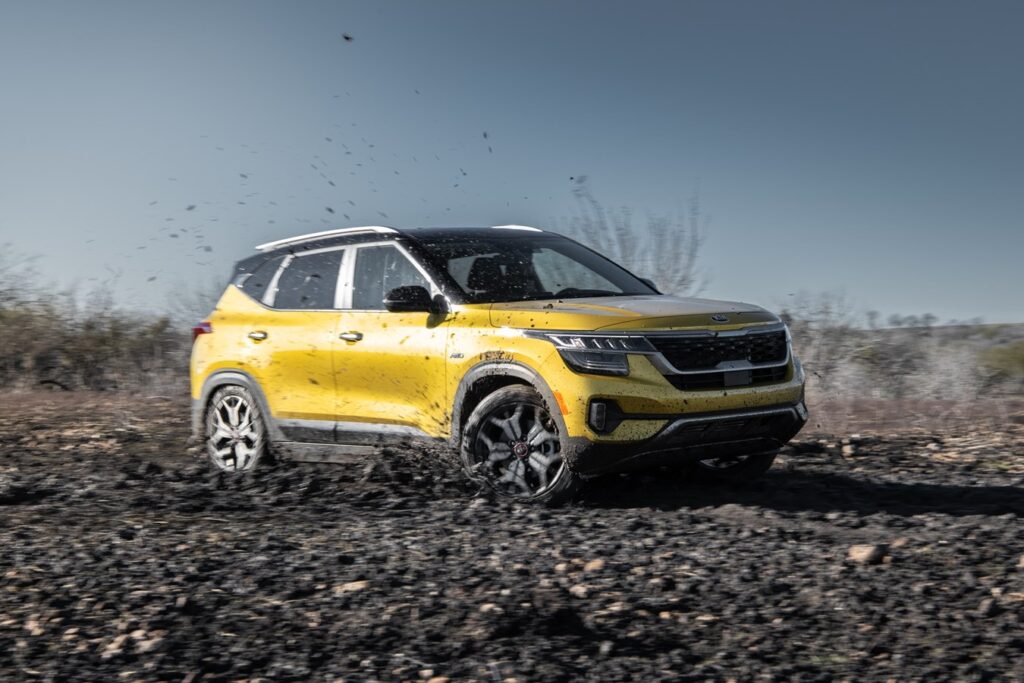 If you've just heard about the Seltos, then read on to find out why it isn't just one of the best SUVs for going to supermarket but an adventure vehicle too.
Brilliantly Designed
One of the first things that struck us and arguably many people who see it in person is the brilliant design. Unlike the Sportage, the 2021 Seltos, is sleek and sexy with curves in all the right places.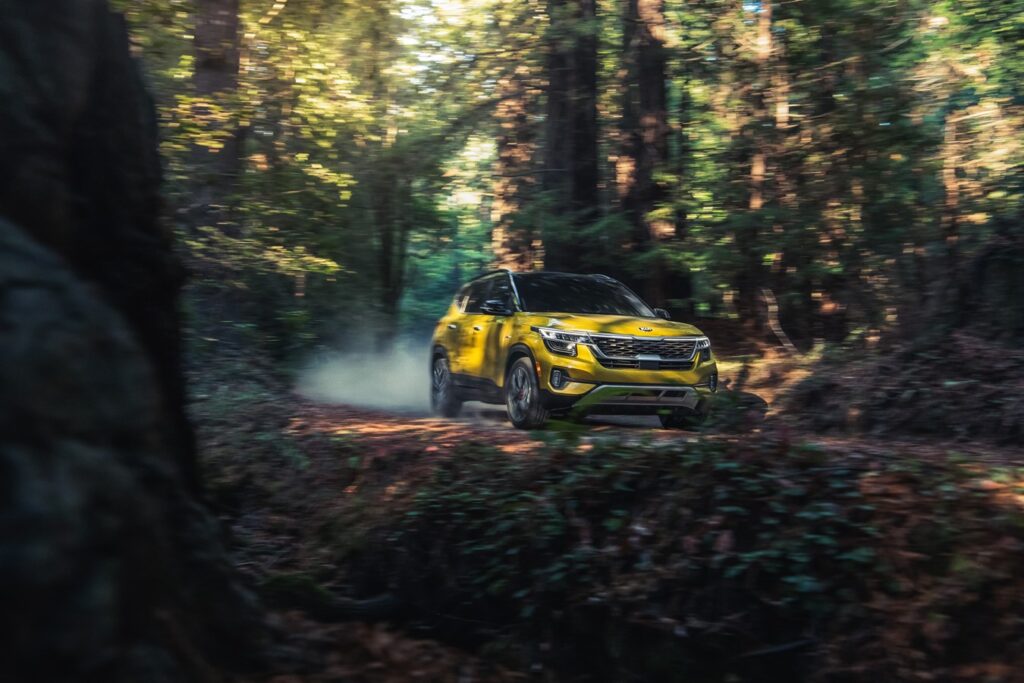 The funky grille, and rather Euro oriented headlights are quirky, but other than that, it is a well-designed piece of hardware. However, the Seltos had to be a good looking car, especially since it is up against many others.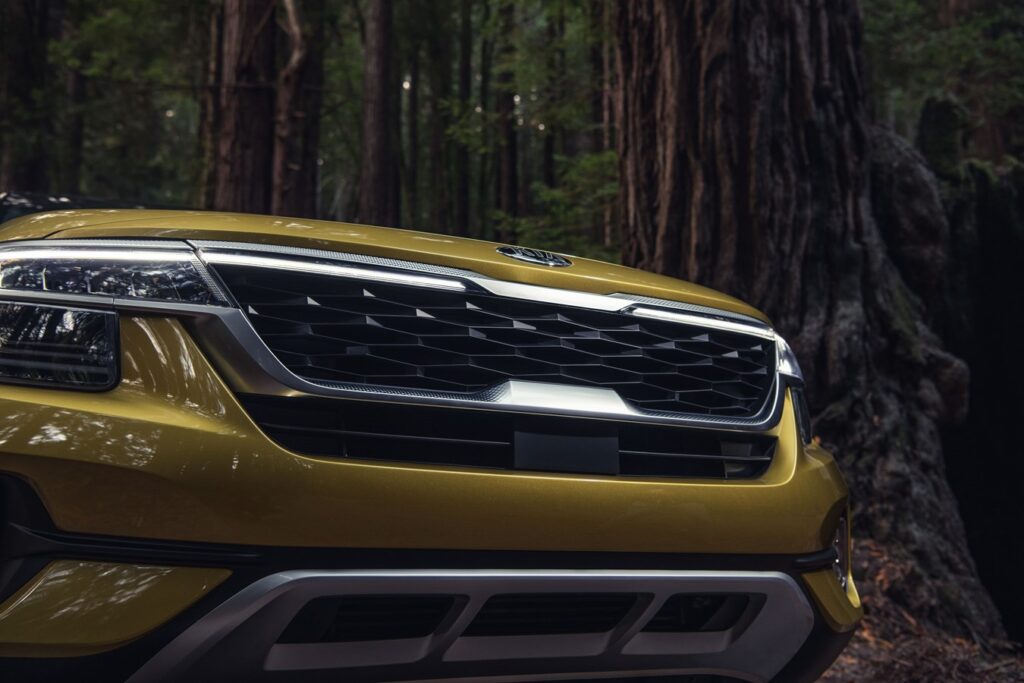 The Brilliant design carries over into the cabin. Step in and you are greeted with a refined steering while, which admittedly has a touch of plastic around it but does not feel cheap. The seats feel soft, and so does the slightly textured dashboard. Our favorite was the addition of the passenger grab handle smack in the middle of the center stack.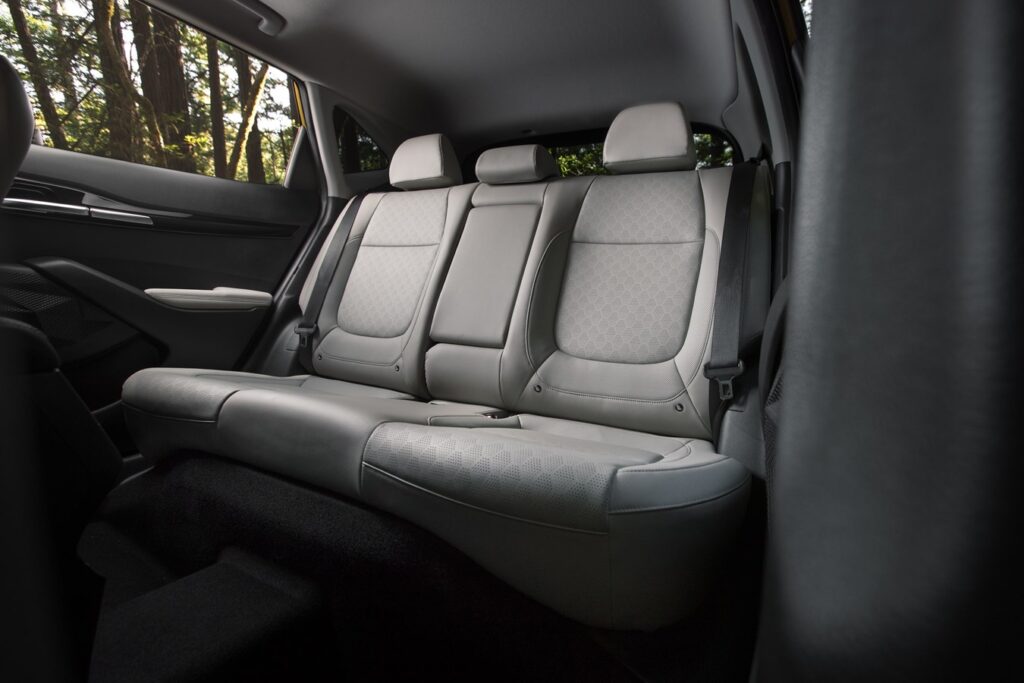 The overall design is clean, modern, and with nice touches like speaker covers that have an irregular pattern. It was honestly hard to tell that we were in a sub $30k compact SUV.
What Does Slightly Over $25K Get You?
One of the most interesting things about the 2021 Kia Seltos S Turbo AWD is that it comes load with a plethora of features. There is a reversing camera, a six-speaker stereo system, AC, rear parking sensors, cruise control, a pretty stocked safety package, remote central locking, power windows, cloth seats, and our favorite auto headlights!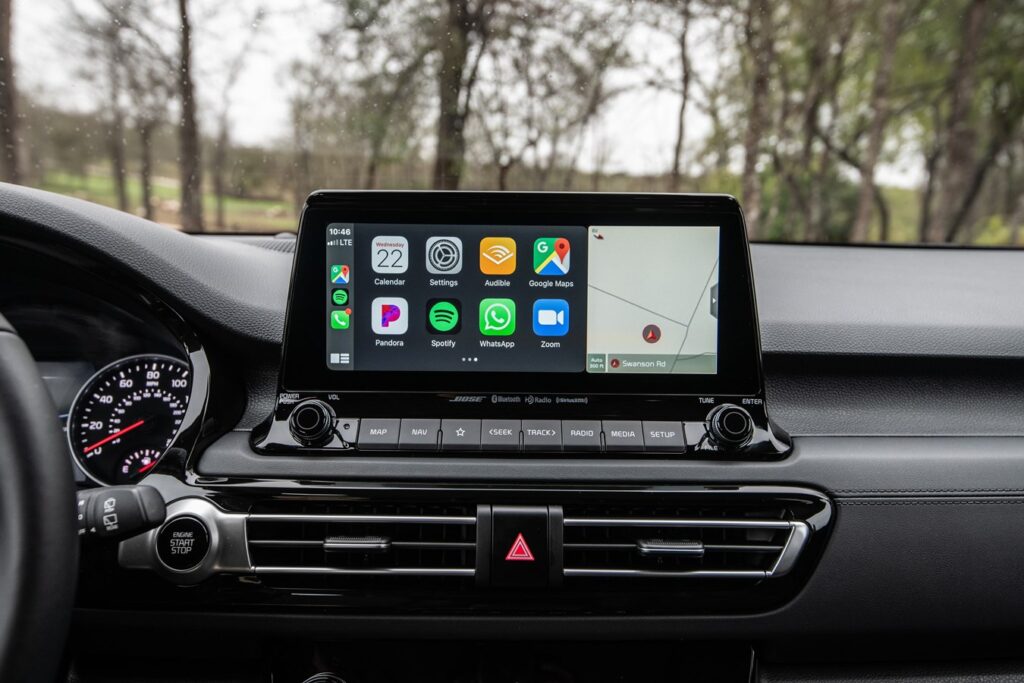 The package also includes an 8.0-inch touch screen, Android Auto, and Apple car play, both of which support USB streaming and Bluetooth. The only thing that it does not have is sat-nav, but that is made up for with mobile integration.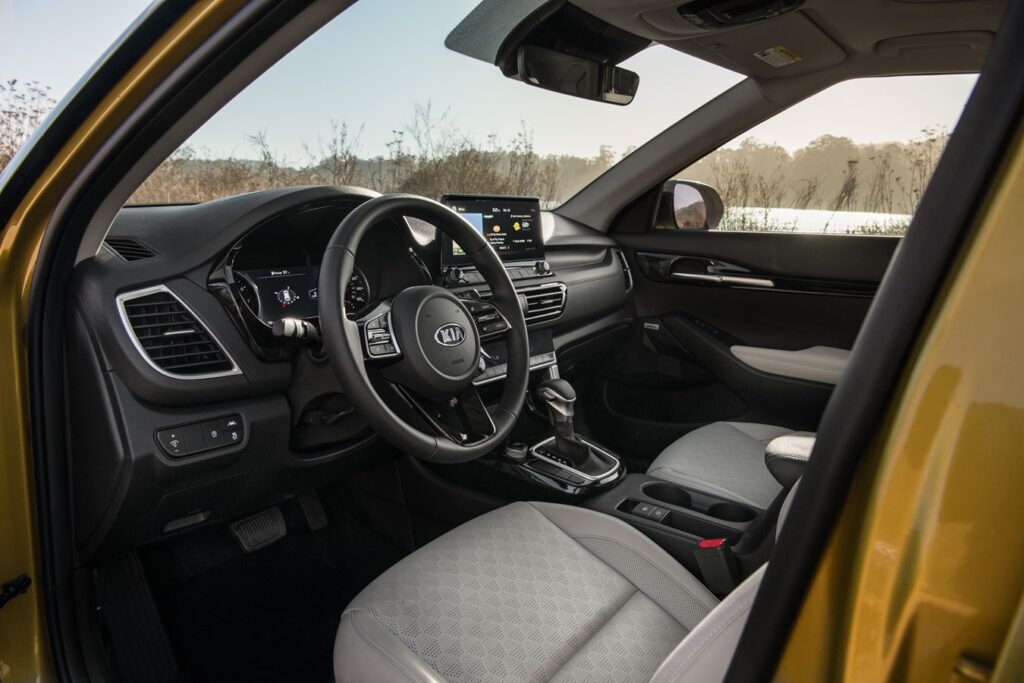 Driving Pleasure
Driving the 2021 Kia Seltos S Turbo AWD isn't boring but will not get your adrenaline pumping either. In our experience, the Seltos perform well, it offers excellent grip in all types of terrain, and there is little to no road notise that we noticed. All in all, the drive is sweet, silent, and comfortable.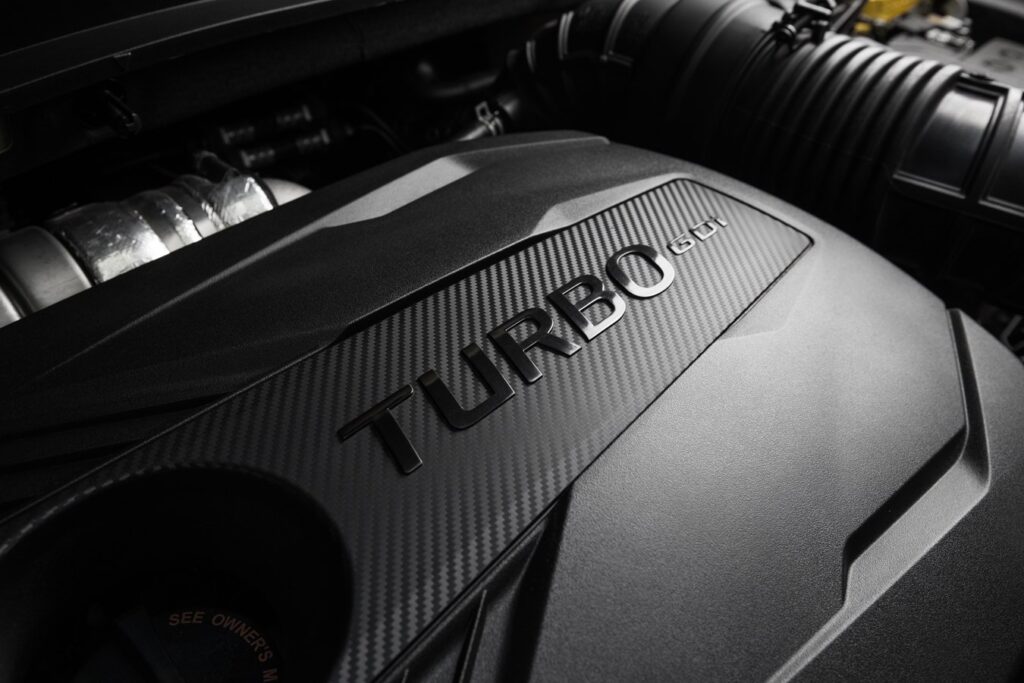 Full Marks for Practicality
We love the fact that the Seltos is more spacious than most other cars like the ASX and Qashqai. There are nearly 500 liters of boot space. The spare itself measures 433 liters. The only thing missing is the cargo blind, but you can always buy an aftermarket one for a few dollars. Want more space? Well, drop the rear seats for a massive 1393 liters.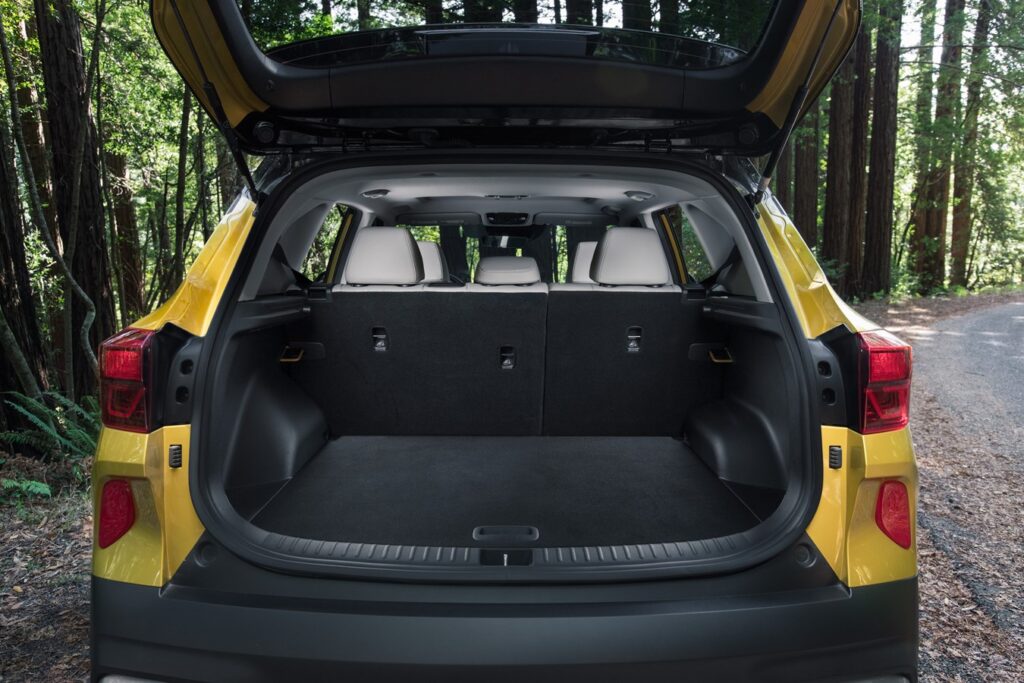 Final Verdict
Sure, the 2021 Kia Seltos S Turbo AWD is an entry-level car, but it does not look or even feel like one. We didn't feel as if it was missing anything important. Our recommendation is to buy it, not only because of the sharp pricing but also because it is a capable all-round SUV.