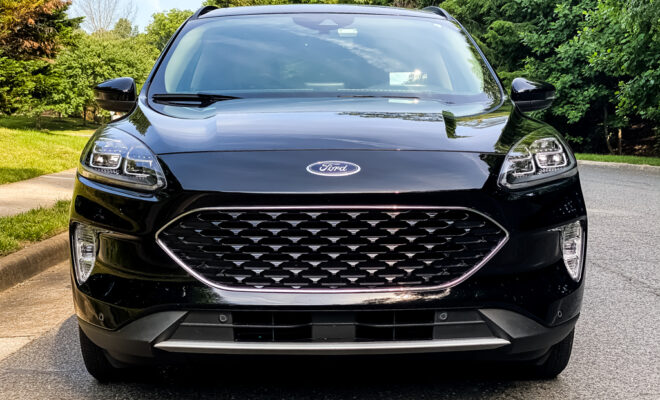 TEST DRIVES
The 2020 Ford Escape Titanium Hybrid AWD Introduces Swank to an Affordable Price Tag
By
|
The Ford Escape is one of the most popular SUVs on the market today. The 2020 Ford Escape Titanium Hybrid AWD is completely restyled, making it slightly lower and a bit wider. While it has an uncanny resemblance to the Macan, primarily because of the new nose styling, it's not something that will necessarily turn people off. Most people love the nose, including ourselves, mainly because it is coupled with a sportier SUV type look.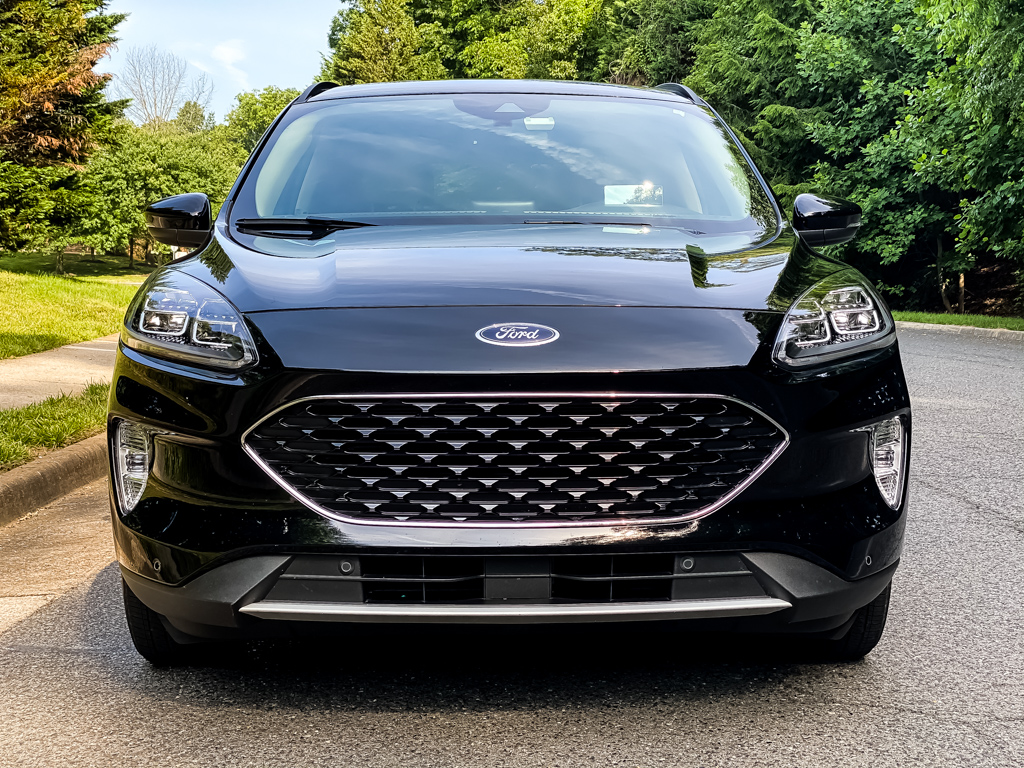 However, as we soon found out during our time with the 2020 Ford Escape Titanium Hybrid AWD, there is a lot more to the vehicle that meets the eye.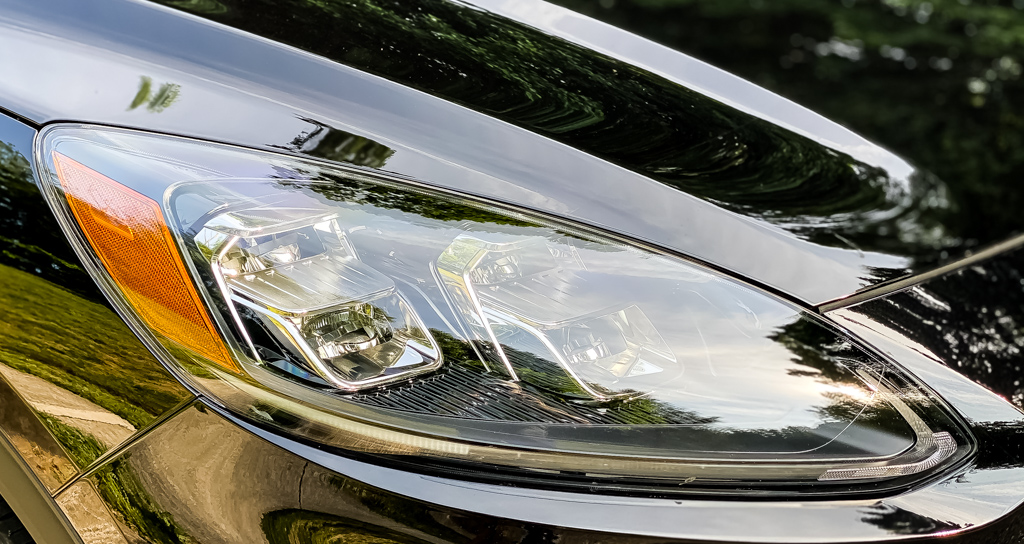 What to Expect?
The 2020 Ford Escape Titanium Hybrid AWD isn't a plug-in hybrid as the name would imply (that one we're told is coming soon), but it works by storing energy via regenerative braking and when the vehicle is coasting. On the inside, the dashboard clues you into how the system works and encourages you to go easy on the accelerator. That being said, after a week of driving a few hundred miles, an impressive 90+ miles were run on the electric motor, and there lies the secret to this vehicle's remarkable gas mileage.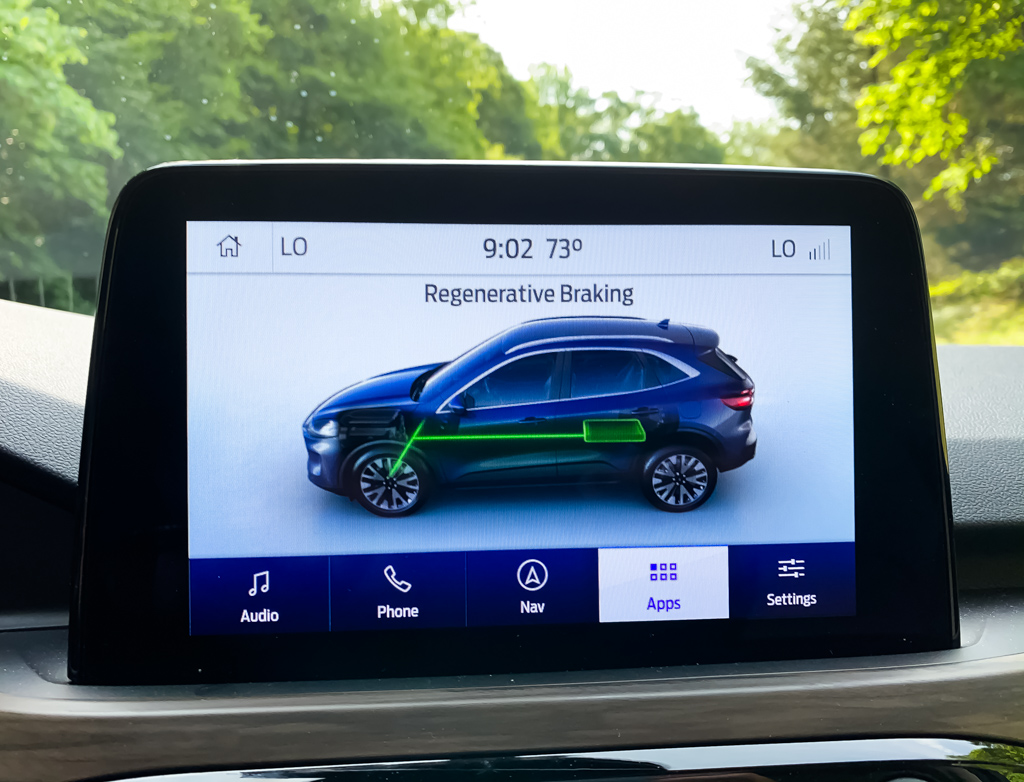 The 40 miles per gallon is excellent for an SUV of this size. The EPA gives it an even better rating of 44 mpg within the city and 37 mpg for highway driving.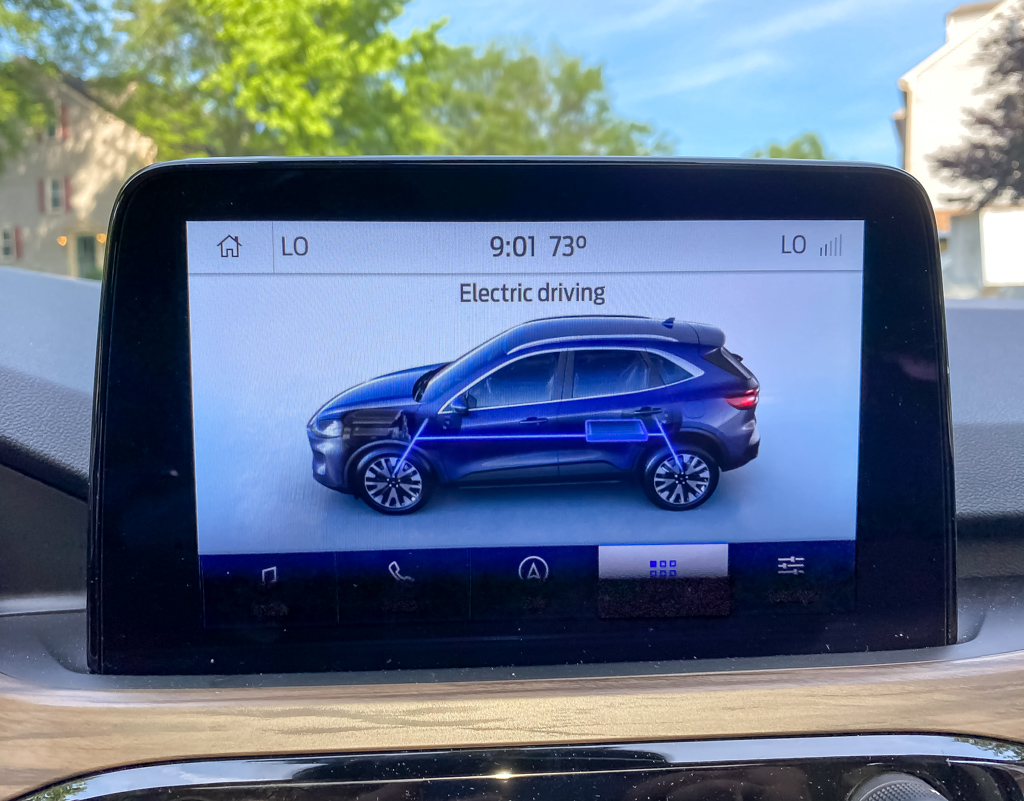 Under the Hood
The 2020 Ford Escape Titanium Hybrid AWD is powered by Ford's 2.5-liter iVCT Atkinson Cycle I4 engine along with a hybrid system. Rated at 200hp, the true belly of this beast is the electronic CVT transmission, which does an excellent job of delivering power to the wheels on demand.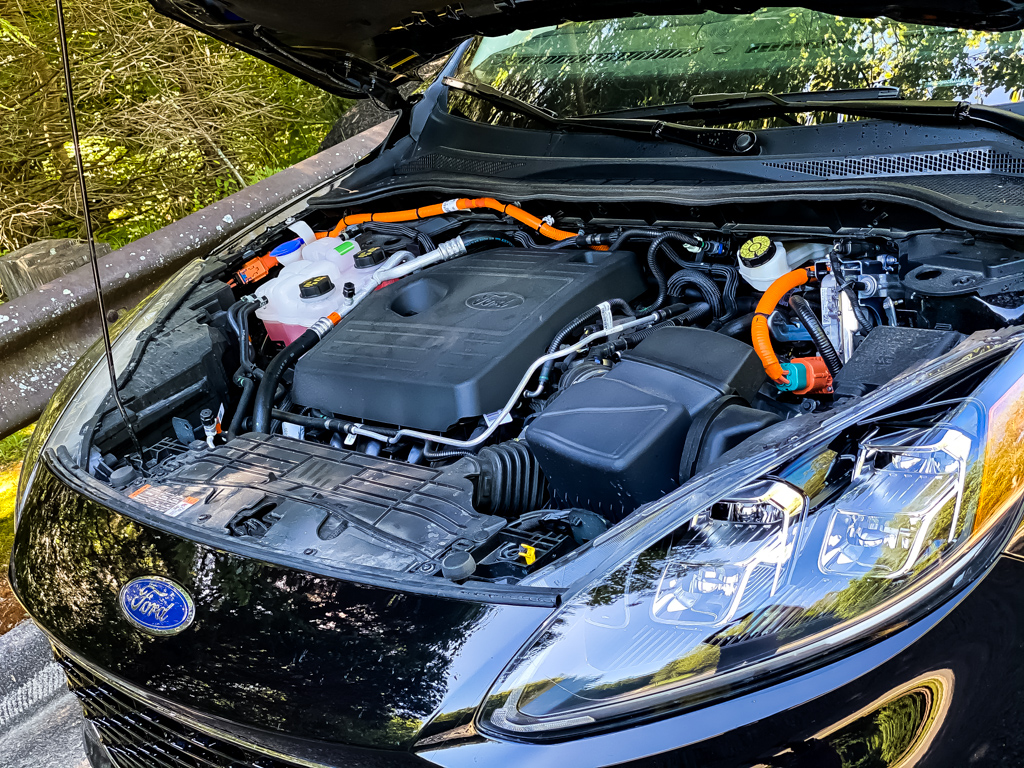 To us, it appears as though Ford is doing something different because there is a noticeable electric motor sound when the hybrid motor is running. The sound becomes noticeable when you back up the vehicle, which may appear to be troubling at first, but Ford assured us it is normal.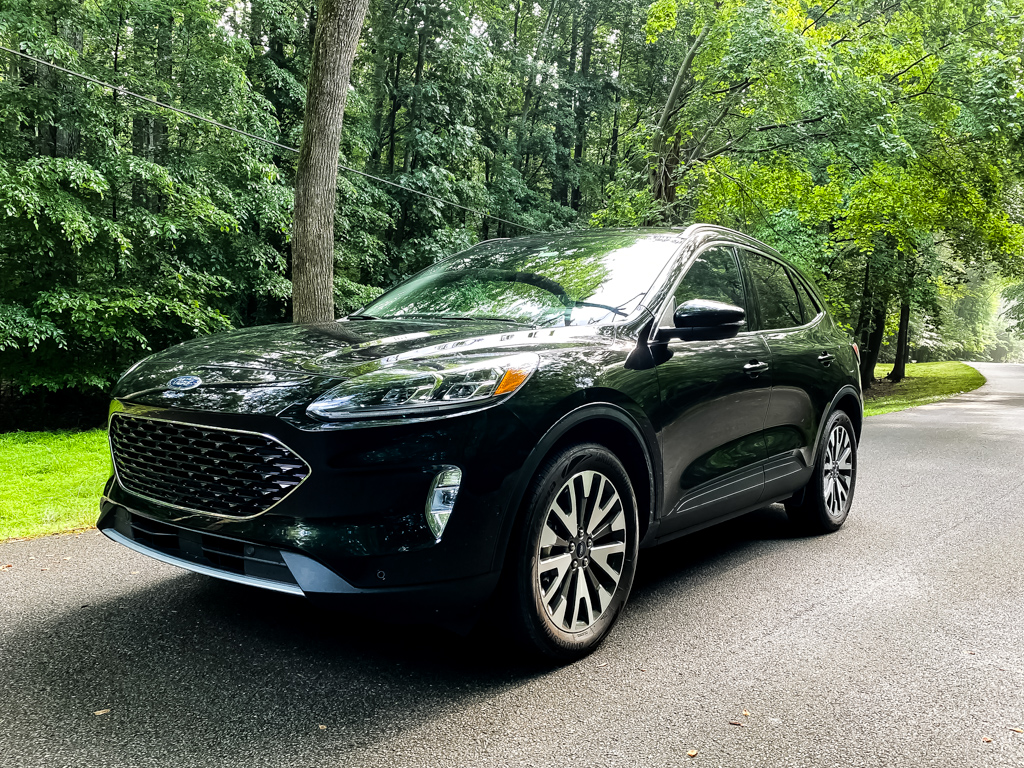 While acceleration is excellent, you'll have to switch it into 'Sport mode.' The immediate kick of power is more than enough to go from 0-60 in under 7-seconds, impressive! However, like us people reading, this will mostly drive it in Eco and Normal mode, both of which don't offer remarkable acceleration but excellent gas mileage.
Handling and Cornering
We were overall impressed with the 2020 Ford Escape Titanium Hybrid AWD's handling. Cornering at all speeds is tight, and the AWD ensures that you have plenty of grip around those tight bends and wet roads. Bump it up to 19-inch tires like the ones we had with aluminum wheels, and those small potholes and rough patches of tarmac are no longer felt.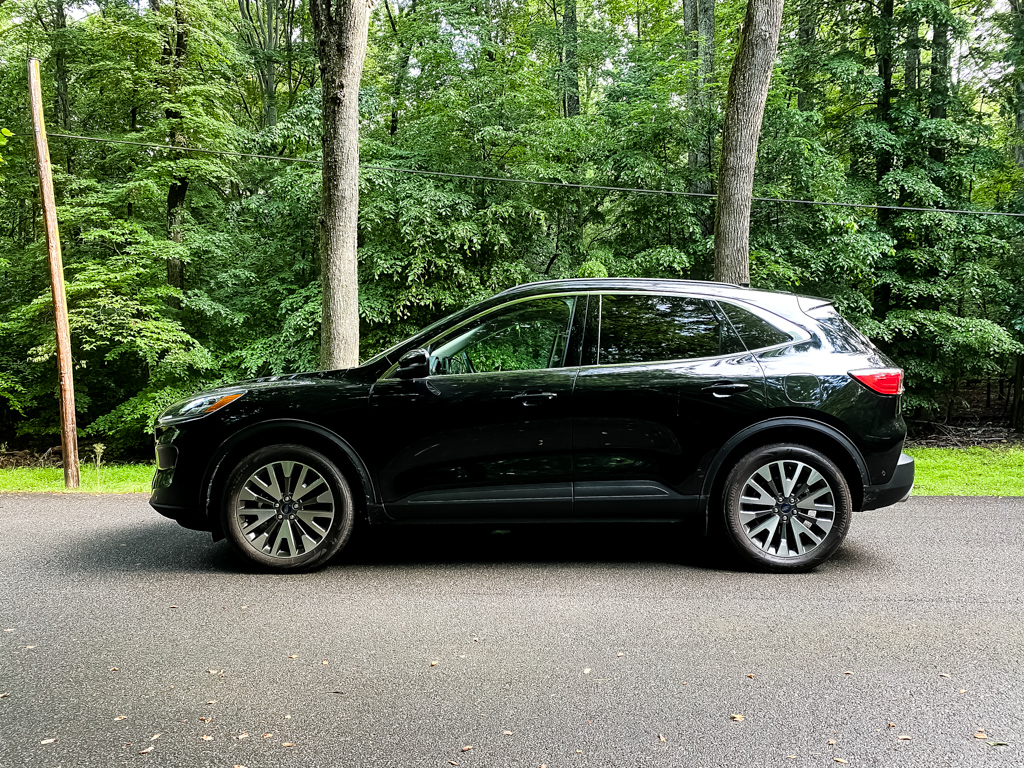 However, the handling does feel a little truck-like, which most Ford fans will probably laud the company for because it gives them that rugged feeling. That said, we didn't notice any road nice, excessive body roll, and other issues that plague SUVs that have a "truck-like feeling."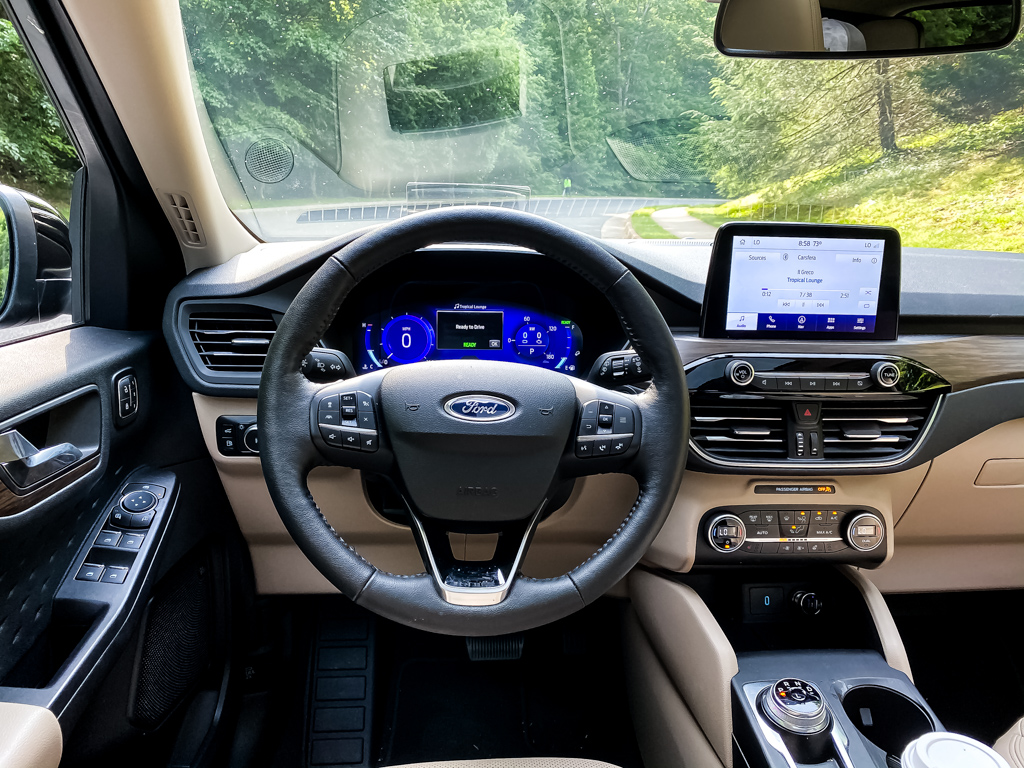 Interior Features and Charm
The 2020 Ford Escape Titanium Hybrid AWD comes with leather seats and a pretty bright 8-inch infotainment system. Move your hands across the dashboard, and you'll feel the new design with soft-touch material across the doors which give it an upscale feeling, better in our opinion than previous Escapes.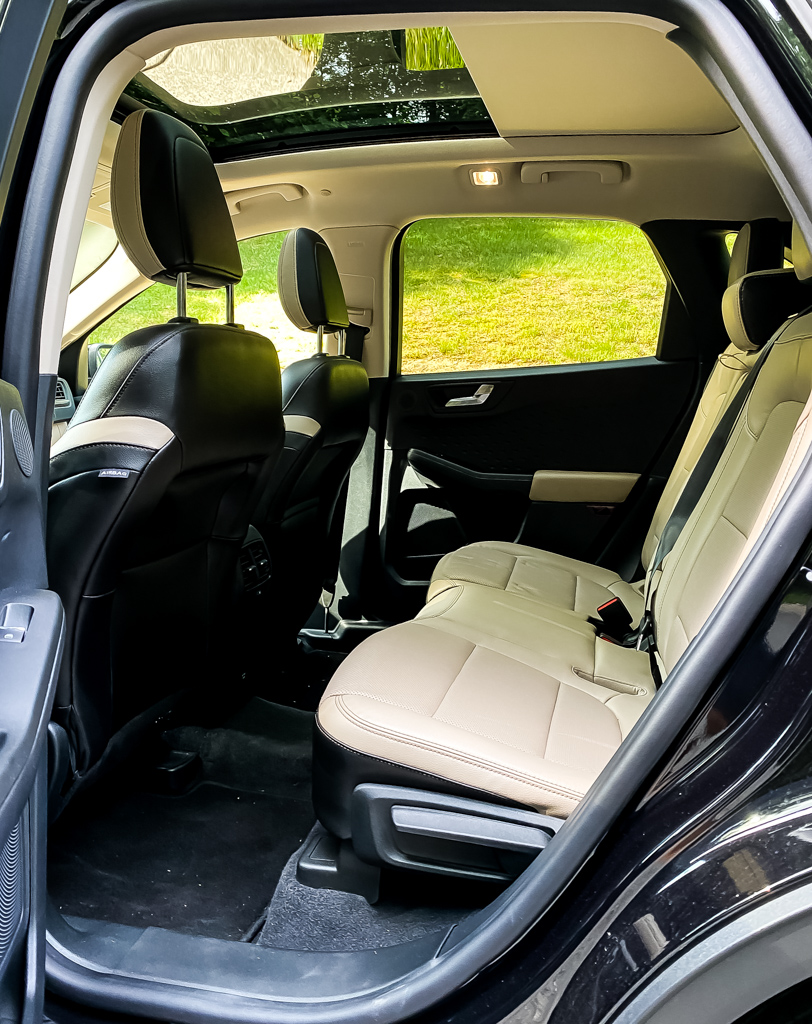 We love the fact that Ford has not made any compromises in the way of comfort and luxury, which to us, makes this an excellent vehicle to drive and ride in.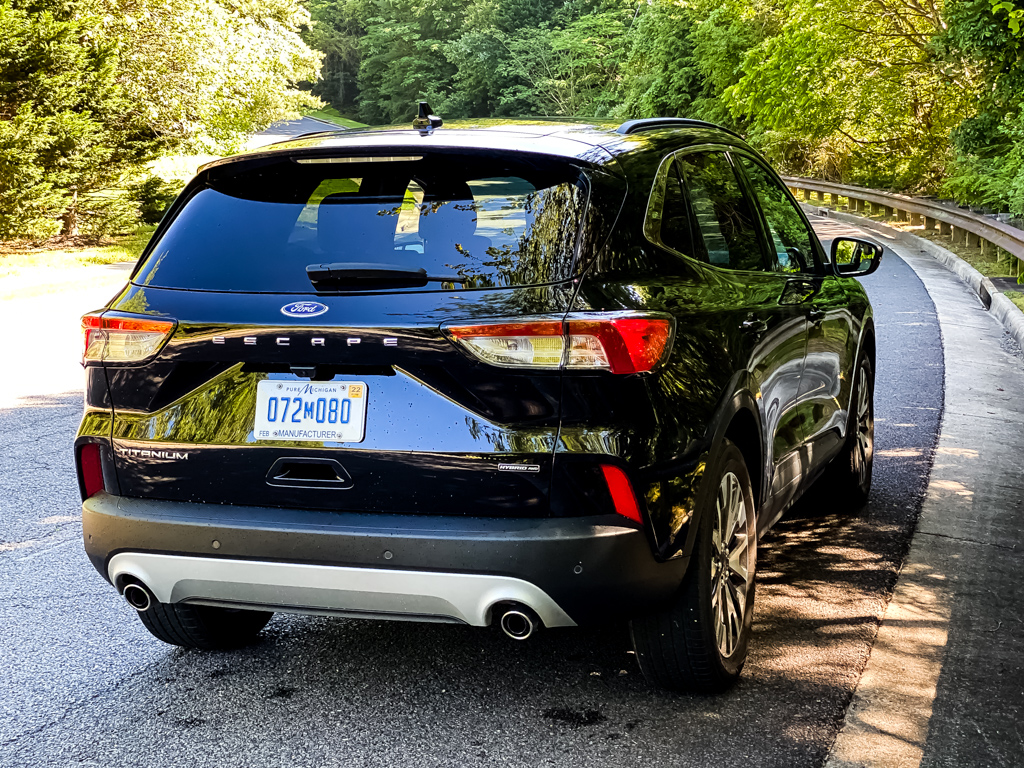 Conclusion
The Ford Escape is one of the best choices for budget buyers looking for a hybrid AWD, paired with a huge panoramic sunroof. It looks great and offers excellent fuel efficiency, which ensures you save money in the short and long-term while punching above its class.