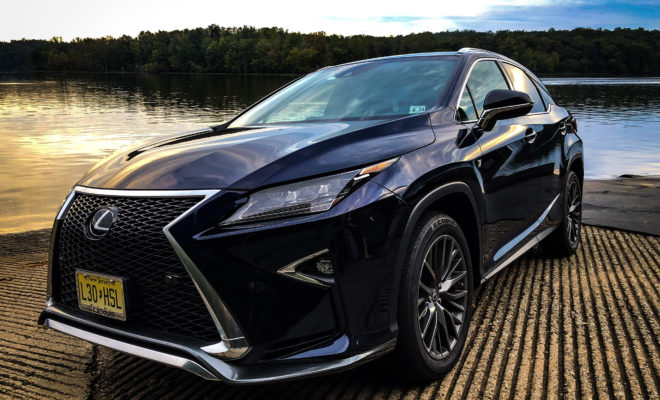 TEST DRIVES
The 2018 Lexus RX 350 AWD F Sport Pulls Out All the Stops Except For A Few!
By
|
The 2018 Lexus RX 350 AWD F Sport brings a host of new bells and whistles which were perhaps unimaginable eighteen years ago (1998) when the first RX 300 proved that Americans wanted smaller SUVs. Since then the RX series has been facing stiff competition by others who have caught on, and arguably improved upon the original idea. Companies like BMW, Audi, and Porsche offer crossovers meant to compete if not beat Lexus, which is why this fourth generation so important.
In this brief review, we'll go over if the 2018 Lexus RX 350 AWD F Sport does enough to retain if not improve its market performance by stretching it beyond RX fanboys!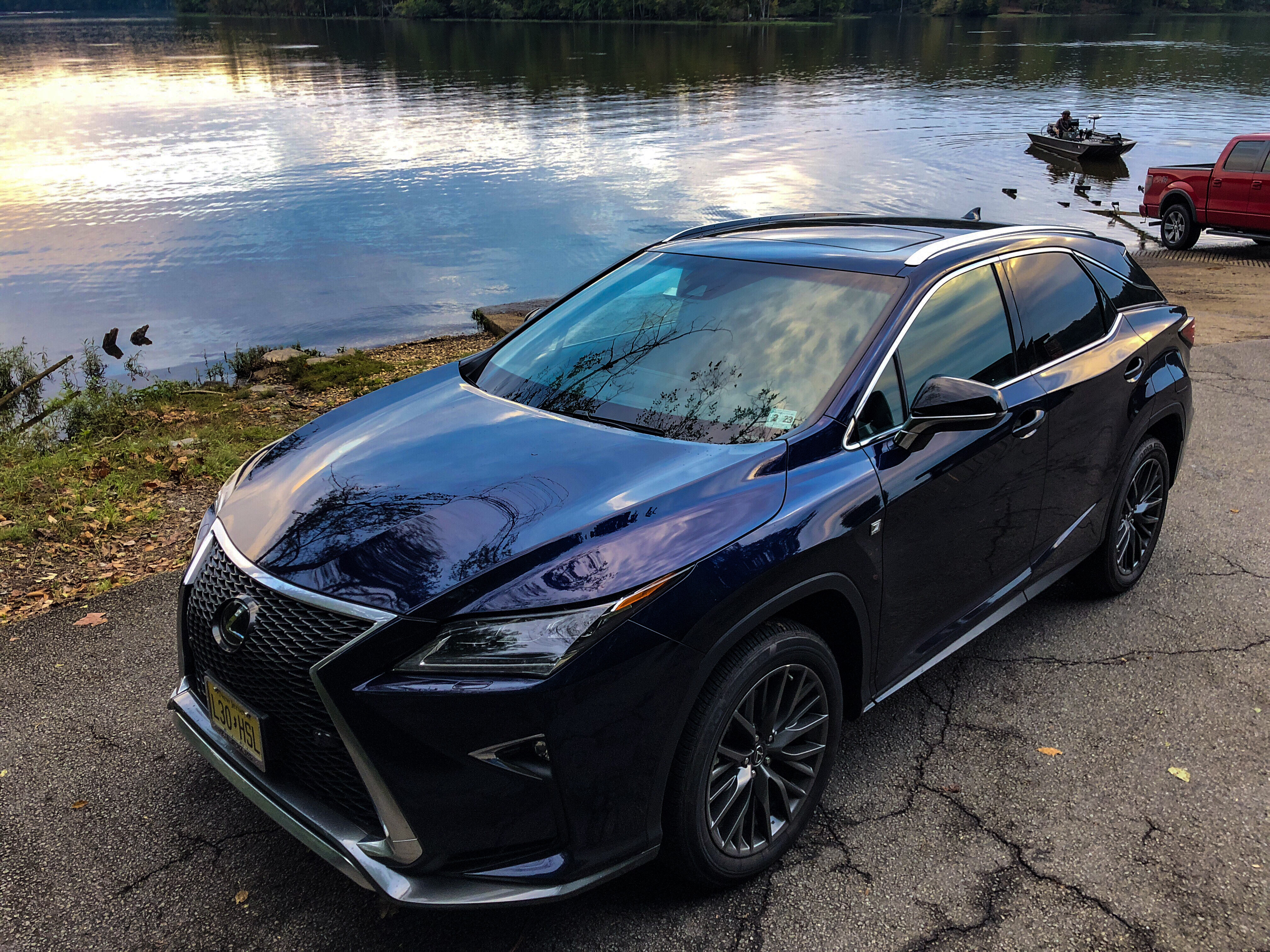 What's Changed in 2018?
The most apparent changes to the 2018 Lexus RX 350 AWD F Sport is on the outside. The new design is slightly longer, with a broader wheelbase, and a considerable bigmouth frog type grille. The grille dominates most of the front to the extent that we didn't notice the triple beam LED headlights or the beautiful fog lamps until minutes later.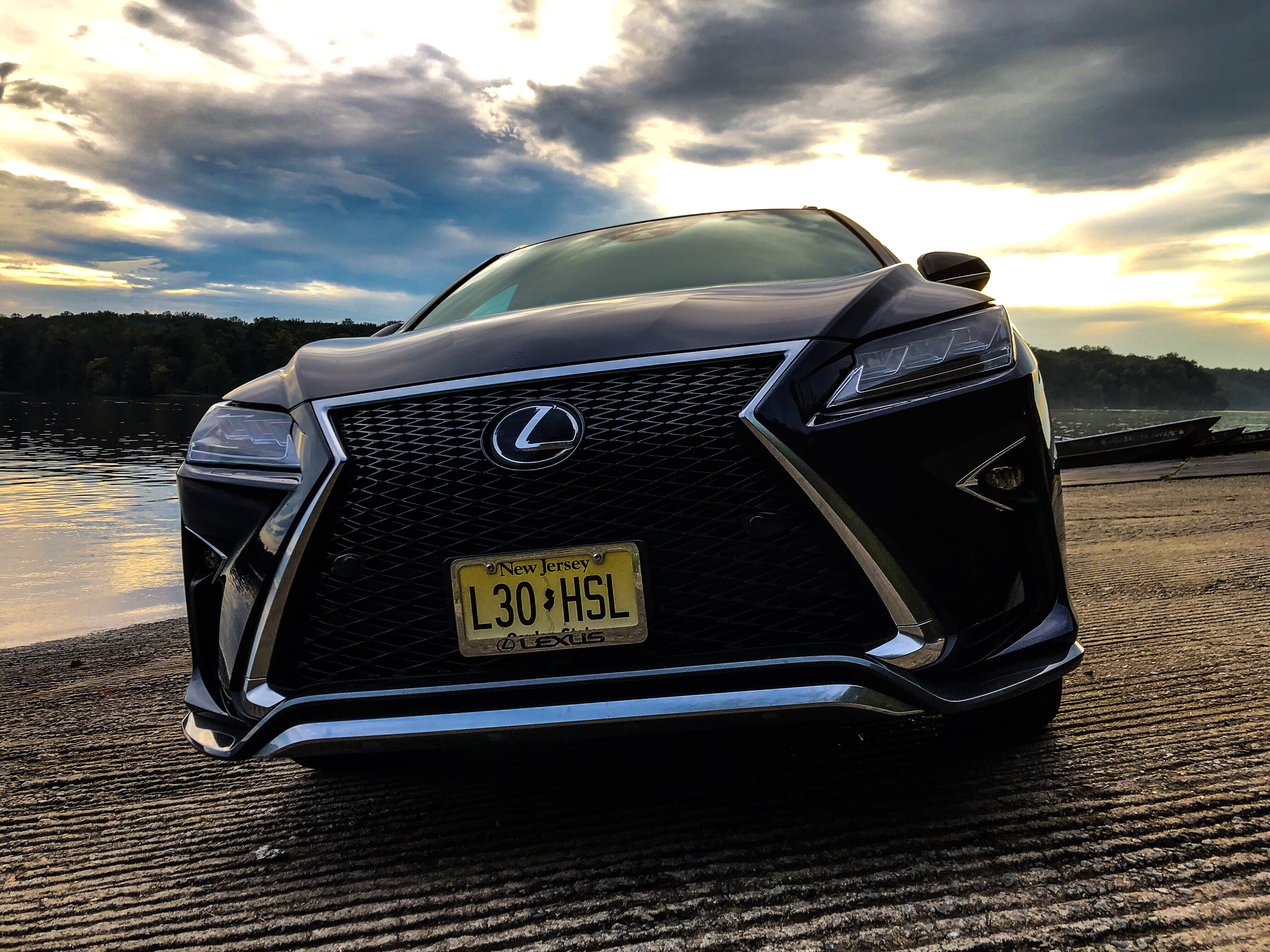 The next thing to catch your eyes will be the sculpted profile. Across the rear, there is a sloping deck lid accentuated with a sharply designed spoiler. If anything, this is one of the boldest design choices by Lexus but which may not sit well with some people.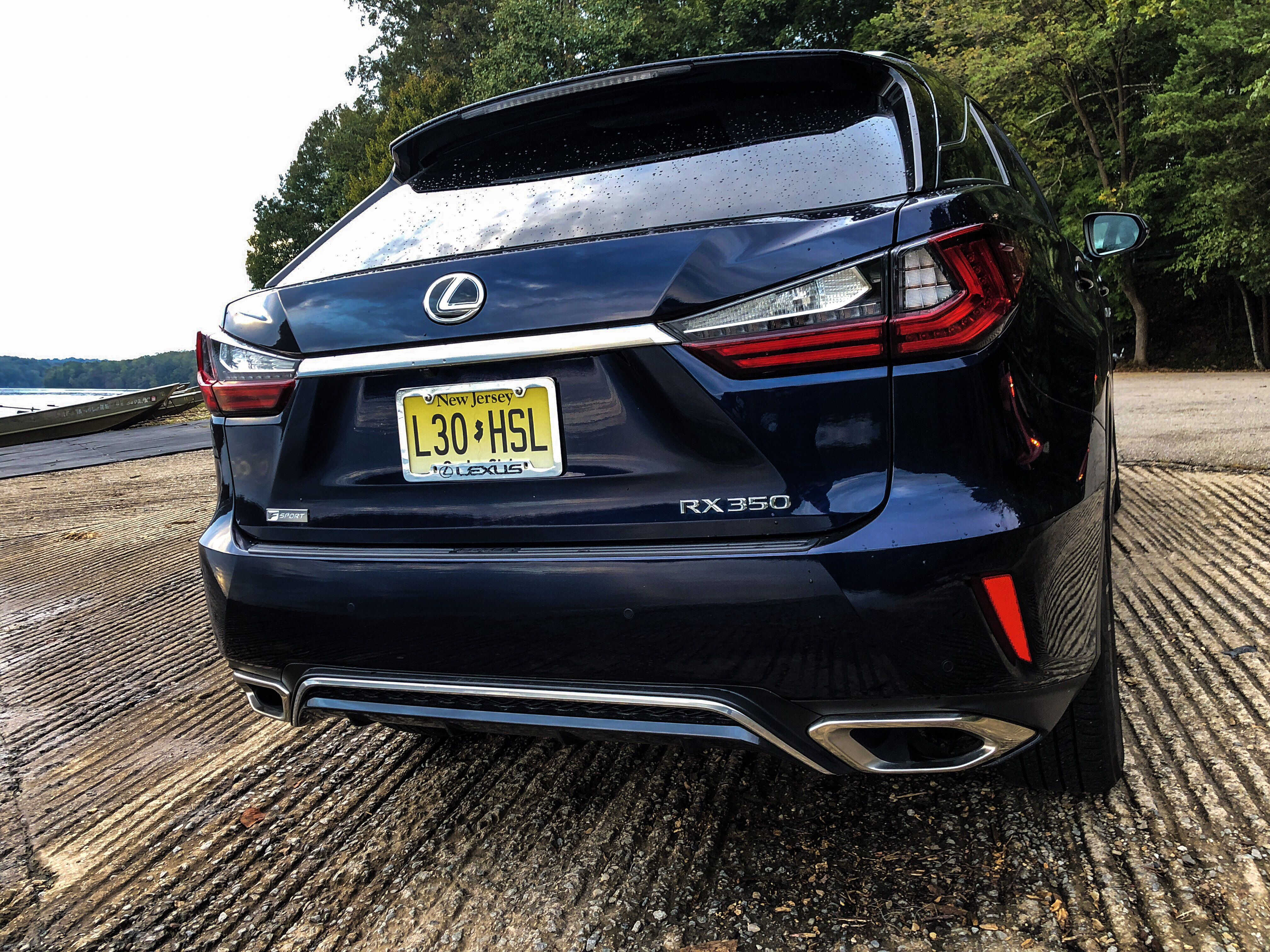 The broader wheelbase means that there is more room for passengers seated in the rear seat. The rear seats offer 18 cubic feet of space, which can be expanded to 56 cubes by folding the seats. Compared to the Mercedes-Benz GLC which offers 20.5 cubic feet and the Audi Q5's 29.1 cubic feet, space offered by Lexus is still subpar.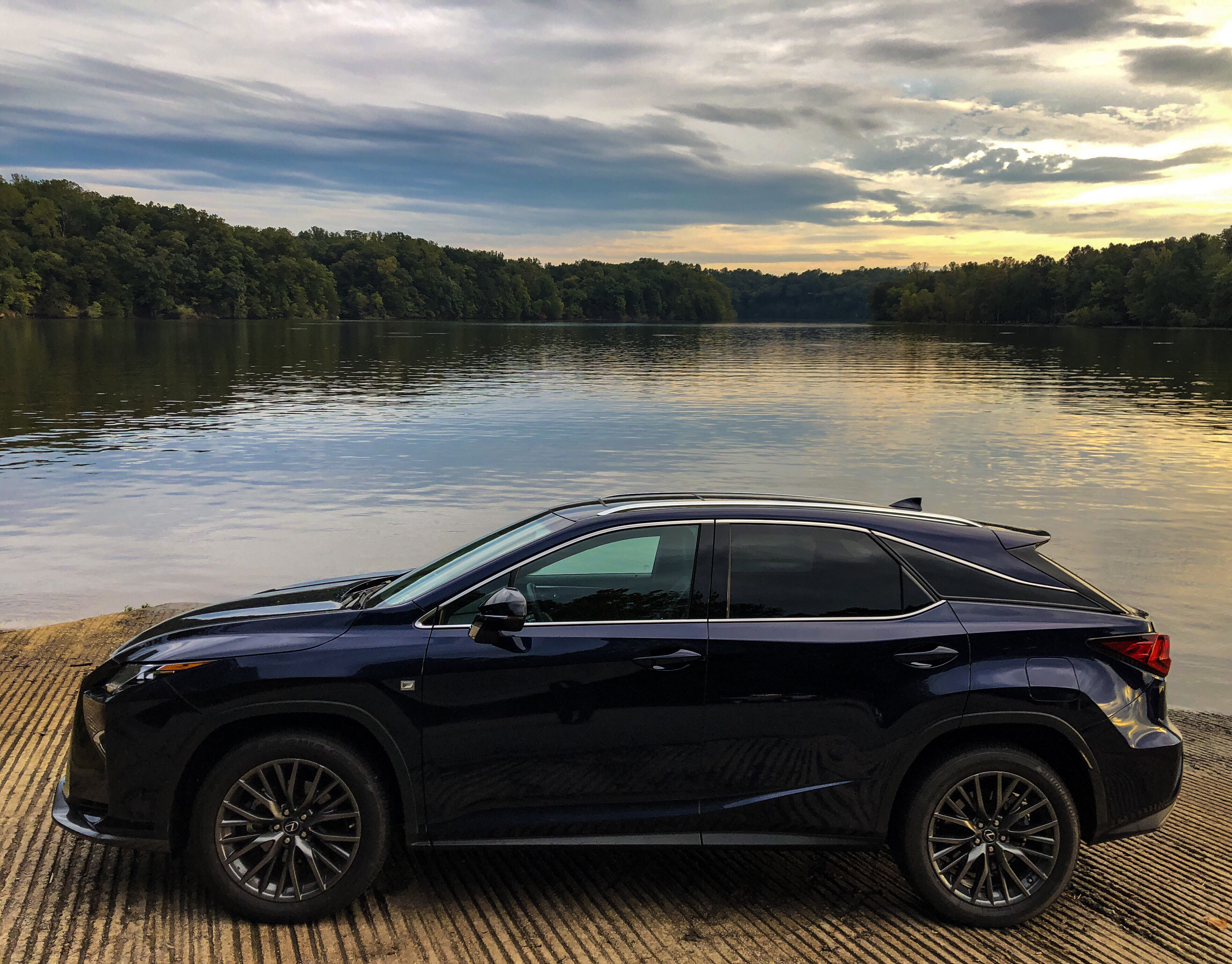 Under the Hood
Pop the hood up and you're greeted unsurprisingly with a 3.5 liter V6 which has 25 horses more than its predecessor combined with 19 pound-feet of torque. So, this time around the 2018 Lexus RX 350 AWD F Sport boasts of 295 HP and 267 lb-ft of torque.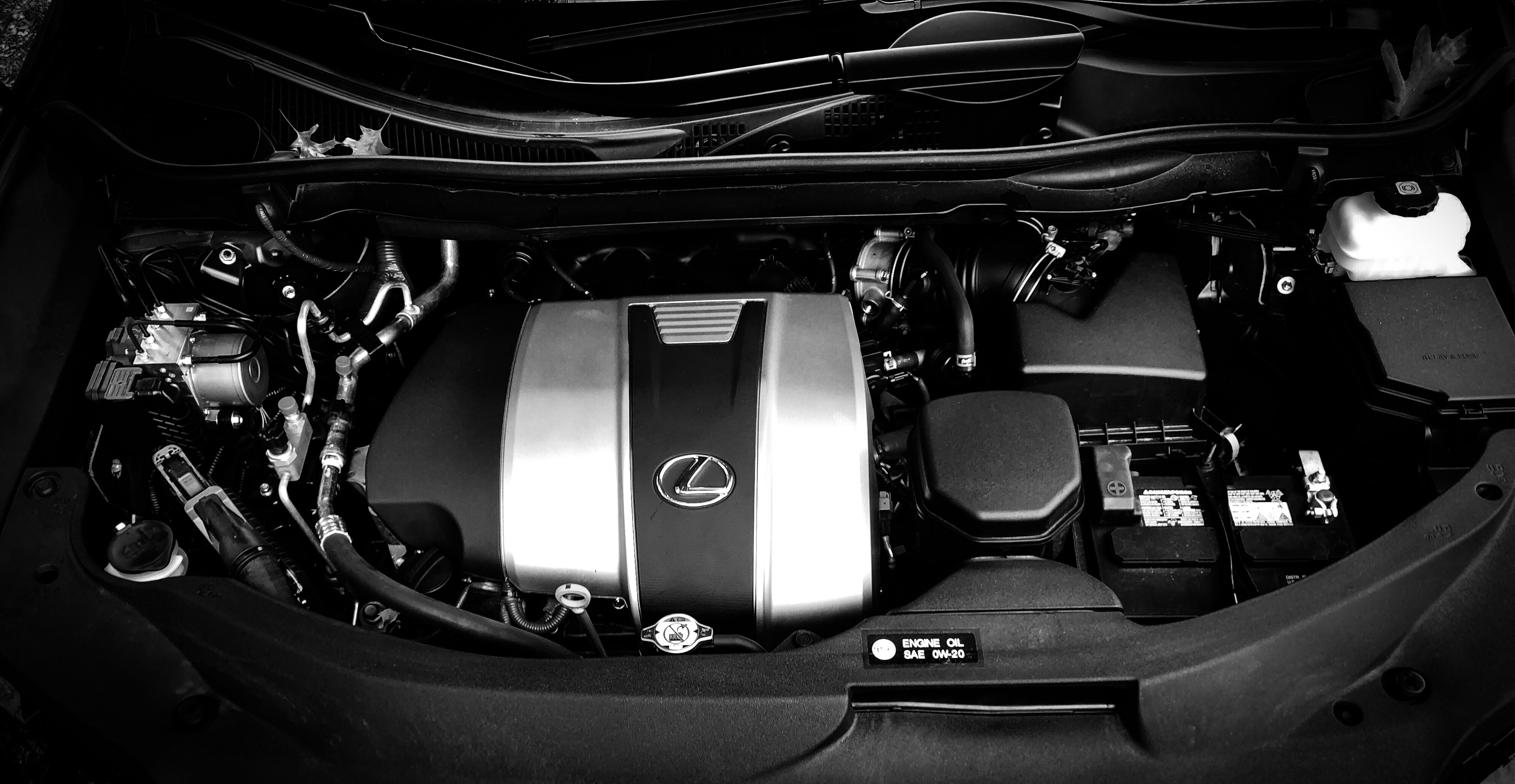 The F-Sport we've reviewing comes standard with an all-wheel-drive with an EPA rating of 19 MPG, and 26 MPG for highway driving and 22 MPG mixed driving. In real-world testing, we found the RX 350 to offer somewhere around 20 MPG.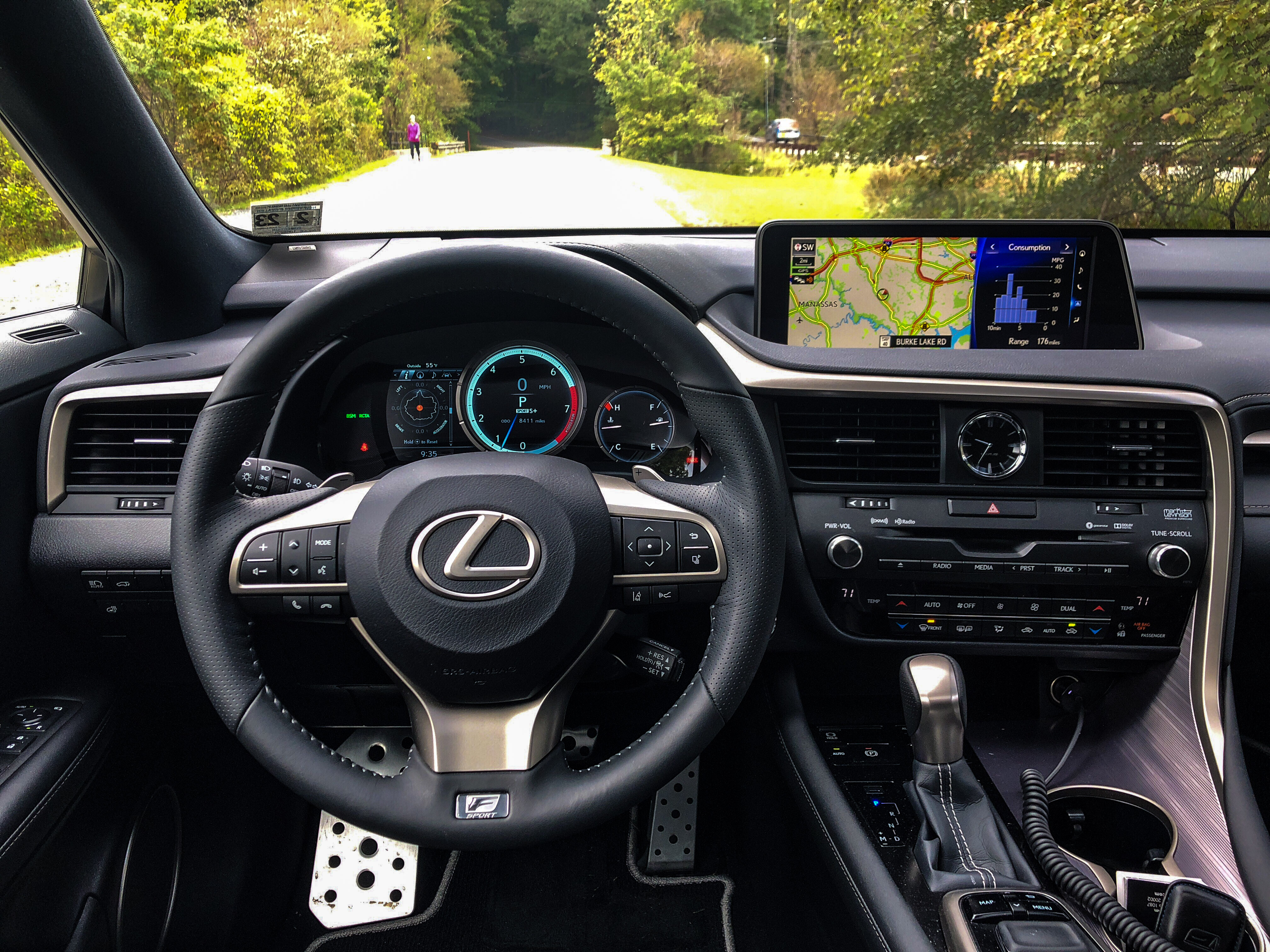 Performance on The Road
The only way to figure out if the 2018 Lexus RX 350 AWD F Sport is an upgrade over its predecessor is on the road. The F Sport comes with adaptive suspension, paddle shifters, a set of 20-inch wheels, comfortable seats, and some special add-ons to the interior.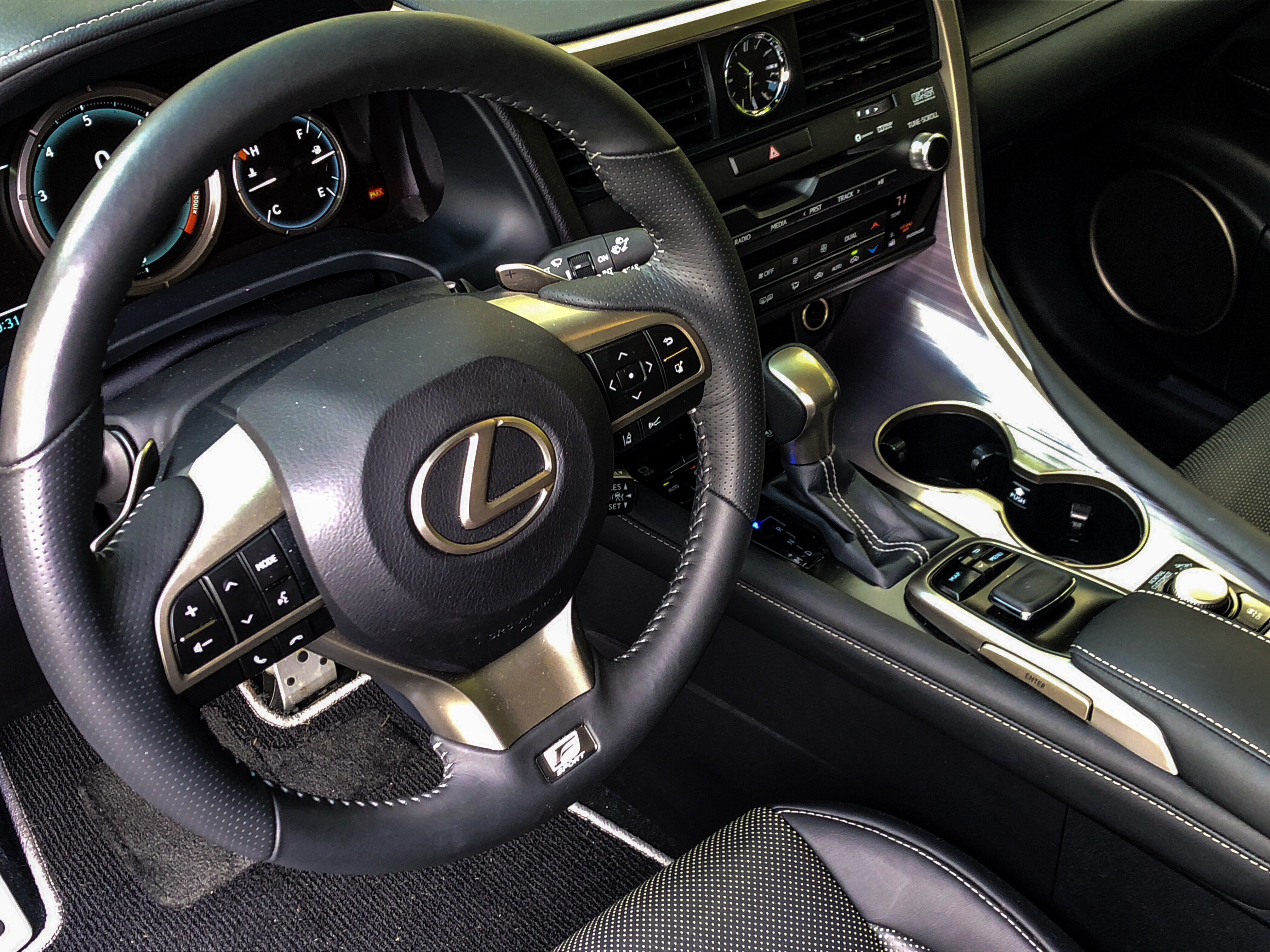 While the initial acceleration is fine, it tends to taper off in the midrange as the torque waits to come into play at around 4700 RPM. The performance is especially noticeable when you're trying to overtake a fellow driver out of a corner. If you drop a gear, that means you'll be redlining dangerously at 6500 RPM.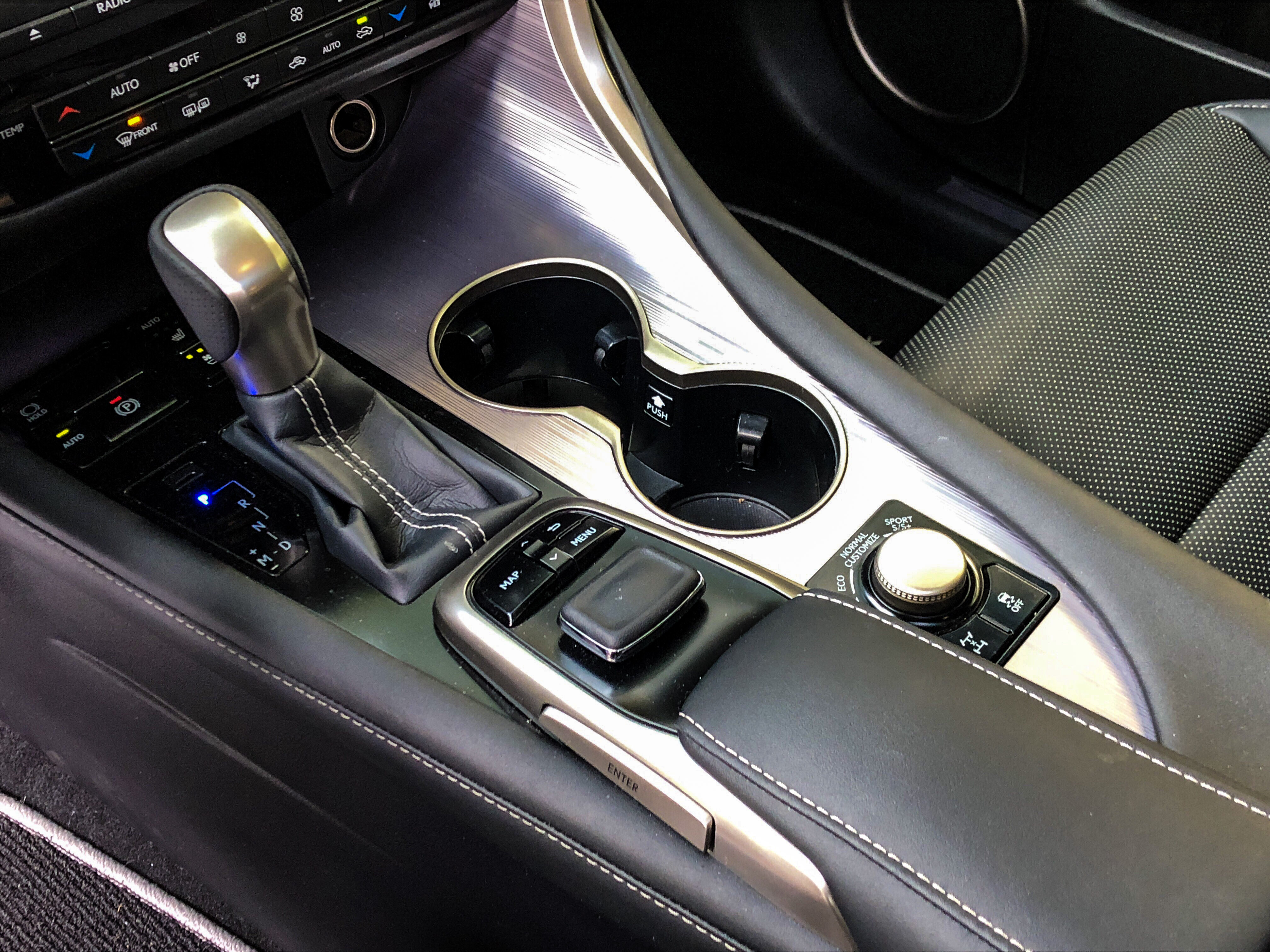 Honestly, we are not big fans of the transmission because the Lexus RX 360 AWD suffers from the same problem that all other manu-matics have which is shifting automatically when they hit redline. We assumed that the transmission would remain in manual mode, but it defaults back to automatic each time it hits easier sections of the road. One reason for this is to ensure fuel economy perhaps.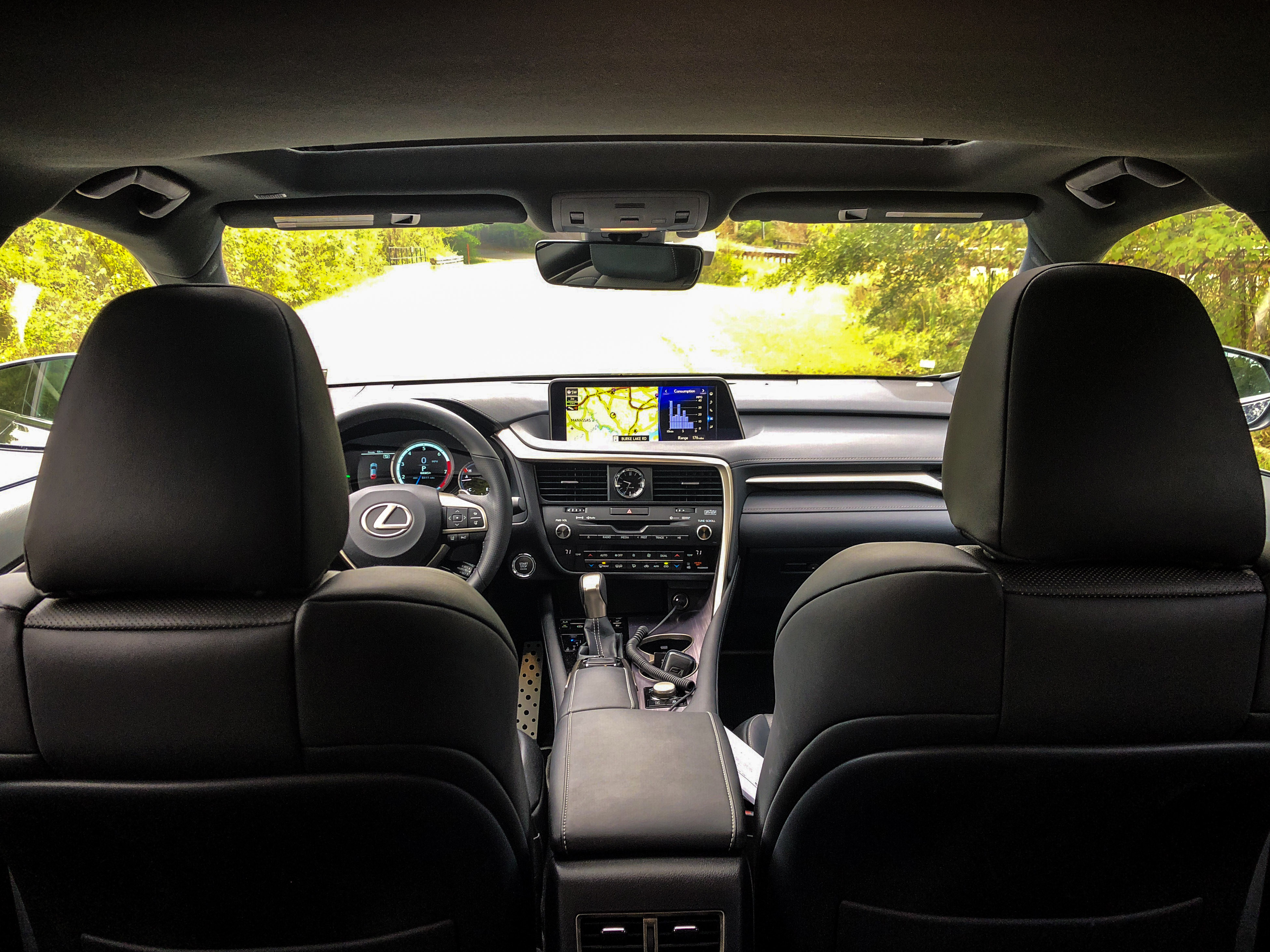 Do We Recommend it?
In all honesty,it is a toughone to recommend. While it is comfortable, moves fairly well and offers decent fuel economy, we have driven other luxury crossovers that have done a better job. That said you may want to test drive the BMW X5 and Audi Q5 too before settling on the RX 350 AWD F Sport.