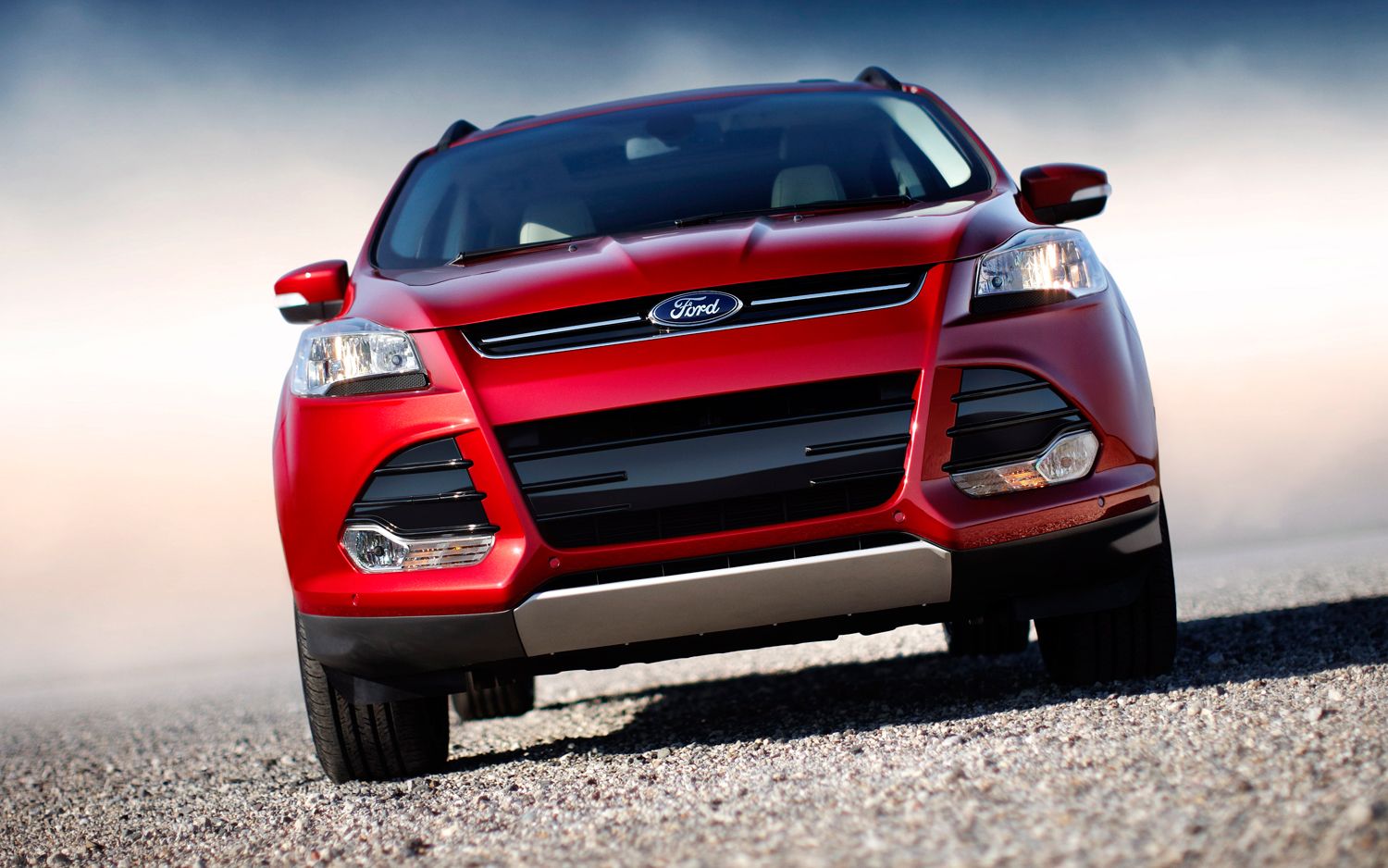 TEST DRIVES
The 2013 Ford Escape Takes Green to Another Level
By
|
When Ford proclaims it is green most of us think that just means that their vehicles get good mileage with low emissions.
What consumers may not know about Ford is the lengths the company has gone to assure that its products are green to the core.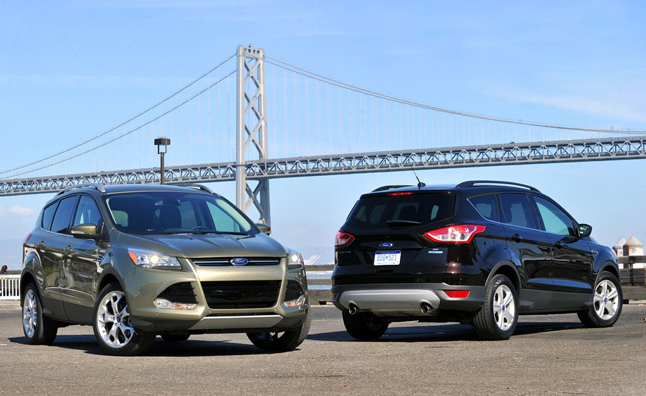 I recall the first time I saw the first generation Audi Allroad, produced from 1999-2005. I was at the 24 Hours of LeMans race in France, and was immediately taken by this tall wagon with muscular fender flares. And the 2.0-liter EcoBoost, certified at 30 mpg on the highway, beats the Toyota RAV4 by 3 mpg and the Chevrolet Equinox by 6 mpg.
But that's the transparent part of the 2013 Ford Escape.
For starters, this small SUV is a minimum of 85 % recyclable. "What this means is that at the end of its life, 85% of the vehicle can be broken down and the material can be used for reprocessing," explains Laura Sinclair, a materials engineer responsible for carpeting, seating and restraints.
Components made from environmentally friendly material sprout up all across the interior. For example, the seats and headrests contain 5 percent soy foam. The treatment, launched a couple of years ago, creates the insulation from soybean oil, which is used in place of other toxic chemicals.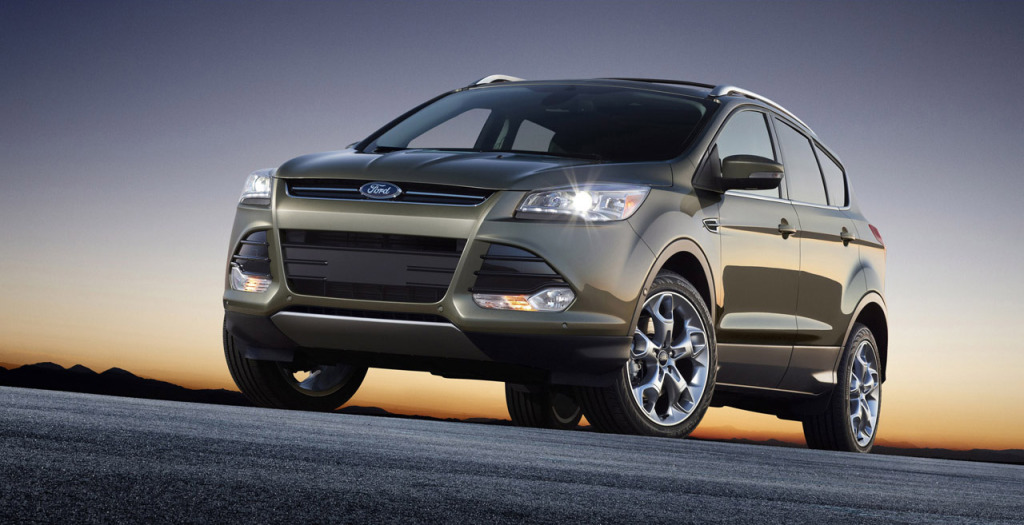 The dash insulation contains more than 10 pounds of scrap cotton from jeans, sweaters, T-shirts and other items.
Most of the insulation comes from different manufacturers. "They bail it up and send it out to be used for insulation or backings. They've been doing this for quite some time, well over ten years. But as people become more environmentally conscious, they are paying attention to these little known facts," says Sinclair.
Another main component in the 2013 Escape is the carpet, which is made from 25 percent recycled 20-ounce plastic bottles.
"We have been using bottles for years, but they are typically incorporated into the trunks. The color was black and gray speckled blend that wouldn't translate to seats," says Sinclair.
To make the carpet, an outside company takes the bottles, strips them of their plastic labeling, puts them though a cleaning cycle and then chops them into small pieces. Next, the bottles are melted down and extruded into a fiber. The extruder is like a showerhead. Then the long strand fibers are pushed into a loom (it's kind of like mixing up spaghetti) and wound up into a big bobbin. The fibers are then made into carpeting.
"It wasn't until recently that we were able to pull it into the main vehicle and get color, not streaking, and durability. It's not necessarily a new technology but a new technology for it," explained Sinclair.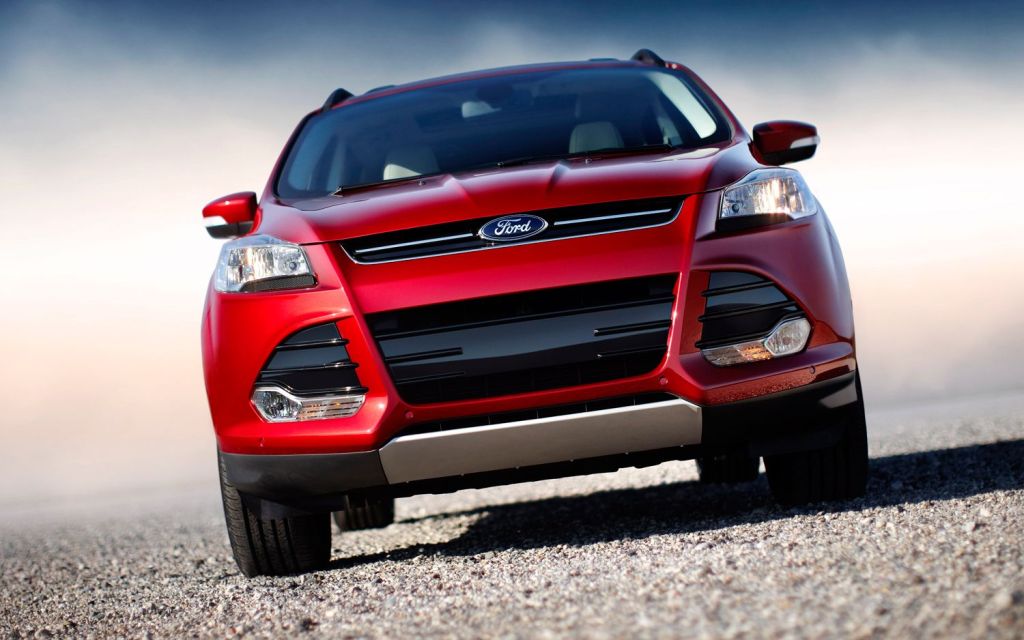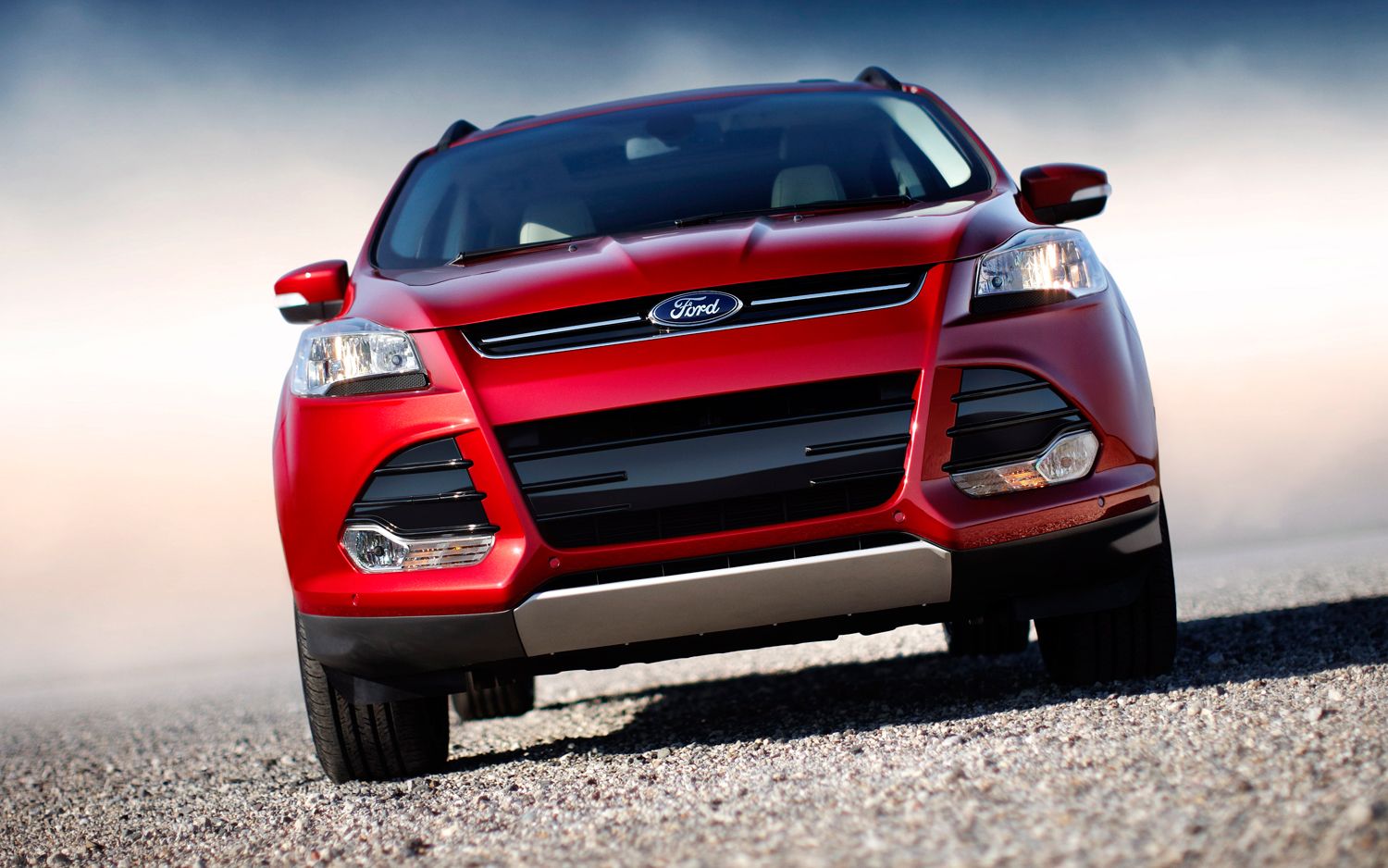 Sinclair, who worked on this interior carpet for close to three years, said, "Our criteria was that we had to have the same feel, look and wear as the original floor carpet for our vehicles. It had to meet all of our requirements and we wanted to make sure that the consumer did not notice the difference."
As far as coloring, Escape is only offering black or tan for now. "It could pretty much come in any color if we can master it," said Sinclair.
But, to note, at the end of its life, the carpet can be remelted and repurposed.
There's more. Underneath the hood, the climate control gasket is made from 100 percent recycled tires. The power train under shields and the wheel arch liners are made from 100 percent recycled plastics that are durable and lighter in weight than other standard equipment.
Oh, and those shiny tailpipe trims. They are produced from polished stainless steel instead of the less eco-conscious chrome.
Ford says that 60 percent of Americans shopping for a vehicle this year will check out either a midsize car or a small SUV: the fastest growing segments in the auto industry. And yes, we're all for good mileage, energy saving engines and fun new technology to make our lives easier. But on top of that, using eco-friendly materials in the manufacturing process is poised to be a key concern to the modern consumer.
– Article by Holly Reich