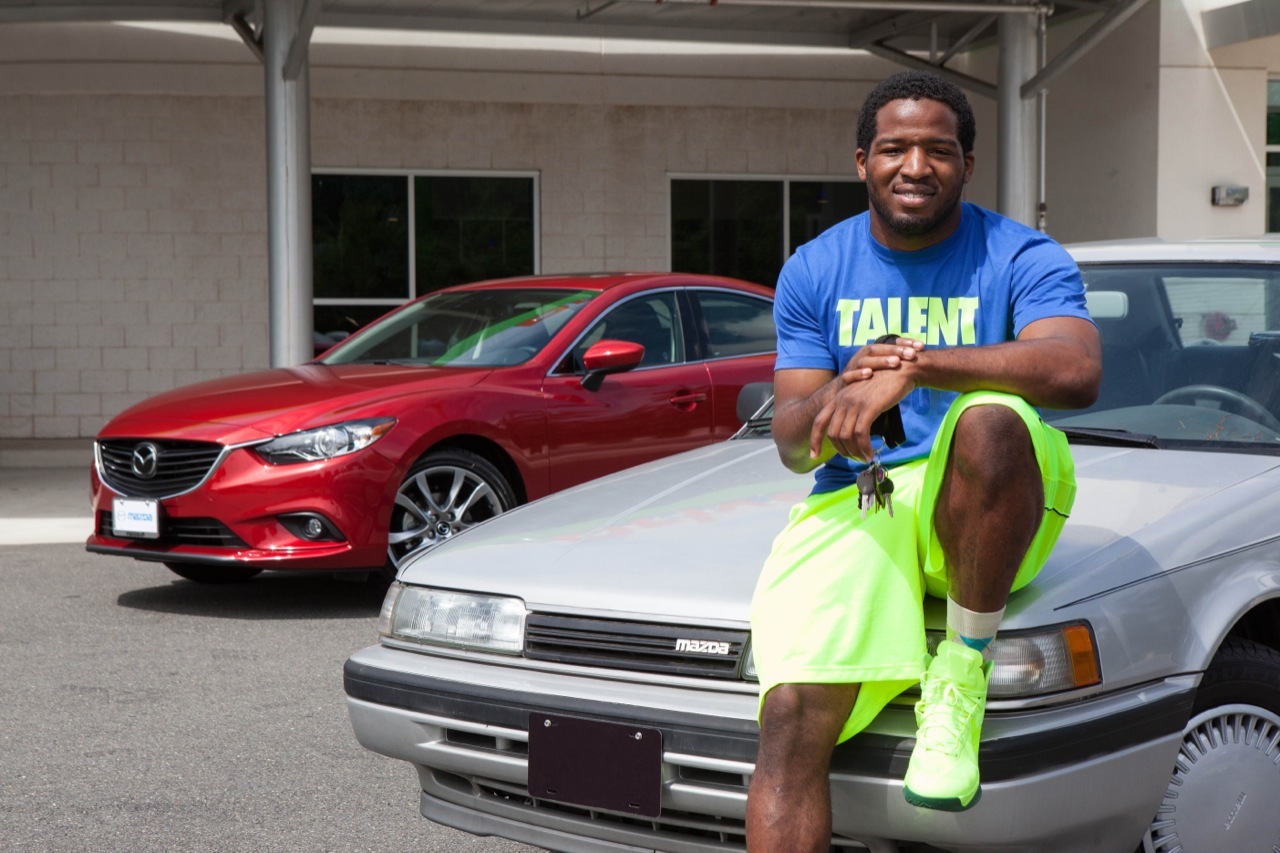 EVENTS
Star Redskin Alfred Morris' "Bentley"
By
|
Too often in sports we hear stories of knuckleheads who earn millions over their careers, only to be broke or close to broke when their sports careers are over. Superstar Antoine Walker of the Boston Celtics earned more than 120 million during his playing days and today is flat broke. Terrell Owens, AKA T.O., is in the same leaky boat. Allen Iverson is also reportedly broke. Flashy lifestyles and poor investment decisions are usually the pattern we've seen as we ponder how this could happen. And let's not even talk about the cars these guys buy. Rolls, Ferraris, Porsches, Benzes, blinged out SUVs and Bentleys are the top shelf vehicles of choice.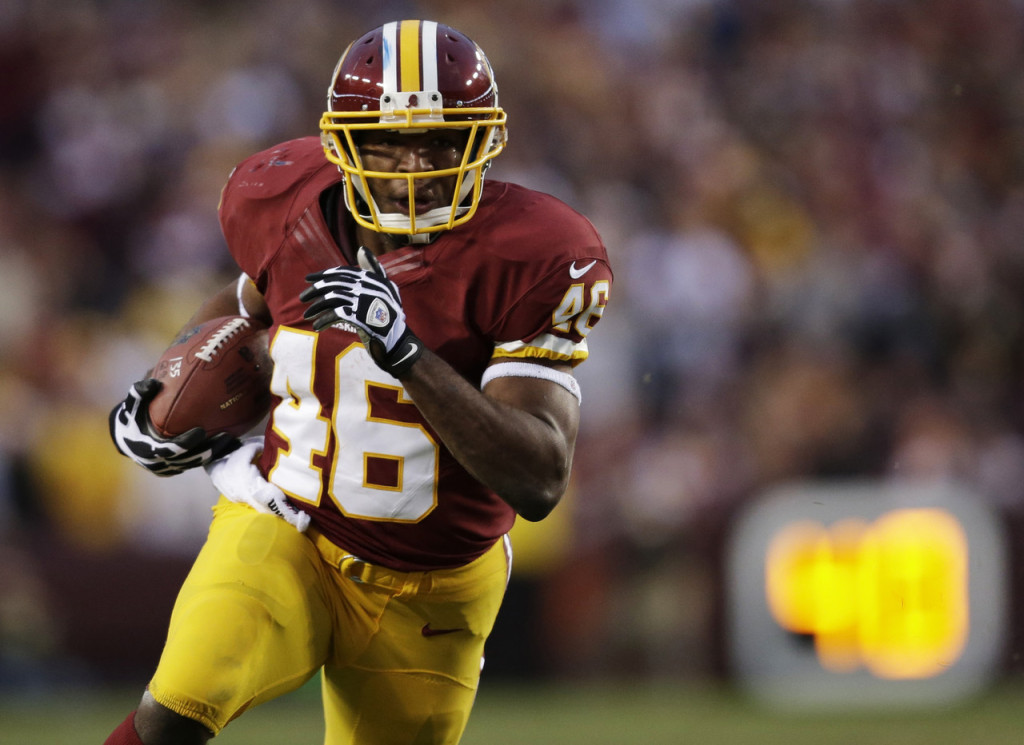 Well, number 46 of the Washington Redskins, Alfred Morris, in just his second year in the league, also owns a Bentley. He must be a big baller because he had this car even before he entered the NFL. All of this from a sixth round pick from Florida Atlantic University.
During Morris' junior year at FAU, he purchased a used 1991 Mazda 626 and named the car "Bentley."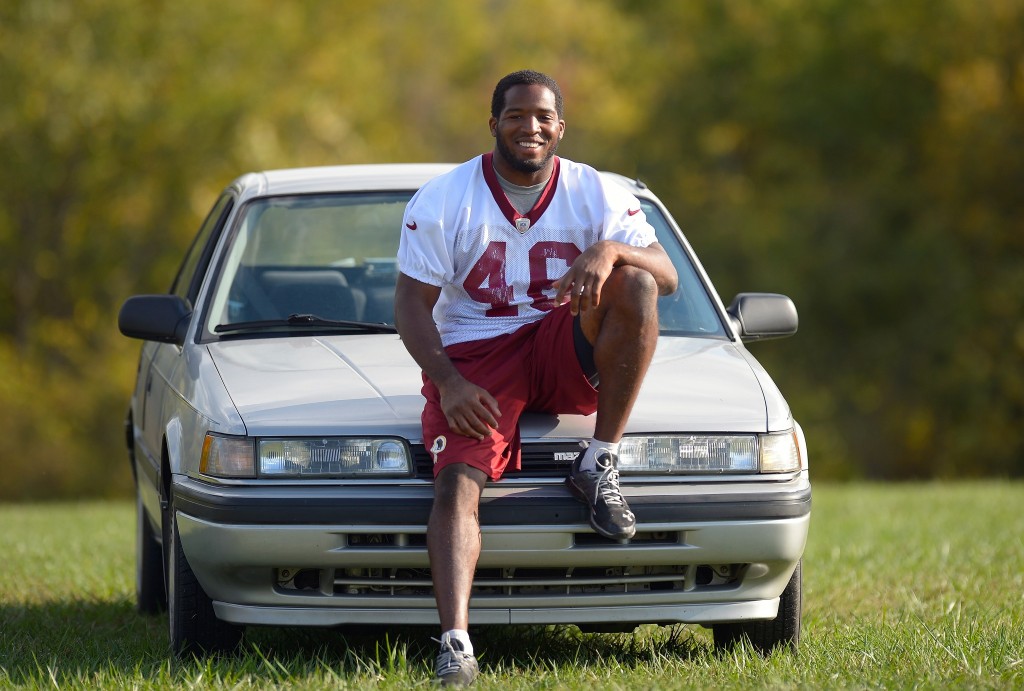 Bentley!
During Morris' rookie season in the league, he rushed for a team leading and single season team record 1613 yards, second only to Minnesota Viking Adrian Peterson's amazing 2,000 plus yard season.
Quite an accomplishment for a quiet, unassuming young man who has shunned the glitz and glamour of NFL stardom, preferring to enjoy his "ride" in the NFL by putting in hard work and staying humble. For the record, Morris drives "Bentley" every day, including to and from practice at Redskin's Park in Ashburn, Virginia.
Of course, this type of story in nearly unheard of in professional sports, so when the Washington, D.C. area Mazda dealers got wind of this story, they were touched by his humility and decided to restore the car to showroom quality.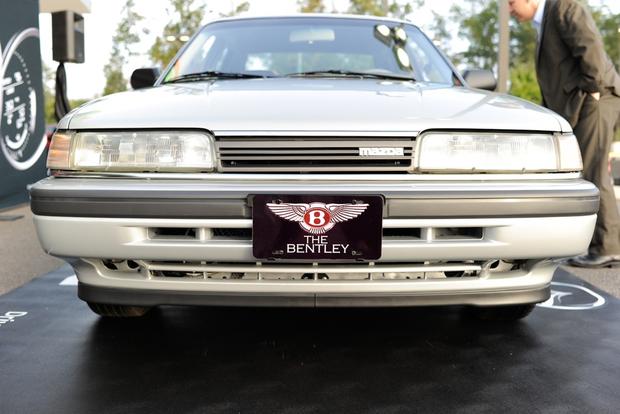 So on July 22nd, 2013, Morris dropped off his beloved 626 at Chantilly Mazda in Northern Virginia, and on October 15th, Mazda invited automotive and sports press, including ESPN, to witness the unveiling of Bentley II.
It was at the unveiling that what at first seemed to me to be a story of little interest proved to be a very big story indeed. The Mazda dealers refurbished or replaced pretty much everything on the car, and resprayed it in original silver. Some custom touches were also included, like adding custom stitching to the dashboard and seats, and adding a custom stereo with Satellite radio and Bluetooth connectivity.
Morris made his grand entrance to the event in a 2014 Mazda6, today's 626. The Mazda6 is perhaps the pound-for-pound champ when it comes to offering the best blend of luxury and safety at a price point that will have you double checking the sticker to make sure what you are seeing is correct. Morris used the "6" to get around while Bentley was being restored.
Morris exited the fully loaded "6" and Bentley, until now under cover, was unveiled. The car looked brand new and it was clear Morris was touched.
It gave me a great deal of pleasure to shake Morris' hand, not because he is a star, but because he is a man who understands the frailties of life. When he hangs up his cleats, the sky is the limit as far as what this super young man can do in the next part of his career.
Hats off to the DC area Mazda dealers for their contribution to this special event. A complete list of Bentley modifications follows. For the record, Morris hopes to pass Bentley on to his kids!
For more on the 2014 Mazda6, visit www.mazdausa.com
– Brian Armstead