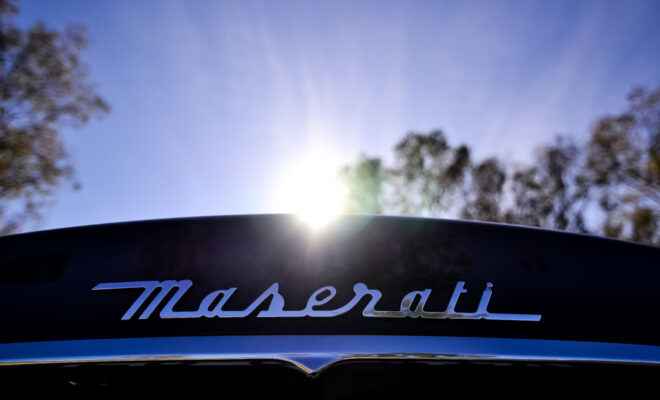 NOW TRENDING
Maserati, The Possibility of the Dreams
By
|
In June 2019 my father was diagnosed with terminal pancreatic cancer. One year of life, the last year of my father's life; a devastating year, a year of pain and constant sadness. An anguish that cannot be described and that no human being deserves to suffer.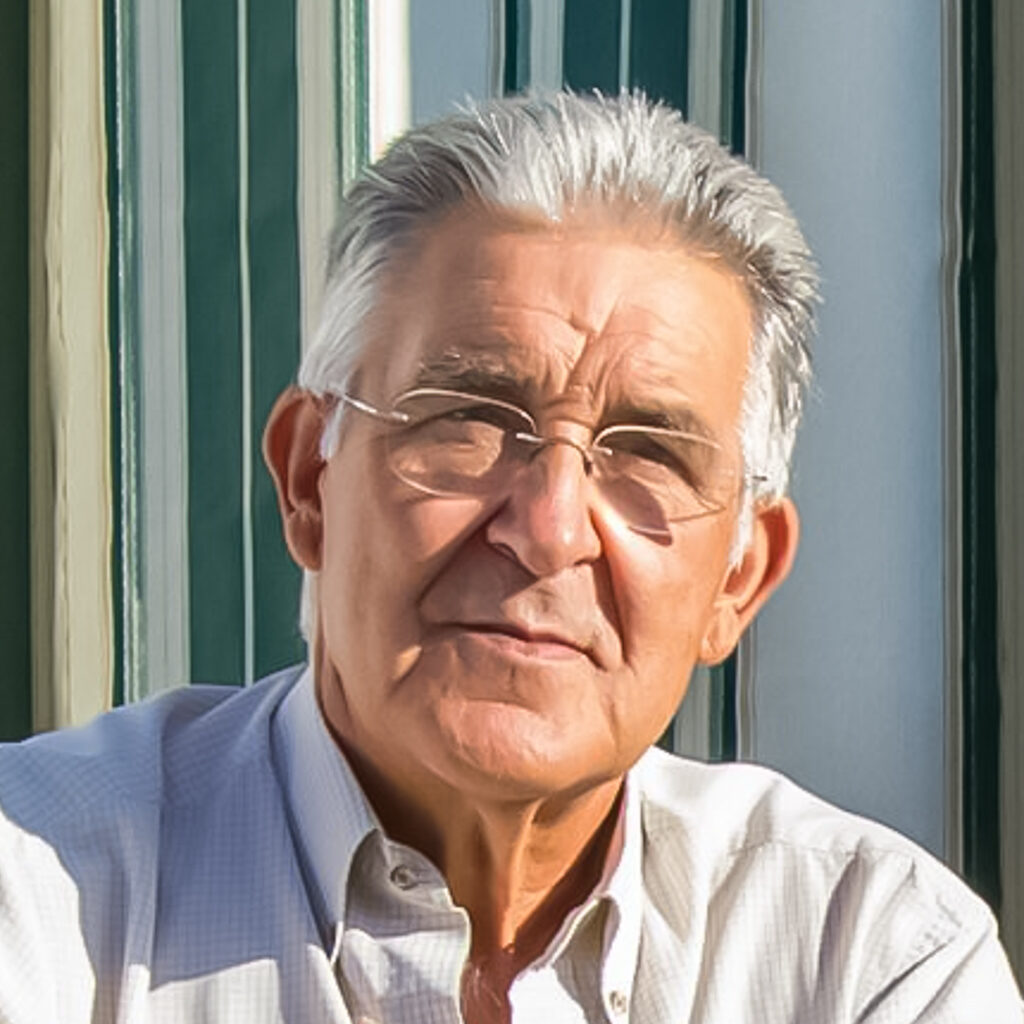 During all these years, from a distance I have been able to share with my father and with the whole world my passion for cars. A passion that I have had since I was a child.
There are times when I get on one of these machines and I manage to disconnect from the world and from everything around me.
The car and I make one; hence I observe them with so much passion and respect.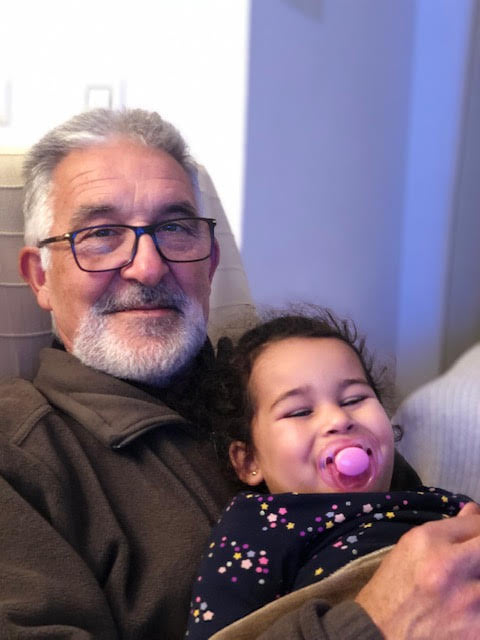 My father was a good man, he was a good father and a great grandfather. He liked to paint, read and teach his students. He was my teacher and the teacher of several generations. He was born in the South of Spain, in Almaden de la Plata, on February 9, 1951. A unique land in the world, a land that will greatly miss him from now on. As much as I miss him, my father went to heaven in March and it has been hard for me to start writing this article. My father left us at the beginning of the spring season.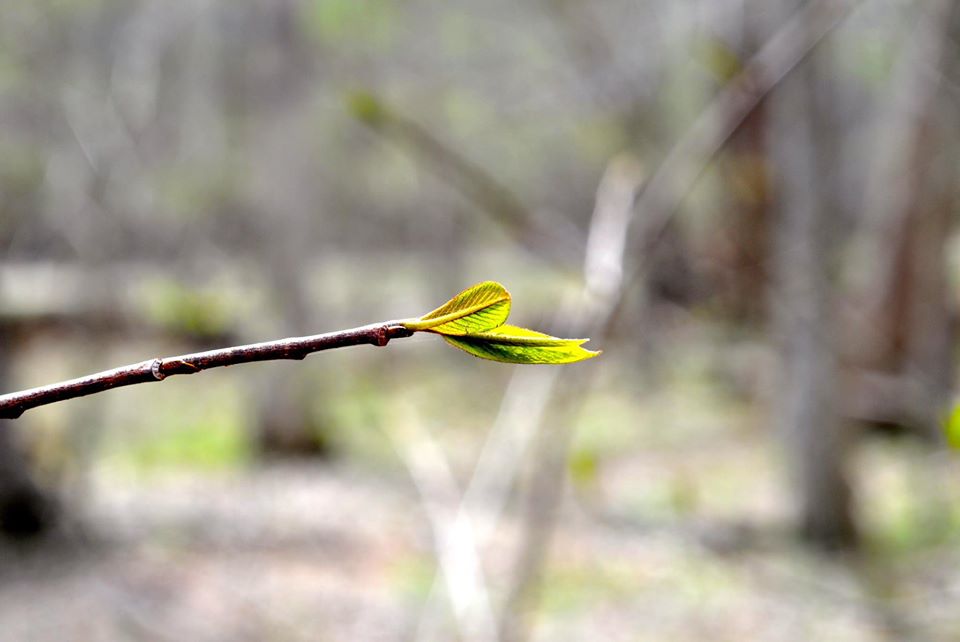 Spring is a very special season. Spring is a symbol of life.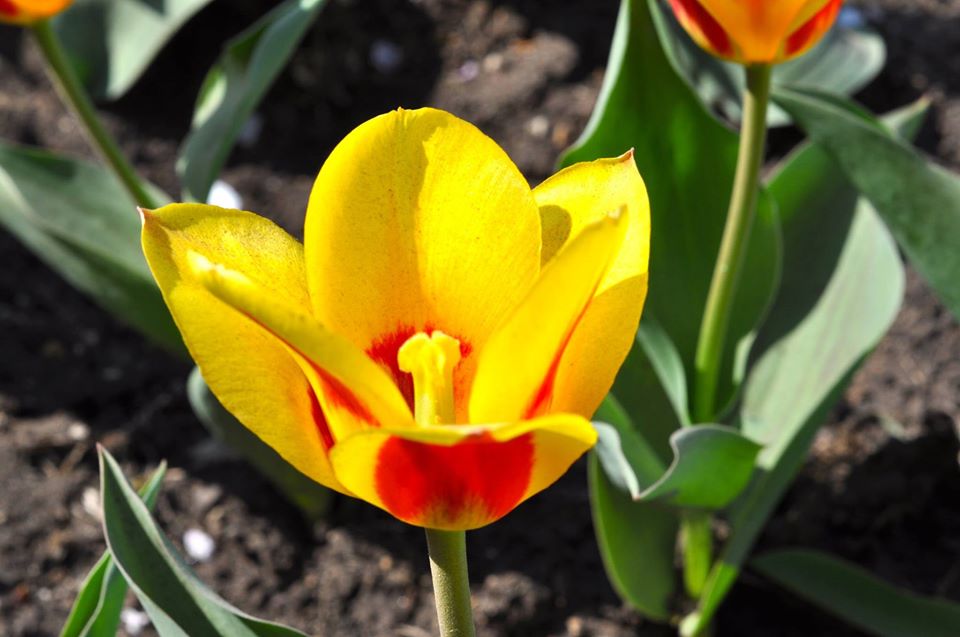 In the month of October I had my first job with Maserati – I received the Maserati Quattroporte GTS GrandSport. I had just returned from Shenandoah from doing a photo shoot when I called him on Facetime from the car in the parking lot. My father was amazed with the car and with the color and did not hesitate to praise what he saw through the camera.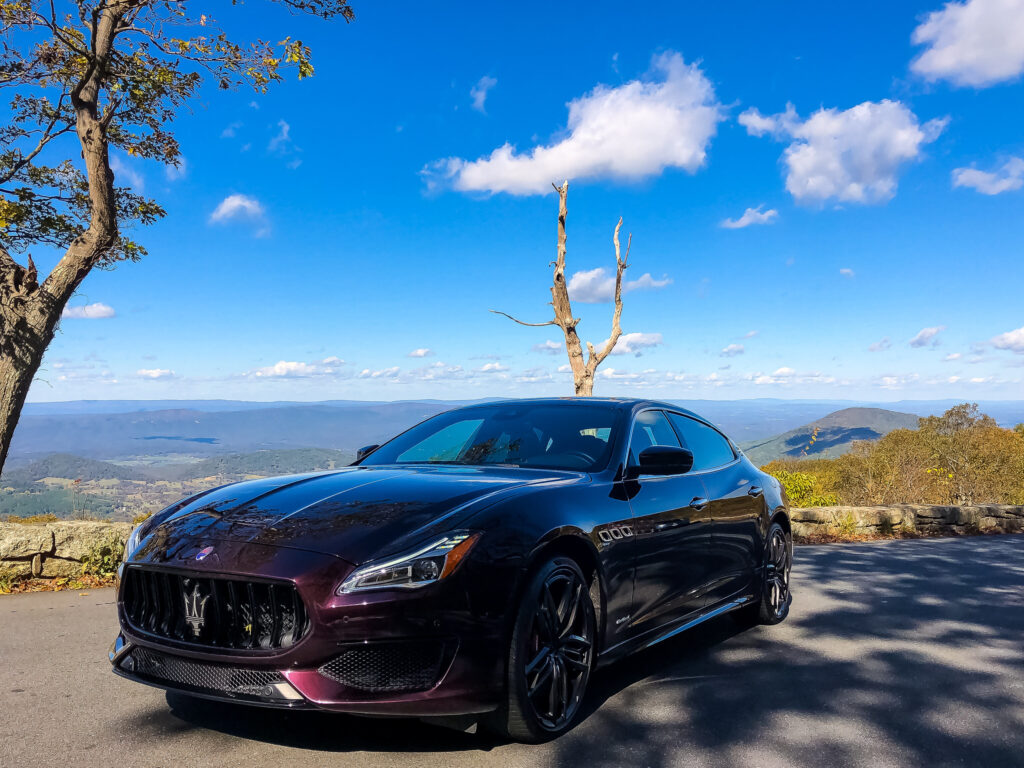 I shared with him that I had photographed the car in the rain and that I had also had the opportunity to take the car to the mountains where the light and the landscape did the rest to produce something special for my article. I told him, hiding my pain, that one day when you visit me I will give you a ride in one of these cars.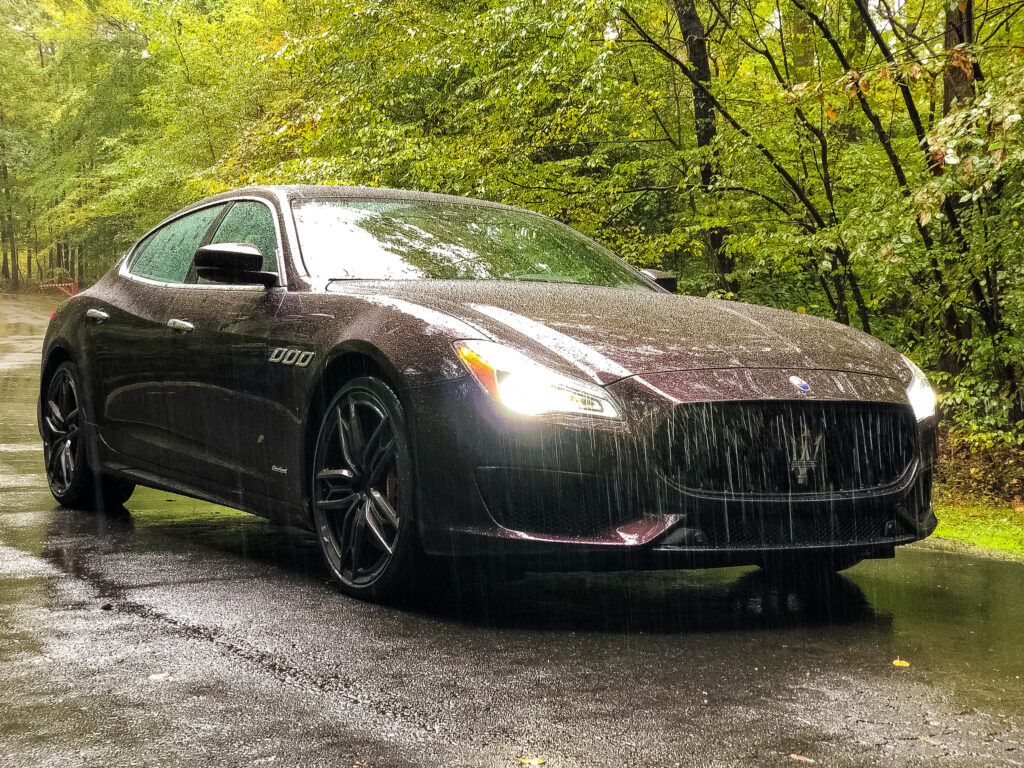 The months passed without complications. My father did not know what was happening because the doctor recommended us not to say anything about his terminal cancer because he could gain some quality of life and why not, last a little longer than predicted.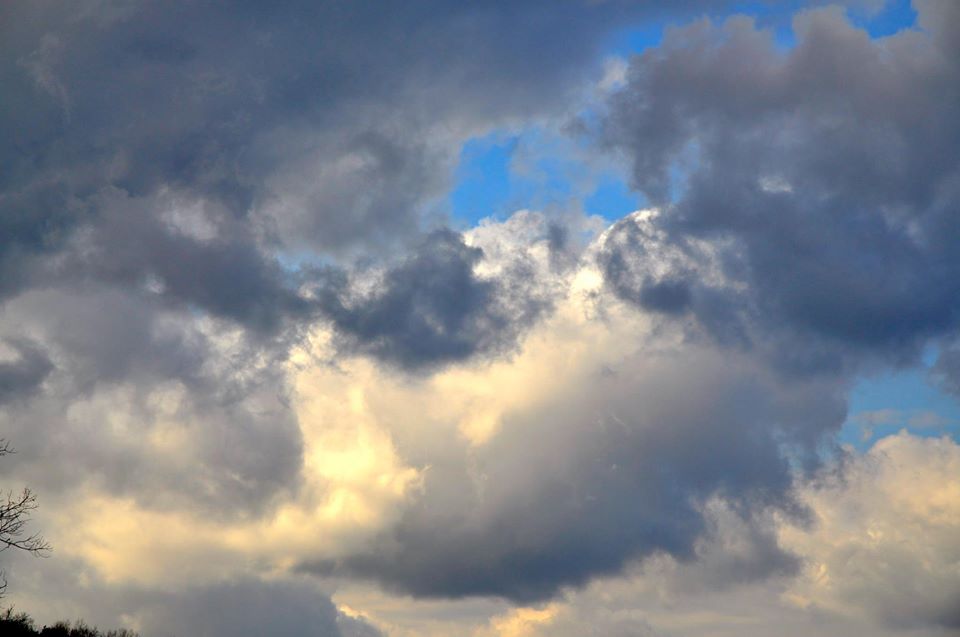 As you can imagine reading this article, it has been a devastating year for my whole family, where we have been forced to hide something as terrible as that terminal illness so that my father would not suffer thinking about when his last day would be.
My father loved to paint. My mother told me that he spent hours painting landscapes and flowers. Could he contemplate so much beauty behind so much pain?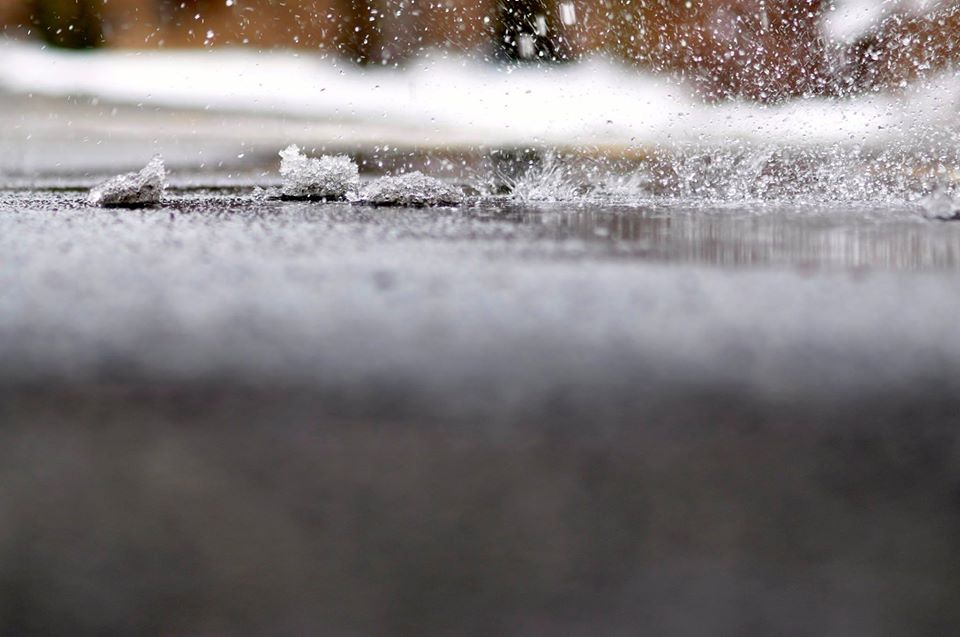 December came; I called him every morning to ask how he was and what he was doing. He told me that he was fine but that there were days when he was very tired. The damn cancer was spreading and the symptoms were starting to get worse.
Imagine being 6000 kilometers from your father and not being able to say goodbye to him; imagine for a moment my anguish of having to smile hiding the sadness that I have inside me. I felt so helpless that I couldn't say anything.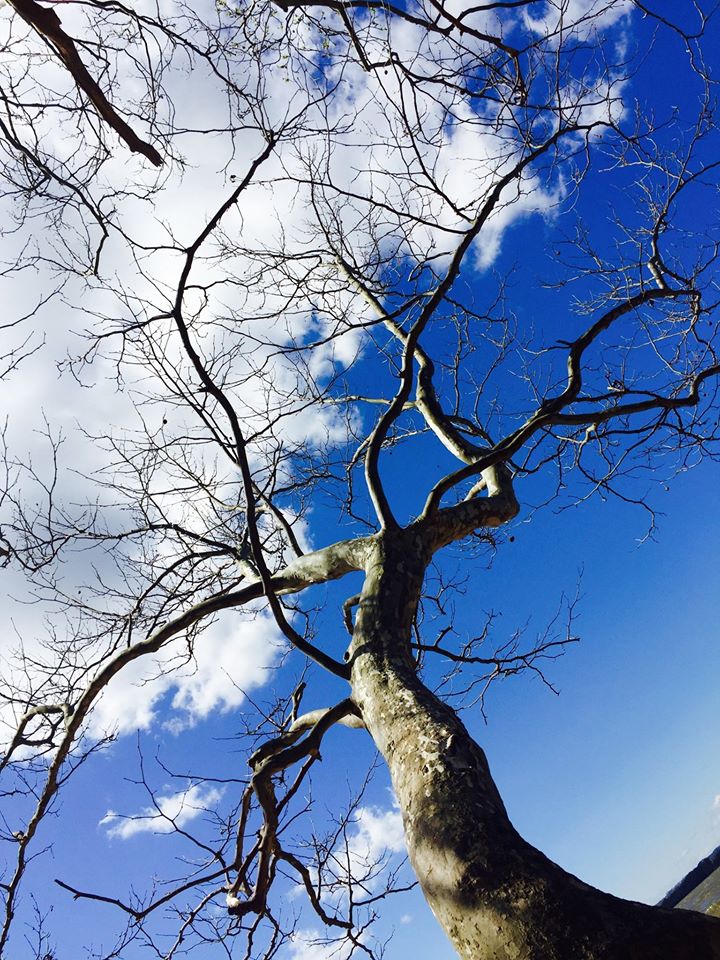 I was driving and I started crying. It was a very hard situation. A lot of great memories came to my mind at that moment. So I bought the flights and I went with my family to say goodbye to him. The flight was dated February 6. My father's birthday was on the 9th. His last birthday.
I promised my father that we would take that lap in one of those cars so now I had a new challenge; I had to make that ride possible.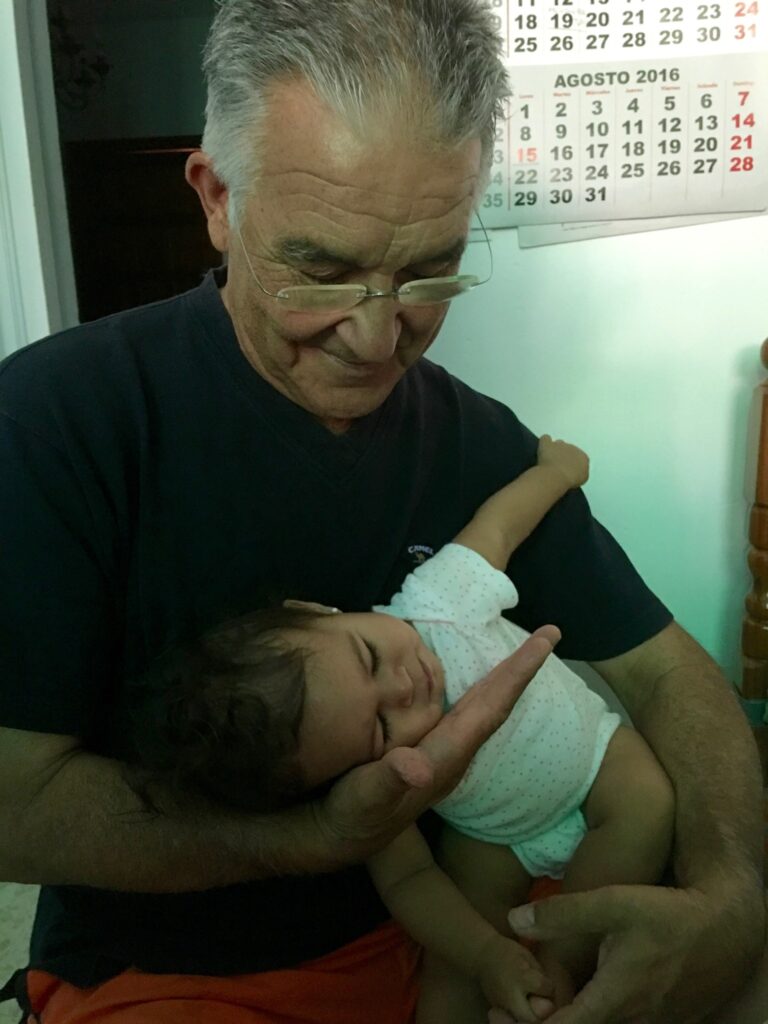 The next day I sent an email to Karl DeBoer and he directed me to Kas Rigas, they both work for Maserati in the USA. The request was very complicated: a Maserati in Spain. Making a press loan overseas possible is extremely complicated. Kas and I exchanged emails and I told her what the purpose of this press loan was. Kas Rigas made it possible and on February 6 a 2019 Maserati Quattroporte SQ4 GrandSport was ready for pick up.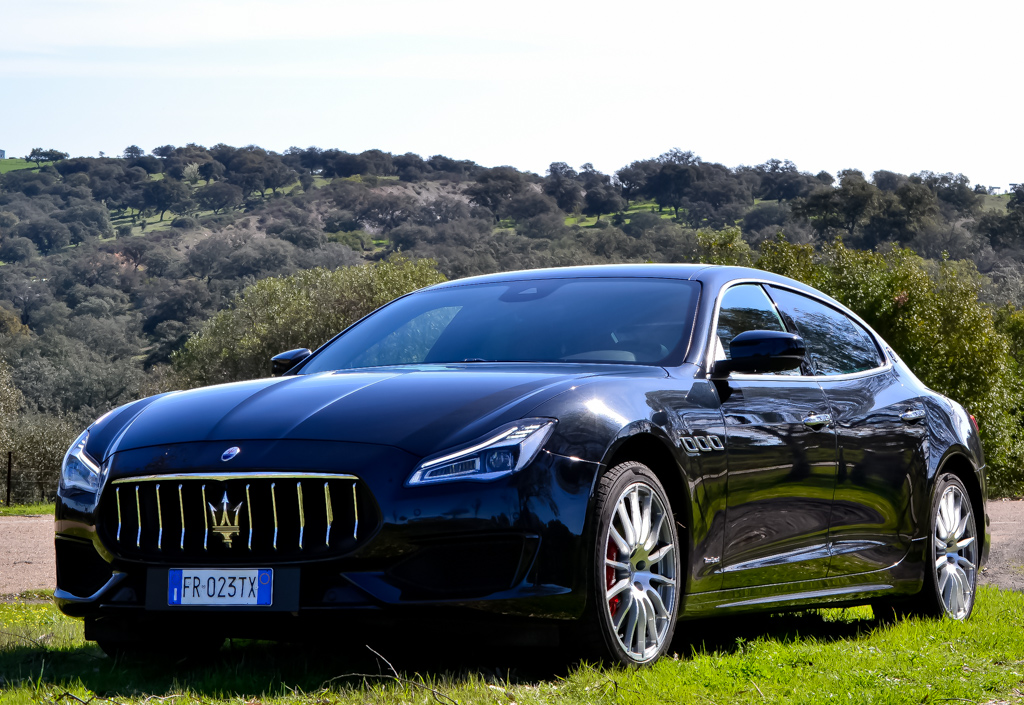 Our journey to the South begins in Madrid. After a few hours of rest in a nearby hotel we set off for Almaden de la Plata, a small town located about 60 kilometers from Seville.
Traveling south from Madrid is a pleasure for those of us who love to drive. The roads are incredible accompanied by beautiful landscapes. The driving distance between Madrid and Almaden de la Plata is around 476 km. If you ride your car with an average speed of 112 kilometers / hour (70 miles / h), travel time will be around 4 hours 47 minutes.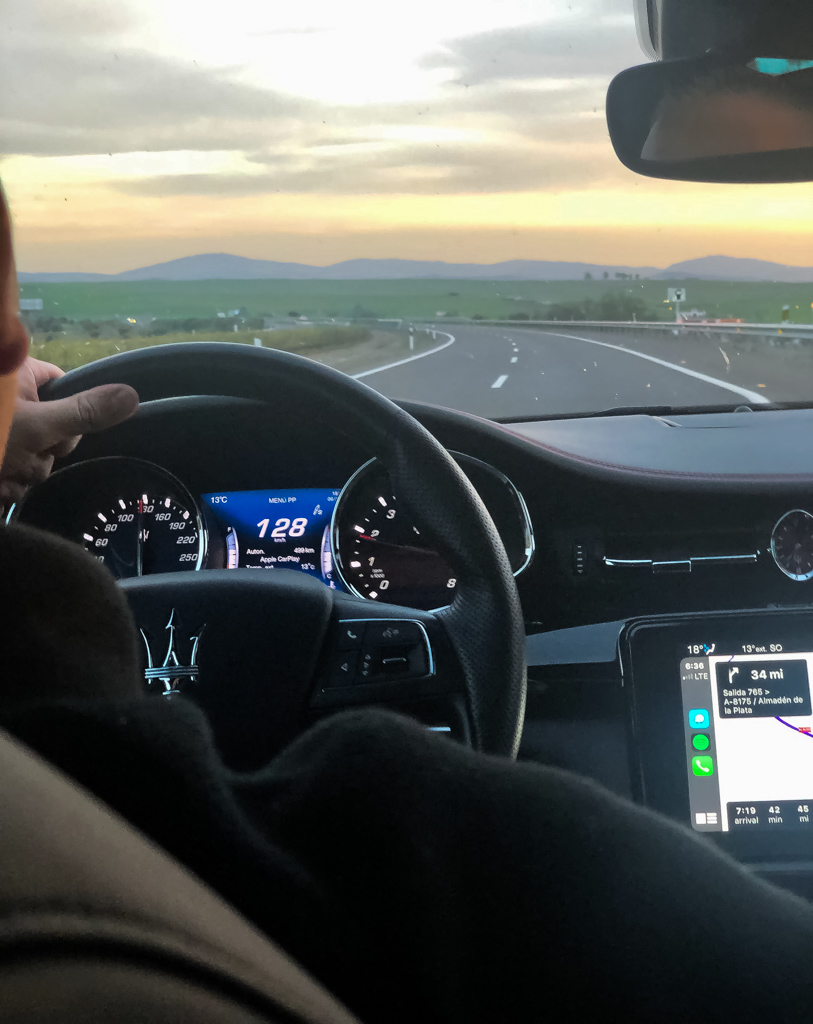 The emotion that day was such that capturing everything in my memory makes me feel emotional writing these words.
We arrived at Almaden de la Plata around 6 in the afternoon. It was getting dark and I remember the noise of the Quattroporte's engine as it passed through the narrow streets. The emotion of seeing my father took over me.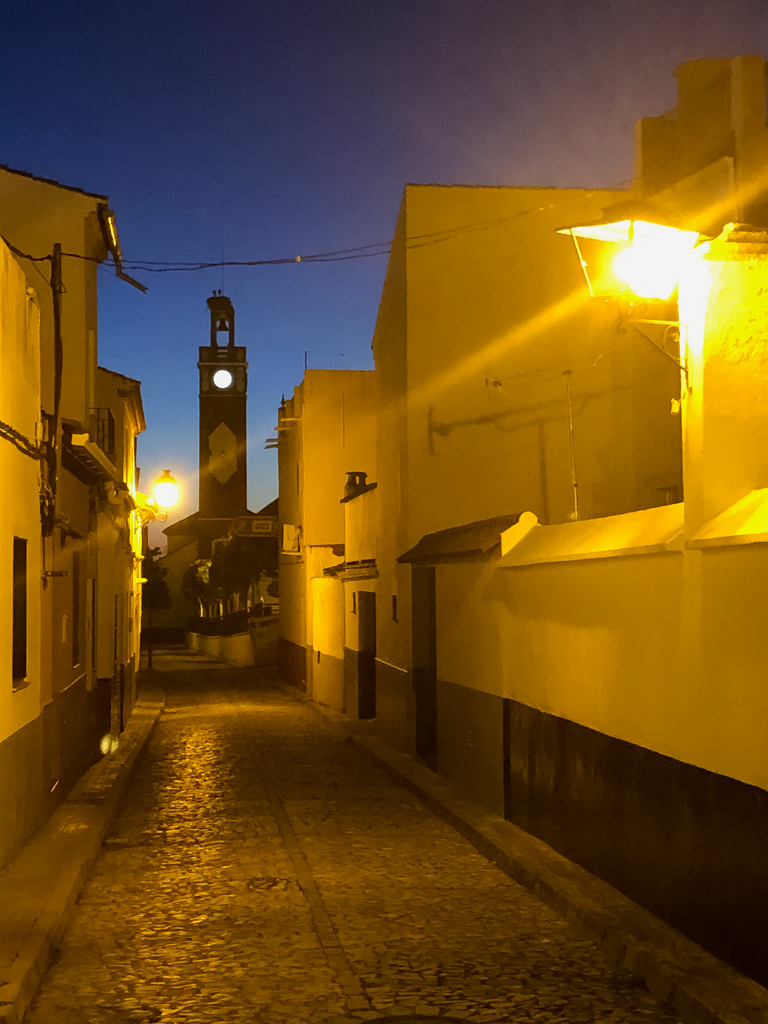 I must point out that for years he was always going to pick me up from the airport and that his smile and emotion were such that they contaminated with happiness to contemplate him, but this time the roll had changed and I was the one going towards him. I came to see his smile and enjoy his last birthday.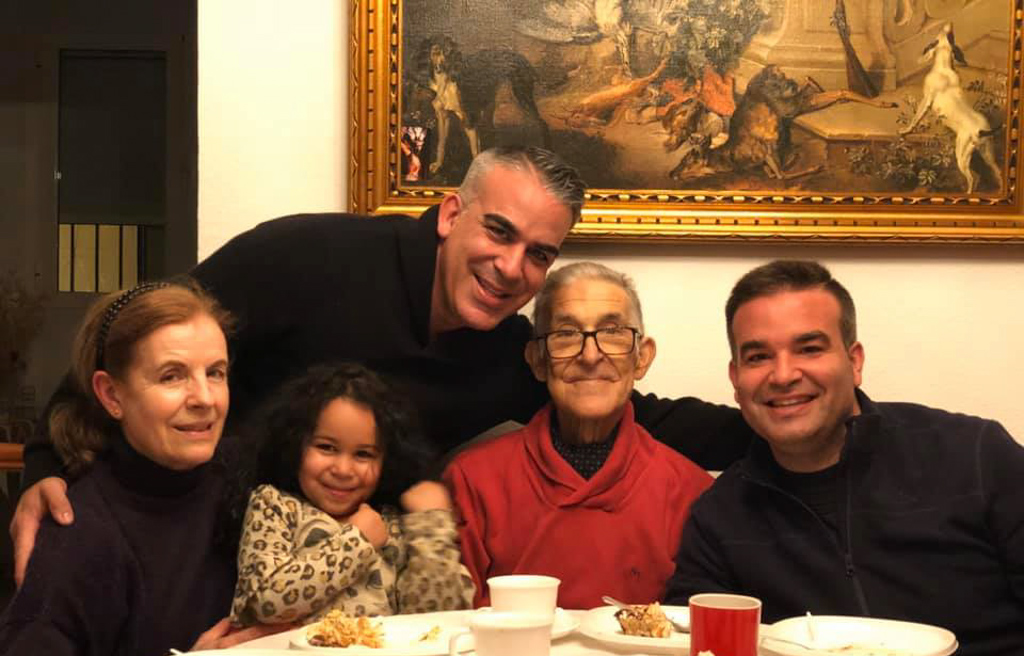 When we arrived he was sitting on the sofa and when he saw me his smile lit up on his face. It was a feeling that continues to excite me to this day, because I still don't believe that cancer has taken him away. Unfortunately that day he was not feeling well and could not get up to see the surprise I had. The cancer was being very harmful and the pain in the abdomen area made him very tired.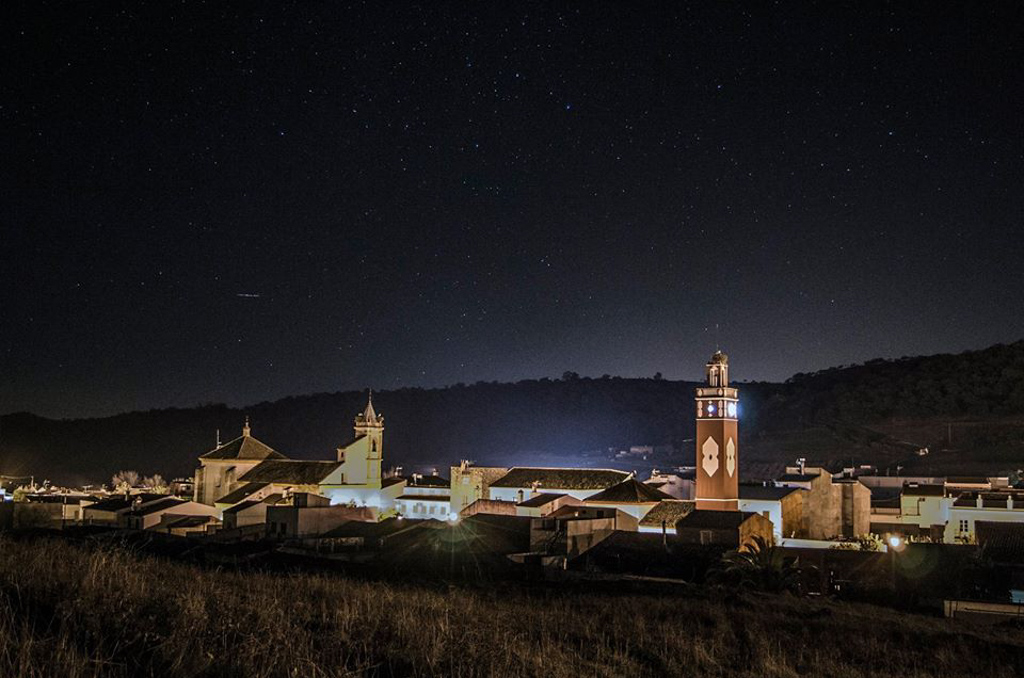 That day I realized that FaceTime, the calls and everything I thought inside me was happening. That night after dinner I looked at the sky and asked God to give me 10 days by his side, enough for him to enjoy his granddaughter and I think God listened to me and gave us one more month to enjoy his voice, his smile, his advices and his light.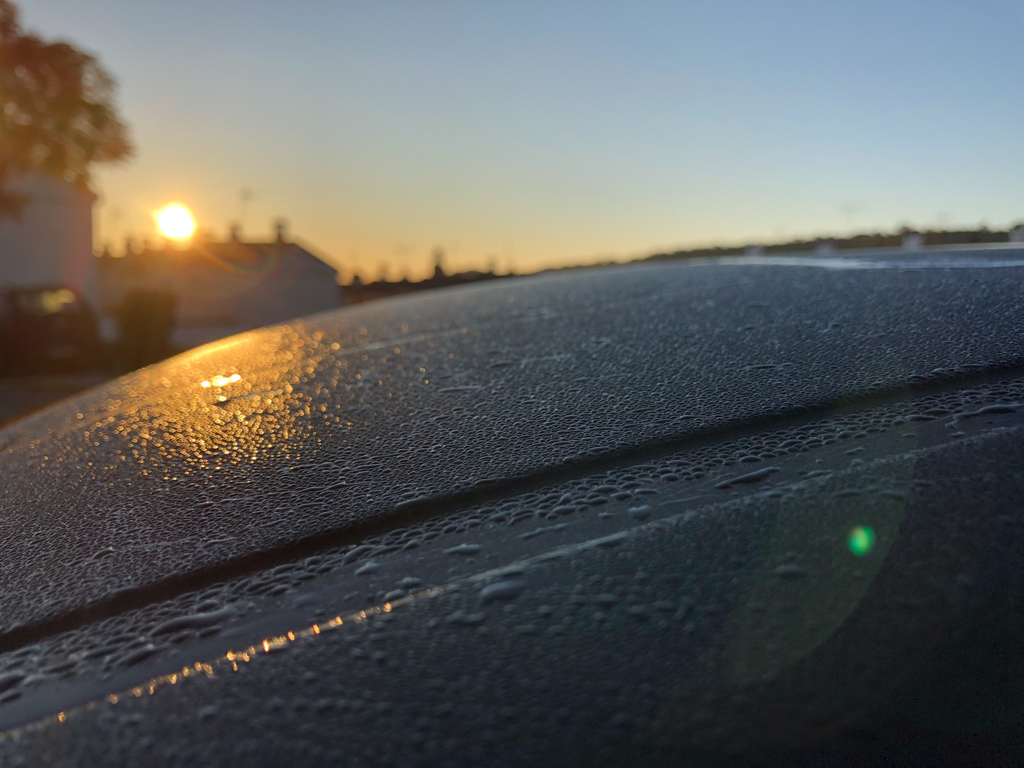 He was uncomfortable for several days with discomfort but one day he felt a little better and he said he would go to his painting class. I told him to get ready that I would approach him in the car I suppose he did not expect the Quattroporte. He didn't believe what his eyes saw. In front of him was the Maserati that I had been photographing in the United States.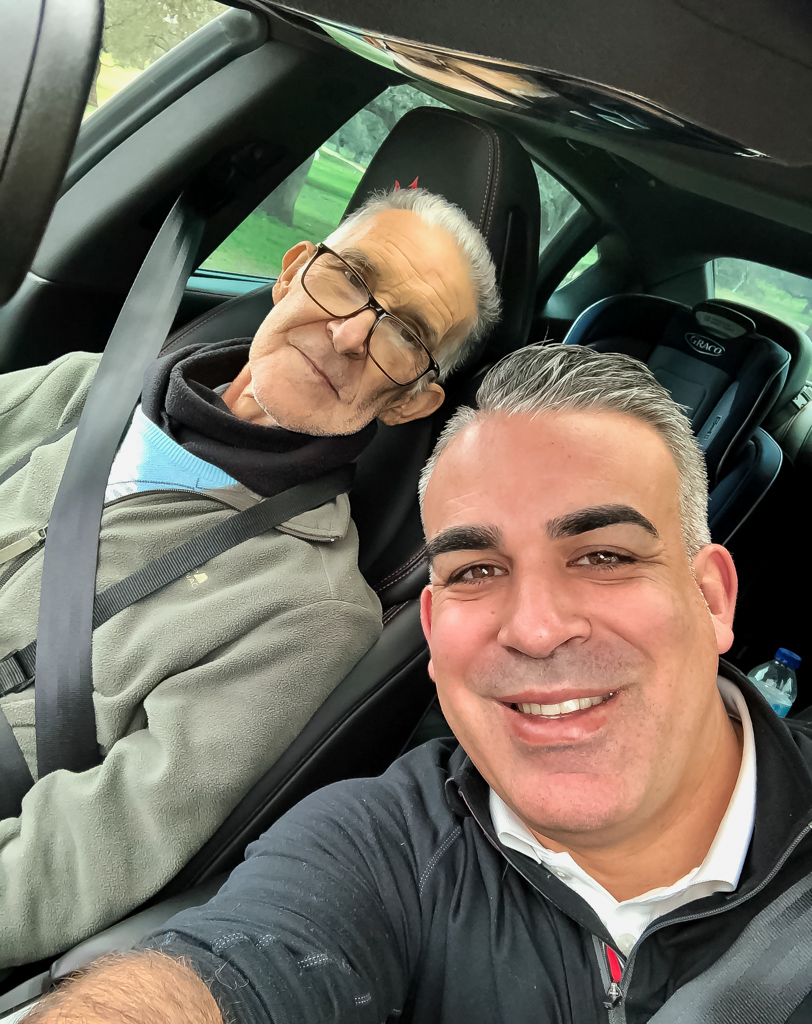 When he got into the car he observed everything with admiration and I felt good to be able to share those moments with him. Share my work and my life with him. Right there. Then I took him to his painting class and when I picked him up, I took him for a ride and to feel why that brand is so special.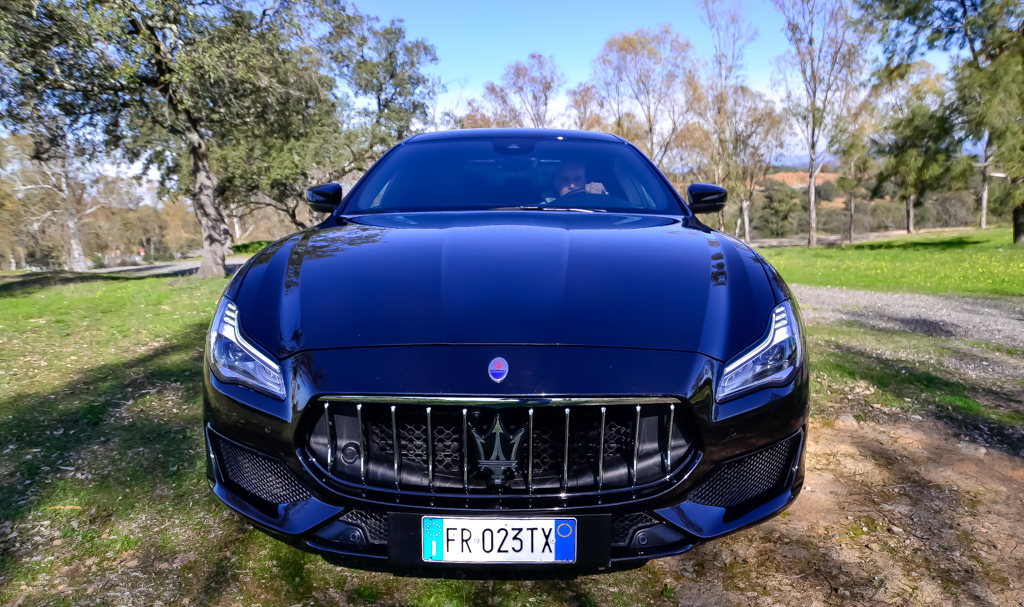 Maserati has succeeded in instilling within its cars both heritage and innovation, past and future, memory and vision. Its heart may be rooted in its Italian heritage, but its eyes are firmly focused on the future.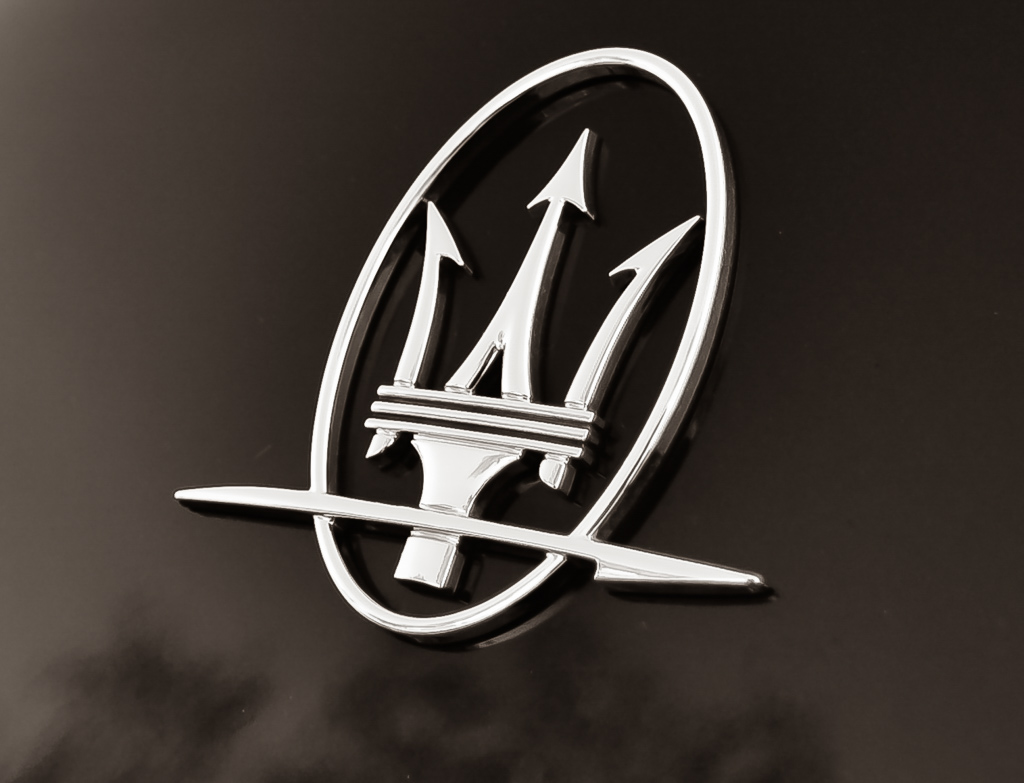 Thank you Kas for making this happen. I will remember this for the rest of my life.
A. Giron