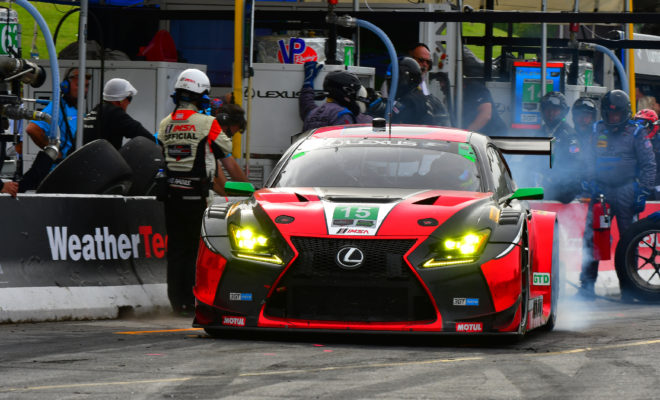 NOW TRENDING
Lexus RC F GT3s Ready to Race at Road America
By
|
The 3GT Racing Lexus RC F GT3s will return to Wisconsin's historic Road America circuit for the second time, competing in Sunday's IMSA WeatherTech SportsCar Championship sprint race.
In the Road America debut last year, both 3GT Racing Lexus entries finished in the top-10 as the No. 14 recorded an eighth-place result and the No. 15 finished 10th. Hawksworth also turned the fastest GTD lap around the 14-turn, 4.048-mile road course last year.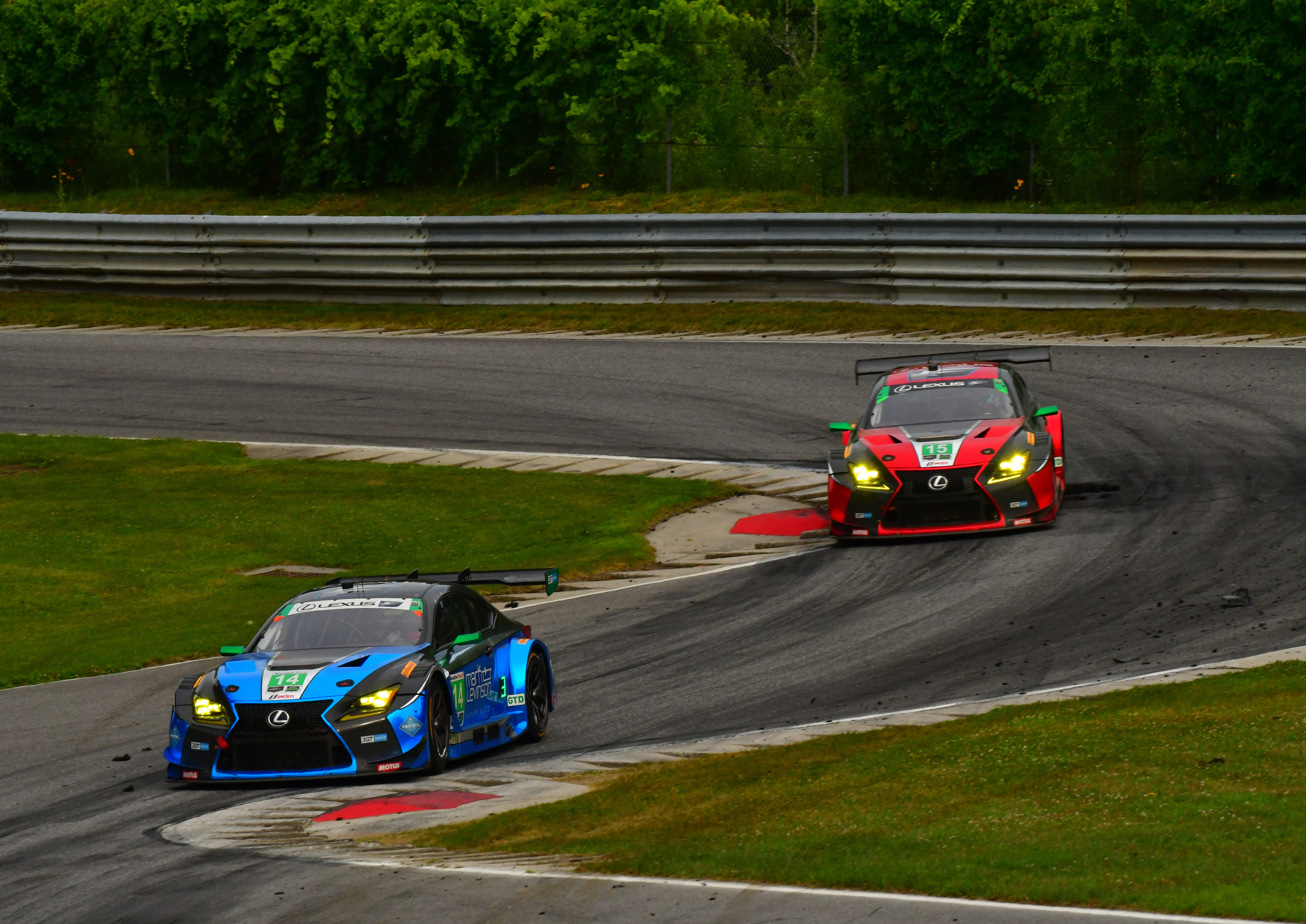 The 3GT Racing No. 15 Lexus RC F GT3 is coming off a fifth-place finish in the GTD class at Connecticut's Lime Rock Park two weeks ago, with drivers Jack Hawksworth and Mario Farnbacher, who subbed for full-time driver David Heinemeier Hansson. Hawskworth led 31 laps in the No. 15 Lexus and ran the quickest lap in class (lap 45). The No. 14 RC F GT3 finished seventh in the first of two GT-only sprint races this season with 3GT Racing drivers Dominik Baumann and Kyle Marcelli. Marcelli ran the second quickest GTD lap of the two hour, 40-minute race.
Following Lime Rock, Lexus currently ranks fourth in the GTD manufacturer championship standings. Along with the first win earlier this year at Mid-Ohio and a podium finish at Canada, 3GT Racing drivers are consistently registering quickest laps in GTD competition behind the wheel of the RC F GT3. The No. 15 Lexus has registered three poles, four top-five finishes and currently ranks fifth in the championship standings with Hawksworth and Heinemeier Hansson. Hawksworth ran the quickest GTD race lap in four of the last five races.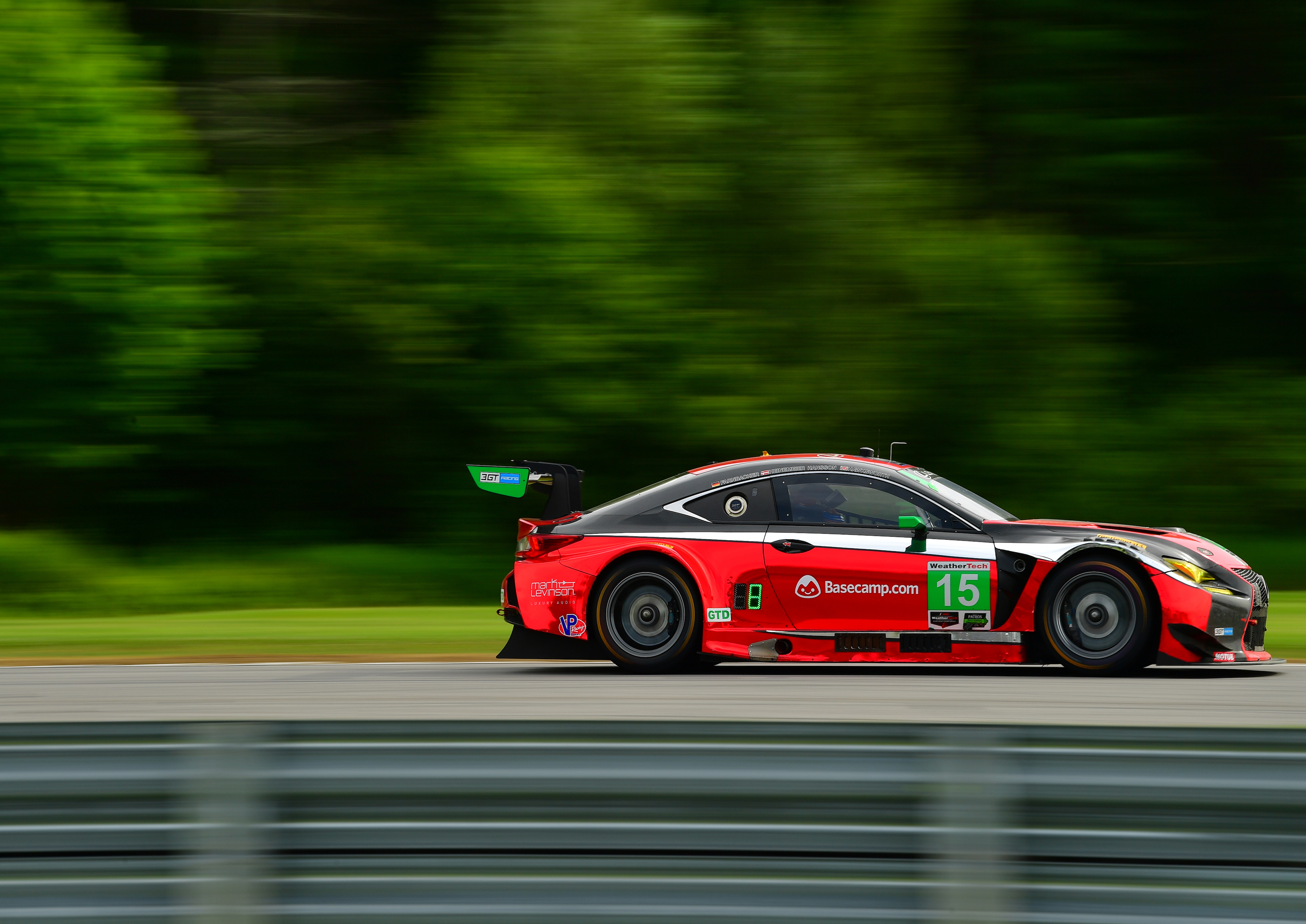 The No. 14 RC F GT3 has recorded one win, two podiums and sits sixth in the championship point standings with Baumann and Marcelli. Baumann, who is competing in America for the first time this year, also ran the fastest lap of the race at the Twelve Hours of Sebring in March.
The two hour and 40 minute sprint event begins at 2:30 p.m. ET on Sunday and will be broadcast on Fox Sports 1.
To stay up-to-date on all of the Lexus Racing action follow @lexusracingusa on Facebook, Twitter and Instagram or visit www.lexus.com/motorsports.