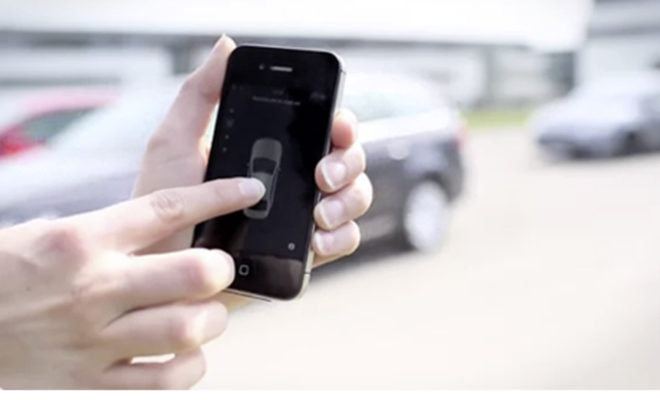 TECH
Learning About The Home Zone Park Assist
By
|
Bosch is a leading global supplier of technology and services. The Bosch Group comprises Robert Bosch GmbH and it's roughly 440 subsidiaries and regional companies in some of 60 countries. The Bosch Group's strategic objective is to deliver innovations for a connected life. Bosch improves quality of life worldwide with product and services that are innovative and spark enthusiasm. In short, Bosch creates technology that is "invented for life."
It employs roughly 375,000 associates worldwide and approximately 28,700 associates in North America at more than 100 locations. The company generated sales of 70.6 billion euros in 2015.
During the MEMA's Ride and Drive event we had the chance to learn how the Home Zone Park Assist System works. In the video below you will be able to discover why Bosch is the pioneer inventing for life. Ladies and gentlemen welcome the Home Zone Park Assist.
The Home Zone Park Assist enables drivers to have their vehicle park and exit parking spaces automatically. The partially-automated driving function (lateral and longitudinal control to the final target position) is well suited to regularly repeated, complex routes such as in (private) garages or carports, and in underground garages (at the office, private) where the user has assigned parking space. This includes driving into and away from the assigned parking space. The driver always remains responsible for the car during the process. The driver needs to monitor the surroundings and intervene if necessary (such as for moving objects).
The system works in two phases. The training phase and the use phase.
Training Phase:
To use the system the driver drives to the desired starting position. The driver enables the recording feature. The driver then drives to the desired end position and stops the recording function. The system saves both the start position and the final position as well as the route travele
Use Phase:
The operator drives to the previously defined start position. The driver enables the recording feature. As soon as the vehicle is stationary the driver can enable automatic guidance. The system automatically drives the vehicle to the defined end position.
The Home Zone Park Assist technology enables a driver can control the parking process conveniently by smartphone, even from outside of the vehicle. It is also possible for the driver to leave the vehicle when stationary and start the automatic guidance remotely. This driver can break (or have the vehicle brake) the vehicle stop at any time, for example with a dead man's switch on the remote control.
What are the benefits of this technology?
Convenient for tight parking situations; saves time and simplifies stressful or repeated parking maneuvers and; Day-to-day driving from the entrance of the parking garage to the driver owned parking space can be automated.
This new technology made its North American debut at the MEMA's Ride & Drive.
It was our pleasure being able to cover and test the future of the autonomous driving technology.
Stay tuned…
A. Giron