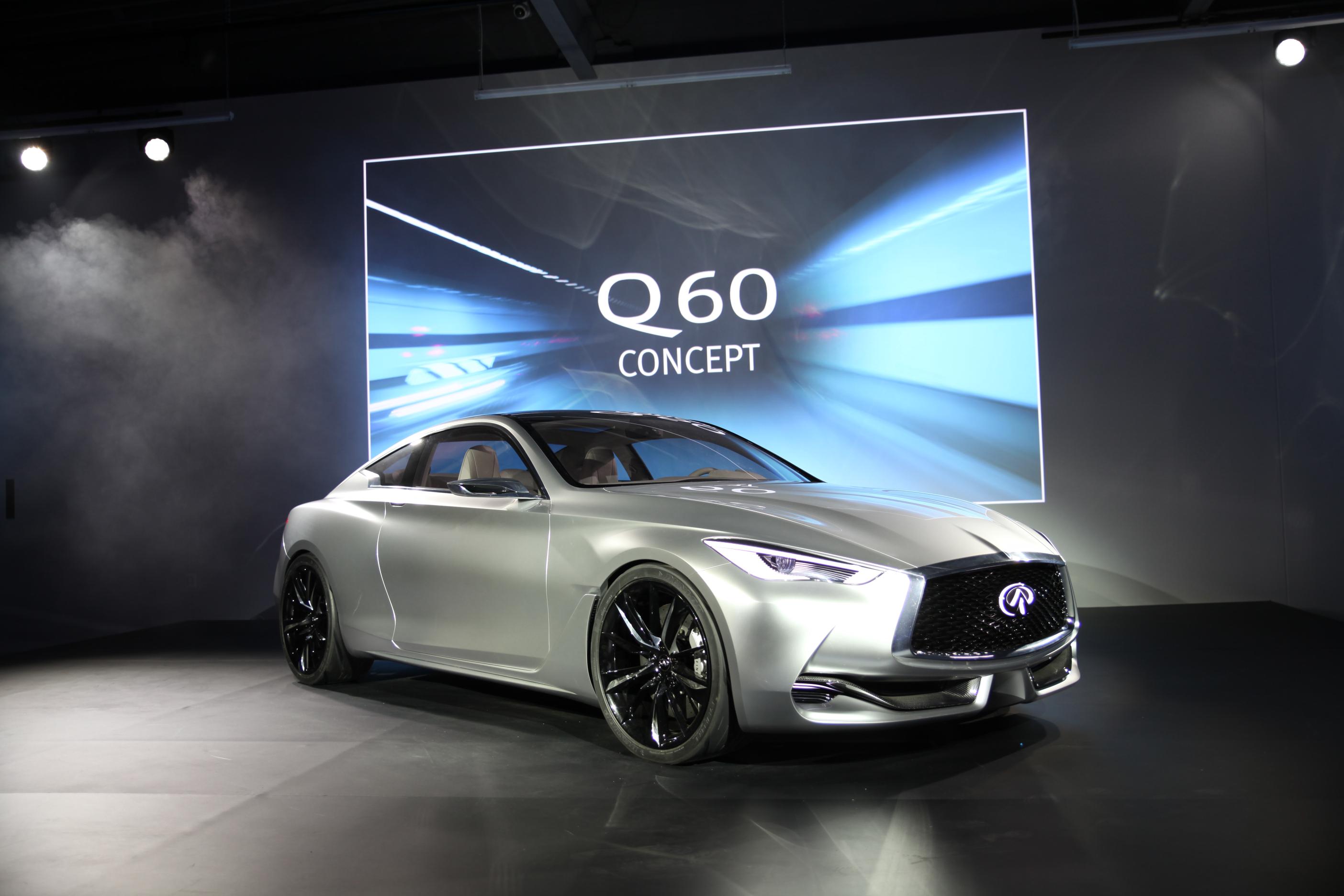 EVENTS
Infiniti reveals Q60 Concept in Detroit
By
|
Infiniti today revealed its Q60 Concept, the precursor to a premium sports coupe that will go into production in 2016. The exhilarating concept was unveiled during Infiniti's press conference at the 2015 North American International Auto Show in Detroit this morning.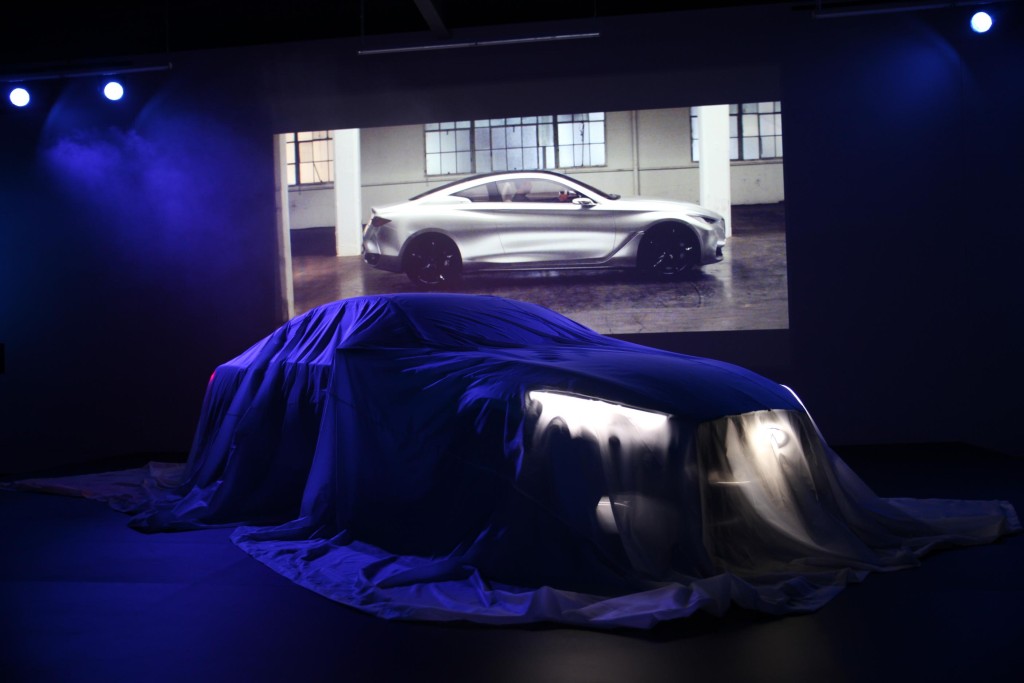 Showing a sweeping, angular exterior that underlines its power and performance intentions, the two-door coupe in concept form hints at the captivating dynamics that await premium customers.
Q60 Concept was introduced by Roland Krueger, President of Infiniti Motor Company, Ltd, in his first appearance representing the company on an auto show stage.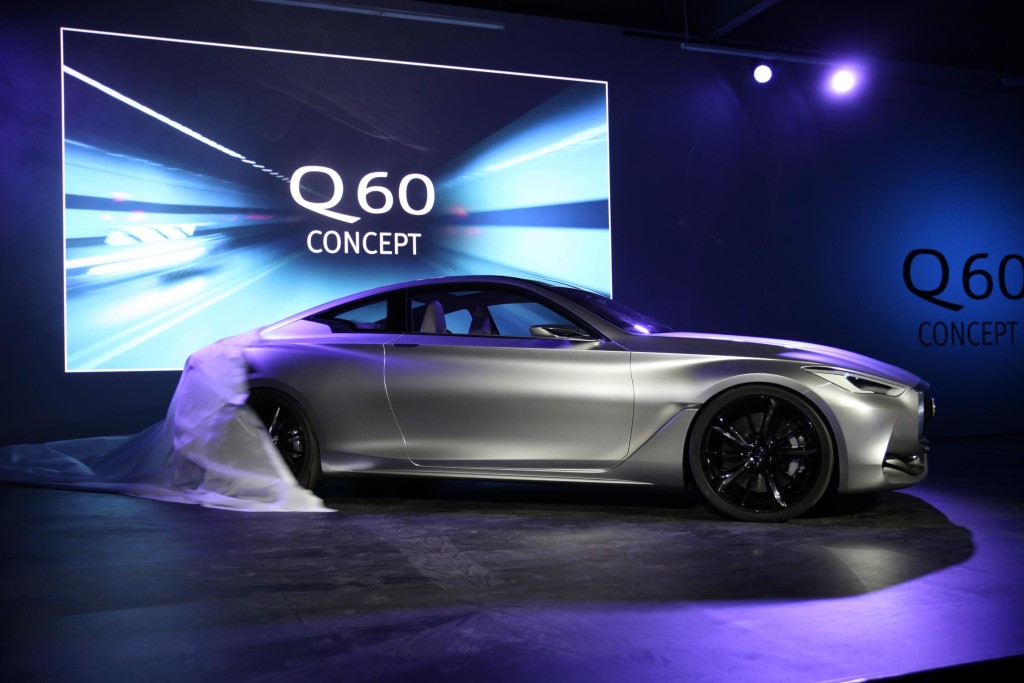 "One look and it is clear: Q60 Concept is a strong statement from Infiniti designers that the exhilaration is real," said Krueger. "Design is a key driver for developing a strong brand. Q60 Concept is another building block in Infiniti's quest to refresh its portfolio with a strong and consistent design language. And in 2016, we will launch a new model heavily inspired by the Q60 Concept."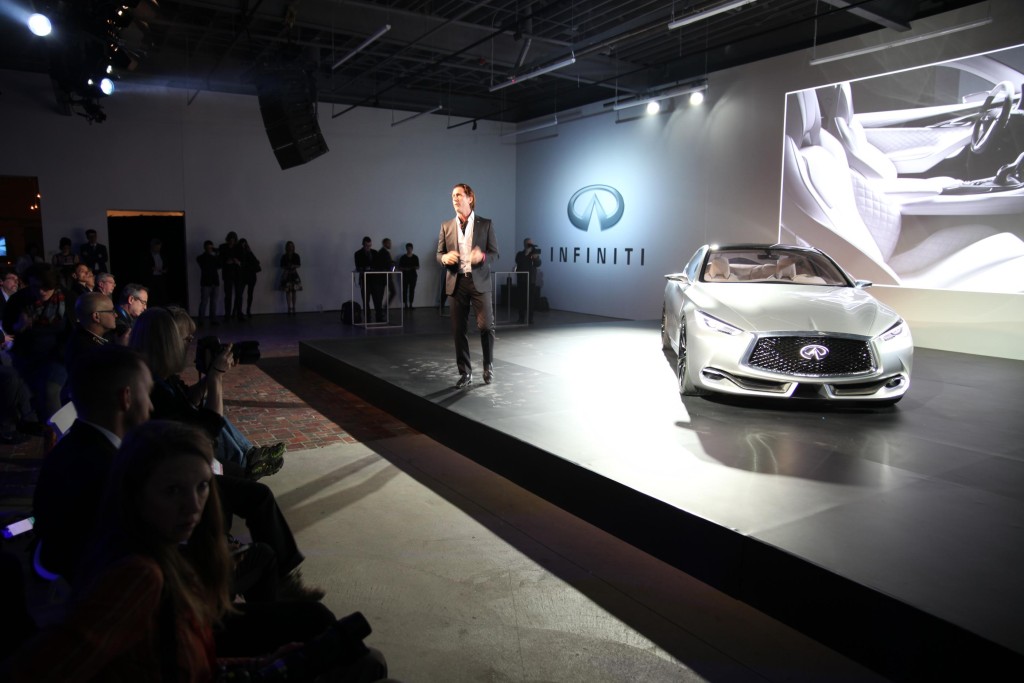 Infiniti has indicated the expansion of its portfolio into smaller premium vehicles such as the upcoming production Q30, while also showing a tantalizing vision for a full-size sedan in the form of the Q80 Inspiration concept in Paris last October. The striking Q60 Concept signals Infiniti's plans to bolster offerings in the middle of the product lineup.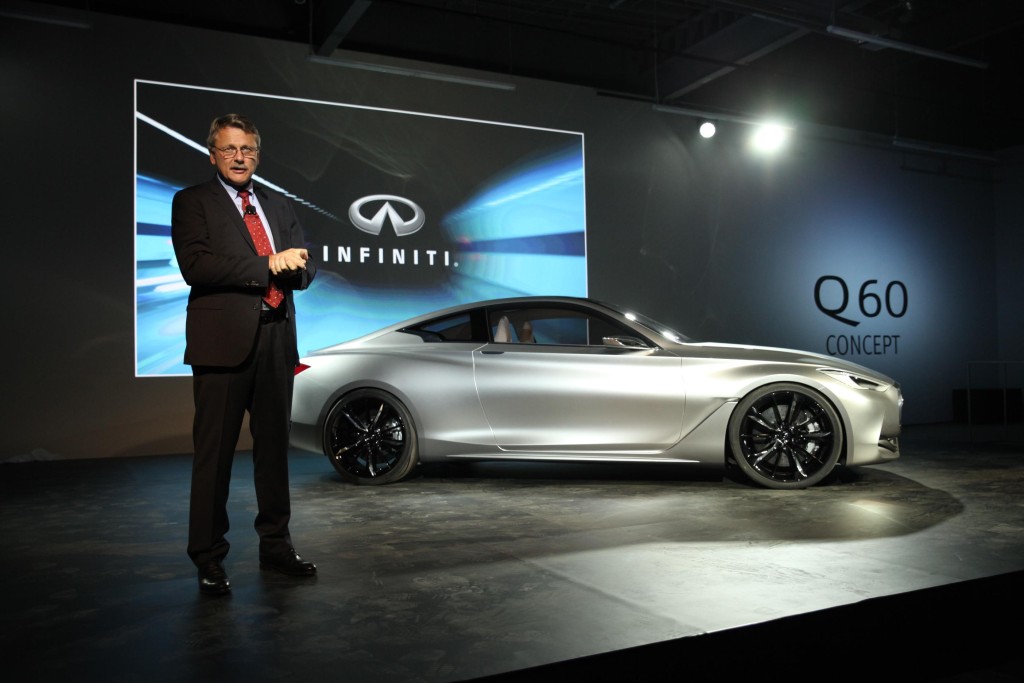 On the outside, the Q60 Concept boasts a road-hugging stance etched out by sharp character creases and deep recesses in the body side. The hallmark Infiniti headlamp gives the coupe a high-tech stare, with fine fiber-optics like the lines of the iris radiating from the pupil.
Inside, the high-quality finishes are seen and felt in the smallest detail, from the handcrafted leather-wrapped instrument panel and steering wheel to the premium leather and quilted stitching of the seats.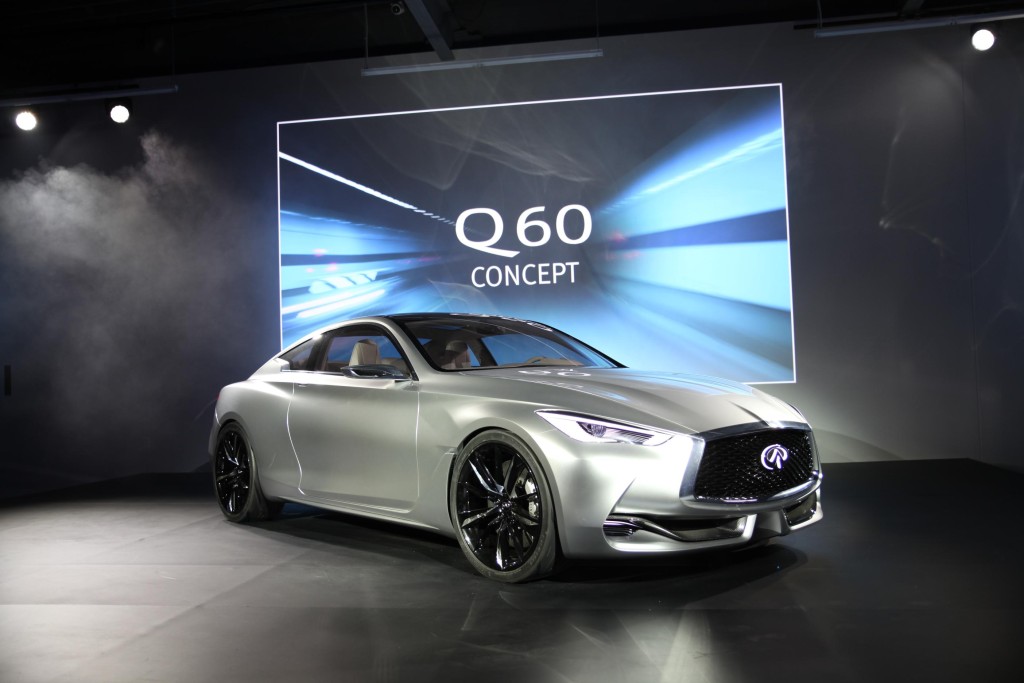 Living up to its sports car image, the Q60 Concept showcases superior power from the next-generation 3.0-liter V6 engine with direct injection and twin-turbocharging – part of a new family of lighter, smaller, more efficient, and more powerful engines.
With its striking design, sure sense of performance, and painstaking finish to the last detail, the Q60 Concept paves the way for Infiniti's premium sports coupe to come.