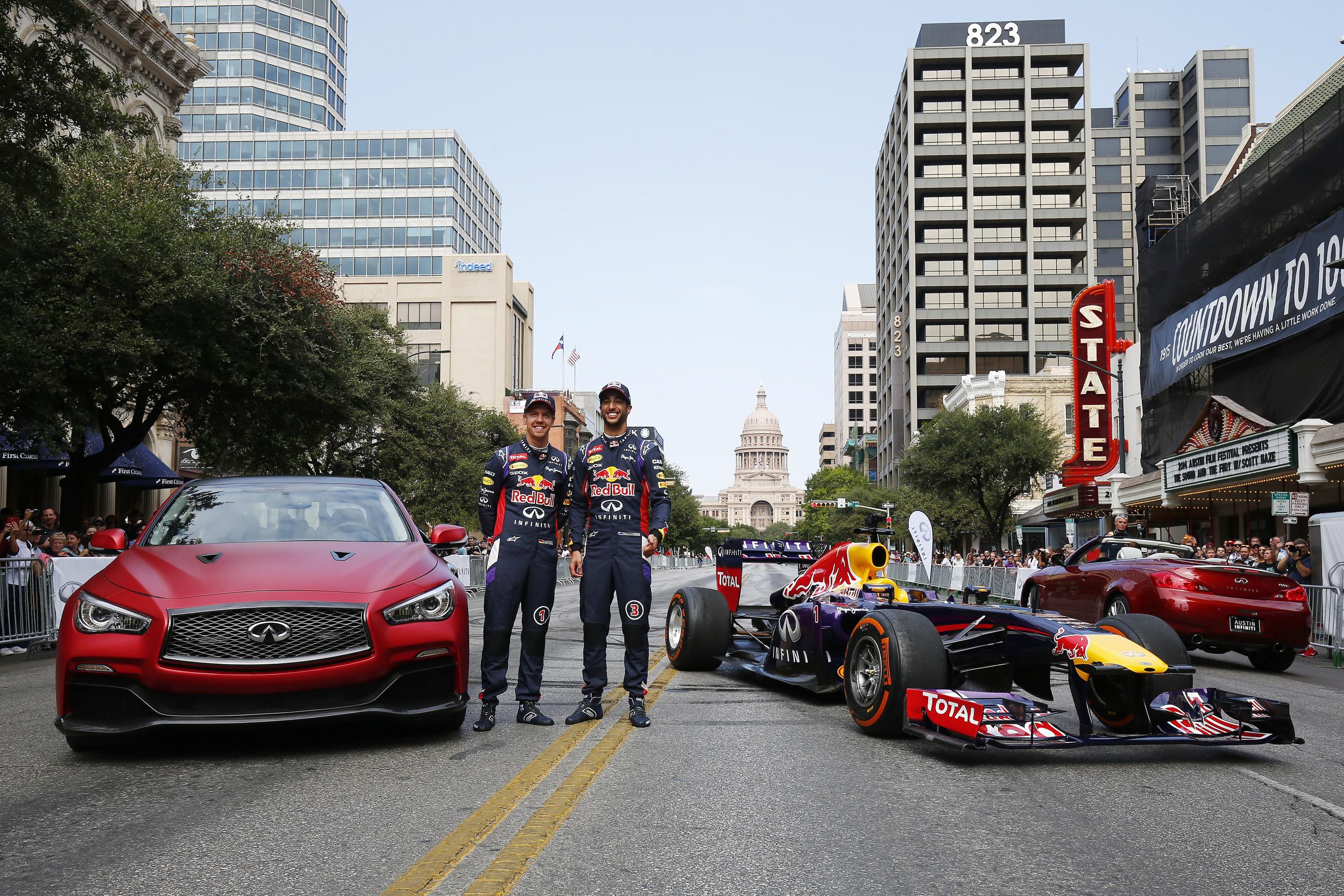 EVENTS
Infiniti kicks off U.S. Grand Prix weekend with F1 showrun
By
|
Infiniti brought a taste of Formula One to thousands of Austin locals today, when Infiniti Red Bull Racing drivers Daniel Ricciardo and Sebastian Vettel drove the 2011 Championship-winning Formula One car and the F1™-inspired 560-horsepower Infiniti Q50 Eau Rouge prototype along Congress Avenue.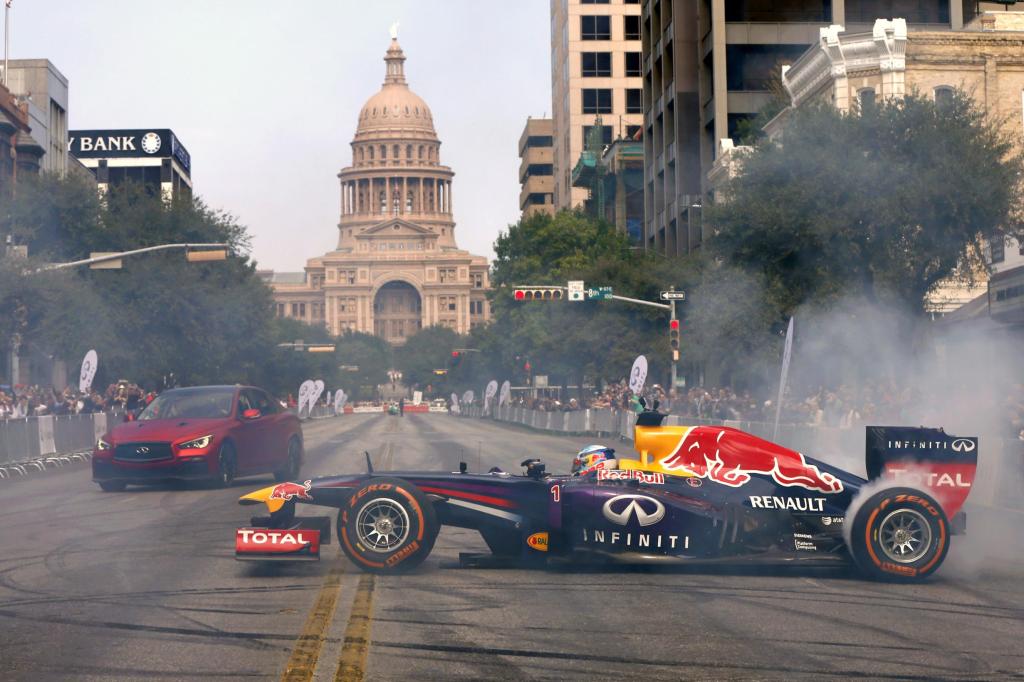 In addition to the high speed runs along the closed road, the "Go Zero to Infiniti" event featured former F1 driver David Coulthard and Texas-based sports broadcaster, Robbie Floyd as the MCs, along with a drivers' parade where spectators had a chance to see Vettel and Ricciardo up close aboard Infiniti Q60 convertibles. As DJ EROK, the Infiniti Red Bull Racing official DJ, spun beats on stage, media, VIPs and the winner of Infiniti's #RaceFace competition plus a few lucky fans were selected from the crowd to experience a ride in the Q50 Eau Rouge with the Infiniti Red Bull Racing drivers.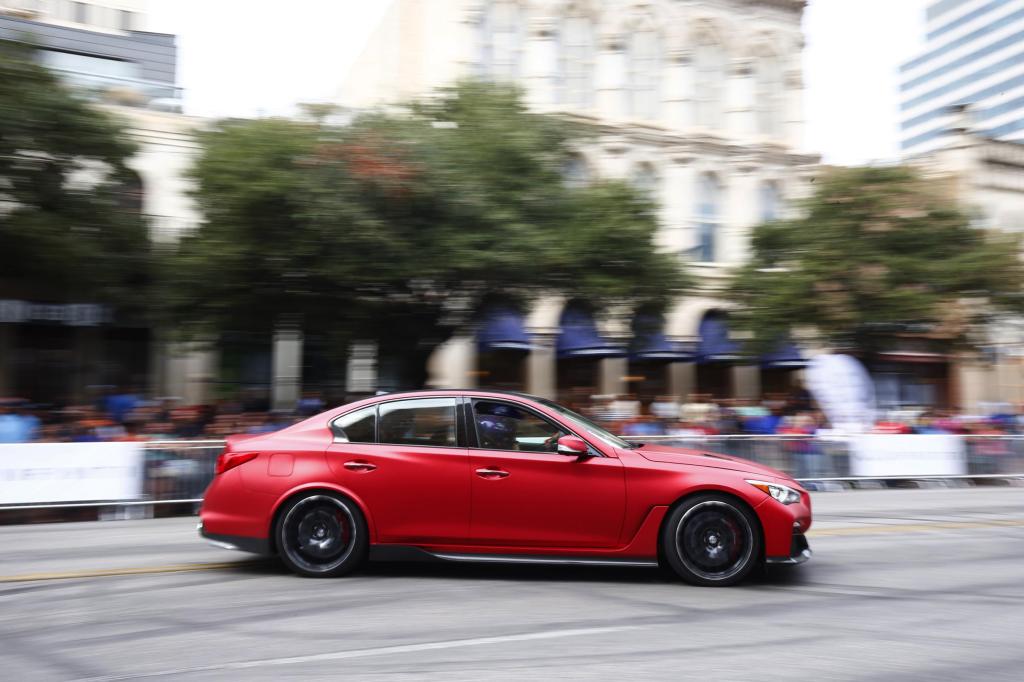 "It's always exciting to interact with fans and see their excitement for Formula One, especially in the United States where the sport is still growing," said Daniel Ricciardo.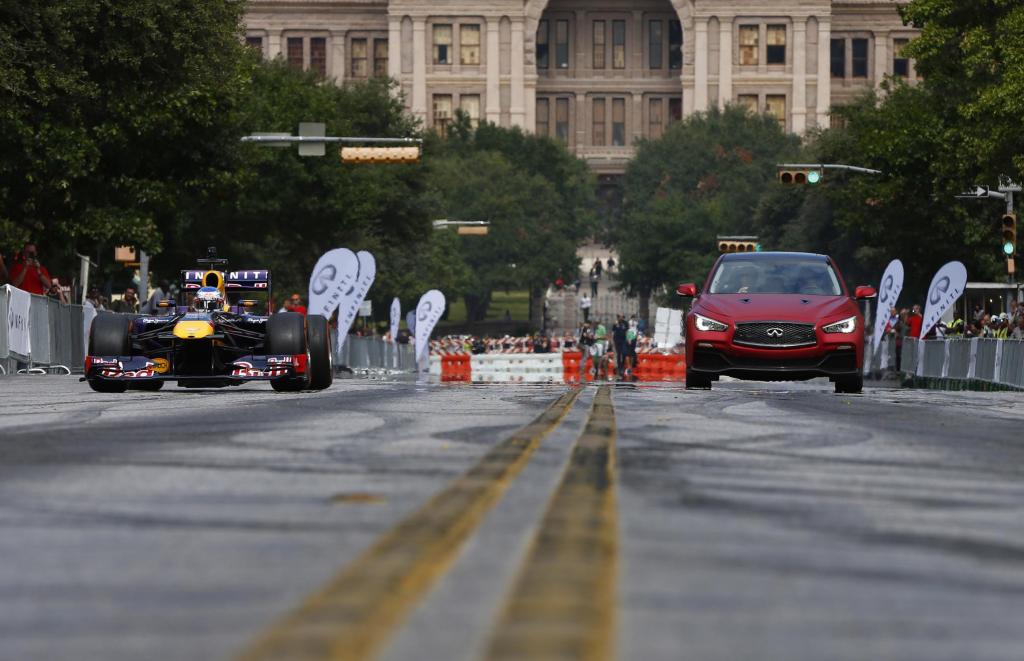 "It was good fun to introduce the Infiniti Q50 Eau Rouge prototype to the people of Austin, and it's great to see Infiniti build a product directly as a result of their involvement in Formula One," added Sebastian Vettel.