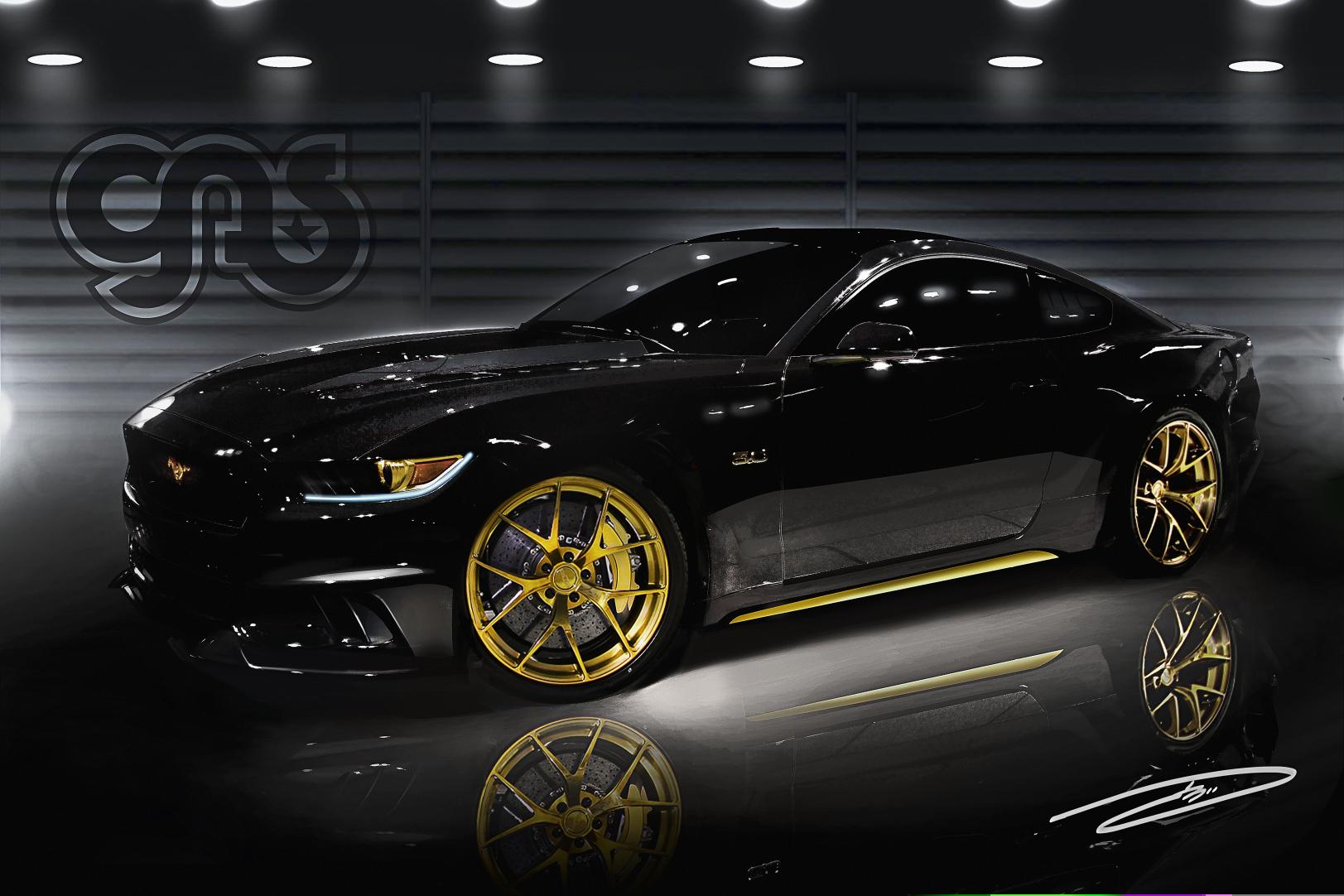 WHAT'S HOT
Galpin Auto Sports celebrates golden anniversary of Ford Mustang
By
|
The tuning arm of the largest Ford dealer in the United States, Galpin Auto Sports, also known as GAS, is paying tribute to the long history of Ford Mustang with a customized car debuting at the 2014 Specialty Equipment Market Association show. The 2015 GAS Mustang carries a golden anniversary concept to celebrate the car's 50 years of continuous production.
GAS began by giving the all-new Mustang a facelift, borrowing styling elements found elsewhere in the car. The front fascia is restyled to match the three strakes found in the factory headlights. New headlights have been created that integrate LED turn signals and turn on in sequence – just like the rear turn signals. A carbon fiber front splitter and rocker panels have been installed, as well as a more aggressive rear diffuser.
Open the hood to find a Whipple supercharger sitting atop the 5.0-liter Coyote V8. This is no off-the-shelf unit though; it's been custom powder-coated to appear gold. A glass window integrated into the hood is designed to show off the engine, but the GAS Mustang is not just about looks. The car produces an astounding 725 horsepower. Suspension components from Steeda and an all-new exhaust from Magnaflow round out the mechanical enhancements.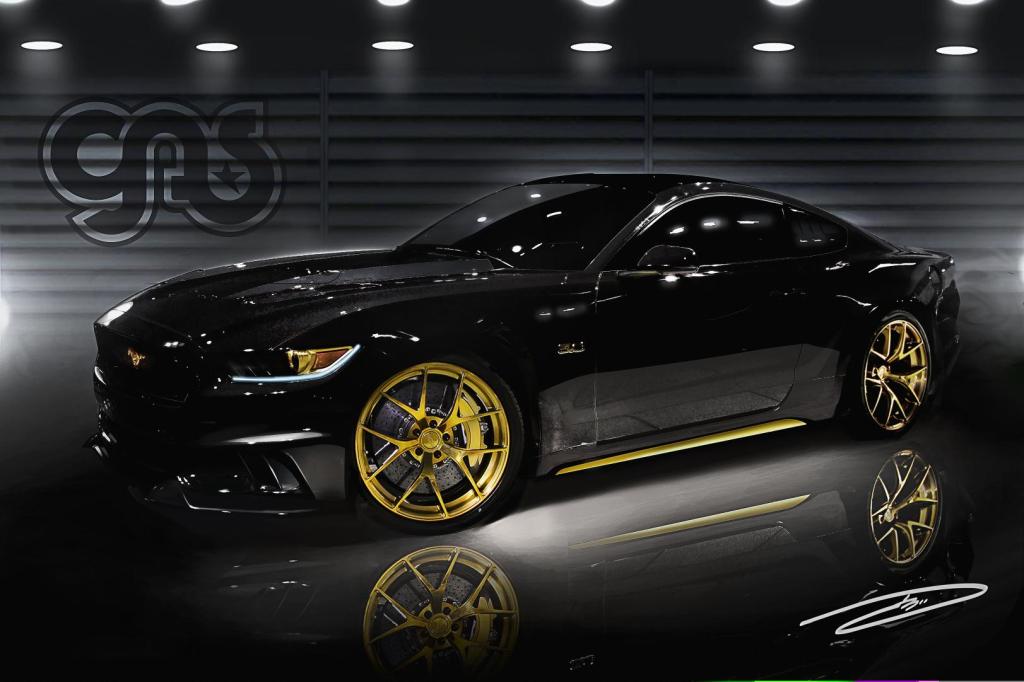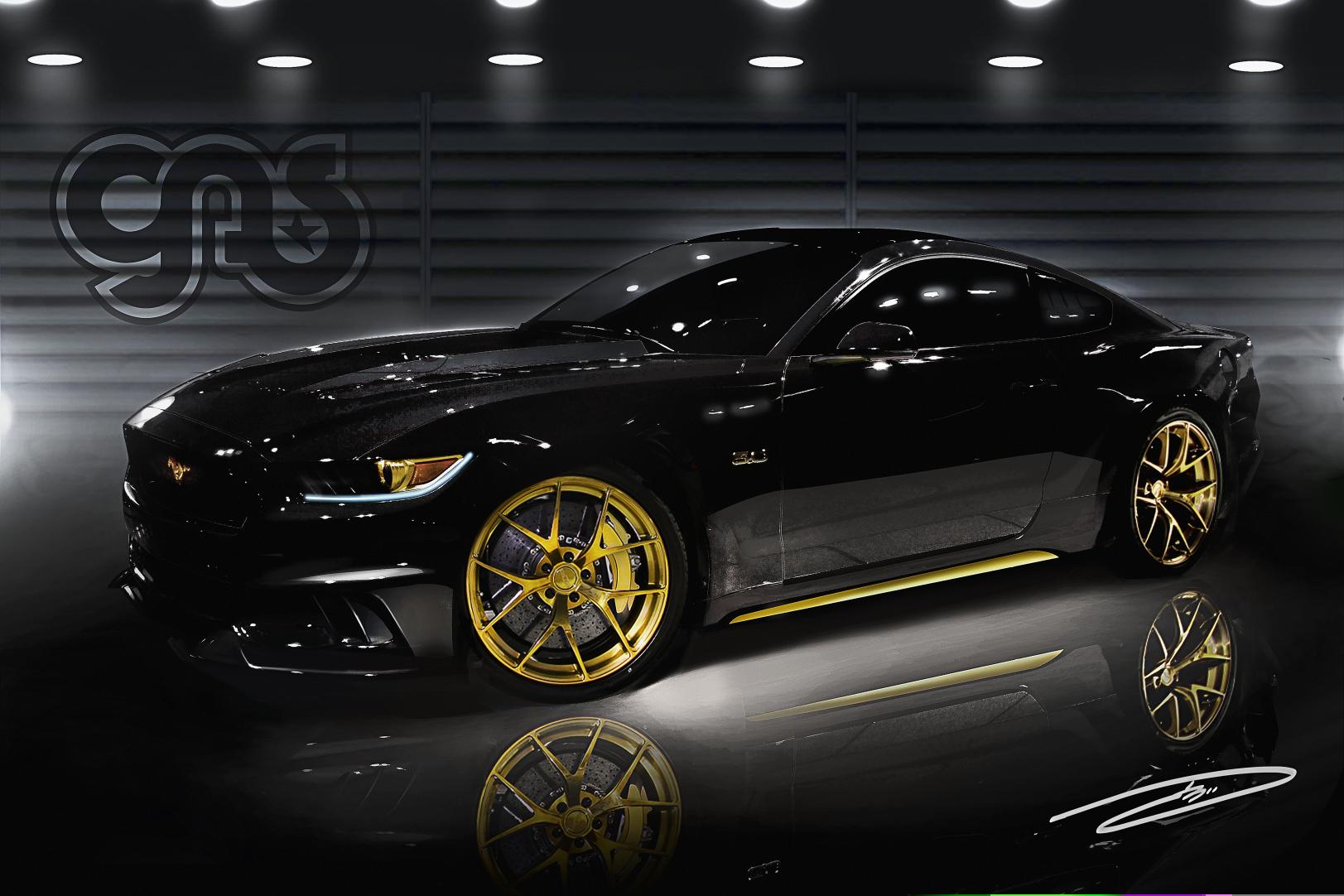 "We like the black and gold idea, and really wanted to get the color as close to 24-carat gold as possible," said Brandon Boeckmann, GAS operations manager. The 20-inch wheels, side sills, brake calipers and badging are all finished in gold. Inside, everything that is normally chrome or metallic has either been blacked-out or given the Midas touch. The Recaro seats are covered with a fabric finished in black and gold, and the headliner is black microsuede. The exterior is finished in paint that may appear black, but on further inspection is filled with gold metallic flecks.
The 2015 GAS Ford Mustang will be on display in the expansive 20,000-square-foot Ford booth at the 2014 SEMA show taking place at Las Vegas Convention Center, Nov. 4-7.