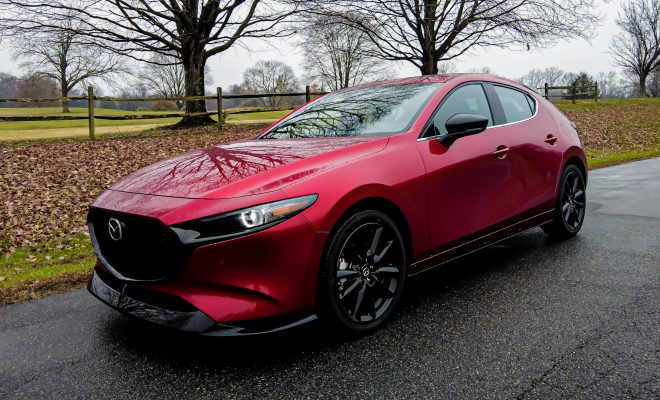 TEST DRIVES
Experience The Thrill of Driving with The All-New 2023 Mazda3 Hatch AWD
By
|
The 2023 Mazda3 Hatch AWD may look like many other compacts you might run into, but the automaker has meant it to compete against the more premium segment. Think of it as a sort of flagship killer; except we think that this time around, Mazda has done more than enough to justify that label.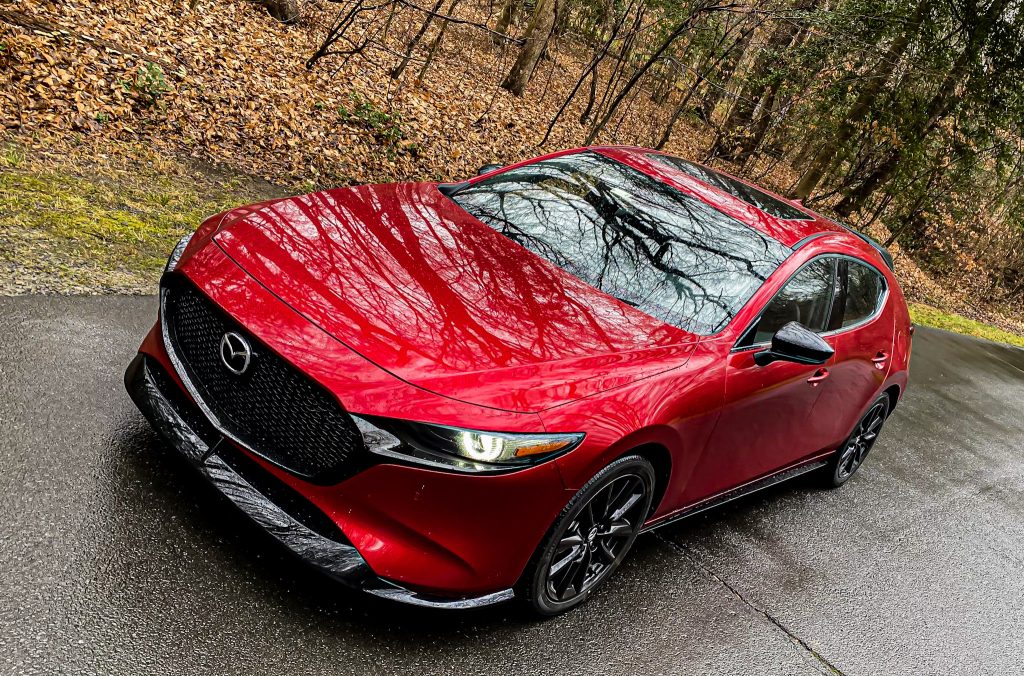 The 2023 Mazda3 Hatch AWD is available as a sedan too, but we got our hands on the fully decked-out hatch version. The four-cylinder, turbocharged engine also has an all-wheel drive feature, but it does not come with a manual six-speed shifter.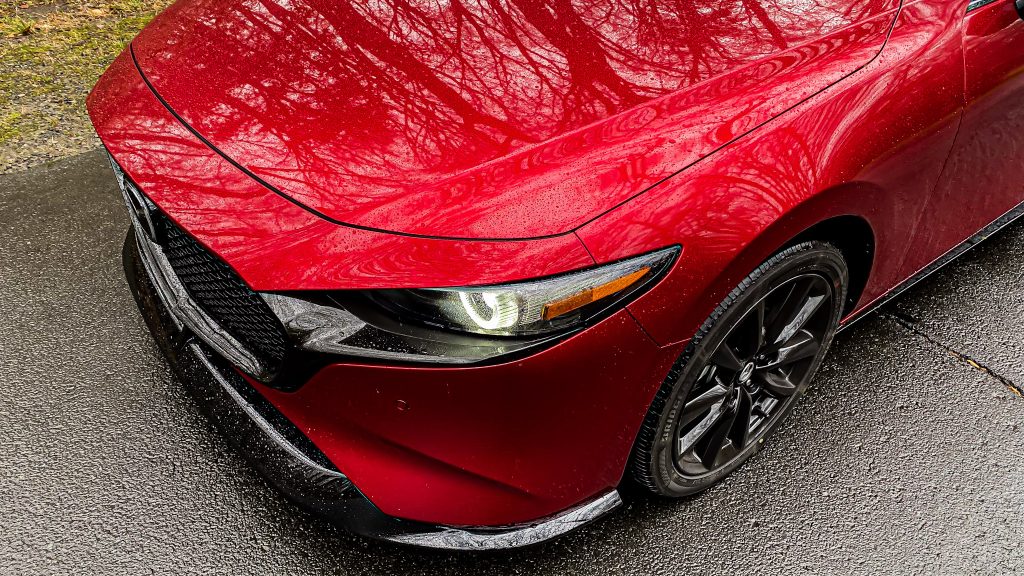 So, how does the 2023 Mazda3 Hatch AWD fare against more established competitors like the Corolla, Civic and VW Jetta? Buckle up because this will get interesting.
What's New?
The most notable development is that the 2.0-litre four-cylinder engine has been dropped for the 2023 version. Instead, a 2.5-litre four-cylinder offers a 5-hp bump with a 28-mpg city EPA fuel efficiency rating. In addition, there is support for Android Auto and Apple CarPlay across all trims.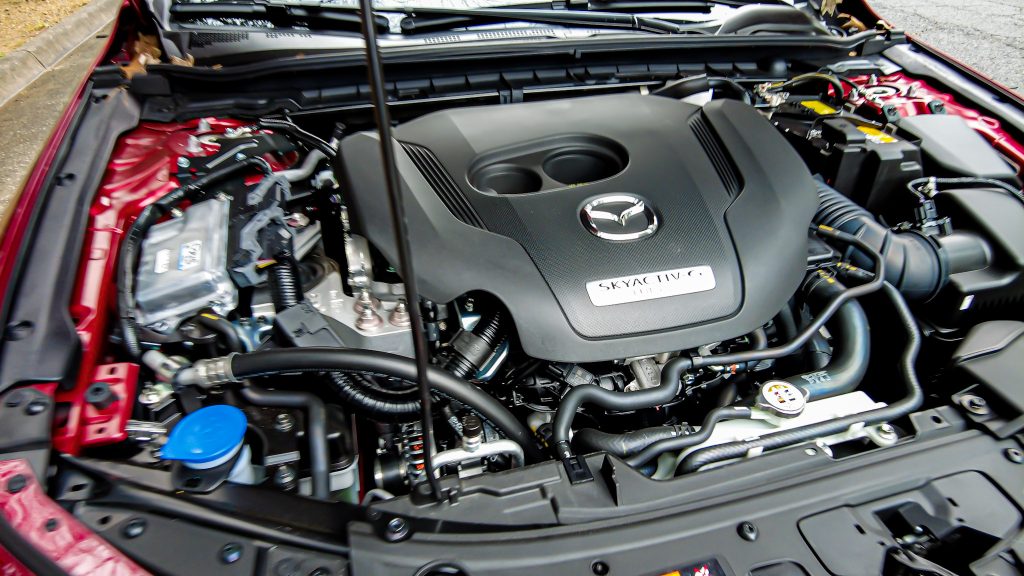 Driving Fun and Performance
The 250-hp turbocharged 2.5-litre engine available with the 2023 Mazda3 Hatch AWD is an absolute blast. Despite the automatic transmission in our test vehicle, it responded unlike so many others in its class. All you need is to tap the peddle, and it jets off from the starting line. It is a speed demon, which recorded a brisk 5.6 seconds from 0-60mph. Interestingly, it feels much more nimble than the Honda Civic.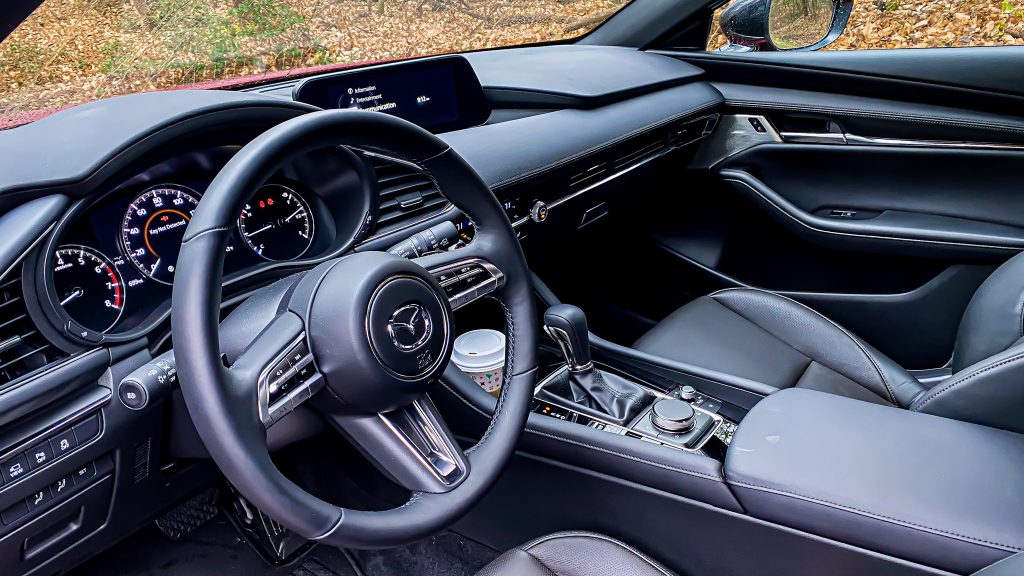 Driving the 2023 Mazda3 Hatch AWD on winding roads is fun, and you never feel as though the car is going to spin out of control or, God forbid, underpowered. There is no wobble, no noise, and the steering feels natural. Most of all, the ride is firm even on poked roads, ensuring that occupants don't regret their decision.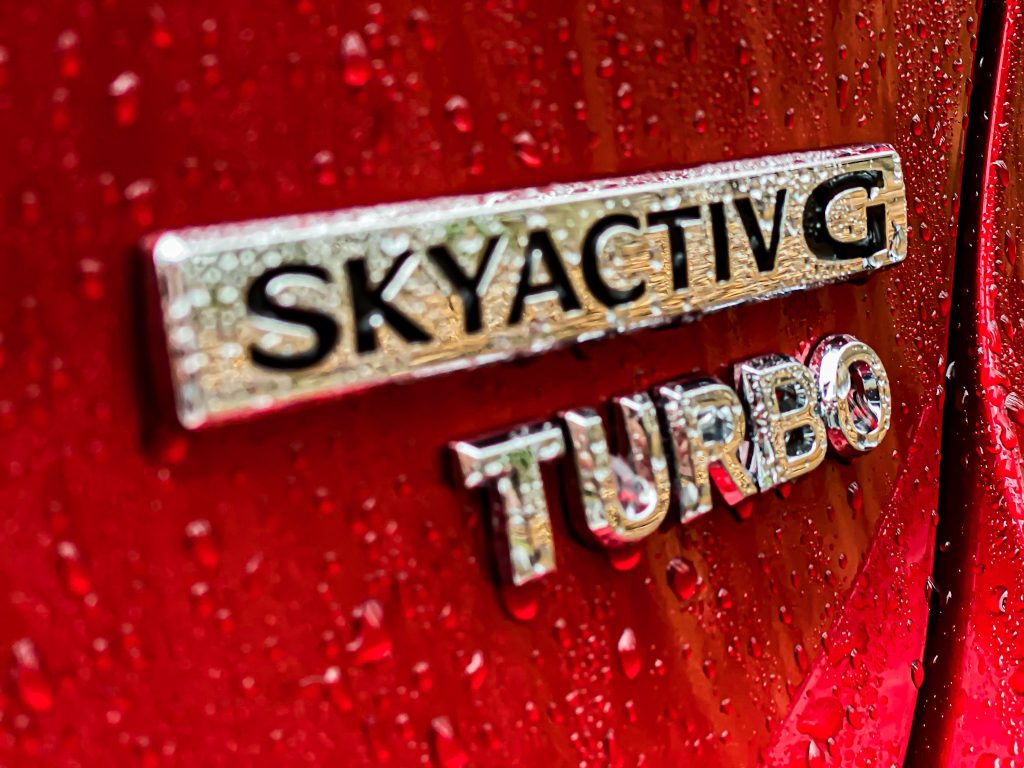 Interior Quality and Comfort
One of the first things we noticed when seated inside the 2023 Mazda3 Hatch AWD is that it felt premium. It is the type of premium you expect to feel when sitting in a hot hatch, perhaps. However, buyers have the option to outfit the vehicle with either body style. Features include leather upholstery, a heads-up display, heated front seats and others available with the topmost trims.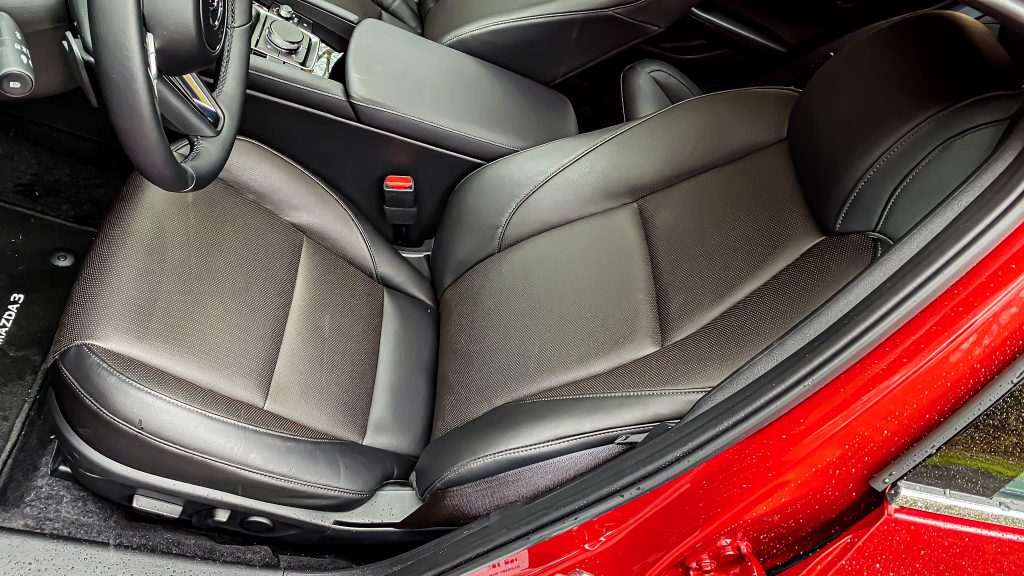 The seats are well cushioned and supported, offering comfort when driving long distances. Speaking of driving long distances, there is enough head and leg room in the front for tall people. While the rear is slightly compromised, it can still easily seat two adults.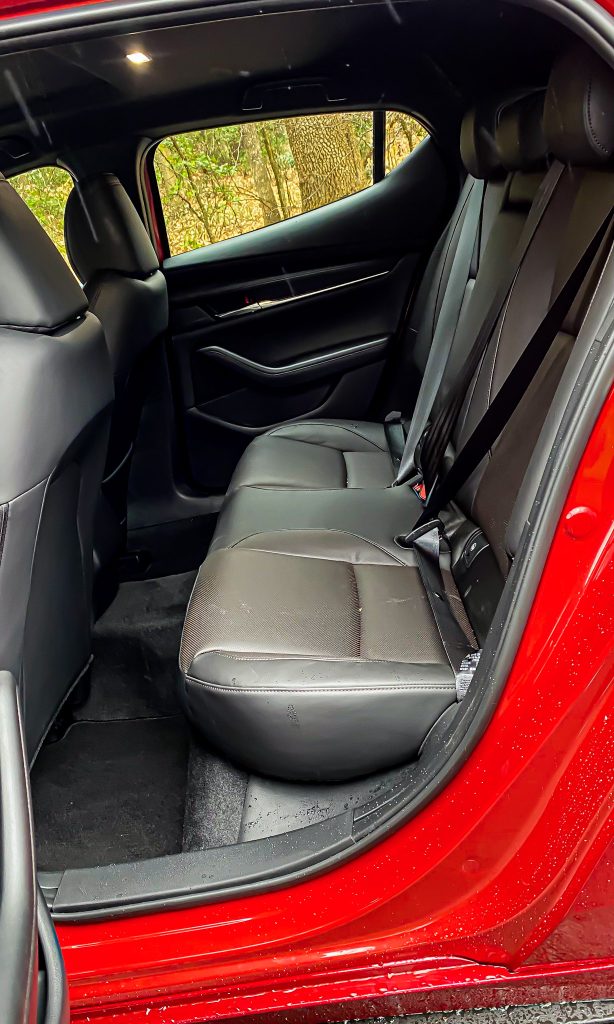 Swing over to the back, the trunk can easily accommodate five carry-on bags. However, it can accommodate 16 bags with the back seats folded. So, the 2023 Mazda3 Hatch AWD is a good choice if you need a vehicle for grocery runs.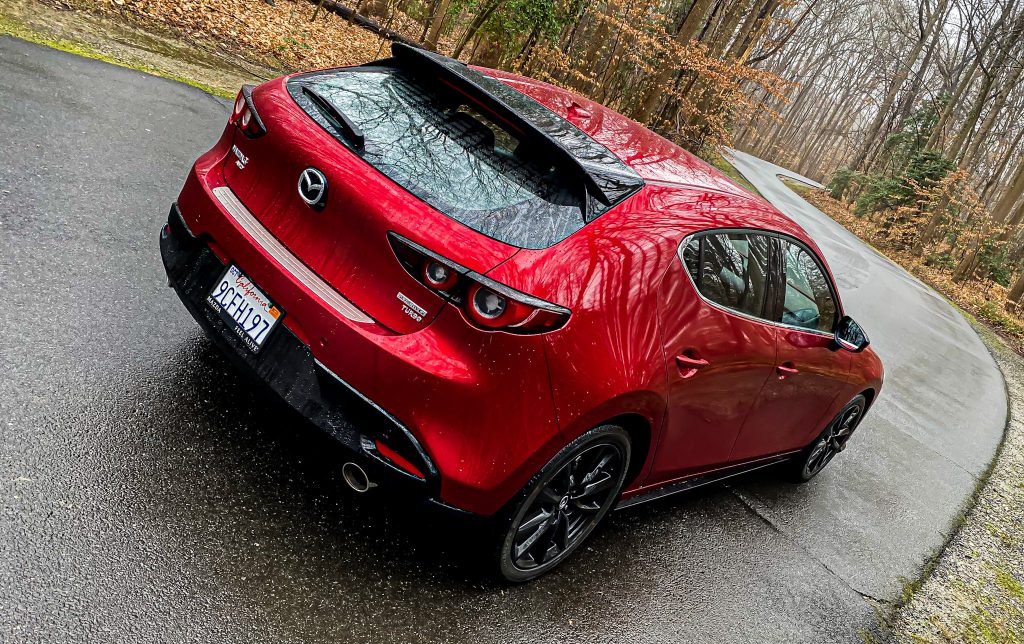 Final Word
The 2023 Mazda3 Hatch AWD is one of the best hatches we've driven in this price range for a while. If Mazda keeps this up, other hatches may have difficulty keeping up even higher up the price bracket.