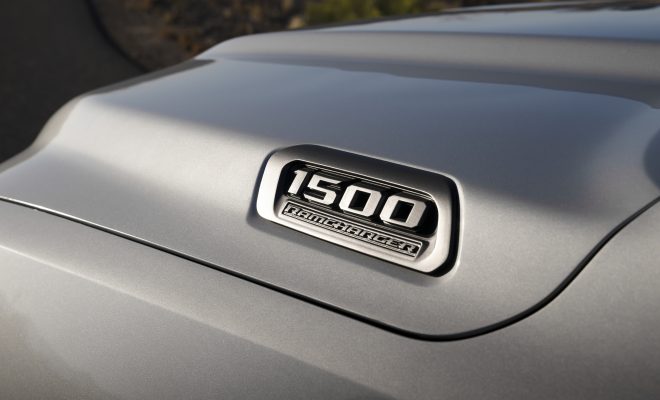 NOW TRENDING
2025 Ram 1500 Ramcharger
By
|
In a world where electric vehicles are gaining prominence, the 2025 Ram 1500 Ramcharger is set to redefine the landscape for electric trucks. With an impressive targeted range of up to 690 miles, this groundbreaking vehicle is poised to capture the attention of buyers in the electric truck market. In this article, we'll explore the key features and advantages of the 2025 Ram 1500 Ramcharger, designed to cater to the needs of discerning buyers seeking innovation and performance in their electric trucks.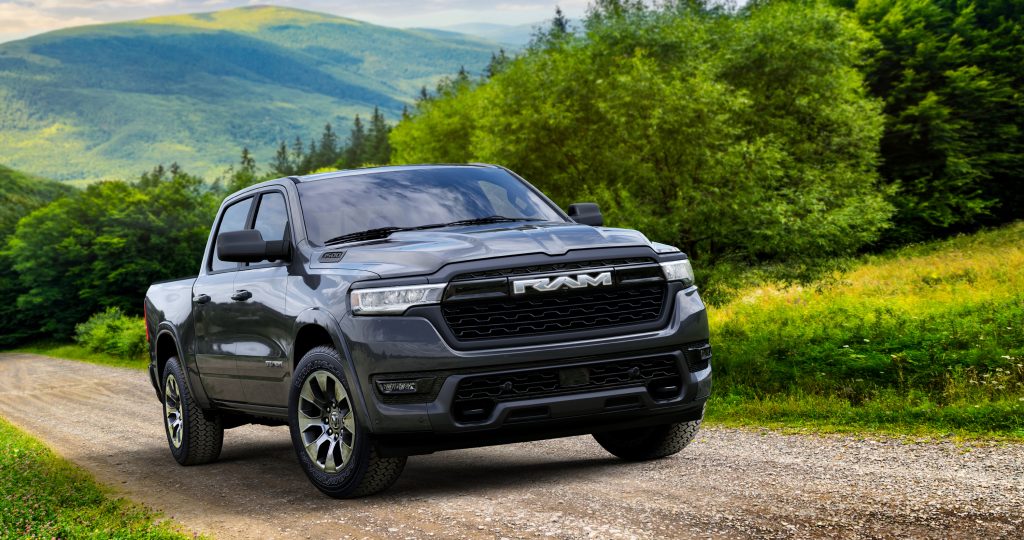 Unmatched Range and Power
The 2025 Ram 1500 Ramcharger is a true game-changer in the electric truck segment. With an unlimited battery-electric range, it stands as the pinnacle of light-duty pickup trucks. This powerhouse boasts a remarkable 663 horsepower and over 615 lb.-ft. of torque, propelling it from 0 to 60 mph in just 4.4 seconds. Furthermore, it can tow up to an impressive 14,000 pounds with a class 5 hitch and offers a maximum payload capacity of 2,625 pounds.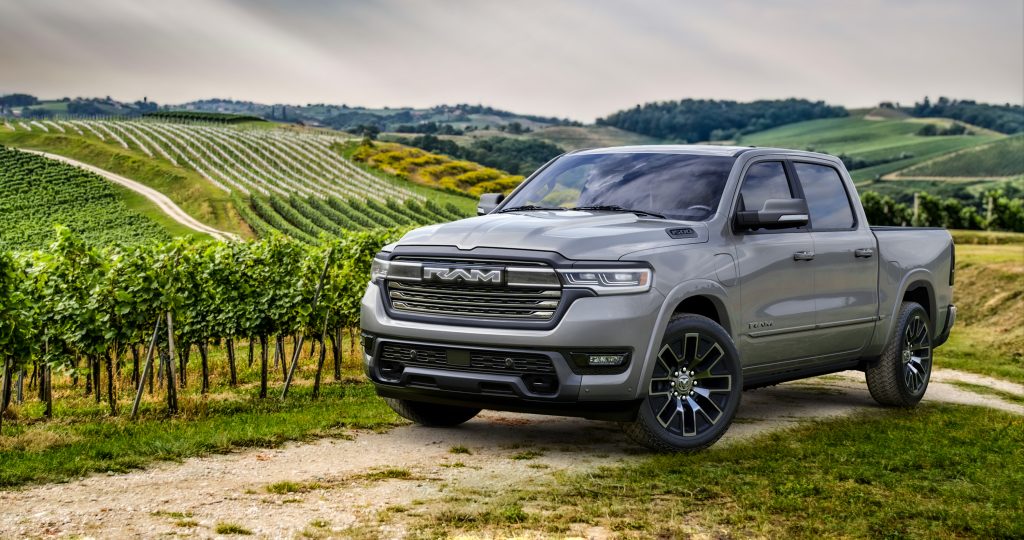 The secret to its incredible performance lies in its robust powertrain. Equipped with a 92 kWh battery pack and a 3.6-liter V-6 engine paired with a 130 kW generator, the Ram 1500 Ramcharger sends power to a 250-kW front and 238-kW rear electric drive modules (EDMs). These EDMs not only deliver exceptional power but also provide all-wheel-drive capability. The front EDM even features an automatic wheel-end disconnect, optimizing efficiency in various conditions.
Unique Charging Capabilities
One of the standout features of the Ram 1500 Ramcharger is its versatility when it comes to charging. Thanks to vehicle-to-vehicle and vehicle-to-home bi-directional charging, this truck can not only charge another Stellantis battery-electric vehicle but also provide power back to the grid. This means you can use it to send power to your home during a storm, power tailgate parties, or provide electricity at your camp or jobsite. The onboard power panel in the bed can provide up to 7.2 kW, making it a truly versatile tool for various scenarios.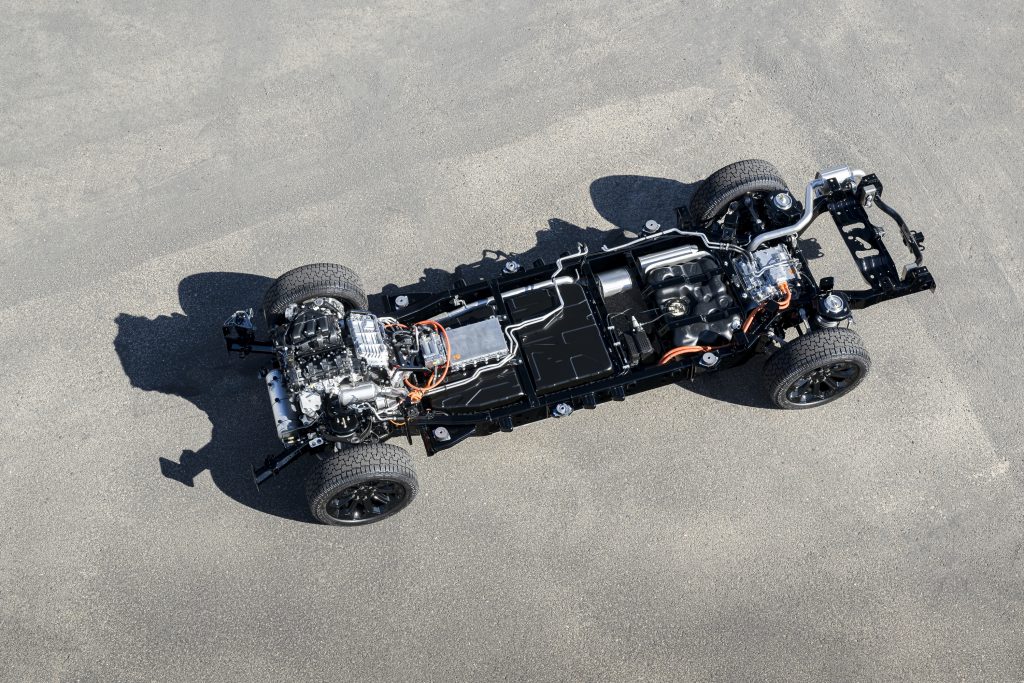 Charging the Ram 1500 Ramcharger is quick and convenient, with the ability to add up to 50 miles of all-electric range in approximately 10 minutes using 400-volt DC fast charging at up to 145 kW. This ensures minimal downtime and maximum efficiency for your adventures.
Advanced Technology for a Seamless Drive
The 2025 Ram 1500 Ramcharger is not just about power; it also comes loaded with advanced technology to enhance your driving experience. The autonomous drive assist system (ADAS) offers hands-free highway assist, making highway driving more convenient and safer. It can predictively slow the vehicle down in tight curves and automatically resume control after driver override, ensuring a smooth and secure ride.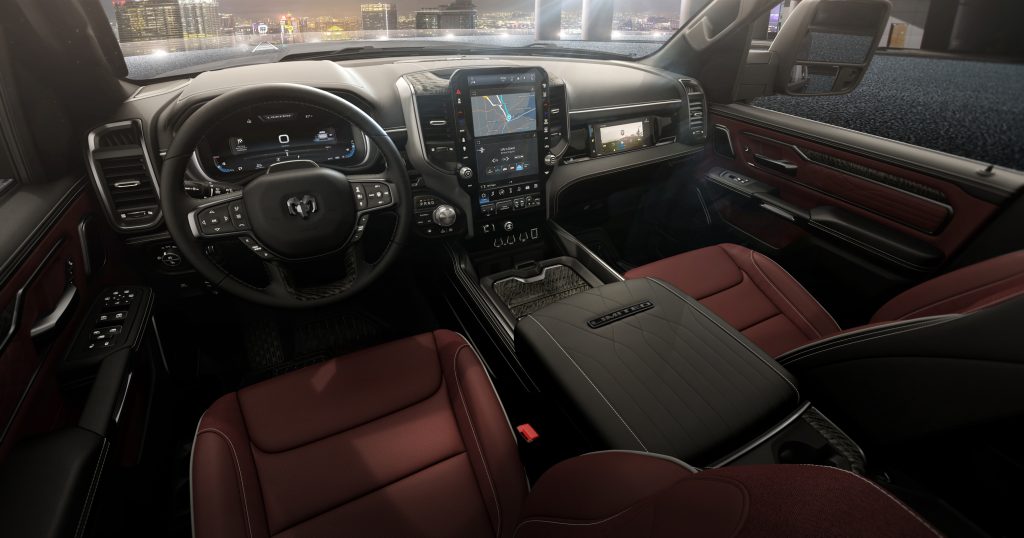 The truck's interior is a testament to luxury and innovation. Premium materials like carbon fiber, metal, and leather are used throughout the cabin, providing both comfort and durability. The Uconnect 5 system boasts a new 14.5-inch touchscreen, a 12.3-inch digital instrument cluster, a 10.25-inch passenger screen, a digital rearview mirror, and a Head-up Display (HUD). These features offer unparalleled connectivity and entertainment options.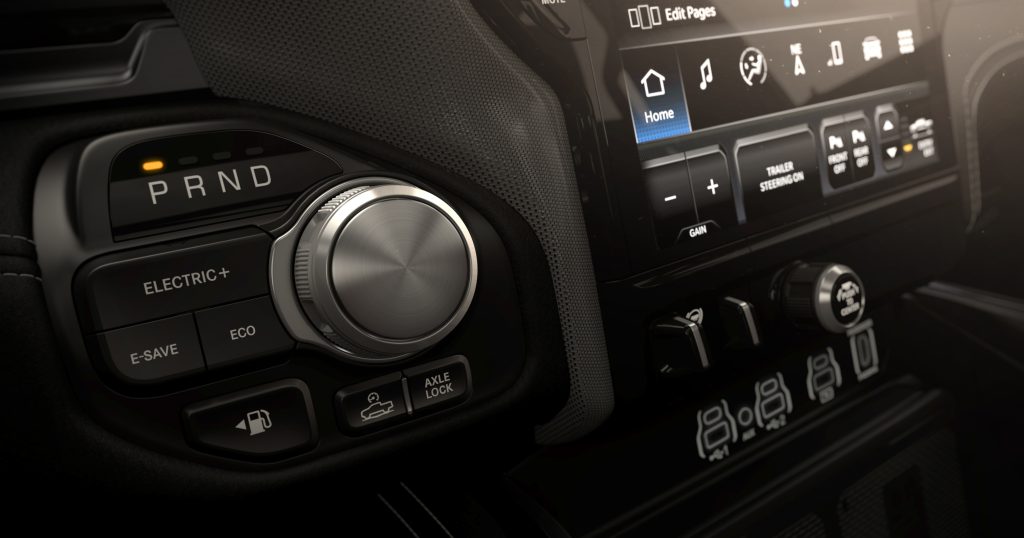 The 2025 Ram 1500 Ramcharger also features an impressive audio system by Klipsch, with 23 specifically tuned speakers, including a high-performing 12-inch subwoofer and two 1-inch titanium dome tweeters. This delivers a stunning audio performance that will elevate your driving experience.
Unique Exterior Design
The Ram 1500 Ramcharger sports a unique exterior design that combines elements from the Ram 1500 gas-powered truck and the Ram 1500 REV all-electric vehicle. It maintains Ram's bold and distinctive presence with a forward-leaning grille and a prominent R-A-M badge. The body-side character line stretches from front to rear, creating a consistent horizontal profile.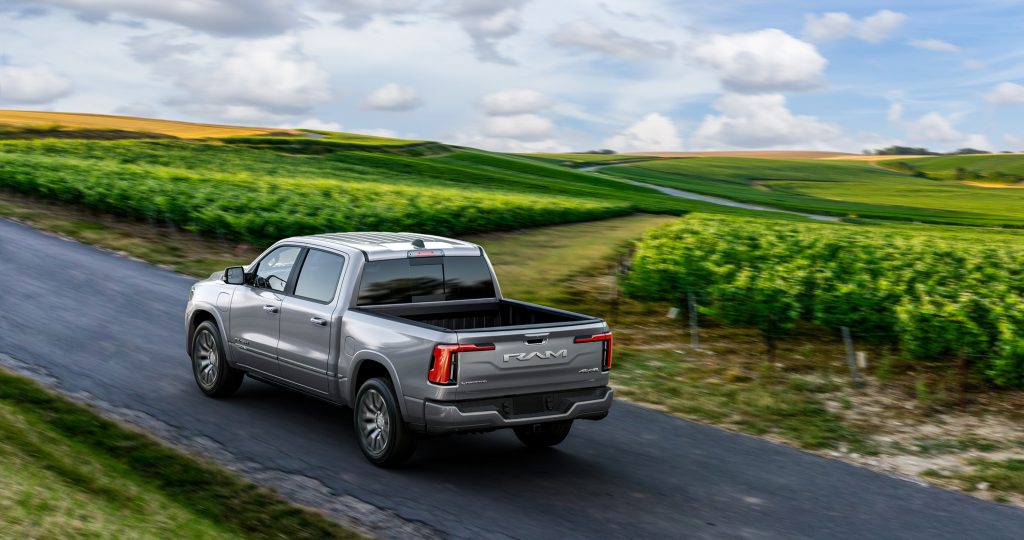 The truck's bed and cab are sub-flush to reduce aerodynamic disturbances, and the charge port is thoughtfully placed on the driver's side front quarter panel for convenience. When plugged in, the R-A-M badge pulsates to indicate the charging status. The rear of the Ram 1500 Ramcharger features an all-new, EV-specific, premium LED taillight design that spans onto the tailgate, leaving no doubt that it is an electric Ram truck.
Conclusion
The 2025 Ram 1500 Ramcharger is a groundbreaking electric truck that redefines what's possible in the segment. With an exceptional range, unparalleled power, and advanced technology, it offers a compelling package for buyers in the electric truck market. Whether you're looking for a capable workhorse or a luxury vehicle with all the bells and whistles, the Ram 1500 Ramcharger has you covered. This truck is not just a vehicle; it's a statement of innovation and performance that sets a new standard for electric trucks. Don't miss out on the opportunity to be part of this automotive revolution.