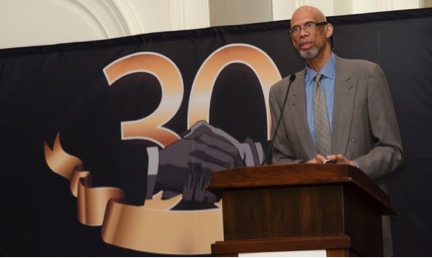 EVENTS
DRIVING THE AMERICAN DREAM: CHRYSLER MINORITY DEALERS ASSOCIATION CELEBRATES 30 YEAR ANNIVERSARY
By
|
Recently, the Chrysler Minority Dealers Association (CMDA) celebrated its 30th Anniversary with a black tie gala dinner banquet at the Four Seasons Hotel in Las Vegas, NV with dealership owners, supporters, and FCA (formerly the Chrysler Group LLC) executives in attendance. Kareem Abdul-Jabbar, the NBA Legend and all time leading scorer, writer and U.S. Cultural Ambassador served as the Keynote Speaker.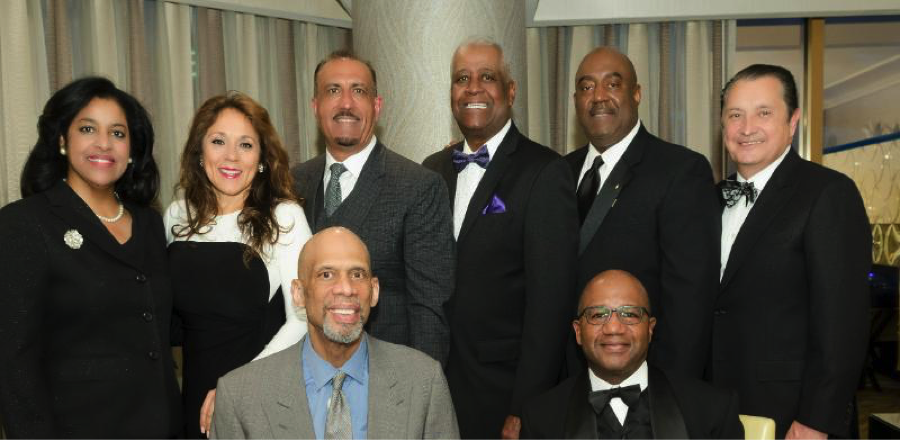 CMDA Executive Director & CEO Lisa Hogan says that to commemorate this milestone anniversary year, CMDA is making significant philanthropic contributions through the endowment of automotive education scholarships at Northwood University (to whom the association has already donated more than $1.2 million); providing more than one million meals to the Feeding America Food Banks across the country in the local communities where the association members' dealerships are located; hosting Dealer for A Day teen mentoring programs with the Boys & Girls Clubs of America; and initiating a minority automotive technician internship program at select dealerships. Contributing to the economy as business owners, employing local citizens and giving back to their communities and corporate social responsibility programs are common traits among the members of the association.
Founded in 1986, the CMDA is a national trade association that represents the ethnic minority owners of Fiat, Chrysler, Jeep, Ram, Dodge, and Alfa Romeo brand dealerships throughout the United States. Many of these African American, Hispanic, Asian American and Native American dealers also have multiple franchises with other domestic and international manufacturers. There are currently more than 155 minority owned dealerships in the FCA dealer network. The association's mission was clear from the start in 1986 – to promote the growth, development and welfare of ethnic minority-owned dealerships. Its founders and first president Keith Bullard ensured that the trade association would be independent and member funded. The association and Chrysler's executive leadership set up the first automated membership dues invoicing program in the industry.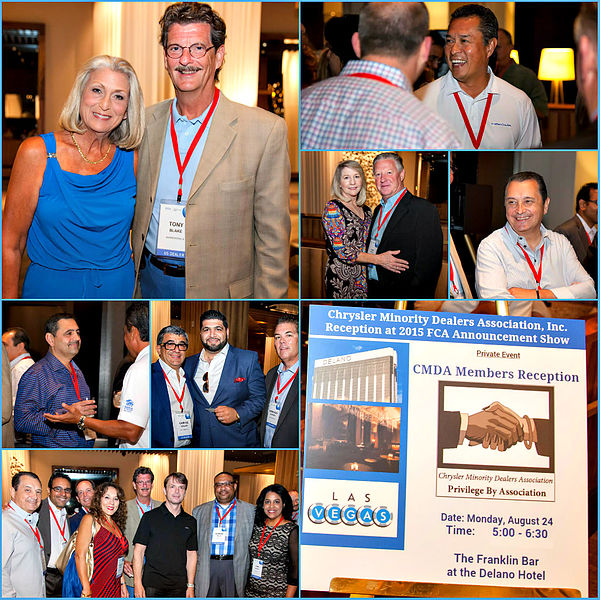 CMDA members have definitively played a role in the success and survival of Chrysler and the automotive industry. Its members participated in historic communications with the Congressional Black Caucus in 1979 that encouraged the Carter Administration to save Chrysler, which was led at the time by CEO and Chairman Lee Iacocca, from bankruptcy with a $1.5 billion loan guarantee. At that time, Chrysler committed to increasing the number of minority dealers in its network. During the economic recession that began in 2008 and Chrysler's bankruptcy in 2009, CMDA's leaders and members testified in congressional hearings, met with the heads of federal agencies, members of congress, President Obama and the administration and advocated for assistance and the successful bailout of the automotive industry. Dealers continue to be actively engaged with regulatory issues, elected leaders and manufacturers.
At the end of 2015, minority owned dealerships constituted approximately 5.9% of the FCA dealer network. CMDA promotes the growth of proportionate ethnic diversity and its goal is for the dealer network to reflect the composition of America's total minority population, which is 15% and growing. "People from all backgrounds purchase vehicles and should sell them as well." According to Ms. Hogan, "some say diversity is counting people, but inclusion is when you make people count and CMDA is inspired by the entrepreneurial spirit of its founding dealers to continue building upon their work and create business ownership opportunities for those who follow."