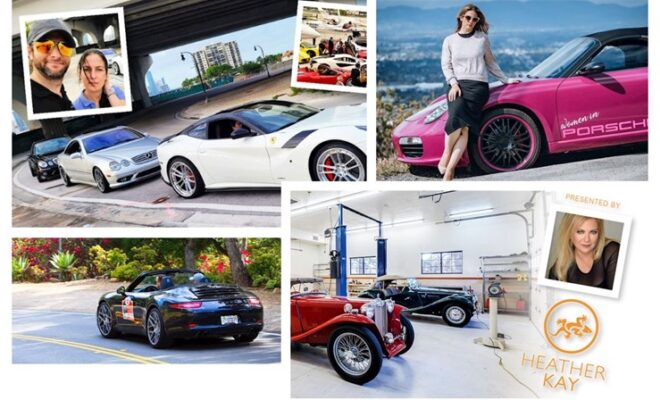 NOW TRENDING
Drive Toward a Cure Makes Driving a Priority During April's Parkinson Awareness Month
By
|
From cross-country drives to open touring laps and open house 'great garage' tours, those supporting national non-profit foundation Drive Toward a Cure's efforts to benefit Parkinson's Disease are creating interactive motoring activities during the month of April to raise funds that further support the cause. Nearly one dozen "Drive Toward a Cure Day" events will be launched during April, continuing well beyond, making significant impacts throughout the nation in support of Parkinson's disease.
According to Deb Pollack, founder of Drive Toward a Cure – a 501(c)3 foundation dedicated to supporting research AND patient care for Parkinson's Disease — while the past 13 months with minimal gatherings and nearly no social contact has taken its toll on all to some extent, the need to recognize those challenged by Parkinson's is very relevant. "We're finally reaching a point where individuals are both comfortable and anxious to get outside and drive – and are doing so in appropriate ways that thankfully for our cause, are contributing together to help others."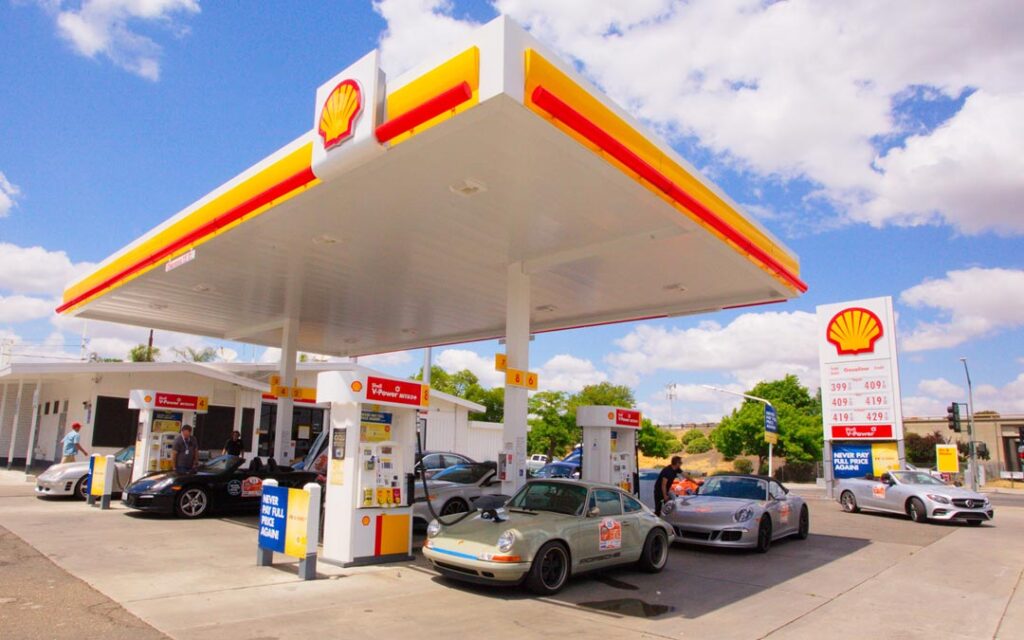 Organizations and individuals hosting Drive Toward a Cure efforts for fundraising this month range from five separate regional 'Women in Porsche' club groups creating localized drives in AZ, Atlanta, Fla, CA and Chicago to Miami-based ASG Supercars which is extending opportunities for participants in its own rally to partake in Performance Car 'Conversations for a Cause' video segments. Arizona luxury realtor Heather Kay is introducing her 'Great Garages in Great Homes' tour which highlight collector car garages in the Phoenix/Scottsdale area and Drive Toward a Cure'Adventure' alum John Cacioppo is embarking on his own cross-country trek from Maryland to Idaho, with one last spirited yet scenic drive before he and his wife move to Japan. John will be meeting up with other Drive Toward a Curefriends along the way and spreading awareness with his decaled Porsche while making every mile count along the way as he seeds donations to support Parkinson's.
Last week, NCM Motorsports Park in Bowling Green, KY kicked off April's month of fundraising efforts with its own 'Drive Toward a Cure Day' — an annual track event since 2018 that includes a full day of open touring laps on the 3.2-mile track and a special lunch and learn session. In the past, original Bullitt owner and long-standing friend of Drive Toward a Cure Sean Kiernan told the story of the infamous car's legacy, while this year, Champion Racer Andy Pilgrimspoke about his highly respected racing career, while raffle tickets for significant prizes were also sold. All proceeds raised supported local Center of Excellence for Parkinson's at Vanderbilt Health Mobility Disorders Clinic in Nashville.

Continuing throughout the month will also be new episodes of Drive as a Toward a Cure's 'Conversations for a Cause' video vignettes — a series of nine total vintage car conversations, originally filmed last November to further the Foundation's mantra of 'cars and camaraderie' and share the bonds owners feel toward their cars and the industry as a whole, specifically created during a time of fewer gatherings. Alexander Davidis and Jeffrey Ehoodin have filmed and edited the content and through CarCultureTV are sharing the video series. It can also be found at https://www.drivetowardacure.org/conversations-for-a-cause-2020/ where donations are accepted.
Drive Toward a Cure ended 2020 with contributions making an impact of $160,000 and for 2021 continues expanding with localized groups and supporters to benefit alignments with various Centers of Excellence for Parkinsons' on a national level through Drive Toward a Cure's 'Access to Care Fund' that currently partners with the Parkinson Foundation and donates to Centers in Portland, Atlanta, San Diego, Arizona, Houston, Boston, NY and Nashville.
About Drive Toward a Cure:
Drive Toward a Cure raises funds and awareness for Parkinson's Disease research AND patient care. Inspired by the camaraderie found within the automotive culture, the organization's mission benefits equally from both enthusiast communities and industry professionals. Drive Toward a Cure events harness enthusiasm for cars and driving and turn that power into support for ongoing work to improve the lives of those living with Parkinson's, as well as the research that will hopefully one day lead to a cure. Since 2016, Drive Toward a Cure has raised more than a half million dollars to support BOTH research AND patient care.
Drive Toward a Cure is a 501(c)(3) non-profit that supports beneficiaries including The Michael J. Fox Foundation, the Parkinson's Foundation and numerous Centers of Excellence for Parkinsons. For donations, sponsorship and event registration please visit www.drivetowardacure.org .
About Parkinson's Disease
Affecting nearly one million Americans and 10 million worldwide, Parkinson's disease is the second-most common neurodegenerative disease after Alzheimer's and is the 14th-leading cause of death in the United States. It is associated with a progressive loss of motor control (e.g., shaking or tremor at rest and lack of facial expression), as well as non-motor symptoms (e.g., depression and anxiety). There is no cure for Parkinson's and 60,000 new cases are diagnosed each year in the United States alone.