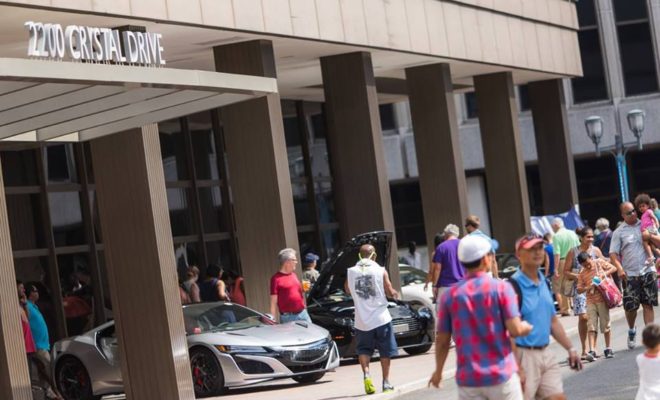 EVENTS
CARSFERA AUTO FESTIVAL
By
|
Celebrate this Fathers Weekend in Carsfera's Style at the Carsfera Auto Festival.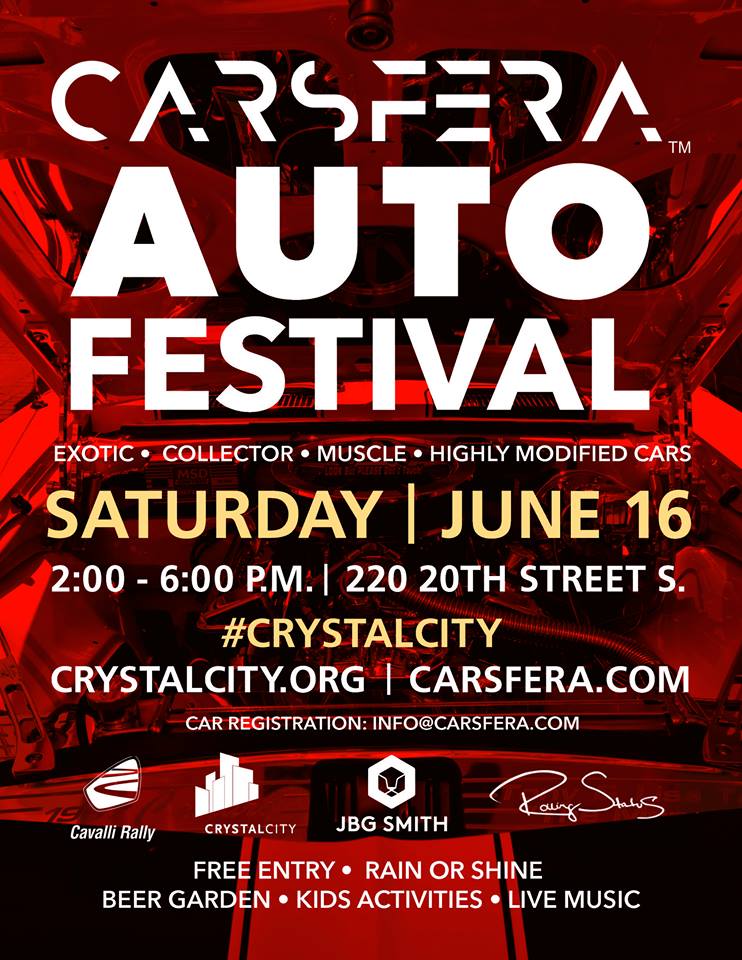 This is a unique FREE and FAMILY FRIENDLY outdoors car show that will be featuring Exotic, Collector, Muscle & Highly Modified Cars.
This festival is popular with area families looking for engaging father's day activities as well as with area car enthusiasts and signature car clubs. Other activities include a mini race car painting booth and race track, moon bounce, live music, beer garden, and food trucks.
We are proud to work with Crystal City, JBG Smith, CarBelles.com, Cavalli Rally and Rolling Status to make this event a big success.
Some event details:
When: Sat, June 16th ~ 2:00 PM to 6:00 PM
Where: 220 20th Street S., Arlington, VA 22202
Admission: FREE – Car Registration: [email protected]
Vendor Opportunities – [email protected]
Parking: FREE PARKING IS AVAILABLE
Transit: Accessible via Metro (Blue/Yellow Line to Crystal City) and MetroWay Bus – Plan Your Trip
Biking: Take the Mount Vernon Trail or Four Mile Run Trail to Crystal City; Capital BikeshareStations available at Crystal City Metro and at 20th & Crystal Drive
Social: For up-to-date information about Carsfera Auto Festival, "like" Carsfera on Facebook
Need a hotel for the weekend? Let's us know and we will be happy to send you information about hotels in the area