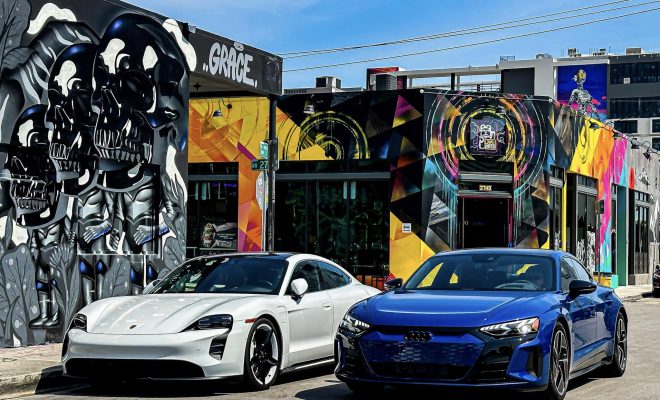 TEST DRIVES
A Fusion of Art, Luxury, and Cutting-Edge Technology in the 2023 Audi RS e-tron GT
By
|
Miami Beach, a hub of artistic expression and opulent living, provided the perfect canvas for my electrifying experience in the 2023 Audi RS e-tron GT. As I immersed myself in the vibrant ambiance of the city, the RS e-tron GT seamlessly blended cutting-edge technology, breathtaking performance, and the surrounding art and luxury to deliver an unforgettable electric vehicle (EV) experience.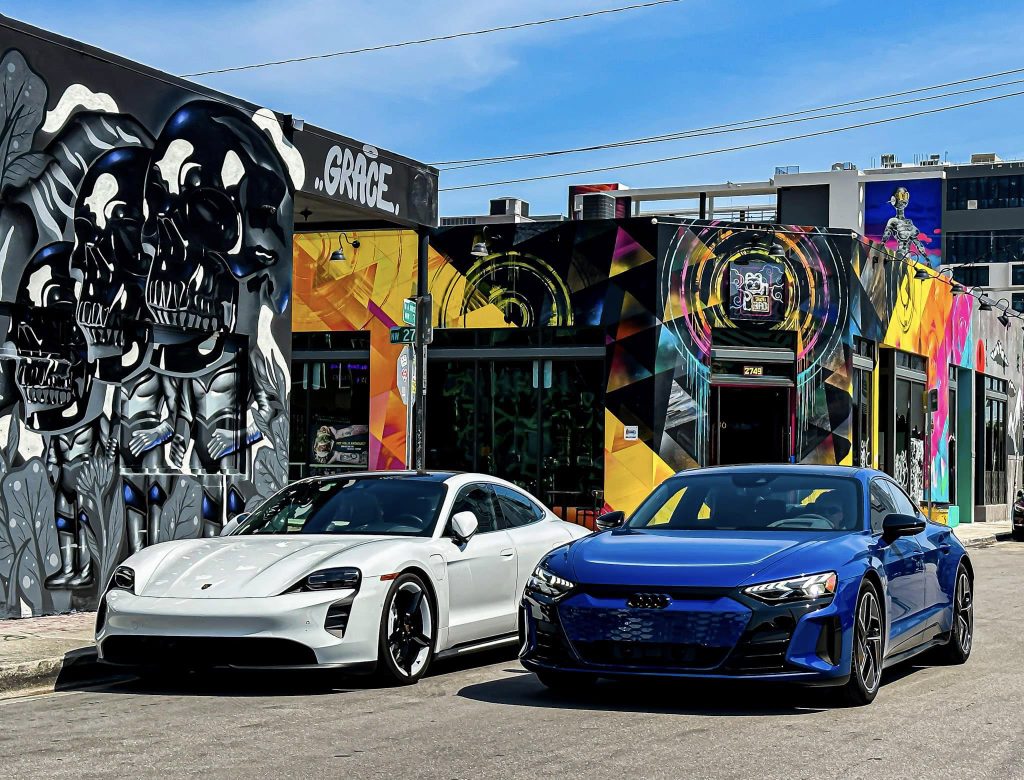 Work of Art
The RS e-tron GT's sleek and aerodynamic design turned heads as I ventured through Miami Beach's streets, effortlessly merging into the city's artistic landscape. Its captivating presence reflected Audi's dedication to crafting automotive masterpieces, where form and function coexist in perfect harmony. The RS e-tron GT became a rolling work of art, complementing the surrounding artistic expressions and luxury lifestyle.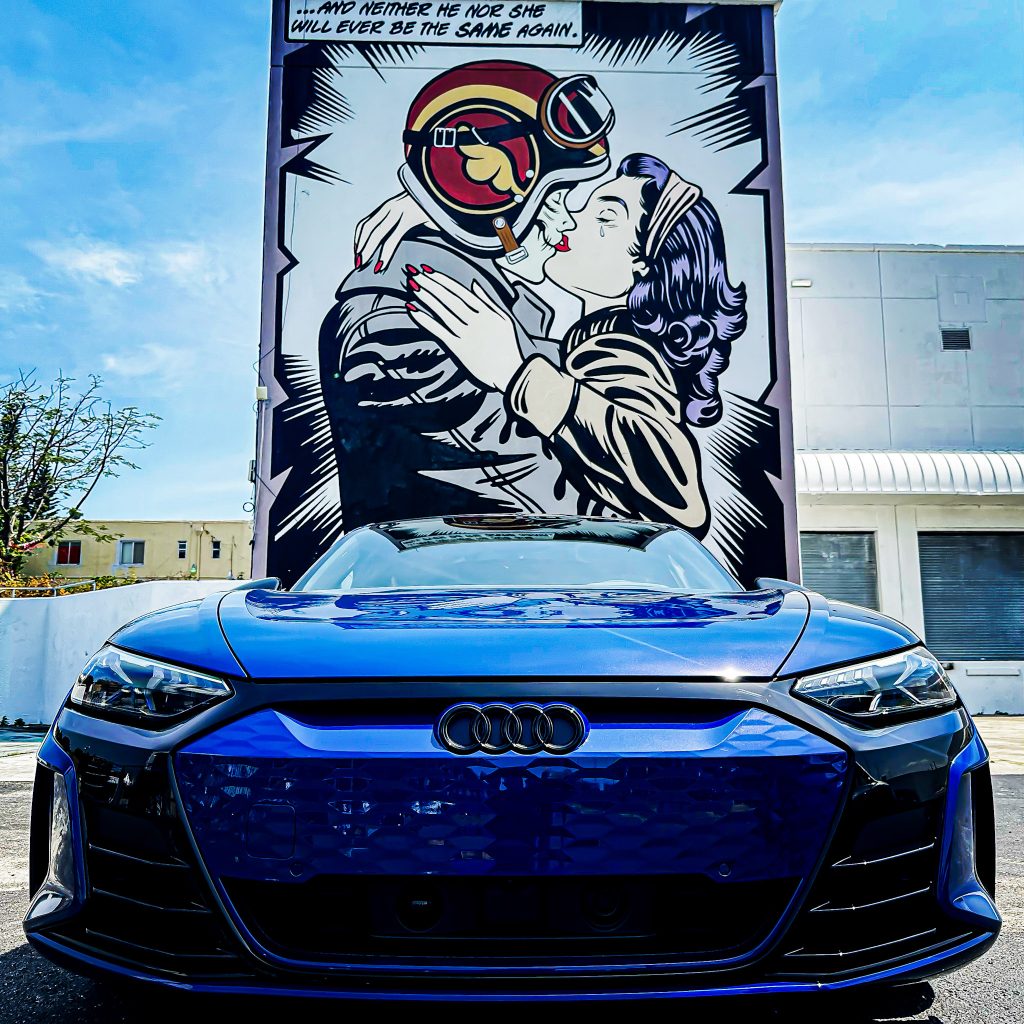 Luxurious Experience
Stepping into the luxurious interior of the RS e-tron GT, I was enveloped in a world of refinement and sophistication. The impeccable craftsmanship and attention to detail demonstrated Audi's commitment to creating a truly luxurious experience. Premium materials and cutting-edge technology adorned the cabin, creating an atmosphere that exuded elegance and comfort. It was a sanctuary where art and luxury seamlessly intertwined.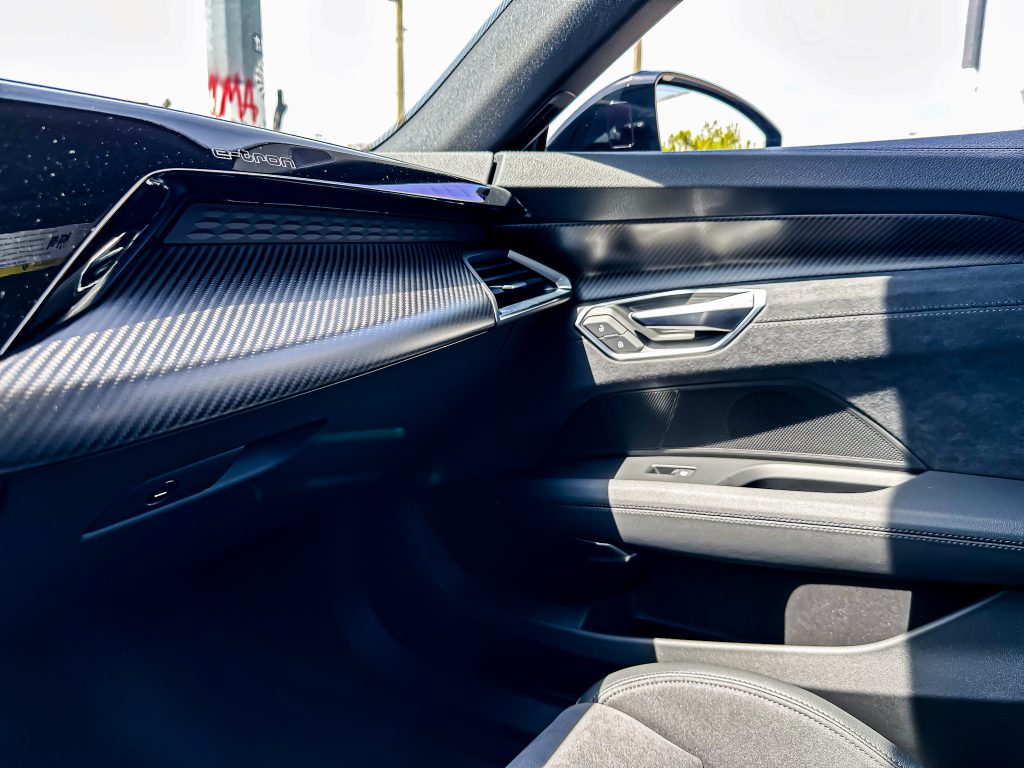 Electric Performance
As I embarked on my EV journey, the RS e-tron GT's advanced electric technology came to life. The electric powertrain delivered exhilarating performance with instant torque, propelling me forward with seamless acceleration. The powerful electric motors, generating up to 637 horsepower and an astounding amount of torque, transformed the RS e-tron GT into a force to be reckoned with. It was a testament to Audi's commitment to pushing the boundaries of electric mobility and delivering an unparalleled driving experience.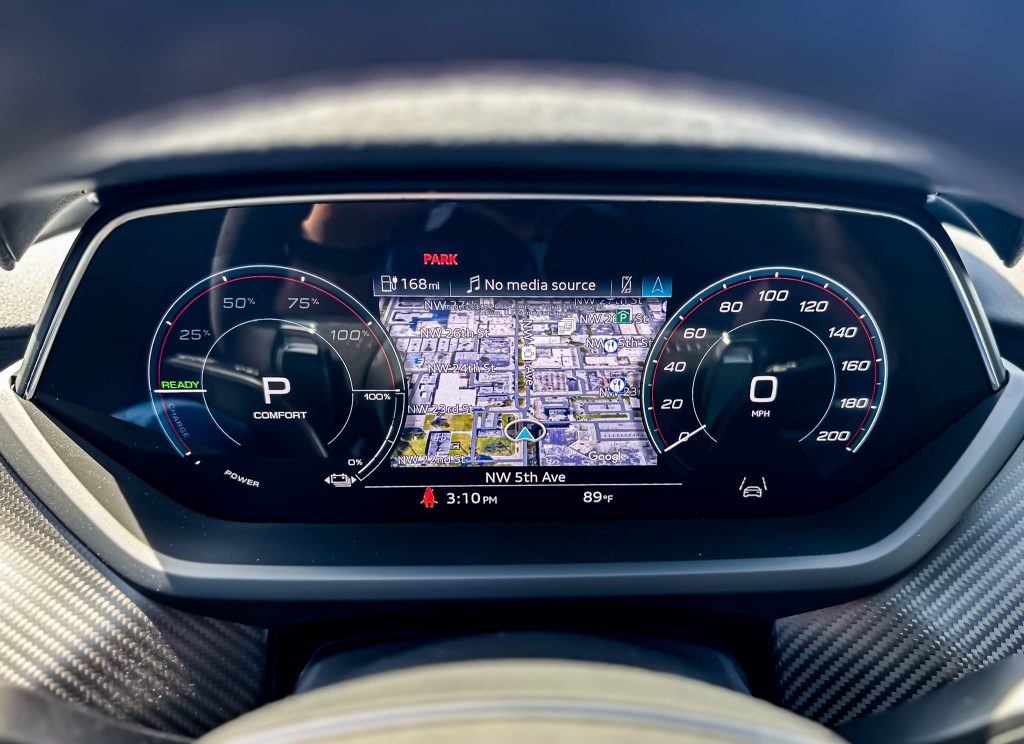 Quattro
Navigating the streets of Miami Beach, the RS e-tron GT's precise handling and responsive steering elevated the driving experience to new heights. The car's agile nature and exceptional grip allowed for confident maneuvering through tight corners and swift turns. The electric quattro all-wheel-drive system ensured optimal traction, delivering remarkable stability and control. The RS e-tron GT's suspension system, finely tuned for sporty performance, struck the perfect balance between comfort and agility, immersing me in a driving experience that truly captivated my senses.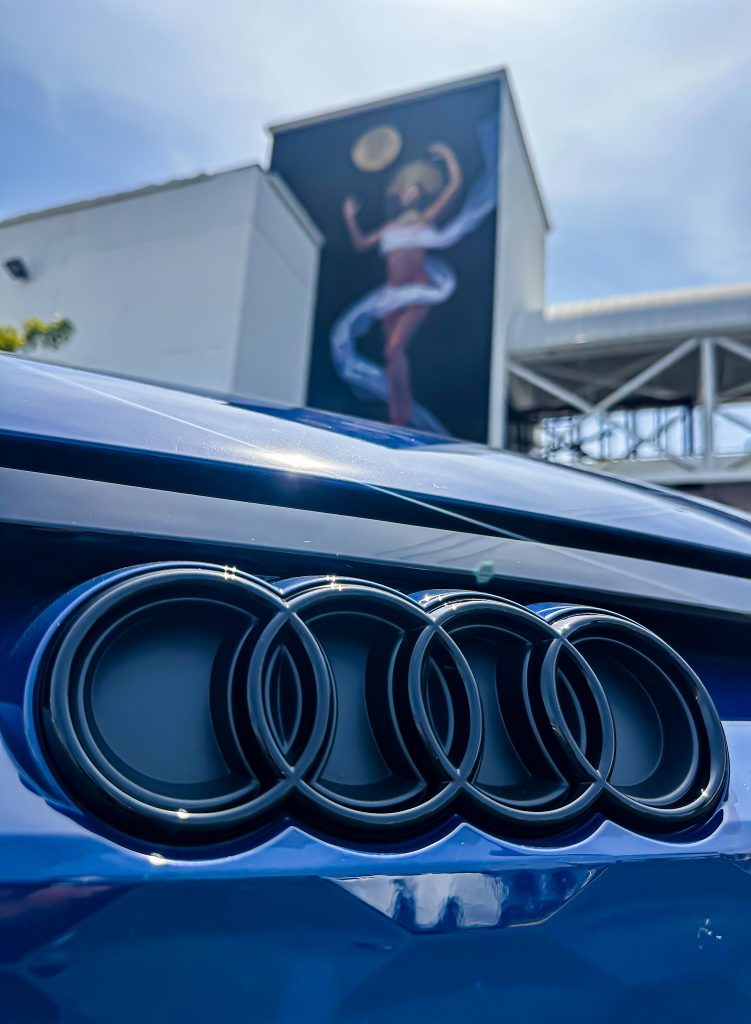 EV's Adventure
Miami Beach's vibrant art scene served as an inspiring backdrop for my EV adventure in the RS e-tron GT. The car's sustainable electric technology aligned with the city's commitment to environmental consciousness, allowing me to explore the streets with zero direct emissions. Audi's dedication to sustainability seamlessly merged with Miami Beach's artistic essence, creating a unique harmony of art and innovation.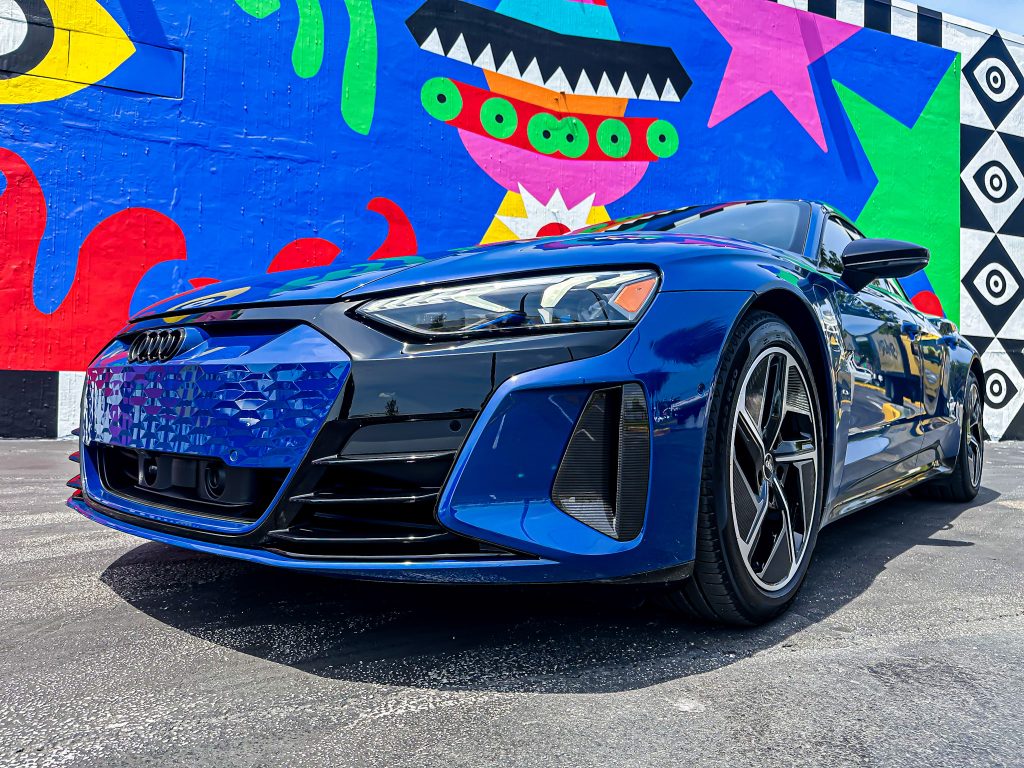 In the lap of luxury, the RS e-tron GT catered to both driver and passengers with its refined interior and spacious seating. Whether cruising along the iconic Ocean Drive or indulging in Miami Beach's upscale neighborhoods, the RS e-tron GT provided a level of comfort and sophistication that enhanced every moment. The meticulous craftsmanship and attention to detail transformed the car's interior into a haven of luxury, making every journey a truly indulgent experience.
Conclusion:
The 2023 Audi RS e-tron GT not only represented a fusion of art, luxury, and cutting-edge technology but also stood as a testament to Audi's unwavering pursuit of progress. The seamless integration of advanced electric powertrain technology, breathtaking performance, and luxurious refinement transformed the RS e-tron GT into a work of art on wheels.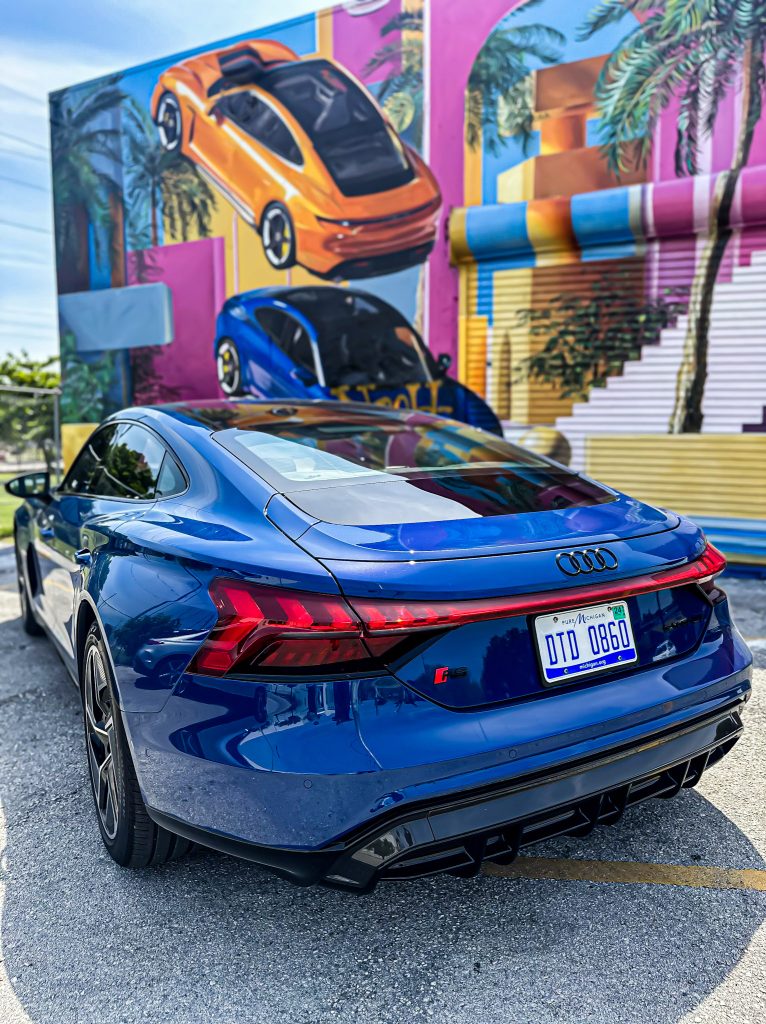 As I concluded my EV journey in the RS e-tron GT, the memories of Miami Beach's artistic allure and the car's exhilarating performance remained etched in my mind. It was a testament to the intersection of art, luxury, and innovative mobility—an experience that transcended conventional driving.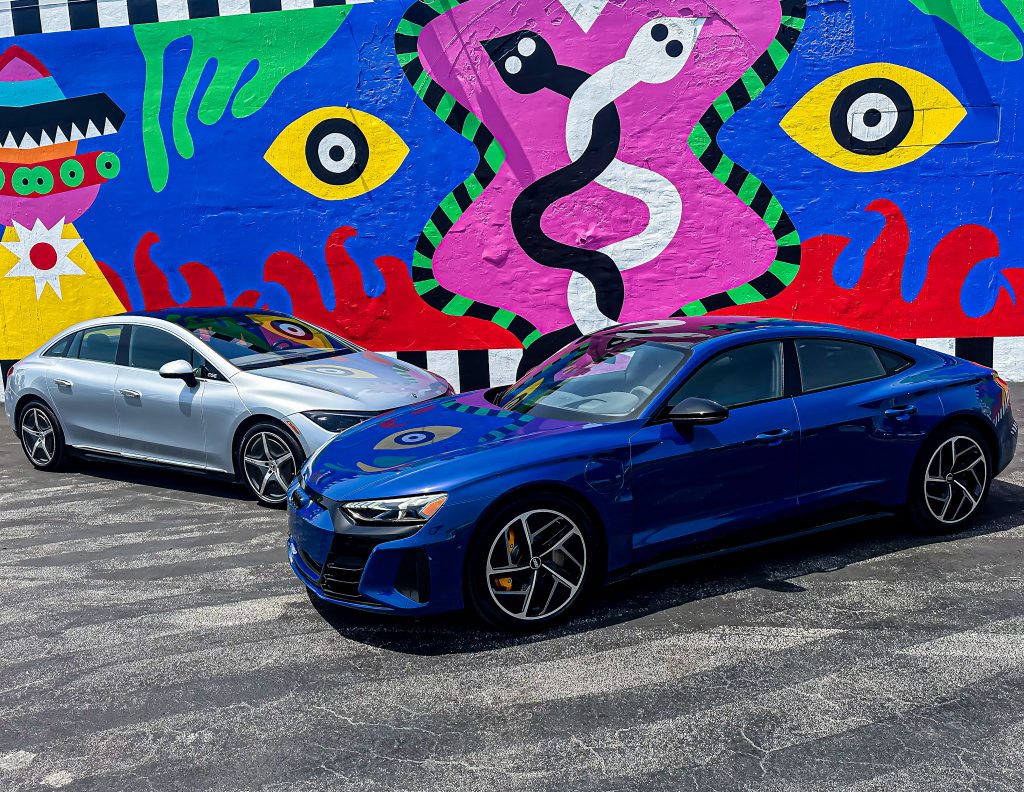 The 2023 RS e-tron GT had left an indelible impression, forever connecting my love for art, luxury, and the excitement of electric driving in the vibrant setting of Miami Beach.
Monroney & Specifications