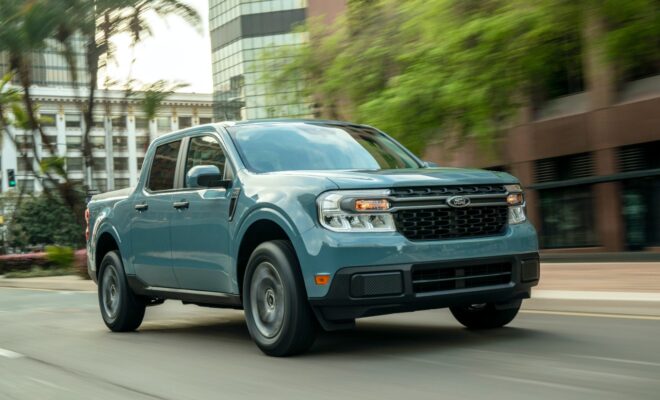 TEST DRIVES
2022 Maverick – Far More Than The Sum of Its Parts 
By
|
So, how much truck does $20k get you? That's a question we were preparing to answer when the Maverick rolled up in front of our home. The boxy pickup, with rectangular grille, looked unassuming, reminiscent of the F-150, from back in the 90s, but don't let this deceive you.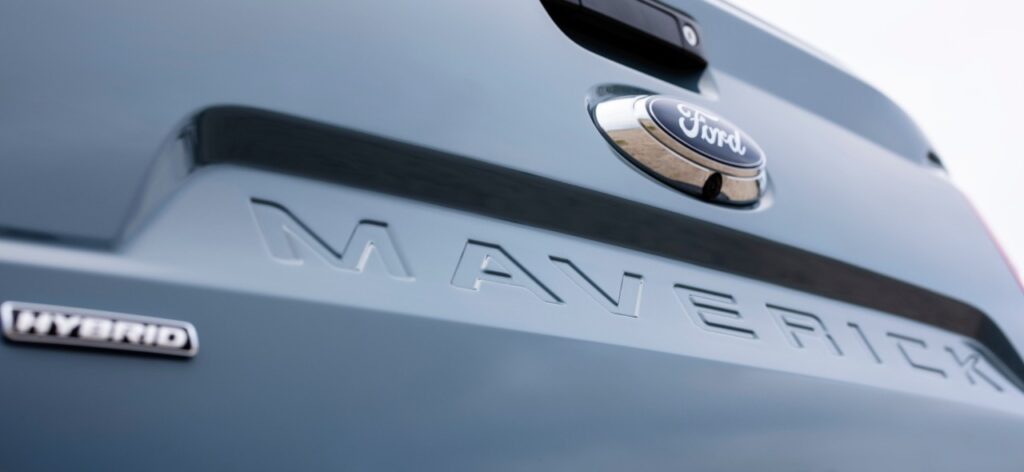 As we soon discovered with the review unit, the Maverick comes packed with loads of clever and useful features, with a versatile interior that we're excited to surprise you with in this review.
Keeping Things Honest
The Maverick isn't as visually impressive as Hyundai's Santa Cruz, but it keeps things honest. The unibody architecture and its minimalistic approach make it perfect for light-duty use and ideal for drivers who have never owned a pickup.
Many first-time truckers will appreciate the Flexed, which can handle up to 1500 pounds. In addition, the Maverick comes with a low ride height, which, when coupled with the short sidewalls, makes it easier to grab stuff off the truck.
You can also lock the tailgate midway, allowing you to slide 4×8 sheets of material over the wheel wells. In addition, there are tie-down points and D-rings that make cargo easier and faster to secure. The sidewalls also have threaded holes that allow you to easily mount accessories, with various storage nooks and pockets stamped into the Sheet metal.
Similar to more expensive and larger Ford trucks, you can even get one with a 110-volt power outlet built into the bed.
Innovative Cabin
The Maverick offers an innovative cabin. The door panels can accommodate your standard 1-liter bottle, a feature that everyone needs but few trucks unfortunately have. Similarly, swing over on the back, and there are plenty of cubbies, and you can also lift the rear cushion to take advantage of the extra storage bins underneath it.
While the cabin feels nice and comfortable, it is a no-frills affair. Surprisingly despite the lack of embellishments, the vehicle feels rich and pleasant.
Maverick won't make its owners run up the bill for a good user experience, offering options for both built-in and brought-in technology. Its standard 8-inch center touch screen features Apple CarPlay® and Android Auto® compatibility so customers can have the experience they're used to with their phones. Maverick has standard FordPass™ Connect with embedded modem and Wi-Fi for up to 10 devicesƗƗƗ, while standard FordPass™ makes it easy to find the truck, check fuel level, lock and unlock the doors, and start or turn off the vehicle – all from your phone.
The interior design is stylish and spacious, with thoughtful features and the versatility for city driving or escaping the urban life. Surprisingly roomy, there's excellent leg and headroom, shoulder and hip width, and a comfortable seating position for both rows.
Apart from the armrests, almost everything inside the Maverick is made from plastic. However, the use of high-quality plastic with interesting textures feels anything but cheap.
Personally, we'd recommend you pay a little more for the XL, mainly because it comes with slightly nicer two-tone fabric. Though the standard front bucket seats feel nice and supportive, which means you can drive all day without breaking your back.
Driving Experience
Driving the Maverick feels great. The Maverick is a compact truck with a unibody design and the first pickup in America with a standard full-hybrid powertrain – providing better projected city fuel economy than a Honda Civic. Its 2.5-liter Atkinson-cycle four-cylinder hybrid powertrain delivers 191 horsepower when combined with the electric motor, and 155 lb.-ft. of torque mated to a continuously variable transmission driving the front wheels. It features an in-house-designed and manufactured electric traction motor, which is light and powerful. Along with its targeted EPA-estimated fuel economy of 40 mpg city and 500 miles of range on a single tank of gas, it offers standard payload of 1,500 pounds and the volume to carry a standard ATV, plus it has the capability to tow 2,000 pounds – enough for a pair of personal watercraft or a good-sized pop-up camper trailer.
Those who want more capability can upgrade to a 2.0-liter EcoBoost® gas engine delivering 250 horsepower and 277 lb.-ft. of torque with an 8-speed automatic transmission and standard front-wheel drive or available all-wheel drive. Equipped with the optional 4K Tow Package, conventional towing doubles to 4,000 pounds – enough for an average 21-foot boat.
"One thing that's non-negotiable is that Maverick is Built Ford Tough," said Chris Mazur, a third-generation Ford employee who led development of the all-new pickup as chief engineer. "Our engineers were unrelenting, putting it through a battery of vicious on-road, off-road, environmental and simulated customer use testing until we were satisfied. Ford trucks are Ford trucks – through and through."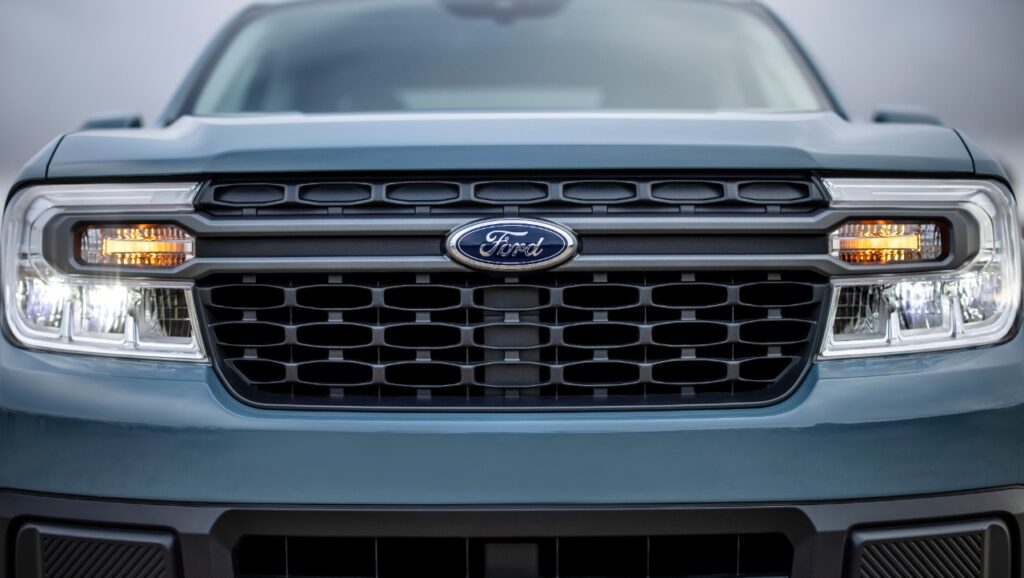 Final Word
The Maverick is one of the best, if not the best, trucks you can buy within the $20k price range. While its no-frills approach may not be for everyone, it is certainly for most people!