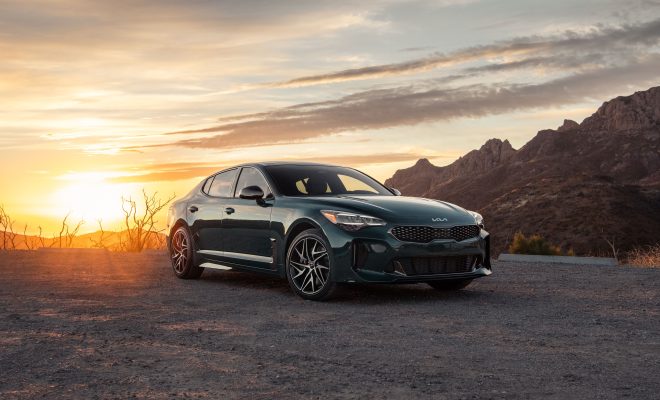 TEST DRIVES
2022 Kia Stinger GT RWD Challenges The Big Boys 
By
|
The 2022 Kia Stinger GT RWD is an attempt by the Korean auto manufacturer to challenge elite European brands such as BMW and Audi. However, compared to the competition, the Stinger boasts a similar premium look, with lots of driving pleasure and all for a price that most enthusiasts can afford.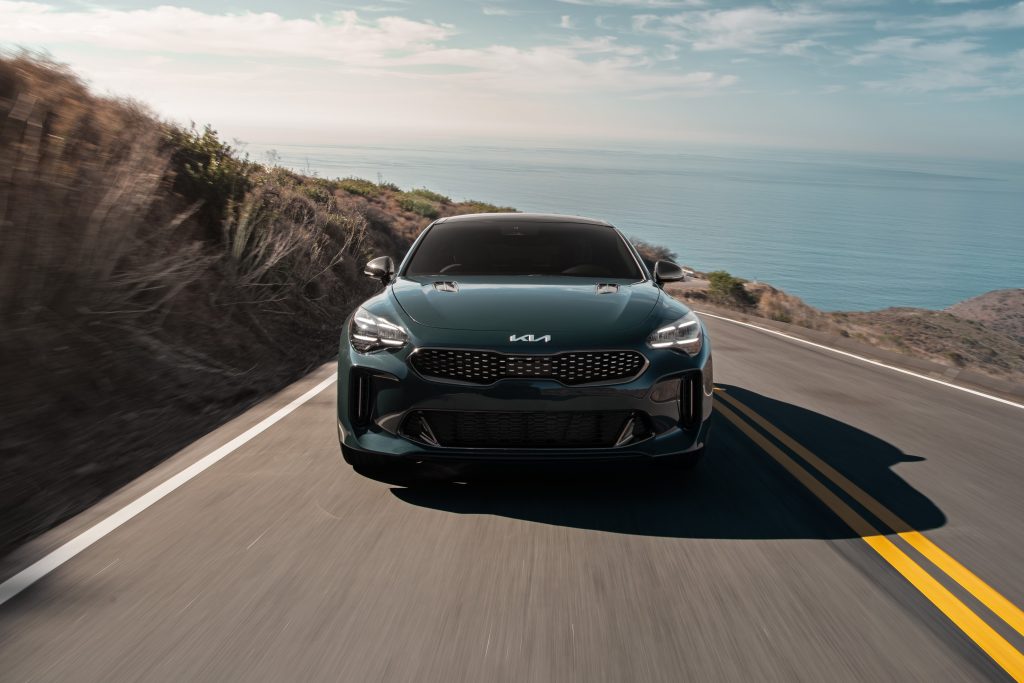 At first glance, the 2022 Kia Stinger shares impressive features with the Genesis G70 sedan, but within it is a roomier interior, larger cargo hold, and a superior hatchback liftgate that sets it apart. However, as we soon learned, there is more to the 2022 Kia Stinger GT RWD than its aesthetics!
The Sexy Hot Hatch Switching Things Up
The 2022 Kia Stinger GT RWD comes with a pair of turbocharged engines under the hood, delivering a whopping 300-hp in a 2.5-liter engine. However, there is also the option to upgrade to a 368 hp twin-turbo V6. Rear-wheel drive comes standard with the model, but those who want can also choose an all-wheel-drive version.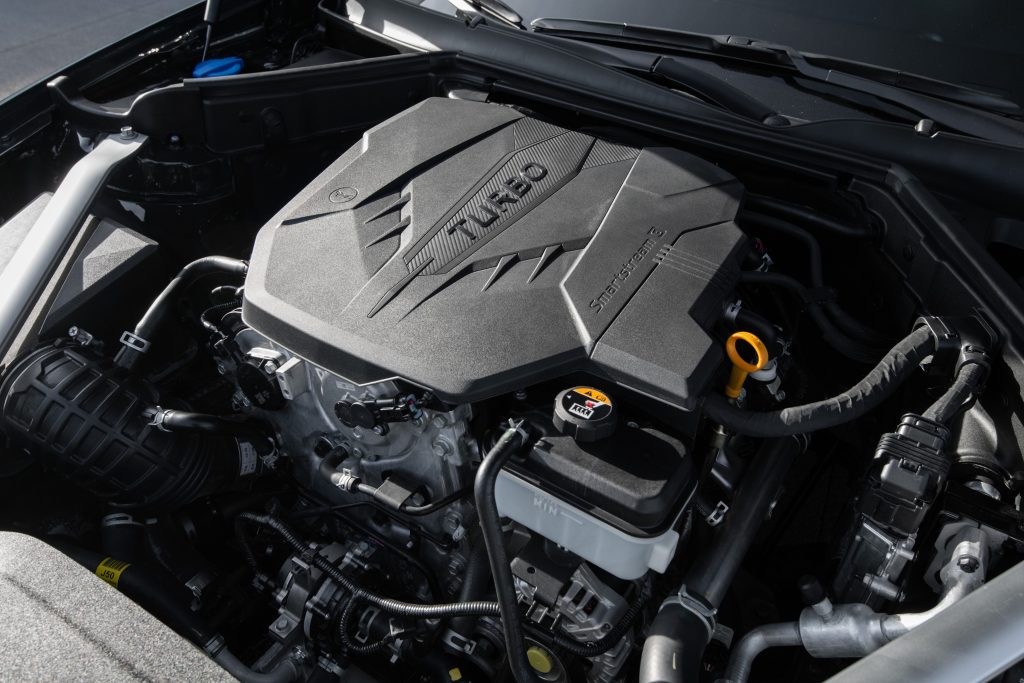 The Kia Stinger GT RWD sprints from 0-60mph in just 4.6 seconds. While it isn't breaking any records, it is right up there with the more established players in the industry.
Interior Comfort and Experience
The 2022 Kia Stinger GT RWD is designed to look and feel premium, both from the outside and inside. Sit inside, and you will be hard-pressed to tell the difference between it and the quality of its rival, the Audi A4 or the BMW 3-series even. While there are spots around the door handles and under the dash, where quality has been skimped on, keep in mind that the Kia Stinger GT RWD costs far less than any of the two rivaling German sedans.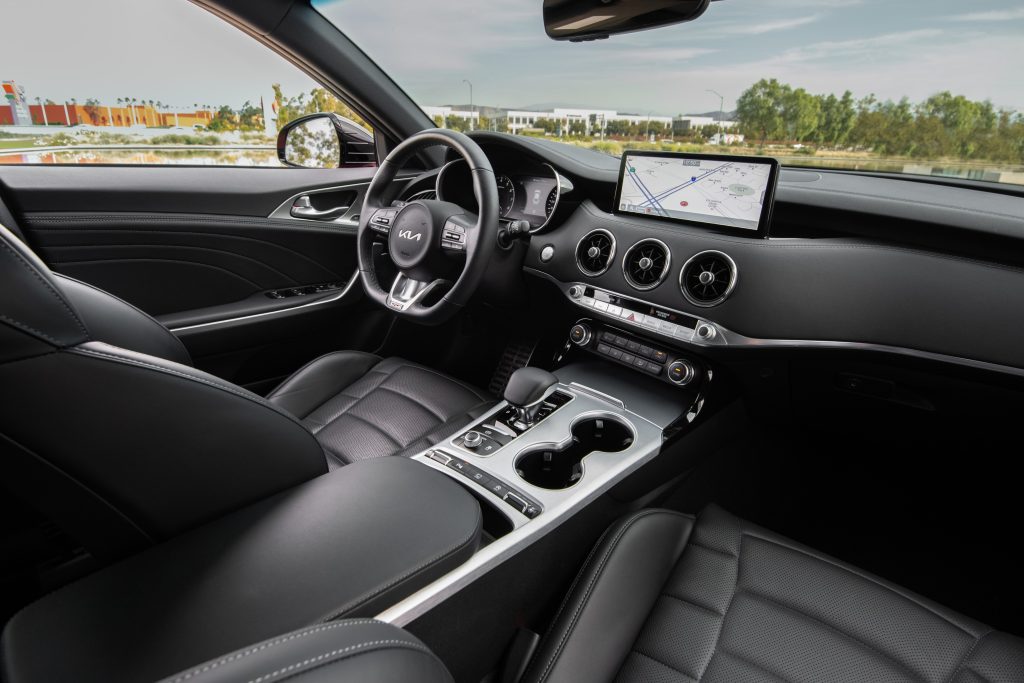 However, many people, including us, noticed that the rear seat of the Kia Stinger GT RWD is far superior in terms of comfort compared to what its German rivals offer. The interior also feels free of any significant omissions; some may feel it is less polished than what's available with luxury brands. That said, it offers more cargo space and bests its rivals by a small margin, but that is to be expected.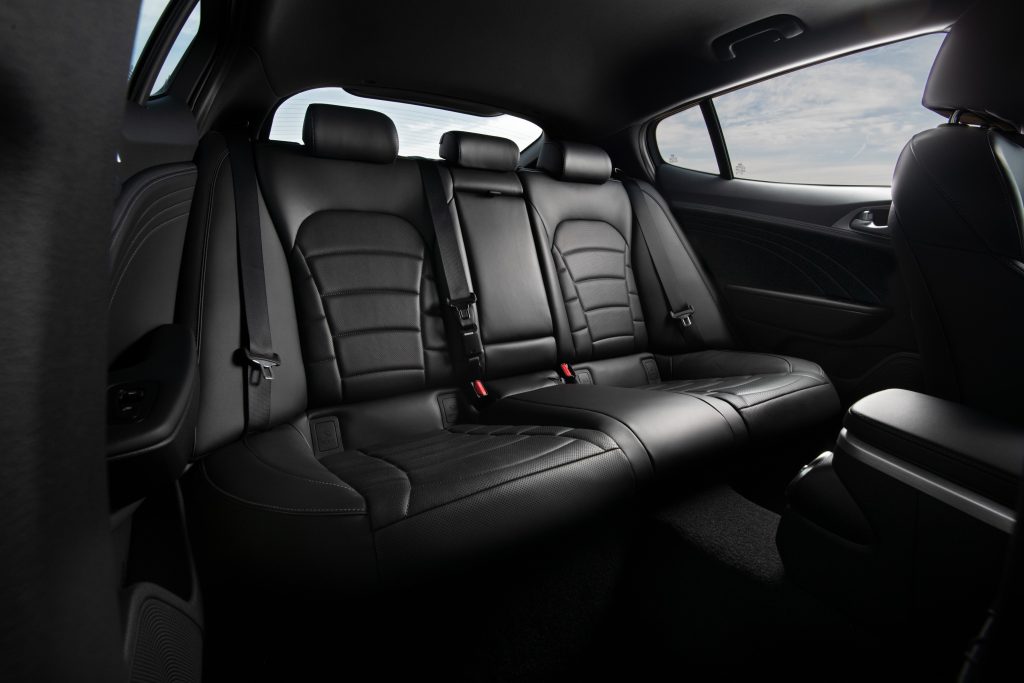 We love the large center console because it helps compensate for the small door pockets. Regardless, the interior feels well thought of, with all the essentials thrown in at a considerably affordable price.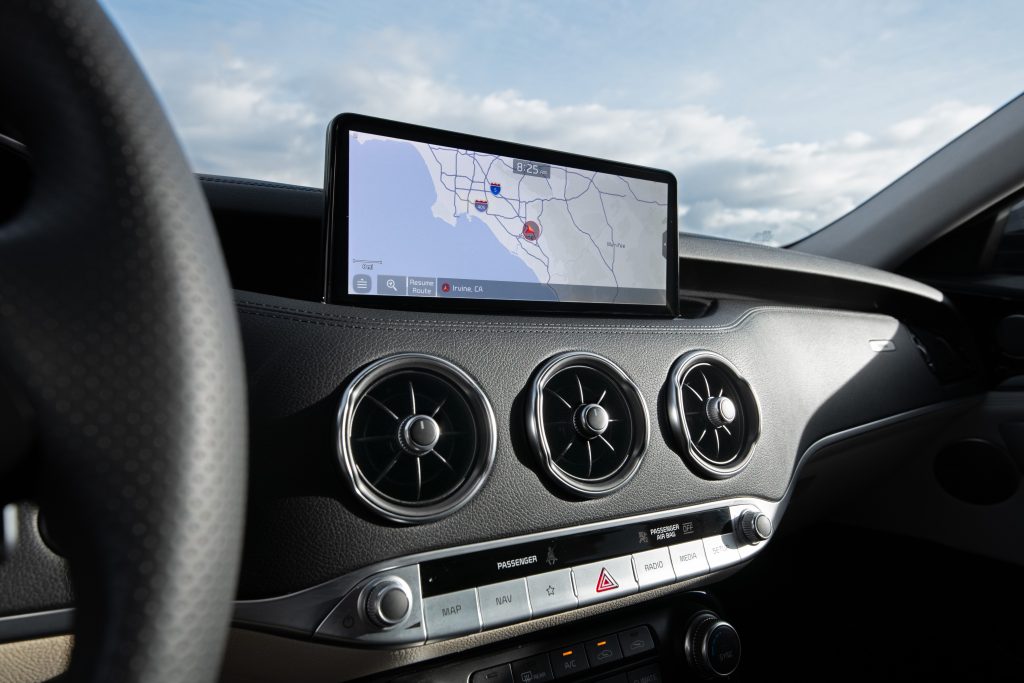 Infotainment Features
The UVO, as Kia refers to it, offers a 10.3-inch touch screen with a mix of useful buttons. In addition, the system supports Android Auto and Apple CarPlay, both of which are standard across all Stingers, along with a six-speaker stereo system. However, audiophiles are given the option to upgrade to an impressive 15-speaker Harman/Kardon stereo system.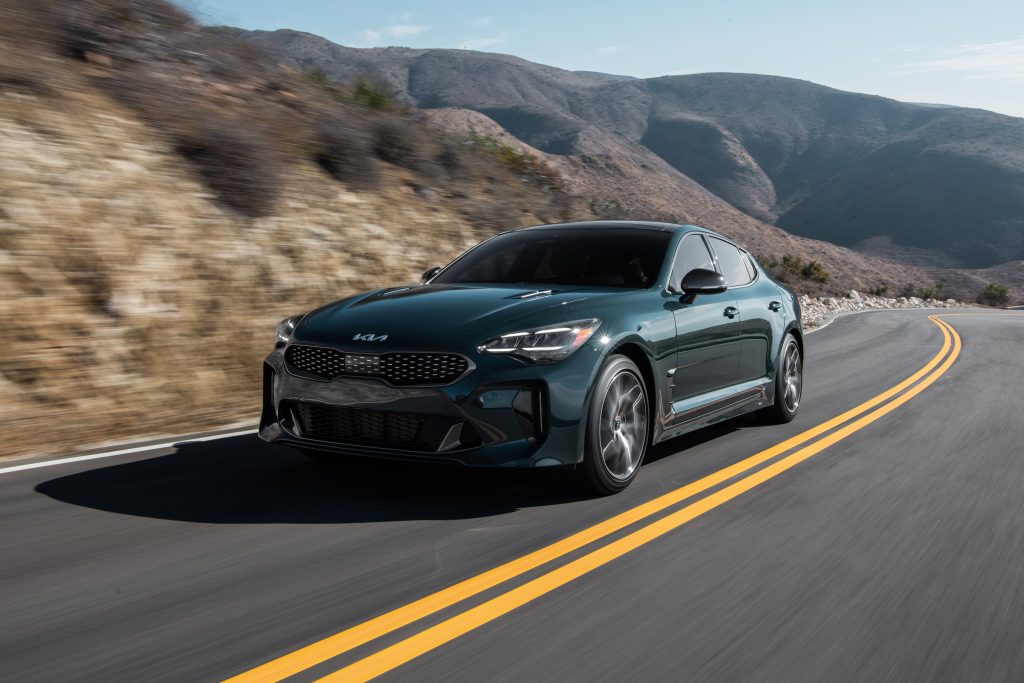 In addition, Kia offers numerous upgrades, such as a wireless charging pad for smartphones and an in-dash navigation system.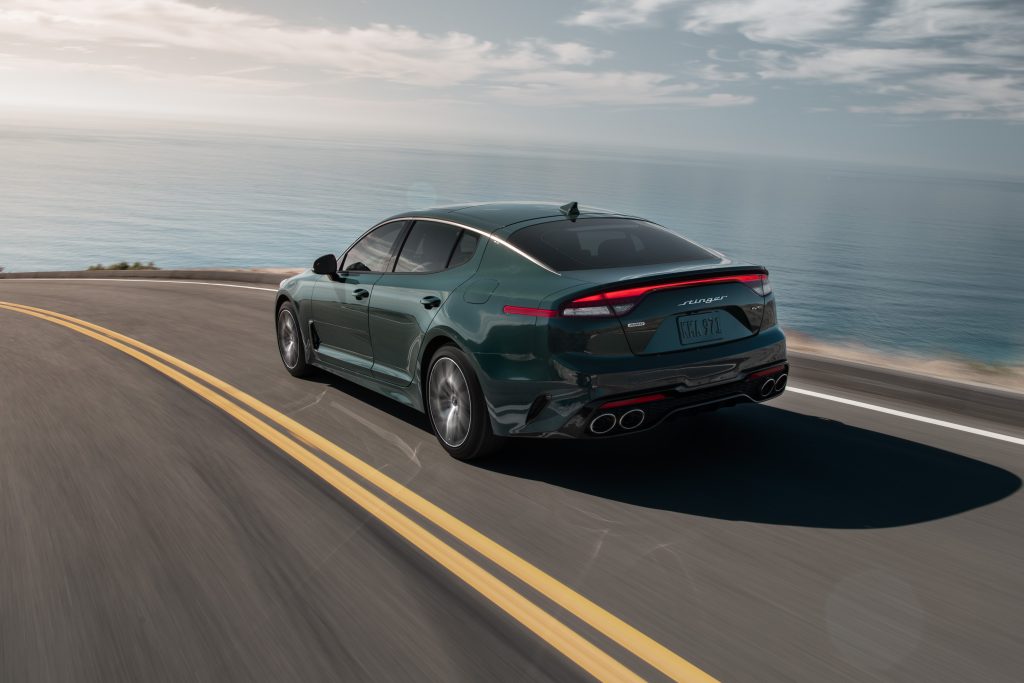 Final Word
The 2022 Kia Stinger GT RWD goes toe to toe, with some of the most established German brands dominating this segment. In many respects, it does one better than those brands while costing comparatively less. This is a budget buyer's dream come true, albeit there are a few compromises, but nothing you won't be able to live with, which makes this an excellent buy.