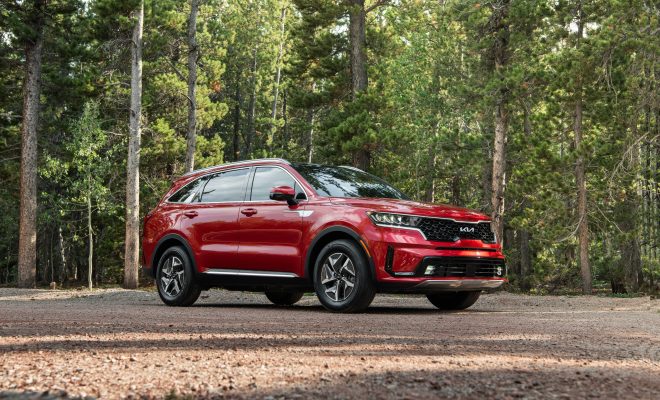 TEST DRIVES
2022 Kia Sorento Hybrid EX Takes Hybrid Vehicles To The Next Level 
By
|
The 2022 Kia Sorento Hybrid EX offers more options and a much smaller footprint compared to its elder sibling, the Kia Telluride. While both models look great, with three-row seats, the Sorento is slightly smaller, rendering the third row mainly for kids.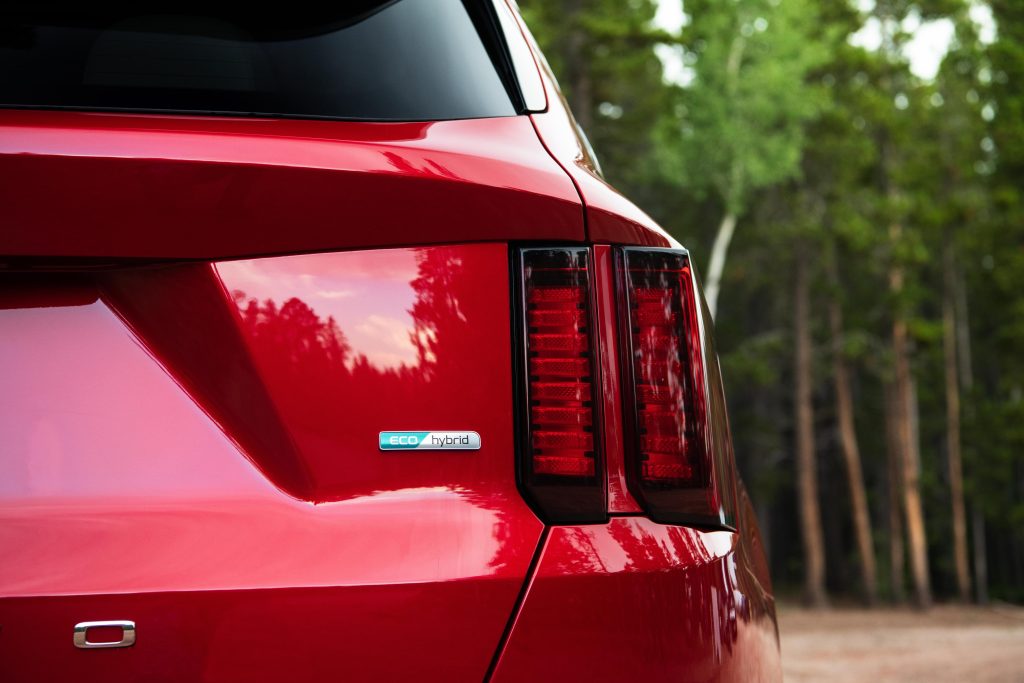 The third row aside, Kia has done much more to improve many aspects of the 2022 Kia Sorento Hybrid EX that make it worth a second look, even if you own its predecessor. For starters, many people will enjoy the much smoother ride, excellent fuel efficiency, and the fact that there is also a plug-in hybrid option. However, it is essential to understand what the 2022 Kia Sorento Hybrid EX provides as a package, and that's what this brief review attempts to cover.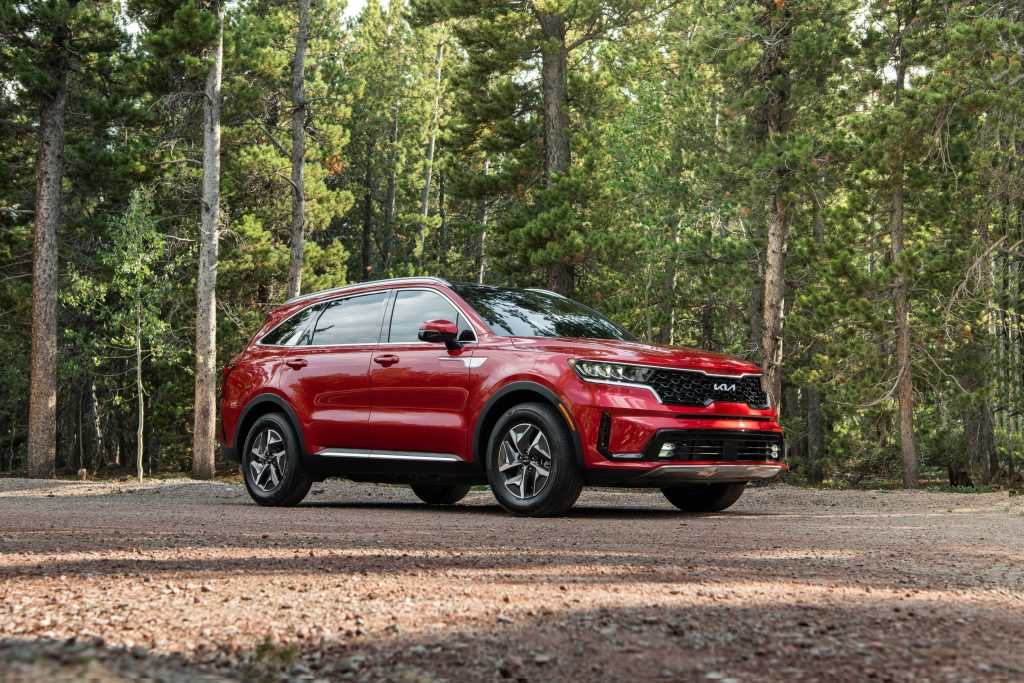 On-the-road Performance and Driving Experience
Generally, the Sorento comes with quite a few engine options. In addition, it is available in both front and all-wheel drive options. However, it comes standard with the 281-hp, 2.5 liters four-cylinder engine, with a turbocharged variant of the same engine.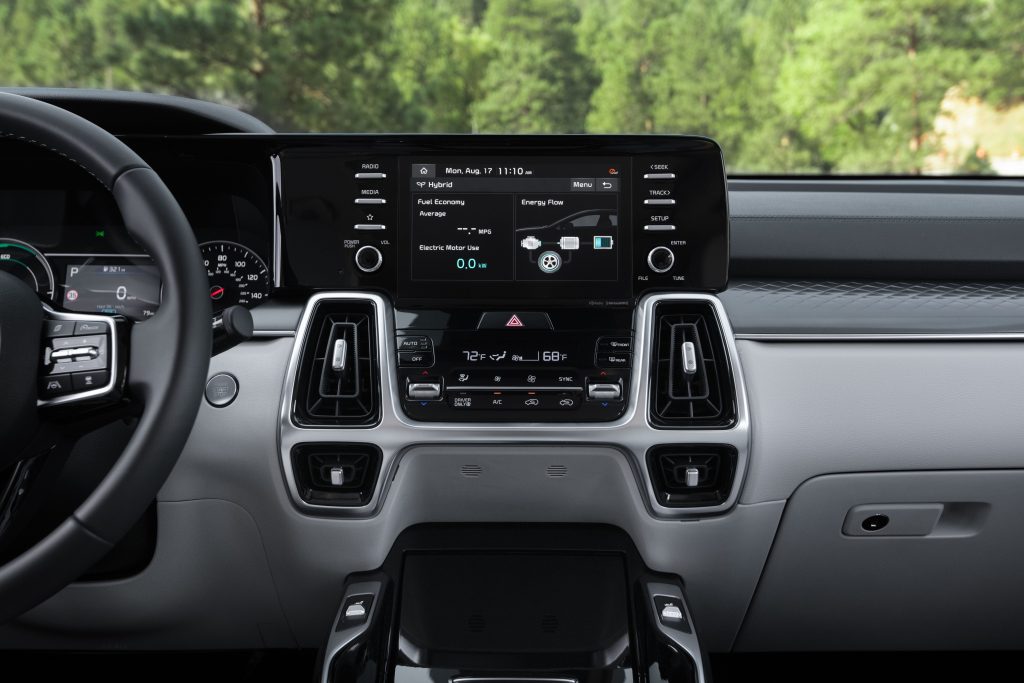 Our test vehicle was the 2022 Kia Sorento Hybrid EX, with a load of features meant to help save fuel. The vehicle comes with a 44.0-kW electric motor along with the engine, which generates an impressive 227 horsepower. However, anyone who has driven a hybrid before knows that the initial torque is exceptional with these vehicles, with the 2022 Kia Sorento Hybrid EX no different.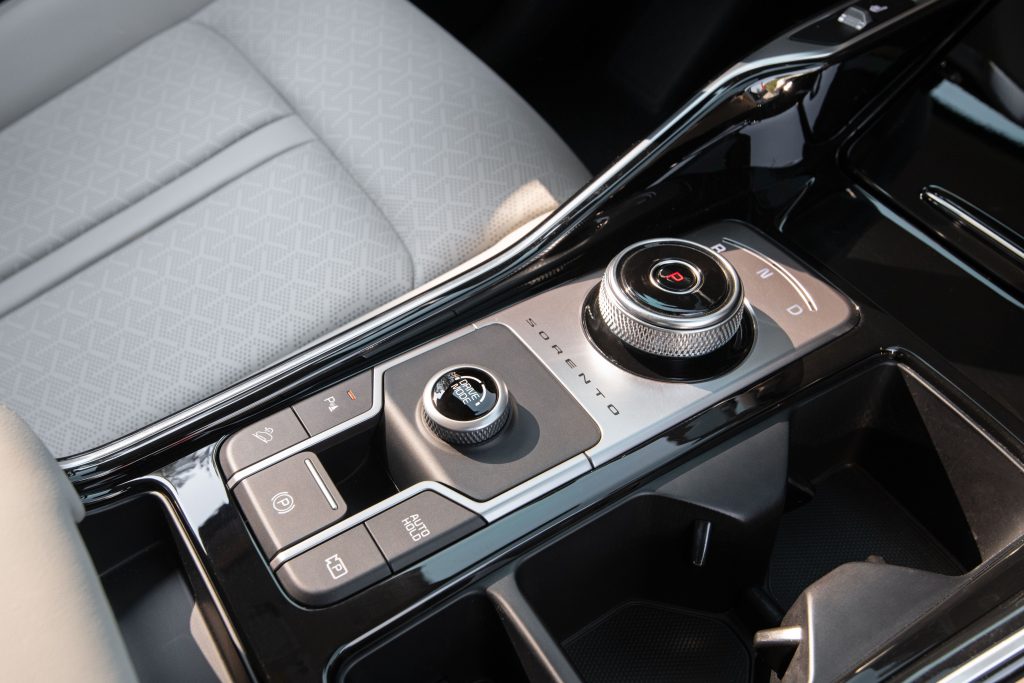 The 2022 Kia Sorento Hybrid EX has more than enough power needed to maintain highway speeds, without hiccupping, unlike some other hybrid vehicles. Plus, it feels nice and smooth, especially when switching from the electric motor to the engine. While you can hear the engine at high RPMs, the sound isolation is excellent, which means most times, we couldn't tell when the engine kicked in.
Interior Design and Comfort
The 2022 Kia Sorento Hybrid EX is well laid out with near-premium materials. Its excellent build quality is a vast improvement over what we experienced from the initial Sorento. The dashboard has a 12.3-inch screen with a digital gauge cluster and a separate 10.3-inch touch screen or infotainment system.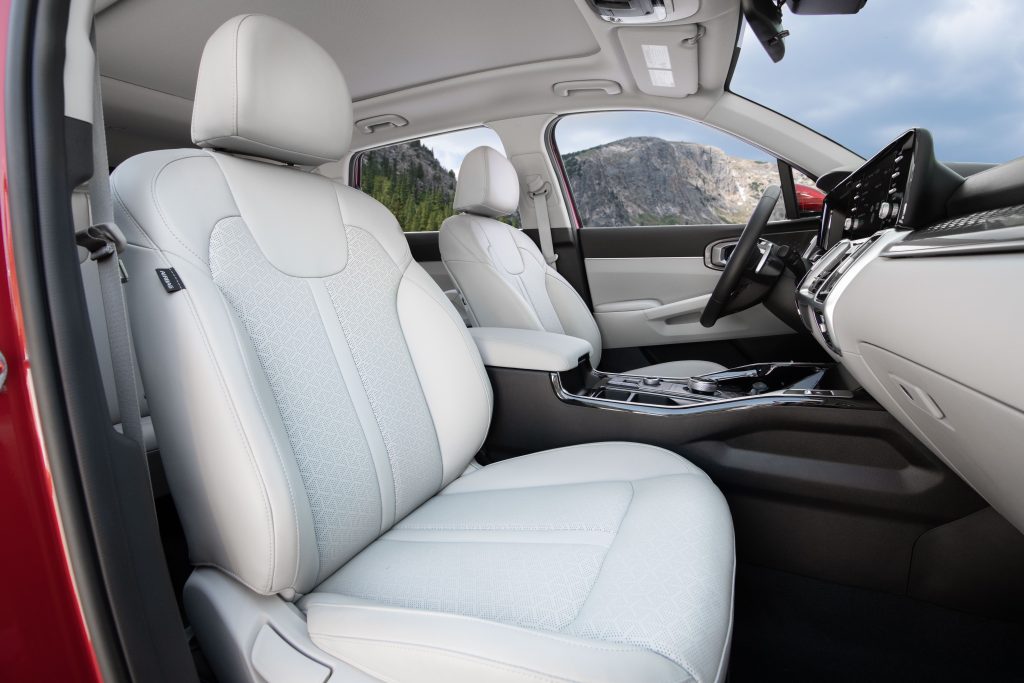 The well-designed dashboard blends in with the rather classy-looking air vents and ambient lighting. In addition, the Sorento continues to offer various cubby storage spots, and there are cupholders dotting the console.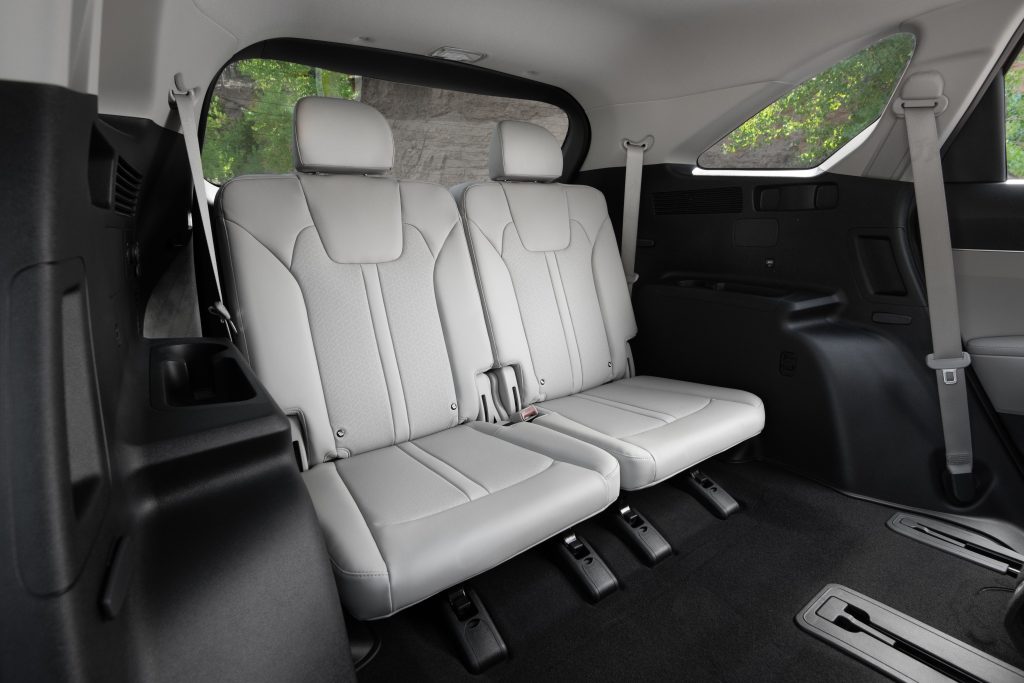 The standard third row, as mentioned earlier, has limited space, but the second row can be swapped out for maybe a few captain's chairs. The third-row seats can be folded back to make room for more boot space or cargo space. If anything, you should be able to fit two additional bags in the back.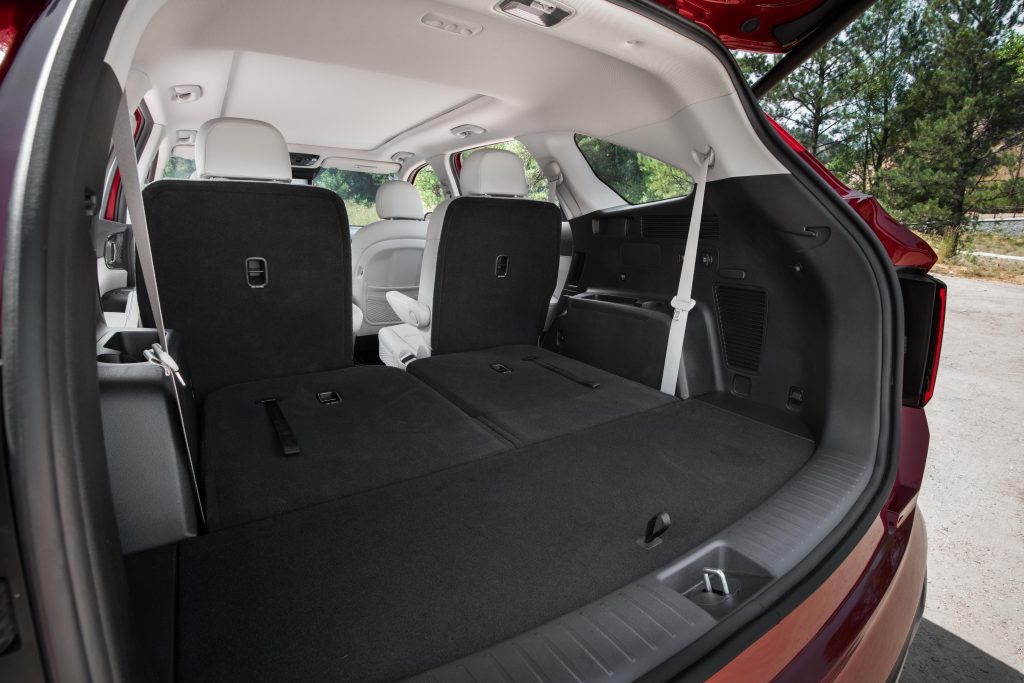 Final Word
The 2022 Kia Sorento Hybrid EX is probably the best option for anyone looking for a vehicle that can easily accommodate four adults and three to four kids. Plus, being a hybrid means that it will mostly sip gasoline when you're driving at highway speeds. That being said, if you need more space, the Kia Telluride may be a better option.