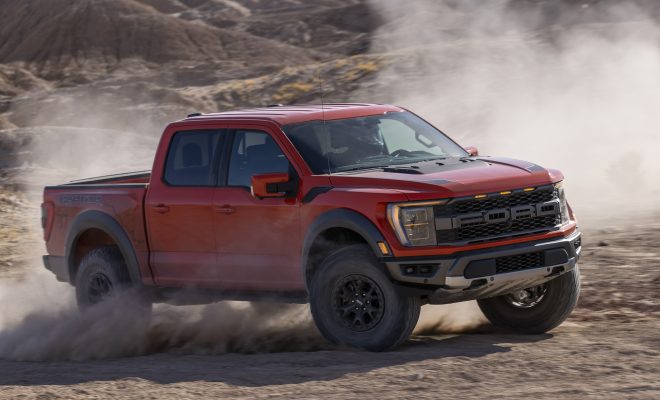 TEST DRIVES
2021 Ford F-150 Raptor 4X4 Supercrew Has A Few New Tricks Up Its Bonet!
By
|
The 2021 Ford F-150 Raptor is built on the new F-150 platform, with the latest version of this popular truck now being responsible for spawning an entirely new market segment.

Unlike the barebones offerings of the past, the 2021 Ford F-150 Raptor offers several convenience features, such as a mobile generator and load-lugging features. In fact, we think it is a serious off-roader that can help anyone accomplish some pretty crazy feats, including taking this up a wall.

The new 2021 Ford F-150 Raptor comes with a brand-new exterior and an interior to match, though there are minor improvements under the hood. So, what does all of this translate to? That's what we'll attempt to answer in this review.
Exterior Design and Appeal
The 2021 Ford F-150 Raptor looks a lot like its predecessor, with the SuperCrew sporting power bulges on the roof, LED headlights, heat extracting vents on the flanks, and a blacked-out grille.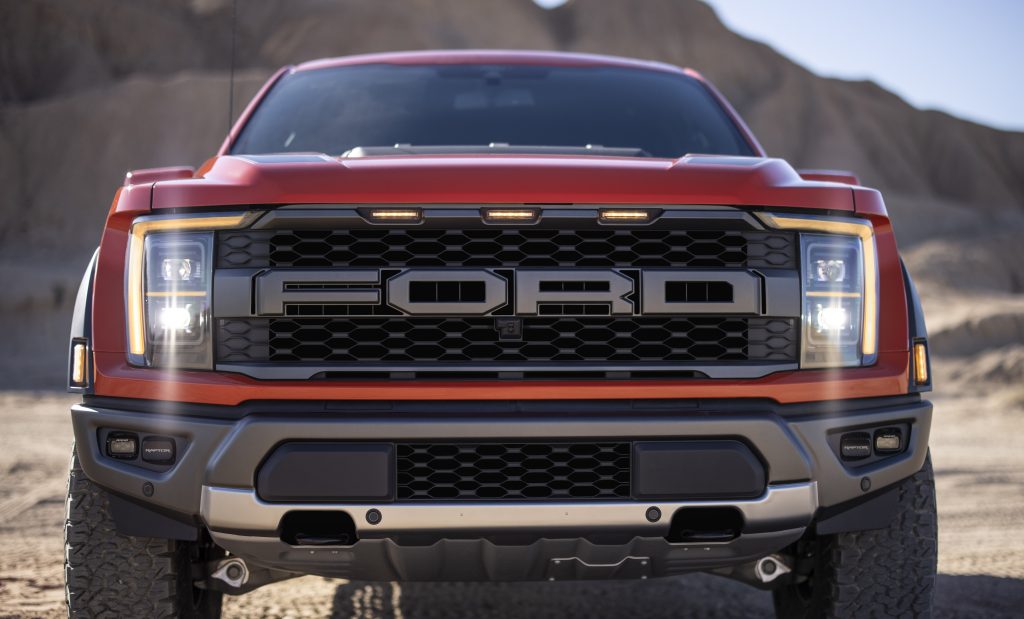 Ford states that the vents have been inspired by the F-22 fighter jet, which we are inclined to believe because the raptor can surely rack up as many miles. On the rear, you'll find blacked-out lights, and there are 17-inch rims that match the overall aesthetic of the vehicle.
Performance On and Off-Road
We didn't expect performance on the road with the 2021 Ford F-150 Raptor to be any different from its predecessor, especially since it has the same robust 3.5L EcoBoost V6 under the hood. However, this isn't any ordinary engine; it is a Le Mans winner and outputs 450 HP and 510 lb/ft of torque, which is now on par with Ram's 700 hp monster.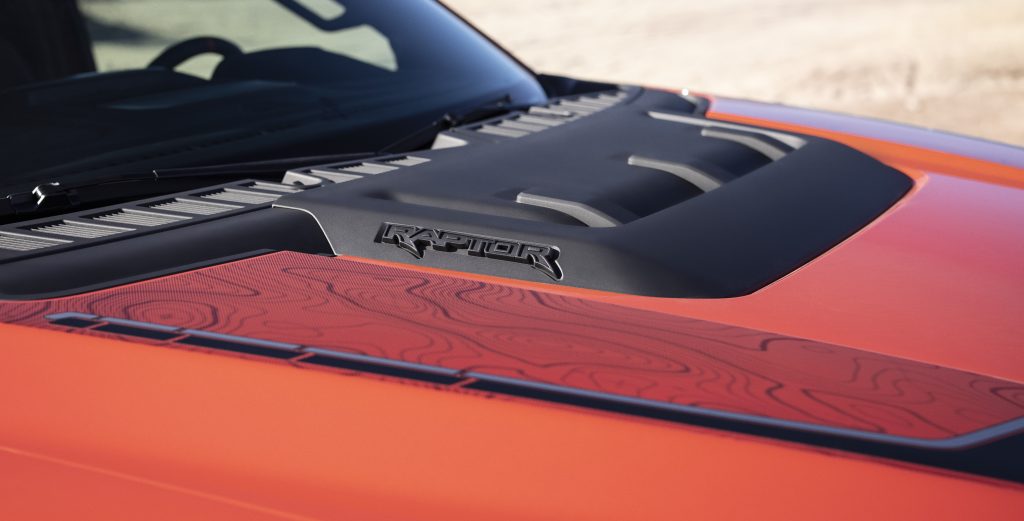 It is worth mentioning that it isn't all about how much power a truck can output, but also down-put. While performance figures are still sketchy at best, it outputs more power because this year's model is lighter, beating the previous year's model 0-60 mph in 5.5 seconds.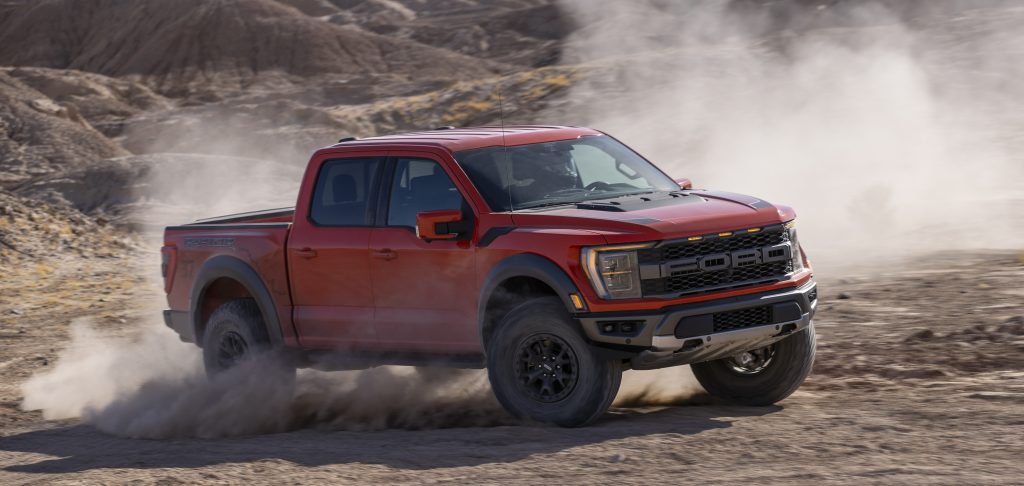 The Raptor can tow up to 8200 lbs., with more powerful models being able to tow 14000 lbs. However, the capacity is 200lbs more than the previous model.
Interior Design and Feel
The interior is your F-150 standard, with all the goodies you'd expect. However, it seems that Ford has improved the materials' quality; the bolstered power seats feel more comfortable and are easily adjustable. Speaking of which visibility is excellent, though this year, tech makes a significant difference.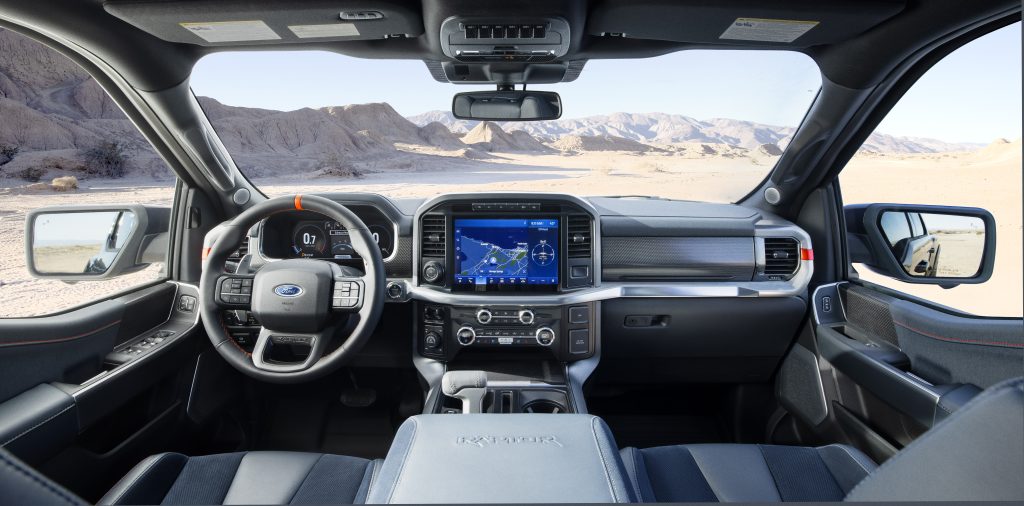 The vehicle gets a 12-inch digital cluster, ambient lighting, and a large 12.1-inch infotainment screen. This creates a high-tech atmosphere that surprisingly blends well with all the old-school switches like those for the roof toggle.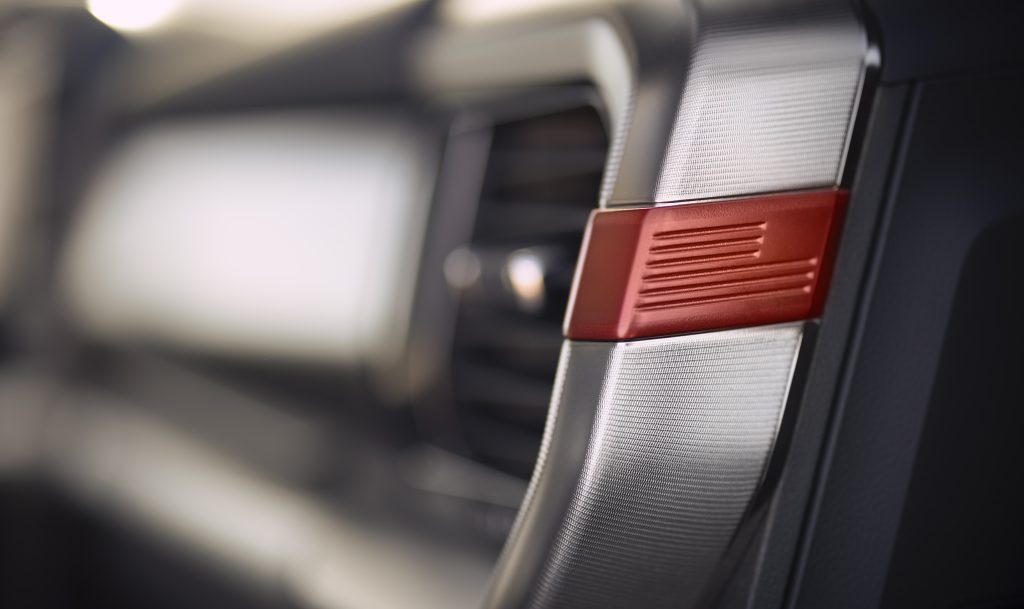 This year the steering wheel has an orange contrast stitching, a 12 o'clock marking, and aluminum paddles. In our opinion, this makes a significant difference to the drivability and experience of the vehicle.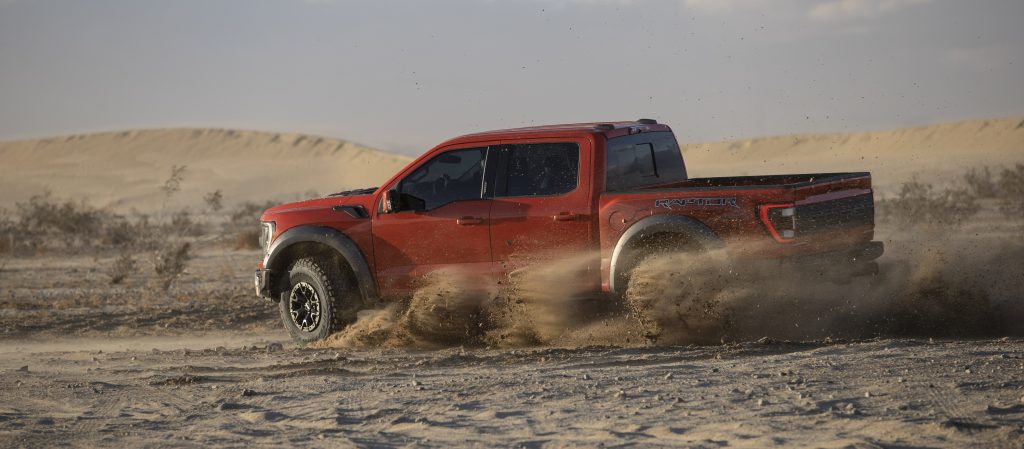 Final Word
The 2021 Ford F-150 Raptor 4X4 Supercrew is the best vehicle in its class and for the money. It is an excellent upgrade for anyone who owns its predecessor but also for those who want to switch from maybe a boring Hilux to something with a little more power and road presence.