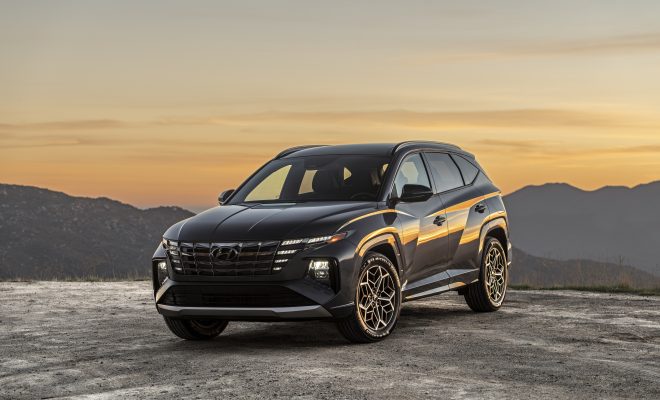 TEST DRIVES
2022 Hyundai Tucson N-Line AWD Gets A Sportier Exterior With Extras 
By
|
The 2022 Hyundai Tucson N-Line AWD has changed in more ways than one yet has remained true to what originally made it great. Plenty sets it apart in what is otherwise a sedate segment of the automotive market. This time around, the Hyundai Tucson N-Line looks angrier, with its front grill now taking up a larger portion of the front.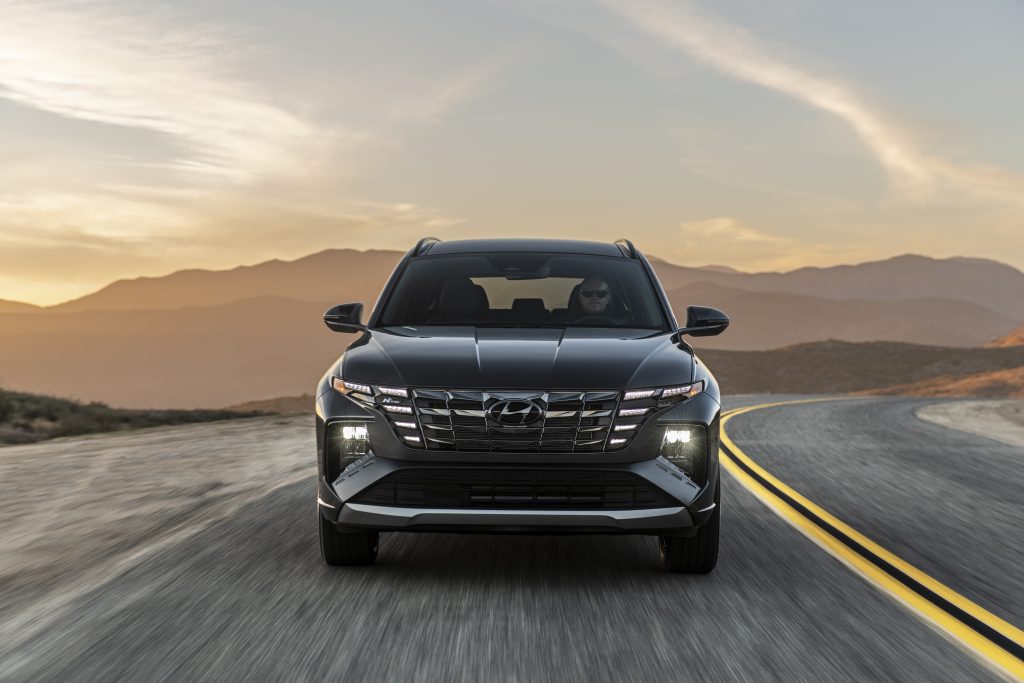 In some ways, this new, angrier design may come across as overkill, but the aggressive grille has undoubtedly grown on us during the time we had it for this review.
What's New?
Hyundai has done an excellent job, in our opinion, refreshing or, more importantly, redesigning the Tucson N Line for 2022. This fourth-generation SUV signals a significant step forward. In addition, it is six inches longer than the previous model, which translates to more seating space and cargo room in the back.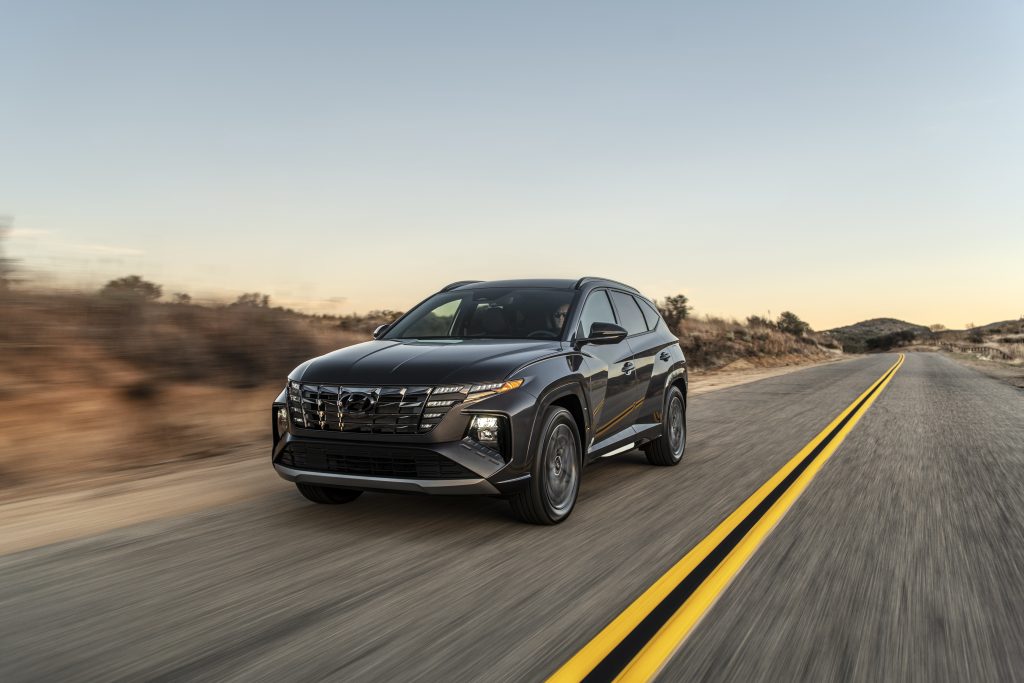 The exterior is also a lot edgier, with a distinctive look, an upscale feeling cabin, and an upgraded infotainment system, which looks sleek and operates better than one in the outgoing model. In addition, drivers are treated to various modern driver-assist features, which are now pretty much the standard in this industry.
Cabin Comfort and Driving Experience
We enjoyed driving the 2022 Hyundai Tucson N Line mainly because of its excellent interior quality. It quite frankly punches above its price tag. The cabin feels premium, and it is without a doubt very well put together, complete with soft-touch surfaces, and things only get better with higher trim levels.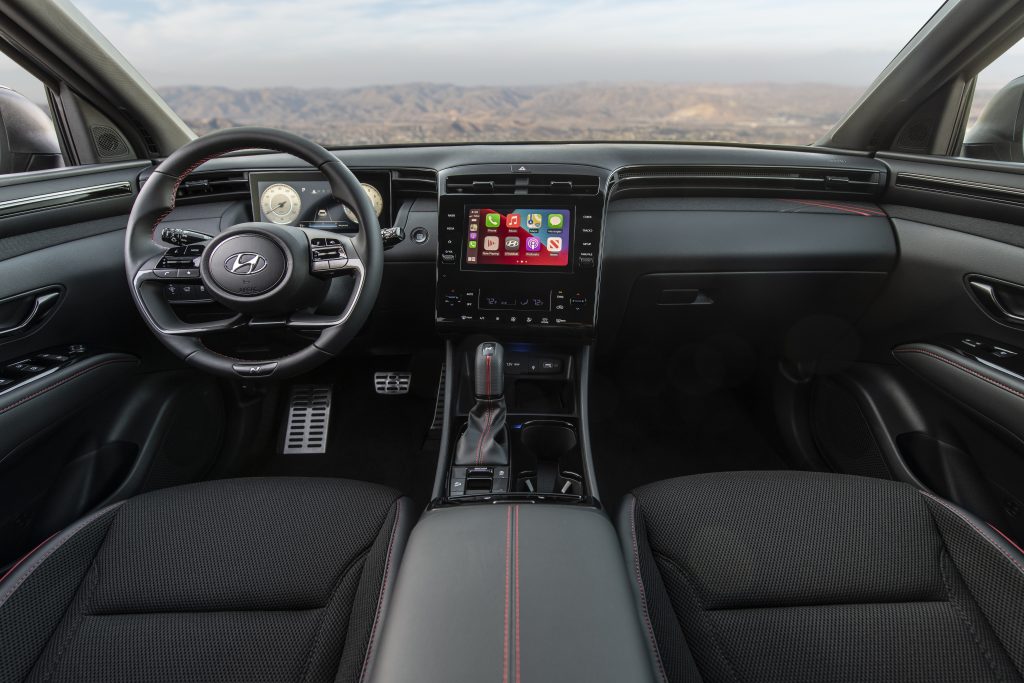 The dashboard is well designed, with a clean style that wraps around the center stack across the door panels. The best thing is that the interior is very well insulated. It is whisper-quiet, even at high speeds; you don't hear much wind or road noise.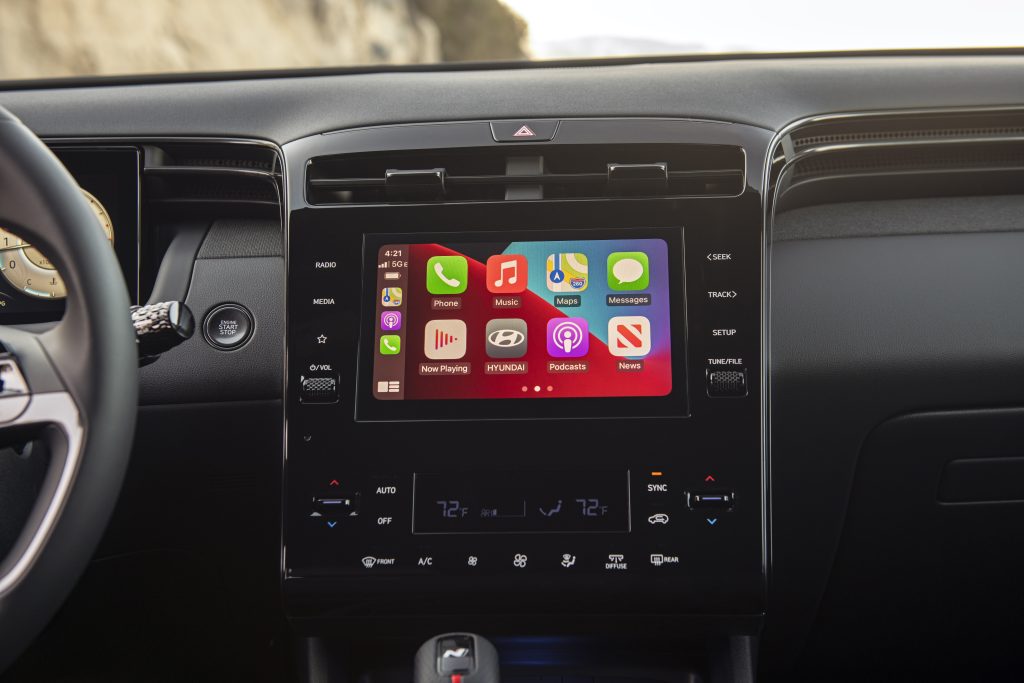 The entertainment system, or infotainment, is another prominent feature of the 2022 Hyundai Tucson N Line. The standard comes with an 8-inch touch screen, with an analog gauge cluster behind the steering. While it isn't flashy, this design is practical.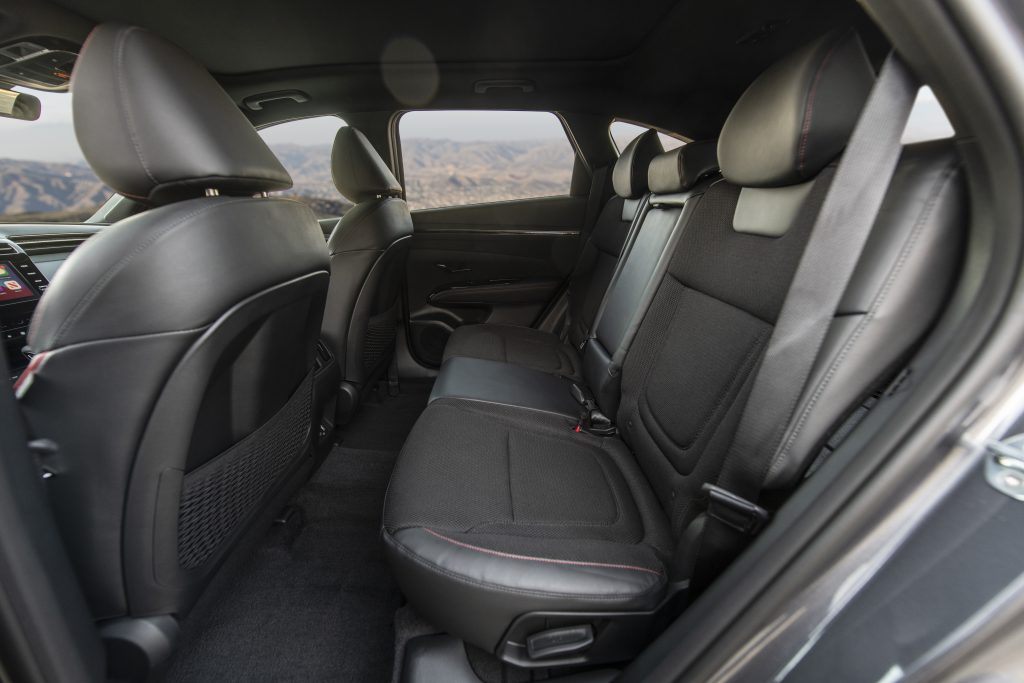 Higher trims come equipped with 10.25-inch touch screens, a digital gauge cluster, and other goodies. This incredibly sleek layout is perfectly visible even in bright sunlight.
Ride And Handling
The 2022 Hyundai Tucson comes with a 2.5-inch banger under the hood, producing 187 HP and 178 lb/ft of torque. The eight-speed transmission feels smooth, and the all-wheel-drive version we had is fun to drive in all modes.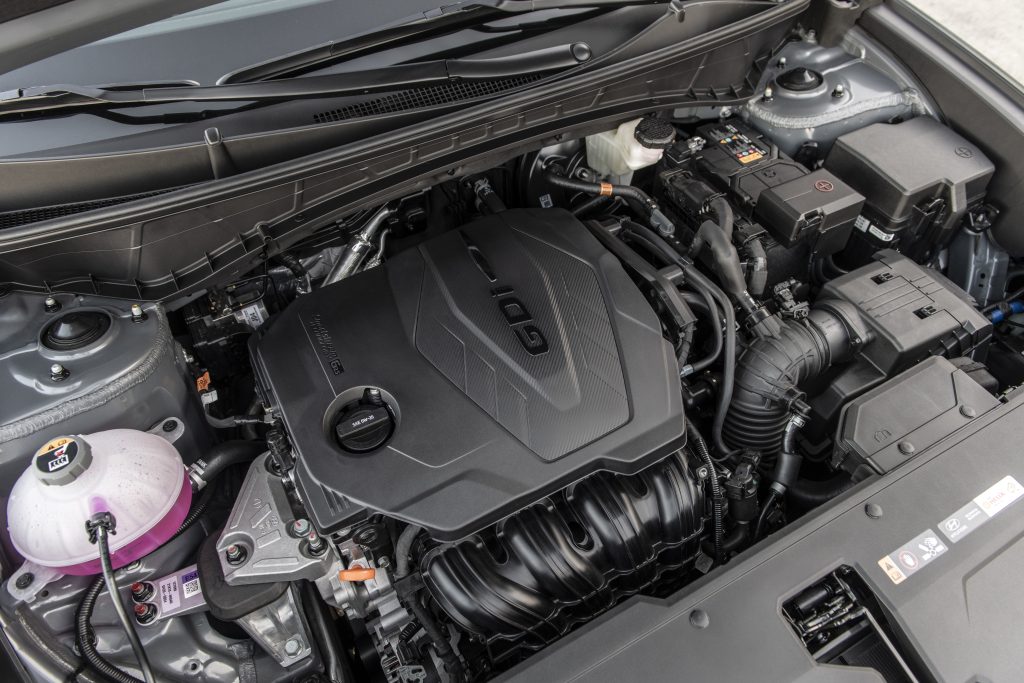 While we are not fans of how the engine sounds, it is relatively quick off the starting line and can haul a considerable load too. While accelerating at high-way speeds may feel sluggish to some people, to us, it felt good enough. However, handling isn't as good as the Mazda CX-5 but is certainly better than all the competitors available right now.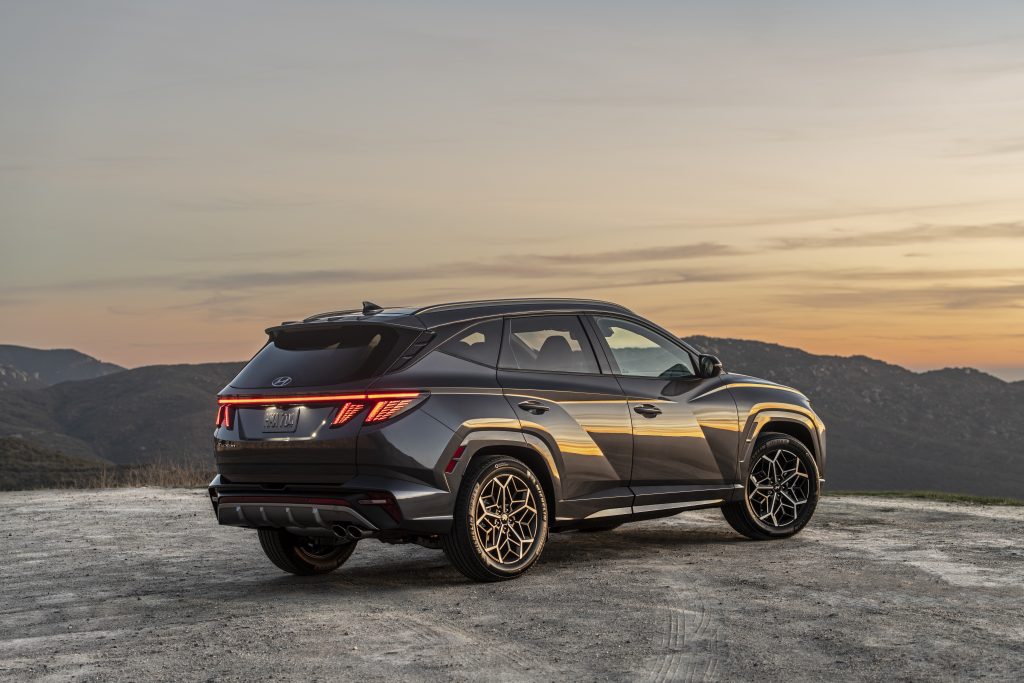 Final Word
2022 Hyundai Tucson N Line offers excellent value for money and is a noticeable upgrade over its predecessor. So, if you happen to be in the market for an SUV that also doubles as a daily driver, you can't go wrong with the 2022 Hyundai Tucson N Line.