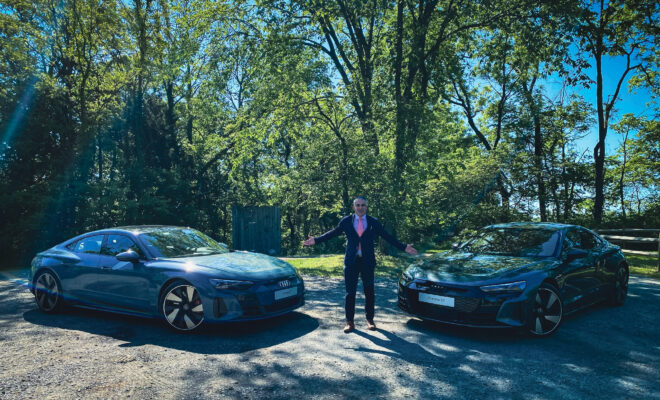 TEST DRIVES
2022 Audi RS e-tron GT – When Sexy Design Meets Power!
By
|
If we look back and we imagine the future, something like this would have sounded crazy 100 years ago. The truth is that all madness becomes an extraordinary journey into the unknown, a spectacular journey where obstacles are transformed into achievements, where the dream becomes reality.
Dear readers, today it is my pleasure to introduce you to the new 2022 Audi RS e-tron GT, an Audi that revolutionizes the sport and electric segment of the e-tron line with its style and design.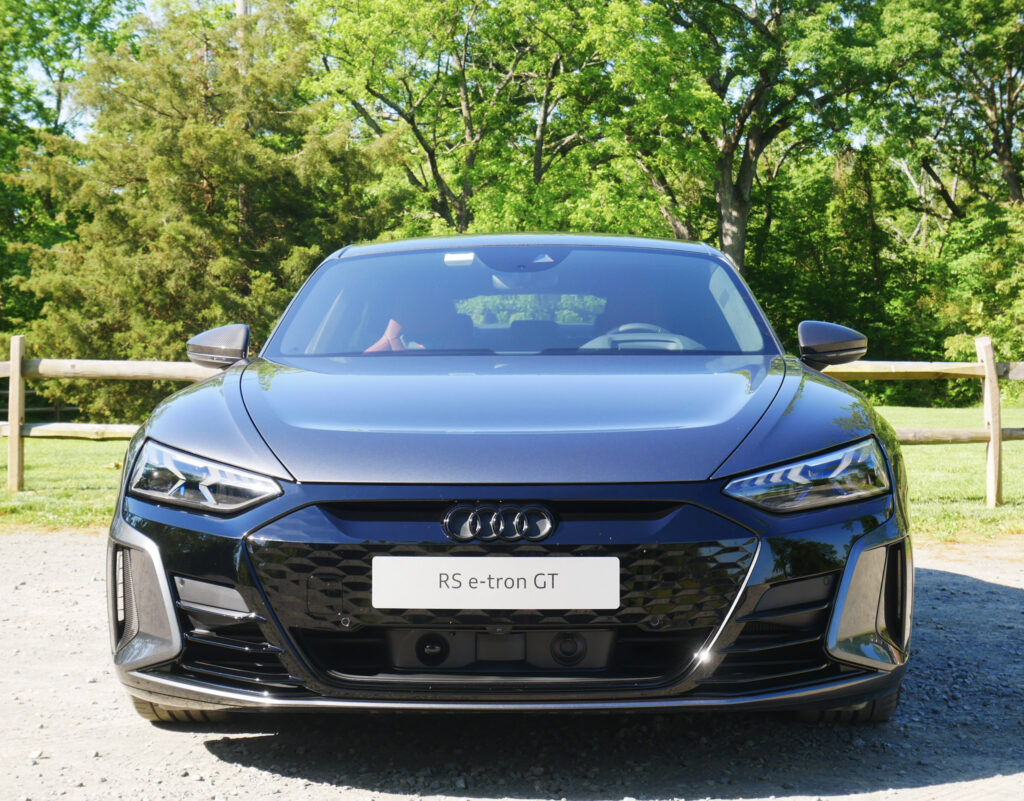 Past June we had the pleasure of driving this vehicle and learning about the new concept of it.
The futuristic 2022 Audi RS e-Tron GT certainly gets top marks for making a killer first impression.
Top Tier Styling Across All Trims
We have to say that there are no two ways about how stunting the 2022 Audi RS e-Tron GT looks. Just about everyone we polled said it looked sleek, sporty and futuristic. However, it is not futuristic to the outlandish extent of some other vehicles.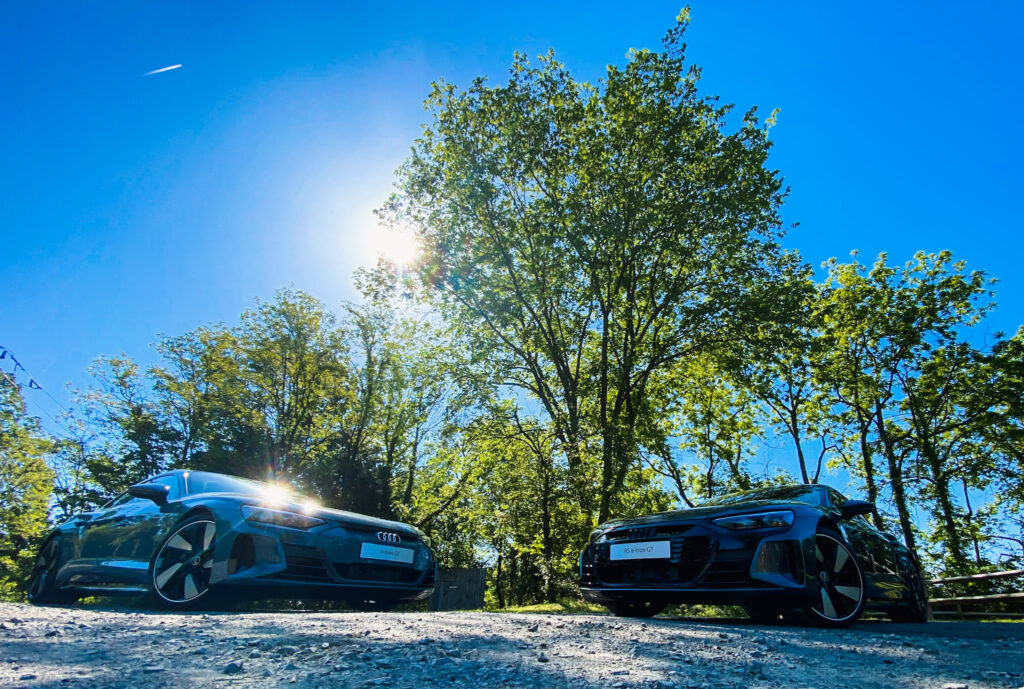 The interior has so much in common with other Audi models. The cabin has a sporty yet compact feeling, with the rear being snugger. The rear also has a feature referred to as "foot garage," which helps tuck occupants' legs under the front perch, optimizing the otherwise tight quarters.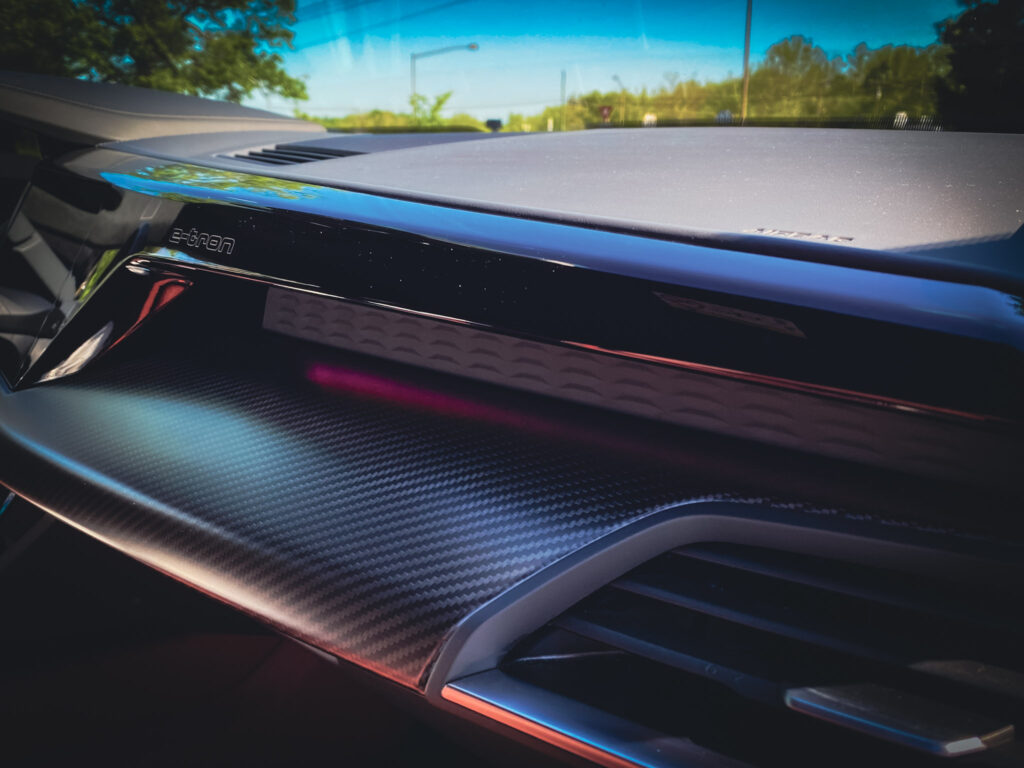 Instead of dual touchscreens, which are being used by many other electric vehicles, the 2022 Audi RS e-Tron GT features a single 10.1-inch MMI screen located in the center of the dashboard. Interestingly the air conditioning controls are manual, analog type complete with adjustment buttons.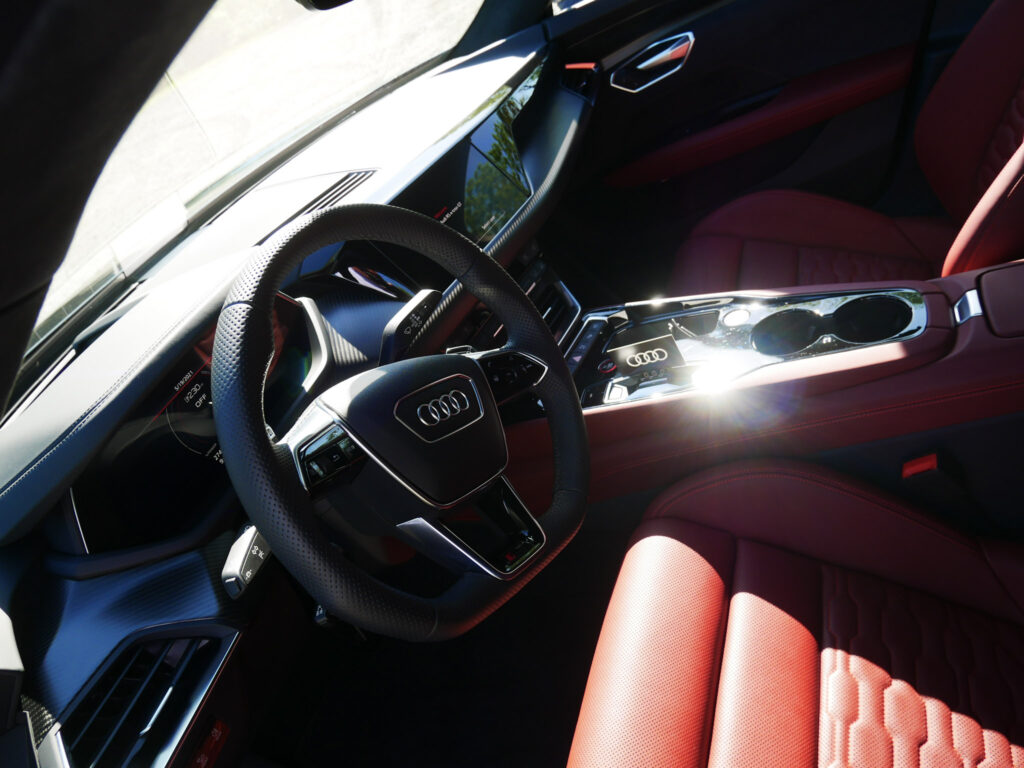 Excellent Grip, Silent and Swift
The center-mounted 'Start' button is all you need to start up, push the vehicle into D, and experience one of the most silent vehicles on earth. At low speeds, pedestrians receive an audio warning or alert that a vehicle is creeping past or near them. Also, similar to the gas-powered Audis, the 2022 Audi RS e-Tron GT has various drive mode settings, which require pressing a hard button right underneath the HVAC controls or on the touchscreen.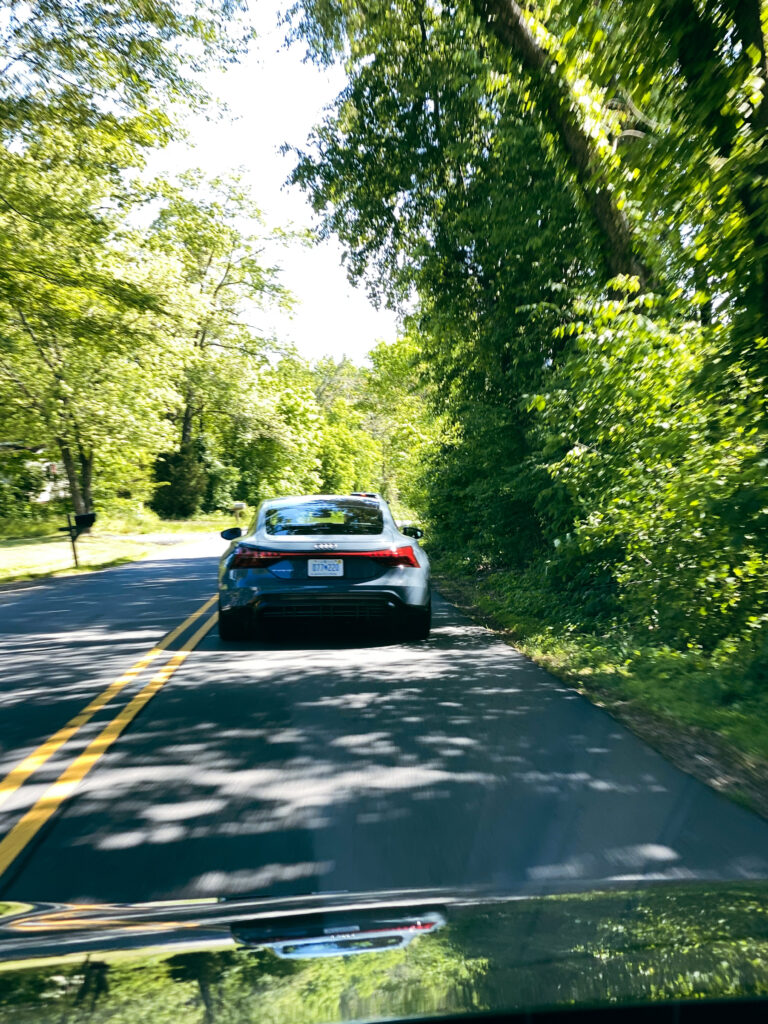 However, unlike other competing electrics that use a single-speed transmission, the e-Tron GT has a two-speed gearbox, which in our experience, was highly responsive even at low speeds. On the highway, it optimizes efficiency. We truly enjoyed the remarkable acceleration from a standstill to 60 mph in just 3.1 seconds. The quick acceleration is addictive and smooth, which is why you need to be careful about speeding past local speed limits.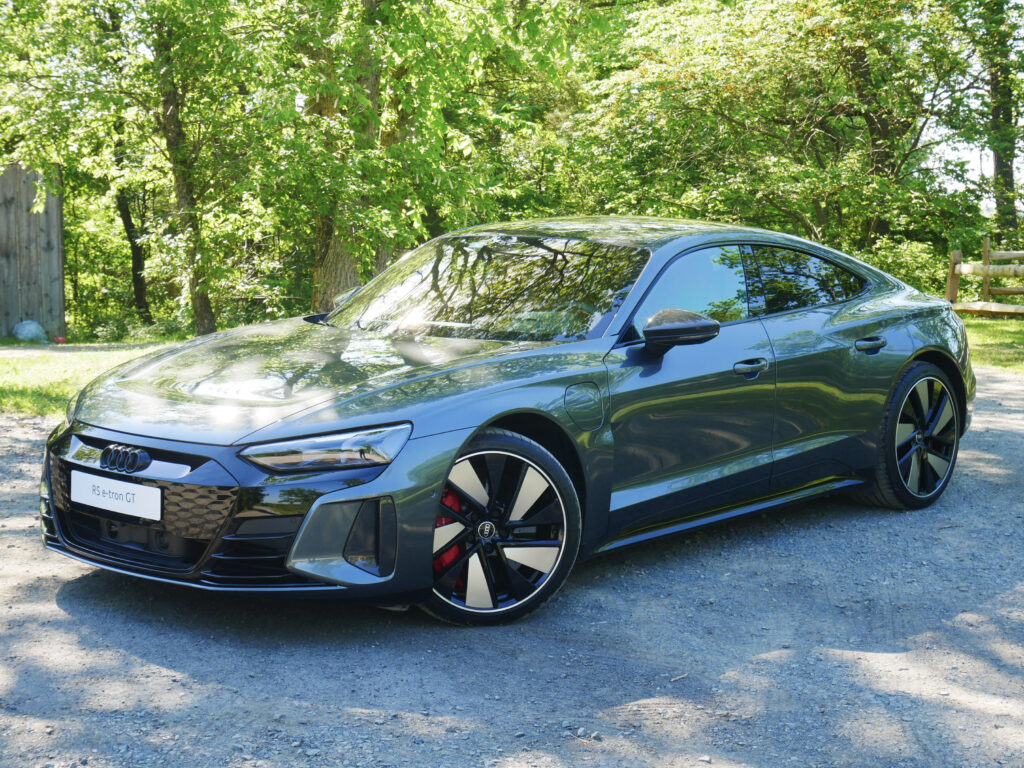 Charging and Range
The e-Tron GT comes with an 85.0-kWh lithium-ion battery which Audi claims will run for up to 238 miles. Also, it can go from 5% charge to 80% in just 23 minutes if the standard 270-kW DC fast charger is used.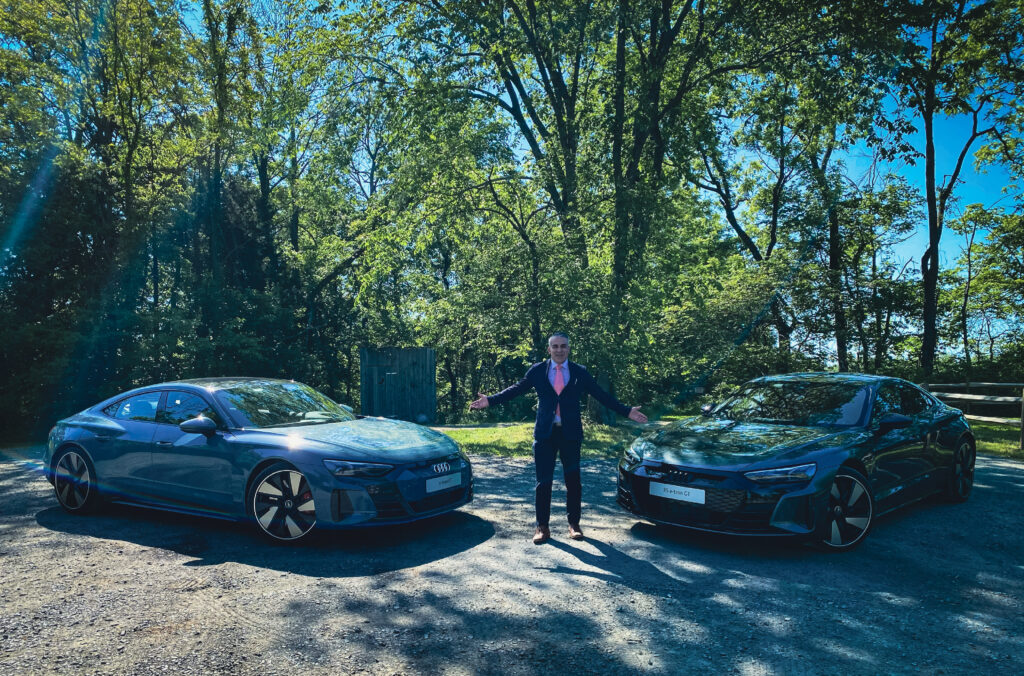 Final Verdict
The 2022 Audi RS e-Tron GT is amongst the best electric vehicles you can buy today. It's designed to be comfortable, sporty and offers a better than decent range. While the price tag isn't going to be everyone's cup of tea, but most people who enjoy the e-Tron GT accept that Audis are a premium brand with the price tag to match, and that's what makes them so attractive.