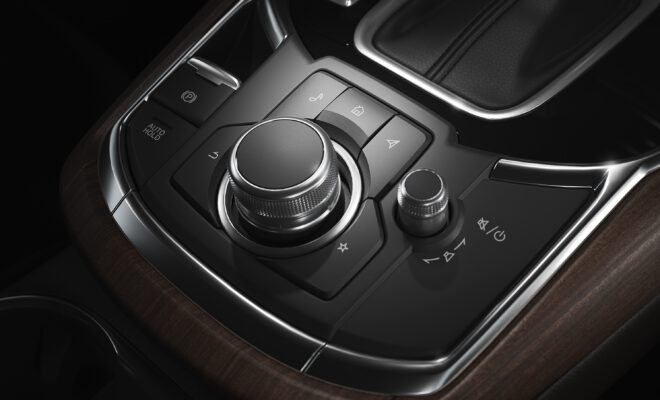 TEST DRIVES
2021 Mazda CX-9 Signature AWD – A Fresh Breath of Performance
By
|
The 2021 Mazda CX-9 now offers better performance and a more stylish look than its predecessors. It does away with the bulky tortoise shell-like look of the previous model and introduces a more futuristic, slick running, almost sedan-like appearance. The alluring, upscale three-row crossover certainly gives up some trunk space to offer a better, more accommodating third row and an attractive look.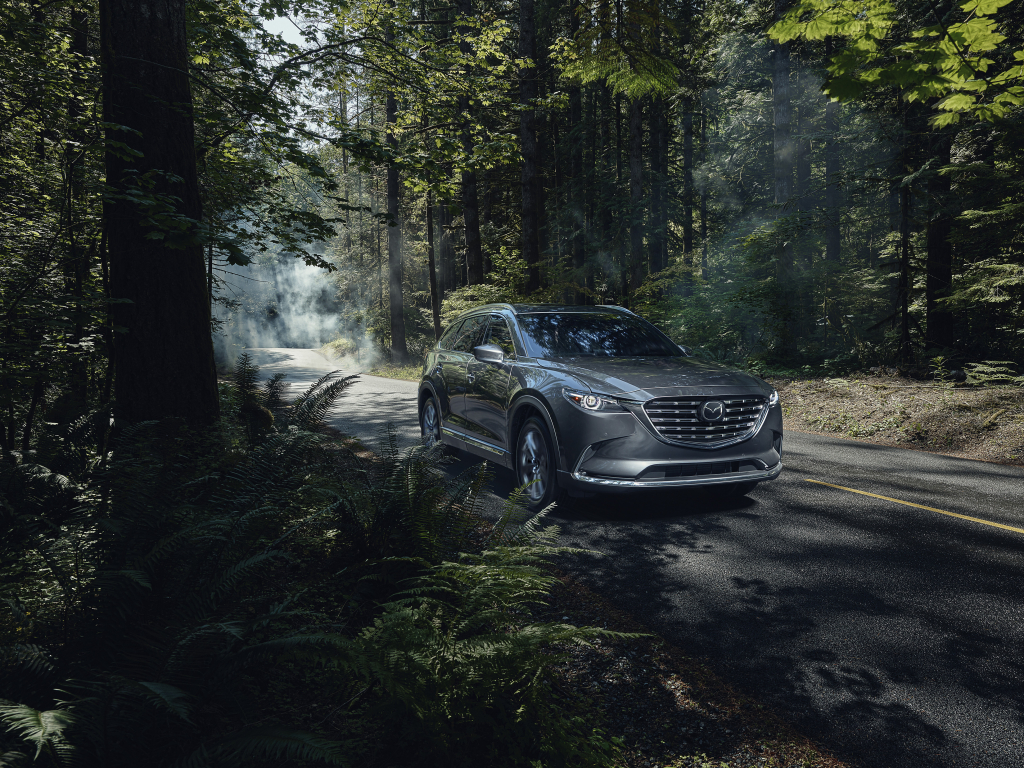 While our time with the 2021 Mazda CX-9 was brief, we did enjoy quite a few things about the vehicle, like the infotainment technology that comes with the Signature trim. In fact, the Signature trim moves the CX-9 into the more premium, luxury territory, complete with a fancy new grill and very comfortable leather seats.
We found the CX-9 to be a pleasure to drive, which in our experience, is a rarity in this segment.
Our Experience Behind the Wheel
While the V-6 is a pretty common choice in this segment and Mazda, has taken a risk by offering it with a turbocharged four-cylinder. The good news is that the engine performs better than expected and edges out most of the competition by a slight margin. Though the engine has a gutsy sound and an excellent 0-60mph of 7.1 seconds, we can't help but notice that the vehicle was designed for a person who loves cars and yet needs to haul a family around town too.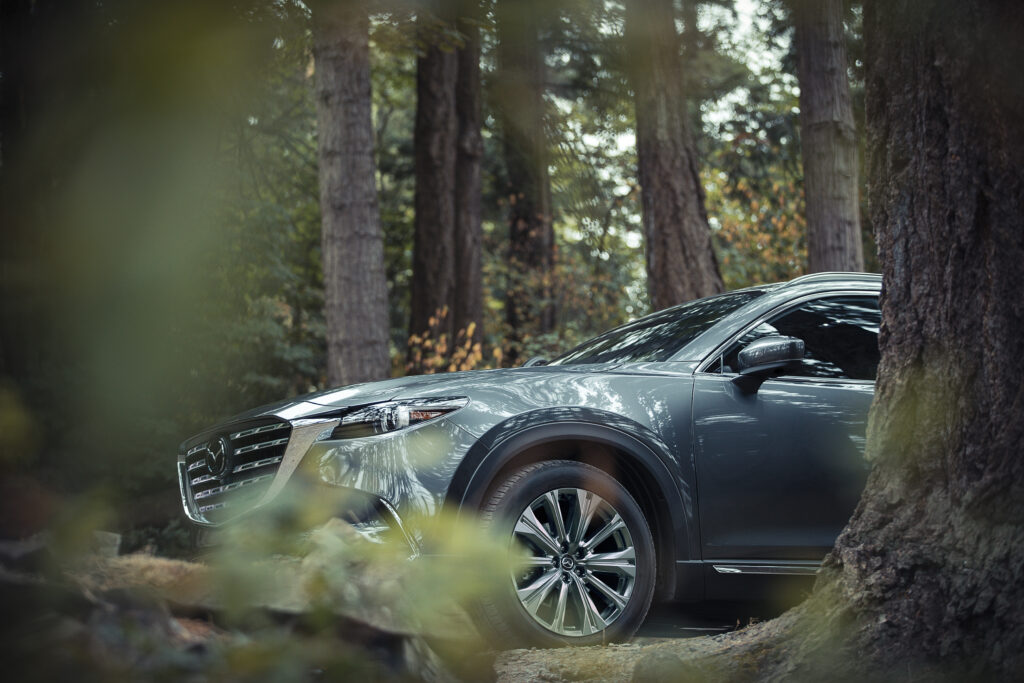 Driving the 2021 CX-9, we were surprised to see that the vehicle felt light and almost willing to go the further we pushed it. The suspension feels firm, there is no noticeable body roll, so you feel confident cornering at high speed. In fact, we'd have to say that the 2021 Mazda CX-9 has superior cornering control, at least compared to the competition.
Interior Look and Feel
Our first impression of the 2021 Mazda CX-9's interior was that it is well styled and feels more premium than many others in this segment. Swing open the door, and you're welcomed to a premium-looking cabin, something that you'd expect from an Audi, perhaps.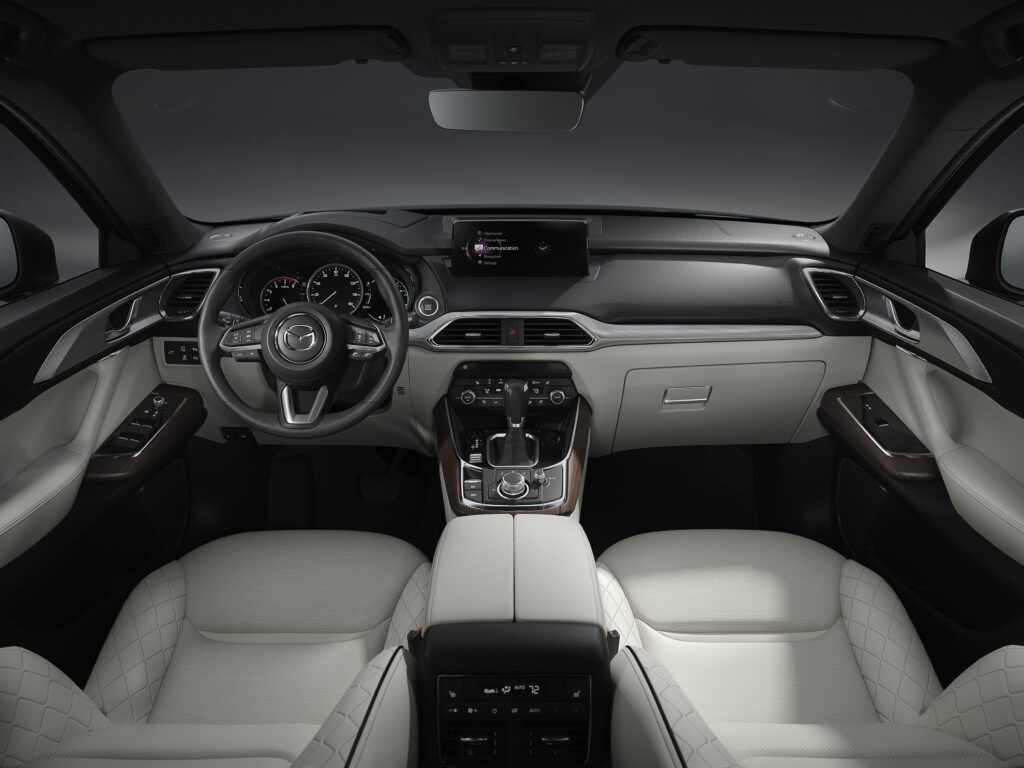 We certainly love the use of soft-touch plastic with graining mixed in with brushed aluminum. In terms of seating capacity and comfort, we'd say the CX-9 is pretty comfortable with enough headroom and legroom for most sized people. However, the rear and third-row seats can easily be folded to make additional room in the boot for bulky items like large boxes or a coat hanger.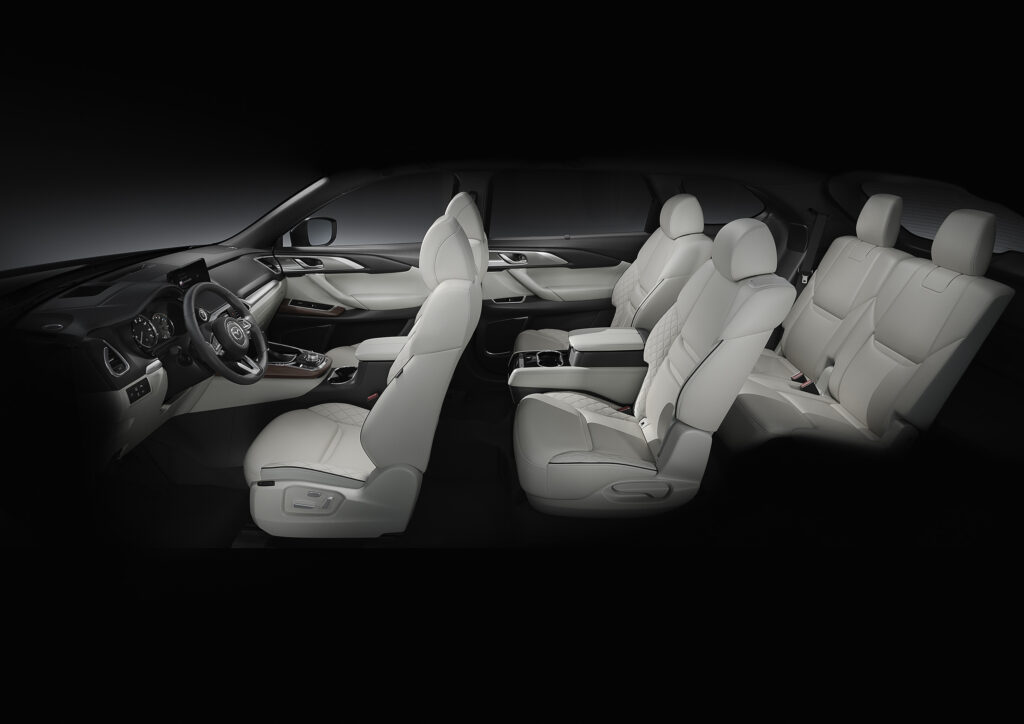 The 10.3-inch infotainment system comes complete with Apple CarPlay, HD radio, and Android auto. You also get remote access courtesy of the Mazda Connected Services suite, which offers telematics, and remote start.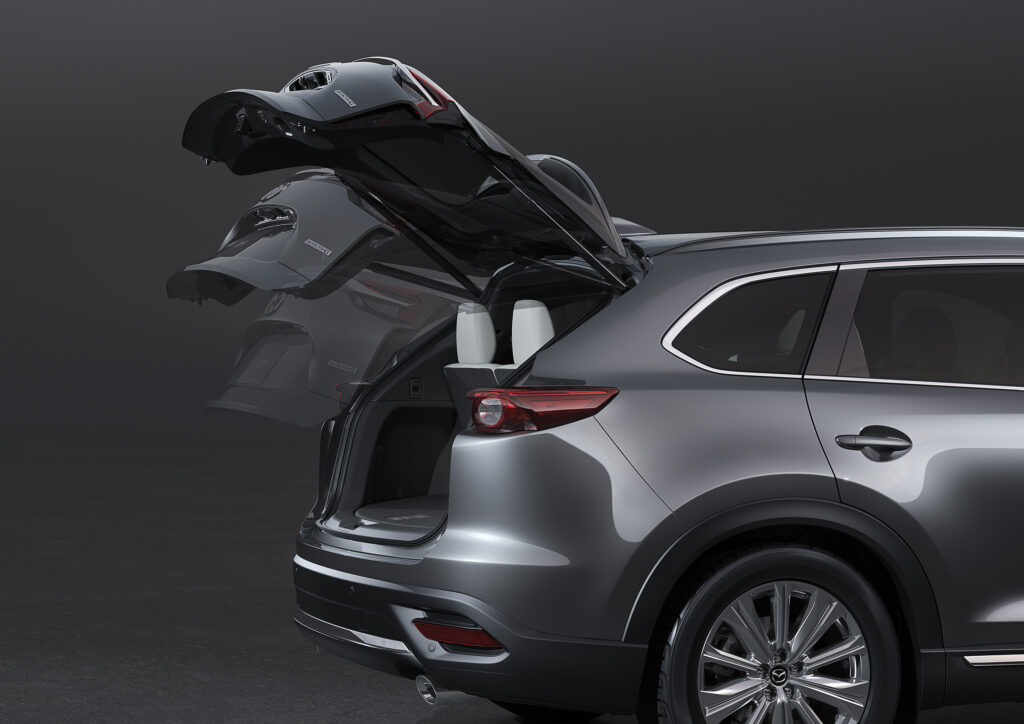 Final Verdict
The 2021 Mazda CX-9 is a solid all-around performer; not only does it look great, but it is practical enough for grocery runs and picking up the kids from soccer practice. The 22 mpg city and 28 mpg highway fuel economy figures aren't necessarily the most impressive, but they are up there with the very best. We'd go so far as to say that the 2021 Mazda CX-9 is a solid choice for the price in every possible way.