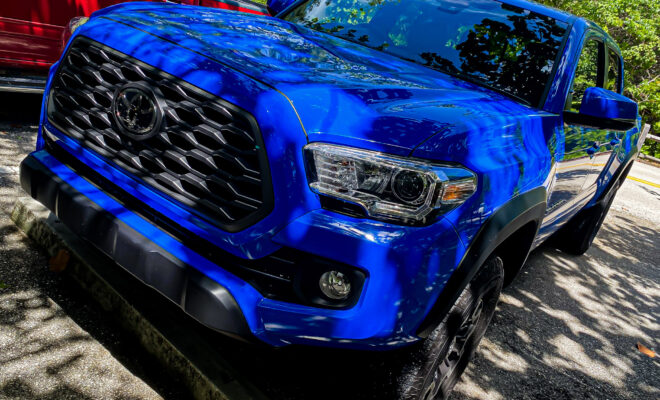 TEST DRIVES
2021 Toyota Tacoma TRD Offroad Double Cab Carries On The Legacy Of Tough Off-road Vehicles
By
|
On paper, the 2021 Toyota Tacoma TRD Offroad Double Cab may appear to be your average midsized truck. In fact, if you compare it to many other trucks in its league, it's easy to assume that the truck has nothing much to offer, especially considering its price tag. But specs on a sheet of paper and pictures don't do the 2021 Toyota Tacoma justice. In our opinion, and after having spent 10 days with the truck in Florida, most stats on paper are deceiving.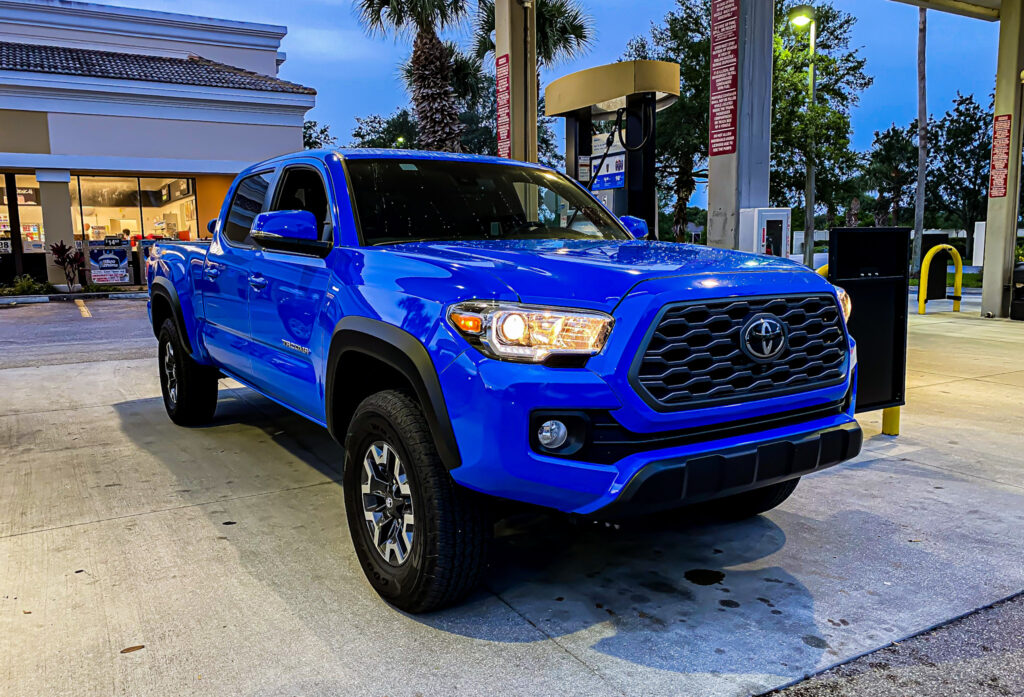 One of the biggest selling points of the 2021 Toyota Tacoma is that you can't haul as much with any other midsized truck. But there are other reasons why the Tacoma continues to demolish other trucks in sales and enjoys a growing fan base despite the competition complaining that people aren't interested in gas-guzzling trucks!
Interior and In-car Technology
The 2021 Toyota Tacoma is by no means a luxury cruiser, and it does not aim to be one either. Tacoma's identity is of a truck that's more utilitarian and tough than being necessarily comfortable to drive. That's why the truck adheres to its spartan roots.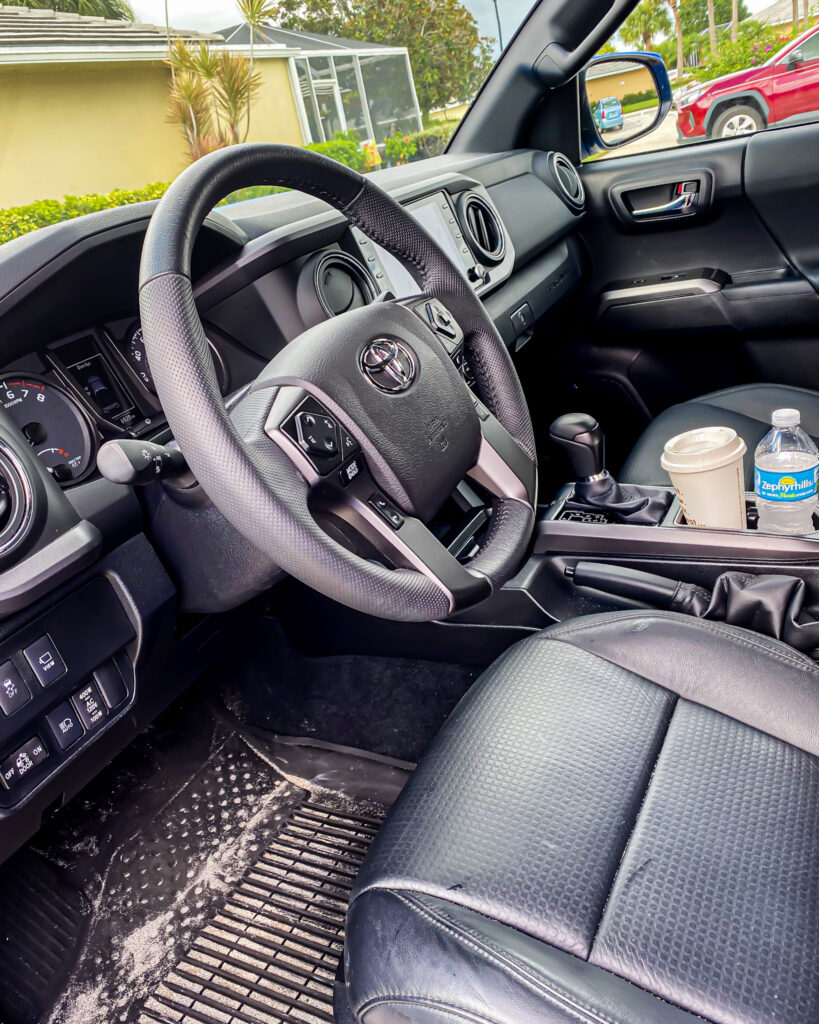 While the higher-end trims offer more features packed into an interior that feels like a truck, the focus is mostly on going off-road. However, there are some soft-touch materials in all the right places. Everything feels solidly held together, and the power-adjustable driver seat helps customize your driving position to what feels good.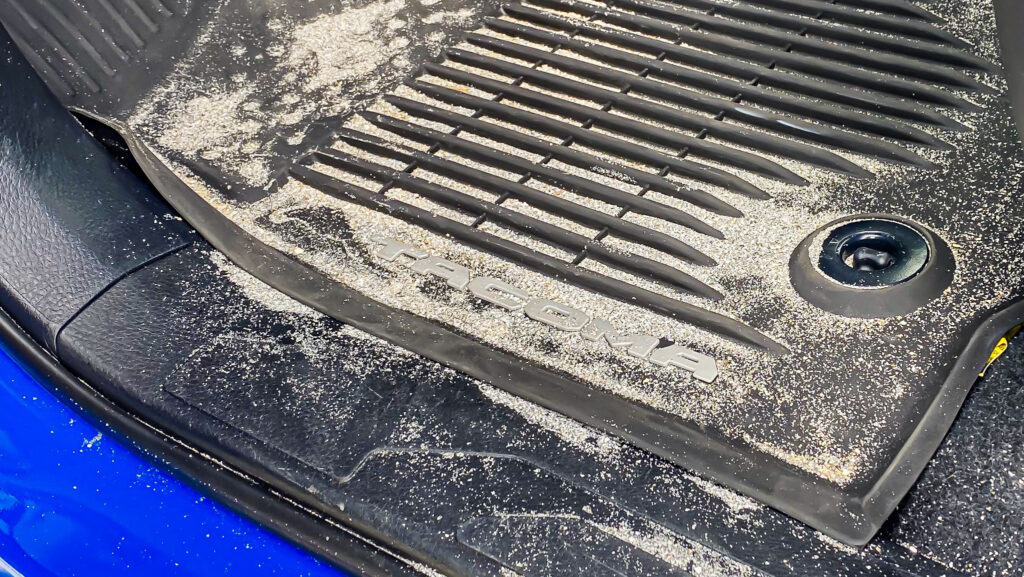 While things look clunky, blocky and simple, Toyota has chosen this style because these buttons are tried, tested and found to last a lifetime. The same design language crosses over to the infotainment system that offers Apple CarPlay and Android Auto on what is a pretty good-looking screen.
How Big Is It?
Most people in the market for a truck want to haul things, and as mentioned earlier, The Tacoma does not disappoint even in the midsized truck segment. The Double Cab model we had comes with a 5-foot bed, and there is one that comes with a 6-foot long bed. Rival midsized trucks from Ford and Jeep don't have a long bed option.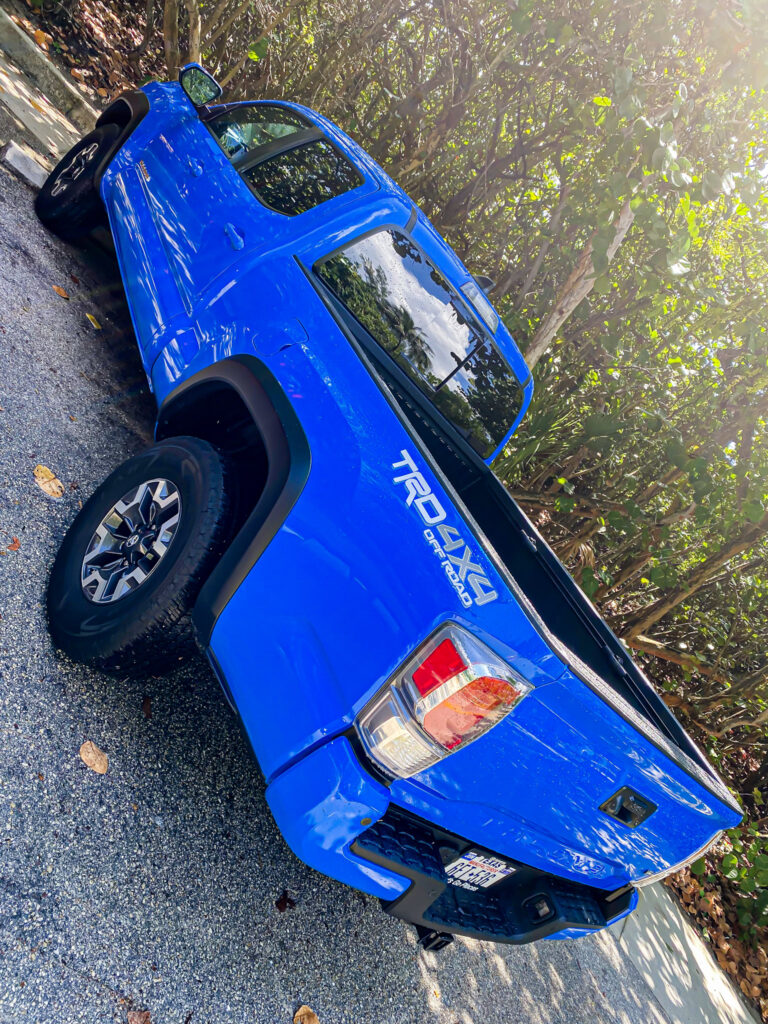 Inside, you're greeted by low-mounted seats, typical for vehicles of this segment. Over on the back, there is enough space to seat two adults and a child, with slightly over 8-inches of legroom, which is more than what you'll get from the Gladiator or Honda Ridgeline. That's why this is the best family mid-sized truck, in our opinion.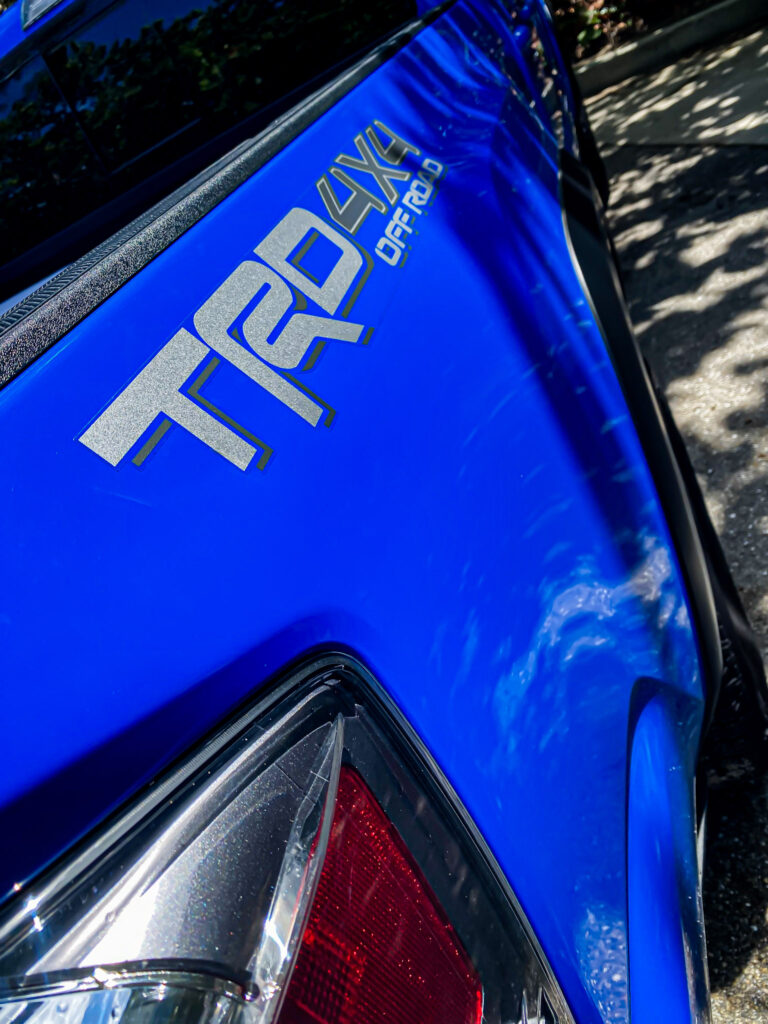 How Does it Drive?
On the road, the Tacoma is comfortable, with the V6 pumping out adequate amounts of power on both highways and backroads alike. The TRD offroad model we had comes with beefed-up suspension, which makes going offroad feel less tiring. It gives you the confidence to take the Tacoma through just about anything you find, and honestly, it comes out on top. That's one of the other reasons why the Tacoma continues to sell so well.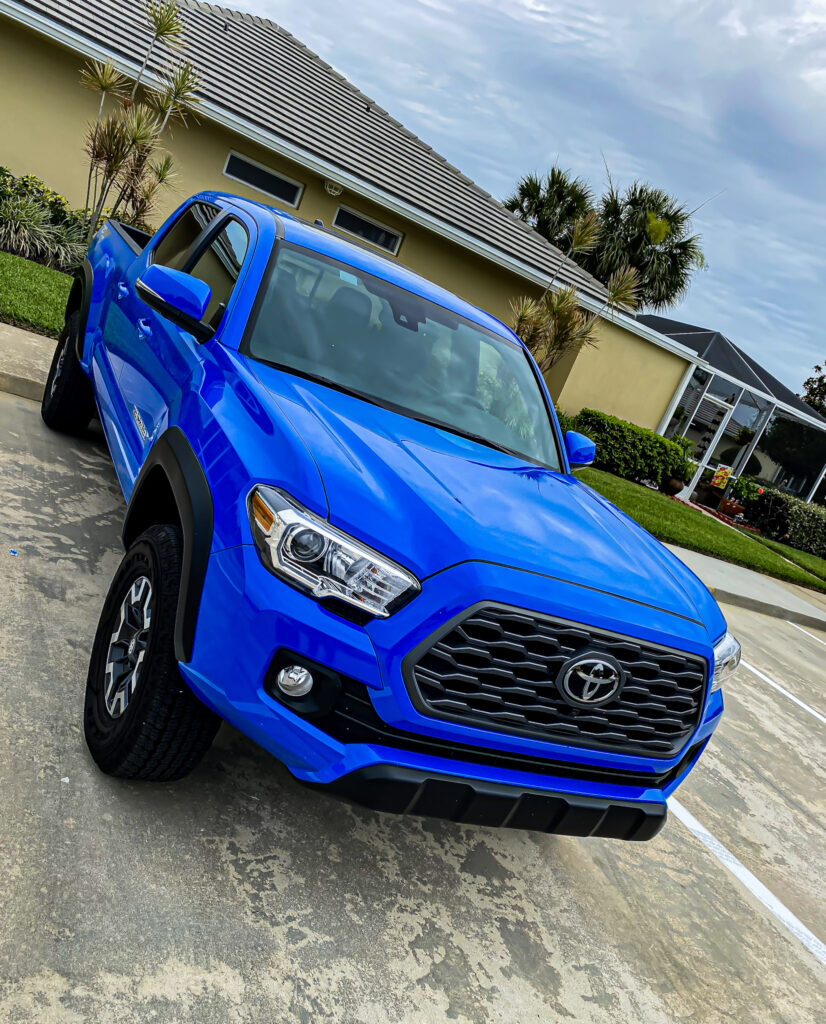 Conclusion
The 2021 Toyota Tacoma TRD Offroad Double Cab is rugged, reliable and a dream come true for people who want an off-roading vehicle that doubles as a daily family driver. If there is one thing that we can say that Toyota gets right with the Tacoma is its consistent quality that people have learnt to trust.