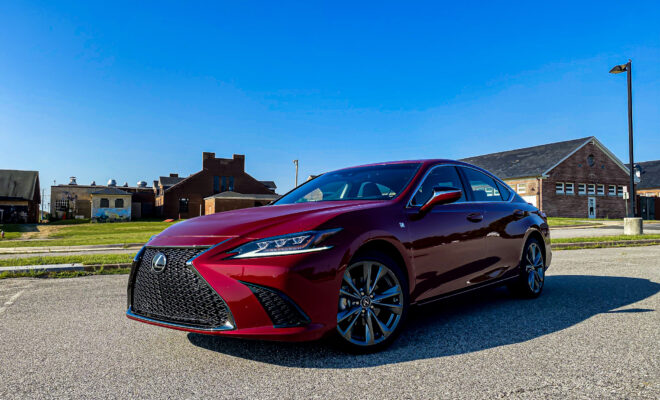 TEST DRIVES
2021 Lexus ES250 F Sport – Luxury For Everyone
By
|
The 2021 Lexus ES250 F Sport is a bargain at slightly over $40k compared to competitors like the Volvo S90 and Genesis G80, both of which are around $7k more expensive. Sure, compromises have been made, like offering a base naturally aspirated four-cylinder engine, but it does not affect performance as much as you'd expect.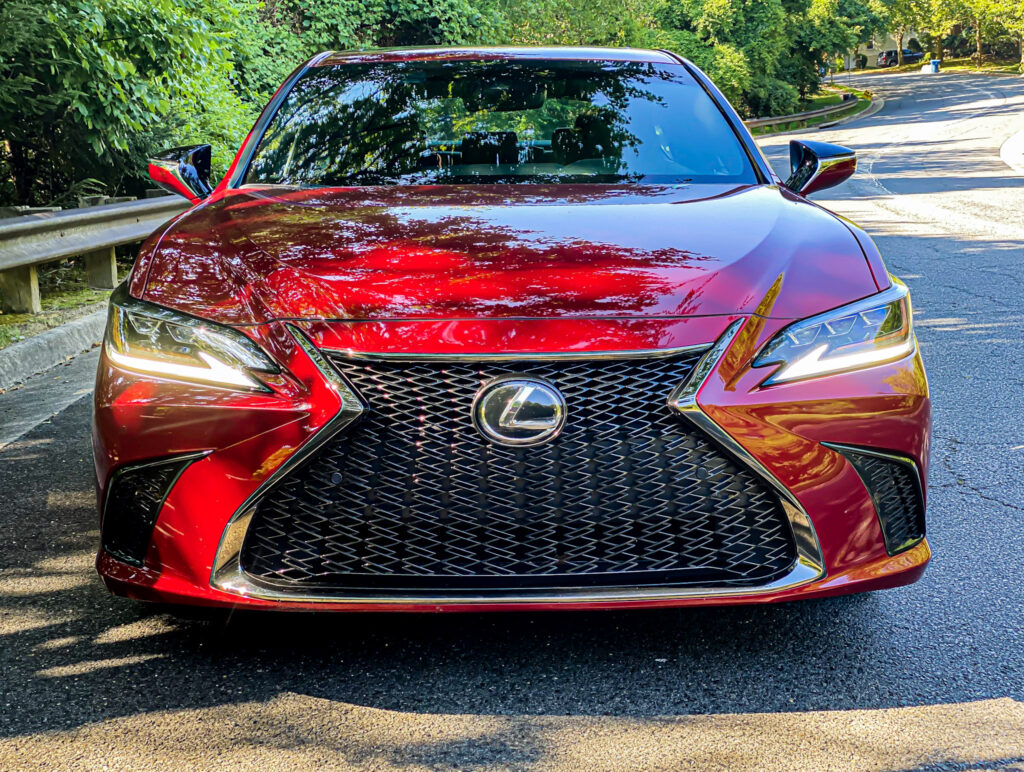 Interestingly, this is the first time in seven generations that Lexus has packed an all-wheel-drive system coupled with a four-cylinder engine into the ES trim. That said, when we first got our hands on the 2021 Lexus ES250 F Sport, one of the things we wanted to see if it does offer the "luxury" advertised by Lexus.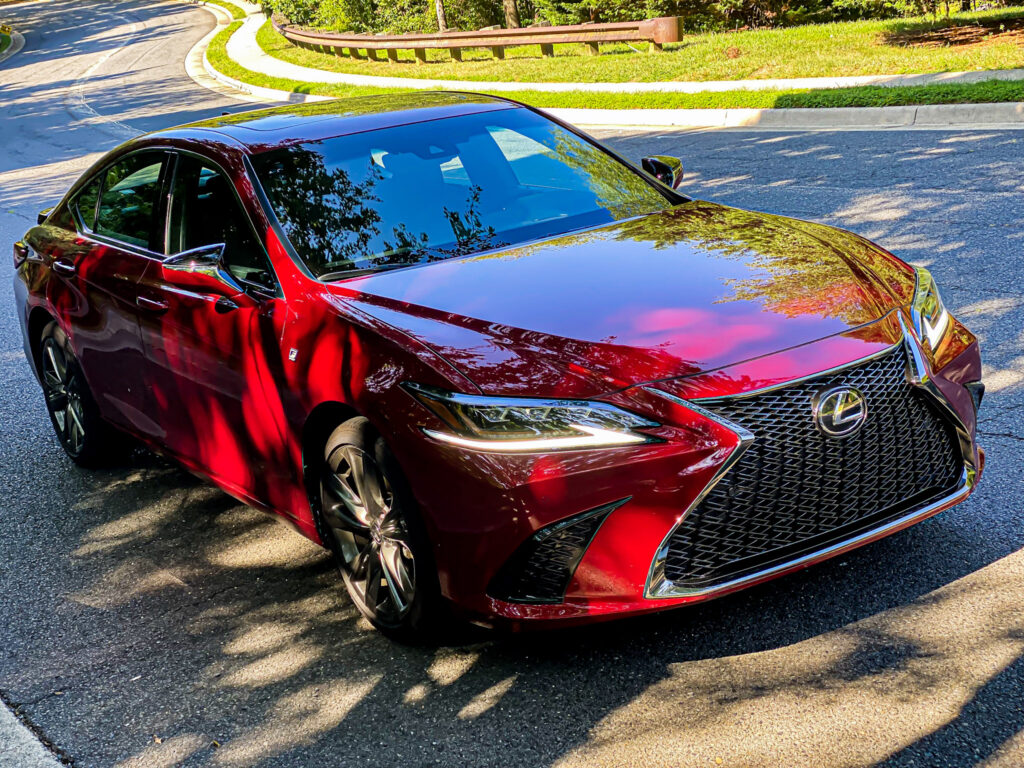 First Impressions Of Luxury
The first time you enter the 2021 Lexus ES250 F Sport, it makes an excellent impression, despite the cabin not raising any eyebrows. It's a warm welcome, with a 12.3-inch screen, modern graphics, and support for Android Auto and Apple CarPlay.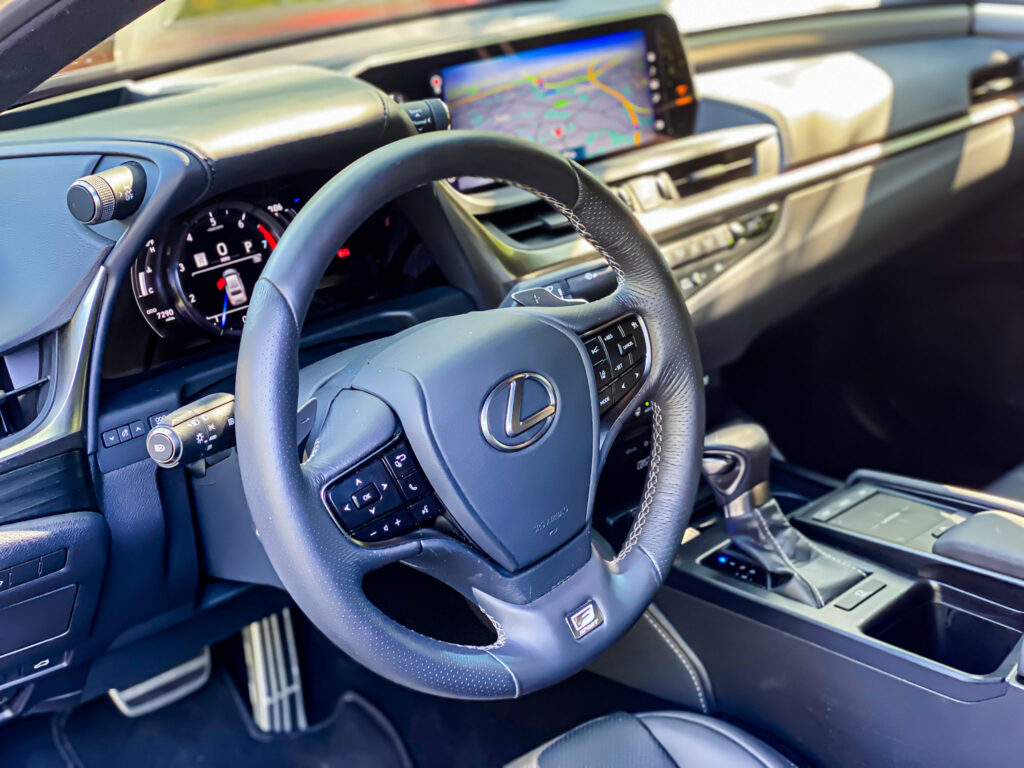 The other great impression we got was of the space. It is comfortable, with more than enough leg and arm room even for big guys like us. Many of the previous Lexus ES' were based on the Camry architecture, but for the past couple of years, Lexus has adopted the Avalon platform, which means a larger and more spacious cabin, regardless of where you happen to be seated.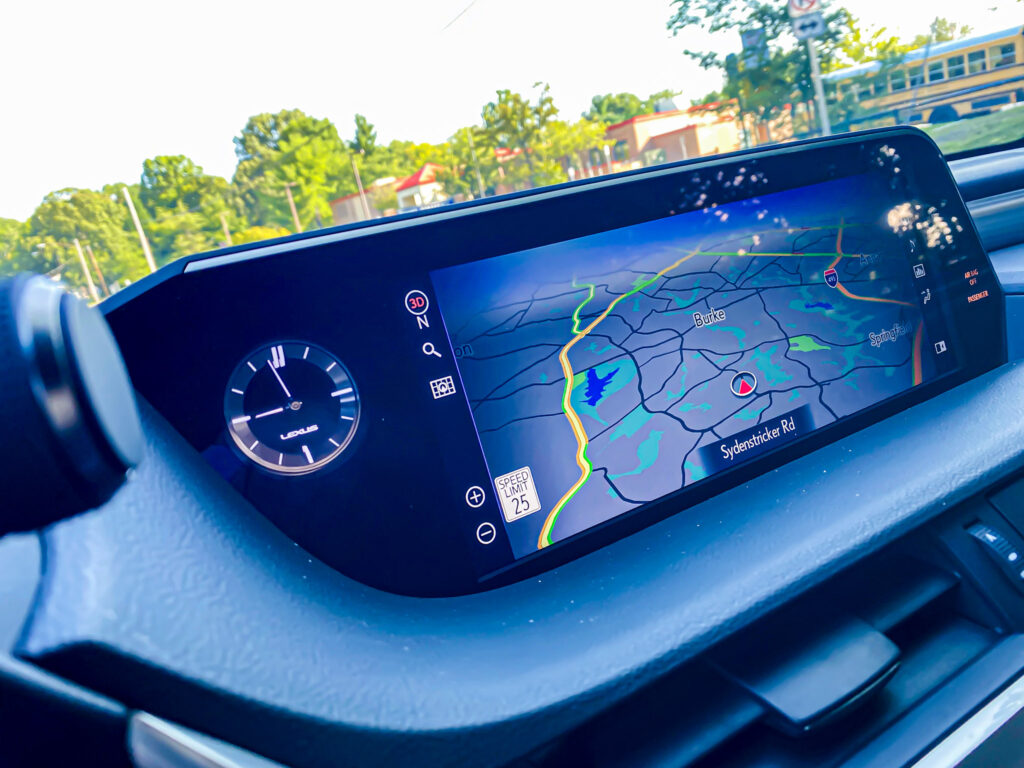 The use of soft leather feels premium, and it offers the type of luxury you'd expect from a vehicle like this. Our only qualm is not having folding rear seats. While it isn't a turnoff, it does mean that we'd have to take the truck to shop at Home Depot.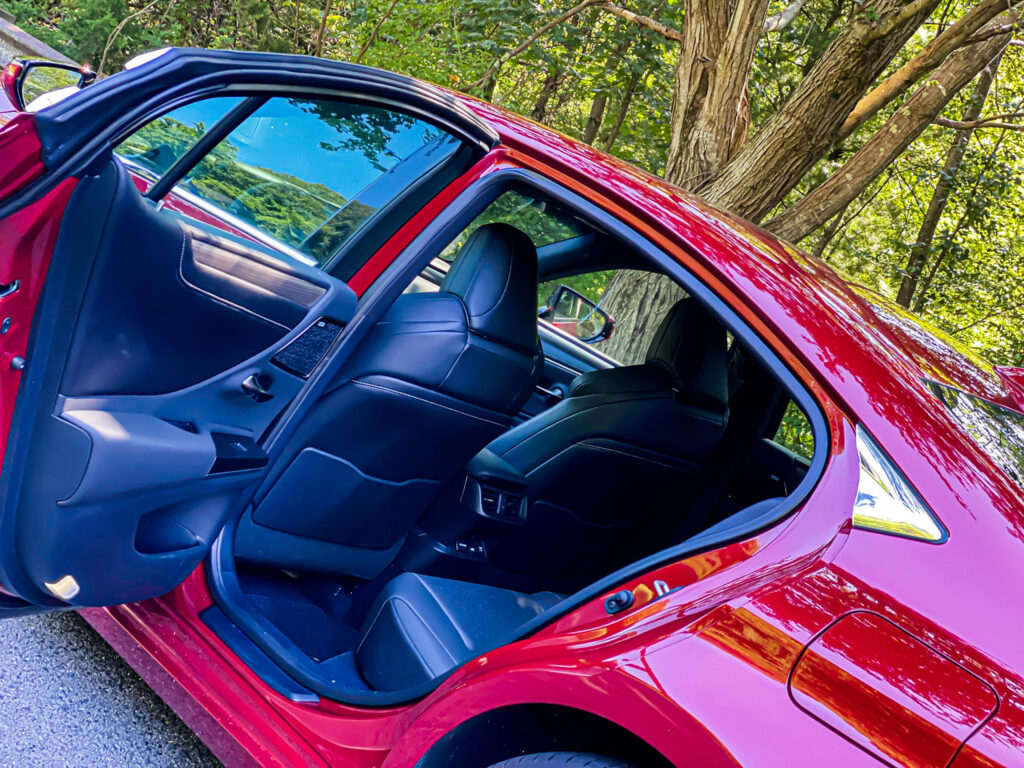 Driving Experience
The 2021 Lexus ES250 F Sport is powered by a 2.5-liter four-cylinder non-turbo engine, capable of producing up to 203 HP and 184 lb-ft of torque. It's far less than what the competition can make, but you can also choose to buy the ES with a V6 for around the same money.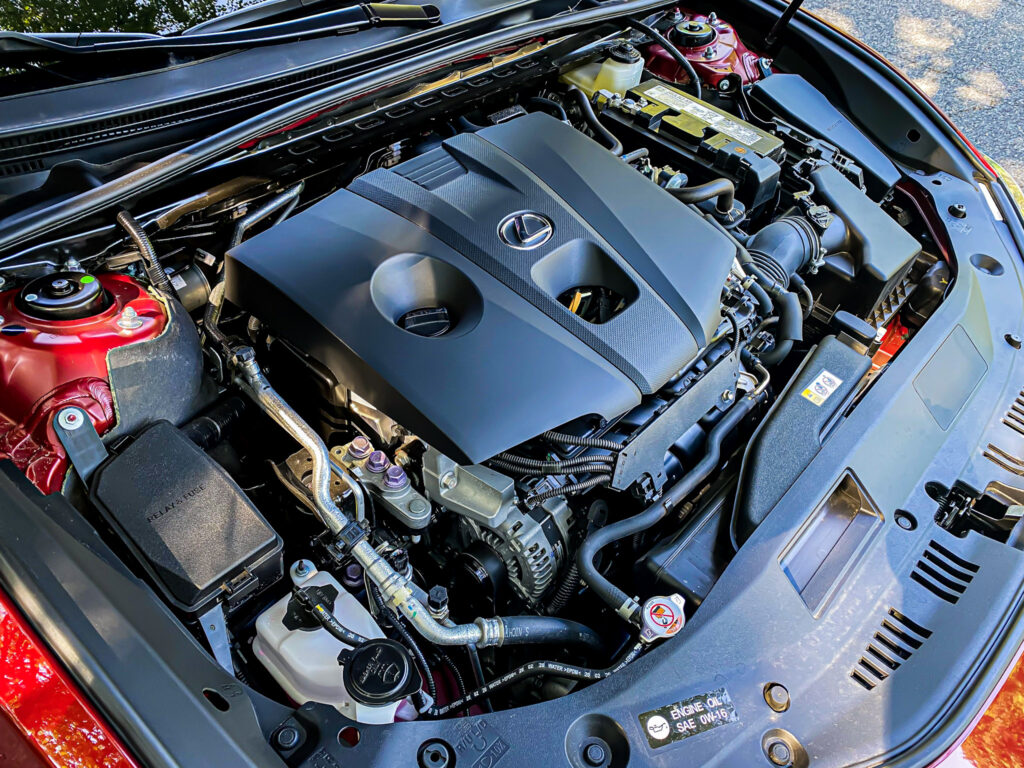 The F Sport (we had) did 0-60mph in under 8 seconds; the acceleration was quick and literally pushed us into the seat. The car at first may not feel powerful enough in 'Economy' mode; that's only because it's designed to offer daily drivers fuel economy. Shifting it into Sport mode awakens the beast.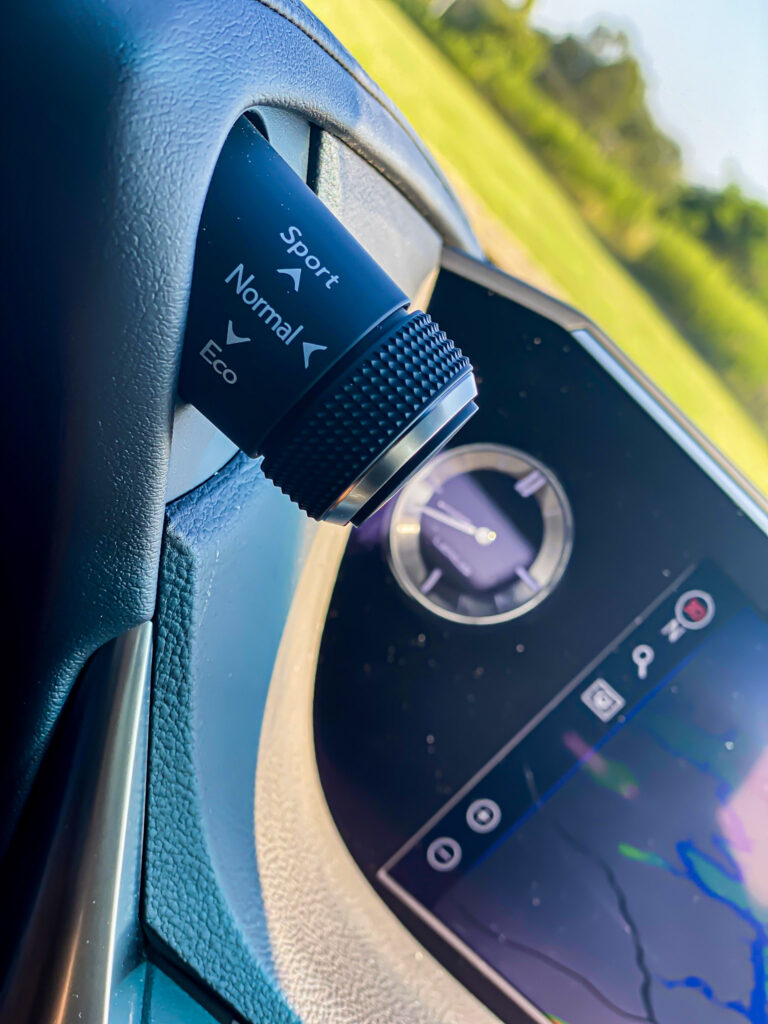 The eight-speed automatic shifts smoothly, without noticeable jerks or annoying noises like some of the vehicles it competes with. The ES' ride is highly refined, and the experience is undoubtedly luxurious. Sure, the level of comfort may not compare to the Mercedes-Benz E-Class, but that's also an exponentially more expensive vehicle.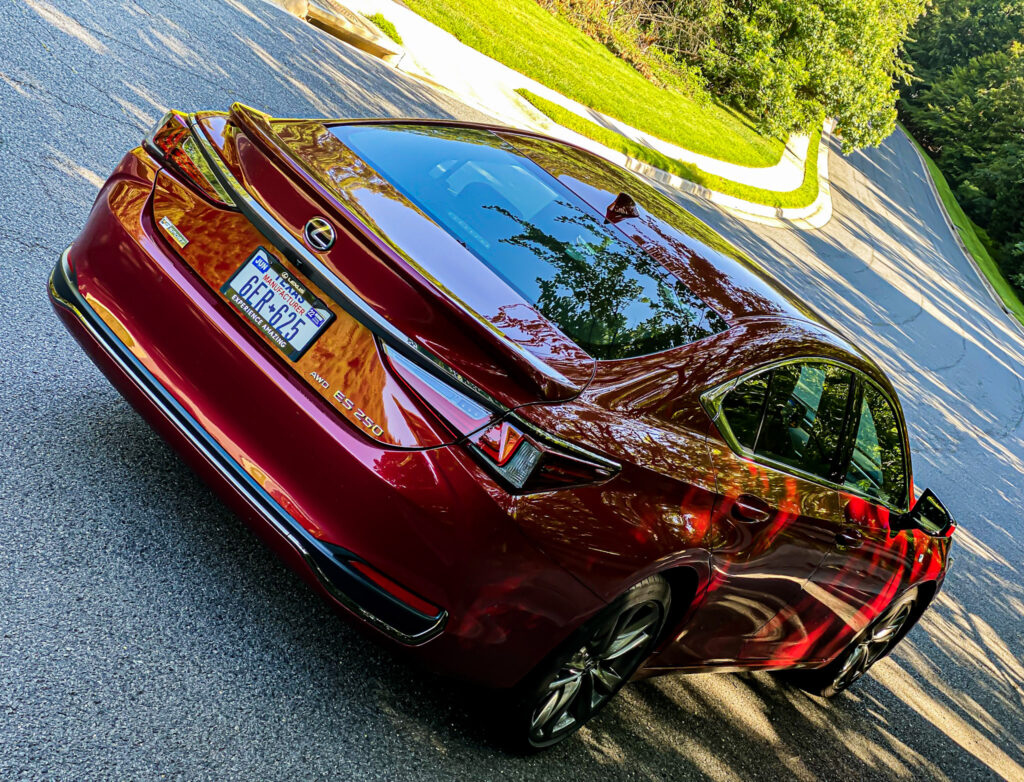 Conclusion
The 2021 Lexus ES250 F Sport offers tremendous value for money. It is one of the most luxurious vehicles you'll find at this price point and segment of the market. It outdoes the competition in terms of performance. Most of all, it looks great, especially if you're into that oversized grille. Furthermore, you're treated to Lexus' legendary durability and the fact that it enjoys excellent resale when the time comes to part with it.